Best Time to Visit Egypt: A Season-by-Season Guide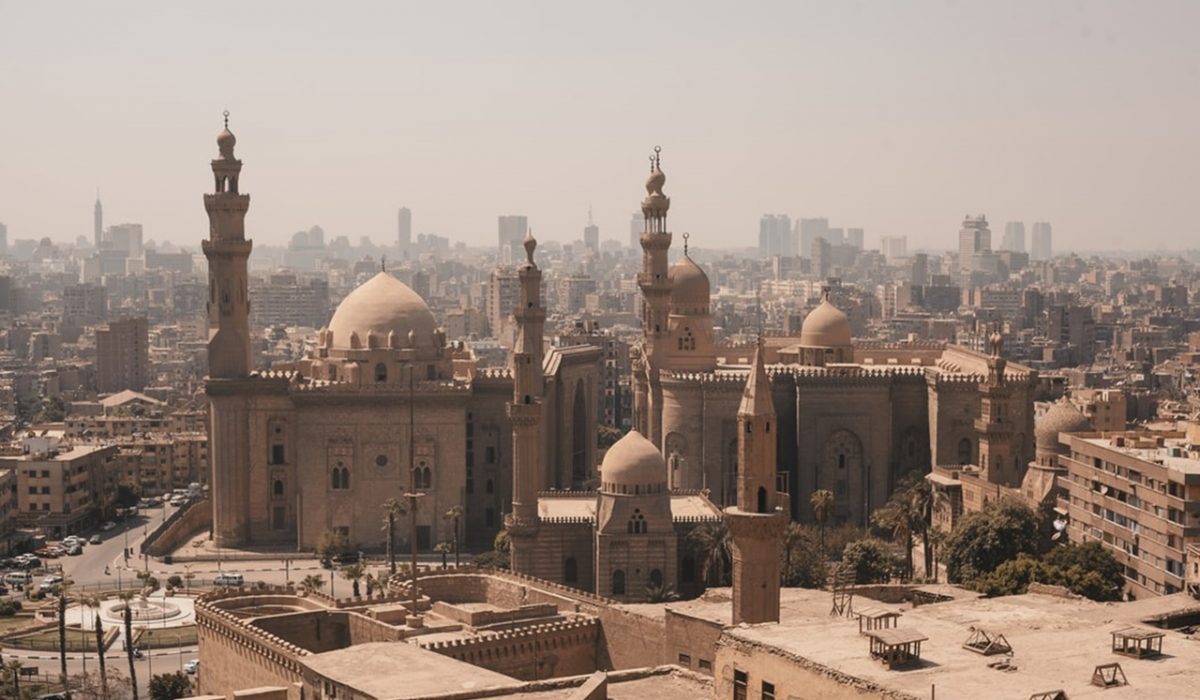 A county with tons of history, Egypt is where the earliest civilizations in the world began. Most people probably know it as the place of pharaohs and pyramids. But if you're an avid traveler, Egypt is probably in your bucket list and, most likely, you often wonder when is the best time to visit Egypt and see its remarkable attractions.
This world-famous country is not just about kingdoms and Cleopatra, like what most people think. As the third most populous country in Africa, Egypt aims to preserve its ancient and modern tourist spots. There are many attractions that Egypt offers, but you have to know the perfect season and the best time to go to be able to maximize your visit. If you like to know when the best time is to visit Egypt, here is a season-by-season guide.
BEST TIME TO VISIT EGYPT
WINTER — DECEMBER to FEBRUARY
The winter season in Egypt offers pleasant weather that's perfect for tourist destination hopping. During the daytime, the average temperature is in the upper 60s (21°C), bringing a mild and refreshing wind breeze. And since this is the highest tourist season in Egypt, expect crowded tourist attractions in different cities. That said, tourists should make hotel reservations at least a month or two before their target flight to Egypt as hotels may run out of slots during this season.
The Coptic Christmas is one event tourists can celebrate during the winter season. Best celebrated in the Coptic Region, this event happens every 7th of January.
CELEBRATE THE COPTIC CHRISTMAS
Coptic Christmas is a beautiful celebration to be part of regardless of what your spiritual beliefs are. It is a celebration that happens every 7th of January because, for the Coptics of Egypt — the Arab world's largest Christian community, it is the day of birth of Jesus Christ. Interesting, right?
Christmas season is also the best time to visit Egypt as tourists will witness the Egyptian way of celebrating meaningful beliefs. Traditional mass comes first before gathering for a bountiful feast. Indeed, Coptic Christmas is a celebration that you should not miss! Tourists can celebrate this in cafés, restaurants, and even on the streets.
SPRING — March to April
Spring is the best time to visit Egypt! This season is the best time for tourists and locals to roam around and go to places in such enjoyable weather. With an average daytime temperature of 23°C to 26°C (mid-70s to low 80s), everyone is out, enjoying such an ambiance outside their roofs. Though this is the best time to visit Egypt, spring is not the peak of the tourist season, so finding cheap hotel deals will not be so hard. The hotel prices go down during this season, but it is also better to book your hotel reservations at least three to four weeks early.
Outdoor activities are the best during this season, but Egypt also has a spring festival called 'Sham Ennessim' where tourists can also feast on mouth-watering Egyptian dishes!
FEAST IN SHAM ENNESSIM
Sham Ennessim or Sham El Nassim is an Easter Festival in Egypt. The Great Vigil and ceremonies like Resurrection play happen in this festival. Not only that but, large family dinners also happen here where new clothes are bought and worn upon the said family gathering.
Fish, meat, eggs, cookies, and biscuits are shared in this festival to break the long period of fasting. For tourists, a dish called "Fatteh" is spot-on! It is a bread dish that can also be enjoyed with rice and topped with chicken, beef, yogurt, and chickpeas.
SUMMER — May to September
Summer in Egypt can be pretty much like the summer season in most parts of the world — blazing hot. The average temperature during the daytime ranges from the high 80s to the mid-90s (32°C to 35°C). But the mentioned temperatures may also rise to 40°C. The summer season with this kind of heat is not ideal for all tourists, so the chances of finding great hotel deals are high during this season. But if you are traveling to Egypt in the month of Ramadan, hotel prices get expensive during that period.
Beaches and resorts are where the locals and tourists go during the summer season. Ras Um Sid in Sharm El-Sheikh is one of the best beaches where tourists can flaunt their skin for sunbathing. Just make sure to bring sunblock as the heat is scorching during the summer season.
SUNBATHING AT THE RAS UM SID BEACH
Since many locals and tourists like to cool themselves down, especially during the summer season, beaches can be so crowded, too. Good thing, Ras Um Sid beach is a spot that is more peaceful and less crowded. Located in Sharm El-Sheikh, Egypt, Ras Um Sid beach is a must-visit for its turquoise water.
Tourists can enjoy the calming view of the sea as they lie down in sunbeds under wooden umbrellas. There is also a bar and restaurant here that offer refreshing drinks perfect for the weather. While some tourists may enjoy their sunbeds with shisha, snorkeling activities can be enjoyed by adventurous tourists, too.
AUTUMN — October to November
Autumn in Egypt is just as pleasant as the spring season. The heat from the summer goes down, and the chilly wind from winter is slightly sneaking in. The temperature during the daytime ranges from the mid-70s to mid-80s (23°C to 29°C). The weather that autumn brings is also ideal for tourists, so cheap hotel deals are a bit impossible to find during this season. Tourists may find some reasonable hotel prices, but it's still better to book a reservation a month early.
Considered the best time to visit Egypt, too, the autumn season boasts cozy weather that's perfect for touring historic places. Tourists may book a Nile Cruise tour to see several attractions of Egypt.
BOOK A NILE CRUISE TOUR
Get closer to some of Egypt's historical attractions in Luxor, Aswan, and Abu Simbel! Touring from one place to another on a five-star cruise ship, tourists will get you a chance to see Kom Ombo Temple, Philae Temple, Valley of the Kings, Colossi of Memnon, The Unfinished Obelisk, and many more!
Some of the best rated Nile cruise packages are:
4 days/3 nights Nile Cruise from Aswan to Luxor (price starts at 380 USD)
5 days/4 nights Nile Cruise from Aswan to Luxor (price starts at 465 USD)
5 days/4 nights Nile Cruise from Luxor and Abu Simbel (price starts at 475U SD)
These tours will give you an unforgettable autumn in Egypt! Not only that, it also offers a huge opportunity to learn more about ancient Egyptian landmarks. Fun and knowledge go together very well. So, book one for yourself!
THINGS TO DO IN EGYPT
VISIT THE PYRAMIDS OF GIZA
Giza Pyramids are one of the prehistoric monuments that tourists can visit in Cairo, Egypt. Built during the fourth dynasty of the Old Kingdom of ancient Egypt, Giza Pyramids' structure remains majestic for tourists.
The Great Pyramid of King Khufu – This pyramid was built for 20 years, between 2580 BC and 2560 BC, using 2.3 million blocks of limestone.
Pyramid of King Chefren (Khafra) – This pyramid is made of limestones with a height of 448 feet and was built during the 4th dynasty in 2540 BC.
Pyramids of King Menkaure – The smallest among the three pyramids made of limestone (exterior) and red granite (interior) and has a height of 204 feet.
SEE THE RESTING PLACE OF PHARAOHS IN THE VALLEY OF THE KINGS
Tourists who like a little more thrill can visit the Valley of the Kings. It is the resting place for many pharaohs and privileged nobles of the 18th, 19th, and 20th dynasties. Not only that but, it also contains about 63 cut-rock tombs and chambers and has tons of cultural and historical significance for history buffs.

Some of the kings and queens whose remains are laid here include Ramses II, Amenhotep I, Hatshepsut, Seti I, and King Tutankhamun. Engravings and images are in every grave, sending out ideas about history, culture, and religious beliefs from ancient Egyptian times. As expected, the Valley of the Kings is listed as a World Heritage Site, too!
EXPLORE THE GRAND EGYPTIAN MUSEUM
Tourists who would like to learn more about Egypt may opt to explore the Grand Egyptian Museum. Also known as one of the world's largest museums, the Grand Egyptian Museum contains the entire history of ancient Egypt. From entertainment centers to different kinds of exhibits, tourists get so much knowledge in this museum.

The exhibits in this museum also display many ancient Egyptian artifacts like a collection of Pharaoh Tutankhamen — king from the 18th Dynasty of the New Kingdom.
SHOP AT THE KHAN EL KHALILI BAZAAR
If you want to know how it was like during the 14th century in Egypt, Khan El Khalili Bazaar is one of the best places to go. And since this is one of the oldest bazaars in the Middle East, tourists can purchase ancient items in this bazaar. A few of the products that tourists may choose from are fabrics and carpets, perfumes, and fresh spices. Shoppers may also come across vendors of gold, precious stones, or different kinds of antiques!
But if you are not a fan of market shopping, Khan El Khalili Bazaar is also filled with restaurants and cafes like Al-Fishawi's café, established in 1773 AD. For the record, a cup of coffee paired with amazing stories of the past is just the best!
TASTE EGYPTIAN DISHES
A trip to Egypt is not complete without getting a taste of the country's dishes. Here are some of the Egyptian dishes that tourists must try!
Koshary – A dish filled with rice, lentils, and macaroni, topped with chickpeas and fried onions, covered in a spiced tomato sauce, and served with garlic vinegar or hot sauce
Molokheya – A vegetable soup made of Jew's Mallow or jute leaves, garlic, and coriander. It is always eaten with rice and can be paired with some meat, too.
Fattah – A four-layered dish composed of pita bread, rice, meat, and a garlicky, spiced tomato sauce.
Grilled stuffed pigeon – A delicate piece of pigeon filled with rice, freekeh (wheat kernels), and mixed spices—cinnamon, nuts, cumin, onion, and pepper
Feteer – A layered pastry that is either sweet (with honey and molasses) or savory (with cheese, sausage, and minced beef)
Roz bil laban – Egyptian rice pudding cooked in sweet milk pudding and flavored with vanilla and coconut
Kanafeh – A dessert made of semolina noodles with butter and creamy cheese, soaked in syrup and topped with ground walnuts or pistachio
HIKE AT THE MOUNT MOSES
Aside from historical landmarks, Egypt also offers different outdoor activities like hiking. If temple-hopping is not your thing, you can also hike at Mount Moses in the Sinai Peninsula!
Mount Moses has a height of 7,000 feet, and its summit is such an attraction, too! There are two ways to get to the summit of Mount Moses. The first one is cvia 'Siket El Bashait — a long, easy route, and the second one is through the 'Siket Sayidna Musa' — a more direct but steeper trail.
Hikers may also camp at the summit at night and watch the sunrise in the morning. The morning heat can be exhausting, so hikers must bring a bottle or two of water and some sunblock, too.
TRY ROCK CLIMBING AND BOULDERING IN DAHAB
The desert mountains of Dahab will challenge the outdoor enthusiast in you! You can try rock climbing or bouldering, which is perfect for everyone as it has a course for beginners, experienced, and experts alike.
If you want to try this outdoor activity, the best time would be during the winter season, when the temperature is bearable. However, tourists can also go on this activity in Sinai during the summer season.
ATTEND THE ABU SIMBEL SUN FESTIVAL
If you miss the Coptic Christmas, there are so many other gatherings to attend in Egypt during the winter season, like the Abu Simbel Sun Festival! The festival happens twice a year in the two temples of Abu Simbel. The first one occurs every 22nd of February and the second festival occurs every 22nd of October. Abu Simbel Sun Festival celebrates Ramses II — a pharaoh in the golden age of Egypt, and his day of birth and the anniversary of his ascension to the throne. Tourists can witness the beauty of light streaming into the temple, which shows its exceptional architecture.
Abu Simbel Sun Festival is also one of the most-awaited festivals for all the tourists in Egypt as they get to enjoy fun things, too, like soothing music, Egyptian food, drinks, and market shopping.
DISCOVER EGYPT'S MARINE LIFE
There are also many diving spots in Egypt, and some of them are in Hurghada and El Gouna. These two cities are ideal for all beginners in diving, but experienced divers can still enjoy here, too, at the deep wreck of Rosalie Moller.
Best diving spots:
Giftun Islands
Abu Nuhas reef and wrecks
Rosalie Moller
If you want to avoid crowds, the best time to go here is during the summer and winter seasons.
WHERE TO STAY IN EGYPT?
LA MAISON BLEUE
Location: El Gouna
La Maison Bleue is a boutique hotel in El Gouna, inspired by 19th-century Mediterranean mansions. That said, this hotel's architecture idea also came from Italy, Turkey, Syria, and North Africa. The pieces of furniture and ornaments in this hotel are mainly European and are antiques from the 18th, 19th, and 20th centuries. Marble floors and Minoan murals from Santorini add to the beauty of this hotel.
The amenities of this hotel include an outdoor swimming pool, private swimming lagoon, and luxury spa. Turkish bath, sauna, steam room, hot and cold plunge pools, and a relaxing area are what the tourists can get in the luxury spa.
Unfortunately, La Maison Bleue is an adult-oriented hotel, which means children under 16 years old are not allowed here.
AL TARFA DESERT SANCTUARY
Location: Dakhla Oasis
Al Tarfa Desert Sanctuary is an eco-friendly lodge located in the Dakhla Oasis. Tourists who love to be away from the loud noise of cities in Egypt can book their stay here. Owned and managed by Camps & Lodges of Egypt, this lodge offers 20 beautiful suites and rooms. The rooms have an artistic Saharan architecture with local natural materials. While the furniture is modern-classic, the ceilings, carpets, and lamps are custom-made.
The Al Tarfa Desert Sanctuary has a lounge and bar, garden, spa, pool, dining, and Beit El Waha (guest house). The lodge has a sauna, steam room, indoor heated pool, and a relaxing area. Most of the dishes that they are offering are made from the lodge's farming harvests, too! Not only that but, meditation and yoga practices are also possible in the Beit El Waha.
It has the view of mesmerizing deserts, landscapes, and Saharan fortresses, bringing a different kind of ambiance and relaxation. Tourists may also go to the Dakhla Dunes Park and try camel trekking or horse riding.
AL MOUDIRA HOTEL
Location: Luxor
If you are touring around the Valley of the Kings and Queens or at the Hatshepsut Temple, Al Moudira Hotel can be the nearest hotel to you. Filled with traditional oriental decors, all the rooms and suites here have a vintage touch with antique furniture and arabesque-decorated patios.
Satellite TV, a mini-bar, and a telephone are available in each room. There is also free Wi-Fi which tourists can use whenever they want. For dishes, tourists may indulge between the Mediterranean and Eastern flavors at the Great Room Restaurant, while cocktails are available at the Colonial Bar. An outdoor pool and a spacious terrace are a perfect area for relaxation and fun conversations, too!
Tourists may get to this hotel either by car, ferry, or shuttle boats down the Nile. Private parking is also available here.
MIRAMAR BOUTIQUE HOTEL
Location: Alexandria
Get a view of the Mediterranean Sea in the Miramar Boutique Hotel! This hotel accommodation has a much modern touch to it, compared to other hotels that are more vintage-looking. The designs in each room are formed by ideas from different cities like Santorini, Barcelona, Marseille, Agadir, and many more. Moreover, each room has free Wi-Fi, equipped with a desk, a flat-screen TV, and a private bathroom, while the guest rooms have air conditioning and a wardrobe. Guests may also enjoy Continental dishes or go for an àla carte breakfast option at the accommodations, available daily.
From Miramar Boutique Hotel, tourists may visit the Alexandria Zoo, Alexandria Sporting Club, Alexandrina Library, and Graeco-Roman Museum of Alexandria.
IT'S TIME TO VISIT EGYPT: THE LAND OF PHARAOHS
Spring and autumn may be the best time to visit Egypt but for some reason, tourists should visit this country regardless of the season as it has a lot of attractions and activities to experience. Tourists can go for historical temple hopping, see massive pyramids, learn from museums, shop at the oldest market in the Middle East, indulge in so many Egyptian dishes and desserts, and enjoy different kinds of outdoor activities.
Indeed, Egypt is not just about the unique history, stories about pharaohs, and breathtaking landmarks. There are a lot of things to try and a lot more to discover. What are you waiting for, book your flights now!