15 Best Things to Do in Milwaukee Today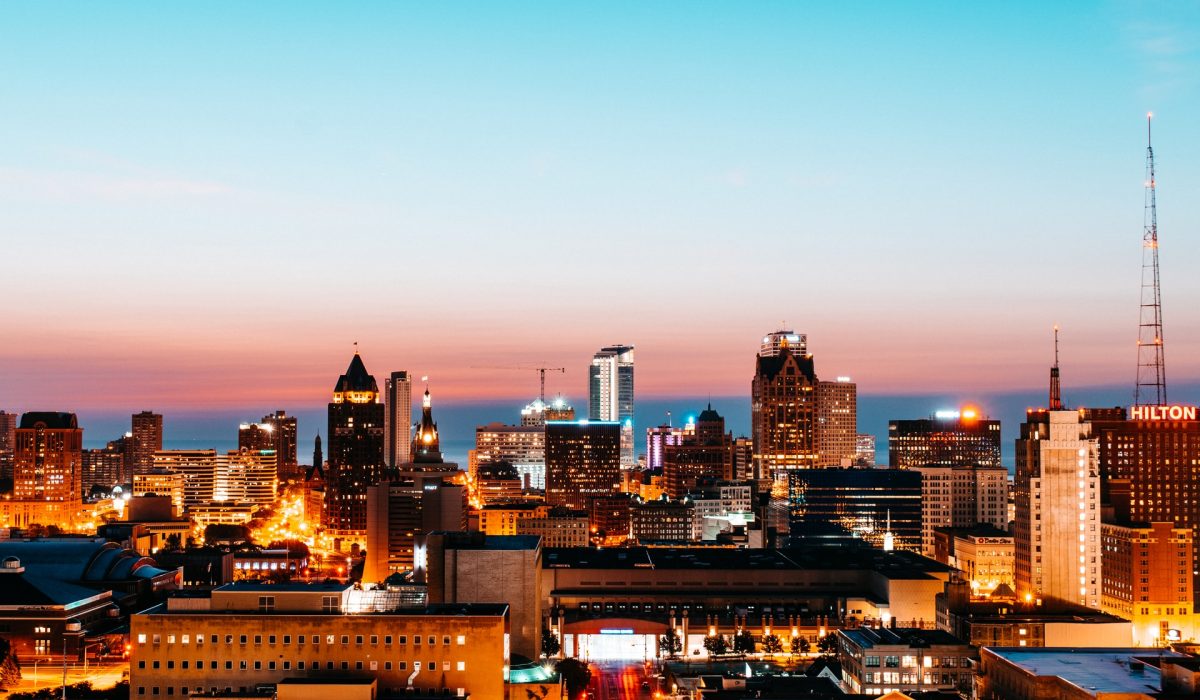 Despite having no assurance of having an effective vaccine within the year, Milwaukee is trying its best to be resilient by adapting to the new normal. With hidden beaches for the pleasure of the thrill-seekers, abundant art paces for the artsy to unravel, and a full glass of local beer quaffed while video calling with family and friends, Milwaukee assures everyone that they can still do their pre-pandemic things to do and Milwaukee landmarks visiting. Just with an additional face mask and social distancing.
Where is Milwaukee?
Nestled at the harbor of Lake Michigan and the largest city in the state of Wisconsin, Milwaukee is the capital city of Milwaukee County in the U.S. Historically, Milwaukee county was initially the settlement of Native Americans until they signed an agreement in the 1830s allowing foreigners to settle in.
What is Milwaukee Known for?
When the Germans settled in Milwaukee they built extensive breweries which later on made Milwaukee best known for its brewery industry and dubbed as the Brew City. Milwaukee is the home of four great brewery companies, Pabst, Miller, Schlitz, and Blatz.
Aside from the beer industry, they are also known for being the largest cheese producer in the U.S. Initially, they just wanted to solve the transportation and storage problems from the excessive milk supplies. Later on, they outdo New York is the largest cheese producer in the entire country ranging from cheese curds to delicious meals with a fusion of cheese and beer.
But if you're still looking for another dessert option, relax, Milwaukee got you all covered. They are also known for their frozen custard that is similar to normal ice cream, but a bit upgraded because it's creamier! We won't be surprised if its flavor might just knock you out.
How's the Weather in Milwaukee Wisconsin?
The best time to visit Milwaukee is during Summer to Autumn (June to September). During these seasons the temperature may go as low as 3°C and high as 25°C, which is ideal for strolling around the city to visit public exhibitions or sipping coffee at the Riverwalk. But if you're in for winter adventures, Milwaukee is also a good choice. Since it's in the harbor of Lake Michigan, they receive more snow because of the Lake-effect Snow. So, you will surely enjoy skating in their natural ice rinks.
Where to Stay in Milwaukee?
When you're choosing which area you want to stay at, you have to consider what is your purpose for traveling. Most of the tourist attractions are found in downtown Milwaukee. So, to save up time and travel expenses, you may opt for hotels around this area. You might want to book a hotel room at Hyatt Regency Milwaukee (around US$100 per night) or live like a local by renting an entire modern apartment (around US$93 per night).
Or, if you prefer to wake up to the breathtaking view of Lake Michigan. You can either stay in the area of Historic Third Ward or at the Bay View. You can check on your favorite booking website to check the availability and score the cheapest deal.
But if you are still unsure of what kind of activities you can do or which landmarks to visit in Milwaukee considering that there is a pandemic. Then, let's check them out first. Milwaukee has loads of things to do for the aesthete, outdoorsy, and laid-back. You will surely not run out of things to do!
1. Dine-in at the Restaurants
One of the things that we frequently did before the pandemic was to dine-in at restaurants. Although Milwaukee had to disrupt restaurant operations for two months, last June they started gradually reopening to the public. With the waiters wearing face masks and protective gear, restaurants operating in 25% capacity, and tables and chairs distanced from each other, you can now remind yourself once again how your favorite restaurant makes your favorite food.
Milwaukee Food Tour approved: Story Hill BKC, a rustic restaurant in downtown Milwaukee that serves brunch and dinner, as well as wines and cocktails. Their menu changes often so there's always something new to try. They also have colorful patio seating if you want more socially distanced dining.
2. Admire the Public Exhibition of Sculpture Milwaukee
Sculpture Milwaukee is an organization that initiated the annual public exhibition of internationally and locally acclaimed artworks in West Wisconsin Avenue. The artworks vary from sculptures, installations, photographs, to technology-operated pieces like an LED "Natalie Walking" by Julian Opie. Moreover, their artworks are not only aesthetic, but it also resonates social advocacies. The picture above is titled "Gild the Lily (Caribbean Hybrid I, II, III)" by Carlos Rolón, an artist who mirrors and combines political and cultural histories of Puerto Rico, Africa, and Caribbeans.
Many people are attracted to this public exhibition because it's situated in an open area and the artworks are well-distanced from each other. Hence, the spectators can see these spectacular pieces while maintaining social distancing.
3. Bike around Milwaukee
The pandemic was such a horror for the public transportation system all over the world. The mass transportation carried out by trains and buses turned 360 from being a blessing to horror for every commuter. With this, Bublr Bikes' innovative bike rental system notched the commuters' dilemma. Bublr Bike rentals offer affordability and convenience. For as low as US$0.25 per minute, you can already go around the city without worrying about where to park your bike. There are many Bublr bike kiosks so you don't need to return the bike to where you picked it up and just continue to your destination.
If you're going to ride the bike for leisure, there are also bike rentals in Veterans Park called Wheelfun Rentals. They have a wide selection of varied bike types, from Cruiser Bike (US$13 per hour) and Tandem Bikes (US$25 per hour), to Quad Sport (US$13 per hour), and to six-pedaled Triple Surrey that can carry nine people (US$50 per hour), that you will surely enjoy.
4. Take photos at the Building Murals
Murals on buildings and walls are becoming a more popular backdrop for photos. Good thing, Milwaukee is filled with murals that exhibit advocacies, legacy, and art. You can visit the Mural Map to see a map of murals' locations around the city that are categorized for the visitors' convenience. One of the recent murals is found at North Holton Street. It not only memorializes George Floyd's discriminatory death and other victims of police brutality. But it also calls out the racial discrimination in the workplace and public spaces that is still prevalent until now.
5. Ride the Legendary Motorcycle at Harley-Davidson Museum
Business Hours: Monday to Sunday, 10 to 5 PM. But on Thursdays, they close at 8 PM.
Admission Fee:
US$22 (Adults)
US$16 (Seniors (ages 65 and above), U.S. Military, and College students)
US$8 (Children ages 5-17)
Free (H.O.G members and children under 5 years old)
Harley-Davidson Museum is one of the main tourist destinations in Milwaukee. Usually, it's very crowded, but because of their guidelines limiting their admission capacity to 25%, you will surely be able to stroll around the museum better. Looking at the fascinating history of Harley-Davison Museum, from their humble beginnings creating bicycles to taking pride in their legendary motorcycles, it's almost as if you're looking at America's history as well.
Aside from the exhibits, they also offer other things to do such as hopping on the bikes at the Experience Gallery, or you may also sign up for their Saturday Demo Rides where you can have a thrilling experience of driving a Harley-Davidson through a scenic route around Menomonee Valley. Moreover, you can also shop for memorabilia like jackets or create your own rivet, or you may also devour some American classics at Motor Bar & Restaurant.
6. Visit the Basilica of the National Shrine of Mary
Opening Hours: Monday to Sunday, 6 AM to 2 PM.
Located at the Holy Hill, the Basilica of the National Shrine of Mary is admired by many tourists. One reason is that the road leading to the church is lined up with trees that change along with the season. Another is that the Basilica of the National Shrine of Mary transports its visitors to the early 1920s with its Neo-Romanesque architecture. With the serene ambiance of the church, it's the perfect haven to meditate and pray especially in these trying times.
7. Check out the Artworks at Milwaukee Art Museum Virtually
Business Hours: Thursday to Sunday, 9:30 to 5 PM
Admission Fee:
US$19 (Adults)
US$17 (Students, Senior (ages 65 and above), and U.S. Military)
Free (Museum Members, Children below 13, and Wisconsin K-12 Teachers)
With more than a century of collecting and preserving arts, the Milwaukee Art Museum houses 30,000 artworks that serve as an educational resource to the visitors. This museum exhibits paintings, sculptures, photographs, videos, prints, drawing, and decorative arts dating from 15th-century European arts and 17th-century American arts. Although you can visit them now, they also offer virtual tours for your safety and convenience. Just click on the exhibition of your interest, and it will show you the artwork, artwork information, and the auditory explanation.
8. Run along the Milwaukee Riverwalk
Boosting your immune system is a must during this pandemic, and this can be achieved when you eat healthily and exercise regularly. Although there are many home workouts that you can do at home, it's still a better choice to run outside, breathe fresh air, and get a natural dose of Vitamin D. When you run at Milwaukee Riverwalk, you will never get tired easily because you surely had stopped many times to admire the sunset, watch people kayaking or other things to do, or check out the menus of the adjacent restaurants. Don't worry, we'd be guilty too!
9. Join Kayak Guided Tours in Milwaukee River
Other things to do in the Milwaukee River is paddling a Kayak. These are a few of the water activities that you can do amidst the pandemic because each kayak is only for one person and it's also sanitized every after use. Milwaukee Kayak Company offers a lot of weekly guided tours, some of them are the Good Morning Sunshine Guided Paddle (US$20) that runs from 7 AM to 8:30 AM, and the Mid-day Guided Paddle (US$25) that runs every Tuesday to Thursday from 11:30 to 1:30 PM.
Due to the pandemic, the guided tours are limited to six participants only and require reservations. The participants don't have to be professional kayakers, in fact, children as young as 12 years old can paddle alone.
10. Gulp Down of some Milwaukee Beer
One of the must things to do in Milwaukee is to drink their locally-made beers. Being the hub of large German breweries, Milwaukee is dubbed as the Brew City, where famous brands like Pabst, Miller, Schlitz, and Blatz were built. Schlitz Beer (around US$1-2 per bottle) is the beer that made Milwaukee famous because of its generous donation of barrels of beers when catastrophes hit Chicago. So until now, in honor of the good heart of Schlitz company, many people remained loyal with them.
Another famous beer is the Pabst Blue Ribbon (around US$0.70-1.10 per bottle) that's more than 170 years old. This is popular among the younger generation because of its taste and affordability. Originally the Pabst Brewing Company only owns the Pabst Blue Ribbon brand, but they have acquired the Schlitz brand.
11. Get Discounted Movie Tickets at Milwaukee Film Festival
Before the pandemic, the Milwaukee Film Festival is a grand 15-day event attended by almost 90,000 students, spectators, actors, producers, and directors, and featured more than 300 films of various genres. Although it is a film festival, there are plenty of things to do aside from watching films. There are also shorts programs, education screenings, post-film conversations, panels, and parties. But the pandemic will not be able to stop the fun! Milwaukee Film Festival will be holding a virtual festival on October 15-29. On October 15, you can choose from the film collection and stream at a discounted price.
12. Learn about the History of "Man at Work" at Grohmann Museum
Business Hours: Tuesday to Saturday from 11 to 5 PM
Admission:
US$5 (Adults 12 and up)
US$3 (Seniors (65 years of age) and students)
Free (Children below 12, MSOE students, alumni, faculty, and staff)
Grohmann Museum once again opened its doors for us to see their tremendous collection of 1,400 paintings, sculptures, and documents of men at work since the late 16th century. In their collection, you will see the trend of professions from agriculture to the current technology-dependent jobs. Although they are already opened to the public, they also offer a virtual tour.
13. Satisfy your Sweet Tooth with a Frozen Custard
Aside from being known as the Brew City, Milwaukee is also known as the Frozen Custard Capital of the World. Although Frozen Custard is not first served in Milwaukee, it still earned the unofficial title because of the immense number of Frozen Custard shop in the city. Frozen Custard is made with egg yolks, so it's creamier and luscious, thus being definitely an upgrade from your usual ice cream dessert.
Milwaukee Food Tour approved: Make sure to include Gilles Frozen Custard which is the oldest operating Frozen Custard restaurant. Or, if you want a safer option, Leon's Frozen Custard offers a diner-inspired aesthetics with a drive-thru option.
14. Explore the City Virtually with Doors Open
It is already given that Milwaukee has a lot of museums, but to further maximize discovering the city you can also try the Doors Open. Historic Milwaukee, pioneered this unique tour wherein tourists will be led to more than 160 historic buildings to discover more of the art, architecture, culture, and history of Milwaukee. Although this has been an annual event since 2011, due to the pandemic, they offered an alternative through virtual tours. From September 26-October 11, you will be able to explore these 160 historic buildings through photos, videos, and 360 virtual reality tours. Moreover, you can also join the live Q&A of John McGivern if you are a Historic Milwaukee member.
15. Catch up on your Summer at Grant Park Beach
Lastly, the pandemic has put our lives on hold in the past months. Now that we're almost in the last month of Summer, let's make sure that we make the most out of it. Since crowded places are a big no-no, how about we go to the hidden beach in Milwaukee? Grand Park Beach has an expansive long beach that you can sunbathe with social distancing.
Final Thoughts
If there is one thing that the pandemic taught us; it is to stop putting your plans on hold as if you know what will happen tomorrow. When we welcomed 2020, we had a full list of new year's resolutions, a bucket list, and plans allocated each month– but look at where we are now?
Fortunately, Milwaukee was able to reopen its establishments and somehow get back to normal. Milwaukee is a vibrant city that pays so much attention to art, as seen in the self-expressive murals, the abundance of museums and theatres, and open spaces such as the Riverwalk, trails, and beaches. Although there are virtual tours if you opt to visit the places in person, make sure to be responsible and cautious.