16 Best Souvenirs From Alaska to Buy as Gifts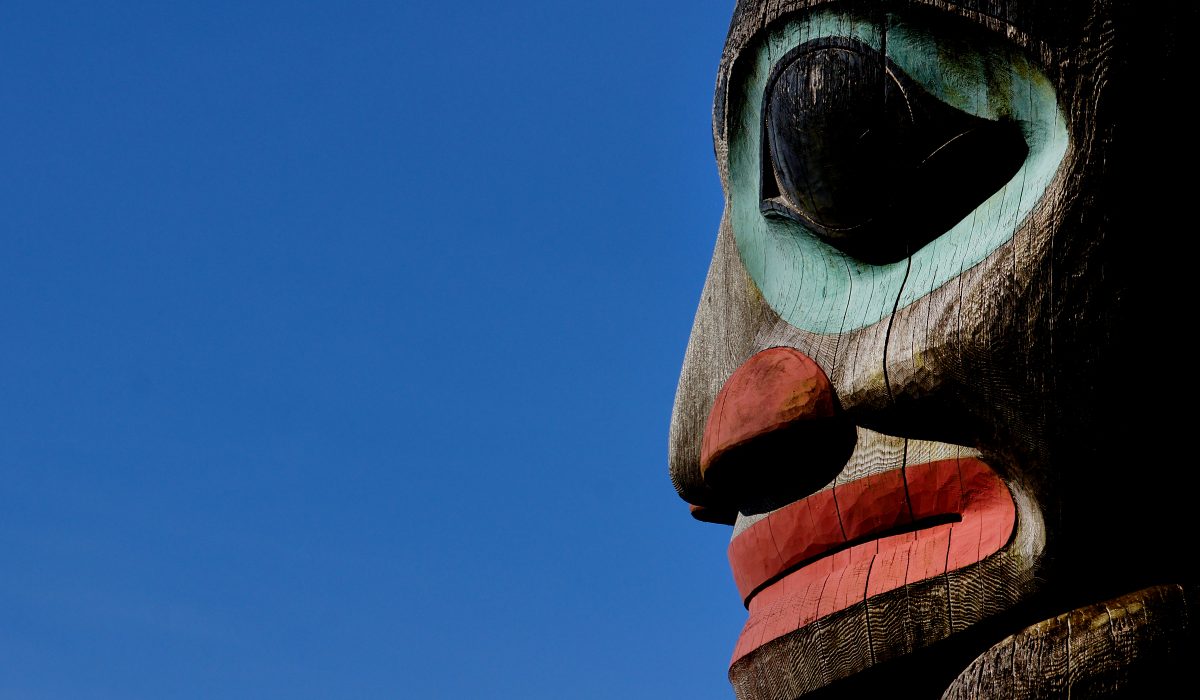 What are the best souvenirs from Alaska? Besides visiting all the top attractions in Alaska, a trip to America's Last Frontier wouldn't be complete without exploring shops and markets filled with authentic products made in Alaska.
The state's unique culture and rich history promise a one-of-a-kind shopping experience. Browse stores selling Native American paintings, sculptures, clothing, and many more. You can even bring home with you a taste of the local culinary experience from birch syrup to freshly caught seafood. Truly, you'll never run out of Alaska souvenirs to choose from.
Here are the top Alaska gifts for your friends and family back home:
1. Northern Lights Artwork
It's easy to capture the stunning beauty of Alaska's colorful Northern Lights on either a camera or a smartphone and selfie stick. However, you can also support local artists in the area by purchasing Alaska souvenirs and artwork inspired by these ethereal lights. From art prints and stickers to framed photography and paintings, there are a plethora of Alaska gift ideas to choose from. T-shirts, pillow covers, mugs, and even phone cases with images of the Northern Lights against the night sky also make great souvenirs from Alaska.
Where to Buy: Polar Bear Gifts, Grizzly's Gifts
2. Smoked Salmon
Looking for Alaska food souvenirs to bring home? Be sure to pick up a box of smoked salmon before heading home! After all, the state is home to Ketchikan, the "Salmon Capital of the World." Drop by if you're in the area because smoked salmon is among the best souvenirs from Ketchikan, Alaska.
You can also catch the fish yourself and have them prepped, smoked, and packed, then shipped frozen back home while you enjoy the rest of your vacation. Pre-packed ones from local grocery stores are good, too. Just make sure to check on regulations about traveling with seafood if you're traveling by air. The upside to this is that it's much easier to travel with smoked fish rather than one that is completely raw. Typically, airlines allow gel ice packs on board, so you can include a few in your suitcase to keep the salmon safe.
Where to Buy: Great Alaska Seafood, Captain Jack's Seafood Locker, Costco
3. Totem Pole
Totem poles are part of the ancient history of Alaska's indigenous tribes. Hand-carved from cedar logs and painted in colors of black, red, turquoise, and white, these massive poles celebrate and symbolize Alaska's Native American history and culture. They also make fantastic souvenirs and gift ideas! Or at least, miniature versions of them. Authentic Alaska totem pole souvenirs are a great way to pay tribute and show appreciation to the culture of Alaska Natives. Just make sure you're supporting local native artists who make authentic totem poles.
Where to Buy: Fish Creek Company, Julie's, Tongass Trading Company
4. Mukluk Boots and Moccasin Shoes
Besides bringing your favorite heated gloves and heated jackets to keep you toasty during your trip, don't forget to pack a good pair of winter boots. Or just buy them in Alaska! Purchase a pair of traditional boots known as mukluks, and shoes called moccasin. Traditionally made from reindeer, caribou, sealskin, or other soft leather, these winter footwear will keep your feet warm during the cold and icy months. Their insides are traditionally lined with animal skin, while the outside is adorned with fur. Modern versions even come in a variety of designs and patterns. They'll surely be practical and stylish winter Alaskan souvenirs you bring back home.
Where to Buy: Alaska Fur Exchange, Howling Wolf Furs
5. Roach Clip
Roach clips are neat tools that protect your fingers while smoking. They come in different styles, ranging from simple tweezer-like clips to ones decked out with different ornaments. In Alaska, you'll find roach clips adorned with real bear teeth and claws. Even if you're not a smoker, you can always use them as card holders. They're amongst the most unique items you can find in an Alaska souvenir shop.
Where to Buy: Fish Creek Company
6. Ulu Knife
Ulu knives are ancient tools used by women from a number of Native Alaskan tribes, dating back to 2500 BCE. Traditionally, the handle of these Alaskan knives is made from wood, bone, or ivory. But the handle of a modern ulu knife is now made from materials like silicone rubber. Drop by The Ulu Factory in Anchorage to find out how this popular Alaskan knife is produced.
Traditional ulu knives were once used for different purposes, ranging from skinning and cleaning animals to cutting blocks of snow for building igloos. Today, you can freely use these blades to cut pizza, cheese, vegetables, meat, and fish. No wonder ulu knives are among the top goods made in Alaska that tourists love taking home as souvenirs.
Where to Buy: The Ulu Factory, Sam McGee's, The Great Alaskan Bowl Company
Tip: Similar to other knives, an ulu knife should be included in your checked baggage when traveling by air.
7. Birch Syrup
Another food souvenir to add to your list of souvenirs to buy in Alaska is birch syrup. Although maple syrup is a staple for most breakfast tables across the country, America's Last Frontier is known for this sweet sap. You can find birch syrup over stacks of pancakes or waffles everywhere – from homes to restaurants in Seward, Anchorage, and other places in the state.
Unlike maple syrup which has sweet notes of vanilla and caramel, birch syrup features flavors of molasses and brown sugar with tangy notes of cherries and raspberries. Its sweetness is a lot milder and more savory in comparison. Not only is it perfect for sweet dishes, but it's also used to flavor other goods made in Alaska like sausages, salmon, and even beer! Find it in shops across the state, including grocery stores in Sitka, Alaska.
Where to Buy: Alaska Wild Harvest, Sample Alaska
8. Gold and Gold Quartz Jewelry
If you're looking to add to your jewelry collection, then some gold and gold quartz from Alaska will make fine pieces. Alaska's gold rush in the 19th century created a culture of gold mining in the state. Presently, Alaska is still a hot spot for panning and digging gold in certain tourist attractions. Find plenty of stores that sell genuine and authenticated gold jewelry and other keepsakes as Alaska souvenirs. Besides gold, dazzling selections of jewelry made from materials such as gold quartz, diamonds, jades, and many more are other souvenirs from Alaska to consider. This is one of the best souvenirs from Skagway to bring home as gifts for your loved ones.
Where to Buy: 5th Avenue Jewelers, Alaska Jewelry, Gold Rush Fine Jewelry
Tip: Head over to the Liarsville Gold Rush Trail Camp and Salmon Bake. Besides historic exhibits, they have gold panning tours and gift shops on the property where you can find Alaska souvenirs from Skagway.
9. Alaskan Bear Claw Pasta or Salad Server
A pair of pasta or salad tongs may not seem like the best souvenirs from Alaska. However, people who enjoy throwing dinner parties might appreciate a set of wooden tongs shaped like Alaska bear claws! Typically sold with wooden bowls, this set of authentic Alaska souvenirs is practical, decorative, and a definite conversation starter.
Where to Buy: The Great Alaskan Bowl Company, Rain Barrel Company
10. Glacial Mud
Bringing home a tub of mud may sound odd, but products made from Alaska's glacial mud are definitely among the best souvenirs from Alaska. Harvested from glaciers along the mineral-rich Copper River, skincare and body products with glacial mud can detoxify, exfoliate, and soften skin. You can find specialty stores with a wide selection of items infused with Alaska glacial mud, including mineral soaps, body scrubs, face masks, and even shampoo. Beauty and skincare fanatics will surely have a blast having their own lavish at-home spa day with these Alaska souvenirs.
Where to Buy: Soothe, Grizzly's Gifts, Once in a Blue Moose
11. Moose Poop Jewelry
If anything spells one of a kind, it is jewelry made from animal droppings. These earrings are some of the products made in Alaska that seem rather odd to buy as souvenirs. However, moose poop jewelry, particularly moose poop earrings, are cute little trinkets great for kids and adults. These novelty Alaska gift ideas are crafted from dried moose poop and coated in polymers to ensure safety and get rid of any unpleasant aromas. Apart from simple, natural-looking ones, you can also find moose poop jewelry adorned with feathers, beads, and other designs.
Apprehensive about the thought of wearing or gifting jewelry made from real moose poop? Look for ones made from other materials and were only crafted to resemble animal droppings.
Where to Buy: The Winking Moose, Sam McGee's
12. Alaska Gift Baskets and Bags
You certainly can't go wrong with gift baskets and bags when buying the best souvenirs from Alaska. Enter gift shops or local grocery stores, and you will find Alaska gift baskets and bags filled to the brim with local products. Some feature local food items such as jams, syrups, meats, cereals, dried good items, and other delicacies. Bath products, skincare items, novelty mugs, and shirts are common inclusions in gift baskets and bags too.
Where to Buy: The Gifted Basket, Alaska Wild Berry Products, Captain Jack's Seafood Locker
13. Souvenir T-Shirts and Sweatshirts
T-shirts, sweatshirts, hoodies, and other clothing items are classic novelty gifts that you should include in your list of the best souvenirs from Alaska. There's no shortage of Alaska t-shirts and gifts with distinct designs and patterns that just screams Land of the Midnight Sun. This can range from the classic "I heart" shirts with city names to ones featuring creative graphics of different locations in Alaska. Pulling out Alaska sweatshirt souvenirs from your closet will surely have you remembering all the fun you had during your trip.
Where to Buy: Alaska Shirt Company, Anchorage Market, Moosetique Boutique
14. Letter from Santa and Christmas Decorations
Searching for the best souvenirs from Alaska for little ones? How does a letter from Santa sound? Yes, you can get personalized letters from Santa straight from the real North Pole! Or at least, the North Pole, near Fairbanks in Alaska. You can choose from several packages that all include a letter of greetings from Saint Nick himself, printed on custom parchment.
All letters include several Christmas-themed keepsakes, such as a photo of Santa, a "Santa's Good List" sticker, and a Santa dollar. While you're in the area, browse and stock up on different Christmas ornaments and decorations made by local artists. They'll surely be some of the best souvenirs from Fairbanks you take back home.
Where to Buy: Santa's Letters and Gifts, Santa Claus House
15. Alaskan Native Artwork
There's no better way to keep a piece of Alaska than bringing home with you some artworks made by Native Americans. Authentic Alaska souvenirs are even better when they're crafted by local and indigenous artists. Almost all Alaska souvenir shops carry traditional pieces made by different tribes, such as masks, baskets, sculptures, beadwork, blankets, wall art, and Alaskan Native clothing. We are certain they'd make great wall pieces and décor for your home.
Where to Buy: Rain Barrel Company
16. Alaskan Billikens
Ever heard of Alaskan Billikens? What is a Billiken? Originating from Missouri, these mythical figures have been considered good luck charms in Alaska since the early 20th century. In fact, it was among the popular Alaska Yukon-Pacific-Exposition souvenirs sold in 1909. Today, you can find the imagery of these Buddha-like creatures carved in different items, in different sizes, and made from various materials. Ivory is among the popular options out there, but you can find Alaskan Billikens for sale made from jade, animal antlers, and soapstone. There are even earrings, key chains, and necklace pendants in the shape of Billikens for you to choose from.
Where to Buy: Alaska Fur Exchange, Maruskiya's of Nome
Other Places to Buy Alaska Gifts and Souvenirs
If you are near the area, do give these other souvenirs and gift shops a look and shop for more Alaskan souvenirs to bring home.
1. Polar Bear Gifts
Address: 600 W 4th Ave., Anchorage, Alaska 99501
Polar Bear Gifts is the best place to visit if you're looking for Alaska souvenirs in Anchorage. This family-owned establishment has a vast catalog of products made in Alaska by locals. If you're looking for Anchorage gift shops, Polar Bear Gifts has everything you could need, ranging from novelty items to Alaska food souvenirs.
2. Arctic Travelers Gift Shop
Address: 201 Cushman St., Fairbanks, Alaska 99701
For over 60 years, Arctic Travelers Gift Shop has been the go-to souvenir and gift shop in downtown Fairbanks. Stepping inside this family-owned and operated establishment, you'll find shelves stacked with both expensive artwork made from ivory and jade, and affordable novelty souvenirs, such as mugs and key-chains. However, the shop's largest catalog focuses on Native art and crafts. The Arctic Travelers Gift Shop is undoubtedly where you'll find the best souvenirs from Fairbanks.
3. Caribou Crossings
Address: 387 S. Franklin St., Juneau, Alaska 99801
Looking for the best souvenirs from Juneau, Alaska? Located in the heart of downtown Juneau, Caribou Crossings is home to handmade original creations of over 60 Alaskan artists. Just some of the Juneau souvenirs you can find here include jewelry, weaved baskets, kitchen tools, bath products, and children's toys. The shop also has a number of gift boxes ideal for Alaska gift ideas.
4. Cruise Ship Gift Shops
Address: Most cruise ships
Depending on the cruise line, you can find several shops aboard cruise ships where you can buy souvenirs. The best souvenirs from Alaska cruise ship shops include novelty clothing, books, mugs, cruise cards, journals, and children's items. Some cruise lines even have high-end items for Alaska cruise souvenirs, such as handbags and jewelry from big-name brands.
5. Alaska Air Shopping
Address: Most airports
For last-minute Alaska souvenirs, consider checking out airport gift shops. Similar to cruise lines, airports feature rows of stores that sell local arts and crafts. There are even specialty shops that feature brand-name clothing, sweets, electronics, cosmetics, fragrances, and even wines and alcohol!
Tip: Frequent fliers of Alaska Airlines may want to look into the Alaska Air shopping mileage program, which allows patrons to earn mileage points by shopping online. Find exclusive discount codes and coupons when purchasing your Alaska souvenirs online!
The Best Souvenirs to Take Home From Alaska
Wondering what souvenirs to buy in Alaska? The best authentic Alaska souvenirs that money can buy include local food, novelty clothing, handmade jewelry, and many more! Besides taking in the natural wonders and picturesque scenery of America's Last Frontier, make your trip even more memorable by shopping in Alaska for unique keepsakes.