The Best Heated Gloves To Help Keep You Toasty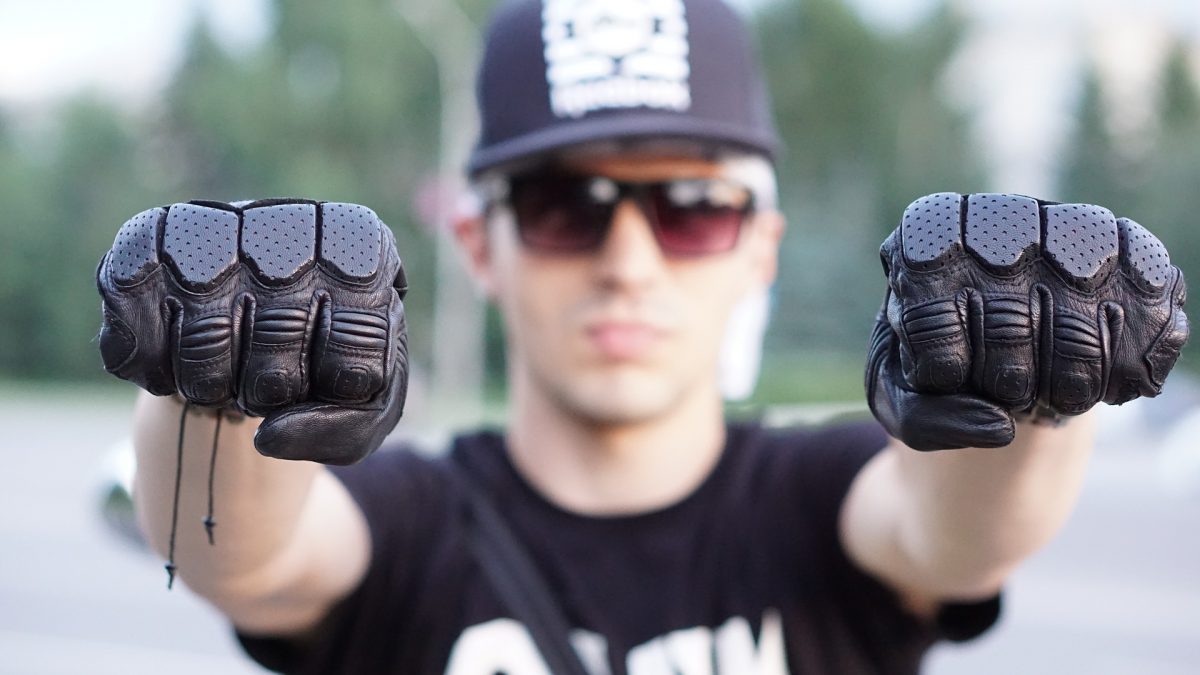 Heated gloves are a welcome addition to residents of remote latitudes from the equator. While people living near the equator use gloves as fashion tools, those farther away could use a pair of multitasking gloves on various occasions.
These occasions could be riding a motorcycle, carrying planks, and touching touchscreens among many others. As we can see, good electric or battery heated gloves with short charging and long heating times may become your saviours one day.
While choosing heated gloves suitable for your needs, pay attention whether they warm up the fingers only or the entire hand. Also, don't forget to pair them with warm boots because hands and feet are most susceptible to cold.
Various battery-powered and electric heated gloves are available in the market today. If only the best works for you, consider some of the following gloves to keep your hands toasty during the cold winter:
1.
Tourmaster Synergy 2.0 Heated Motorcycle Gloves
Do enjoy riding a motorcycle when it's snowy and windy? If so, then Tourmaster Synergy has a few types for you.

Do you need to spare some money for the fuel after you buy heated gauntlets? Then, 12V heated leather gloves should suit your needs well.
You connect Tourmaster Synergy 12V Wired Gloves to the battery of the motorcycle. These goatskin electric gloves come with temperature regulation and feature waterproof barrier.
According to the reviews, you shouldn't have issues with durability and comfort of these heated motorcycle gloves.
Tourmaster Synergy 2.0 Textile Gloves work on 7.4V battery. You may even forget that you're wearing these battery heated gloves after you park a motorcycle for the comfort they provide.
The only practical difference compared to the 12V version is the price, leaving you more cash for the fuel.
The 7.4V Leather Battery Gloves by Tourmaster Synergy 2.0 will cost you a bit or two more. The battery life of these heated motorcycle gloves is approximately two hours. The time you will need to charge the battery varies from an hour or two.
2.
Milwaukee Heated Gloves
Milwaukee Heated Gloves are among the best-heated work gloves. You're going to like their design, which may make you have second thoughts about using them for working. When you do, you'll notice a high quality of stitching.
SmartSwipe allows you to handle touchscreen smartphones easily, while extended cuffs offer additional protection.
The option of charging the battery with the USB charger allows you flexibility at work if ever you forget the original charger.
The next thing separating Milwaukee work gloves from most others is a durable material of the outer shell. These gauntlets feature a type of polyester that is three times more durable than other conventional materials, such as 12 oz. cotton duck.
For comfortable gripping, fingers and the palm feature leather.
For handling jobs that don't include touchscreens, you'll find Gerbing T5 Gauntlets more than suitable. Moreover, they're quite useful for working outdoors in winter and commuting to work by a motorcycle.
These hybrid gloves allow you to connect them to the 12V motorcycle battery, replacing the source of energy by the 7V battery when you arrive. You can use them as heated motorcycle gloves for traveling around the world since their heating life is unlimited when connected.
When working in harsh weather conditions, make sure to do the job within an hour. That's how long the Gerbing T5 Hybrid heating gloves will warm your hands at very low temperatures.
The battery will keep your hands toasty for 2:30 hours on medium and four hours on low heating.
Unless you intend to use these Gerbing heated gloves only for riding a motorcycle, you need to purchase the 7V battery separately.
4.
Venture Heat Grand Touring Heated Gloves
If you can't do without touchscreen work while driving a motorcycle, these motorcycle heating gloves will delight you.

Venture Heat Grand Touring is among the best heating gloves as long as you use them on the motorcycle. Since they don't have a separate battery, you won't be able to use them for work.
According to reviews, these heated gauntlets warm fingers, palm, and the back of the hand efficiently. What you need to pay attention to is the size.
Some reviewers advise prospective owners of these gloves to take gauntlets one size bigger. Others had no issues with the size, so inquiring about the actual measurement, if possible, would be helpful.
Please note that VentureHeat Grand Touring motorcycle heating gloves tend to turn off if the output of your motorcycle is 14V. Therefore, make sure to check the output voltage of your two-wheeler before ordering the gauntlets.
5.
Outdoor Research Lucent
Outdoor Research Lucent gauntlets are heated gloves that collected quite a few praises for the durability of their battery. Still, such a benefit comes at the cost of long charging time.
Maybe you won't be able to use these hand warmers for working outdoors because they're somewhat stiff. Still, if winter sports are a greater passion of yours than carrying planks or hanging from a street lamp, give these battery-powered heated gloves a try.
Your hands will breathe with ease through these are also waterproof and windproof gloves. The duration of the battery is eight hours on low, five on medium, and 2:30 hours on high heating.
The gloves feature a few insulation layers, but you won't find them lacking in dexterity regardless of that. You'll find soft, goat leather on the palm, while EVA foam protects the upper side of your hands.
If you travel various continents for a thrill in the snow, you'll find three types of adapters for a charger. Make use of one while traveling the USA, while each of the remaining ones is suitable for use either in the UK or Europe.
As a bonus for the purchase of Outdoor Research Lucent heated gauntlets, you'll get a lifetime warranty.
6.
Seirus Hellfire Heated Gauntlets
Despite the name of these battery heated gloves, nothing connects them to hell. Maybe only to heaven if there is such a thing for heated gloves.
The battery life of Seirus Hellfire is hard to match since the gloves will keep your hands toasty up to 12 hours depending on the temperature setting.
The excellent performance keeps Seirus Hellfire at the very top of the list of the best heating gloves. You can use them for skiing, shovelling snow away, or some other entertaining and fulfilling winter activity. Either way, they'll perform well.
Waterproof and windproof, these highly-functional battery heated gloves will allow you to manage your smartphone with efficiency. The only potential reference to hell you may have about Seirus Hellfire is the price.
In this and any other regard, though, these heated work gloves are matchless.
The Volt heating gloves allow you to be aware of how much charge remains in their batteries. Maybe the duration of the battery (up to six hours on low heating) won't impress you. Unless you intend to camp in Arctic temperatures, though, Avalanche X 7V heated gloves should serve you well.
Suitable for leisure activities, such as snowboarding and snowballing, and working, Volt Avalanche X 7V gloves distribute the heat evenly from your fingers to wrists. Besides, thermal insulation keeps cold air from cooling your hands, trapping the heat inside.
By turning the red button on, your hands will receive heat for about two hours. Selecting the blue (medium) power level grants you around 3:30 hours of heating.
Do you like seeing earth rushing toward you while skydiving or approaching you at a steady pace while paragliding? If yes, you know that keeping hands warm may be a challenge on high altitudes even in the warm season.
To keep your hands warm, you'll need Zanier AVIATOR GTX Battery Heated Gloves.
These hand-warming gauntlets have a long battery life, which tends to last around 20 hours. The battery charging may be one of the rare downsides since you'll need around seven hours to charge them.
According to Zanier's specifications, the maximum heat these battery heated gloves provide is 62ºC/144ºF. If you choose the medium mode, you will receive the 45ºC/113ºF heat. When the time comes for you to consider opening the parachute, switch to the low power level (37ºC/99ºF).
An additional benefit of Zanier AVIATOR GTX gloves is its touchscreen compatibility. That way, you can take photos and communicate with the boss while you're in the air.
Choosing The Best Heated Gloves
The theory is one thing while the practice is quite another. So, before deciding to turn your pockets out for buying a pair of heated gauntlets, refer to the suggested pages to learn how to choose the best heated gloves for you.
Once you've got your chosen heated gloves, pair it with a heated jacket and boots to complete your outfit. Now you can travel in style without freezing to the bone!