10 Best Places for Canyoning in the World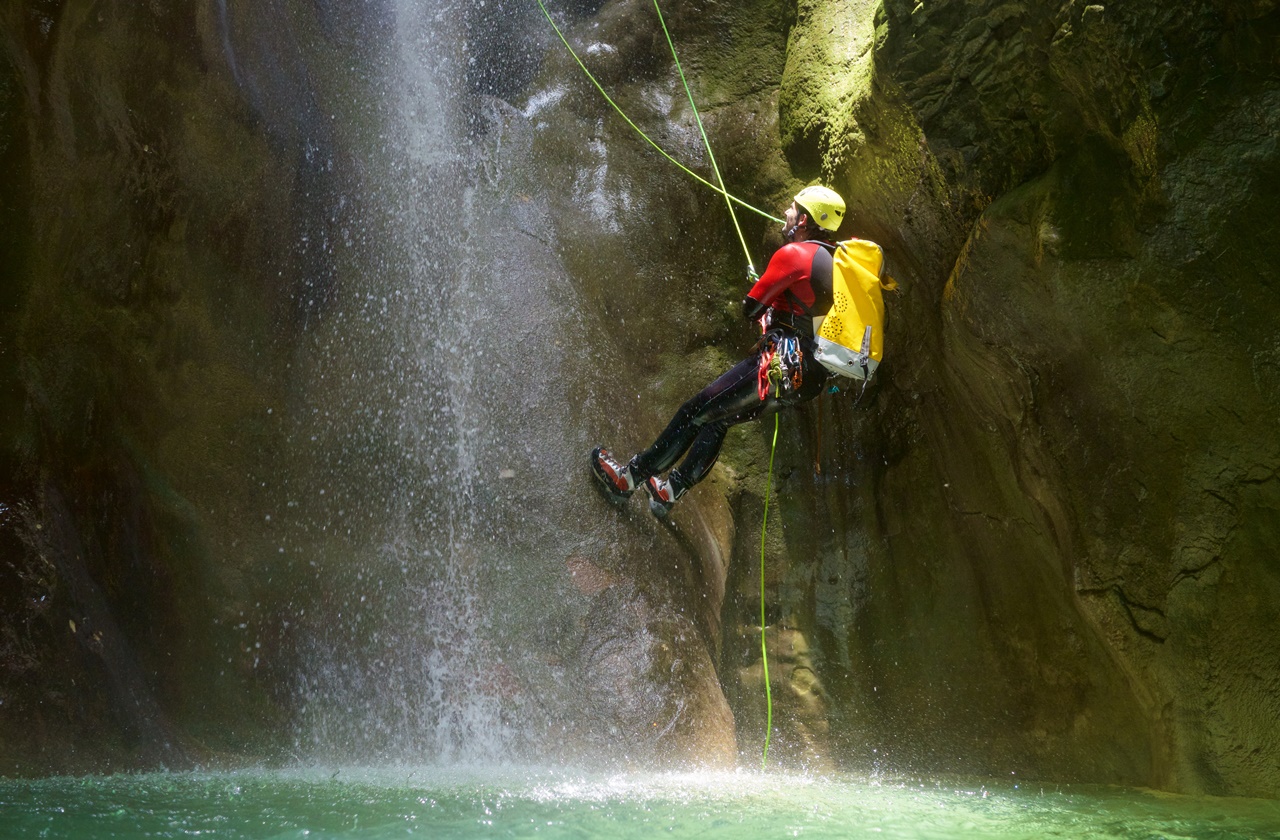 Canyoning is one of the small yet rising outdoor activities around the world. Started only 15 or 20 years ago, this sport allows one to swim, jump, rappel, and trek through natural landscapes. By combining these elements, you'll get a unique adventure and a thrilling adrenaline rush. On top of that, you'll also get amazing views of clear blue waters and untouched creations of nature.
If you want to try this activity, then get your wetsuits and underwater cameras ready and prepare for a one-of-a-kind adventure! Here's everything you need to know about canyoning and the best places in the world to enjoy this outdoor sport.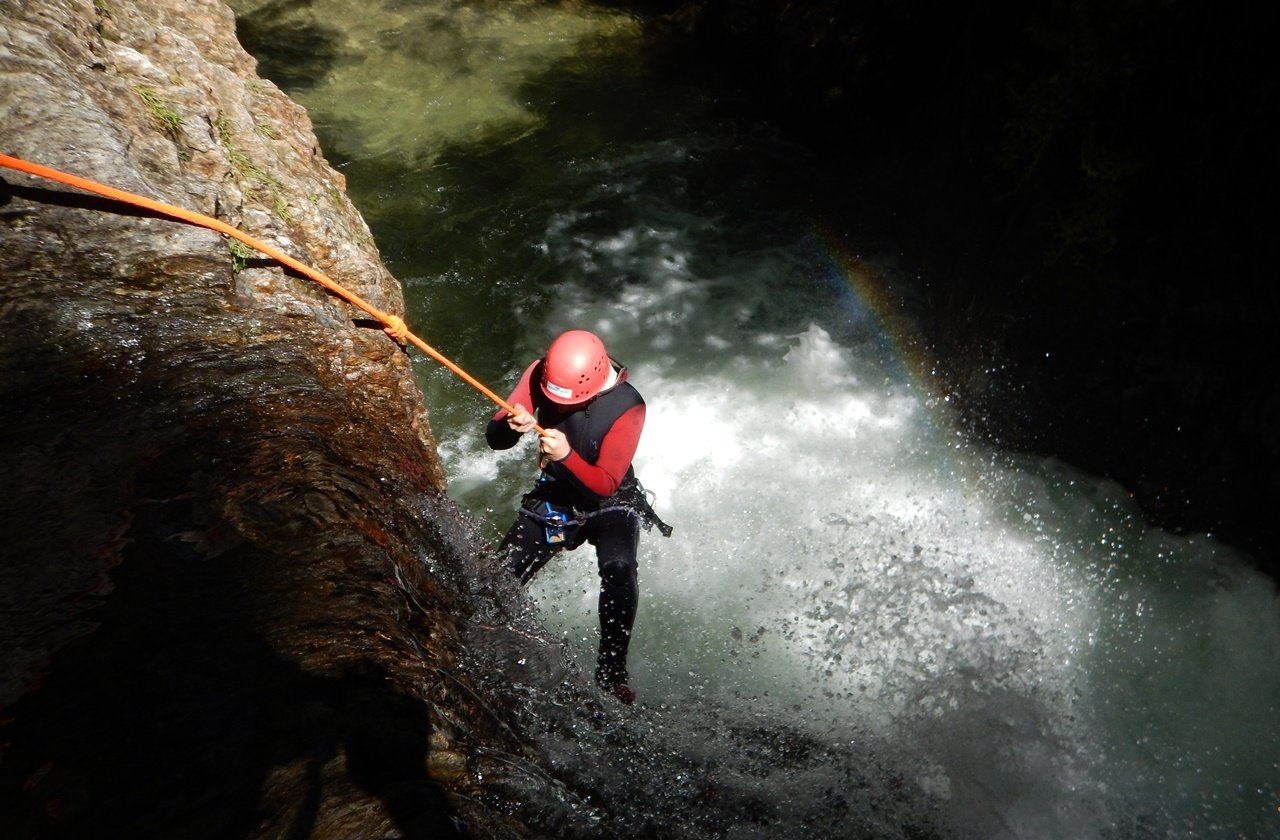 Photo by Natalia Schuchardt on Adobe Stock
Canyoning is an outdoor multi-sport that combines hiking, swimming, abseiling, and cliff jumping. Canyoners mainly traverse hard-to-reach areas of a natural landscape, such as waterfalls, canyons, and rock formations that follow a water route. Unlike rock climbing that requires a high level of fitness, you can participate in the sport as long as you have a good basic level of fitness.
In other parts of the world, the sport may be called in different names. For example, it is called canyoneering in most parts of Asia and in the US; while it is called kloofing in South Africa.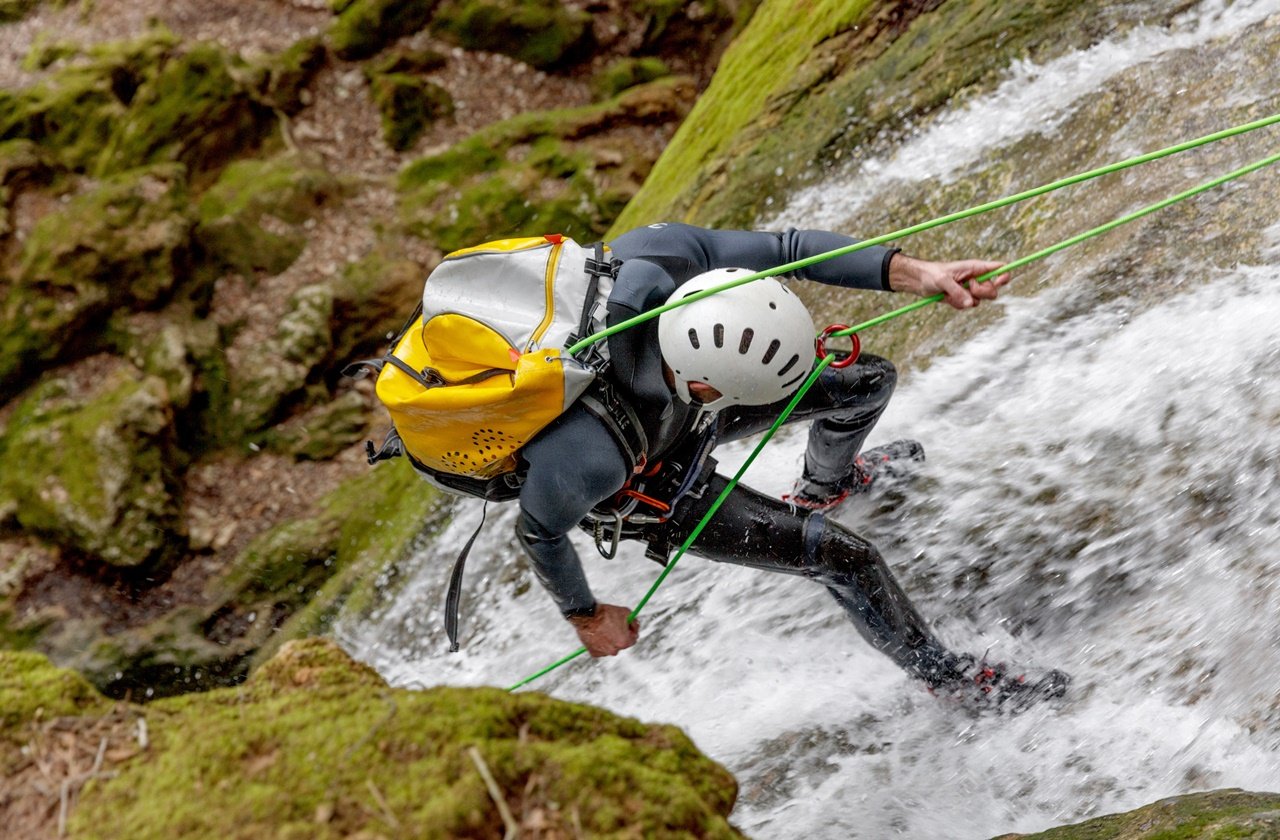 Photo by Nico on Adobe Stock
Before embarking on your canyoneering adventure, it's important to have all the necessary equipment and gear. If you're joining organized canyoneering tours, most equipment will be provided. Otherwise, you'll need to provide your own equipment.
What to Wear
Canyoning shoes – You'll need comfortable and durable canyoning shoes with a firm grip due to the slippery environment. When choosing appropriate footwear, avoid shoes with velcro straps since the velcro tends to loosen when soaked in water.
Wetsuit – If you'll go canyoneering in a cold area, it's best to wear a wetsuit as it will keep you warm and dry. For added protection and warmth, you can also wear a bathing suit underneath. On the other hand, if you're canyoning in a hot place, you can wear quick-drying sports shirts and board shorts.
Other Necessary Equipment
Gloves – To keep your hands safe when navigating through rocks and cliffs, you'll need a sturdy pair of gloves. Although these aren't a strict requirement, they can also be helpful when holding ropes.
Helmet – Your canyoning helmet is another important and life-saving equipment. In most canyons, loose rocks may fall from above and cause minor to major injuries. Most activity operators provide helmets, but you can go ahead and buy one for yourself as long as it's for rock climbing.
Ropes and rope bag – When choosing a rope, it's important to pick one that's specially made for canyoneering or one that works for abseiling. These are often made from polyester, are static, and won't absorb water so they don't get heavy when wet. Additionally, you'll also need a rope bag for convenience and to keep things organized.
Waterproof bag – Keep all your things organized and secured with a waterproof bag. This will keep your phones, cameras, extra clothes, and other items dry. Take note that your waterproof bag should be lightweight and should be able to shed water as you proceed with your trip.
Harness – Look for a canyoning-specific harness with no padding so it absorbs less water. Your harness should also be sturdy when it's scrapped on rocks and on any rough surface.
Underwater camera – This isn't a hard requirement, but it's important for capturing your most epic jumps. When choosing an underwater camera, make sure that it has a helmet mount. Selfie sticks are not recommended since you'll have to use your hands for navigating through the rocks.
Best Places for Canyoning in the World
1. Cebu, Philippines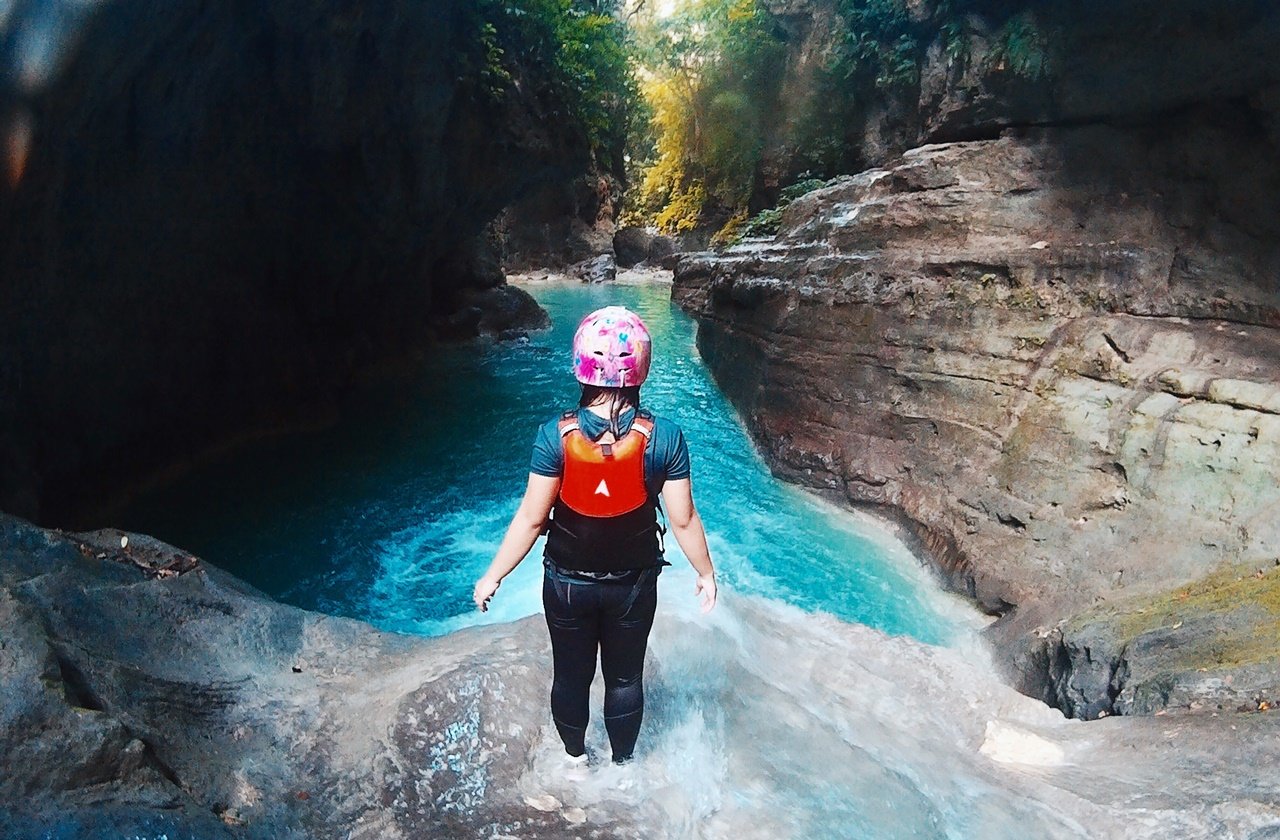 Photo by Ina Carolino on Unsplash
Best season to go: December to May
Known for its lechon (roast pig) and its annual festival, Cebu, Philippines, is one of the best places in the world for canyoneering. Kawasan Falls, in particular, is a popular destination for the sport, thanks to its Gatorade blue waters and thrilling jumps. The low gorges and the fact that you won't need abseiling gear make Kawasan Falls perfect for beginners. Near the jump-off point of the river, you'll find tour guides and licensed operators offering group or solo canyoning trips. Helmets and lifejackets are also available.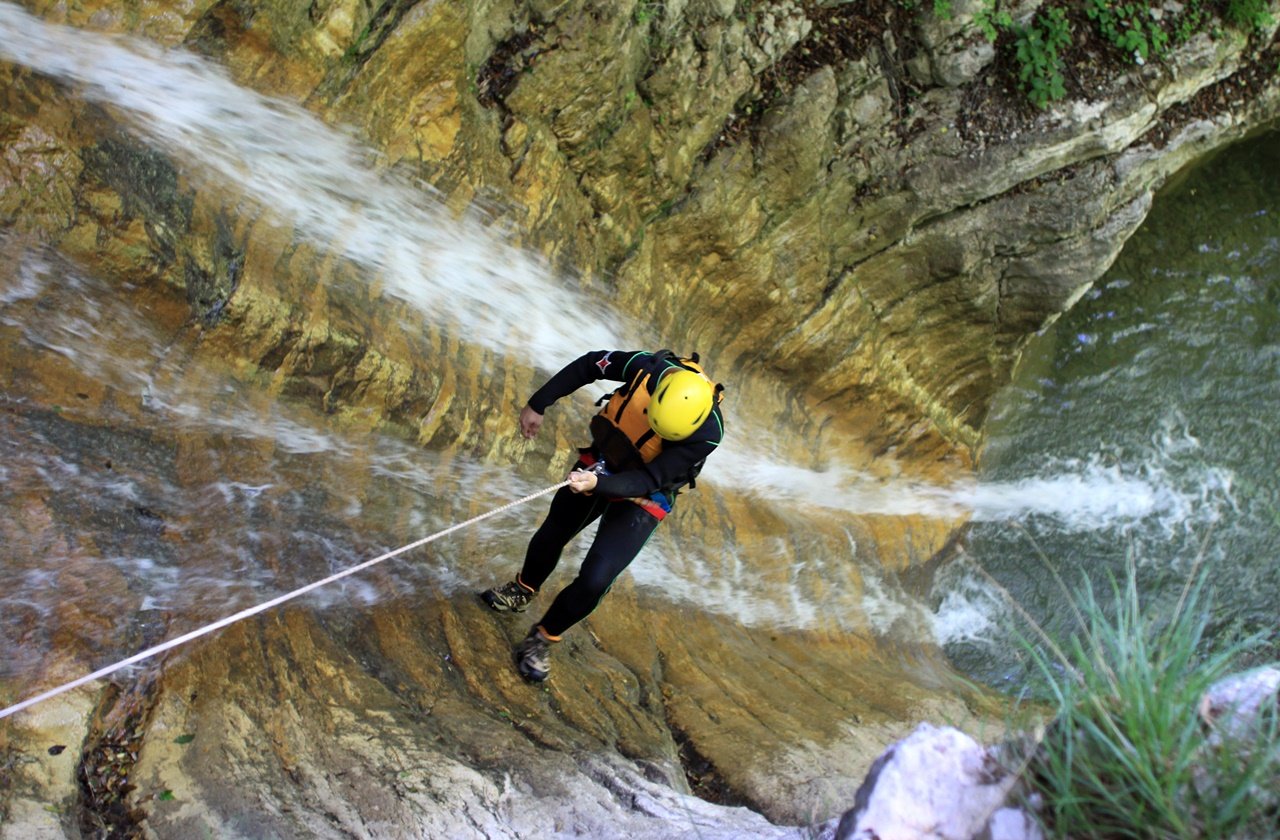 Photo by Maurizio Rovati on Adobe Stock
Best season to go: June to August
Lake Garda is Italy's largest lake and is one of the country's top holiday destinations. Aside from its dramatic views and crystal clear waters, the lake is also famous for its canyoneering scene. Children as young as eight years old can participate in the activity, abseiling down waterfalls and traversing mountain streams. Best of all, some jumps and slides are voluntary, perfect for young ones and beginners who want to get into the activity.
3. Sierra de Guara, Spain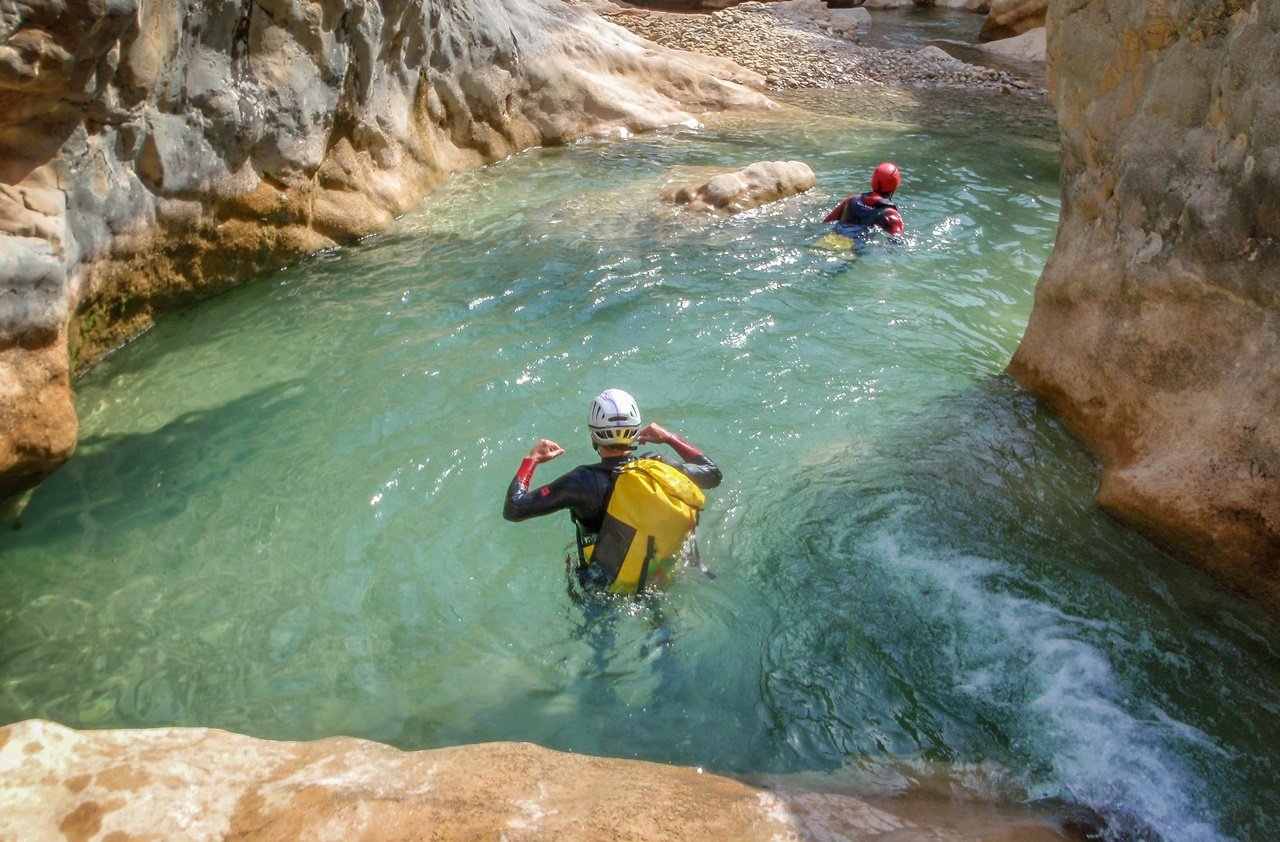 Photo by Delphotostock on Adobe Stock
Best season to go: July to August
Located in the Northern region of Aragon in Spain, Sierra de Guara offers plenty of opportunities for mountain biking, trekking, and canyoning. Because of its high location, you'll find towering gorges and mountains that guide you along turquoise waters. Apart from the exhilarating jumps and tumbles, you'll also love the gorgeous views of the limestone rocks. Sierra de Guara also has various routes with different levels of difficulty.
4. Blue Mountains, Australia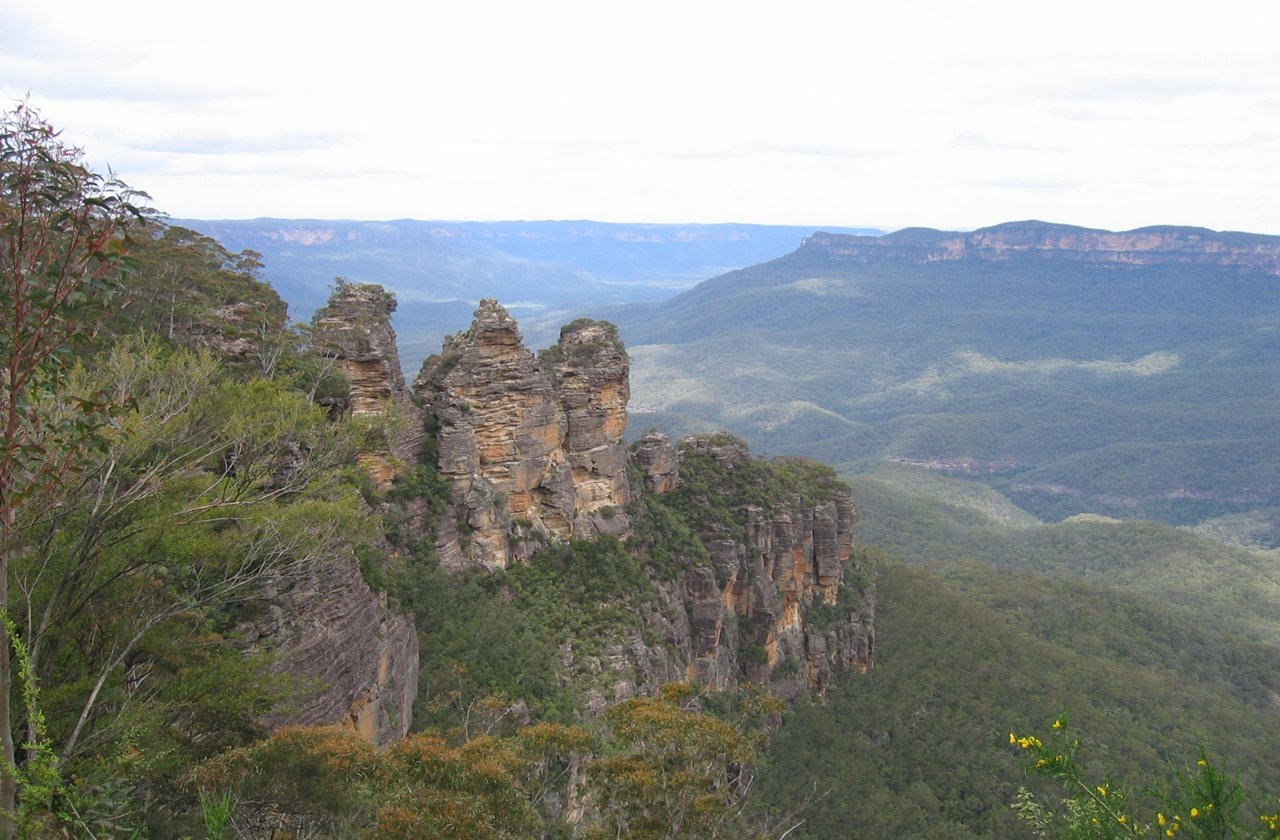 Photo by Birgit Juel Martinsen on Flickr
Best season to go: October to April
Boasting around 400 canyons for you to explore, Australia's Blue Mountains is one of the world's best places for canyoning. Experience rappelling, rock climbing, spelunking, and even rafting as you discover the beauty of this Australian gem. The Blue Mountains offer special packages for beginners, as well as options for experienced canyoners. Lastly, it is only a few hours away from Sydney, making it a great weekend destination.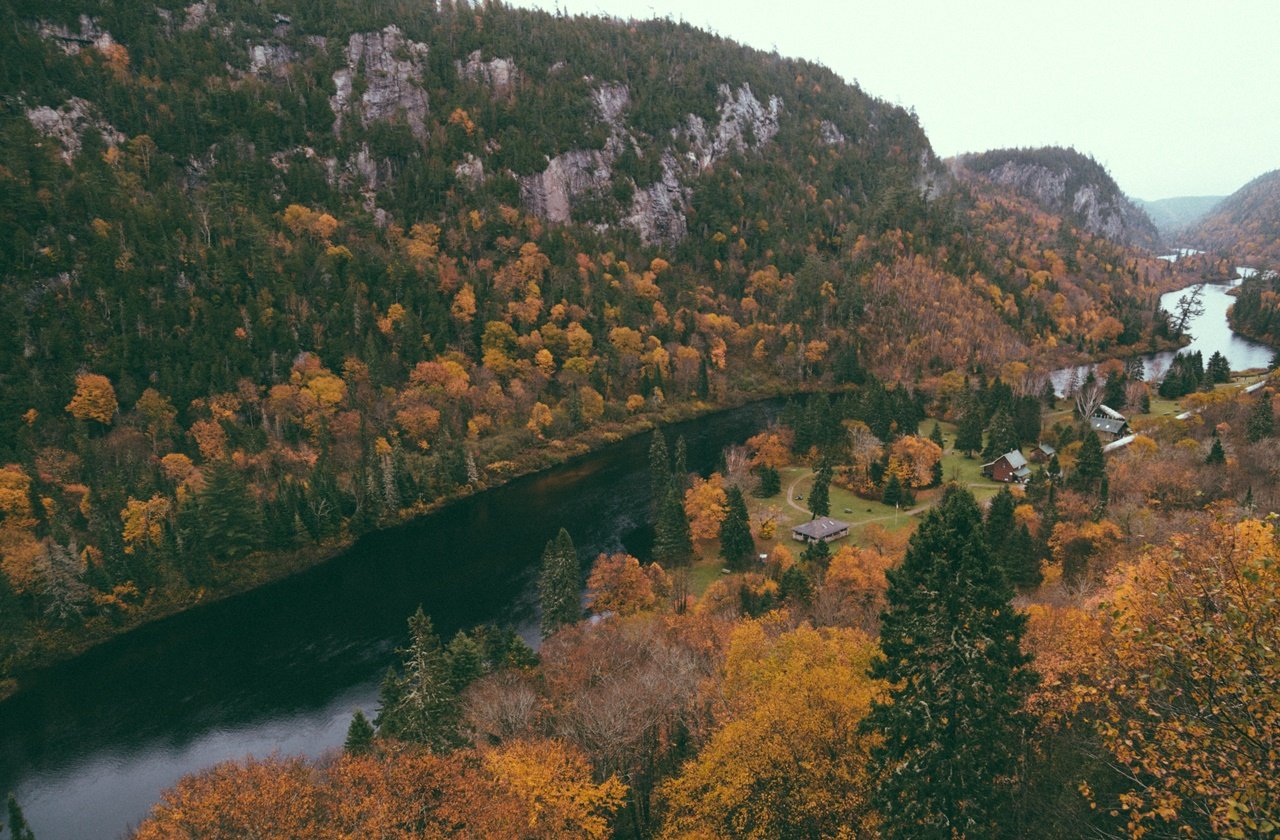 Photo by Alex Perri on Unsplash
Best season to go: June to October
While most tourists take the train to explore Canada's Agawa Canyon, you can enjoy the view up close by canyoning. Get a closer look as you jump and rappel down. Also a protected wilderness site, expect untouched areas with thick forests. Add in the picturesque fall foliage and you'll get a very memorable canyoning experience.
6. Zion National Park, USA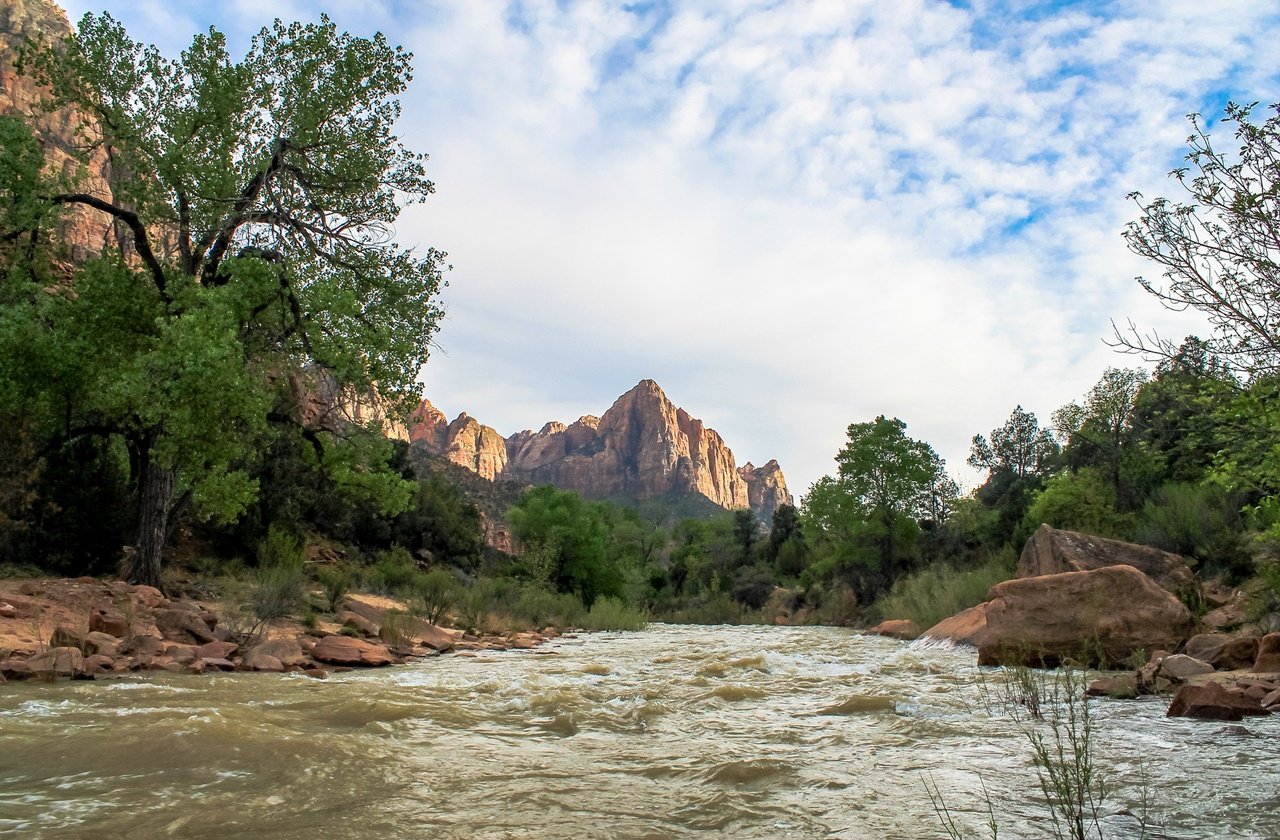 Photo by egorshitikov on Pixabay
Best season to go: September to November
Not only is Zion National Park one of the best rock climbing destinations in the U.S., but it is also one of the best canyoning hotspots in the country. Enjoy breathtaking sceneries as you leap from rock to rock and climb and rappel down picturesque gorges. With 229 square miles of canyons, Zion National Park offers both beginners and experts different routes that match their level of fitness. Take note, however, that you'll have to provide a permit for all technical canyoneering trips.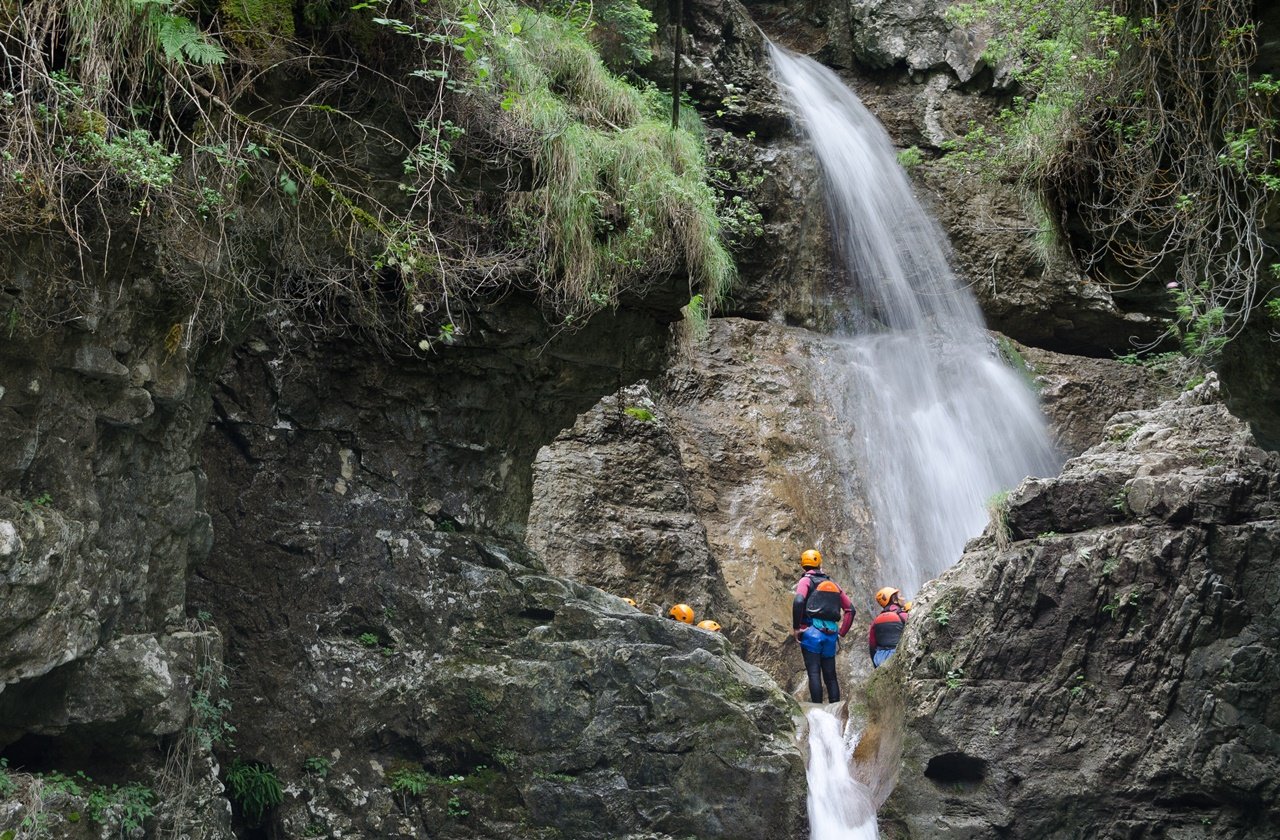 Photo by Enrico Rovelli on Adobe Stock
Best season to go: December to February
As the Adventure Capital of the World, New Zealand doesn't fall short of thrilling canyoning opportunities. Specifically, the resort town of Wanaka is popular for its structures that are perfect for this multi-sport. Join half or full-day guided canyoneering tours and pass through ancient forests, alpine pools, and crashing waterfalls. As you jump and leap through the rocks, get a chance to see beautiful views of the snow-capped mountains of Wanaka.
8. Tara Canyon, Montenegro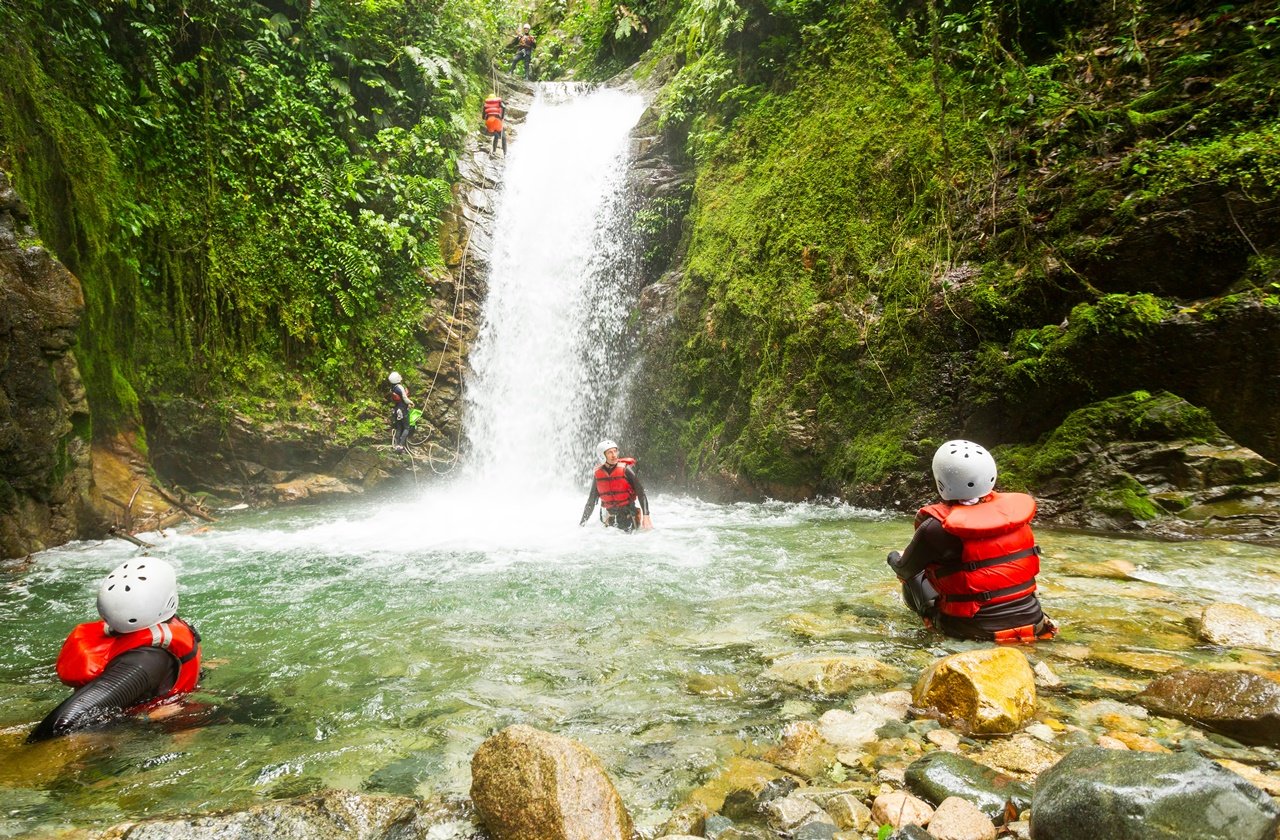 Photo by Ammit on Adobe Stock
Best season to go: March to October
Aside from rafting, canyoneering is another popular activity you can do at Tara Canyon in Montenegro. This UNESCO World Heritage Site spans 51 miles and is the deepest canyon in Europe. That being said, the descents and climbs are as exciting and impressive. Plunge into its clear waters as you jump, abseil, and climb one canyon after another. For a complete Tara Canyon experience, choose a tour that includes both acting and canyoneering!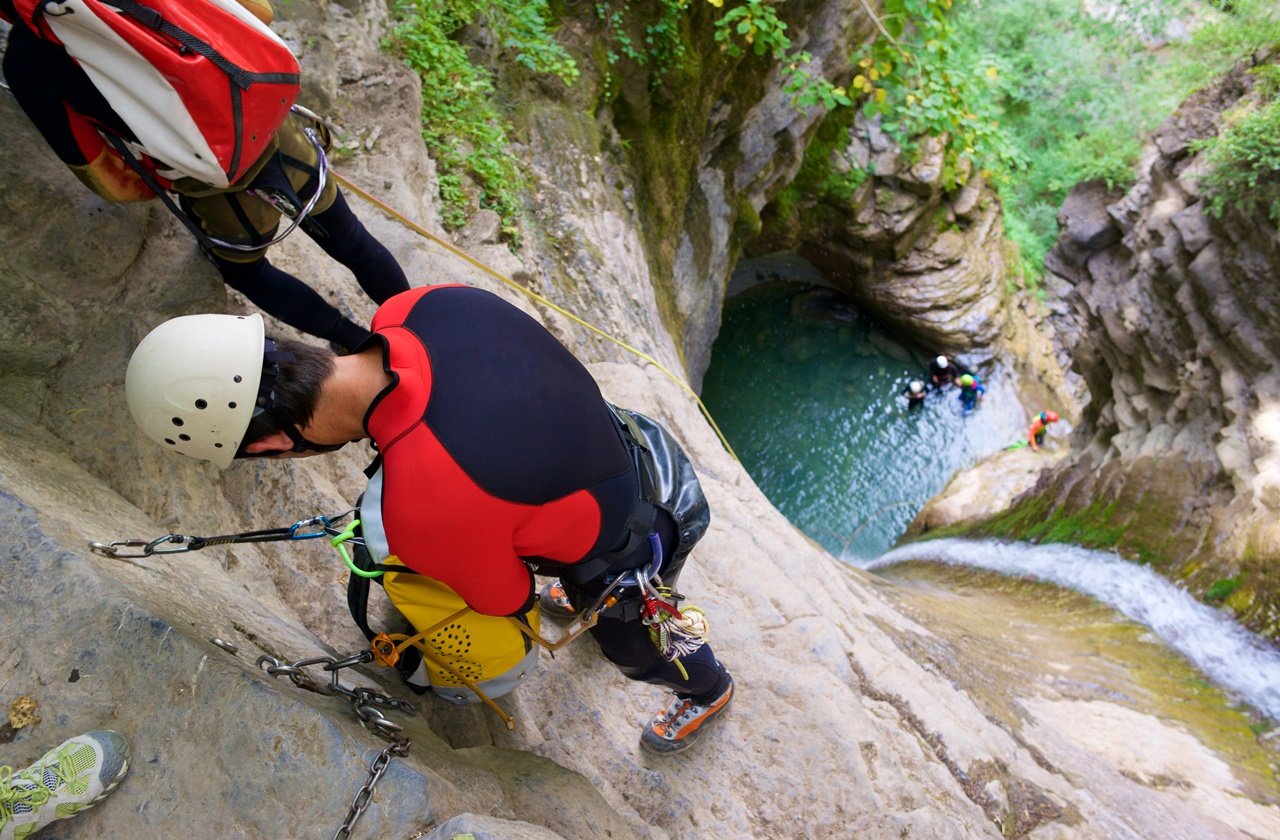 Photo by pedrosala on Adobe Stock
Best season to go: June to November
Canyoning, aside from trekking, is one of the best adventurous things to do in Nepal. Travel from Kathmandu and head to Jalbire Canyon, where you'll find huge waterfalls and towering rock formations and ravines. The area also boasts a 328-feet tall waterfall, numerous pools, and lush green forests. Because of its environment, it is the perfect place to slide, abseil, rappel, and climb. Canyoneering at Jalbire Canyon takes four hours or more, so you add in other adrenaline-rushing activities to make the most out of your trip here.
10. Arenal Volcano, Costa Rica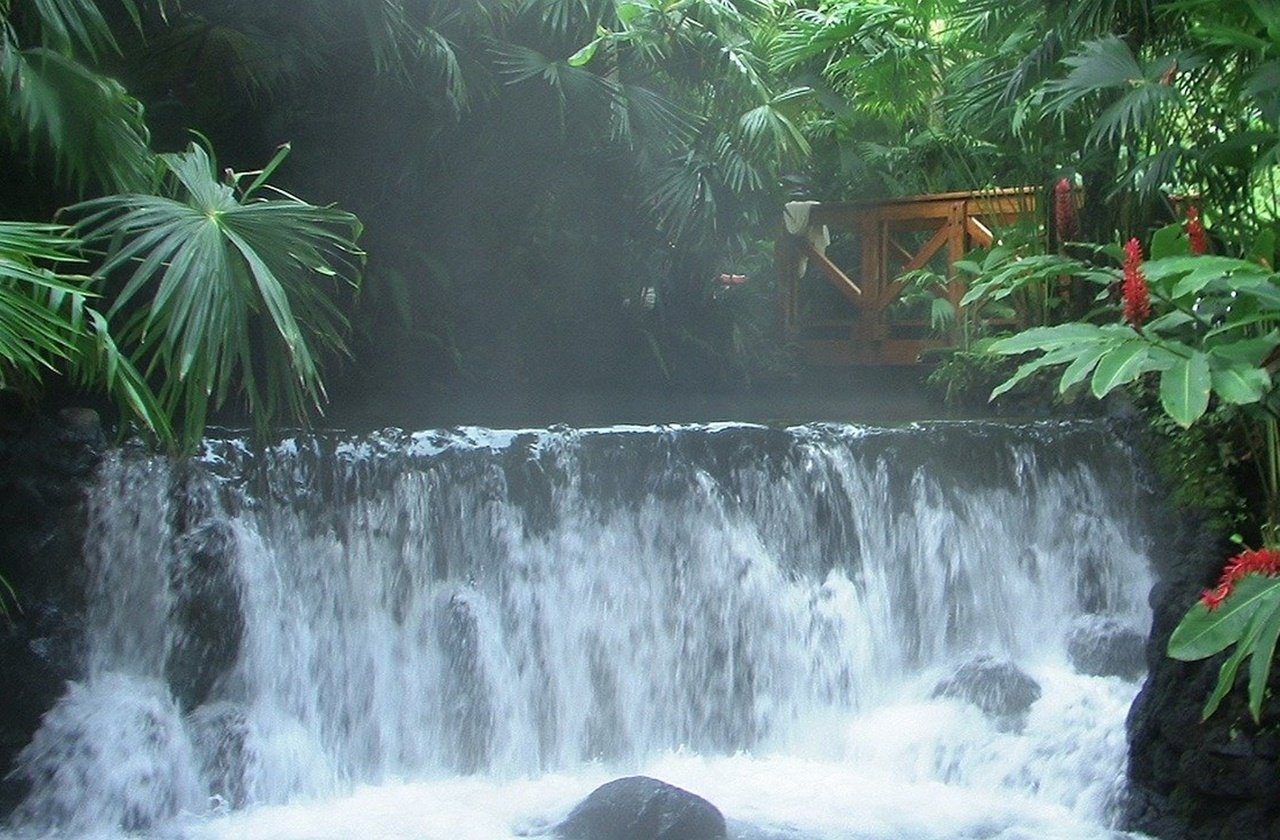 Photo by windopro on Pixabay
Best season to go: May to October
Costa Rica's Arenal Volcano is also a must-visit for canyoneering due to its scenery and weather. Find thick forests, breathtaking waterfalls, and even some monkeys, sloths, and parrots on your way! While some jumps may involve advanced techniques, most routes can suit anyone as long as they are in good physical shape. Although the idea of canyoneering next to a volcano is pretty intimidating, this is definitely one of the experiences you shouldn't miss.
Dos and Don'ts in Canyoning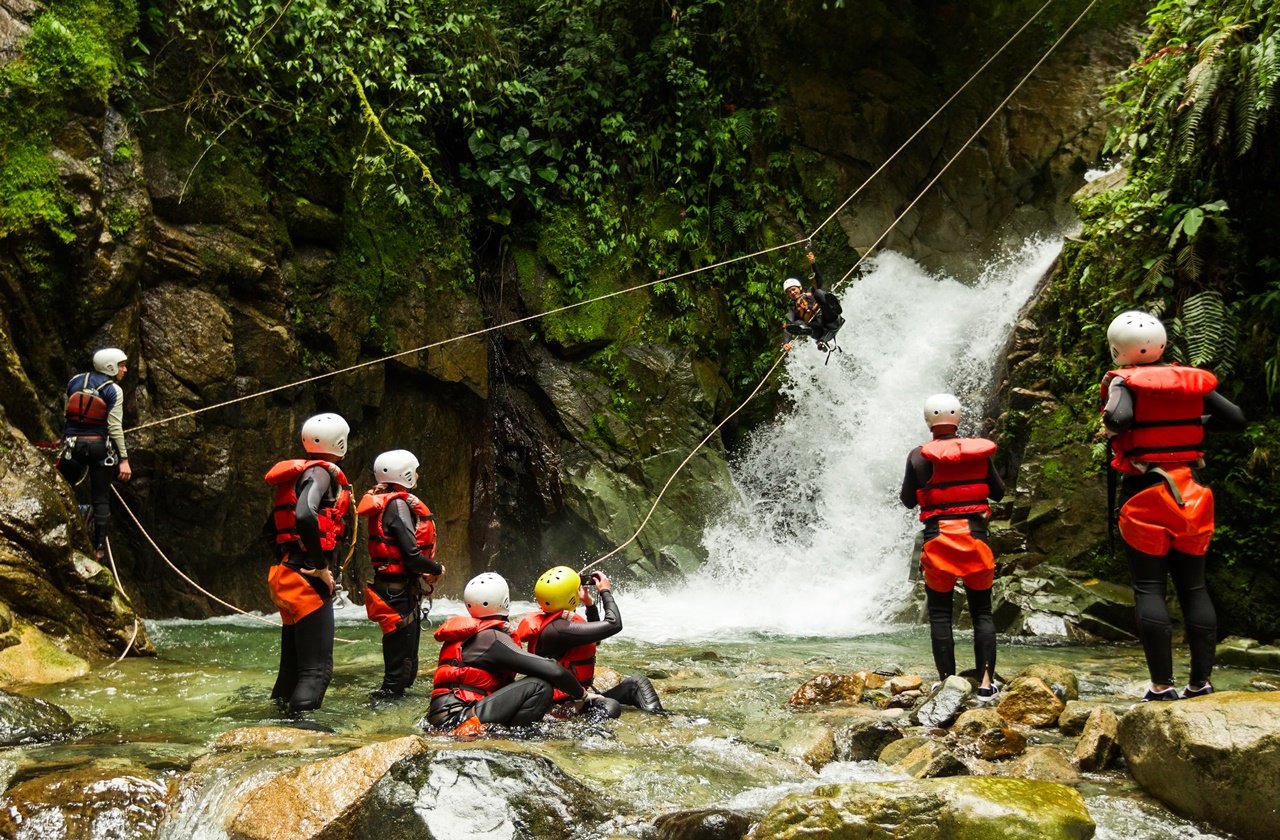 Photo by Ammit on Adobe Stock
DOs
Wear quick-drying clothing. You'll be sweating a lot and will get wet most of the time, so you'd want to dress accordingly.
Always check the weather a day before your trip. If there are storms approaching near your location, reschedule or cancel your trip. Additionally, if you've booked through a tour operator, confirm with them the day before if the activity will push through or not.
Listen to your guide at all times since they know the route and are more familiar with the terrain. Before jumping, pay attention to their short briefing and follow the instructions on how and where to jump.
DON'Ts
Don't be reckless. As mentioned before, it's important to follow safety precautions and proper forms when jumping. The last thing you'd want is to suffer from injuries after jumping incorrectly.
Don't go canyoning on an empty stomach. Canyoneering trips usually take four hours or more, and you might not be able to find rest stops or stalls where you can buy food. On another note, you can pack protein bars in your dry bag to keep you energized.
Don't forget to bring your GoPro or any underwater camera to capture your breathtaking adventure! Since the activity takes up a lot of time, make sure that it's fully charged. You can also keep a spare set of batteries in your bag.
Safety Tips for Beginners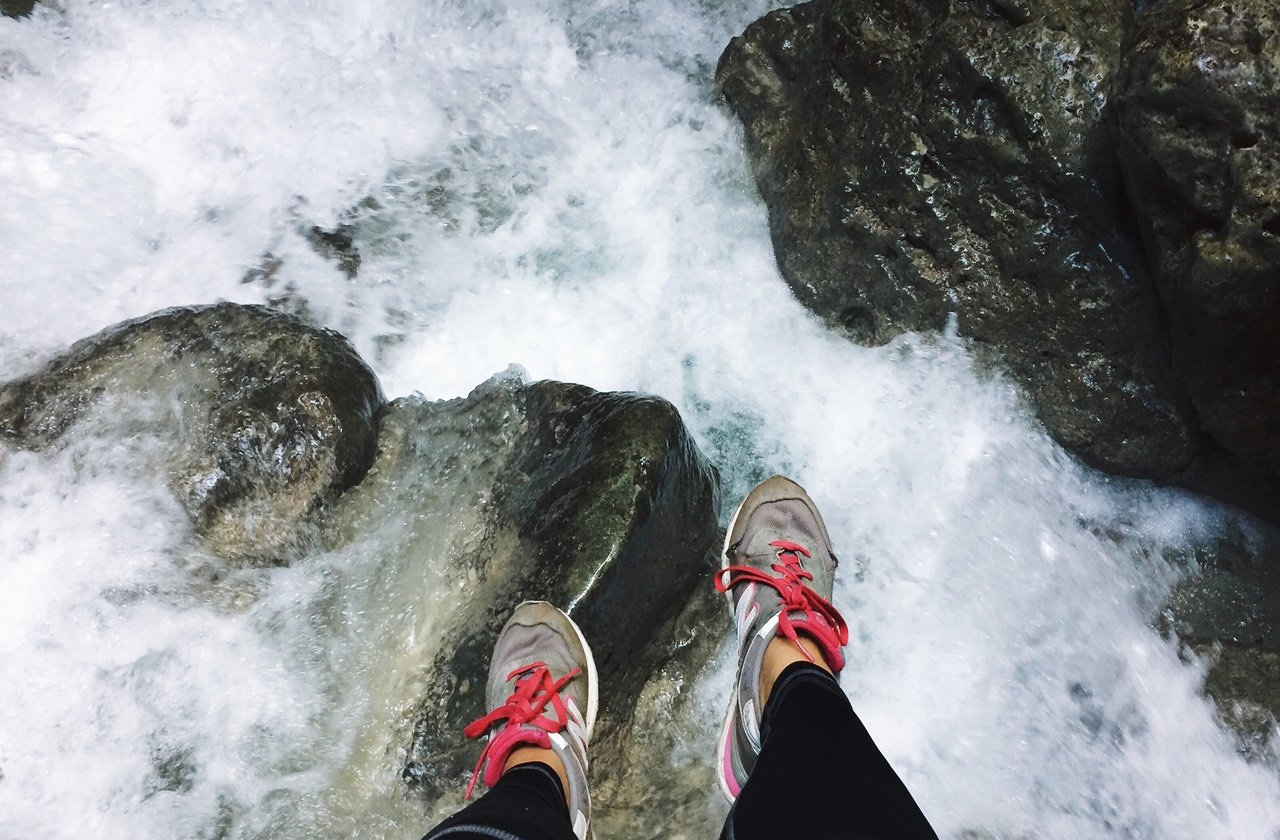 Photo by Ina Carolino on Unsplash
Know your limits. If this will be your first time canyoneering, choose a canyon that is beginner-friendly and suits your level of fitness. Do research on the classifications of different routes as well as the water levels in the area.
If you're an inexperienced swimmer, or you're not confident of being in open water, you can get a buoyancy aid to help you float after jumping so you don't use too much of your strength as you swim through.
Make sure that you are in the right physical shape. Days before your trip, you can do some light stretching or walking so you won't easily get tired along the way.
Go on group or guided tours. Your guide can also help you with the proper jumping or sliding procedures so you don't end up with a nasty bruise after jumping. Additionally, your guide can also serve as your photographer during the trip!
When abseiling, it's important to go down in a straight line to avoid rubbing your rope from one side to prevent abrasions.
Just do it! The best moments of canyoning are in the seconds after realizing you've completed that jump you thought you'd never do. It's also a once-in-a-lifetime experience wherein no jump is ever the same, so it's best that you make the most out of your canyoning trip.
Feel the Adrenaline Rush!
Despite how intimidating the sport looks, canyoning is a great activity one must experience. It combines different activities like swimming, hiking, rappelling, and more into one exhilarating multi-sport. Contrary to popular belief, you don't need to undergo rigorous training to participate in this sport. In fact, children as young as eight years old can go canyoneering as long as they are in good physical shape.
Around the world, there are plenty of destinations for canyoning. In the Philippines, Cebu is perfect for beginners since it doesn't require ropes or harnesses. Meanwhile, Jalbire Canyon in Nepal is another great destination that offers other activities that go with canyoning. On the other hand, if you want dramatic views of the canyons, head to Zion National Park in Utah.
The world is your playground, and canyoning definitely proves just that!