Your Guide To Lake Garda, Italy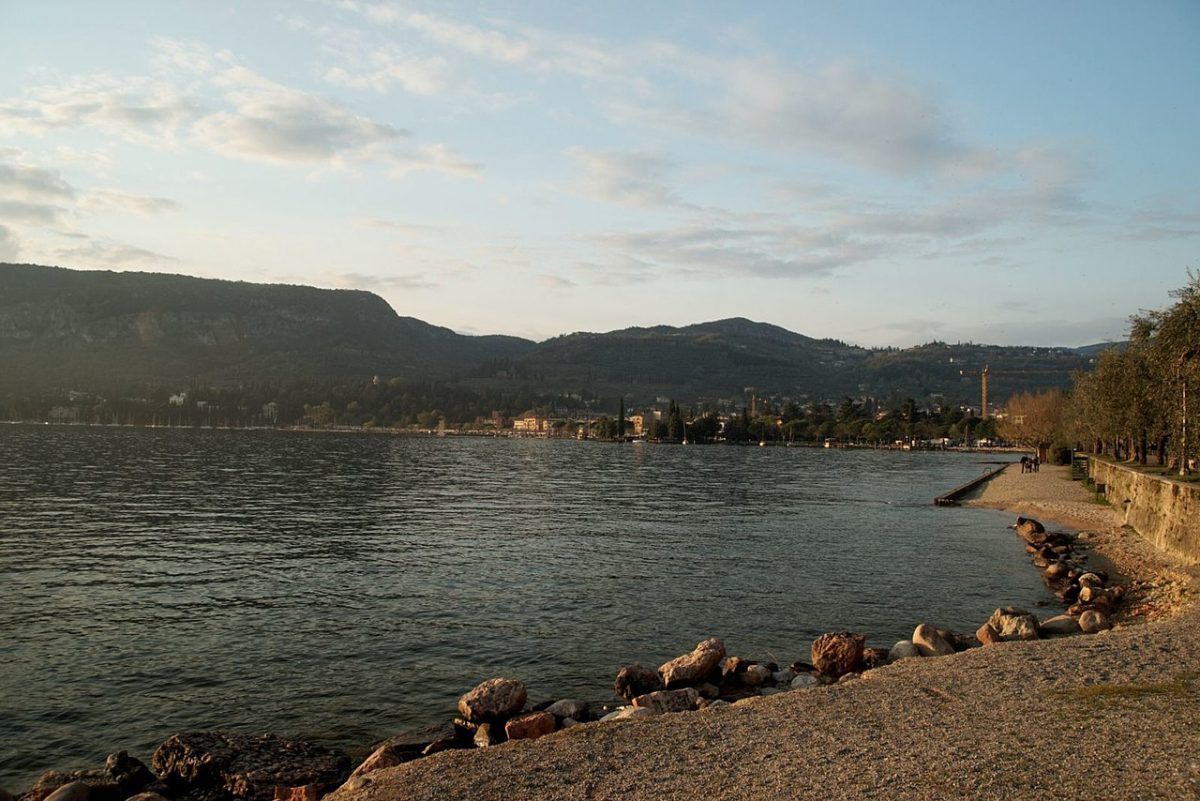 Lake Garda is the biggest fresh water lake in Italy, located in the Eastern part of North of Italy. It covers about 158 kilometres and is approximately 17 kilometres wide and 50 kilometres long.
The lake beautifully borders 3 major areas, Trentino-Alto Adige in the north and Lombardy in the west. Whereas to the eastern side you will meet Veneto. The lake is so humongous that close to 20 towns comfortably share its shores. To sum it up, one ought to plan accordingly to get the most of their visit to Lake Garda.
Tourism In Lake Garda
Lago Di Garda certainly plays a very big role in tourism. Consequently, it attracts approximately 7% of tourists who visit Italy. This is as a result of the numerous attractions found around and within the lake. As a matter of fact, some of the best places you should not miss are listed below.
Grotte di Catullo are the remnants of a historic Roman Villa. This villa was constructed towards the end of the first century B.C. The villa, now turned into an archaeological site, is quite captivating. It is located in the town of Sirmione, along the south shores of Lake Garda. The thrilling experience sets in as you begin footing into this winsome town.
Reminder that cars are not allowed inside Sirmione town. But don't worry as there are designated points for packing cars. Because of the ample security provided, your cars will be safe and secure.
2.
Rocca Scaligera Castle
The Scaligeri was the name given to the members of Della Scala family. Secondly, this family continuously ruled two towns, Verona and Veneto, for a whole 125 years. From the 13th century right into the 14th century. They built this castle right in the entrance of the old Sirmione, hoping to expand their influence up north.
This old fortress is an outstanding remnant of the Scaliger era. The castle shoulders a weighty historical background. It is conserved and maintained well in its maiden stature to date.
3.
San Pietro Church In Mavino
San Pietro Church is the most ancient church in Sirmione. To clarify its importance, it stands alone quietly on top of a hill. Just nearby, there is a war memorial which stands firm as if it is guarding the church. And then there is a wall of cypress trees around the church, making the view amazing.
4.
Church Of Santa Maria Maggiore
Santa Maria Maggiore means Saint Mary of the snow.
This church has traces of its origin back to the 15th century. Frescoes from the 16th century beautifully lie on its walls. There is a display of a crucifix from the 16th century inside the church. Next to it, a wooden statue of Mary made in the 1400s stands.
The church uses a collection box which is a memorial stone. You will see it outside in the church's yard. It is used in honour of Jove. There are 5 altars which spread magnificently across the only nave of the church.
This mountain range is in the Alps of Italy. Lake Garda borders Monte Baldo to the west. On its south, it is bordered by an Island which ends at Caprino Veronese. Val d'Adige embraces the east. But it neighbors a valley on the north, one which connects two towns, Nargo-Torbole and Rovereto.
The mode of transportation used to access the top of the mountain is by cable cars. Meanwhile, this ride is a golden chance to have an aerial view of the zone. For most people, the experience kicks off upon boarding these cars.
This is yet another castle made in the Scaligeri era. However, it is found in Riva Del Garda, on the northern end of Lake Garda.
Initially, the museum was a fortress that belonged to the Scaligeri family. At some point in the 18th century, it was subsequently used as a barrack by the Austrians.
The castle houses a museum, Museo Civico. Consequently, it contains artifacts which are displayed neatly alongside their relevant interpretations. On the other hand, numerous cultural activities usually take place here, more-so when tourism activities are at their peak.
A very popular centre for amusement, not only in Italy, but generally in the entire Europe. It lies adjacent to Lake Garda. Gardaland is home to Gardaland Park, Gardaland Hotel, and Gardaland Sealife. Let's see what each of these attractions offer:
Gardaland Park
There are plenty of fun things to do in Gardaland Park. They include Blue Tornado, Ramses, Shaman, Mammut, Fuga Da Atlantide, II Risveglio, Rapter, Oblivion, and Jungle Rapids.
Gardaland SeaLife
This sea-life aquarium supports more than 5000 varying aquatic creatures. The way the water animals are displayed in a clear tunnel is just splendid. Guests walk through this tunnel in order to see them cruising in this man-made home. Feeding the sharks is another wonderful thing worth trying.
Gardaland Hotel
And if you ever feel the need to extend your presence at Gardaland, remember that Gardaland Hotel is extremely hospitable. It ensures guests don't have to go back and forth as they get the best of the park. So then, just check in and make a date with Gardaland the following day.
Most certainly another cool town in Lake Garda. Its popularity is a result of two major attractions. They are Heller Garden and II Vittoriale degli Italiani.
Heller Garden
Heller Garden is a botanical garden, also called Gardino Hruska Botanico. The name springs from the person who discovered it, Arthur Hruska. Arthur was a renowned dentist and a botanist during his time.
The garden contains several exotic species of plants. It is open from 9:00 AM to 7:00 PM daily. However, it only operates from the month of March up until October.
II Vittoriale Degli Italiani
II Vittoriale degli Italiani is a memorial home. It came to being in honor of the famous Italian poet, Gabriele D'Annunzio. Gabriele derived inspiration to name his home as such following a victory by the Italian military. As a result, he became part of history just like that.
People come to appreciate the posh garden, war museum and the house in Gabriele's home. In addition, there are several artifacts also gathered inside the house.
How To Get To Lake Garda
By Air
Lake Garda as a region has no airport of its own. But there are a couple of some within its proximity. The nearest of all of them lies 15 kilometres away. It is Verona Vllafranca aiport. Then there is Brescia-Montichiari, about 30 kilometers away. Lastly, one can opt to fly into Malpensa airport or Linate Airport. These last 2 airports are in Milan city, which is about 100 kilometres away.
From the airports, you will board either via a train, bus or car to get to Lake Garda.
By Train
There is a train which operates from Verona to two towns on the southern part of Lake Garda. Desenzano and Peschiera del Garda towns. The ride takes about 20 minutes to Desenzano and about 15 minutes to Peschira del Garda. You can then start your escapades of this breathtaking region. Roughly, the trains operate on a 6o minutes interval in both towns.
There is another train from Verona to the northern end of the lake. This ride will lead you to Rovereto town. Be ready for the scenic adventure, which takes between 40 to 60 minutes.
By Bus
Interestingly, there are buses which operate directly from Verona airport to the various towns of Lake Garda. Then there are buses which operate from the train stations to the towns too. All these buses have clear cut schedules of operations for you to choose from.
There are people who enjoy viewing nature while traveling. Others just wish to go straight to their respective destinations. Where do you fall? The answer might help you make the right decision in reference to the buses.
By Water
There are ferries in Lake Garda, transporting both people and cars. They are available in two categories, the super fast and the regular speed ones.
As for the car ferry services, they are normally available between Torri del Benaco and Maderno. But in summer, they are also available between the towns of Malcesine and Limone.
The Best Time To Visit Lake Garda
Peak Season
The best time to visit Lake Garda is from June all the way to August. During this time, the region experiences very warm temperatures conducive for some outdoor fun. It's the peak season for tourism for this region.
Just like with other destinations, prices flare up. In essence, hotels, flights, bus and train tickets are quite costly. It is therefore wise to make advanced bookings so as not to get stranded.
The temperatures are at their best behavior towards the end of July. During the day, the temperature ranges are averagely between 22.4 and 29.1 degrees Celsius. As a result, July tends to be the busiest month of them all.
Fair Season
Closely twinning the peak season is the fair period. It runs from March up until May. The lake experience daily temperatures of approximately between 12 and 25.6 degrees Celsius. The rains talk sotto voce, visiting for around 4 to 5 days in a month. In return, even prices rise to the occasion, but stuff are fairly priced. The lake region starts to warm up for the upcoming busy season mentioned above.
Slow Season
Where prices are regarded, perhaps one should consider September and November. They happen to be the slowest months. There are price cuts in nearly everything.
The average temperatures during the day usually range between 9.2 and 25.4 degrees Celsius. A significant amount of rainfall is experienced. Roughly, there are between 3 and 6 days of rain per month. There is tiny winy snowing too.
Leaping into December all the way to February, the region is at its lowest. Daily temperatures usually range between 5.2 and 16.2 degrees Celsius. The area feels a good amount of raining and snowing. Resultantly, there is very minimal tourism during this time. This is because the area has little to offer, owing to the terrible weather.
Where To Stay In Lake Garda
There are various places of stay around this region. Each and everyone's budget and needs are well taken care of.
Your first option might probably be the hotels. There are several lush hotels in the towns of Lake Garda. Herein are some of the popular ones to consider.
Palace Hotel
Say hello to Palace Hotel, situated in Desenzano Del Garda. A highly prestigious hotel, which is near Porto Vecchio. It is also close to Monumento agli Aviatori del Reparto Alta Velocita. All the rooms are furnished with flat-screen TV sets, minibars, air conditioners, and free Wi-Fi. The hotel offers free parking for all its guests. It has a roof-top pool and roof-top concierge and terrace.
Grand Hotel Liberty
Just 0.2 kilometres from Riva Del Garda town center. In the hotel, guests will enjoy free parking slots and free Wi-Fi. They also enjoy access to the fitness center and swimming pool. All rooms are fitted with air conditioners.
Hotel Pai
This is one of the best hotels in Torri del Bernaco. It is located just 0.1 kilometres away from the beaches. The entire hotel is accessible for tourists with wheelchair. This hotel treats its guests to transport from the airport. Once on board, guests enjoy free parking, free Wi-Fi, and shuttle bus services. All rooms have air conditioners, minibars, and refrigerators.
Away from the hotels, there are extraordinary campsites in Lake Garda region. Very ideal for eco-tourists or if you feel like cuddling nature at a closer range. For your bucket list, add La Rocca Camping Village, and Camping Bergamini. Alternatively, peruse through Campeggio Del Garda, Weekend Glamping Resort, and Carping Garda.
Feel free and settle for the one which satisfies your tastes! Surely, your stay in Lake Garda will be an unforgettable one.
After visiting Lake Garda, don't miss the most dramatic lake in Italy, Lake Como.