10 Best Travel Routers for Frequent Travelers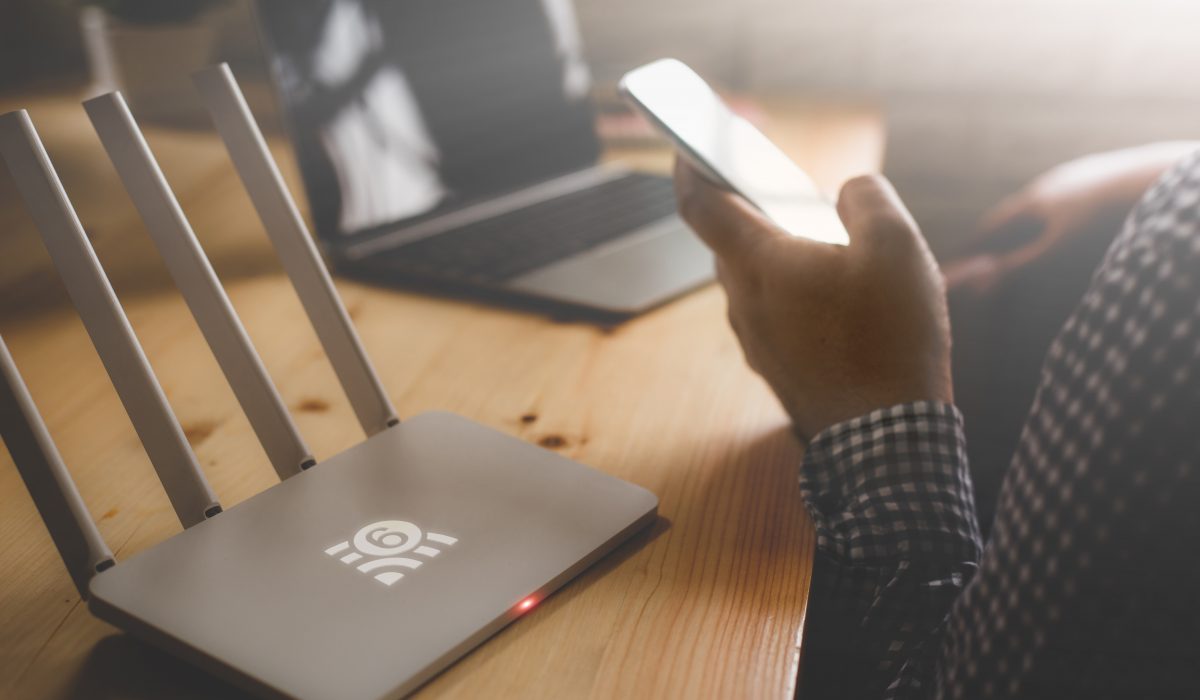 Frequent travelers know the importance of bringing a reliable travel router with them during a trip. As the name suggests, travel routers let you stay connected while on vacation or business trips. They work the same way as the internet router you have at home. The main difference is the fact that they are more lightweight and compact compared to a regular home router. There are even models that you can easily fit inside your weekender bag or even your pants' pockets!
How does a travel router work? It acts as an access point and connects your devices to the Internet, either by using an Ethernet cable or wireless signals from an already existing internet network. May this be the Wi-Fi in your hotel room, at the airport lounge, or even the 4G or 5G network of your phone. But, the best travel router does more than just allow for Wi-Fi on the go. Newer models are now equipped with Virtual Private Network (VPN) that protect your personal data when connecting to public networks. Additionally, you can find ones that double as a power bank or portable hard drive.
Here's the rundown of the top 10 best portable Wi-Fi routes for travel!
1. Best Overall: TP-Link TL-WR902AC AC750 Travel Router
The TP-Link TL-WR902AC is a versatile travel router. It boasts five different modes that cater to the type of connection you need. But, the two main modes that you'll most likely be using when on the go are Router and Hotspot Mode. When in Router Mode, you can create your very own private wireless network by plugging it into your hotel's Ethernet jack. Hotspot Mode, on the other hand, allows you to connect to any public Wireless Internet Service Provider (WISP) Access Point. Moreover, thanks to its dual-band capability, you get a better range and signal strength.
On top of that, this TP-Link travel router is incredibly easy to set up and use. You can switch between the different modes with just one press of a button. Another highlight of this dual-band router is its portable design that fits in the palm of your hand or the pocket of your travel purse. However, the TL-WR902AC doesn't have a built-in battery. You will need to connect it to a power source, such as an electrical outlet, power bank, or laptop via the micro-USB port. The USB port can also be used for file sharing or charging devices.
Pros:
Extremely portable

Three-in-one device

Dual-band router
Cons:
Get the TP-Link TL-WR902AC AC750 Travel Router on Amazon now.
2. Best for Remote Areas: Netgear Nighthawk M1
Traveling to far-flung areas? When traversing through the remote paths of the Appalachian Mountains with only a cellular connection to stay connected, you will need a reliable wireless router. The Netgear Nighthawk M1 is exactly that and more. As a premium travel router, it utilizes 4G Long Term Evolution (LTE) connections to provide maximum download speeds of up to one gigabit per second (Gbps). What's more, you get upload speeds of up to 150 megabits per second (Mbps). It's important to note, though, that it performs better with SIM cards from AT&T and T-Mobile than other carriers.
This travel router provides a steady connection to up to 20 devices at the same time, which you can track on its LCD screen. You can likewise monitor your data usage, signal strength, and battery life on the display. Besides being a portable Wi-Fi router, the Netgear Nighthawk M1 is also a power bank with a 5,040 milliampere-hour (mAH) rechargeable battery. You can use it to store files thanks to the SD card reader and USB port, as well. When you connect your device to the router's network, you can easily access and manage all of your files.
Pros:
LED screen for tracking data consumption

Connect up to 20 devices

Three-in-one device
Cons:
Pricey

Works best with specific networks only
Get the Netgear Nighthawk M1 on Amazon now.
3. Best for Overseas Travel: GlocalMe U3 Mobile Hotspot
Planning to visit the best places to travel without a passport for your next overseas adventure? Then the GlocalMe U3 Mobile Hotspot is a companion you will want with you. While most wireless hotspot-type devices rely on SIM cards to establish a connection, the GlocalMe U3 eliminates this by utilizing its own secure full frequency network. By doing so, you get a faster and more stable connection. It supports 4G LTE with maximum download speeds of 150 Mbps and upload speeds of 50 Mbps.
The best part? It can provide portable internet service in over 140 countries across the globe, so you don't have to worry about losing connection with your loved ones at home. It can also connect to 10 different devices simultaneously! And while you don't need a separate SIM card to connect to the internet, it does feature a SIM card slot that allows you to use your own if needed. However, the notable downside to this handheld router is its weight. It may boast a slim and compact design, but it is fairly heavy compared to other options in the market. This is because of its 3,000 mAh battery which powers the device for roughly 13 hours.
Pros:
Works in 140+ countries

Flexible data plans

No SIM card required
Cons:
Get the GlocalMe U3 Mobile Hotspot on Amazon now.
4. Best for Traveling in Europe: TP-LINK M7350
Planning a holiday to the best Southern Europe destinations? You may want to bring the TP-Link M7350 with you. This portable Wi-Fi hotspot provides users with great connectivity using 4G LTE networks while traveling in European cities. With download speeds of up to 150 Mbps and upload speeds of up to 50 Mbps, you won't have trouble streaming videos, downloading files, and uploading all your vacation photos online with this in your arsenal. Share the connection with up to 10 devices. It features an LCD screen which is a major bonus since you can see all information such as data usage, battery life, signal strength, and connected devices.
You can also manage and set limits to the data usage and connections using the dedicated smartphone companion app. It has a rechargeable battery with a 2,000 mAh capacity. This should keep you going for around eight hours, depending on usage. It isn't the longest battery life out there, but it should be enough for a quick day trip. Furthermore, this mobile router features a micro SD card slot, so you can easily share files with other devices and users connected to the same network.
Pros:
Useful LCD screen

Supports up to 10 devices

Smartphone companion app
Cons:
Lackluster battery life

Works only in European countries
Get the TP-LINK M7350 on Amazon now.
5. Best for Hotels: D-Link Wi-Fi AC750 DAP-1520
High-speed internet is among the top hotel amenities to look out for when booking your accommodation. If you're on the hunt for the best travel router for hotels, look no further than the D-Link Wi-Fi AC750. This travel router for hotel Wi-Fi connections acts as a range extender, boosting the signal of your room's already existing wireless network. As such, you don't have to worry about any dead zones.
It can support Wireless AC speeds up to 750 Mbps. And due to its dual-band capabilities, you can connect more devices to it without sacrificing speed. Furthermore, this wireless Wi-Fi router is incredibly simple to set up. All you need to do is plug the D-Link travel router into a power outlet, establish a connection to your hotel's Wi-Fi, and then you're good to go. Note that it has no ports for either Ethernet or USB cables, which limits connection to wireless signals only. But for the affordable price, we're willing to overlook this slight hitch.
Pros:
Budget-friendly

Dual-band capabilities
Cons:
No Ethernet or

USB port

Bulky design
Get the D-Link Wi-Fi AC750 DAP-1520 on Amazon now.
6. Best Mobile Hotspot: Verizon Orbic Speed Mobile Hotspot
The Verizon Orbic Speed is a small but powerful mobile hotspot. Boasting dual-band 802.11 AC technology and 4G LTE networks, you get a fast, reliable connection with a wider range. It can handle up to 10 different devices simultaneously. It's also equipped with a 3,000 mAh removable battery that lasts up to 12 hours of continuous use. You can check everything from its battery life, data consumption, and signal strength with just a glance thanks to its easy-to-read LCD screen.
The most notable downside to the Verizon travel router, however, is that you will be limited to Verizon data plans. Another drawback is its lack of ports for Ethernet cables, antennae, flash, or hard drives.
Pros:
Easy-to-read LCD screen

Dual-band technology

Supports up to 10 devices
Cons:
Only works with Verizon SIM cards

No external ports
Get the Verizon Orbic Speed Mobile Hotspot on Amazon now.
7. Best Budget: GL.iNet GL-MT300N-V2
Finding the best travel router doesn't have to cost you an arm and a leg. Valued at less than $30, the GL-MT300N-V2 is an affordable portable router from GL.iNet. Equipped with a powerful chipset, it has a wireless data transfer speed of 300 Mbps. Meanwhile, you get 100 Mbps when you connect your device using the USB or Ethernet port.
It has both a built-in firewall and open-source VPN capabilities to ensure your online security. However, configuring the VPN client of this router can be difficult for novice users. This travel router also doesn't have a built-in battery, which is a bit inconvenient. You will need to connect it to a power source, like a laptop or power bank, for it to function.
Pros:
VPN capabilities

Affordable price tag
Cons:
No built-in battery

Hard to set up
Get the GL.iNet GL-MT300N-V2 on Amazon now.
8. Best Security: GL.iNet GL-AR750S-Ext
The GL.iNet GL-AR750S-Ext is a travel router that not only amplifies public internet connections but also has its own VPN server that actively protects your personal data from falling into the wrong hands. Featuring multiple open sources and programmable VPN protocols, it protects all of your data with ease when browsing the net.
In addition, it comes with a built-in firewall, which ensures an even more secure internet connection when in public spaces like hotel lobbies, airports, coffee shops, etc. It has three-gigabit ports, so you can connect up to three different wired devices. On top of that, you can also connect to a network wirelessly, allowing for more flexibility.

Admittedly, though, it's not the easiest thing to set up. You will need to configure and tweak it to achieve optimal performance. This VPN router also doubles as a storage device because of its built-in MicroSD card reader. Access and manage files when your laptop or other smart devices are connected to the same network.
Pros:
Built-in VPN server and firewall

Can be used wired or wirelessly

MicroSD card slot for file storage
Cons:
Get the GL.iNet GL-AR750S-Ext on Amazon now.
9. Best Wireless Access Point: GL.iNet GL-AR300M16-Ext
The GL.iNet GL-AR300M16-Ext is another unassuming travel router that's rich in features. It can be used as Wireless Access Point (WAP), a Wi-FI booster, or as an independent router when connected to a mobile hotspot. It even features two detachable external Wi-Fi antennae that help improve the signal of your device's connection even while hiking through remote areas like the mountains in New Zealand. However, it runs on a single 2.4 gigahertz (GHz) band frequency, so it may be noticeably slower than routers using double-band channels.
That said, it boasts advanced security protocols and encryption technology, including VPN capabilities. It comes pre-installed with both OpenVPN and WireGuard services, allowing you to connect to over 30 VPN service providers. All things considered, you get an extra layer of cybersecurity wherever you go.
Pros:
Multiple configuration options

Two detachable antennae

VPN capabilities
Cons:
Get the GL.iNet GL-MT300N-V2 on Amazon now.
10. Best Multi-Purpose: NewQ Filehub AC750
The NewQ Filehub AC750 is an all-in-one device you'll want with you when traveling. As a portable wireless Wi-Fi router, it has three network modes: Access Point (AP) Mode, Router Mode, and Bridge Mode. The NewQ Filehub AC750 is a dual-band router and can support internet speeds up to 1300 Mbps. However, expect slower internet speeds when it's in Bridge Mode since it cannot support 5 GHz frequencies.
On top of it being a travel router, you can also use it for wireless data transfer. It has an SD slot and a USB port for plugging in a storage device. Transfer and manage photos, videos, music, and other documents from them using your phone, tablet, laptop, or other devices when you connect them to the same network. This wireless travel router also works as a power bank, so you don't have to worry about your gadgets dying when out and about.
Pros:
Three-in-one device

Multiple connection modes
Cons:
Not all modes support 5 GHz channels
Get the NewQ Filehub AC750 on Amazon now.
What to Look For in the Best Travel Router
Wireless Frequencies
Most travel routers utilize either single or dual-band technology, which refers to the frequencies they support. A single-band router hosts a 2.4 GHz signal, while a dual-band router broadcasts both 2.4 GHz and 5 GHz signals. The main difference between the two frequencies boils down to speed and range. Wireless portable routes using 2.4 GHz frequencies have a larger range but slower speed, while 5 GHz travel routers are faster, but the coverage area is a bit more limited. A dual-band router can connect to the two bands at the same time, thus providing you with a more stable wireless internet connection. However, the catch is that dual-band travel routers tend to be pricier.
Keep these differences in mind when choosing a mini router to provide you with internet for travel. A single-band router is a great option for people on a budget whose primary concern is simply surfing the web and sending emails. Meanwhile, if you plan on gaming and streaming high-resolution videos while on vacation, invest in a double-band router.
Ports and Connectivity
Enhanced wireless connectivity is probably one of the main reasons you're buying a wireless Wi-Fi router. However, you should also consider physical ports when choosing the best travel router for you. While most smartphones and tablets support wireless connections, there are still devices that require a wired connection to a router. And even if your laptop or console does have Wi-Fi capabilities, the internet connection from a wired connection is generally faster, more stable, and more reliable.
If you have a device that needs to be connected via cables, also consider the number of ports you need in a router. Most portable Wi-Fi routers come with one or two Ethernet ports, but you can find others with even more. Additionally, a built-in USB port comes in handy for storing, sharing, and managing files and media over the same network.
Security And Privacy
Modern wireless Wi-Fi routers have some security protocols and encryption support to protect users from hackers and other cybercriminals. The bare minimum for most models includes basic firewall protection and a Wi-Fi Protected Access 2 (WPA2) protocol. A firewall scans all the data sent or received over your network, while WPA2 encrypts them. If you want additional protection from other prying eyes on the web, opt for a travel router with a built-in VPN server. Investing in a travel router with VPN support means you are adding an extra layer of protection when online.
Battery and Power
If you truly want Wi-Fi for traveling, we recommend investing in a travel router with a rechargeable battery. Unfortunately, some of even the best routers need to be plugged into an outlet. For the few models that do run on battery power, also consider their capacity. The higher the indicated milliampere-hour (mAh), the longer it will last.
Can't find a suitable model for you with a rechargeable battery? Look for one with at least a USB port that can be hooked up to a portable battery pack or laptop.
Frequently Asked Questions about Travel Routers
Is a Travel Router Worth It?
Absolutely! It's worth investing in a travel router, especially if you're constantly traveling and staying in different hotels or other vacation rentals. Whether you're on a business trip or a relaxing vacation, a travel router simplifies the process of connecting your gadgets to internet networks. In addition, they also allow for faster and more secure connections. Some models even function as power banks or storage drives.
Is a Travel Router a Hotspot?
Technically speaking, a traditional travel router is different from a hotspot. A travel router relies on an already existing network to provide an internet connection to your devices, while a mobile hotspot uses a cellular network to connect to the internet. But nowadays, you can find travel router models that also act as hotspots, giving you the option to get online either with wireless networks or mobile networks.
Can You Use a Travel Router Without an Internet Connection?
Generally, you cannot use a travel router without an existing network, may this be via a wireless connection or an Ethernet jack. There are a few models in the market that have SIM card slots, however, which gives you the ability to connect to the internet using cellular data.