Why Every Traveller Must Invest In a Weekender Bag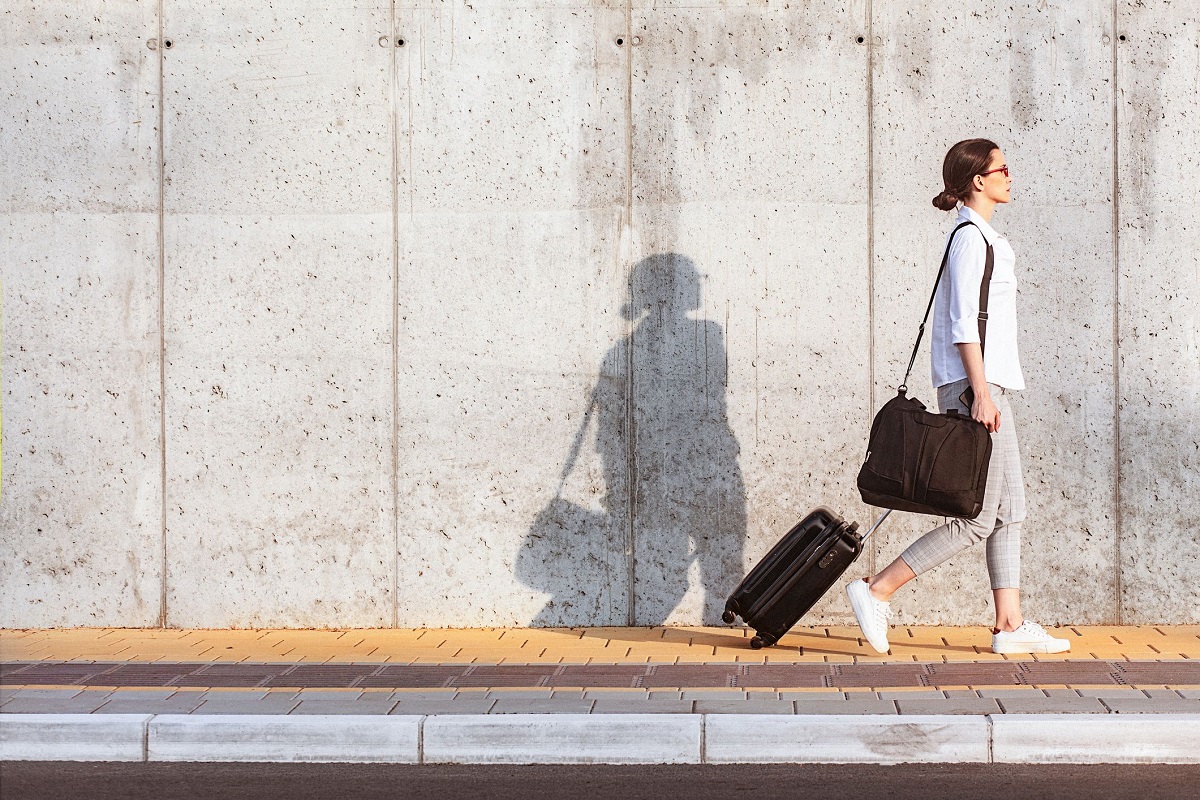 A weekender bag, also known as a weekend case, is exactly what the name suggests. It's a handy piece of luggage that's perfectly sized to fit all of your supplies for a weekend trip. So, if you are more of a weekender than a globetrotter, you must invest in a good weekender bag.
Weekenders love Weekender bags! Whether you are headed home for the holidays or you're off on a quick getaway this season, a weekender bag is a sure way to get wherever you're going in style. Moreover, a weekender bag is not only designed for travel, but you can also take it to the gym, to yoga studios, or on family outings – it's that versatile!
We know what you're wondering: what in the world is the difference between a weekender bag and, say, a duffle bag or overnight bag? One might argue that other bag types would make for excellent storage on a three-day trip. We'll admit that even a simple leather travel bag can hold more items, but as the old adage goes: bigger is not always better. A carry-on duffel bag may not always be airline-compliant so size definitely matters.
For the traveller looking to kick back and relax after a long work week, the last thing on anybody's mind is wrestling their carry-on into an overhead compartment. Plus, airline policies regarding carry-on items are pretty strict. Weekenders generally fit within the allowed carry-on dimensions of most airlines, making them the best carry on bag for women and men alike.
Why You Need a Weekender Bag
Let's talk specifics because most people may not even be aware of weekender bags. Weekender bags are designed with functionality mind. These bags come in all sorts of shapes and storage capacities. Larger weekender bags may be too large for a carry-on in aeroplanes, but if you're travelling by bus, an oversized weekender bag could be your best luggage option.
Pulling the zipper open, you'll be amazed at how spacious a weekender bag actually is. Smaller than a duffle bag but considerably larger than a backpack, you won't have to worry about cramming all of your travel supplies into a single compartment and risk soaking your clothes in shampoo and lotion. Not many duffle bags for men can say the same thing.
But weekender bags aren't just about functionality and convenience. A weekender can be stylish and beautiful. So, it's not unrealistic to expect your weekender bag to invite some well-deserved compliments from your friends.
But most important is the overall convenience of a weekender bag. Planning a weekend getaway can be pretty hectic, so you should do anything to make your journey as comfortable and stress-free as possible. A weekender bag with its spacious internal compartment and flashy exterior will do just that.
Top Weekender Bags according to Travel Editors
Just like a suitcase, backpack, or overnight bag, finding the right weekender bag requires doing a bit of research and understanding what it has to offer. Lucky for you, we've put in the time to compile a list of wonderful weekender bags to add to your arsenal of travel equipment.
Here are the 5 most popular and stylish weekender bags. Pick your Weekender Bag from the following list created by our travel expert.
1.
Vera Bradley Iconic Weekender Travel Bag
This Vera Bradley weekender bag is more than just pleasing to the eyes. The centralized, 29-litre compartment comes with five spacious mesh pockets to help organize toiletries, travel documents, and mobile gadgets. This weekender bag for women comes with two exterior zip pockets and a slip pocket, as well as a removable shoulder sling. The Vera Bradley weekender bag for women comes in 15 attractive colour patterns to suit any style.
2.
Canopy Verde Sole Society Cassidy Vegan Weekender
The 28-litre Vegan Weekender from Canopy Verde is a must-have for stylish travellers. This sexy Canopy Verde bag is a sturdy, eco-friendly vegan leather weekender bag that retains its shape even while empty. The two exterior slip pockets are ideal for storing mobile devices and plane tickets for quick-grab access. Available in three colours, this weekender bag is suitable for travel, fitness, and everyday use. For leather travel bag lovers, this is guilt-free leather weekender is your best option.
3.
MarsBro Water Resistant Sports and Travel Weekender
We haven't forgotten about the guys. This list consists of a few choice travel bags for men. First is the MarsBro water-resistant weekender bag for sports and travel. This perfectly constructed weekender bag for men is made of 100% anti-tear polyester with PVC coating for resistance to nature's elements.
This handy 29-litre weekender bag comes with an internal pocket to store valuables, an exterior zipped pocket for mobile devices and a side pocket for all of your after-sports grooming products. So if you're looking to get a weekender duffle bag for men on his birthday, he would be more than excited to receive this one.
4.
Canway Foldable Weekender Bag
The unisex Foldable Weekender Bag from Canway is stylish, durable, and has a storage capacity of up to 115 litres! An exterior pocket is designed to store larger items like shoes, and it has a ventilation slot to let them breathe freely.
This lightweight weekender bag for both men and women is covered in anti-weather polyester that can withstand bumps and friction while during travel. Though this may not be the best carry on bag for women and men, it's great for taking with you on the open road.
5.
Boarding Pass Voyager Men's Canvas Weekender Bag
Finally, we have another weekender bag for men: the Canvas Weekender Bag by Boarding Pass. From the company name, you can rest assured that this 40-litre weekender bag is size-appropriate for domestic flights.
The Voyager is one of the most basic weekender bags out there in terms of style, but with its water-resistant exterior, as well as 6- and 9-inch internal zip pockets, organizing your travel items is quick and easy. The heavy-duty leather handle and brass hardware will make sure that the bag won't come apart at the seams when filled to capacity.
How To Find the Right Weekender Bag For Your Travelling Style
The right weekender bag for your next overnight getaway is out there; you just need to know what sort of things to look out for when shopping. Take a look at our brief buying guide to get an idea of the most crucial features in a weekender bag.
Storage Capacity
The first consideration to make when shopping for a weekender bag is determining how large (or small) of a bag you need. Travelling by plane may require that you get a smaller bag that is well within the maximum carry-on dimensions. You generally won't have to worry about size when taking a bus to your vacation spot.
Larger bags allow you to store more items, but keep in mind that weekend trips don't require suitcase-esque storage room. As long as the bag fits all of your getaway necessities, you should be good to go. For your next trip, leave the duffle bags at home and get an adequately spacious weekender bag instead.
Reinforced Handle
The weight of a weekender bag – contents and all – depends on how much you're taking with you. However, whatever the case may be, it won't hurt to find a weekender bag that comes with a reinforced carry handle. This will allow the bag to carry more than 20 pounds of supplies without it coming apart at the seams.
Pockets
Pockets in a weekender bag can be found inside and out. Like other types of travel luggage, the more pockets, the more convenience. Small partitions in a bag can be great for holding onto small, delicate items or important documents like passports or IDs. Larger pockets are great if you'd like to store an extra pair of shoes or slippers.
Leather vs. Polyester
A good quality weekender bag should be made of durable leather or polyester that lasts for years. A leather weekender bag will draw glances from fellow travellers and hold its shape, whereas polyester will keep the contents dry as a bone. Whether you're going for looks or for practicality, you can bet there's a weekender bag that matches your requirement.
Final Remarks
For your next three-day trip out of town, you won't need to pack a ton in a suitcase or carry on duffel bag. Instead, a weekender bag can be the ideal storage vessel for taking the most crucial travel items with you.
Weekender bags are available in a wide range of colours and sizes for both men and women. Bigger than an overnight bag but tinier than a suitcase, weekender bags are the perfect travel bags for every traveller.