5 Cool Waterproof Surf Watches You Need To Know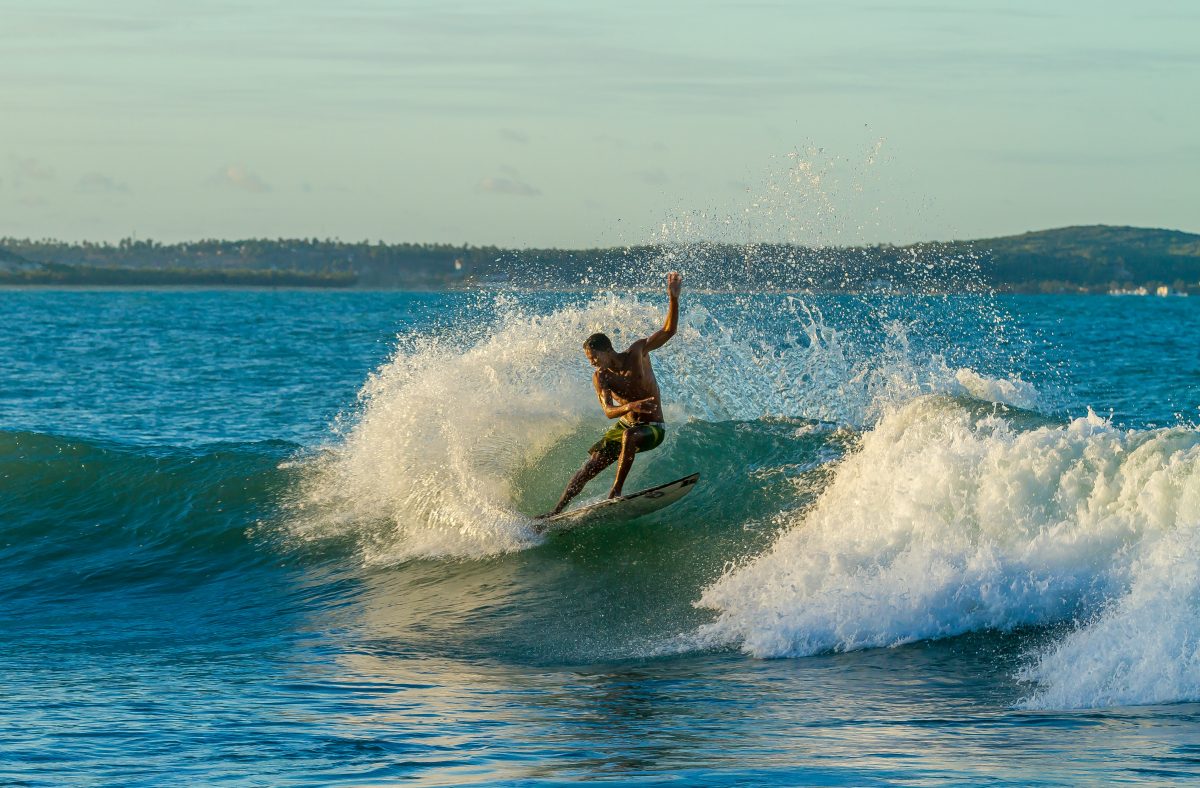 From forecasting the tides to measuring wave height, wind and swell direction, waterproof watches have become an essential tool for wave riders seeking out the next best surf break.
If you want to make sure to catch awesome waves while beach surfing no matter where you are in the world, these high-tech waterproof watches have got you covered. With their various features providing you with real-time information, you won't even need to check Google to know which beach to hit up next.
Similarly, with the advances of technology and extensive study of the world's tidal movements, the best digital watches can help you with so many things. It can help you keep track of wave height, wind speed, air-water temperatures, moon phases, and even track your surf session stats.
Choosing your perfect surf watch depends on how much you want to spend, and which features matter the most to you. Good cheap watches aren't that hard to find these days. Do you prefer to take your pick from durable watches with the basic key features or would you rather invest a bit of money into one of the best sport watches out there?
What's more, some of the best digital watches (especially newer models) come with WiFi and GPS technologies, so you can keep an eye on the wave and the ocean conditions worldwide.
Let's check out 5 of the coolest waterproof watches, durable watches and sports watches for men and women in the market right now!
Top Sports Watches For Surfers And Waveriders
Topping the list is Apple's Watch Series 4, one of the best waterproof watches for Apple and iPhone fanatics. This multisport watch is water-resistant to 50 meters and sets the bar ridiculously high when it comes to its features.
Install a variety of surfing apps such as Sessions, Dawn Patrol, and Surface Surf Forecast & Waves to get up-to-date forecasts, track your waves and monitor your health data. If you want detailed information about your sessions with heart rate, waves caught, distance surfed and paddles, this is the watch for you.
The Apple Watch also works together with your apps to track surf stats in evaluating your progress. This makes it the perfect training companion you could ever ask for.
When it comes to the best sports watches for men and women, the Apple Watch Series 4 is the way to go.
Our rating for this watch is 5/5.
Apple Watch Series 4 is available on Amazon for $379.00.
With its detailed surf tracker and collection of tidal information in over 1400 surf locations across the world, the Rip Curl Search GPS 2 is a classic surf watch for wave riders.
The features of this watch let you track your wave count, top speed and distance surfed. You can also view these stats on the mobile app which you can connect to. This super cool surf watch also keeps you up to date with sunrise and sunset times. Moreover, it also keeps you updated with the moon phases.
The best thing about this watch is that once it gathers all your stats from your surf session, it plots the data onto a map, making it fun and easy to check out where you caught each wave and how far you paddled to catch it.
As well as real-time surf conditions, this multisport watch is also great for other sporting activities making it one of the top waterproof watches available.
Our rating for this is 5/5.
Rip Curl Search GPS 2 is available on Amazon for $299.45.
Featuring wireless Bluetooth technology, the Nixon Ultratide is one of the best sport watches when it comes to beach surfing and searching out all you need to know about current conditions.
With tide- wave heights, wind & swell direction, air-water temperatures and sky conditions in real-time, this is one of the most practical waterproof watches you could ever get your hands on.
Likewise, the setup and sync are quick and easy, simply download the iOS app and turn on your watch's Bluetooth. Then set up your pre-sets and you're good to go!
With the Nixon Ultratide, finding the closest swell has never been easier. If you're planning to surf for the next day, forget about checking the internet. Your watch has all the info about tomorrow's conditions right there on your wrist.
Our rating for this watch is 4/5.
Nixon Ultratide is available on Amazon for $149.95.
4.
Vestal Brig Tide & Train
Meet Vestal Brig, the specially designed heavy-duty surf watch with a water resistance of up to 100 meters. Track the tides for 200 of the best beach surfing spots across the globe, including current tide height. And by the way, you can see all of this data on a visual tide chart to get an overview of surf conditions.
The distinguishing feature of Vestal Brig Tide & Train is its training mode, with a "suffer and recover" interval timer. This timer beeps to signal telling when you should be training and resting. Using this, you can practice your heats and time your workouts like a pro.
You can also choose from a wide range of colors – sixteen to be precise – making it one of the most stylish sports watches for men and women.
We rate this watch 4/5.
Vestal Brig Tide & Train is available on Amazon for $97.84.
5.
Casio G-Shock Frogman GWF-1000-1
Made to be durable and shock-resistant, Casio's G-Shock surf watch is one of the most robust waterproof watches out there. Water-resistant to a whopping 200 meters, this watch is great for functionality and basic features and runs on solar power.
With its displays of tide data and moon phases, this watch may be the best choice. Especially, if you're looking for something that gets straight to the point and lasts a long time.
One of the most durable watches out there and undoubtedly one of the best sport watches, this surf watch is made of stainless steel. It also features a black resin strap, making it great for diving, snorkeling, and other water sports.
We rate this watch 3.5/5.
Casio G-Shock Frogman GWF-1000-1 is available on Amazon for $464.27.
Which of these waterproof watches do you prefer?
You've seen our pick of the greatest waterproof watches available, but which one is your favorite?
Are you looking for the best sport watches? Do you want your watch to serve as your training companion and monitor all your surf stats for you?
However, waterproof watches are a must-have in every surfer's gear. And this list of the best digital watches is just a glimpse into the world of surf watches out there. Likewise, when it comes to top sports watches for men and women, the choice is wide and varied.
Whichever model you choose, have an awesome surf! For those of you who scuba dive, you might be interested in getting yourself a water-proof camera. Here are some of our top picks.