Best Things To Do In Brussels, Belgium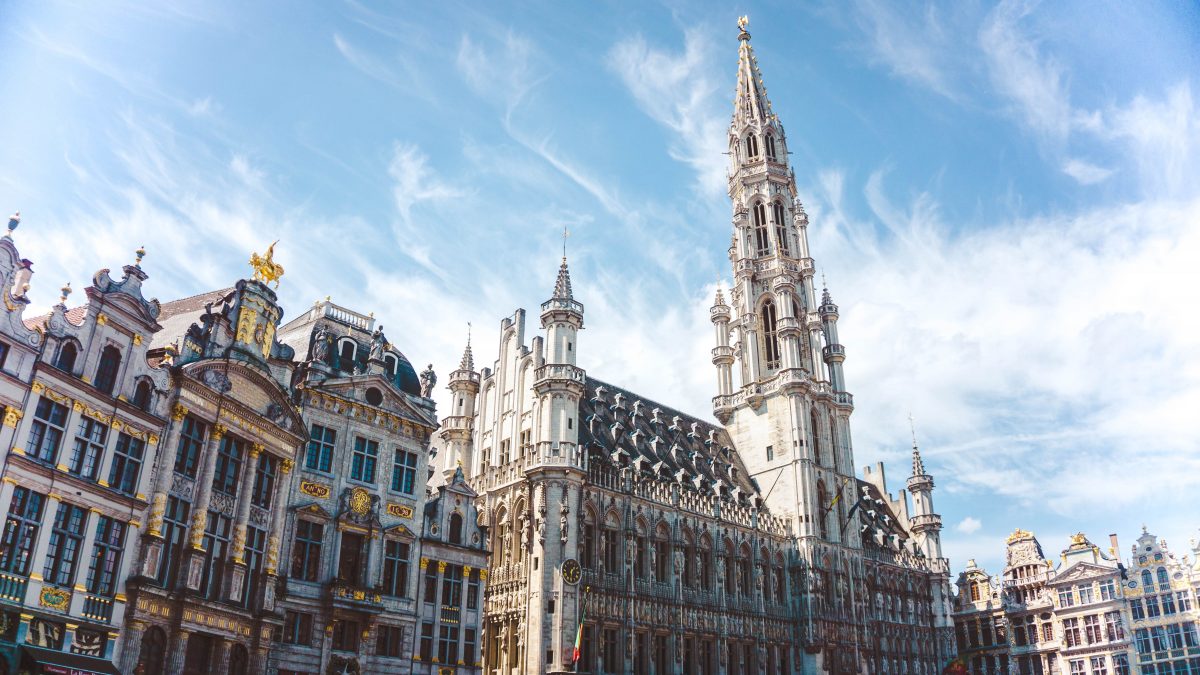 Getting Oriented: Where Is Brussels?
Brussels is a city located in Belgium. Brussels wears three impressive hats, as the capital of Flanders, Belgium and Europe. It started as a fortress, grew into a market square and then blossomed further into the economic, political and social center of the Flemish capital.
Combination of the Best
It may be known as the hub of political decision making but there are a lot more things to do in Brussels Belgium. Dig deeper and you'll find it rich in history, home to some of the world's favorite comics, a landscape of cultural and historical attractions, thriving nightlife with art and music venues. If you're tired of the usual medieval squares, then there's always beer and fries to look forward to.
Things To Know When Visiting Brussels
Travel like a local by taking the subway and bus lines across the city. Get a day pass to explore the best places to visit and things to do in Brussels this weekend. For long stayers, a ten-trip pass is most applicable if you have many things to do in Brussels with family and can be used for more than one person. Brussels Charleroi Airport is the closest airport to Brussels, Belgium. Traveling from Brussels city to the airport takes about 50 minutes by shuttle bus or car.
Best Areas To Stay In Brussels, Belgium
If you plan on traveling by train, staying near the Brussels train stations and close to the main square, market and restaurants in Brussels Belgium are most recommended. Saint Gery, Sablon (an area known for its stunning Gothic architecture), Les Marolles (best place to stay in Brussels to experience the city like a local), Ixelles (a cultural center that houses exclusive boutiques & museums).
In search of a detailed itinerary or wondering what to do in Brussels, Belgium, then look no further, we've got you sorted with our list of the best things to do in Brussels, Belgium.
Explore Belgium Comic Book Museum
Comic, Comics on the wall, which one of you is the fairest of them all, is precisely what you will be telling yourself as you walk through the Brussels Comic Book Museum (also known as the Belgian Comic Strip Center). Belgium is the land of TinTin and if you idealize the comic, this is one place you ought to have on your top things to do in Brussels and things to buy in Brussels list.
Tin Tin & Snowy
Apart from Tintin and his companions Snowy and Captain Haddock, there are other cartoon museums as well. Embark on an enchanted comic book trail (also known as the Belgian comic strip walk) and get acquainted with popular comic strips and cartoon art like Lucky Luke, the Smurfs, Asterix, Spirou and a lot more. The Comic Museum also features exhibitions on TinTin's creator Herge and Ninth Art amongst others. The Belgian Comic Strip Center events explain the evolution of comic strips.
Don't miss the model of TinTin's Destination Moon and a section with realistic 3D Smurf village. Brussels Comic Museum price per person is €7, for children under 12 it is €3 and for students is €6.
Appreciate Art Nouveau Heritage At Brussels, Belgium
This is one city that flaunts its love for illustrators, artists and architecture. So, when you visit Belgium, spend time just admiring the art decor at Brussels' streets that are made up of the most beautiful Art Nouveau houses.
Art Nouveau Legacy
Just by looking at the trademark curves and flourishes in wood, metal and stained glass, with ornate mosaics above every other doorway, you can easily distinguish the beautiful architecture from an ordinary one. Painting Brussels with an Art Nouveau legacy are the beautiful buildings of Henry Van de Velde and Victor Horta which should be on your top places to visit in Brussels and the top things to see in Brussels list.
What Is Art Nouveau?
Art Nouveau is a form of ornamental style art which was most popular between 1890-1910 throughout Europe and the United States. Get a map from the tourist office and explore self-guided walking tours just for the weekend. If you want to know more about Art Nouveau architecture, attend the Brussels art nouveau festival 2019.
Explore The Grand Palace in Brussels
Meet this gorgeous cobblestoned square surrounded by opulent guildhalls, ornate buildings and the Brussels Town Hall. It is the heart of a thriving market place, aesthetic wealth and leisure cafes. The best things to do near Grand Palace include visiting the maze of markets which are Butter Street, Butcher Street, Herb Market and Chinese Market.
Grand Palace Brussels
Experience the Grand Palace Brussels events that consist of mostly festive and cultural events like Ommegang (i.e type of pageant), and exhibitions like the flower carpet. When you visit the Grand Palace Brussels at night, stop by for a Belgian beer at Grand Palace Brussels restaurants, La Brouette. The Grand Palace opening hours are between 9:00 AM to 8:00 PM, Tuesday to Sunday.
Take A Walk Amidts Atoms
Here's Your Chance To Take The Surreal Atomium Walk At Brussels Belgium. If you are in search of the best places to visit in Brussels for something unlike any other ordinary tourist landmark, then a visit to the Atomium Brussels will fulfill your appetite. A quirky tower designed in the form of iron crystals magnified 165 billion times greets you on your way in.
Belgium's Top Landmark
The Atomium is one among Belgium's famous landmarks. Located at the Heysel Plateau, the Atomium serves as a museum. Check out paranormal views from the Atomium Tower or walk through the spheres and tubes and discover the Atomium exhibitions on ranging subjects at the spherical rooms.
Surreal art by Rene Magritte is a must see. Grab a bite at the Atomium restaurant, perched 100m above the ground in the city's most impressive monument is worth a visit and an extraordinary experience.
The Mini-Europe
Another Brussels attraction around the area is the Mini-Europe which is a miniature park in Bruparck at the foot of Atomium. Mini-Europe features myriad models of European cities and monuments. There are special events including the Spirit of Europe festival that is held at Mini-Europe.
Have A Musical Day At The Musical Instrument Museum
There's a lot more to this city than just chocolates and comics, Brussels also happens to have a musical side to it. Celebrate and appreciate Brussels musical history at the Musical Instrument Museum. Featuring over 6,000 unique music makers, the Musical Instrument Museum opening hours are 9:30 AM to 5:00 PM from Tuesday to Friday and 10:00 AM to 5:00 PM on weekends.
The Sound of Music
Musical Instrument Museum is located near the Palais du Coudenberg and the Mont des Arts in the Royal Quarter of Brussels. So, if you happen to be near these places a visit to the Musical Instrument Museum is recommended and the best thing to do in Brussels with kids.
See A Museum Within A Private Brussels Estate
Here's Your Chance, Spend A Day Admiring Art Deco At The Museum of David And Alice Van Buuren:
Ever been to an estate transformed into a museum with the works of famous artists like Van Gogh? Spend your weekend in Brussels and visit the Museum of David and Alice Van Buuren. The Van Buuren Museum is open from 2:00 PM to 5:30 PM every day except Tuesdays.
Beautiful Architecture
Apart from Brussels architecture, a beautifully-curated sculpture and flower garden surrounds the estate. There are self-guided tours of the mansion, garden, and bookstore. Other Brussels attractions include visiting the Art Decor at Villa Empain. As Villa Empain is home for culture and arts, the top things to do in Brussels when you are here include attending workshops, discussions and panels on modern and classical art.
Visit The Church In Brussels, Belgium
Some of Brussels points of interest include the Church of Our Blessed Lady of the Sablon ( also known as the Notre Dame Du Sablon). Intricate Gothic architecture makes it the most beautiful buildings in the city. This late Gothic church is located in Sablon, the upper town of Brussels. Church of Our Blessed Lady of the Sablon is open from 9:00 AM to 6:30 AM every day.
Go To Royal Gallery of Saint Hubert At Brussels, Belgium
Go on a shopping spree at the first indoor shopping arcade in Brussels, Galeries Royales Saint-Hubert (also known as Royales Saint-Hubert). The top things to do in Brussels when you visit Royales Saint-Hubert other than shopping include watching a street play at popular theatres, dining at local cafes and exploring unique boutiques at the King's Gallery, the Queen's Gallery, and the Gallery of the Princes. This magnificent architectural marvel is among the top world heritage sites under UNESCO and is open 24/7.
See The Royal Palace of Brussels Belgium
Your things to do in Brussels this weekend should be to visit the Palais Royal Brussels Belgium. While the royal family of Belgium mostly lives at Laeken, the Royal Palace in Brussels remains their official residence. The grand architecture is most notable in the rooms that are filled with beautiful mosaic work and the ceiling is covered in the wings of beetles.
Royal Palace Brussels
The facade of the Royal Palace is 50 per cent larger than the Buckingham Palace in London. The palace is open for tourists in the summer months. The opening hours are10:30 AM to 5:00 PM from Tuesday until Sunday. Purchase the Hop-on Hop-off Royal Palace of Brussels tour tickets and revel in the splendid architecture.
Try Belgium's Finest Chocolate

Start Your Belgium Chocolate Journey At The Brussels Chocolate Walking Tour Today!
In Brussels, what are the best things to do? Visit the Grand Palace, Atomium, Town Hall, and of course a Belgium Chocolate indulgence. Brussels is the nirvana for most chocoholics.
When you ask a chocoholic for the best things to do in Brussels. The activities suggested generally begin with a chocolate walking tour. Spread out your indulgence throughout the course of the day by exploring high-end chocolate shops.
Worth The Price
If you are visiting the chocolate shops on your own, the starting price is 39€ and some costs close to 75€. During the Brussels chocolate walking tour, you will cover 2.4km (1.5miles). If you are wondering where to buy chocolate then check out the popular Belgian chocolate brands: Neuhaus (near the Grand Palace), Mary Chocolatier, Godiva, Maison Dandoy, Pierre Marcolini and Elisabeth Chocolatier.
Go On A Beer Tasting Tour
How well do you know your beers? Do you know your Goudenband from Saison Dupont, Lambic from your Dubbel, your Tripel from your Trappist, your Gueuze from your Elbow? If not, take the Beer Tasting Tour, its the best way to experience Belgium's renowned beer.
Led by professional guides, the tour takes you on a beer journey through Belgium's finest contributions to the world. Taste several kinds of cheese and various flavors of local beer. If you are a serious beer aficionado then head down to these best bars in Brussels – Monk, Café Mort Subite, Bier Circus, Poechenellekelder, Daringman and Delirium Café amongst others.
Visit Bois de la Cambre In Brussels, Belgium
Brussels is not entirely covered by industries. Located in the northern edge of the huge Forêt de Soignes, it's actually one of the greenest cities in Europe. Explore a nature trail to Bois de la Cambre this weekend.
A Green Oasis Trail
The Green Oasis trail will give you a glimpse of Art Nouveau buildings, churches and splashing fountains of Etangs de'Ixelles. Take a walk around the forest and picnic by the ponds. The Bois De La Cambre parking is located between Franklin Roosevelt Avenue and Louis Avenue.
Enjoy your trip to Brussels, don't forget to tell us all about it!