15 Best Things To Do In Berlin, Germany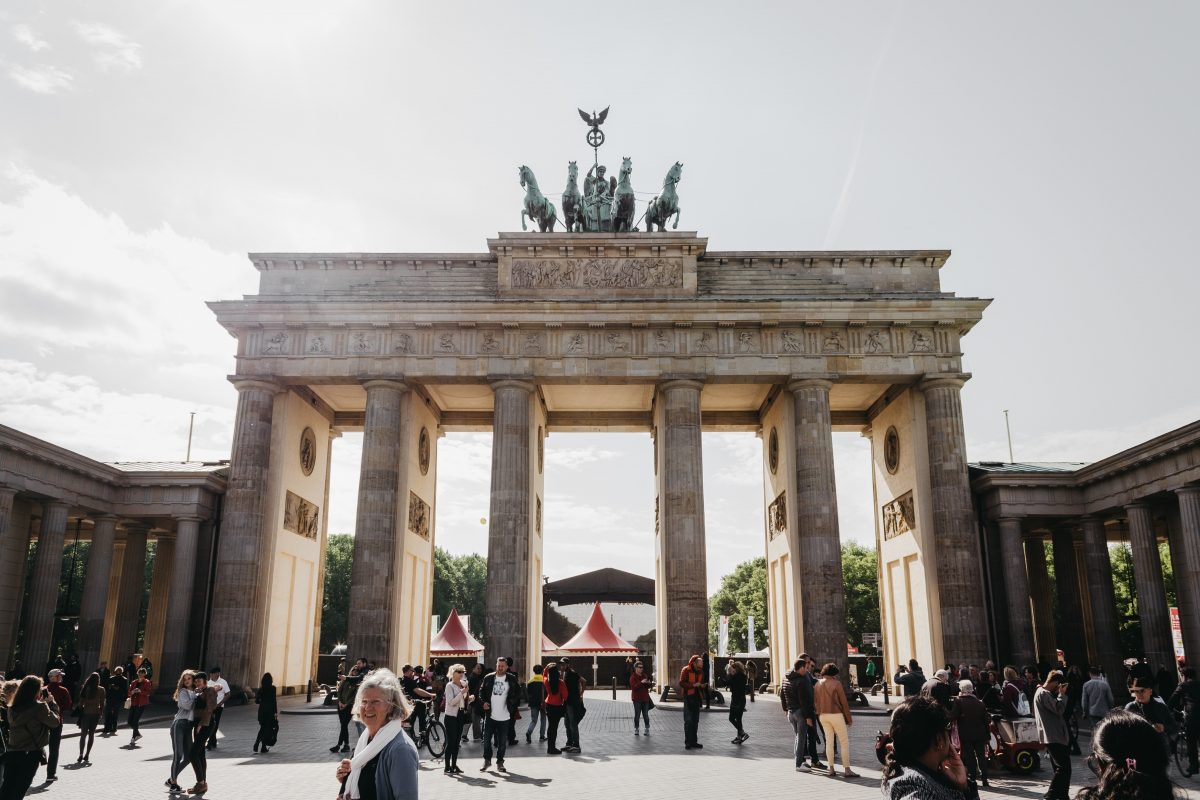 For such a historical and interesting city, you probably won't run out of exciting things to do in Berlin. The capital of Germany is buzzing with history, remarkable sights, fun nightlife, and some world-famous beers. They say a Europe trip is incomplete without visiting Berlin. To help you make your bucket list, here are 15 of the best things to do in Berlin, Germany.
Where Is Berlin?
Berlin, Germany is found in the Northern European Lowlands. It sits within the state of Brandenburg and along the Spree River in eastern Germany. If you're visiting Berlin, there are two airports to choose from — Tegel and Schoenefeld. Tegel is the main international Berlin Germany airport. However, Schoenefeld has the best low-cost offers. Tegel is also much closer to the city.
Aside from being the capital, Berlin is the biggest among the Germany cities. In fact, when it comes to the number of people, the 2019 Berlin population is estimated at 3.756544 million. In the European Union, Berlin also ranks the 7th most populous urban region.
Best Time To Visit Berlin, Germany
Make the most out of your trip by making sure you visit Berlin during its best season. Berlin, Germany weather is at its best from May to September. During this time, the weather is warm and pleasant. This should allow you to indulge in and enjoy many outdoor activities. Transportation in Berlin is quite comprehensive. It can take you around and over to other cities, such as Hamburg and Frankfurt.
Now, let's start ticking off your things to do in Berlin list one at a time!
1.
Visit The Reichstag Building
The Reichstag building is among the most historical buildings in Berlin, Germany. It is also among the most popular main attractions in the city.
The building holds a big significance to Berlin. For one, it's home to the German Government. Secondly, it sits one of the grandest domes in the world. In fact, the dome has become one of the most impressive parts of Berlin's cityscape. Visiting the Reichstag building is one of the best things to do in Berlin.
Inside the building are spiral ramps in a double helix that lead up to a viewing platform. Here, you can enjoy a magnificent panoramic view of the city.
The parliamentary building has become a landmark in Berlin, Germany and a symbol of unity. Each year, this site attracts about a million visitors.

Reichstag building is open to the public. It's best to book your tickets in advance to avoid long queues. For some of the best Berlin tours including the Reichstag, book here.
2.
Experience The Glorious Berlin Cathedral
For culture and history buffs, a trip to the Berlin Cathedral should be on their to-do list. Sitting on Museum Island, Berlin Cathedral offers jaw-dropping architecture well worth anyone's time.
The Cathedral houses a magnificent dome that's one of the main landmarks in the capital of Germany. Also known as Berliner Dom, it is one of the historical spots in Berlin, Germany.
For a piece of history, the Cathedral was the Hohenzollern dynasty's court church. Today, it serves as the Cathedral church and High Parish to Protestants in Berlin, Germany. Inside the museum, you are treated to drawings and models showcasing the Cathedral's history. Meanwhile, to enjoy its marvelous exterior, climb the 270 steps leading to the dome's walkway. Here, you get to enjoy gorgeous panoramic views.
The magnificence of the Cathedral may overwhelm you, that's why there are guided tours every 20 minutes. The tour is included in your entrance fee. These Berlin tours provide you with interesting and relevant information about the Cathedral.
3.
Stroll Through The Brandenburg Gate
Brandenburg Gate is Berlin's most iconic landmark. Hundreds of tourists flock here to visit and take photos — and for good reason. Historically, Brandenburg Gate is an old city gate built between 1788 and 1791. Rebuilt around 250 years ago, this famous gate in Berlin, Germany still stands today. Brandenburg Gate served as a symbol of division between East and West Germany, becoming part of the Berlin Wall. Today, however, it is a national symbol of unity and peace.
During World War II, the Gate was damaged. The East and West Berlin governments restored it but had to stop when the Berlin Wall was erected. Standing 26 meters in height, Brandenburg Gate offers tourists a magnificent sight to marvel at. More importantly, the Gate shares an important part of German history.
Visiting the symbolic structure is truly one of the best things to do in Berlin, Germany.
4.
Immerse Yourself In Art At The East Side Gallery
If you're traveling alone to Berlin, Germany, there are many things to keep you busy. A trip to The East Side Gallery is one of the exciting things to do by yourself in Berlin. Found on Muehlenstrasse, the Gallery is accessible from both Ostbanhoff and Warschauer Strasse. The Gallery is a series of murals painted on a 1.3 kilometer part of the Berlin Wall.
The East Side Gallery is among the landmarks in the capital of Germany. The long stretch of wall features over 100 paintings by 118 artists from 21 countries. It's mostly frequented by artists and art lovers. Across the gallery is the Mercedes Benz Arena, the largest arena in Berlin.
After the fall of the Berlin Wall in 1989, the segments that remain became more than just a wall. They became a symbol of joy over the end of the German division and a symbol of peace. The East Side Gallery is considered one of the iconic places to visit in Berlin.
One of the best things to do in Berlin as a family is a visit to the Berlin Zoo. It's one of the biggest zoos and the most visited in Europe. A trip to Berlin Zoo assures you of an amazing time, especially for kids. It's one of the relaxing activities to do in the capital of Germany.
Berlin Zoo is the oldest zoological garden in Germany. It houses over 20,000 animals of different species. It is also home to threatened domestic animals and exotic creatures. Among the famous inhabitants include Molly the common seal, Ede the hippopotamus, and Ivo the gorilla.
Established in 1844, the 33-hectare zoo offers a blend of traditional and modern appeal. There are historic buildings such as the Antelope House and modern attractions such as the Panda Garden. What makes the Berlin Zoo extra special is how it helps protect and save endangered animals from extinction. The famous zoo in Berlin, Germany is involved in many international animal protection projects.
6.
Explore The Berlin Museum Island
What could be more exciting than five museums in one island? Add to that is the fact that's in the heart of Berlin. The Berlin Museum Island is an art and history lover's paradise. It's a UNESCO World Heritage Site, and no Berlin trip is complete without it.
The world-famous museum is nestled along the Spree River close to the city, making it very accessible. For a hassle-free trip to the museum, book your tickets well in advance. There are plenty of reputable Berlin tours to choose from.
Apart from the magnificent works of art, the Berlin Museum Island has cultural exhibits such as the Pergamon Altar and the Ishtar Gate.
The five museums on Museum Island are:
Pergamonmuseum (Pergamon Museum)

Alte Nationalgalerie (Old National Gallery)

Altes Museum (Old Museum)

Bode-Museum

Neues Museum (New Museum)
7.
Visit The Holocaust Memorial
Among the interesting things to do in Berlin is a visit to the Holocaust Memorial. If you're a solo traveler, consider this among the best things to do by yourself. Take time to remember and honor the murdered Jews of Europe. With the vast open space, the museum allows you to walk around freely.
Opened in 2005, the Memorial houses 2,711 concrete blocks, allowing visitors to walk in between. The Memorial is on a slight slope with uneven concrete blocks. This design gives the place a unique atmosphere. Aside from that, it gives visitors a different view wherever they stand.
A trip to the Holocaust Memorial is a different experience. It allows you to reflect and spend time to learn more about history. After all, Berlin is all about preserving artifacts and memories.
8.
Treat Yourself To A Currywurst
They say you won't truly know a country unless you try their food. If you're looking for Berlin's signature dishes, Currywurst is one of them. This famous snack is a serving of bite-sized fried pork sausage, seasoned with curry ketchup, and sprinkled with curry powder. This tasty German signature dish usually comes with French fries or a roll.
Currywurst is a favorite street snack among families and especially for solo travelers. The quest for the best street food is one of the fun things to do by yourself. Not only can you do it without boring anyone but these budget meals save you a lot of money.
Best spots to try Currywurst:
Curry 36: A legendary fast food, Curry 36 is perhaps the best place to try currywurst in Berlin, Germany.

Konnopke's Imbiss: It might be a small food stand, but Konnopke's Imbiss is an institution in the currywurst scene.

Witty's: This snack bar is one of the first takeaway shops that offer organic food, including delicious currywurst. Witty's allows you to indulge in guilty pleasures with less guilt.

Curry Mitte: For those who can't handle pork, Curry Mitte is the place to be. This meat joint also offers currywurst in beef. It's a different meat option but with the same quality taste.
9.
Explore Berlin By Biking Around
One of the best ways to enjoy and explore the capital of Germany is by cycling. It's one of the most enjoyable things to do in Berlin.
Cycling in Berlin is very common; in fact, in 2018, bicycle traffic in Berlin grew 9%. There is also a highly developed infrastructure for cycling in Berlin. In line with that, there are many bike rentals all over the city to choose from. Riding a bike is an excellent alternative to visit tourist attractions. Aside from that, it's one of the best ways to feel like a true Berliner.
Best spots to bike in Berlin:
Tempelhofer Park

Along the Berlin Wall

Along Landwehrkanal

Beelitz Heilstätten loop

Grunewald – Teufelssee – Grunewaldturm loop
10.
Feel Like Royalty At Charlottenburg Palace
Europe is home to many castles and palaces, and there's one in Berlin that's worth a visit. Feel like royalty inside the 300-year-old Charlottenburg Palace. Situated just outside the heart of the city, the palace is accessible by the metro in less than half an hour.
Constructed between 1695 and 1699, the Charlottenburg Palace boasts of magnificent baroque style. Despite its age, some ceilings, walls, and halls have preserved the original furniture and decoration. However, World War II did not spare the second floor and ruined it.
Aside from the elaborate decorations and style, the gardens are a sight to behold. The well-cared gardens are extensive with an impressive English romantic style. Strolling in the gardens of Charlottenburg is one of the most relaxing things to do in Berlin. Enjoy the view, smell the flowers or rest by the lake. The palace is a haven of peace for both Berliners and tourists.
A visit to any palace can be overwhelming and intimidating. That's why there's an audio guide throughout the visit. This should share with you important and interesting stories that happened in every room.
11.
Relax In The Botanical Garden Berlin
Another relaxing place to visit in Berlin, Germany is the Botanical Garden. Housing over 22,000 kinds of plants, you don't need to have a green thumb to enjoy this paradise.
The Botanical Garden in Berlin is among the most popular gardens in the world. Its vast and extensive collection of plants and flowers continues to attract millions of visitors from around the globe. From white water lilies, giant bamboo, cacti to orchids, they say the garden is a sea of flowers.
The 43 hectares of the garden has three sections. The first section houses plant formations from similar geographical regions, then the Arboretum that comprises woody plants and rose collection. The third section is botany with around 1,500 plant species. The Botanical Garden Berlin is a vast space of beauty for everyone to see.
Summer is an excellent time to visit the beautiful garden. This a great season to see most of the flowers in full bloom. However, visiting in winter is a great time, too. In winter, you can explore the seasonal trails and see the plants of Australia, East Asia, and Africa, among others.
12.
Get Your Caffeine Fix In Kreuzberg
For coffee lovers, there's a quest for the best cup every city has to offer. As far as specialty coffee is concerned, coffee lovers are spoiled for choice in Kreuzberg.
Kreuzberg is home to artsy restaurants, clubs, bars, art galleries, and of course, cafes. The neighborhood offers a very youthful and relaxed vibe, making it more appealing to both locals and tourists.
Berlin is passionate about third-wave coffee (specialty coffee). They believe that coffee is artisanal more than a commodity. For specialty coffees, Kreuzberg will never disappoint, even coffee devotees and connoisseurs. The neighborhood houses many beautiful buildings, which makes it a perfect spot to sip a cup of coffee.
Best cafes in Kreuzberg:
Five Elephant: This cafe prides itself on roasting only quality beans in small batches.

Bonanza Coffee: Famous for their "retro innovation," Bonanza Coffee combines old and new techniques in their process.

Café Luzia: This cafe offers great space to lounge, excellent coffee, and great music.

Chapter One: Coffee lovers will have a hard time picking from the vast options in Chapter One. This cafe also offers delicious treats.

Nest: A favorite among locals, Nest is a homey cafe with specialty coffee along with tasty brunch meals and international dishes.
13.
Shop At The Flea Markets
What's a trip to a new city without shopping? One of the best things to do in Berlin is to shop at the flea markets — and Berlin has a lot! Berliners have a penchant for flea markets where you can find all kinds of vintage things. From clothes, shoes, bags, jewelry to bikes and household items, Berlin flea markets are a shopping paradise.
The flea market at Mauerpark is one of the most popular among the other markets. It's a favorite Sunday spot among locals and tourists looking for second-hand vintage items. Aside from shopping, this flea market is home to karaoke sessions, cafes, and snack bars. A visit to Berlin's flea markets is a great way to spend a Sunday afternoon.
14.
Watch A Show At Konzerthaus Berlin
Catching a show in Konzerthaus is among the amazing things to do in Berlin. Nestled at the heart of Gendarmenmarkt square, Konzerthaus allows you to enjoy world-class ballet, opera, and theater shows.
Aside from that, the Konzerthaus is home to the famous Konzerthausorchester Berlin. The symphony orchestra has been gracing the halls of Konzerthaus for over 60 years.
15.
Enjoy The Nightlife In Berlin
After all the walking, touring, and looking around, give yourself a break by enjoying Berlin's nightlife. Berlin, Germany is home to some of the best clubs and beers you can find. This is something you don't want to miss if you love to party.
Berghain is one of the most famous and most exclusive clubs in Berlin. Having said that, it can be pretty hard to get into this club — but worth all your effort. Another excellent bar choice is Klunkerkranich. This bar not only offers a wide array of drinks but also an amazing city view.
It's More Than Just A Beer Capital
Berlin is one of the most iconic cities in Germany. Aside from sipping on its excellent beer, there are many other amazing things to do in Berlin. From its historical sights, art, and culture, to its delicious food and world-class shows, Berlin is a gem of a city. If you haven't been to Berlin, make sure to add this to your bucket-list destination. The capital of Germany has a lot to offer to travel buddies and even to solo travelers looking for adventure.