Top 15 Amazing All-Inclusive Resorts In Costa Rica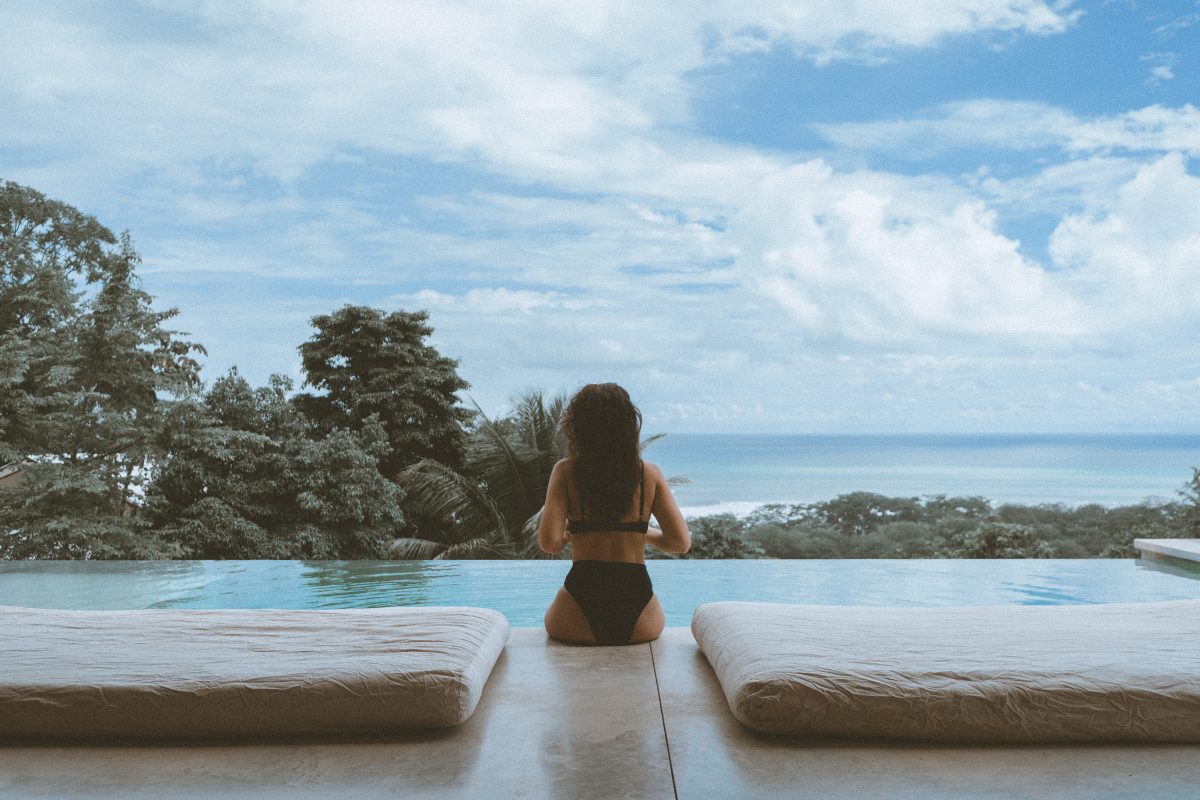 Have you ever dreamt of going on a stress-relieving holiday and still have the conveniences of urban life? Well, you're not alone.
In essence of a holiday, of course, you'll want the privilege and luxury to relax without worries. While it's true that trip planning can be a hassle but that's not the case for an all-inclusive vacay. So, to help you make a better choice from the extensive selection of all-inclusive resorts in Costa Rica, here are some of the highlights that deserves your attention. The upshot? We filtered the best to make the best bang of your bucks!
Top 15 All-Inclusive Resorts In Costa Rica
If you're a golfer, then you'll certainly want to check Barcelo Tambor Hotel. This all-inclusive hotel has its own golf course and grants all guests 18 holes of golf per night of stay. Those who do not golf also have something to look forward to in Barcelo Tambor. There are more than 20,000 square feet worth of pools, a waterfall, trampoline, a giant chessboard, an archery range, and a climbing wall. Every day is fun when you have this many options to choose from. With amenities that cater mostly to children, this hotel is totally family-friendly. You can invite all of your relatives for a stay in this all-inclusive resort.
The hotel's amenities are one thing, but its proximity to many noteworthy places is a whole other reason to book your stay in the hotel. Barcelo Tambor fronts the famous Tambor Beach, where you relax and soak in the sun. After a day at the beach, you can satisfy your cravings by visiting the restaurants within and around the hotel. Barcelo Tambor has excellent restaurants to choose from, such as Costa Coral Restaurant or Mar y Sol.
2.
Best Western Jaco Beach
Sometimes, staying at a hotel that is nothing like your usual surroundings can feel like a nice break from the outside world. The Best Western Jaco Beach excels in giving you that isolated feeling while keeping you in touch with a modern city's conveniences. Located on one of the most relaxing beaches in Costa Rica, this Costa Rican all-inclusive resort fronts Jaco Beach and is abundantly decorated with palm trees and ferns.
While the Best Western may feel like a tropical haven, it doesn't come short on a high-class resort's luxuries. It is a 4-star hotel, after all. The hotel houses 125 guest rooms, all with free WiFi access and cable TV. Each room also has a phone that allows guests to call international lines for free.
With its four outdoor pools, volleyball and tennis courts, groups of friends or families alike can all enjoy what Best Western has to offer. If you want an excursion outside of the resort, the hotel is also near Herradura Bay, Esterillos Beach, and Hermosa Beach, all offering various beach activities.
3.
Copa De Arbol Beach and Rainforest Resort
Copa De Arbol is the perfect Costa Rica all-inclusive resort for travelers who want to feel secluded. All-inclusive vacations are rarely private or isolated, so this one's a breath of fresh air for its exclusivity. Situated between Corcovado National Park and Drake Bay, Copa De Arbol can only be accessed through a boat ride. It only has 11 rooms available, so you're sure to get as much privacy as possible in a public resort.
Since you're living between the ocean and the jungle while in the resort, you will be in a perfect situation to be one with nature. If your goal during your trip is to relax, getting up close and personal with nature is the perfect way to be at peace. Take a walking tour in the rainforest, or board a boat to see nearby whales and other sea creatures up close.
Though quiet and secluded, every luxury is right at your fingertips in Copa de Arbol. The hotel has a beachfront restaurant where you can indulge in the finest local cuisines. Of course, being right by the beach, you can be sure to enjoy fresh seafood. A lot of their meals are also made with locally sourced ingredients, so you won't miss out on that signature Costa Rican taste.
4.
Costa Rica Westin Playa Conchal
If you're a golf enthusiast, you certainly would not want to miss out on Costa Rica Westin Playa Conchal. It's a golfing wonderland where you can have a championship golf course right at your disposal. The course is an 18-hole, par 71 course, with beautiful beachside views. They also have a driving range and putting green.
Costa Rica Westin Playa Conchal isn't only good for golf, though. It has top-grade amenities with marble baths and LCD TVs. They also have facilities for you to wind down and relax. Staying at Westin Playa Conchal guarantees access to their lagoon-style pool, swim-up bar, yoga classes, and day spa.
An all-inclusive package in this Costa Rican resort covers meals, select beverages, and non-motorized sports. The package also includes access to a kid's club, where your little ones can have fun. Looking for a lively nightlife experience? The hotel also mounts nightly shows for your late-night entertainment.
5.
Croc's Resort and Casino
There are many Costa Rican vacation packages available online, but not many have gambling options available right on-site. If you want to get your blood pumping with some high-stakes games during your vacation, check out Croc's Resort and Casino. This all-inclusive Costa Rican resort is a sure-fire way to get casino lovers excited.
Don't let the name fool you, though. The hotel experience in Croc's Resort and Casino not just all about gambling. The resort is also situated on Jaco Beach, where waves are perfect for surfing. If surfing is not your thing, you can also chill out at the hotel's spa or view the mountains and the seaside.
Hungry? Why don't you head over to the gourmet area that serves unlimited food, drinks, and alcohol? Croc's Resort and Casino has everything, from a poolside bar, to entertainment facilities, to an in-resort gym. Save for the casinos, the hotel is also family-friendly. Your kids will surely love the many activities in the resort.
6.
Drake Bay Getaway Resort
Many all-inclusive resorts in Costa Rica are right by the ocean, so you will surely not miss the beautiful view of the sea. However, not everyone wants a view of only the ocean. Sometimes, the most breathtaking views can come from above. Many people nowadays appreciate seeing not only the ocean, but also gardens and the mountains, from the comforts of their hotel bed.
Drake Bay Getaway Resort is the perfect all-inclusive Costa Rican resort to take away your stress, especially after a tiring week at work. Perfect for nature lovers, this resort rests on hills and features luxury cabins in an area of untouched nature. If you want the best experience, book the Heliconia cabin. It showcases views of Corcovado National Park and the Pacific Ocean. It is also so close to the shore that some guests even said they'd seen whales from this cabin's private deck.
When it comes to meals, you certainly won't miss out on authentic Costa Rican cuisine at the hotel's restaurant and cafe. The food this restaurant serves is not only classically Costa Rican, but they're also made with locally sourced ingredients. Spices, seafood, vegetables — you name it, they have it.
7.
Dreams Las Mareas Costa Rica
Las Mareas is quite literally a thing of dreams and is one of the best resorts in Costa Rica. It's a strong contender against many other beach resorts in the world, even the most luxurious beach resorts in Bali. With a fully stocked mini-bar and top-shelf liquor, this resort is certainly a dream come true for the luxurious traveler. Even the rooms are totally tricked out with the most pampering things you can think of, like a hot tub on your terrace inside your very room. Yes, you read that correctly. From your very terrace, you can enjoy a luxurious bath while viewing the ocean in Las Mareas' private beach.
Looking for an even more luxurious experience? Check out the resort's full-service spa or swim in their two magnificent pools. Not enough? How about some private salsa dancing lessons or cocktail mixing sessions? Dreams Resort Costa Rica is undoubtedly the all-inclusive Costa Rican resort of your dreams.
8.
Fiesta Resort Costa Rica
Costa Rica beach resorts aren't always as cheap and as extensive as Fiesta Resort Costa Rica. Even though staying in this hotel is more affordable, many of the activities you'll find in this all-inclusive resort are something like that of a luxury cruise.
It's 50 minutes away from San Jose, Puntarenas, one of the closest and most convenient resorts in Costa Rica. The resort sits atop a dark volcanic-sand beach which is a sight to see all on its own. Apart from swimming in this beautiful beach, try kayaking or paddleboarding. If you're up for even more strenuous activities, try out the resort's zip-lines and hiking trails.
All of these are great activities, but they're not all there is to this resort. There are so many things to do with the resort's four restaurants and seven bars, all accessible with the meal tickets provided upon check-in.
Feeling a bit guilty about skipping your diet? Don't worry. There's plenty of things to do to burn those calories. Try swimming in one of the resort's four swimming pools. You can also play some sports at the resort's tennis, soccer, and volleyball courts. Other activities in the resort include pool aerobics and cocktail mixing lessons. At night, things are alive and happening with Fiesta Resort's nightly shows. Karaoke is also a popular activity in the resort.
9.
Hotel Riu Palace Costa Rica
Hotel Riu is one of the best-value all-inclusive resorts in Costa Rica. One of the most amazing things about the place is how it feels so exclusive, even when the resort houses 538 guest rooms. Despite its size, loud and unruly spring breakers aren't allowed on the property, making Hotel Riu one of the best all-inclusive family resorts available on the island.
Hotel Riu gives you all the amenities that you could ever want in luxury accommodation. There are four pools, a swim-up bar, and a casino available right on-site. There are also fun and dynamic activities for everyone in the family. You can go on zip-lining excursions, tours to the nearby volcano, paddleboarding, scuba diving, snorkeling, sailing, and windsurfing. For the sports fanatics, tennis and volleyball courts are also available at the resort for your pleasure.
When it comes to food, you won't miss any of your cravings with the five restaurants on-site that serve Japanese, Italian, and fusion cuisines. There is even an ice cream shop and a coffee shop for when you're craving dessert!
There's more to nature than just beaches. Sometimes, the most calming part of nature is hearing the sound of nature in the form of tree frogs and birds singing you a lullaby as you fall asleep. That's exactly what you'll get when you book a room at one of the rainforest canopy rooms in La Paloma Lodge in Osa Peninsula.
In La Paloma Lodge, you'll get to have free access to their water activities gear like snorkels, boogie boards, and more, so you can enjoy the nearby Cocolito Beach. However, there are many things to do in Costa Rica aside from just having fun at resorts and beaches. La Paloma also includes guided tours of Corcovado National Park, which will occupy your whole day. You can also opt to tour Caño Island when you're done touring the national park.
Meals in La Paloma Lodge come in family-style sets, perfect for your all-inclusive family vacation packages.
11.
Margaritaville Beach Resort Playa Flamingo
Margaritaville Beach Resort is an all-inclusive resort in Costa Rica that includes everything you could need during a vacation. It's well-refined with many amenities that are fun and won't fail to entertain you during your stay. Check out their salsa lessons, Spanish classes, pool games, face painting activities, and traditional crafts sessions. They also have swim-up pool bars and on-site spas for a bit of extra pampering.
In addition to family-friendly activities, there are also all sorts of activities for the adventure-seeking traveler. Try out their meticulously planned volcano tours, whitewater rafting adventures, or zip-lining excursions.
If you're craving for a bit more of mother nature, mangroves and the Pacific Ocean are just around the corner. You can swim and relax at the beach to your heart's content without having to worry about going too far from the resort.
Occidental Tamarindo is the place to be if you're looking for a place to have your all-inclusive Costa Rican honeymoon vacation. Only 2 kilometers from Tamarindo city, Occidental Tamarindo is situated right at Langosta Beach.
For a romantic vacation, book a suite at one of their oceanview rooms, and you'll be sure to see the sunset during your stay. Deepen your relationship with heartfelt conversations at Occidental Tamarindo's two restaurants and bars. They serve local and international cuisines that are sure to spark a good conversation.
If you like to relax, you can stay at their resort spa. Feeling adventurous? Sign up for Occidental Tamarindo's excursions to Arenal Volcano and the Baldi Hot Springs. With its proximity to the city, you can even go and check the city out to enhance your experience in Costa Rica.
13.
Planet Hollywood Beach Resort
Planet Hollywood Beach Resort is an all-inclusive Costa Rican resort like no other. It engages you and encourages you to vacation like a star! From the fridge that's fully stocked with all your favorite snacks and drinks to their on-site spa, you'll have everything you need to wash your stress away.
Not only do they have convenient luxuries, but they also have set adventures in the Papagayo Gulf that you can avail. Planet Hollywood Beach Resort also grants you access to hike to a waterfall in the nearby rainforest. You can also try out a zip-line through a tropical forest, or sail on Coco Beach as you watch the beautiful colors of nature in the open sea. You might even be able to see a bit of wildlife here and there.
14.
Secrets Papagayo Costa Rica
If you're looking for a romantic getaway in an all-inclusive Costa Rican resort, then look no further. The name of the hotel itself says it all: serene, romantic, and a bit secret. Their suites include balconies with romantic views of the gardens and the Papagayo Gulf. It's a great choice for all kinds of couples, even if you're not on your honeymoon.
Secrets Papagayo is located in Guanacaste, 25 minutes away from Liberia airport. It's not too far, and it offers the best and most convenient services for guests. Their packages cover top-shelf beverages and non-alcoholic drinks. They also cover 24-hour room service, just in case you get a sandwich craving at night. They even have no-reservation dining, so you can just pop in whenever you feel hungry.
Secrets Papagayo also offers wine and rum tastings for an added luxurious feel. Once you're done tasting a bit of wine and rum, head over to one of their cooking classes to learn a few recipes. Add a bit of yoga and beach volleyball, and you've got the perfect luxury vacation.
If you're looking for an exclusive adults-only resort, then you've come to the right place. Villa Buena Onda is the perfect getaway for folks who want to get away from kids. It features only seven rooms. It is quite a remarkable thing that the resort has more staff than guests. The quality of the service is, therefore, exquisite.
Not only is it a semi-private resort, but it is also a very meticulously designed hotel. Rooms are decorated with fountains in private patios and balconies. You'll even have a view of the Papagayo Bay. If you want to relax a bit more, the beach is nearby. Alternatively, you can also opt to check out their yoga activities, cooking classes, or lounge by the pool.
Where Are The Best All-Inclusive Resorts In Costa Rica?
When booking all-inclusive vacation packages in Costa Rica, it's best to book one near the places you want to explore. Many all-inclusive resorts in Costa Rica are situated in the middle of nowhere. You will need to rent a car or arrange transportation to get to most of them. If you're looking for great accommodations, it's best to book in the most recommended areas. In particular, Guanacaste and Puntarenas are the main Costa Rican regions known for their all-inclusive beach resorts.
How Does Tipping Work At All-Inclusive Resorts In Costa Rica?
The tipping etiquette can be varied from country to country. That means, tipping in Spain might not be applicable in Costa Rica. Perhaps, the first thing you need to know is that tipping isn't a custom in Costa Rican culture. If you're a tourist, tipping is especially optional. That doesn't mean, however, that you cannot tip at all. It's actually an incredibly appreciated gesture.
If you really want to leave a tip for excellent service, don't think too much about the amount. You can just give the standard 10% charge. When it comes to currency, either Costa Rican colones or American dollars will do. Yes, that's right. US dollars are accepted and even preferred, given the higher exchange rate. As for choosing who to tip, it's best to give tips to whoever gives you good service. Giving a small tip to the servers, like valets, hotel maids, or bell boys, are all very much appreciated.
Costa Rica's All-Inclusive Resorts: Luxury At Its Finest
What's a vacation without a bit of luxury? Whether you're going for an adventurous vacation, or a relaxing and culturally immersive one, going back to your hotel and pampering yourself with a bit of luxury isn't going to hurt anyone. Throw in all the sights and fun experiences in Costa Rica, and you've got yourself the perfect vacation!