15 Fun And Relaxing Winter Vacation Ideas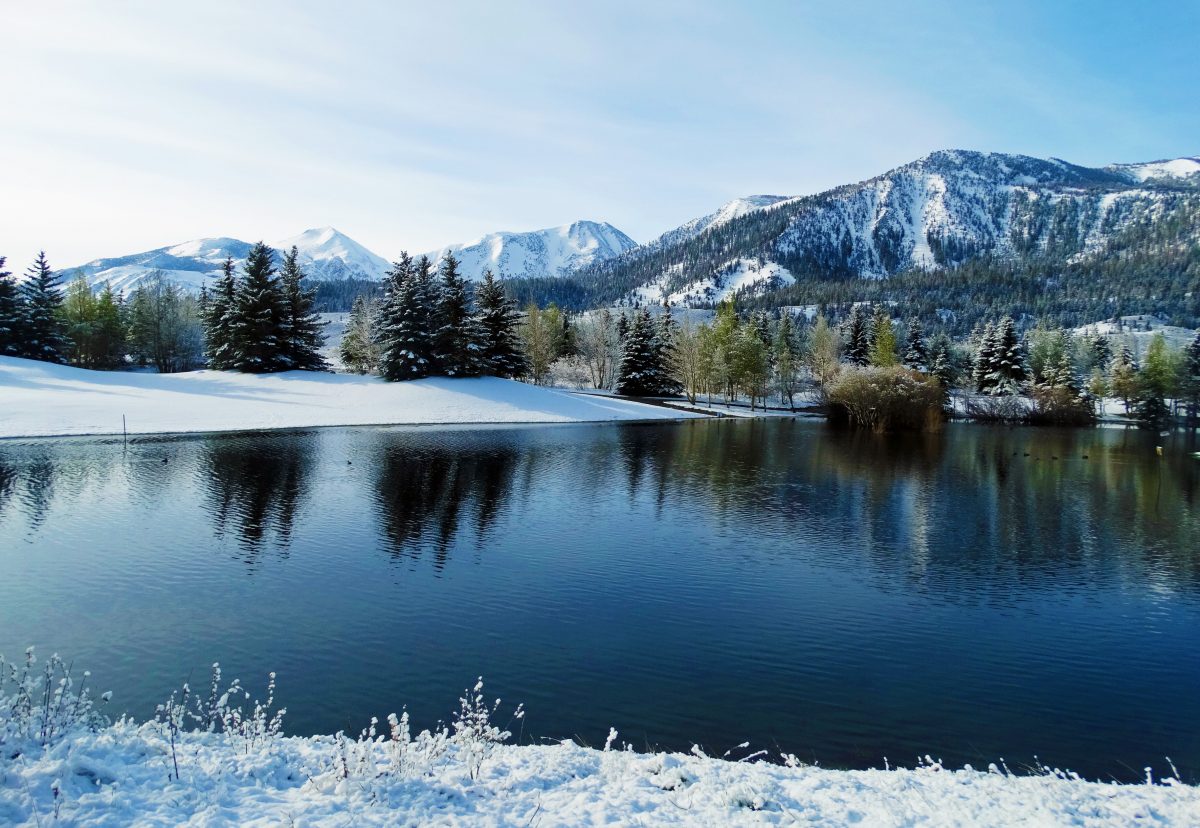 Whether you are a sun-seeker or a snow bunny, these fifteen winter vacation ideas are sure to rev up your wanderlust. Everyone deserves a vacation, and there is no better time than now to start planning your next one. The world is filled with endless wonders to experience during your time off this winter and these fifteen fun and relaxing winter vacation ideas are some of the most magical.
1.
Have A Relaxing Experience In Kakslauttanen Arctic Resort In Finland
Perfectly positioned on the edge of a vast wilderness near the Urho Kekkonen National Park, Kakslauttanen Arctic Resort is home to the world-famous glass igloos. They are available for booking during Finland's Northern Lights season, which is between the end of August and the end of April.
This might be one of the most remarkable ways to experience this celestial natural phenomenon. While temperatures outside are sub-zero, you can be snuggled up in a cozy warm bed gazing up through a glass roof as the sky dances with colors.
If you want to experience a true winter wonderland during your winter holiday, Finland is a fine choice. Aside from witnessing the Northern Lights, you can also opt to embark on a huskie or reindeer safari, enjoy some ice fishing, go snowshoeing, snowboarding, or cross-country skiing; or set off on an icebreaker cruise, which is one of Finland's most popular tourist activities. This winter getaway can be as active or as relaxing as you want it to be.
2.
Do Some Whale And Dolphin Watching In Norway
Whales and dolphins thrive in Norway. Also, orcas, porpoises, sperm whales, humpback whales, blue whales, and minke whales are the most commonly spotted mammal species in Norway's abundantly rich waters. And while whales and dolphins frequent Norway's waters year-round, the winter months are when you will have the best opportunity to see them up close and personally. These beautiful and giant marine mammals love to feed in Norway's fjords where there are large schools of fish.
In recent years, Norway began strictly monitoring and controlling its fisheries. In doing so, Norway's fisheries are now very healthy and provide enough fish for both the human and marine population. There are also regulations in place to limit the amount of whale watching vessels that are allowed to go out on a given day. So, make sure you book your whale watching tour at least several weeks in advance. Tromsø and Andenes are two of the best places to set off on a whale and dolphin watching the tour.
Here's a fun fact: orcas or killer whales as they are often called are actually dolphins!
3.
Stay In The ICEHOTEL In Sweden
In the Swedish village of Jukkasjärvi, 200 kilometers north of the Arctic Circle, a temporary hotel is built every winter entirely out of ice and snow. This hotel and interactive art exhibit is one of a kind and is designed differently every year. This icy winter utopia is an absolute marvel and a place you have to see to believe. When the first snow begins to fall in Jukkasjärvi, artists from around the world come to take part in the construction of this unique hotel.
While you are here, you can enjoy an ice sculpting class, a snowmobile experience, a dog sled ride, a sauna ritual, or a Northern Lights safari among many other outdoor activities, depending on how much you want to do.
4.
Visit the Jigokudani Monkey Park In Nagano, Japan
In the Valley of the Yokoyu River, 850 meters above sea level is a place where monkeys bathe in hot springs. This is the only place in the world where you can witness monkeys doing this! Troops of wild Japanese macaque, or snow monkeys as they are commonly called, take long soaks in the natural hot springs that are sourced from the Shiga-Kogen. They do this for the same reason humans enjoy bathing in hot springs or hot tubs when it is cold outside.
This park was established in 1964 and has since been a popular tourist destination. To witness these incredible creatures is an experience unmatched by any other. You might find yourself wishing you could bathe in a natural hot spring after watching the snow monkeys thoroughly enjoying their soak. Fortunately, there is a great selection of hot spring hotels and resorts in the area where you can do just that.
5.
Join In The Storm Watching In Vancouver Island, British Columbia
You might not think to go to a chilly beach on your winter getaway, but one of the best places to go on vacation during the winter is Vancouver Island. Located off the west coast of Vancouver, this mystical island has relatively mild winter weather in terms of temperature. However, winter storms can be beautifully violent here. In fact, visitors from around the world come here, and especially to Tofino and Ucluelet just to watch the winter storms come in from the sea from the comfort of a cozy and luxurious beachfront lodge.
The Wickaninnish Inn is one of the best places to stay and experience the raw power of winter on the coast. Don't worry, though, it isn't always storming! There are amazing opportunities to hike through ancient forests, stroll along dozens of beaches, enjoy some of the freshest seafood, and indulge in world-class spa treatments.
6.
Take A Dip In Nakusp Hot Springs In Kuskanax Valley, British Columbia
The Nakusp Hot Springs is known as British Columbia's cleanest and clearest natural hot springs. This spot has long been kept a secret but is a winter destination that should not be missed! This gorgeous valley is an amazing place to visit during all seasons, but winter is quite special.
There are endless opportunities to go hiking, snowshoeing, sledding, and skiing during the winter. What better way to relax and recharge after your daytime activity than a long soak in a steamy hot spring? There are charming cedar chalets available for rent; so you can stay close to the hot springs and winter activities.
7.
Check Out The Christmas Markets In Berlin, Germany
Berlin is the Christmas market capital of the world. There are over 70 Christmas markets here! No better place to embrace the Christmas spirit this winter, there are both indoor and outdoor markets to visit. There are even ones that are specifically designed for children! You will find all sorts of arts and crafts, sweet delicacies, carnival rides, games, themed displays, music, and light exhibits.
The largest Christmas market is the historic Gendarmenmarkt and is found in the old town of Spandau. Many of the markets start at the end of November and go until mid-January.
8.
Visit The Vajra Sol Yoga and Surf Retreat in Costa Rica
Wintertime is actually an incredible time to be on the Pacific coast of Costa Rica. From November to May is considered the dry season and nearly every day is a picture-perfect beach day. Down on the southern end of the Nicoya Peninsula is Playa Hermosa, a lovely little slice of paradise just a few minutes north of the bustling beach and surf town of Santa Teresa.
Vajra Sol was founded thirteen years ago by an inspiring woman. She had decided to make her home in Costa Rica and share her love for yoga, surfing, travel, and nature with like-minded individuals from around the globe. She hosts several intimate retreats in Costa Rica, Peru, Patagonia, and Croatia throughout the year.
There are three retreat dates in Costa Rica between the middle of November and the beginning of February. During your winter yoga retreat in Costa Rica with Vajra Sol you will be treated to yoga every day. There'd also the option to surf or paddleboard with an experienced local guide, a revitalizing massage, delicious and locally-inspired healthy meals, luxurious accommodations, and a beachfront setting that is right out of a dream.
9.
Relax At Body + Soul In St. Barth
Body + Soul is a place and experience where you can have the opportunity to reconnect and revitalize your mind, body, and soul in an exquisite and opulent ocean surrounded environment. A week of wellness here can include things like daily fresh-pressed juices, yoga and meditation classes, hiking, massages, art therapy, nutritional workshops, reiki, and superfood-rich meals.
The accommodations at Body + Soul will inspire you to rewind. Winter is a season that naturally encourages introspection, rest, and retreat, Treat yourself to a winter getaway that will allow you to re-center and recharge.
10.
Stay At The Yacutinga Lodge In Argentina
The Yacutinga Lodge is located in the heart of the Misiones jungle just two hours from the world-famous Iguazú Falls. The lodge is blended into a lush rainforest that is teeming with plant and animal life. This is a winter vacation destination for nature and animal loving adventure traveler. The Yucutinga Lodge is dedicated to environmental conservation and sustainable tourism. During your stay, you will enjoy an off-the-beaten-path experience where you can embark on several different very unique tours.
The lodge is made up of twenty rooms and one very dreamy forest suite. When you aren't off in the forest or practicing yoga, you can just enjoy sitting on your patio. Here, you can be watch life as it thrives in the rainforest. December and January are summer months here since Argentina is in the Southern Hemisphere. So, this is a great winter vacation destination if you want to escape the cold.
11.
Take The National Geographic Cruise To Antarctica
From the end of November to the middle of February, there are several date options for 14-day cruises. These cruises go to Antarctica abroad one of two National Geographic ships. Both ships are designed for less than 150 guests so that you can have a truly intimate experience. During your adventure, you will have the chance to see penguins, humpback whales, orcas, and seals, along with massive glaciers, icebergs, and slabs of ice. The landscape of this remote and frozen continent is like nothing else you've probably ever seen!
You will also enjoy premium accommodations, delicious meals, and the chance to add-on additional excursions. While this time of the year is technically not considered winter in Antarctica, it will definitely feel like it.
12.
Join The Hamanasi Adventure and Dive Resort in Hopkins, Belize
Hopkins is a small fishing village in Belize that despite being a sought-after travel destination has resisted over-commercialization. If you are interested in culture, nature, and diving this winter, Hopkins in the village for you. Hamanasi Adventure and Dive Resort is an all-inclusive resort in Hopkins. It offers guests luxurious beachfront rooms and treehouses along with an on-site 5-star PADI dive center. The best time of the year to visit Belize is between December and April, which is considered their dry season.
During your time here, you can dive the second largest barrier reef in the world, take a tour of Mayan ruins, go on a jungle river canoe outing, and or set off on a night hike through the Jaguar Preserve. There are several different packages to choose from, or you can customize your own all-inclusive package.
13.
Tour Around The City Of Madrid, Spain
Regardless of the time of the year, Madrid is a fascinating city to explore. The summer months can come with grueling temperatures, though, which makes wandering around a little less pleasant. While winter is cold in Madrid, it doesn't get so cold that you would want to remain completely indoors. There is so much to do and see here. Hence it's why Madrid is such a top-rated vacation destination in Spain.
Madrid is bursting with culture and history! The Plaza Mayor, Prado Museum, and Retiro Park are three sites you don't want to miss. This captivating city is also home to a wealth of outstanding restaurants.
14.
Try Something New In Sri Lanka
Sri Lanka is often referred to as the "Pearl of the Indian Ocean". This lush and tropical island in Southeast Asia is a steadily growing tourist destination. Between the year-round tropical weather, flavorful cuisine, abundant national parks, stunning beaches, rich culture, and friendly locals, it is hard to find a reason why you wouldn't want to visit this country on your winter vacation.
Sri Lanka has over two dozen national parks to explore. However, the Yala National Park is one that should not be missed. It has the highest concentration of leopards in the world and is also an invaluable sanctuary for elephants.
15.
Soak Up The Sun In Barbados
Barbados is an inviting small island in the Caribbean that is a beautiful place to visit in the winter. The beaches are spectacular here, and the ocean is as clear as a swimming pool. This is the perfect place to go to unwind and bask in the sunshine with a tropical rum drink in hand while many other places are experiencing cloudy snow days. You don't want to miss out on Oistins Fish Market. This is where you will find rows of colorful food stalls and live music. This is where you will get a real taste for the local cuisine and culture in Barbados.