Swallow Falls State Park: Everything To Know Before You Go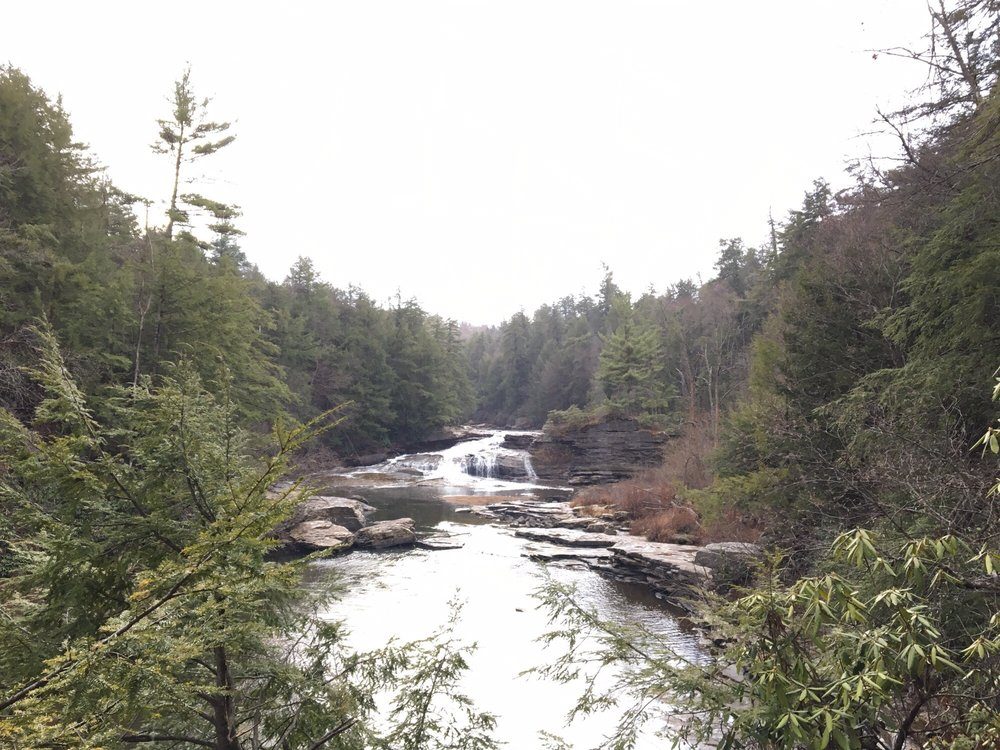 The Swallow Falls State Park is a recreational site where families can go camping and take part in fun activities suitable for all ages. You'll love the lush landscapes and the beautiful hiking trails around the area.
Even though this is a popular camping ground the thickly wooded park provides privacy for you and your family. So where is Swallow Falls State Park? It's situated in Garrett County, Oakland, Maryland in the USA. It's on the west bank of the Youghiogheny River.
So if you're keen on taking the whole family for a fun camping trip Swallow Falls State Park should definitely be your first choice. Let's find out more about this amazing destination.
How To Get To Swallow Falls State Park?
If you're traveling from Frederick, it should be easy to get to Swallow Falls State Park:
Simply take I-70 west to I-68 at Hancock.
Then continue straight for about 65 miles until you get to Exit 14.
Follow the Garret Highway for 19 miles
Turn right onto Mayhew Inn Road.
Drive 4.5 miles until you reach Oakland Sang Run Road
Turn left at the stop street.
Continue for 0.3 miles and turn right at the very first turn.
Keep right when you turn onto Swallow Falls Road and continue straight for 1.2 miles until you get to Mable Glade Road.
You'll see a sign for Swallow Falls State Park on your right which shows where the entrance of the park is.
Traveling from another direction and you want to know how to get to Swallow Falls State Park? Simply punch in this address on your GPS: 2470 Maple, Glade Road, Oakland MD 21550. It should take you directly to the Swallow Falls State Park.
What Can You Expect To See?
Upon your arrival at the park, there will be many wonderful sights for you to enjoy. If you go hiking in the month of May you'll be treated to the distinct sounds of a male Blackburnian Warbler. This is a tiny colorful bird native to the region.
If you have a love for butterflies perhaps the spotting of the Appalachian tiger swallowtail will impress. It's a beautiful yellow butterfly with black markings and known as a hybrid butterfly. It's quite rare in the animal kingdom.
But there's another magnificent sighting that's perhaps the reason why this park is so popular. It's a waterfall called Muddy Creek Falls. It's 53 feet and one of the highest natural waterfalls in Oakland, Maryland. The water has a straight drop into a gorge created by Youghiogheny River Lake also known as the Yawk.
It's easy to find the waterfall as there are many signs to guide you to the area. Follow the trail to the waterfall and don't forget to take pictures of the old-growth forest. There are about 37 acres of trees that have never been disturbed or logged by people since the 17th century. So you'll be walking amongst hemlocks and pines that are hundreds of years old.
Activities The Whole Family Can Enjoy
There are about 65 campsites in Swallow Falls State Park which are located all over the area. This means you'll have plenty of room to set up a sweet spot for you and your family.
Do you love picnics? Swallow Falls State Park has a large picnic area where you can have your lunch. Adults can enjoy a shady spot under the pavilion while the children spend their time on the dedicated playground.
After having your picnic, why not take a vigorous walk? You can enjoy a hike through the old-growth forest. The hiking trail is regarded as one of the most scenic routes in Maryland. The 1.5 Canyon Loop Trail takes you to Muddy Creek Falls, through to Swallow Trails and to Swallow Falls. All of this while walking along the Youghiogheny River.
The hike is no more than an hour long. Afterward, if you want to take part in an extreme activity, why not try Youghiogheny river rafting? This section is known as the Top Young and it's short & sweet. It's a 3.5-mile section that takes about three hours to complete.
Rafting through this section starts off with a massive drop called Swallow Falls which is a 30 feet waterfall. Then it's downhill through the Youghiogheny River until the end of your rafting journey. This is a seasonal activity that runs from April through to October.
Fun Facts About Swallow Falls State Park
Did you know that Thomas Edison, Henry Ford, and Harvey Firestone camped for two weeks in Swallow Falls State Park? An invitation was sent out to the trio from Fred W. Besley who was Maryland's first State Forester. They stayed near Muddy Creek Falls for a short time.
During this short camping stay, Besley believed that their visit would create positive press. He wanted to capture the attention of the public so they would support his endeavor to promote forest conservation. Indeed the visit from Thomas Edison, Henry Ford, and Harvey Firestone made this park a landmark as it was a historical event. Besley succeeded in protecting the park as it's still an old-growth forest today.
Another fun fact is that the hemlock trees are over 300 years old. They're protected because these trees are the last of their kind in the state.
Did you ever wonder where the name for Youghiogheny River Lake came from? It's a Native American word that means "river that flows the wrong way".
The name for the park itself comes from the cliff swallows that used to nest in the upper part of Swallow Falls.
Final Thoughts
No matter how many times you visit Swallow Fall State Park you will always experience something new. This beautiful ancient piece of land will never fail to amaze you, especially in the summertime. Be sure to take your camera with you. There is a viewing spot right by Muddy Creek Falls that allows you to take in the full scenic landscape of Swallow Fall State Park.
It's a historical park that's suitable for the whole family to enjoy. People who are traveling to America for a camping trip should definitely put Swallow Falls State Park at the top of their list of places to see.