Breakfast In Tulum, Mexico: What To Know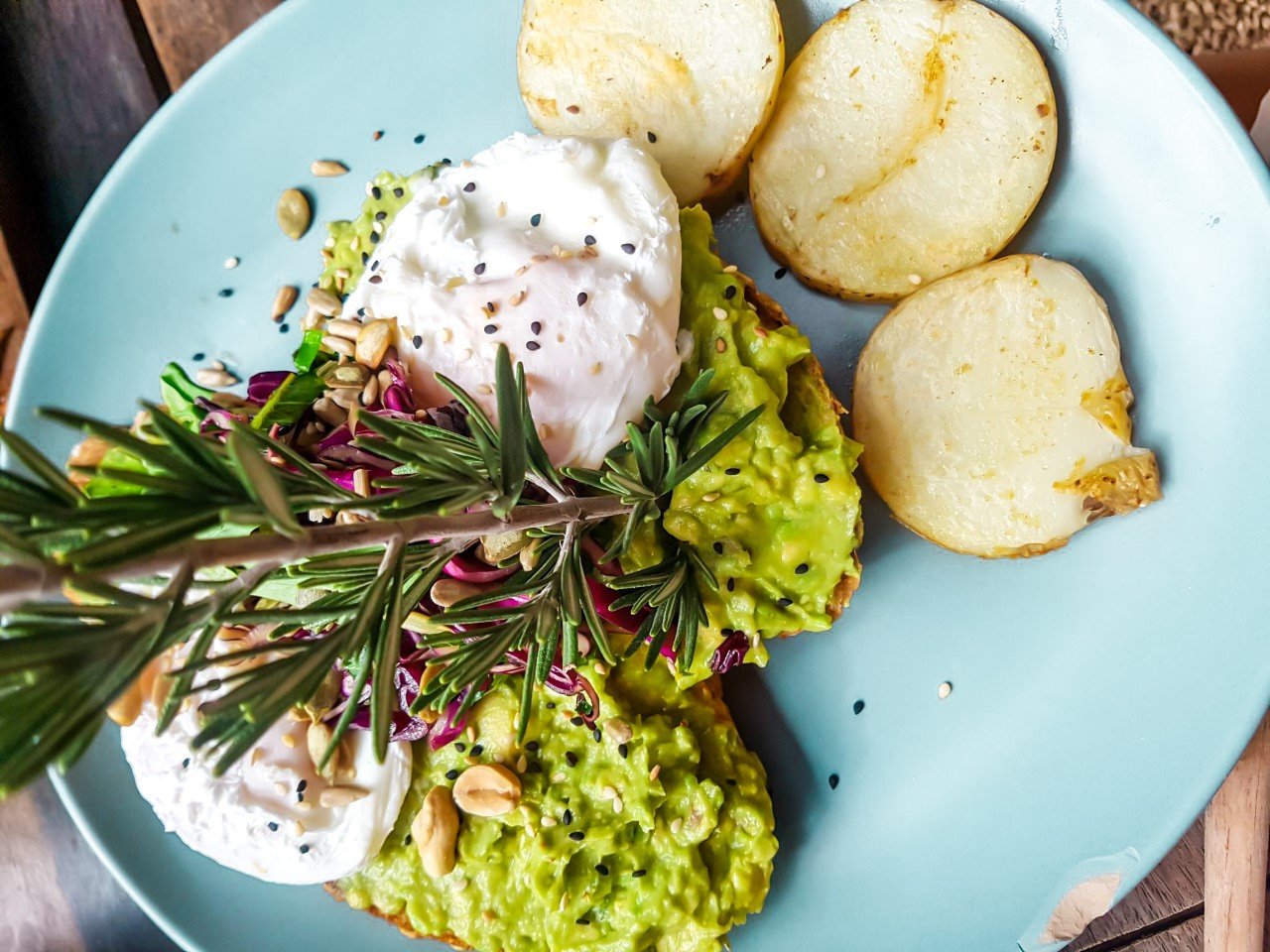 Introduction
Welcome to Tulum, Mexico – a breathtaking destination known for its pristine beaches, vibrant culture, and mouthwatering cuisine. As you explore this captivating town along the crystal-clear Caribbean Sea, one aspect of the local culture that you must indulge in is breakfast. From authentic Mexican dishes to trendy cafes, Tulum offers a wide array of options to start your day off right.
Tulum's breakfast scene is a melting pot of tradition, creativity, and international influences. Whether you're craving a traditional Mexican breakfast, seeking healthy and organic options, or simply looking for a beachfront spot with a view, Tulum has it all. With its laid-back and eco-conscious vibe, this idyllic town has become a haven for food lovers and health enthusiasts alike.
In this article, we will take you on a culinary journey through Tulum's breakfast offerings, highlighting the must-try dishes and the best spots to enjoy them. We'll dive into the traditional Mexican breakfast staples that will tantalize your taste buds, explore the healthy and organic options to nourish your body, and reveal the hidden gems where you can immerse yourself in the local culture.
Whether you're a foodie seeking new flavors, an adventurer looking to explore different cuisines, or simply a traveler wanting to experience the local way of life, breakfast in Tulum is an essential part of your journey. So, grab your appetite and let's embark on a breakfast adventure that will leave you craving for more.
Tulum: A Brief Overview
Nestled on the Yucatan Peninsula's eastern coast, Tulum is a picturesque beach town in the Quintana Roo state of Mexico. Known for its stunning white sandy beaches, crystal-clear turquoise waters, and ancient Mayan ruins, Tulum has become a sought-after destination for travelers from around the globe.
Renowned for its bohemian and eco-friendly vibes, Tulum offers a unique blend of natural beauty and cultural heritage. The town itself is divided into two main areas: Tulum Pueblo, the bustling downtown area, and Tulum Playa, the beachfront strip where most visitors flock to.
The Mayan ruins of Tulum are a major attraction, perched on a cliff overlooking the Caribbean Sea. These ancient ruins are not only architecturally impressive but also provide a glimpse into the rich history of the Mayan civilization.
Aside from its archaeological wonders, Tulum is also known for its thriving culinary scene. With a fusion of Mexican flavors and international influences, the town's restaurants, cafes, and food stalls offer a diverse range of mouthwatering dishes.
Tulum's popularity has skyrocketed in recent years, drawing in travelers who seek a mix of relaxation, adventure, and cultural immersion. Its pristine beaches, vibrant nightlife, and wellness retreats have made it a go-to destination for those looking to escape the hustle and bustle of everyday life.
Whether you're soaking up the sun on the sandy shores, exploring the cenotes (natural sinkholes) that dot the region, or reveling in the vibrant nightlife, Tulum promises an unforgettable vacation experience.
Now that you have a brief overview of Tulum, let's dive deeper into the culinary delights that await you at breakfast time.
Traditional Mexican Breakfast Dishes
When it comes to breakfast in Tulum, you can expect to indulge in a variety of delicious and authentic Mexican dishes that will tantalize your taste buds. Traditional Mexican breakfasts are a perfect blend of bold flavors, vibrant colors, and fresh ingredients. Here are a few classic dishes you must try during your visit:
Chilaquiles: This iconic Mexican breakfast dish consists of fried tortilla chips smothered in a tangy and spicy salsa, topped with cheese, sour cream, and sometimes eggs. It is often accompanied by refried beans and served with fresh avocado on the side.
Huevos Rancheros: A staple breakfast choice, huevos rancheros consists of fried eggs served on a tortilla with a flavorful tomato-based sauce. It is typically garnished with cheese, salsa, and fresh cilantro, and can be enjoyed with a side of refried beans and tortillas.
Molletes: This hearty breakfast option features a toasted bolillo bread topped with refried beans, melted cheese, and sometimes sliced avocado. It is a simple yet satisfying dish that is popular among locals and visitors alike.
Tamales: Tamales are a beloved Mexican delicacy made of masa (corn dough) filled with various savory or sweet ingredients. For breakfast, you can savor tamales filled with ingredients like shredded chicken, cheese, or sweet fillings like chocolate or fruit.
Molletes: This hearty breakfast option features a toasted bolillo bread topped with refried beans, melted cheese, and sometimes sliced avocado. It is a simple yet satisfying dish that is popular among locals and visitors alike.
Enchiladas: Though often enjoyed at lunch or dinner, enchiladas make a delightful breakfast choice. These tortillas filled with meat, cheese, or vegetables are smothered in a rich and flavorful sauce and topped with cheese, onions, and cilantro.
These are just a few examples of the many traditional Mexican breakfast dishes you can find in Tulum. Each dish offers a unique and delectable experience that will transport you to the heart of Mexico's culinary heritage.
Now that we've taken a glimpse into Tulum's traditional breakfast options, let's uncover the popular spots where you can enjoy these culinary delights.
Popular Breakfast Spots in Tulum
Tulum is home to a vibrant and diverse food scene, with a plethora of breakfast spots offering a range of flavors and atmospheres. Whether you're seeking a casual beachfront cafe or a trendy brunch spot, Tulum has something to satisfy every palate. Here are some popular breakfast spots to check out:
Hartwood: Known for its farm-to-table concept, Hartwood is a highly acclaimed restaurant that serves up innovative and mouthwatering breakfast dishes. Using locally sourced ingredients, their menu features a mix of Mexican and international flavors that are sure to impress.
Raw Love: If you're looking for a healthy and refreshing breakfast, Raw Love is the place to be. This charming cafe specializes in raw, vegan, and gluten-free options like acai bowls, smoothies, and delicious energy balls.
Mixik: For those who want to explore traditional Mexican flavors with a modern twist, Mixik is a must-visit. Their menu showcases a fusion of local ingredients and creative culinary techniques, resulting in unique and flavorful breakfast dishes.
Matcha Mama: As the name suggests, Matcha Mama is all about matcha. This vibrant and Instagram-worthy cafe serves up a variety of matcha-infused breakfast options, from smoothie bowls to matcha pancakes.
La Nave Pizzeria: While known for its pizzas, La Nave Pizzeria also offers a delectable breakfast menu. You can indulge in savory breakfast pizzas topped with eggs, bacon, and cheese, or opt for classic breakfast favorites like omelets and French toast.
Ki'Bok Coffee: If you're in need of a caffeine fix, Ki'Bok Coffee is the place to go. This trendy coffee shop specializes in artisanal coffee from local Mexican producers and offers a selection of pastries and baked goods to accompany your morning brew.
These are just a few examples of the many popular breakfast spots in Tulum. From world-class restaurants to laid-back cafes, the town offers a wide range of options to satisfy your breakfast cravings.
Now that we know where to find delicious breakfast in Tulum, let's explore the healthier options for those looking to start their day on a nutritious note.
Healthy Breakfast Options in Tulum
Tulum is a haven for health-conscious individuals, and the breakfast scene is no exception. Whether you follow a specific dietary lifestyle or simply enjoy nourishing your body with wholesome ingredients, Tulum offers plenty of healthy breakfast options to kickstart your day. Here are a few places to find nutritious and delicious breakfasts:
Matcha Mama: Known for its vibrant and refreshing smoothie bowls, Matcha Mama is the perfect spot for a healthy breakfast. Their acai bowls, packed with antioxidants and topped with fresh fruits and superfoods, provide a nourishing and energizing start to your day.
Raw Love: With a focus on raw, vegan, and gluten-free options, Raw Love is a paradise for health enthusiasts. Indulge in their refreshing smoothies, nutrient-packed salads, or their famous vegan "bunny chow" – a hollowed-out coconut filled with a variety of delicious ingredients.
Be Tulum Organic Restaurant: Situated within the Be Tulum hotel, this organic restaurant offers a menu filled with nutritious and organic options. From chia seed pudding and fresh fruit platters to avocado toast and homemade granola, you'll find an array of wholesome choices.
Jugo de Limon: This local favorite is a juice bar that serves up an impressive selection of freshly squeezed juices, smoothies, and detox shots. Pair your healthy drink with their homemade granola or avocado toast for a satisfying and nutritious breakfast.
Fresco Habito: Fresco Habito is a hidden gem that specializes in organic and locally sourced ingredients. Their breakfast options include homemade yogurt with fresh fruits, chia pudding, and tasty avocado toast, all made with love and a focus on health.
Posada Margherita: This Italian beachfront restaurant not only offers delicious Italian cuisine but also serves up healthy breakfast options. From refreshing fruit bowls to egg white omelets packed with vegetables, Posada Margherita provides a balance of flavors and nutrients.
With these healthy breakfast options, you can start your day feeling nourished and energized while enjoying the vibrant flavors of Tulum.
Next, let's explore the vegan and vegetarian breakfast choices that cater to those following plant-based or cruelty-free diets.
Vegan and Vegetarian Breakfast Choices
Tulum is a vegan and vegetarian paradise, with numerous options available for those who follow plant-based diets or simply wish to enjoy meatless meals. From colorful smoothie bowls to hearty vegan variations of traditional breakfast dishes, here are some of the top spots in Tulum to find delicious vegan and vegetarian breakfast options:
Charly's Vegan Tacos: Start your day with a twist on traditional Mexican cuisine at Charly's Vegan Tacos. Their menu features a variety of vegan taco fillings, including jackfruit carnitas, soy chorizo, and grilled vegetables, all served in soft corn tortillas.
The Real Coconut: Located at the Sanara Hotel, The Real Coconut offers a dedicated menu of gluten-free, grain-free, and vegan options. Indulge in their plant-based pancakes, tofu scramble, or fresh fruit bowls to satisfy your breakfast cravings.
Raw Love: As mentioned earlier, Raw Love is known for its raw, vegan, and gluten-free options. Their menu includes delicious plant-based alternatives like vegan coconut yogurt with homemade granola, raw vegan sandwiches, and nutrient-packed smoothies.
Purpose Tulum: This vegan-friendly cafe serves up an array of nourishing and plant-based breakfast options. You can enjoy their vegan breakfast burritos, avocado toast on gluten-free bread, or their signature acai bowls made with plant-based protein.
Possibly the Best Juice Bar: For those looking for a refreshing and healthy breakfast, this juice bar has you covered. Enjoy their vegan açai bowls topped with fresh fruits and granola or try their smoothie options made with plant-based milk and superfood add-ins.
The Pitted Date: This cozy vegan cafe serves up a variety of breakfast choices, including vegan waffles, tofu scrambles, and breakfast burritos made with plant-based ingredients. Don't forget to try their freshly brewed coffee or herbal tea.
Whether you're a vegan, vegetarian, or simply looking to expand your culinary horizons, these establishments offer a wide range of enticing vegan and vegetarian breakfast options that showcase the incredible flavors of Tulum.
Now, let's explore the beachfront restaurants in Tulum where you can enjoy a delicious breakfast and stunning views of the Caribbean Sea.
Breakfast with a View: Beachfront Restaurants in Tulum
Imagine waking up to the gentle sound of waves crashing and enjoying a delicious breakfast with a breathtaking view of the Caribbean Sea. Tulum offers a plethora of beachfront restaurants where you can indulge in a delectable breakfast while soaking in the beauty of your surroundings. Here are some top beachfront restaurants in Tulum to enjoy a memorable breakfast experience:
Be Tulum Beach & Spa Resort: This upscale resort not only offers luxurious accommodations but also boasts a beachfront restaurant with stunning views. Enjoy a hearty breakfast while gazing at the turquoise waters, and savor a range of gourmet dishes made with fresh, local ingredients.
Ziggy's Beach Club: Located on the pristine white sands of Tulum beach, Ziggy's Beach Club offers a cozy and relaxed atmosphere. Sit back, unwind, and savor their delicious breakfast menu, which features a mix of Mexican and international flavors.
Mia Beach Club: Indulge in a sumptuous breakfast buffet at Mia Beach Club, where you can savor an array of mouthwatering options while enjoying uninterrupted views of the ocean. From fresh fruit platters to made-to-order omelets, Mia Beach Club offers a breakfast spread fit for royalty.
Coco Tulum: With its stunning beachfront location and rustic charm, Coco Tulum is a popular spot for breakfast. Start your day with a delicious meal featuring local flavors and ingredients, all while being mesmerized by the turquoise waters of the Caribbean.
Mezzanine: This chic beachfront restaurant offers a panoramic view of the sea and a diverse breakfast menu. Indulge in their famous Thai-inspired breakfast dishes, such as coconut pancakes or traditional Thai rice soup, while enjoying the tranquil ambiance.
Posada Margherita: This Italian beachfront restaurant not only provides an exquisite dining experience but also offers a stunning view of the ocean. Enjoy their homemade breakfast pastries, fresh juices, and flavorful coffee while basking in the beauty of Tulum's coastline.
These beachfront restaurants not only serve delicious breakfasts, but they also provide an idyllic setting that enhances your dining experience. From the white sandy beaches to the turquoise waters, the views will leave you captivated.
Next, let's dive deeper into Tulum's culinary scene and explore the authentic Mexican cafes and bakeries that offer a taste of local flavors.
Authentic Mexican Cafes and Bakeries
Exploring the local culture and flavors is an essential part of any trip, and Tulum offers a range of authentic Mexican cafes and bakeries where you can immerse yourself in the rich culinary traditions of the region. These establishments blend traditional recipes with modern techniques to bring you a delectable taste of Mexico. Here are a few must-visit Mexican cafes and bakeries in Tulum:
Ki' Bok Café: This charming coffee shop is a local favorite, known for its excellent coffee and welcoming ambiance. Savor a cup of freshly brewed Mexican coffee paired with traditional Mexican pastries like conchas (sweet bread) or pan de elote (cornbread).
La Hoja Verde: La Hoja Verde is a vegetarian cafe that offers a selection of Mexican-inspired dishes made with organic and locally sourced ingredients. Enjoy their Mexican-style chilaquiles or vegan tamales, and indulge in their decadent vegan desserts.
Panaderia Eufemia: Step into this charming bakery and be greeted by the aroma of freshly baked goods. Panaderia Eufemia specializes in traditional Mexican bread and pastries, including bolillos, conchas, and empanadas. Grab a warm pastry and a cup of coffee for a delightful breakfast treat.
Xocolat Mama: If you're a fan of chocolate, Xocolat Mama is a must-visit. This chocolate shop and cafe offers an array of sweet treats made from high-quality Mexican cacao. Enjoy a Mexican-style hot chocolate or indulge in their decadent chocolate pastries.
Antojitos la Chiapaneca: This humble eatery serves up authentic Mexican street food, including some delicious breakfast options. Try their tamales, quesadillas, or gorditas filled with traditional Mexican flavors, and wash it all down with a refreshing agua fresca.
El Camello Jr: While El Camello Jr is primarily known for its seafood dishes, it also offers a delightful breakfast menu. Enjoy their Mexican-style shrimp omelet, fish tacos, or ceviche tostadas, and experience the fresh flavors of the sea.
These authentic Mexican cafes and bakeries in Tulum allow you to delve into the local flavors and culinary heritage of the region. Don't miss the opportunity to savor traditional Mexican pastries, bread, and other mouthwatering treats that will make your breakfast experience truly memorable.
Now that you've explored the traditional Mexican cafes and bakeries, let's venture into the local markets to discover a breakfast experience immersed in cultural authenticity.
Local Markets for a Cultural Breakfast Experience
For a truly immersive and authentic breakfast experience in Tulum, look no further than the vibrant local markets. These bustling hubs of activity offer a glimpse into the daily life of the locals and serve up a variety of traditional Mexican breakfast options. From street food stalls to fresh produce vendors, local markets in Tulum deliver a cultural experience like no other. Here are a few markets where you can embark on a culinary adventure:
Centro Comunitario Tulum: Located in the heart of Tulum Pueblo, the Centro Comunitario market is a lively place to explore. Stroll through the market and sample traditional Mexican street food such as tacos, tamales, and empanadas. The vibrant atmosphere and array of flavors will awaken your senses.
Chedraui Supermarket: While not solely a market, Chedraui Supermarket offers a diverse selection of fresh produce, local ingredients, and Mexican pantry staples. Pick up some fresh fruits, tortillas, and local cheeses to create your own authentic Mexican breakfast at your accommodation.
Mercado Frida Kahlo: This vibrant market, named after the iconic Mexican artist Frida Kahlo, is a treasure trove of local flavors. Browse through the stalls to find fresh fruits, traditional Mexican spices, artisanal handmade tortillas, and a variety of antojitos (Mexican street snacks) to enjoy for breakfast.
Mercado Maya Tulum: Located just outside of Tulum, Mercado Maya Tulum offers a unique cultural and gastronomic experience. Explore the market's offerings of fresh produce, regional specialties, and traditional Maya ingredients. You can even find vendors selling delicious homemade empanadas and tamales for a quick and tasty breakfast.
El Camello Seafood Market: Known for its incredible seafood offerings, El Camello Seafood Market is a must-visit for seafood lovers. Arrive early in the morning to enjoy a seafood feast for breakfast, with options like ceviche, shrimp cocktails, and grilled fish served with rice and beans.
Tulum Organic Farmer's Market: This weekly farmer's market showcases a wide selection of locally sourced organic produce, artisanal products, and prepared foods. Enjoy a leisurely breakfast at the market, sampling fresh juices, homemade granola, and dishes made from organic ingredients.
These markets provide a unique opportunity to mingle with locals, savor traditional Mexican street food, and discover the authentic flavors of Tulum. Immerse yourself in the vibrant atmosphere, try new dishes, and experience the cultural richness of the region.
Now that we've explored the various breakfast options and experiences in Tulum, let's conclude our culinary journey with a few dos and don'ts when it comes to Tulum's breakfast culture.
Tulum's Breakfast Culture: Dos and Don'ts
When indulging in the breakfast culture of Tulum, it's important to embrace the local customs and practices. To make the most of your breakfast experience, here are some dos and don'ts to keep in mind:
Do Try Local Specialties:
Sample the traditional Mexican breakfast dishes like chilaquiles, huevos rancheros, and tamales. These local specialties will give you a true taste of the region's culinary heritage.
Do Explore Different Types of Cuisine:
Tulum's breakfast scene incorporates a diverse range of cuisines, from Mexican to international flavors. Embrace the opportunity to try something new and explore the fusion of flavors available in this culinary hotspot.
Do Opt for Fresh and Local Ingredients:
Tulum prides itself on its farm-to-table concept, so look for breakfast spots that emphasize the use of fresh and locally sourced ingredients. Not only will you support local farmers, but you'll also enjoy the fullest flavors of the region.
Don't Rush Your Breakfast:
In Tulum, breakfast is a leisurely affair. Take your time to savor each bite and enjoy the relaxed pace of the morning. Allow yourself to embrace the laid-back ambiance and truly immerse yourself in the breakfast experience.
Don't be Afraid to Experiment:
With its diverse culinary offerings, Tulum encourages culinary exploration. Step out of your comfort zone and try new dishes, flavors, and combinations. You might discover a new favorite breakfast item along the way!
Don't Forget to Stay Hydrated:
Tulum's tropical climate can be quite warm, so it's essential to stay hydrated. Pair your breakfast with refreshing beverages like fresh fruit juices, coconut water, or a freshly brewed cup of Mexican coffee.
By embracing these dos and don'ts, you will fully immerse yourself in Tulum's breakfast culture and make the most of your culinary adventures in this captivating destination.
As your breakfast journey in Tulum comes to an end, we hope this guide has provided you with a comprehensive overview of the diverse and delightful breakfast options available in this vibrant town. From traditional Mexican dishes to healthy and vegan alternatives, beachfront cafes to local markets, Tulum offers a breakfast experience that is as unforgettable as the destination itself.
Conclusion
Congratulations! You have reached the end of our culinary journey through the breakfast options in Tulum, Mexico. From traditional Mexican breakfast dishes to healthy and vegan alternatives, beachfront cafes to local markets, Tulum has something to satisfy every palate and cater to every dietary preference.
We explored the diverse range of breakfast options, including the traditional Mexican dishes like chilaquiles and huevos rancheros, the healthy and organic choices that nourish your body, the vegan and vegetarian offerings that cater to plant-based diets, and the beachfront restaurants that offer stunning views of the Caribbean Sea. We also delved into the authentic Mexican cafes and bakeries that offer a taste of local flavors, and the local markets that provide a cultural breakfast experience.
Tulum's breakfast culture is a blend of tradition, creativity, and international influences. It encourages you to slow down, savor each bite, and indulge in the vibrant flavors of the region. It's a time to connect with the local culture, immerse yourself in the laid-back atmosphere, and appreciate the beauty of Tulum's stunning surroundings.
As you venture into Tulum's breakfast scene, remember to try local specialties, explore different types of cuisine, opt for fresh and local ingredients, and embrace the relaxed pace of the morning. And, of course, don't forget to stay hydrated with the refreshing beverages available.
Whether you're a foodie seeking new flavors, an adventurous traveler looking to explore different cuisines, or simply someone who wants to experience the local way of life, breakfast in Tulum is an essential part of your journey.
So, grab your appetite, venture out to the cafes, markets, and restaurants, and let Tulum enchant you with its delectable breakfast offerings. Bon appétit!