20 Best Yoga Retreats in the World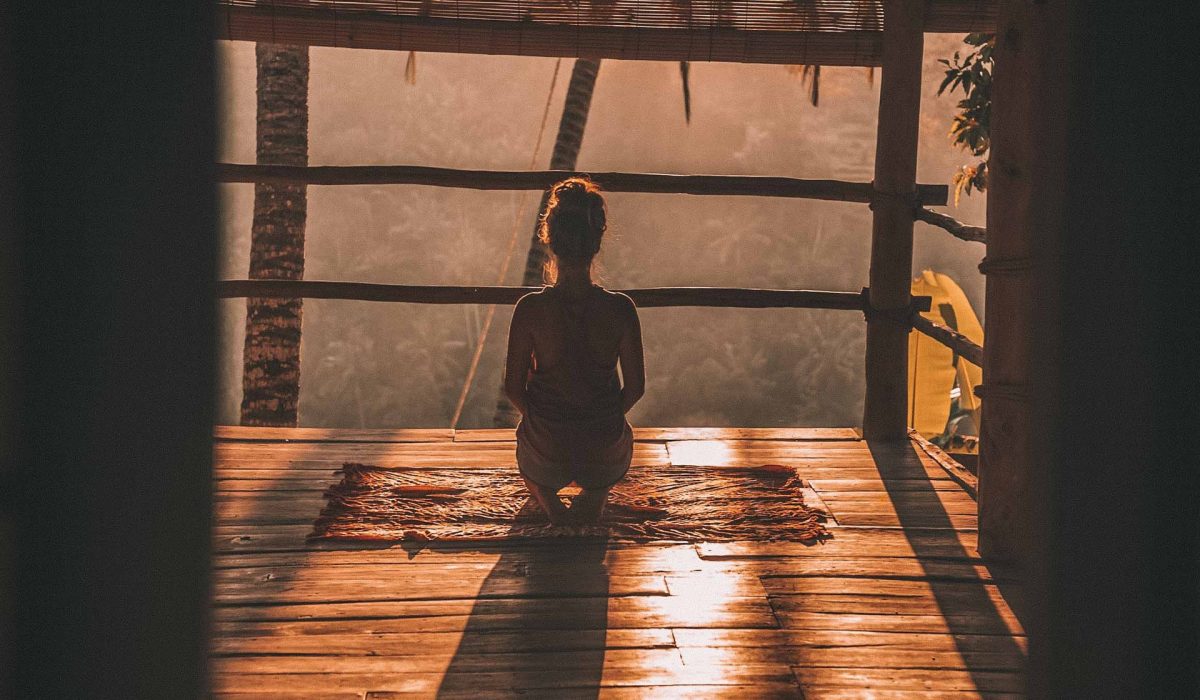 As we hustle every day, we all deserve a break once in a while. And, of course, we all have different prefences when it comes to winding down and taking a break. For some people, it's about taking a luxury staycation in Bali; while for others, a winter vacation on the other side of the world is their idea of a perfect getaway. Some of us even have our weekender bags ready for those impromptu mini-holidays whenever life gets too stressful. But there are also those who go on yoga retreats either in a tropical or arctic country to experience a vacation that is centered on their mental health and well-being.
With wellness vacations being one of the travel trends in 2020, yoga retreats became part of most people's bucket lists. Not only do most of them are held in sustainable and eco-friendly yoga retreat locations, but most of them are also life-saving as they help you detach from material things, anxiety, and emotional baggage.

What are Yoga Retreats?
Yoga Retreat is a fusion of travel and yoga. Similar to camping, you will find yourself in an unfamiliarly picturesque environment for at least three days to one month, wherein you will do activities solely focusing on your inner peace.
Although you will do a lot of yoga in these retreats, it's not the only thing that you will do here. Instead, the yogi master will spread them out in different hours of the day and inject some other activities, such as socializing with other members of the group, meditation, eating healthy while enjoying a stunning view of the mountains or the beach, learning how to surf, etc.
Initially, in Western countries, yoga retreats are done in luxurious hotels, wherein you will be accommodated in a five-star hotel and you will be joining afternoon horseback-riding or enjoying a lavish spa massage. While in Eastern countries, yoga retreats normally veer towards budget-friendly locations. This could be in a temple wherein you will be asked to wear a uniform, follow the day-to-day activities of the temple dwellers, and just experience a peaceful, simple life.
But today, there are already a lot of yoga retreats that merge the activities of a luxurious retreat with a budget-friendly price tag. Or some may bring you to a homely beach resort, but it could be more expensive because of its location and world-class service.
Budget Yoga Retreats Under US$125
1. Two-Day Nomad Yoga Holiday in Bali, Indonesia
Address: H2O Yoga and Meditation, Kabupaten Karangasem, Bali, Indonesia
Price: starts at US$36 per person from H2O Yoga and Meditation
If you are still in a dilemma between escaping from your daily life and fearing to miss out on your daily hustle, you can take the H2O Yoga and Meditation program to see if it will suit you. This is only an overnight meditation and self-healing program that includes accommodation in the blissful island of Gili Air and a healthy vegetarian breakfast.
Aside from joining a studio yoga and meditation, you can also enjoy the perks of the beautiful island. You can go snorkeling with turtles, cycling around the town, or just resting in the hammock.
From Zainuddin Abdul Madjid International Airport, you can take a one hour and a half ride to Bangsal Public Ferry. The public boat from Bangsal to Gili Air costs IDR19,500 or US$1.32 per person. The public boat does not have a schedule and it usually leaves after it reaches 40 passengers. Another option is to take the Fast Boat which costs IDR85,000 or US$6 per way. They have eight daily schedules, you may check the Lombok Network website to check on their schedule.
2. Four-Day Yoga Holiday in a Fully Sustainable Eco-Retreat Center in Bali, Indonesia
Address: Serenity Eco Guesthouse & Yoga, Canggu, Bali, Indonesia
Price: starts at US$44 per person from Book Yoga Retreats
Located 150 meters away from a pristine Bali beach, you will find an eco guesthouse surrounded by a permaculture garden. Here in Serenity Eco Guesthouse & Yoga, you will be able to have a rejuvenating vacation that consists of yoga classes, exploring the town, and eating No-MSG vegetarian breakfast.
In your four-day stay, you can join up to 10 yoga classes that you can choose from their roster of 21 yoga styles. Aside from the in-house massage, restaurant, swimming pool, and motorcycle and bicycle rentals, it's also surrounded by funky cafes and the best surf breaks.
The Serenity Eco Guesthouse & Yoga is just 10 kilometers away from Ngurah Rai International Airport. They also offer airport transfers for only US$20 per person.
3. Two-Day Vitalizing Yoga Retreat in Kathmandu, Nepal
Address: Nepal Ayurveda Home, Thamel Marg, Kathmandu, Nepal
Price: starts at US$60 per person from Nepal Ayurveda Home
Nepal Ayurveda Home maximizes your quick getaway with their overnight yoga retreat. They introduce you into the life-changing effects of yoga through the four classes such as two yoga asanas, one breathing-relaxation, and one meditation class. You will experience all this without too much commitment, just enough to introduce you to yoga.
Moreover, it's located in the peaceful area of Thamel in Kathmandu. Also, Kathmandu is a historical hub that boasts breathtaking temples, immense bazaars and, of course, the iconic Shivapuri National Park. After you cleanse your inner peace, you may also head to these spots to get the most out of your vacation.
The Nepal Ayurveda Home is less than six kilometers from Tribhuvan International Airport where you can take a 15-minute taxi ride.
4. Three-Day Mini Yoga Weekend Holiday in Chumphon, Thailand
Address: 71/2 M4 Bahn Paksong, Amphur Phato, Changwat Chumphon, Thailand
Price: starts at US$66 per person from Book Yoga Retreats
Perched in the southern part of Thailand, you will see an immaculate beauty unspoiled by excessive urban life. Instead of seeing hectic traffic and hearing loud noises, you will see abundant rainforests and majestic mountains that will surely give you the tranquility you never thought you will ever experience.
Similar to most yoga retreat centers, Eco-Logic Yoga Retreat also serves vegetarian dishes for breakfast, lunch, and dinner. But they also have regular meals if you are still unsure if you would like to switch your lifestyle.
You can get to Eco-Logic Yoga Retreat from Ranong Airport by taking their airport transfer that only costs US$16 per person. But if you're coming from Bangkok, you can take the 10-hour bus ride from Southern Bus Terminal. This costs from THB437 or US$14 to THB680 or US$22, depending on the schedule and seat class. You can check the availability at the Bus Online Ticket website.
5. Seven-Day Blissful Hatha and Ashtanga Yoga and Meditation in South Goa, India
Address: Agonda Om Yoga Kutir, Agonda, South Goa, India
Price: starts at US$90 per person from Book Yoga Retreats
With the comprehensive yoga classes and week-long retreat in a small hill with a tranquil view of verdant farmlands, Yoga Cave Initiative will give you a retreat centered in holistic healing. In this retreat, you will be guided by Sanjeev Dutta, who is a prominent yoga teacher in India.
In this week-long retreat, you will learn about yoga through practice and philosophy. You will get to know yoga beyond its physical sense and you will understand its concepts and foundations. With this, you will not only heal physically but mentally as well.
The Om Yoga Shala Retreat Center is 40 kilometers away from Goa International Airport, but they offer airport transfers for as low as US$50 per person.
6. Four-day Yoga and Meditation Retreat in Surat Thani, Thailand
Address: Wonderland Healing Center, Koh Phangan, Surat Thani, Thailand
Price: starts at US$96 per person from Wonderland Healing Center
If you are looking for a remote yoga retreat location away from the bustling urban traffic, come to Wonderland Healing Center. It is nestled in a small island in the southeast of Thailand, surrounded by beautiful gardens and an idyllic mountain view. At the retreat center, you will feel closer to nature as you choose among the yoga, meditation, and pilates classes that will suit your level.
Some of their classes start as early as 7:30 AM and your day will consist of any combinations of Hatha, Vinyasa, Yin, Acro yoga, or Therapeutic yoga. Also, your breakfast, lunch, and dinner are all-vegetarian. And, of course, in your free time, you can visit Phaeng Waterfalls or you can socialize with other members.
Just note that you will have to take a 30-min ride on a ferry (US$10) from Samui Airport to reach this amazing retreat center. For fewer crowds and lower prices, you can visit the retreat center during their low season, which is from April to November.
7. Three-Day Himalayan Meditation and Yoga Retreat in Uttarakhand, India
Address: Yoga Vidya Mandiram, Rishikesh, Uttarakhand, India
Price: starts at US$99 per person from Yoga Vidya Mandiram Yoga School
One of India's most popular yoga retreats, Yoga Vidya Mandiram Yoga School conducts a three-day program that aims to teach the participants meditation, healing, and transformation. The Himalayan yogis teach traditional yoga with contemporary techniques that cover asana (yoga posture) and pranayama (breathing) practice as well as yoga cleansing methods. Apart from the yoga program, you will also get the chance to explore the holy town of Rishikesh, found in the Ganges river, and the Himalayan temples and shrines.
While you empty your mind from stress, the yoga school will fill your stomach. If you are just starting out to be a vegetarian or you haven't tried being a vegetarian, for sure you will be one after three days. Your breakfast, lunch, and dinner are a creative and balanced vegetarian diet.
The yoga school is six to seven hours away from Indira Gandhi International Airport, but they offer a transfer for only US$75 per person. But you may also take the bus at Kashmiri Gate National Bus stand that leaves every hour. Although the ride may take about eight hours, the airconditioned buses only cost INR450 or US$6 per way per person.
8. Three-Day "How are you really?" Yoga Retreat in Krong Kampot, Cambodia
Address: Yoga Barn, Andoung Khmer, Krong Kampot, Cambodia
Price: starts at US$100 per person from Yoga Barn
Sometimes, the simple question "How are you really?" seems to be harder to answer than solving a mathematical equation. Perhaps, with our everyday lives putting us in mechanical activities we became deaf to our own issues. Good thing there is the Yoga Barn that allows us to check ourselves and achieve the peace that we lack or maintain the peace that we possess. In this program, you will delve into the chakras and Ayurveda to know more about yourselves. You will also partake in Hatha, Vinyasa, Fly-High, and Yin yoga classes.
Aside from the yoga classes, you will also explore the amazing town of Kampot and a pepper farm. Also, in your stay, you will savor a vegetarian buffet-style breakfast, lunch, and dinner made with fresh ingredients from farms, shops, and markets.
From Phnom Penh International Airport, it will take you around four hours by taxi to reach Yoga Barn. So we suggest coming from Sihanoukville International Airport, which will take youto Yoga Barn within two hours only.
9. Two-Day Go Green Meditation and Yoga Retreat in Negeri Sembilan, Malaysia
Address: Titi Eco Farm Resort, Negeri Sembilan, West Malaysia, Malaysia
Price: starts at US$115 per person from Book Yoga Retreats
One of the best yoga retreats in Malaysia, Titi Eco Farm Resort boasts colder breeze, picturesque mountains, and greenery, as well as its 40 acres of a vegetable garden, farm, ponds, and recreational area.
Aside from the yoga classes, you will enjoy guided meditation and pranayama sessions, as well as sound therapy with Tibetan singing bowl. They also have a guided shopping and tour within their 40-acre eco-farm, where you can partake in cooking classes.
You can get to Titi Eco Farm Resort from Kuala Lumpur International Airport via Lekas Highway or Seremban Town. These routes are safer and are recommended by locals.
10. Three-Day Nature and Yoga Holiday in São Miguel, Portugal
Address: Cachopas Yoga Nature Lodge, Cachopas, São Miguel, Portugal
Price: starts at US$121 per person from Book Yoga Retreats
In terms of location, Cachopas Yoga Nature Lodge is in the best of both worlds. It is located in a scenic valley and is 90 minutes away from the beach on foot. Also, it is on the border of the tranquil Alentejo region and the bustling Algarve region. In their program, yoga classes are only held at 8 AM, then you will have breakfast by 9:30 AM, then the rest of the day is for your own leisure.
The nearest airport to Cachopas Yoga Nature Lodge is the Faro Airport. It's suggested to get to the lodge by car because the almost two hours of taxi ride costs around EUR100 or US$118. If you have other options such as arriving from Lisbon, you can directly reach Odeceixe Bus Station with Rede Express (EUR18 or US$21). Then staff from Cachopas Yoga Nature Lodge can pick you up from the Odeceixe Bus Station.
Luxury Yoga Retreats above US$700
11. Six-Day Relaxing Yoga Retreat in Phuket, Thailand
Address: Mangosteen Ayurveda & Wellness Resort, Soi Mangosteen, Phuket, Thailand
Price: starts at US$783 per person from Book Yoga Retreats
Nestled in a private hillside surrounded by verdant trees, expansive greenery, and lavish accommodation, the luxurious Mangosteen Ayurveda & Wellness Resort is a yoga retreat haven. Here you will be taken into another dimension away from your worries and stressful everyday lives. With the supervision of their in-house Ayurveda doctors and esteemed yogis, you will be able to perform Hatha and Vinyasa yoga, soul-healing meditation, and an hour of daily spa massage every day.
Aside from these, they also serve healthy full-course buffet meals with detox juices, and they give free shuttle services to Kata Beach and nearby local markets for recreation activities.
You can get to Mangosteen Ayurveda & Wellness Resort from Phuket International Airport. The airport is an hour away from the resort but you can avail their roundtrip airport transfers for only US$84 per person.
12. Five-Day Luxury Yoga, Massages, and Wellness Detox Holiday in Essaouira, Morocco
Address: Villa Oceane, Essaouira, Morocco
Price: starts at US$822 per person from Villa Oceane
Surrounded by a vast area of iconic Moroccan architecture, you will find yourself immersed in holistic healing. In your five-day yoga retreat, you will savor three healthy meals of your dietary choice and take detox juice everyday, lounge in stunning interior rooms, join numerous Hatha yoga classes, take relaxing massages, as well as join exciting trips to the Medina of Essaouira, cedar forest, fine sand dunes, and beautiful beaches.
What's great about this yoga retreat is that the participants are only a maximum of eight people. So, if you are a beginner, you will be able to muster the confidence with an extensive program with your yogi master.
Located on the coasts of the port city of Essaouira, Villa Oceane can be reached from Essaouira-Mogador Airport. But you don't have to worry about your transfer because it's already included in the package.
13. Seven-Day Yoga Retreat in a Luxury Beachfront Resort in Durres, Albania
Address: Adriatik Hotel, Durres, Albania
Price: Starts at US$1,008 per person from Book Yoga Retreats
A ritzy Mediterranean resort in the shores of the Adriatic sea, the Adriatik Hotel offers world-class amenities and activities. From its Mediterranean interiors to a spacious pool area, to superlative gastronomic experience and beachfront yoga classes, you will never run out of things to do in the resort.
Their yoga classes consist of different yoga styles such as Anusara, Bikram, Power, and Ashtanga. These yoga styles will not only renew your energy but also teach you ways on how you will conserve that energy when you get back to your daily lives.
The nearest airport to Adriatik Hotel is Tirana International Airport Nënë Tereza, which is less than an hour away. But you don't have to worry about your airport transfers because it's already included in the package.
14. Six-Day Dive and Yoga Retreat in Tulum, Mexico
Address: Tribal Tulum, Tulum, Mexico
Price: starts at US$1,389 per person from Book Yoga Retreats
With our everyday lives bombarded with so much noise, sometimes we just like to retreat into complete silence to listen to our inner voices. In Tribal Tulum, aside from the daily yoga classes that explore Iyengar, Vinyasa, Yin, and Restorative styles, you will also experience the peace and the deafening sound of nature. This could be through freediving and scuba diving or cycling around to see caves and Mayan archaeological sites.
From Cancún International Airport, you can reach Tribal Tulum in less than an hour and a half. Tribal Tulum can organize your transfers, just let them know once you book your slot.
15. Seven-Day Mindfulness and Yoga Retreat in Sardinia, Italy
Address: Galanias Hotel, Ogliastra, Sardinia, Italy
Price: starts at US$1,505 per person from Galanias Hotel
Galanias Hotel conducts themed holidays that include a yoga retreat, one of the famous yoga retreats in Italy. Situated near the coast of the turquoise-colored Tyrrhenian Sea and surrounded by lush lands, Galanias Hotel is a stunning luxury destination.
In their program, you will have the time to detach yourself from your daily hustle and slowly immerse yourself into relaxation, healing, and rediscovery. Here you will practice gentle Hatha yoga and Pranayama as well as a guided Nidra yoga and meditation under the cordial Sardinian weather. You will also feast on a hearty and healthy breakfast and dinner every day. Aside from yoga, you may also enjoy a trip to the beach where you can learn how to dive and enjoy kayaking, or you may also take a sight-seeing tour to caves and archeological sites.
Make sure to book your flight to either Cagliari Elmas Airport or Olbia Costa Smeralda Airport so that you can avail of the free airport transfer.
16. Eight-Day Alpine Summer Yoga Retreat in Chamonix, France
Address: Chalet Serena, Chamonix, France
Price: starts at US$1,809 per person from Bluerise Retreats
Imagine meditating and doing yoga with a majestic view of snow-blanketed Alps. What's more, it's not just any other Alps but the second-highest mountain in Europe, Mont Blanc. In Chalet Serena, you will be doing just that in a luxurious and cozy property with a terrace where you can have a panoramic view of Mont Blanc while doing Vinyasa, Restorative, or Nidra yoga styles. But in the case of rain, they also have an indoor yoga studio.
Aside from yoga and relaxing in the jacuzzi or sauna in the chalet, you can also join a guided hiking tour through the scenic Alps. The hike will run from two to three hours, but rest assured that it's a gentle hike that is suitable for beginners. The chalet will also serve creative and healthy meals three times a day. You can choose if you are on a vegetarian, meat, or fish diet.
Chalet Serena can be accessed from Geneva Airport. You don't have to worry about the airport transfer because it's already included in the package.
17. Six-Day Conscious Living Luxury Yoga Retreat in Athens, Greece
Address: Soul Breeze Sanctuary, Anavyssos, Greece
Price: starts at US$1,891 per person from Soul Breeze
With the sound of the waves crashing, beautiful views of the sunset, and exciting hiking trails, Soul Breeze Sanctuary offers a serene respite to help you create an immediate connection with your inner peace. You will feel more relaxed with their thoughtfully designed program, which mixes Vinyasa and Kundalini yoga.
Aside from that, they also serve locally picked fresh ingredients for your creative vegan plates from breakfast to dinner. Also, the package includes beach hopping in Athens Riviera and excursions to the ancient Sounio Temple and Vouliagmeni Lake, as well as sustainable advocacy of planting a tree with your name. There will be so many fun activities that are prepared for you. In addition, a professional photographer will be on hand to capture all the beautiful memories for you.
The Soul Breeze Sanctuary is located in Anavyssos. With this package, you will no longer worry about your transportation from the airport. You will be picked up hassle-free from and to the Athens Airport.
18. Four-Day Ultimate Health & Wellness Retreat in Alberta, Canada
Address: Riverside Chateau, Alberta, Canada
Price: starts at US$1,947 per person from Zen Wellness Center Calgary
Another popular yoga retreat in Canada, Zen Wellness Center Calgary thoughtfully created a program that aims to help the participants realign their energy. They help the participants have a sustainable mindset that will help them win over their anxieties or, in some cases, their depression.
In this program, you will be performing Hatha yoga, and you will also get to speak with a life and wellness coach to learn about techniques on how to control your emotions. Aside from that, you can also breathe in good energy through nature hiking or strolls, or relaxing in your luxury cabin-style rooms. Lastly, you can satisfy your tastebuds with their daily healthy meals.
The nearest airport to Riverside Chateau is Calgary International Airport. Once you book your slot, you can also ask them to organize your airport transfers for you.
19. Four-Day Private High-End Yoga Retreat in Bern, Switzerland
Address: Schweizerhof Hotel & Spa, Bern, Switzerland
Price: starts at US$2,825 per person from Book Yoga Retreats
Perched in the capital city of Switzerland, Schweizerhof Hotel & Spa offers one of the most sought-after yoga retreats in the country. It displays a modern palatial interior that exudes comfortability with a touch of monarchical taste.
Aside from its in-house amenities, it also boasts complete spa facilities that will surely pamper your stress away. They also serve exquisite meals that will help boost the energy that you need in the yoga sessions with deep meditation, as well as the hiking or swimming program that you can join.
You can reach the hotel from EuroAirport Basel Mulhouse Freiburg Airport, Geneva Airport, or Zürich Airport. But the nearest airport is EuroAirport Basel Mulhouse Freiburg Airport, which is an hour away from the hotel.
20. Eight-Day Indian Meditation and Healing Yoga Retreat in Ionian Islands, Greece
Address: Urania Luxury Resorts, Lefkada, Ionian Islands, Greece
Price: starts at US$3,402 per person from Urania Luxury Resorts
If you are looking for the ultimate luxury resort, Urania Luxury Resort is your best bet. With a breathtaking view of the nine Ionian Islands and being one of the world's self-serving luxury resorts, Urania Luxury Resort promises an amazing experience in a serene environment. Moreover, you will learn about the fusion of Buddhist meditation called Vipassana and the highest form of Asana called Iyengar Yoga. You will also learn about classical yoga and its practices, Chakra healing and energy channeling, and workshops on Ayurveda.
Apart from these, you will also enjoy healthy vegetarian dishes cooked by experts. In your free time, you may opt to get a relaxing massage and treatment, have a quiet time at the exclusive beach below the resort, or get into action in Lefkada Island.
You can get to Urania Luxury Resort from the Aktion National Airport. They are almost an hour and a half away from each other.
Final Thoughts
In choosing between a budget and luxury yoga retreat, it is best to check on the inclusions before deciding based on the price. There are times when a luxury yoga retreat may be more practical in the sense that if you add up the base price of a budget yoga retreat and the add-ons, it could just be within the same price range as the luxury option. On the other hand, there are also times when a luxury yoga retreat can be unreasonably expensive, and there are budget yoga retreats that have better amenities and activities. So it's best to do your research well.
Whichever you choose, make sure that you prioritize what you think will be good for your well-being in terms of the program and your budget. After all, that is the main purpose of your yoga retreat.