Madagascar Travel: All You Need To Know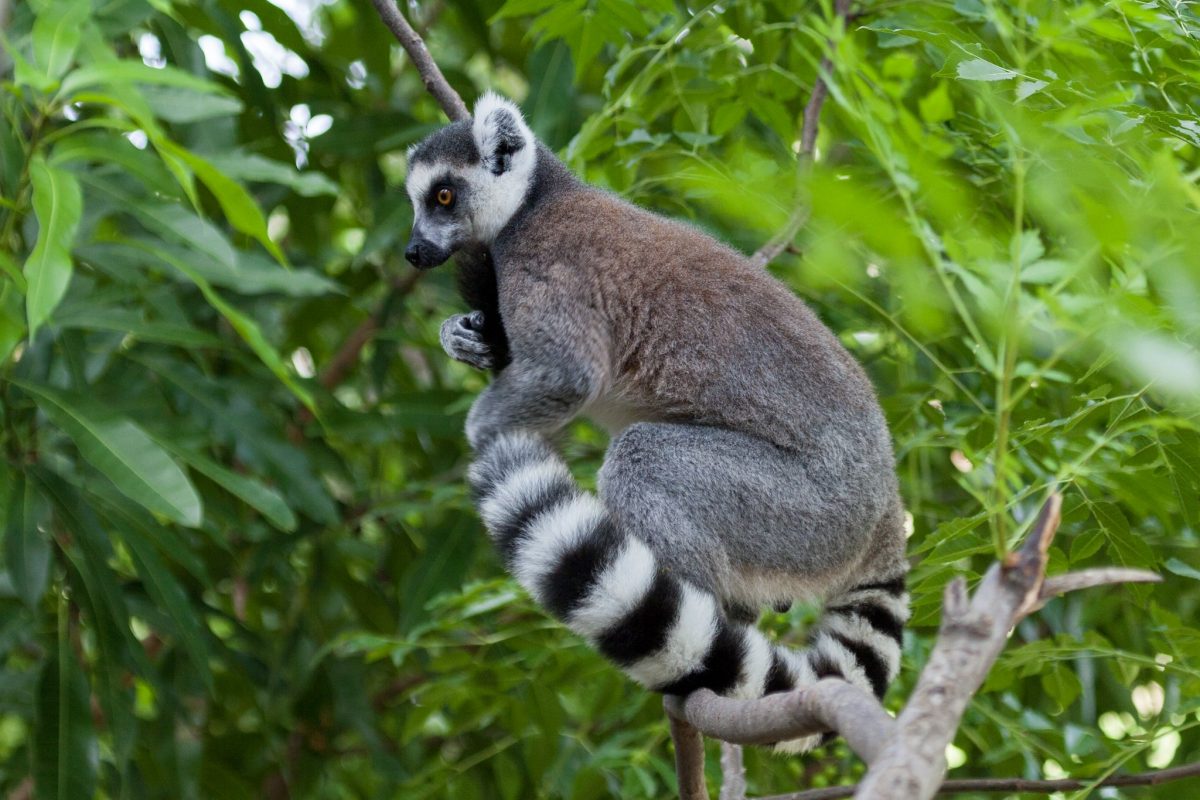 You might have heard of Madagascar due to widely popular animated movie. But what else do you know about this place? Read on to discover more about travelling to Madagascar.
Where Is Madagascar?
For starters, it is an island country in the Indian Ocean. In fact, the second biggest island country in the world for that matter. Its capital city is Antananarivo. It is subsequently the largest city in Madagascar.
Madagascar came into the limelight, following the massive production of Vanilla. It generates almost 80% of natural vanilla used worldwide. It is also famous for supplying cloves, shrimp, lychees, and coffee.
Cities And Provinces Of Madagascar
Other than Antananarivo, the other main cities are:
Antisirabe
Toamasina
Mahajanga
Fianarantsoa
Toliara
Antisiranana
Ambovombe
Madagascar is divided into 6 provinces, namely: Antananarivo, Antsiranana, Fianarantsoa, Mahajanga, Toamasina, and Toliara.
Official Languages Of Madagascar
The official languages of communication are Malagasy and French. French because of the country's long history with France, especially because of colonisation. That aside, approximately 18 different ethnic groups share its resource. They peacefully live together.
Religious Beliefs In Madagascar
With the rampant spread of Christianity, the Malagasy were not left behind either. However, a good percentage are still attached to their traditions. And another lot sits on the fence, trying to strike a balance between tradition and Christianity.
Currency Used In Madagascar
Malagasy use Ariary. Their money is available in both coins and notes. Foreign currencies are in circulation too. The first one is Euros, which is easily accepted. It is then followed by US Dollars and British Pounds.
Important Travel Requirements In Madagascar
Visa
All foreigners MUST have a visa that is valid. Madagascar is one of those countries where these can be purchased at the airport. But only if your intended stay will not go beyond 30 days. For longer visits, you will have to go to the embassy near you or make an online application.
Passport
Passports are equally compulsory. They should be valid for 6 months right from the time you enter Madagascar.
Airline Ticket
A return air ticket is a must too when you travel to Madagascar. If not, the only other acceptable alternative is an onward ticket.
Vaccinations
Little is expected of you here. The only concern revolves around the yellow fever vaccine. It is necessary if you have visited a country, which is prone to this disease within your previous 180 days. If not, you are good to go.
Getting Around Madagascar
Your excursions will certainly start from Ivato International Airport. This is the main airport in Madagascar. Located on the north of west of Antananarivo, it is about 16 kilometres away.
By Air
Once at Ivato, you can do connecting flights to various local destinations. This will be facilitated by either Air Madagascar or Madagasikara Airways. Like in the province of Mahajanga alone, there are about 16 airports. They include Analalava, Ambatomainty, Antsalova, and Ankaizina just to mention a few.
By Road
So far, this is the most common mode of transport used locally. It is because road transport does not cost as much compared to flights. Additionally, it presents different options to choose from.
Firstly, taxis. You will instantly see some lined up at the airport. Those airport taxis are very reliable and secure, but tend to be a bit overpriced. Worry not, there are cheaper varieties. You will start seeing them right outside the airport.
Car Hire
Secondly, you can hire a car and drive yourself. Or better still, subsequently pay for chauffeur services.
Driving around means you familiarise yourself with this country. Malagasy drive strictly on the right side of the road. Furthermore, their infrastructure is poorly developed. A better shot would be sitting back and enjoying the ride.
Rickshaws
Thirdly, jump into tuk-tuks, alternatively called rickshaws. These ones guarantee you an adventure of a life time. They are fairly open. You will thus have eccentric views as they vibrate towards your destination.
Minibuses
You may board minibuses. Minibuses are popularly known in Madagascar as Taxi-Brousse and mostly operate in between towns. They have one major setback – being quite slow and therefore very time-consuming. Additionally, they make stopovers along the way.
Safety And Security Of Madagascar
Generally, Madagascar is a safe country. But it also faces some security challenges which are common. As a precaution, always leave your expensive belongings in the safe deposit boxes provided in the hotels when you travel around Madagascar.
Always Be Cautious
Stay alert when you are in crowded places, including tuk-tuks and minibuses. Avoid walking alone in the dark. Get someone to accompany you, a local if possible. They know the dangerous places to avoid.
Trustworthy Service Providers In Madagascar
Cases of kidnappings occurred in the country. Kidnappers mostly prey on rich foreigners and expatriates. Be as simple as you can whenever and wherever. Most importantly, always try and get your services from renowned and trustworthy ventures.
Accommodation: Best 5 Hotels In Madagascar
Madagascar is full of hotels and lodges. You have the freedom of choosing where to stay. But again, this has proven to be a little confusing. The 5 best hotels in Madagascar are:
Le Relais Des Plateaux Hotel & Spa
Antsanitia Resort
Grand Hotel Urban
Carlton Madagascar
Laguna Blu Resort.
10 Best Attractions Not To Be Missed When Travelling To Madagascar
Remember that famous movie, "Coming To Madagascar"? At last, we are here! Ensure you visit the following beauties before you exit.
This is an island on the northwestern end of Madagascar. It forms a good basis for visiting the other neighbouring islands. It has lovely hotels and villages where you can stay while doing your tours. Nosy Be also boasts of beaches. They are considered to be among the best in Madagascar. Here are other islands nearby that you should visit:
Whether you're a beginner or a pro, you will find perfect spots for diving and snorkeling here. You will the rich marine wildlife of the country.
Nosy Iranja
Once at Nosy Be, make time for Nosy Iranja. It consists of two different islands that conjoin during low tides. Low tides mean low water levels which in turn expose this secret. And the revelation is a white bar of sand, conducive for walking, swimming, or sunbathing. Better done before water claims ownership again.
Nosy Komba
One more small island lying close by. A boat ride from Nosy Be to Nosy Komba takes about 20 minutes. The lemurs, chameleons, and Aldabra turtles on board will make your rendezvous worthwhile.
2.
Ranomafana National Park
It is the pearl of Ranomafana Village. It is home to an endangered type of lemur, the golden bamboo. This is also the place where it was first spotted in 1986. The other unique species living here are the ruffed white and black, Milne-Edwards sifaka, and the greater bamboo lemurs. Ranomafana further hosts more than 130 varying types of frogs.
3.
Royal Hill Ambohimanga
The hill bears the village that the royalty of Madagascar once used as their home. This village is secured by a wall which was put up in 1847 using egg whites, limes, and a mortar.
The precious compound where the islands' greatest king lived also stands magnificently. The one and only King Andrianampoinimerina. Don't stress over the lengthy name.
What It Holds
Concentrate on the unique walls of this compound. They were put up using firm rosewood. The artefacts which the king used are well displayed, too, including his talismans and weapons.
You definitely can't miss the Baobabs when travelling to Madagascar.
This avenue links Belon'i Tsiribihina and Morondava. The Baobabs, trees endemic in Madagascar, are as old as they can be. They are about 800 years old. In the beginning, it was a fully-fledged forest, then men reached Madagascar. They cleared the trees but left the Baobab species, scantily spread about. The avenue was later shaped in place.
It is also referred to as Nosy Boraha. Ile Sainte Marie is an old name. This place attracts countless tourists by virtue of being a strategic place for watching whales. The channel which connects Nosy Boraha to Madagascar is the particular hot spot. The regions free from whales are utilised well for diving. What a mixture!
History Of Pirates
Nosy Boraha has some sumptuous history. It was a popular destination for pirates. The magical location of the bays and caves naturally protects this place from storms. Pirates discovered this and immediately knew their treasures would be safe. To add on to that, it was strategically located along their maritime routes. And so they would always come to hide their goodies from the ocean.
6.
Tsingy De Bamaraha Strict Nature Reserve
Tsingy de Bamaraha Nature Reserve is in Melaky, northwest Madagascar. The nature reserve stands out for its mangrove forests, numerous lemurs, and veritable geography. It comprises of limestone which have set atop cliffs in the shape of needles. These stones are so sharp they can go through your skin at the slightest provocation. In fact, the word "Tsingy" aptly means an area where you can't walk bare feet.
7.
Montagne d'Ambre National Park
You have to see the water catchment area for Antananarivo. It is one of the key functions of Montagne d'Ambre. The park has 6 crater lakes, 3 waterfalls, and endemic flora and fauna. There are about 75 different types of birds and more than 1000 species of plants. This park can be accessed with ease. It is the only park in Madagascar which can be traversed without guides because of its well-placed infrastructure.
8.
Andringitra National Park
It was established in the year 1999. Andringitra is a part of the Rainforests of the Atsinanana World Heritage Site. There are several species of flora and fauna considered endemic in this national park. It has more than 1000 types of plants, and 55 species of animals. Lemurs are all around in Madagascar, but here, you will get 13 different types!
Andringitra spreads across 3 different communities. The Baras, the Bara Haronga, and the Betsileo. They cohabit peacefully.
This park is in the region of Ihorombe, a must-visit when you travel to Madagascar. The park is a beautiful combination of canyons, plateaus, plains, and rocky outcrops. But initially, it was a mere landscape made of sandstone. It was later eroded by water and soil resulting into these captivating landforms.
It also comprises of a number of swimming pools which are natural. Don't leave your swimming costumes as you gear for a walk into the park, which can take up to 7 days. You can quit whenever you deem it satisfactory. The park is also home to some indigenous species of trees and animals. For instance, the tapia tree, a tree that is only in the central highlands of Madagascar.
10.
Andasibe-Mantadia National Park
The park occupies space around 150 kilometres to the east of Antananarivo. It was named after the nearby village of Andasibe. If you ever feel the need to do some walking, this park is just about it. You can walk through the entire park which sits on around 155 square kilometres.
Analamazaotra Reserve is by extension a fraction of this park. The largest type of lemurs in Madagascar, Indris, are so many over here.
Best Time To Visit Madagascar
Low Season
From January, tourism is at its lowest point. This ends in March. Madagascar receives lots of rainfall. Cyclones also occur occasionally. As a result of this harsh weather, even some national parks, lodges, and hotels close down.
Lukewarm Months
They are April, May, and June. The rains start to recede. Sunshine decorates most of the days. The area starts to light up a bit. Some places open up for business. However, tourists are not so many.
Everybody wants a piece of fresh sunshine. Therefore, whales, lemurs, and other reptiles also come out. They embrace the fast-changing weather. Definitely a good time for you to travel to Madagascar.
Peak Season
Between July and September, tourism is at its peak.
July pauses the most suitable time to catch glimpse of humpback whales. They check in to the coasts in preparation for winter. The forests are usually dry at this point. Subsequently, it's also a sweet session for your nature walk.
The Coolest Month
August is the coolest month. It's therefore quite authentic for island excursions. September belongs to the birds. It is their season for breeding and basking. In return, you will see several and unique types.
Season For Baby Lemurs
Most mummies bring out their baby lemurs in November and October. Consequently, these babies are in the open. It is because these months are awesomely warm.
December is the hottest month. On the other hand, it is also the month when the region begins experiencing rain showers.
Here's all you have to know before travelling to Madagascar. Bring along a trail camera to capture those beautiful scenes in Madagascar!