Located in Tokyo's Taito Ward within Ueno Park is Ueno Zoo, which happens to be Japan's oldest zoo. Founded in 1882 by naturalist and civil servant Tanaka Yoshio, the zoo had a troubled history.
In 1943, during World War II, the United States conducted air raids on Tokyo. Shigeo Ōdachi, the administrator of Tokyo, ordered for some of the animals in the zoo to be killed out of fear that they may run loose if it gets hit by the raids. Most of them were killed through poisoning and other methods such as starvation diets. Today, a monument dedicated to these animals stands in the zoo today.
Since then, Ueno Zoo has grown considerably and the old fashioned cages were replaced with modern exhibits and enclosures. Today the zoo is home to 400 species of animals and is considered the flagship zoo of Japan. If you're planning to visit Ueno Zoo during your next trip to the Land of the Rising Sun, here are some of the attractions and exhibits that you might find fascinating.
Ueno Zoo's Main Attractions
Giant Panda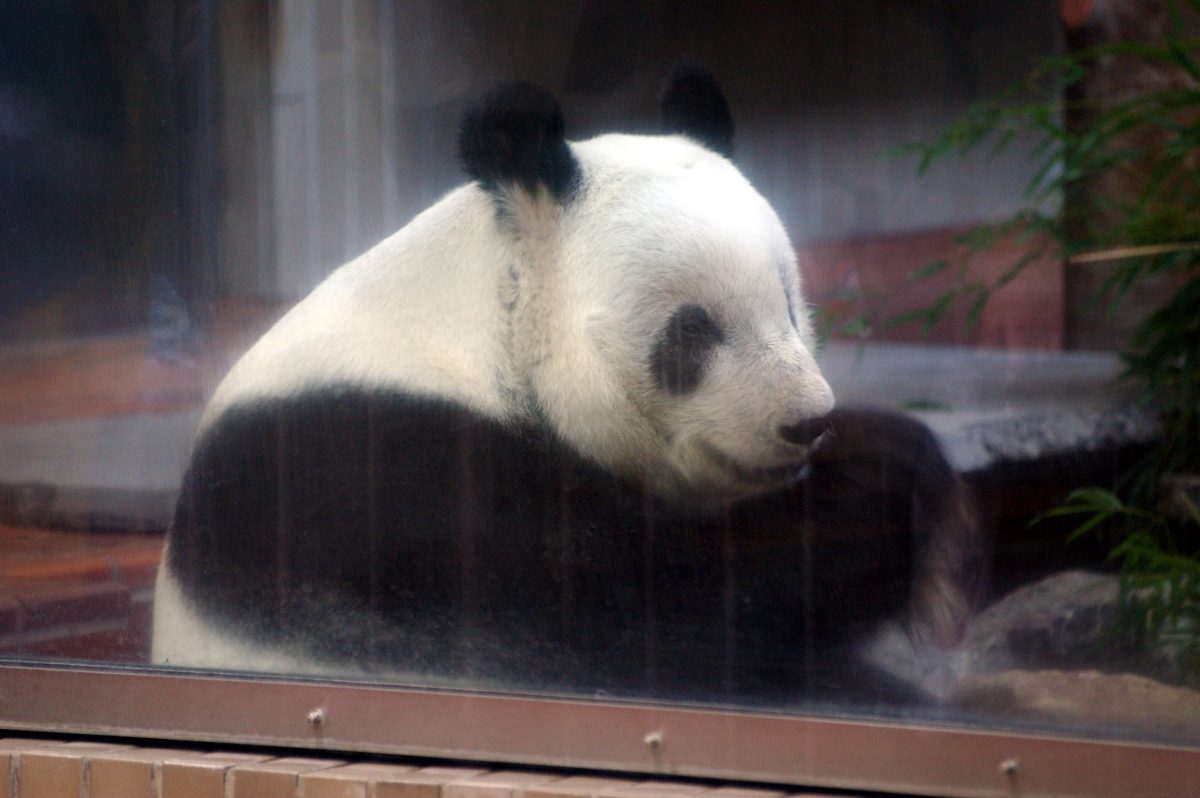 The stars of the Ueno Zoo are undoubtedly its Giant Pandas. Ueno Zoo has a long history of having pandas live there. These bears are very popular among Japanese visitors for its unique black and white fur and how cute it looks when they're munching on bamboo.
In 1972, the first pandas arrived in Ueno Zoo from China. Since then, the zoo has worked with both the Beijing Zoo and San Diego Zoo to help out with the breeding and conservation of wild pandas. In 2011, Ueno Zoo received two new pandas, Ri Ri and Shin Shin. If you plan on visiting these adorable giants, be sure to check the timing for the panda's feeding session so you can watch them much on some bamboo.
Aye-Aye Forest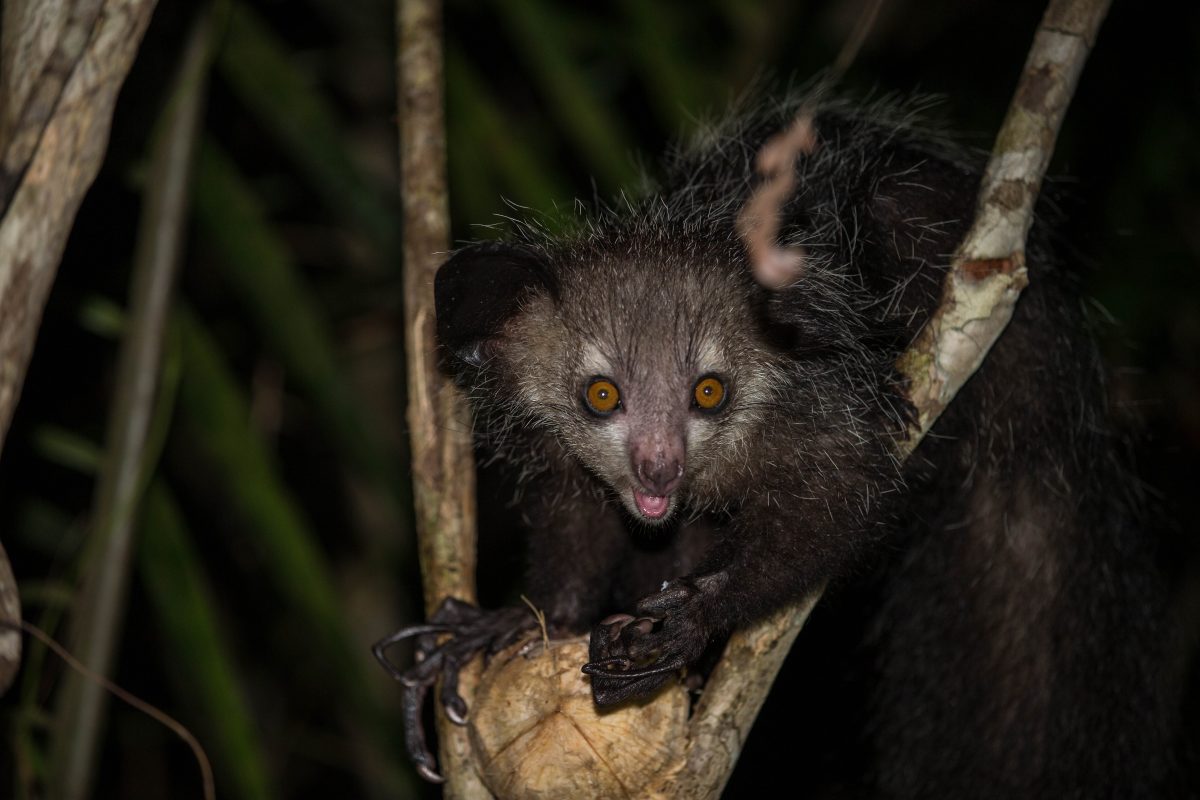 A trip to the Aye-Aye Forest is a gateway from Tokyo to the jungles of Madagascar. This exhibit is home to several lemur species such as the Ring-tailed lemur and Ruffed lemur. However, the main star of the exhibit is the Aye-Aye, the world's largest nocturnal primate. The animals are known for their really long fingers and huge red eyes.
The Aye-Aye is loved by the Japanese public as opposed to being feared in their native Madagascar due to the local belief that they bring misfortune. It's popular among Japanese children who learned about the animal in nursery rhymes in kindergarten.
Visitors to the Aye-Aye Forest can watch Aye-Ayes can other lemurs play and feed in their enclosure. Zoo Staff have altered the Aye-Aye's sleeping patterns by breeding them in a dark room so they can be awake for visitors to see.
Shinobazu Pond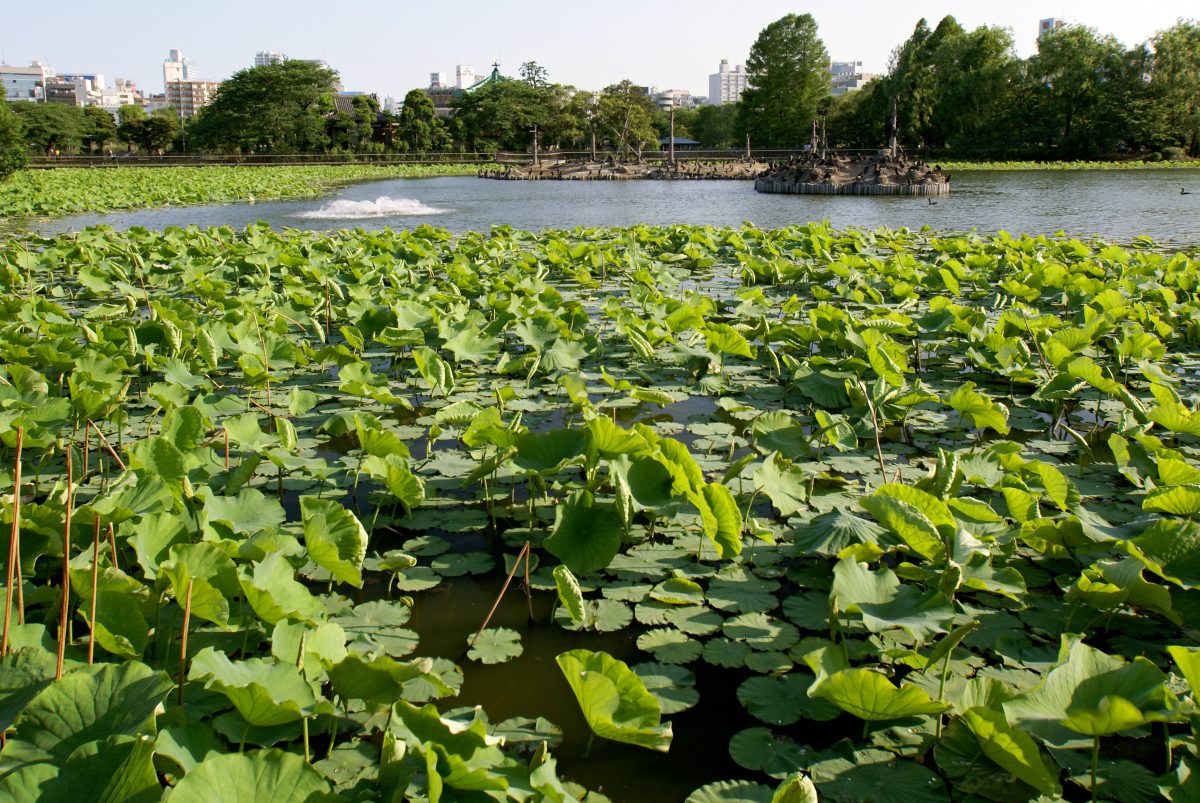 Want a break from walking around and a gorgeous view to gaze at? Shinobazu Pond is the perfect spot to relax and go for some birdwatching. Huge stretches of lotuses cover this lovely pond which blooms during the summer.
However, the main attractions of Shinobazu Pond are the resident and migratory birds. Visitors can find several species of ducks swimming and feeding in the pond as well as animals like the alligator snapping turtle. Furthermore, exhibits for the eagle, pelican and oriental white stork can be found here. Visitors can also pay a visit to the Kankan-tei tea house for some afternoon tea while marvelling at the stunning scenery.
Animals of Africa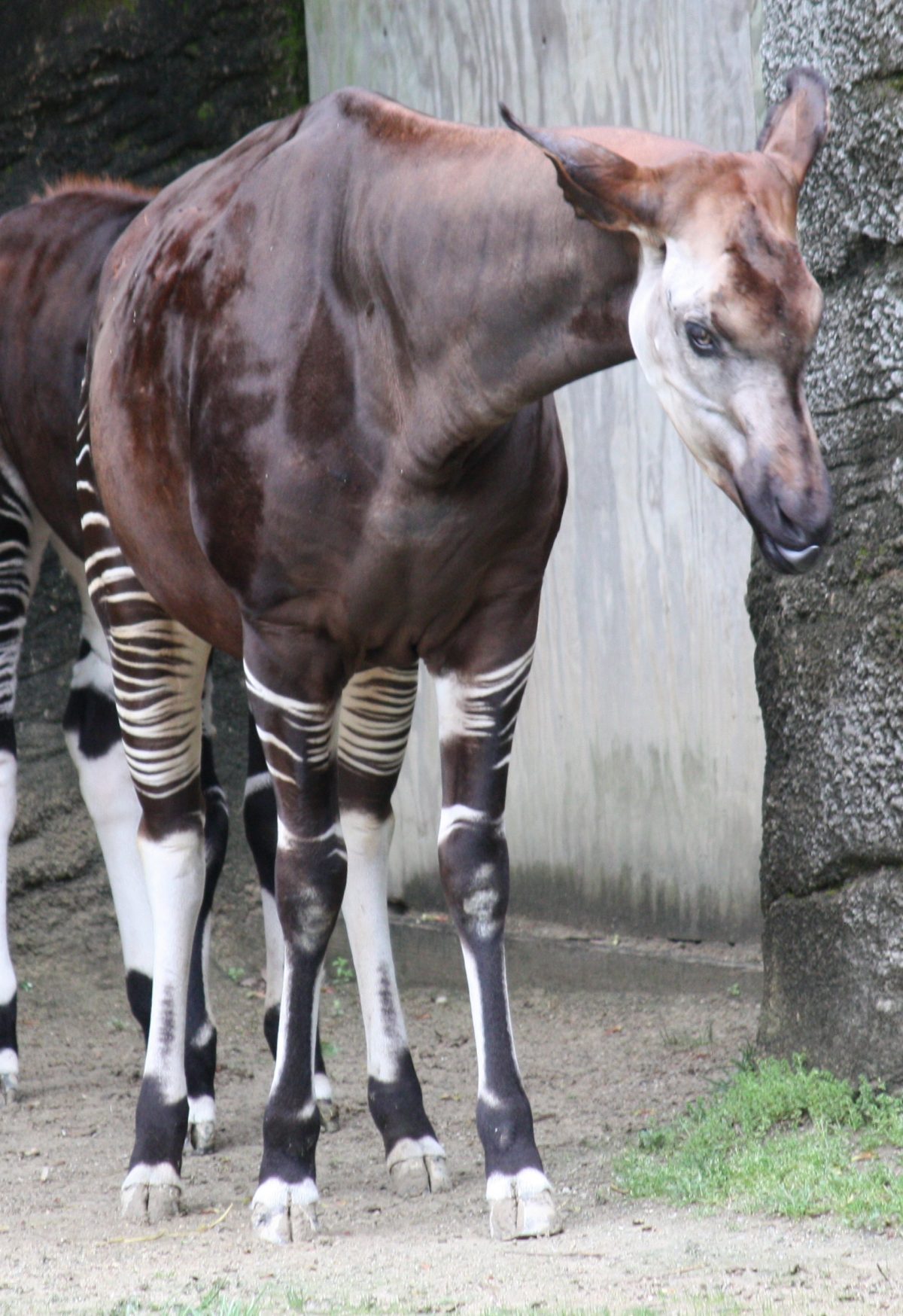 Did you know you can pay a visit to the African Savannah while you're in Japan? The Animals of Africa houses several species of large animals native to Africa. These include Giraffes, Zebras, Hippos and Rhinoceroses and they live side by side grazing in their enclosure. However, its biggest attraction is the Okapi. This strange animal native to the Congo looks like a strange mix of a horse and a zebra though it's not related to either animal. It's actually a member of the Giraffe family.
How To Get To Ueno Zoo
Visitors can reach Ueno Zoo by taking one of the main Tokyo subway lines. Those taking the JR Line need to stop at Ueno Station. From there, visitors can take a five-minute walk to the zoo. For those taking the Keisei Line, once you stop at Keisei Ueno Station, a four-minute walk is needed to reach the zoo.
An eight-minute walk to enough to reach the zoo from Subway Ueno Station if you're taking the Ginza and Hibiya Lines. For those taking the Chiyoda Line, a five-minute walk from Nezu Station will take you there. Finally, for those taking the Oedo Subway Line, you can reach the zoo by taking a 10-minute walk from Ueno-Okachimachi Station.
Ueno Zoo Opening Hours
The Zoo opens from 9.30 pm to 5 pm from Tuesdays to Fridays. The zoo is closed on Mondays, Public Holidays and from December 29 to January 1. Tuesdays will be closed if Monday is a Public Holiday.
Ueno's Tickets & Packages
Adults (Ages 16 – 64) – 600 yen
Seniors (Ages 65 +) – 300 yen
Students (Ages 13 – 15) – 200 yen
Children (ages 0 – 12) – Free
Admission is free for everyone on March 20 for Ueno Zoo's Anniversary Day as well as May 4 for Greenery Day and October 1 for Tokyo Citizens' Day. Junior high school students attending schools in Tokyo as well as the disabled and their caretaker will be given free admission.
Hotels Near Ueno Zoo
Nohga Hotel Ueno (0.9 km)
Centurion Hotel Ueno (0.9 km)
Hotel Coco Grand Ueno Shinobazu (0.8 km)
Kinuya Hotel (0.6 km)
Hotel Graphy Nezu (0.3 km)
Popular Tourist Destinations Near Ueno Zoo
Tokyo National Museum
Established in 1872, the Tokyo National Museum is the oldest Japanese national museum as well as the largest art museum in Japan. This museum houses a large collection of artefacts and artworks from Japan and across Asia. Tokyo National Museum has several exhibits.
One major exhibit is the Honkan gallery. It's dedicated to artefacts from Japan's medieval history including clothes, masks and armour. Another exhibit is the Tōyōkan exhibit which houses artefacts from across Asia most notably a large collection of Greco-Buddhist statues and sculptures from India and Central Asia. The last major exhibit is the Heiseikan gallery which is dedicated to the archaeology of Japan housing things like stone tools, potteries and statuettes.
National Museum of Nature and Science
Opened to the public in 1871, the National Museum of Nature and Science is a museum dedicated to natural history and pre-Meiji era science. The museum's collection includes skeletons of animals both extant and extinct, old inventions and several minerals. Also on display are many animals that were stuffed including the body of the famous loyal dog, Hachiko. Visitors can also find a locomotive displayed outside the museum.
National Museum of Western Art
Housing a large collection of western art, the National Museum of Western Art is one of the most popular museums in Japan.
The museum's collection is arranged and displayed according to the artwork types. For example, one gallery houses drawings while another is dedicated to prints. The museum also has two buildings with one housing paintings from the 18th Century and earlier and another housing those from the 19th Century and later. The museum also has a replica of Auguste Rodin's The Thinker near its entrance.
Final Thoughts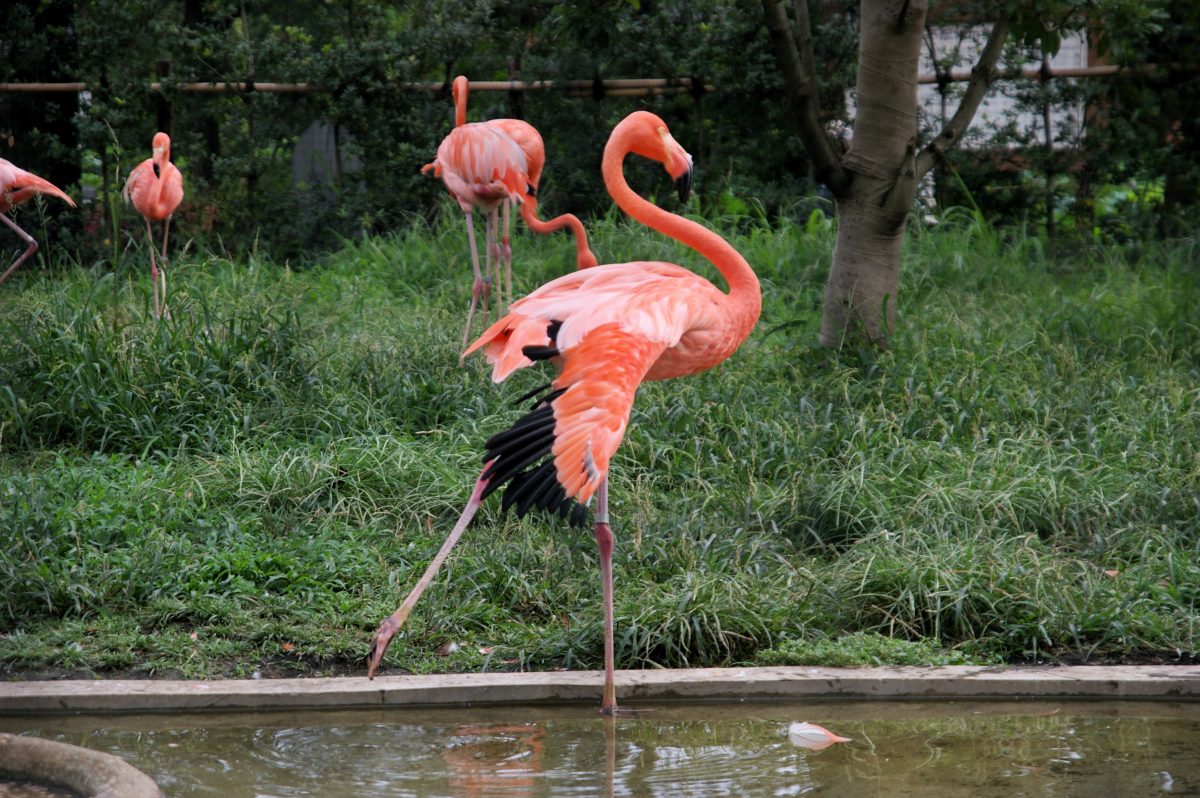 The Ueno Zoo is the perfect place to spend time with family if you're looking for a break from Tokyo's concrete jungle. With some of the most unique and rare animals in its enclosures, Ueno Zoo offers an experience that you won't find in any zoo. So if you're planning your next trip to the Land of the Rising Sun, pay Ueno Zoo a visit!