Everything You Need to Know About the Italian Riviera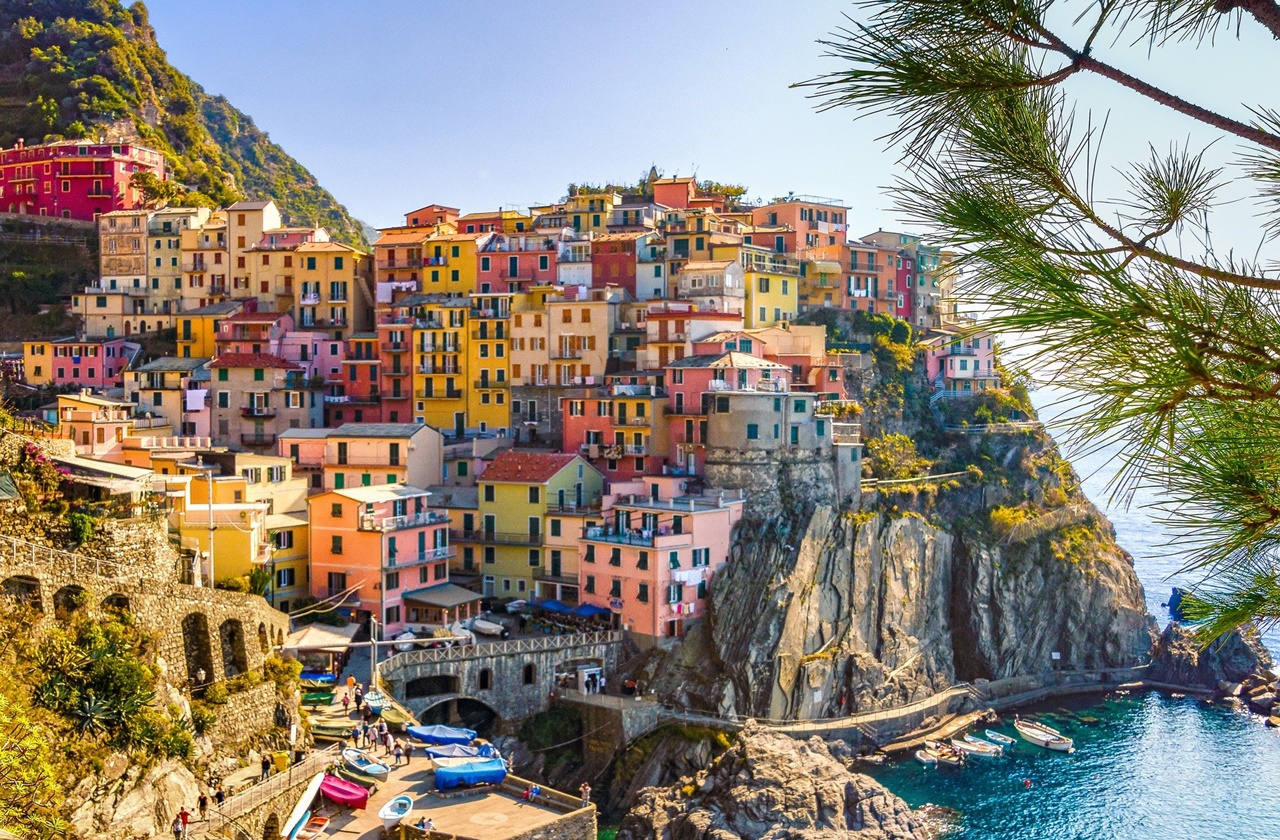 When one thinks of luxurious coastal getaways, the sandy shores of Miami Beach or Cape Town come to mind. In Europe, Èze, Nice, and other cities along the French Riviera are popular among celebrities and members of the elite for their jaw-dropping scenery. However, across the France-Italy border is another seaside destination that should be on every traveler's bucket list: the Italian Riviera.
Famous for its world-class gardens and bright, stacked houses, the Italian Riviera is every traveler's dream. There are lively towns like Portofino, as well as quieter and less-traveled ones like Alassio. And unlike the French Riviera where casinos, golf courses, and ski resorts are predominant, you'll find rugged cliffs, hiking trails, and charming villages on the Italian side.
If you want to see a different side of Italy, different from the fast-paced city life in Milan or Venice, plan a trip to this seaside paradise instead!
Where Is the Italian Riviera?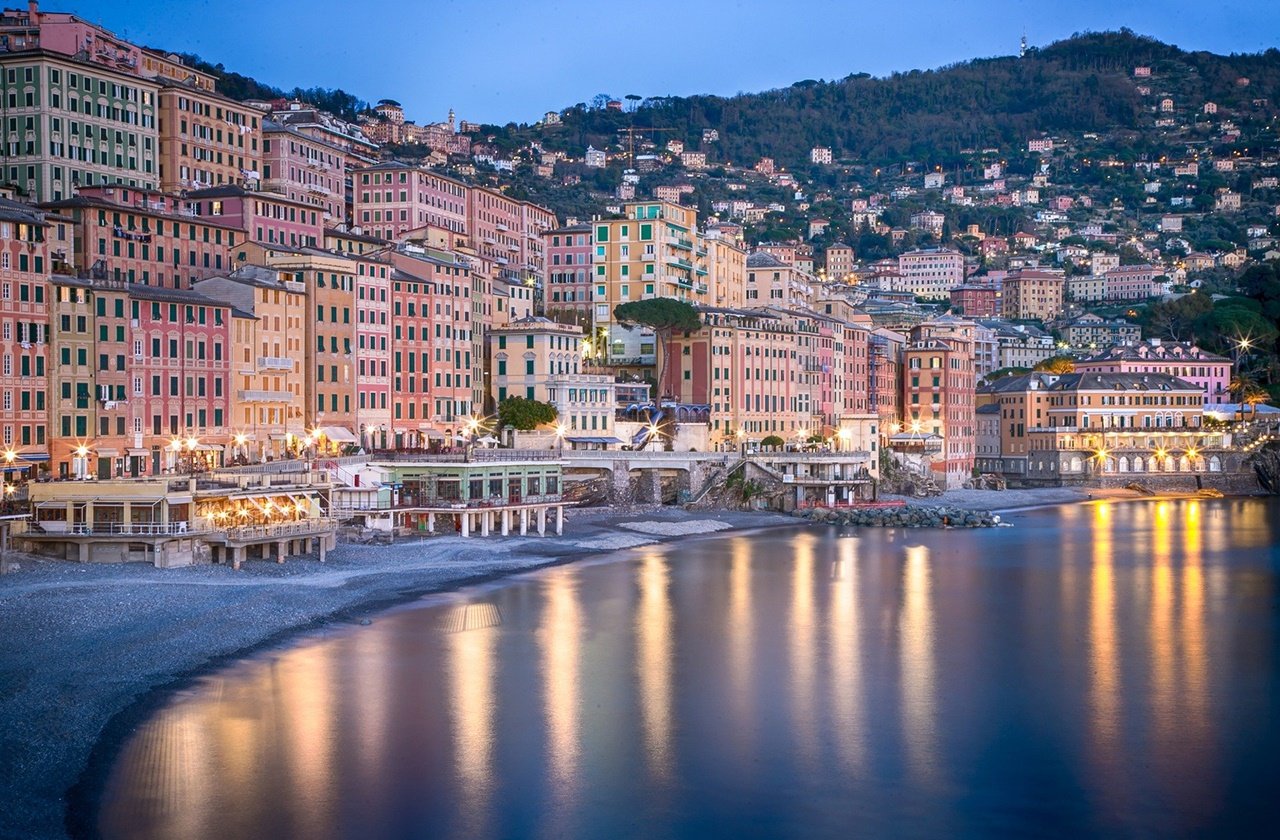 Photo by GioeleFazzeri on Pixabay
Located in northwestern Italy, the Italian Riviera is a stretch of coastline that runs from the French border to the Tuscan border. Spanning across 350 kilometers, it encompasses all four provinces of the Ligurian region: Imperia, Savona, Genoa, and La Spezia. Its center is in Genoa and divides the seaside area into two sections. From Genoa to the French border is the Riviera di Ponente, also known as "the coast of the setting sun", and from Genoa and Capo Corvo is the Riviera di Levante, known as the "the coast of the rising sun".
How to Get to the Italian Riviera
Despite being a seaside destination, it's relatively easy to get to the Italian Riviera. Genoa, the area's central province, is a great place to start exploring the region. Additionally, the Genoa Cristoforo Colombo Airport provides daily flights from Rome and European cities like London, Munich, Istanbul, and more. From Genoa, you can take a train, bus, or rental car to your chosen city.
On the other hand, you can take the train from your city of origin to Genoa. The train stations in Genoa (Brignole and Principe) have trips to and from Milan, Turin, Tuscany, and other cities. Make sure to check online or via your hotel accommodation for ticket prices and updated timetables. If you'll be coming from France, there's a train from Nice and Marseille that connects to the train station in Genoa.
Although not a popular option, you may opt to take a car and go on a road trip to the Italian Riviera. The views are just as beautiful and it allows you to slowly get used to the seaside view. Travel may take a longer time, but the scenery makes up for it. However, take note that if you'll rent a car there may be streets that are inaccessible to cars and taxis. Parking may also be difficult and unless your accommodation offers parking slot reservations, this could be a challenge.
Where to Stay
Albergo Barbara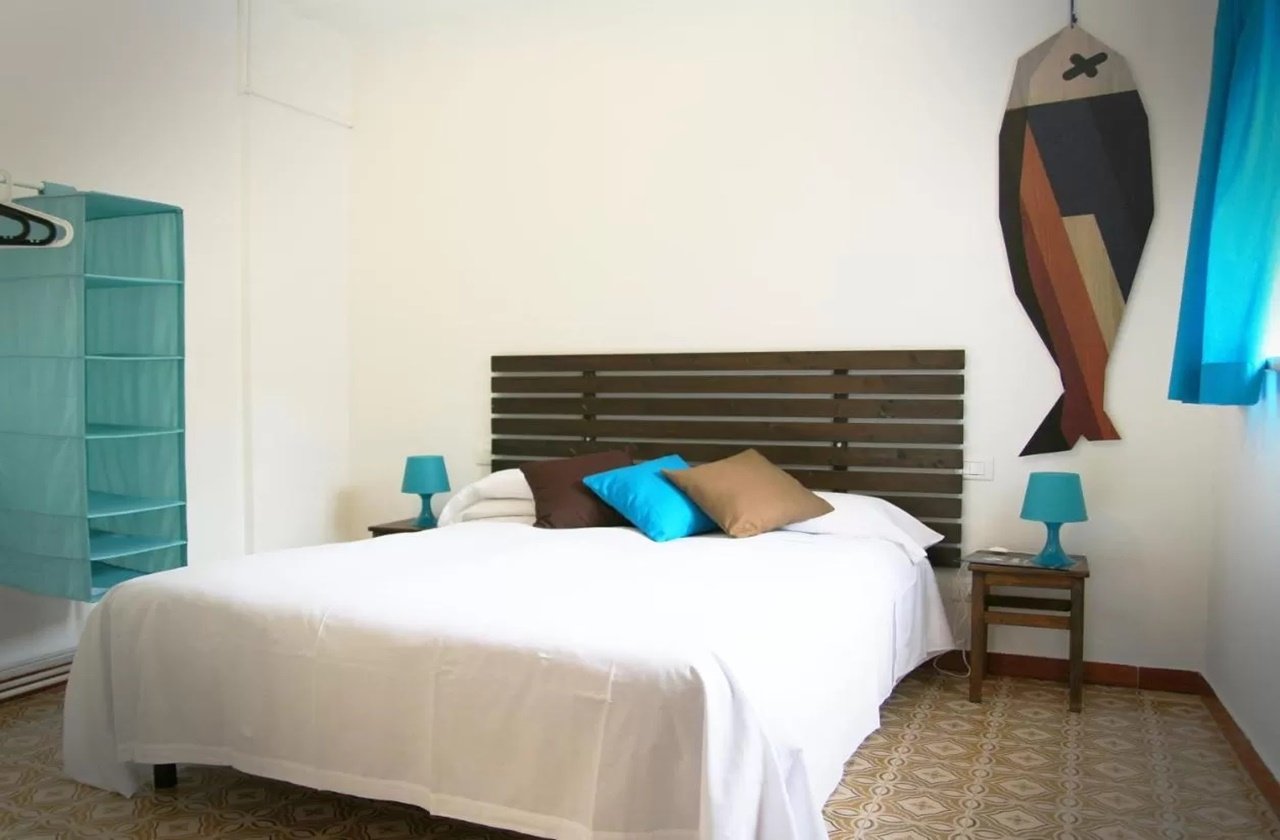 Photo from Albergo Barbara Booking.com Page
Address: Piazza Guglielmo Marconi, 30, 19018 Vernazza SP, Italy
Price: Starts at 91 USD
If you're staying in Vernazza and you're looking for a hotel closest to the sea, choose Albergo Barbara. It's only less than a hundred meters away from Vernazza Beach, perfect for travelers looking for a quick escape to the beach. The old-school hotel's rooms have city or sea views, offering free toiletries, air conditioning, free WiFi, and a private bathroom. For travelers wanting affordable lodging but has everything that a hotel has to offer, Albergo Barbara is the best choice.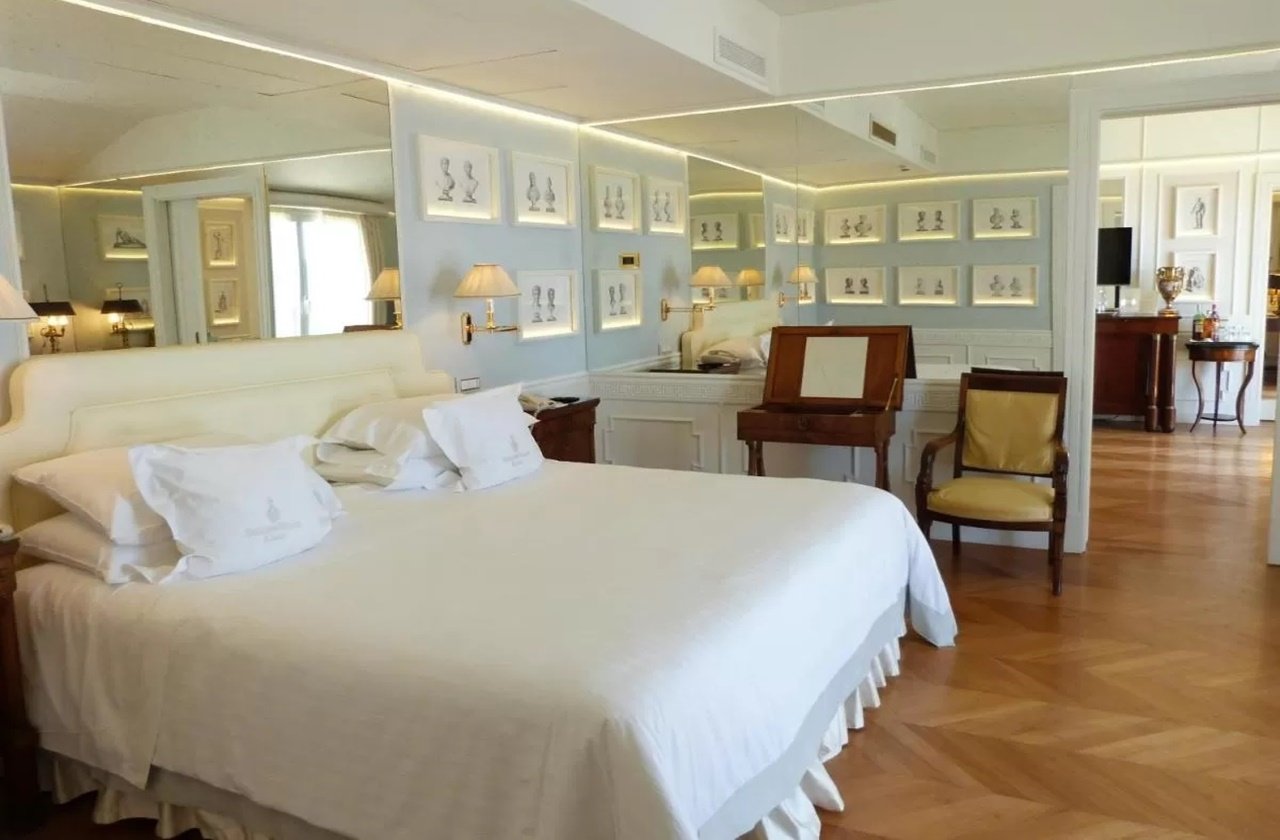 Photo from Excelsior Palace Hotel Booking.com Page
Address: Via S. Michele, 8, 16035 Rapallo GE, Italy
Price: Starts at 189 USD per night
For travelers staying at Rapallo, don't miss the 5-star luxury treatment at the Excelsior Palace Hotel. The hotel overlooks Portofino Bay, thanks to its sun terraces and rooms with views of the sea. Have a delicious breakfast buffet, lunch, and dinner at Lord Byron Restaurant; and during the summer months, enjoy lunch and dinner near the private beach at Eden Roc Restaurant. Room-wise, its 119 rooms boast a traditional yet elegant design with vintage furniture and hardwood floors. Guests at the Excelsior Palace Hotel can go on a cruise onboard a private yacht, go golfing, take a dip at the heated pool, and more.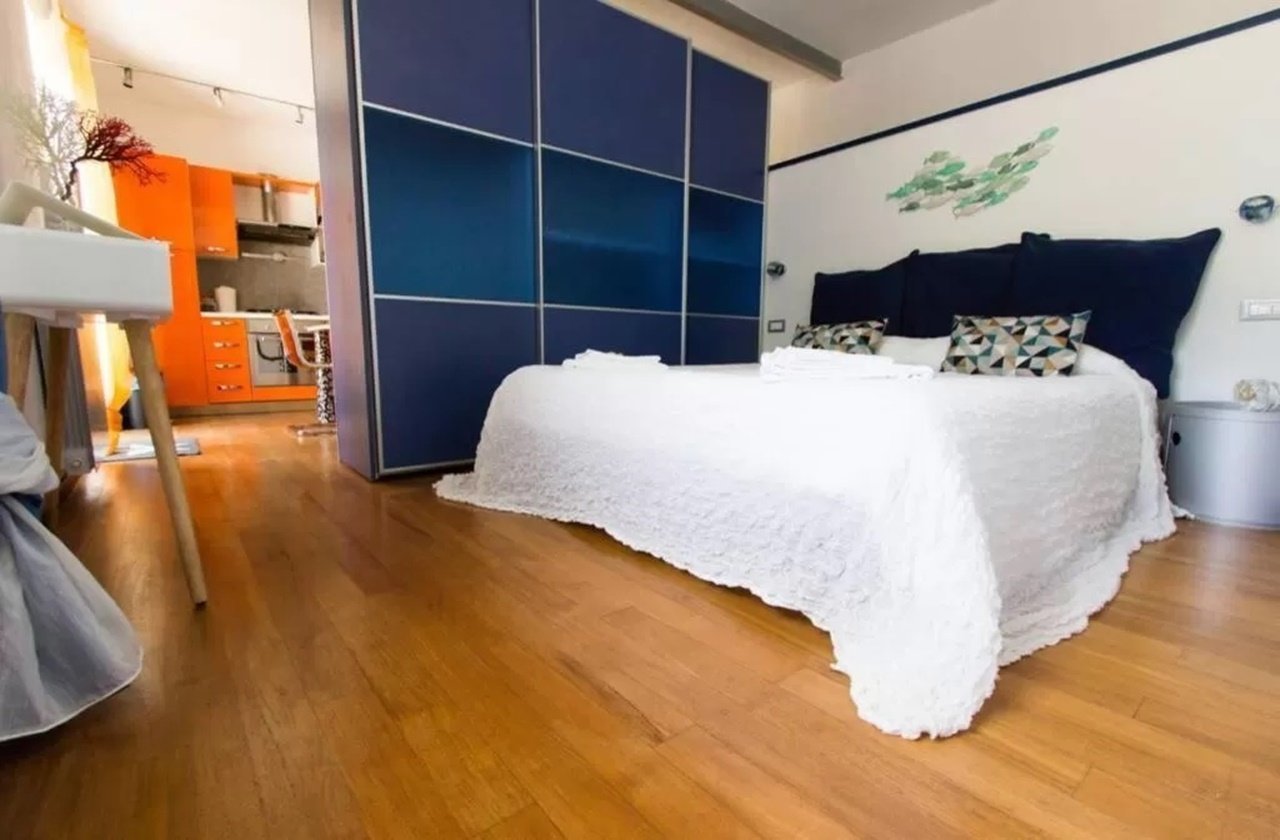 Photo from Villino Caterina House Booking.com Page
Address: Salita Castello, 51, 19017 Riomaggiore SP, Italy
Price: Starts at 218 USD
Riomaggiore's Villino Caterina House boasts a big terrace with seaside views. The bed and breakfast at the Italian Riviera has one bedroom complete with air conditioning, hairdryer, and more. Marvel at the view of the Cinque Terre houses as you enjoy a meal from the terrace. Since it is a one-bedroom apartment, you get the luxury of having a washing machine, dishwasher, and grocery services (at an additional charge). In addition, your local host can also give you a few tips and advice on the best eateries or help you in planning an itinerary.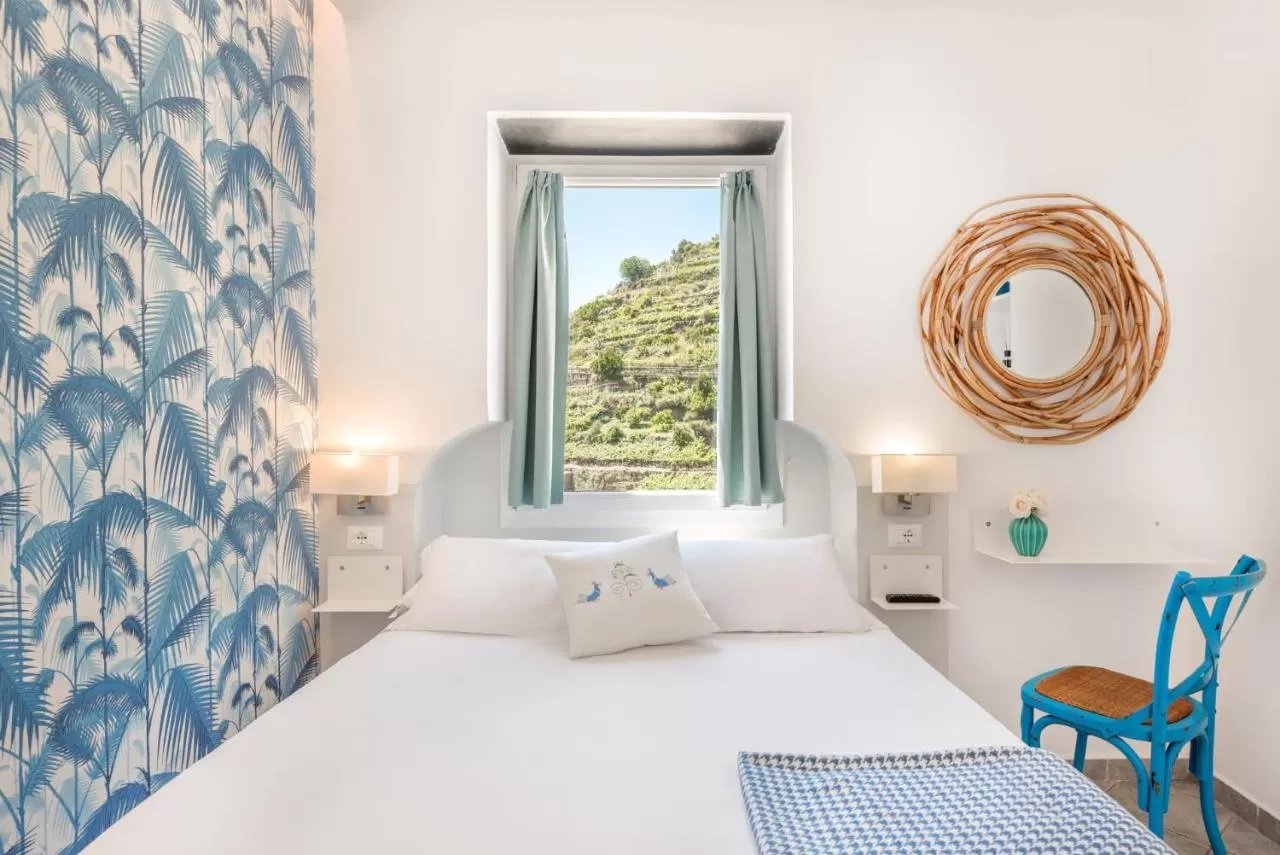 Photo from La Torretta Lodge Booking.com Page
Address: Vico Volto, 20, 19010 Manarola SP, Italy
Price: Starts at 250 EUR per night
Perched on top of the Cinque Terre's Manarola, La Torretta Lodge offers great views of the Ligurian Sea. All rooms are uniquely decorated with a fusion of antique and modern pieces, with most having a balcony overlooking the sea or the nearby vineyards. Additionally, the rooms come with a flat-screen TV, a Nespresso coffee machine, a private bathroom, and a safe deposit box. Enjoy breakfast in the morning and free aperitif every evening. For its guests, La Torretta Lodge also offers free luggage service to and from Manarola Train Station, located 500 meters away from the hotel.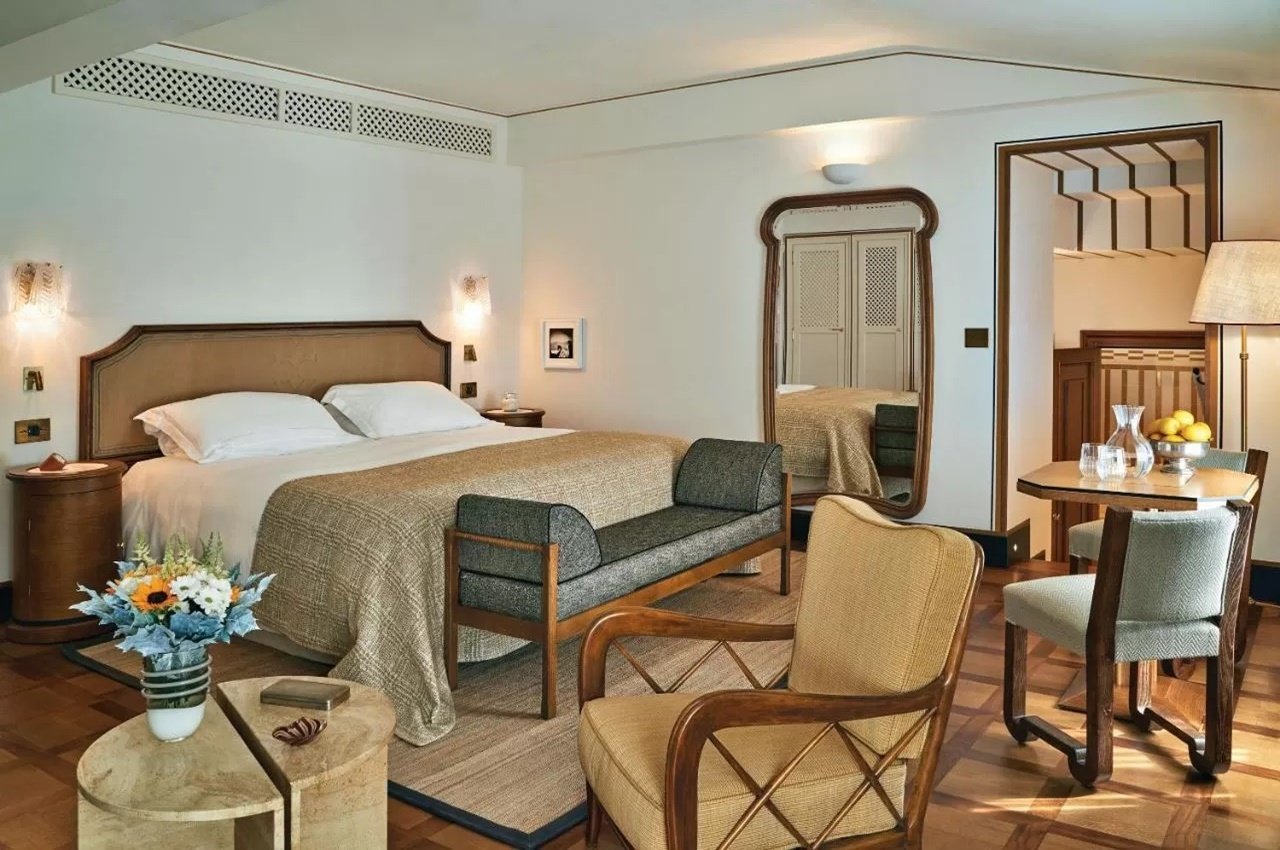 Photo from Belmond Splendido Mare Booking.com Page
Address: Via Roma, 2, 16034 Portofino GE, Italy
Price: Starts at 958 USD per night
Get the A-lister treatment at Belmond Splendido Mare, the best luxury hotel in Portofino. All rooms are spacious and designed uniquely, its white walls contrasting the silky wooden floors. Choose whether to have expansive views of Portofino or of the blue sea when you stay at their suites. At their in-house restaurant near the Piazzetta, savor delicious regional specialties paired with the best wines. Belmond Splendido Mare also offers a free outdoor pool, a wellness center, and a sauna. You can also arrange transfers to and from Genoa Airport, Rapallo Railway Station, and Santa Margherita Railway Station.
Things to Do in the Italian Riviera
1. Make Your Own Pesto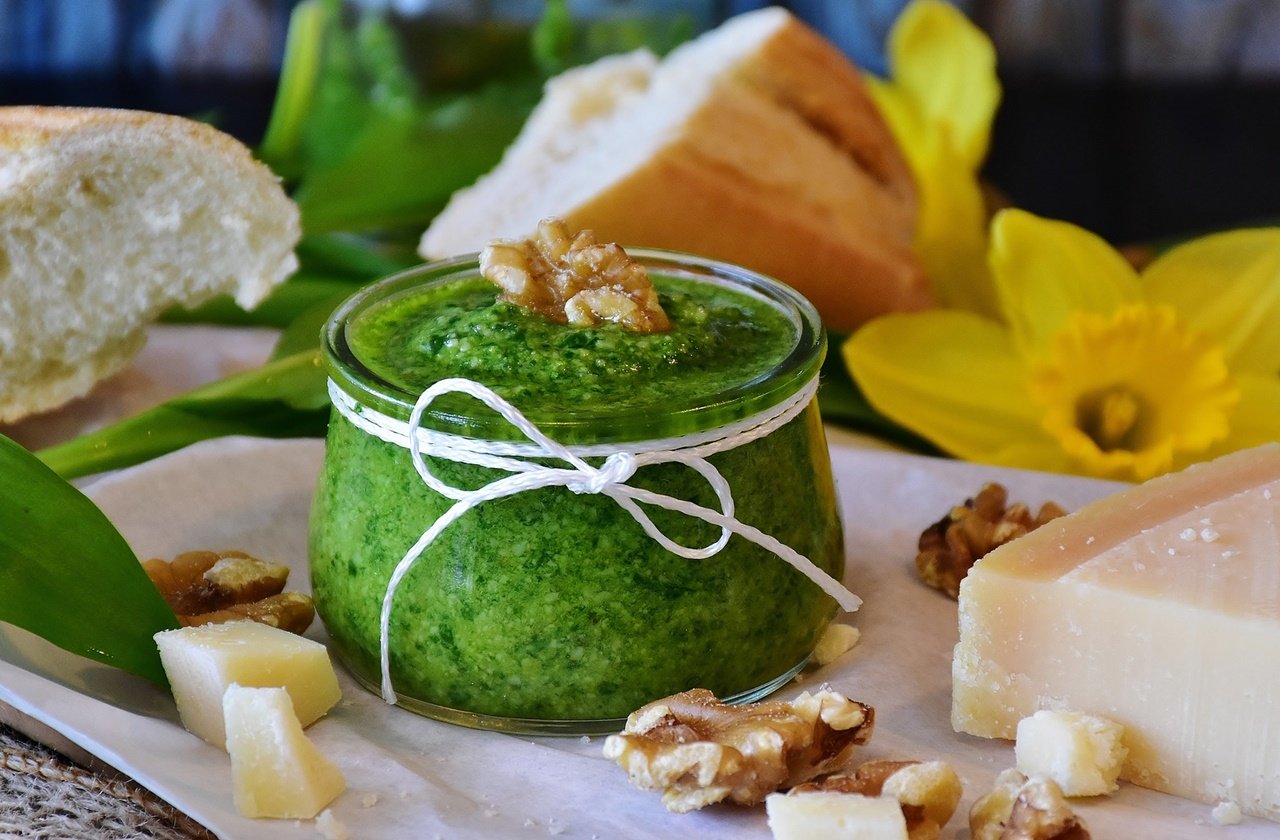 Photo by RitaE on Pixabay
Originating in Genoa, pesto is among the Italian Riviera's best contributions to cuisine. This famous sauce is made from basil leaves, garlic, pine nuts, salt, and cheese blended with olive oil. Although you can have pesto at almost any Italian restaurant, tasting and making your own pesto right at its place of origin is something you shouldn't miss. Join a local cooking class and learn how to make fresh and authentic pesto. For a more in-depth experience, visit one of the local greenhouses where they plant and grow basil before turning it into a pesto sauce.
2. Explore the Famous Cinque Terre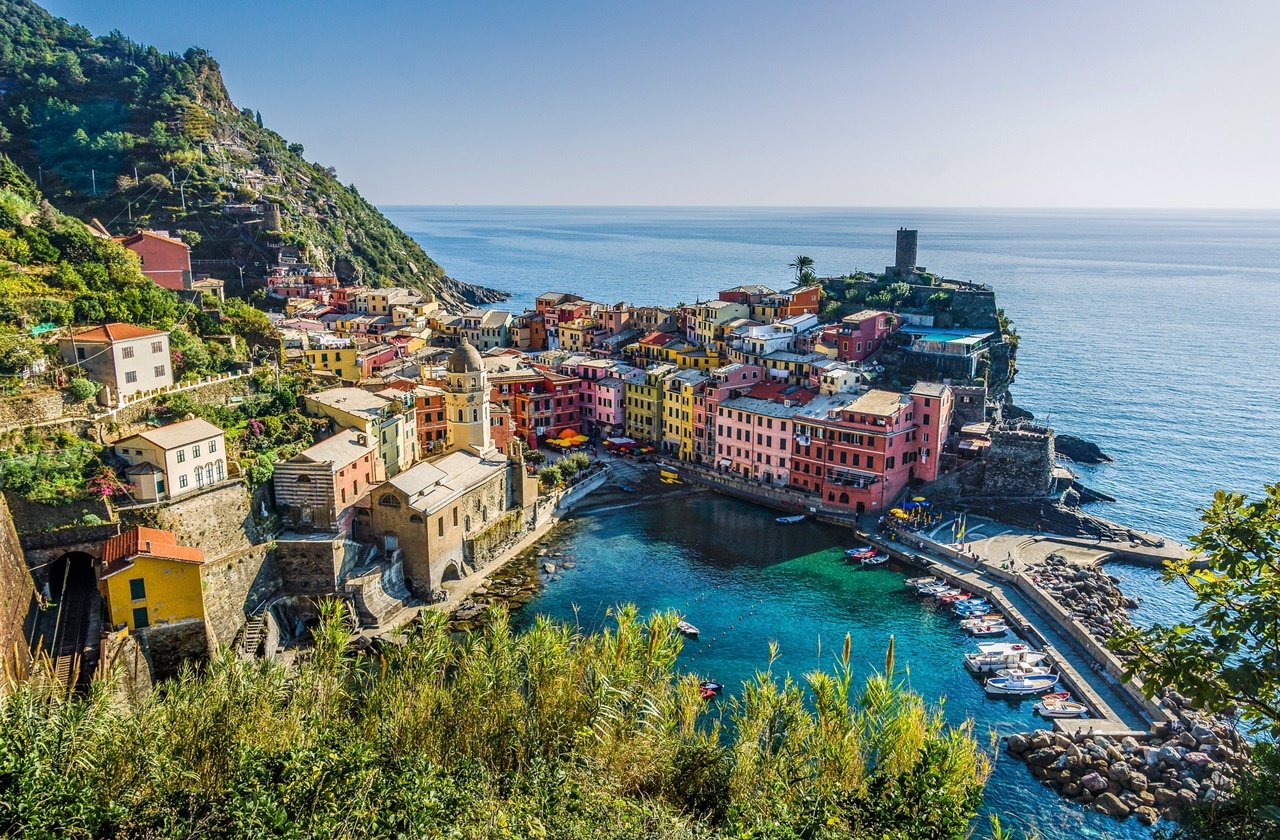 Photo by Kookay on Pixabay
While Southern Italy has the Amalfi Coast, its northwestern counterpart also has a famous seaside village, the Cinque Terre. Consisting of the towns of Monterosso al Mare, Riomaggiore Vernazza, Corniglia, and Manarola, the area became a tourist hotspot because of its postcard-perfect houses and its beaches. Walk around the quaint streets of Cinque Terre, feast on Ligurian cuisine, or take a dip in its warm waters. As compared to the Amalfi Coast, Cinque Terre is more wallet-friendly and there are plenty of affordable B&Bs and family-run hotels in the area.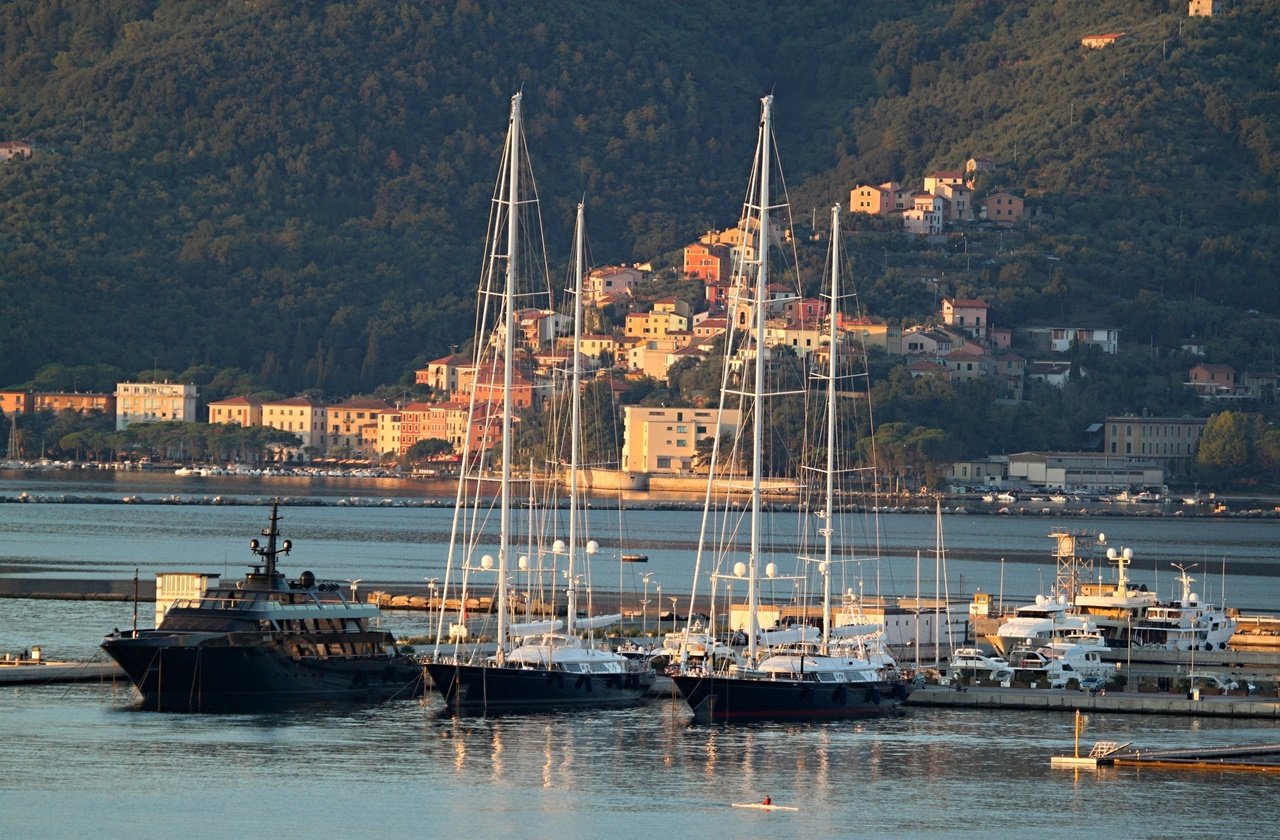 Photo by violetta on Pixabay
Hop on a boat and marvel at the Riviera's award-winning coastline. Join a group or private tour and explore the beauty of the region, seeing pastel-colored houses from a different perspective. Aside from townside beaches, your tour will also visit hidden coves and other lesser-known areas. Stop by charming fishing villages, dine at local restaurants, and swim in its pristine waters. Your boat tour can also include snacks and the use of snorkeling gear. For a more glamorous upgrade, rent a luxury yacht or a speedboat instead.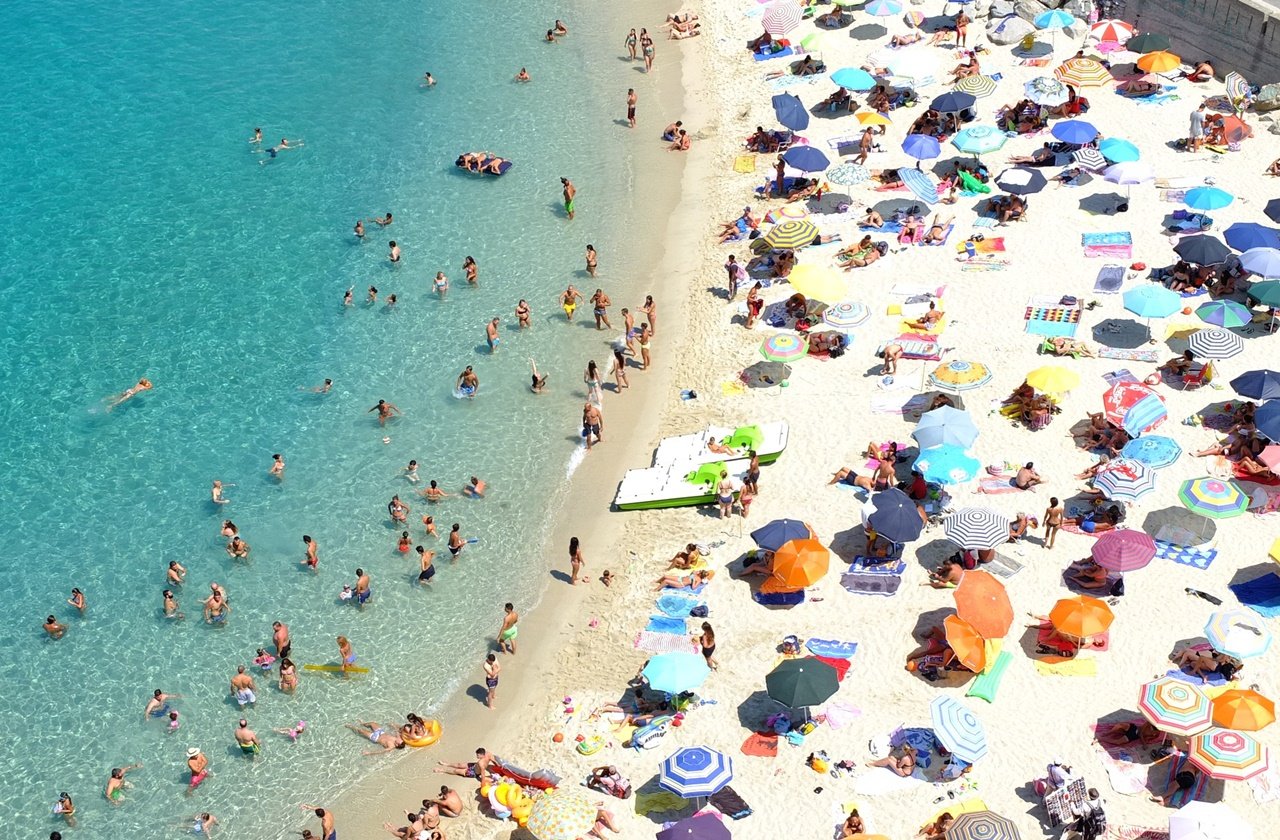 Photo by MargaD on Pixabay
Without a doubt, lounging by the beach is one of the best things to do in the Italian Riviera. You have more than 300 kilometers of scenic coastline, and while most of the beaches are pebbly, you can find sandy beaches in Monterosso or at Sestri Levante in Liguria. Additionally, Santa Margherita Ligure also has a number of great beaches. If you want a beach that's sandy and isn't overly crowded, visit Finale Ligure in Genoa. Hang out at a beach club and soak up the sun as you sip on a cold drink, or bring out a beach umbrella and bask under the warm sun.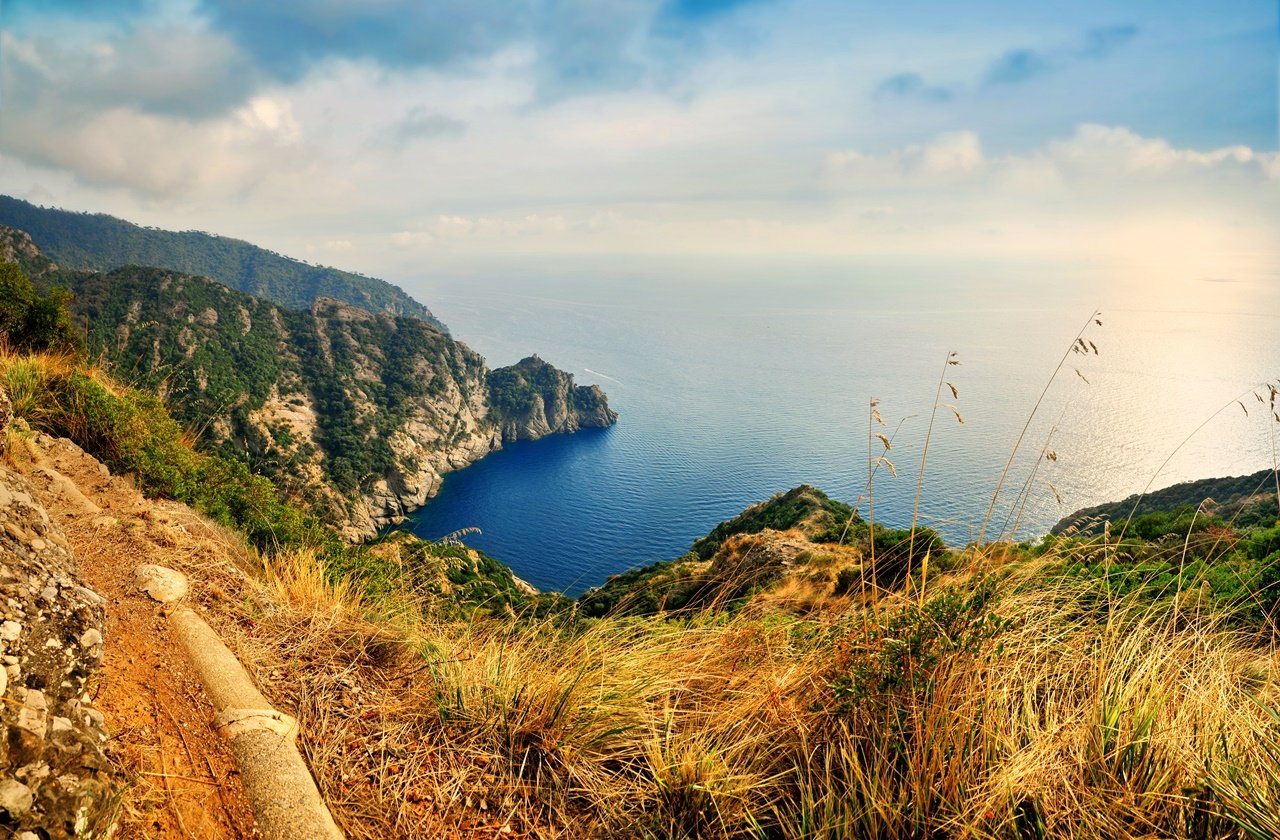 Photo by pavlobaliukh on Adobe Stock
Because of its scenery overlooking the sea, hiking is one of the popular things to do in the Italian Riviera. You get miles and miles of coastal views passing through small villages. Cinque Terre is famous for its hiking trails, but there are also other towns where you can get the best cliffside views. At Monterosso al Mare, hike past lush vineyards or follow the trail that leads to Vernazza. On the other hand, if you plan on skipping Cinque Terre's crowded trails, opt for the trails at Camogli instead. Additionally, Portofino Regional Nature Park has some of the area's best hiking trails.
6. Walk Around Santa Margherita Ligure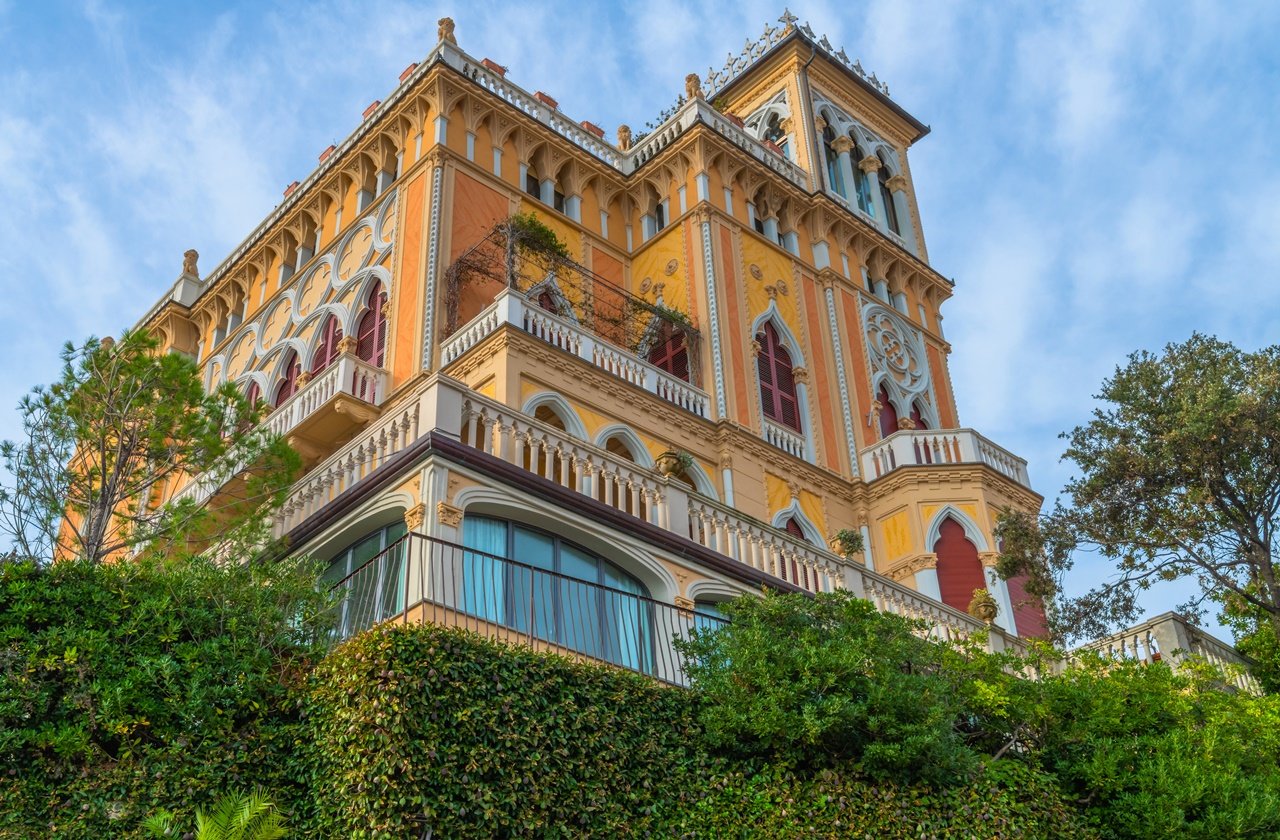 Photo by Andrii Shnaider on Adobe Stock
Santa Margherita Ligure is a picturesque seaside resort lined with pastel-hued buildings and glamorous hotels. Because of its old-world charm, it's a must to take scenic walks. Take out your cameras and explore Santa Margherita Ligure on foot, snapping photos of the buildings, villas, and its harbor. While on your walk, make sure to spot the trompe-l'oeil detail on the houses. While they look like ornate details, they are surprisingly painted and are meant to trick the eye!
7. Go Museum-Hopping in Genoa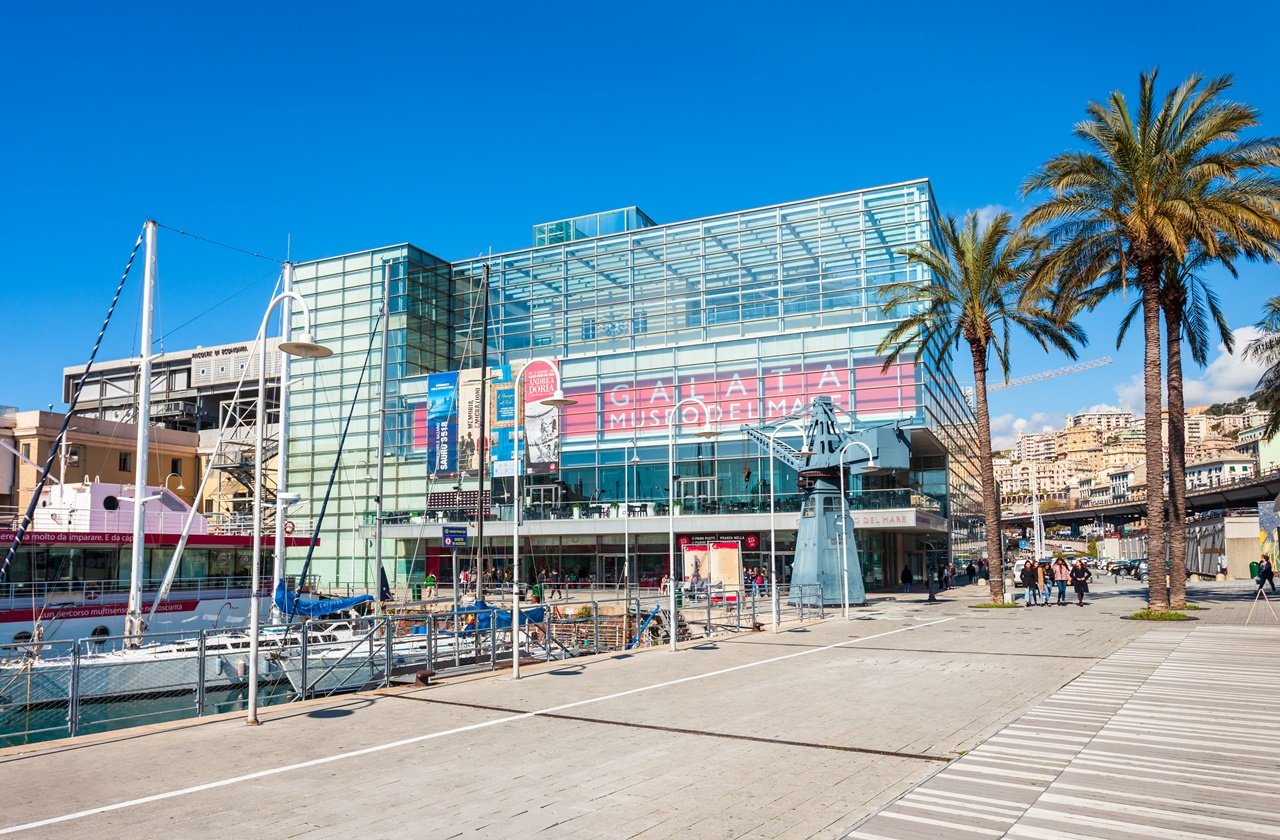 Photo by saiko3p on Adobe Stock
Aside from mouth-watering Genoan cuisine, the center of the Italian Riviera is also famous for its museums. There are over 20 museums where you can learn more about the province's culture and history. At the Museo Civico di Storia Naturale di Genova, find botanical, zoological, and geological collections from Italian explorers and naturalists. On the other hand, admire the contemporary art pieces at the Villa Croce Museum of Contemporary Art, housed in a villa donated by the Croce family.
8. Enjoy the Seafood at Portofino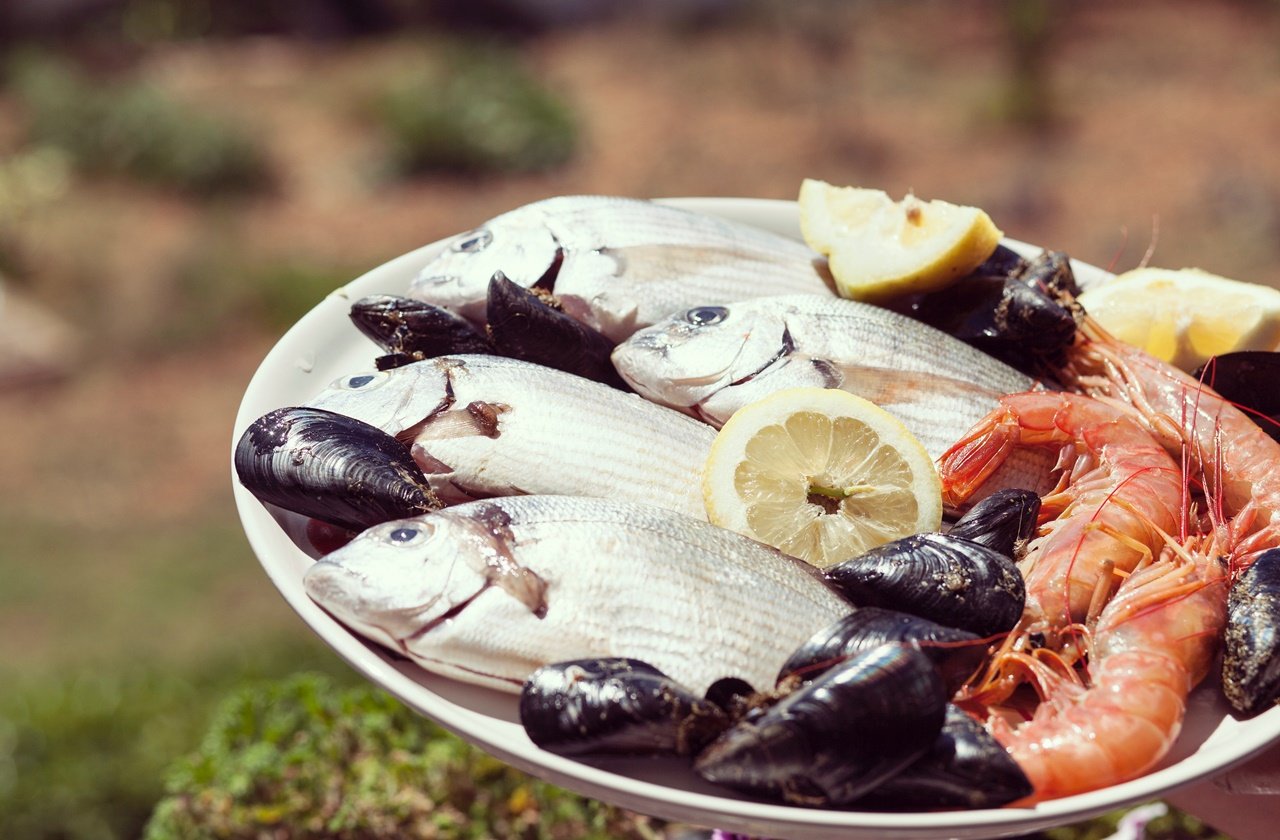 Photo by Frank Vessia on Unsplash
Also known as the playground for celebrities and the rich, Portofino has no shortage of posh hotels, high-end boutiques, and luxury villas. Along the harbor, you'll find rows of cafes and restaurants serving Italian cuisine. In addition to Ligurian specialties, you can also have the best and freshest seafood here. Feast on freshly-caught fish, lobsters, and other seafood as you enjoy the view of the ocean before you. For travelers with allergies or special dietary requirements, there are restaurants that have vegan, vegetarian, and gluten-free options as well.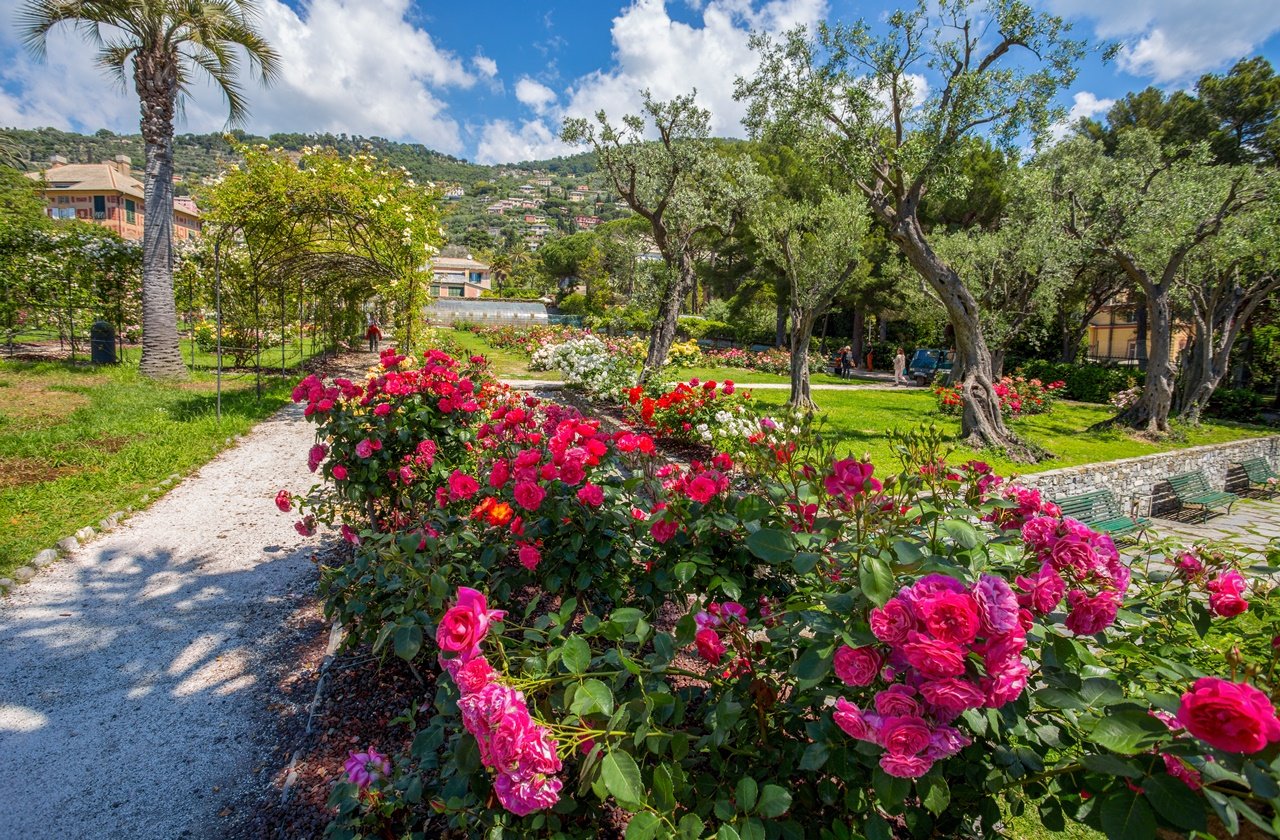 Photo by faber121 on Adobe Stock
Aside from beaches and seaside villages, the Italian Riviera also has plenty of botanical and private gardens. These gardens boast hectares and hectares of flowering plants and trees amidst the dramatic setting. At Genoa alone, there are plenty of gardens you can visit if you want a change of pace. You can also find villas and civic buildings that have gardens accessible to the public like the Villa Durazzo-Pallavicini and Villa Saluzzo Serra. If you're visiting during spring or summer, don't miss a visit to one of the gardens.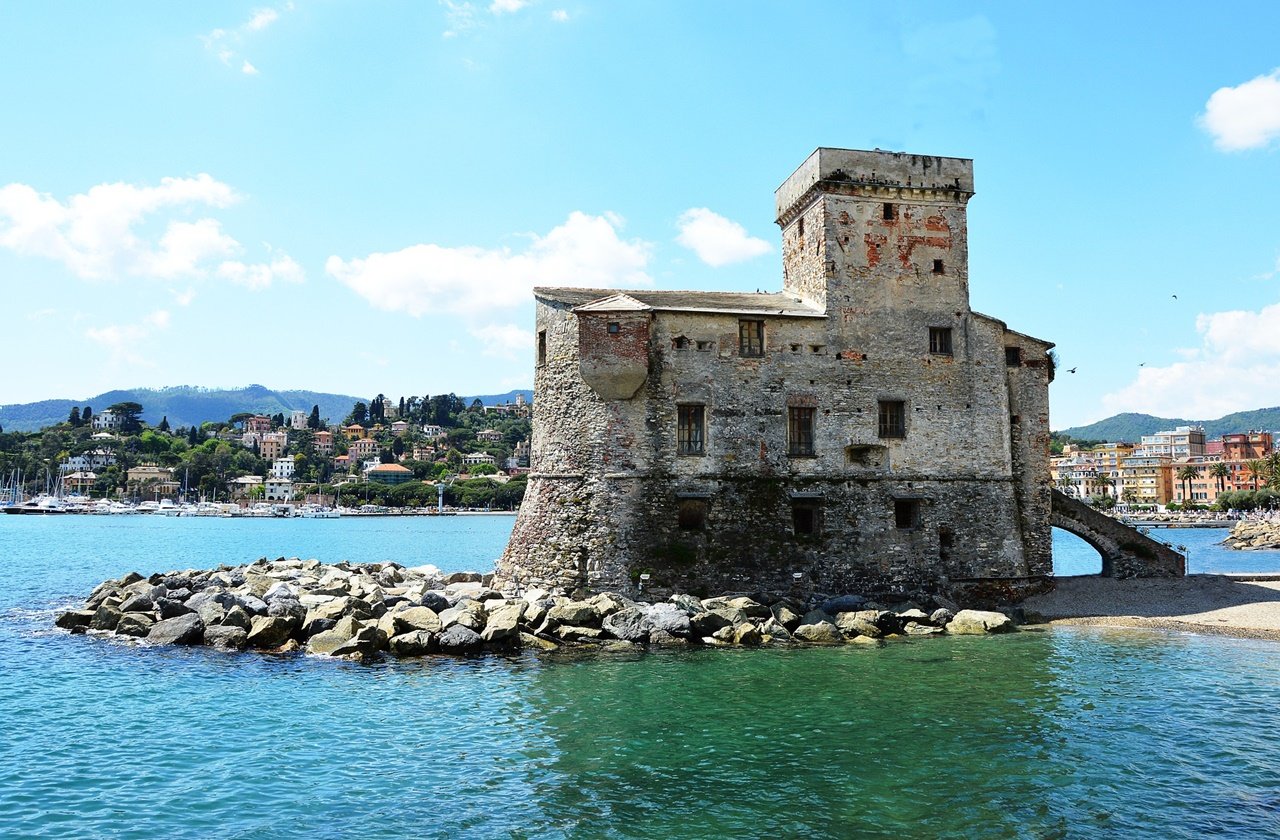 Photo by Roselie on Pixabay
Between Genoa and Cinque Terre is Rapallo, one of the highlights of this coastal region. It also has the trademark colorful buildings and seaside harbors, but it's less touristy and less expensive. This is also a good place to stay since most B&Bs and hotels are cheaper. Around Rapallo, shop at the local boutiques and markets selling fresh produce. Take a cable car up and see the beautiful Sanctuary of Our Lady of Montallegro along with unparalleled sea views. Near the town center, visit Rapallo Castle, once a fortress that protected the city from pirate attacks.
What to Eat While in the Italian Riviera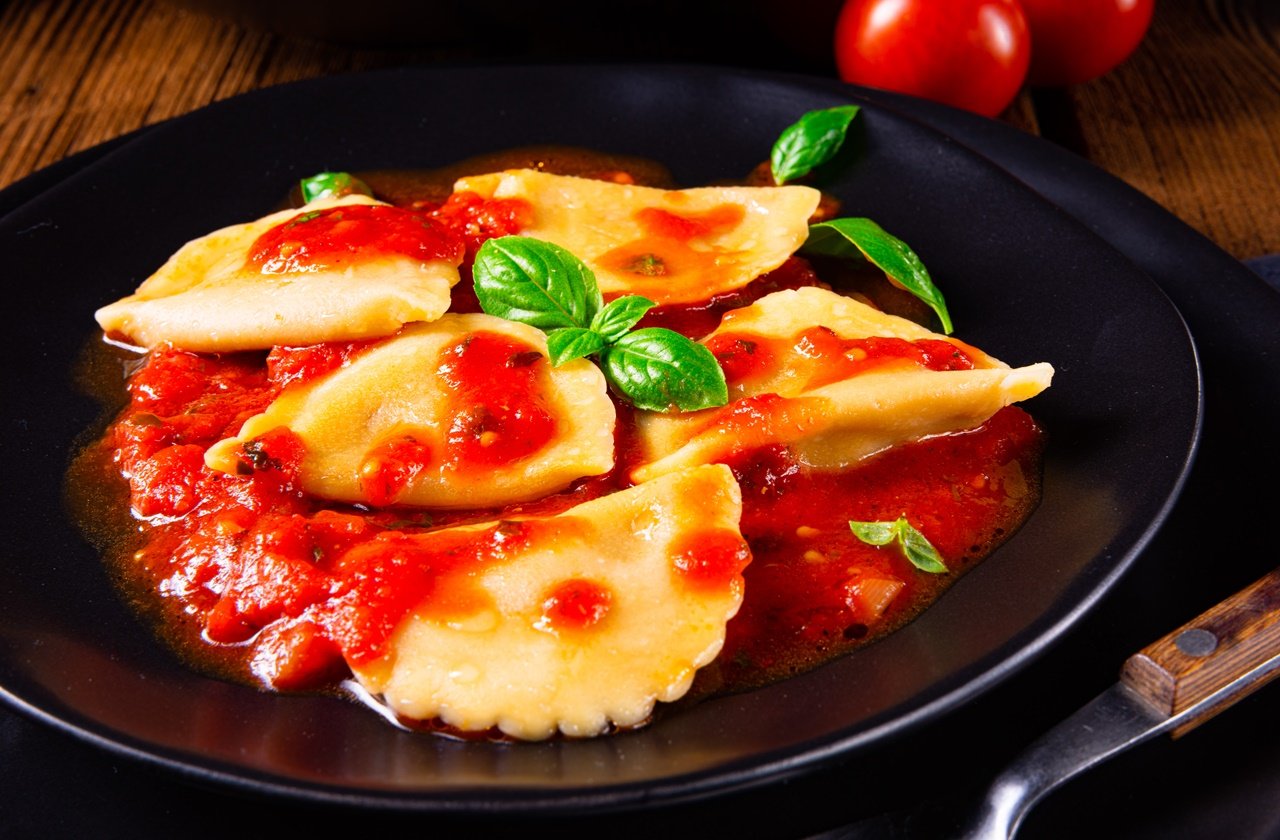 Photo by Dar1930 on Adobe Stock
Ravioli alla Genovese – a type of thin pasta dough filled with a mixture of meat and greens served with a tucco (Genoan meat) sauce. This is a traditional Ligurian dish commonly served during Christmas.
Pesto – a beloved sauce worldwide, pesto originated from Genoa. Don't miss the chance to try an authentic Pesto alla Genovese at a family-owned restaurant or at high-end hotels. Try pesto with gnocchi, trenette or trofie pasta
Focaccia Genovese – a type of flatbread that is also a common type of street food in the Italian Riviera. Crispy and golden, enjoy this staple in the afternoon as an appetizer or as a replacement for bread in dinner.
Pandolce – a fruit cake made with dried raisins, currants, almonds, and sultanas. Also called the Genoa cake, one shouldn't confuse this with the Genoise sponge cake, another type of cake that originated in the province.
Farinata – a thin pancake or crepe made from chickpea flour, olive oil, water, and salt. You can find and buy farinata at a friggitoria (place that sells fried food) around or at restaurants.
Torta Pasqualina – a savory vegetable pie normally eaten during the Easter Holiday, but is now served all-year-round. According to locals, the pie should have 33 layers in the crust to celebrate the number of years Jesus spent on Earth.
Salsa di Noci – a kind of sauce made with walnuts, cream, cheese, and herbs. Like pesto, you can have this sauce on your gnocchi paired with a glass of Ligurian Pigato wine.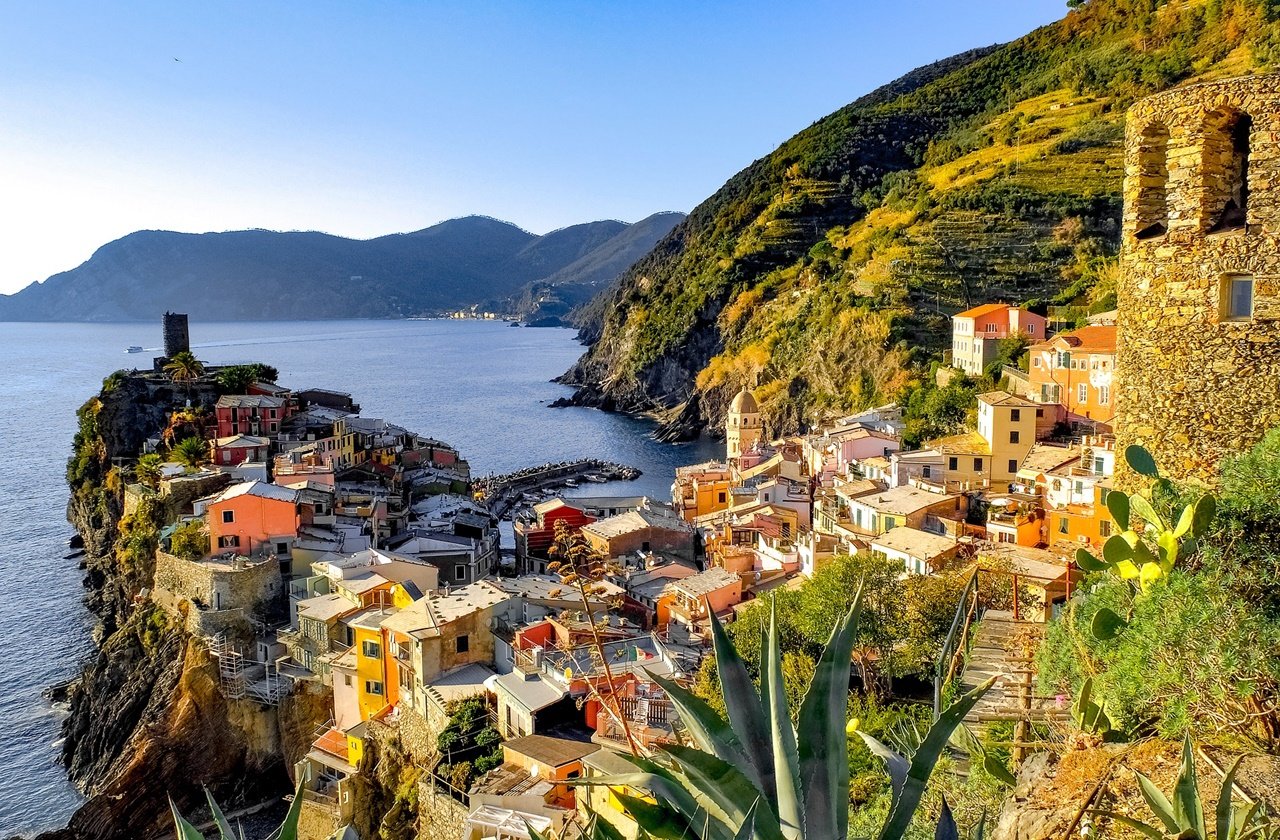 Photo by djedj on Pixabay
As it is a beachside destination, one might think that the best time to visit the Italian Riviera is during the summer months. Of course, the weather from June to August is perfect for outdoor activities like hiking or lounging by the beach. But this also brings in a lot of tourists and mostly high accommodation prices. You might not be able to enjoy the attractions and going around in general because there are just too many people around.
If you still plan on visiting the Italian Riviera during this time, make sure to secure your plane or train tickets and hotel months prior. Guided tours booked via third-party sites may also be full if you don't book ahead.
Meanwhile, off-peak traveling also works for travelers who want to save money. That being said, the best time to visit the Italian Riviera is from April to May and September to October. From April to May, the weather is still warm and you can still enjoy hiking as well as going to the beach. The summer crowd also hasn't arrived so you can take advantage of the lower accommodation rates. You can also enjoy the same activities during the fall season, but expect colder weather from late November.
Visit Northeastern Italy's Seaside Getaway!
With its multicolored houses, steep cliffs, and blue waters, the Italian Riviera is, indeed, one of the most beautiful areas of the country. The coastal strip has been frequented over the years by A-list celebrities, hikers, and casual tourists because of its rustic yet elegant charm. Even world-famous writers and artists were charmed by its chic towns.
And despite being an area close to the sea, you can enjoy different activities like hiking, museum-hopping, and even going on food tours. For foodies, don't miss the chance to sample the best of Ligurian cuisine, including pesto, farinata, and more. In addition, there are plenty of options for accommodation whether you want to stay at simple apartments, boutique hotels, or luxurious hotels.