Best Things To Do In Cape Town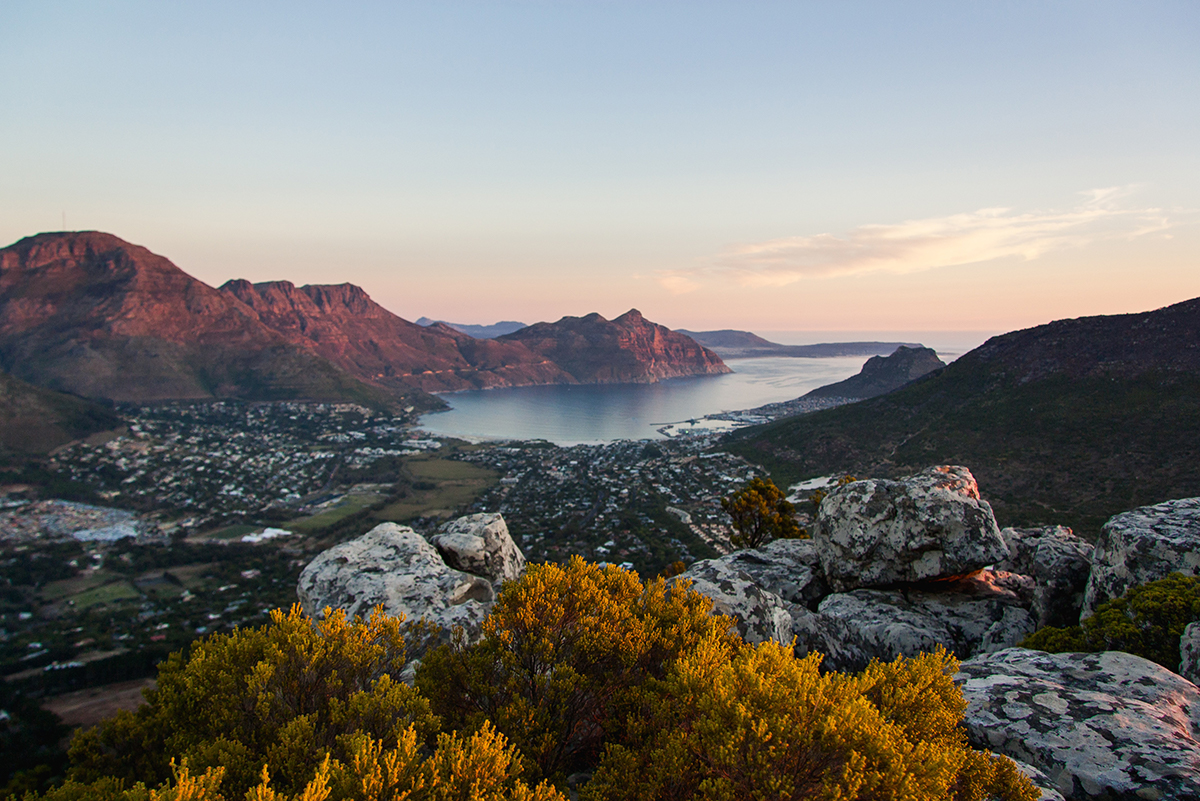 One of South Africa's star tourist destinations is Cape Town and for good reason. Often referred to as the Mother City, Cape Town is chock full of beautiful scenery and amazing history. There is, in fact, something for everyone. If you are planning a trip to this beautiful coastal town, you might be overwhelmed with the plethora of activities that are at your disposal.
So, in this guide, we are going to present several of the must-see attractions. And we have even included a couple of hidden gems that are harder to find. So, if you're unsure as to the best things to do in Cape Town, worry no more! We hope that in curating the list below, we will help make your itinerary planning process a little easier and much less stressful.
Best Things To Do In Cape Town
Depending on how long you stay in this beautiful and diverse city, any or all the following sights and activities should keep you busy. These are by no means the only things to do in the Mother City. But we feel that they are the cream of the crop when it comes to things to do in Cape Town.
So, without further ado, here are 12 must-see attractions in Cape Town:
There is no missing Table Mountain, and even if you did, the locals will not let you ignore her. The mountain looms over the city and is one of the best and first places you should explore. There are many ways to get to the top of Table Mountain to take in the amazing views.
You can, of course, take a cable car up. The cars rotate during the trip up so that you get the full 360-degree view of the city and its coast. If, however, you are more into nature, then hiking to the top is the way to go. Take your time and marvel at all the fascinating flora and fauna that envelopes Table Mountain.
Be prepared to be left breathless and in awe by all that Table Mountain has to offer. There are so many things to take in that this is easily a day trip. So pack a picnic and have a glass of wine whilst you gaze at vistas and stunning natural wonders (depending on the path you take).
2.
Kirstenbosch National Botanical Gardens
One of the most captivating parts of visiting Cape Town is the stunning natural beauty. Part of that comes from the amazing biodiversity of the local plants and animals. So, taking a stroll through Kirstenbosch National Botanical Gaardens, a UNESCO World Heritage Site, is a great way to spend a beautiful sunny day.
Roam through the enormous park and bask in the beauty of Mother Nature. There are guided tours you can take. If you want more information, a professional will be there to help you out. This is another great place to pack a lunch and sit out under the sun. Kirstenbosch National Botanical Gardens is one of the best botanical gardens in the world, and you don't even have to pay to get in!
Boulders Beach is probably best known for its penguins. That's right they have penguins in South Africa! This beach is a preserve as well as a great place to relax and tan. There is an entrance fee that is required at Boulders Beach. However, that is a small price to pay to see some penguins and swim in crystal clear blue waters.
This beach is located along the False Bay shoreline. It could be a great way to spend the morning before visiting Kalk Bay. Take your time here and soak in the scenery but be warned: it is always best to get there early as it is a very popular tourist destination.
There are various tours available. These include penguin watching and a penguin colony walk. They range in duration from 2 hours to full day, so you can find one that suits you best.
Hop on one of the three ferries and set out across the water to visit perhaps one of the most poignant attractions in Cape Town. A visit to Robben Island is a must when staying there. Look into the history with a tour of this prison island. There are three tours a day and each is broken into two distinct sections.
For the first section, you get a personal tour of the prison itself with an ex-inmate. They tell you the story of and what it was like to be a prisoner on the island. The second section is a bus tour that will take you to all the main attractions on the island other than the prison. This is an all-day excursion and is packed with information on the tumultuous history of Cape Town.
There is so much to do on this bay located on the False Bay Coastline. If you are into outdoor activities, you can take a walk along the coastline. Or if you are a bit more adventurous, you take in all the stunning views whilst exploring some of the caves that surround the bay.
If that is not your cup of tea, there are tons of shops, restaurants, and even a theatre that you can check out whilst taking your time to enjoy Kalk Bay and all the amazing things to do here. Boulder Beach is quite nearby and you'll have a whale of a time making memories and sharing cool Instagram photos of the area!
This amazing sunset viewing spot is located next to Lion's Head and is a part of the Tale Mountain. On Signal Hill, you can simply enjoy the beautiful hike up and around the hill. There is plenty to do, and whether you drive up or hike up, you will be in for some amazing scenery.
The drive up will take you less time (the hike up takes approximately 90 minutes), but you will miss out on a lot of the unique vegetation and beautiful vistas around. This is a perfect place to take in the sunset, but once it is dark, it is best to head onto the next adventure as there is no security present and you may feel a little on the edge.
This is one of the main tourist attractions in Cape Town. Taking a stroll down Long Street and taking in all its beautiful architecture and amazing shops is a fun way to spend an afternoon. There are great restaurants you can go to and grab a quick bite to eat. Then you can continue down the entirety of this amazing street.
If you want to get out and see the nightlife, this is also the spot to do so. At night, Long Street comes alive and you find some of the best bars and lounges open with music playing loudly from their open doors. You do need to be cautious when it comes to your security. Simply exercise caution and try to be in a group if possible.
But aside from a few safety precautions, you should enjoy the rich nightlife and the fun-filled day on Long Street. By the way, there are plenty of accommodations in or near Long Street, so you can choose to stay within the area to be close to the nightlife.
One of the oldest areas in Cape Town, Woodstock is home to some amazing street art and has turned into one of the trendiest neighbourhoods. Taking time to stroll through this suburb and take in the wonderful murals and interesting boutiques is one way to have a nice relaxing day. Plus, you can envelope yourself in the modern culture of Cape Town. You'll be surprised at how you much fun you'll have in this spot!
9.
Stony Point Penguin Reserve
If you want to see some more penguins and stunning nature away from the throngs of tourists at boulders beach, then taking a day trip out to Stony Point Reserve is a great idea. This hidden gem is about 90 kilometres away from Cape Town. So many tourists simply opt to go to Boulders Beach because it's nearby. Not only can you see a colony of African penguins but several other species of birds.
You can also learn about the whaling industry and grab a quick bite to eat at the restaurant. It may take an extra hour to get to the reserve, but Stony Point is cheaper and more informative. It is also quieter and offers just as stunning of photo ops as the other tourist spots.
The oldest building still completely standing in South Africa, the Castle of Good Hope is a definite must-see whilst visiting Cape Town. This fortress was constructed by the Dutch East India Company. Built between 1666 and 1679, this building was designed to protect the newly established settlement that would become the Cape Town we know today. This site is a great way to learn about the history of the country.
Built in a star design, each of the five bastions is named after important figures in Dutch history. The castle, though never attacked, has a rich history. That is why it is one of the best things to do in Cape Town. There are ceremonies you can watch, tours you can take, and museums you can stroll through. If you are a history buff, then this is a must for you.
This expansive green spot in the centre of town is a great way to whilst away your afternoon. The Company's Garden was first a trading post situated so that the travellers on this trade route could replenish their store before continuing on their long journey to India.
The park is now a place where locals and tourists alike relax whilst taking in the beautifully landscaped lawns and stunning art. It is also home to several fascinating museums. There are also restaurants and a gallery that exhibits artwork both from South Africa and several other nations. Taking the day to wander through the Company's Gardens can be relaxing and informative.
12.
Neighbourgoods Market
If you are a foodie or just want a little taste of what Cape Town has to offer in the culinary arena, then taking one day of your weekend to visit Neighborgoods Market (also known as the Old Biscuit Mill) is a good idea. This market is in the Woodstock area of town. This means you could combine this with number 8 and make a day of it.
And it has become quite the trendy scene to visit. Filled with vendors selling locally sourced produce, food, and other goods, you can have fun sampling and people watching whilst getting a little taste of the modern-day culture. And what better a way to end our top 12 list than with a day of leisure and delicious food.
There are so many more great places for you to visit and things for you to do in and around Cape Town. But if we tried to give them all, the article would simply be too long!
With this list of best things to do in Cape Town, you should be armed with enough fun inspiring activities to fill your days and nights.
Final Thoughts…
Cape Town is rich in history and built on a diverse cultural mix. By taking in the sights, sounds, and flavours of the Mother City, you will be able to get a little better understanding of this unique culture. Whilst strolling through the city streets, from the waterfront to the suburb of Woodstock, or climbing the many mountains, you will be expanding your mind and building memories that you will never forget.
In case you want to take a different route in terms of your accommodations, try and rent a coastal flat instead!