15 Fun Things to do in Sorrento, Italy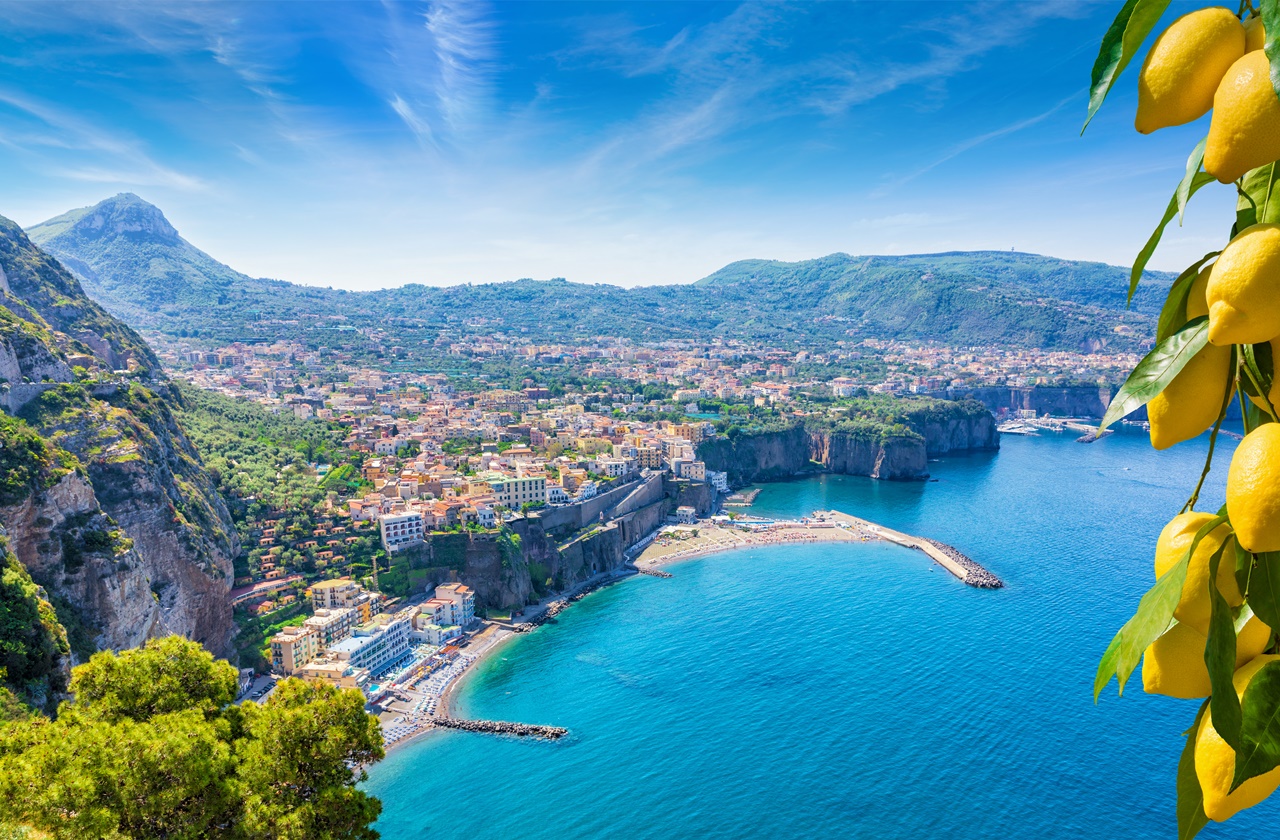 Aside from glamorous and historically-rich cities, Italy also has its fair share of dreamy coastal getaways! And while people tend to flock to regions like the Amalfi Coast and Cinque Terre, there are also several seaside towns worth visiting. Included in that list is the quaint city of Sorrento, home of the tangy limoncello and gorgeous cliffside views. It is also near Naples and Amalfi, perfect for travelers staying for the weekend. Because of its location overlooking the Tyrrhenian Sea, there are plenty of things to do in Sorrento whether you're a lover of the sea or just a curious traveler.
From architectural marvels to culinary must-tries, here's a list of the best and most fun things to do in Sorrento!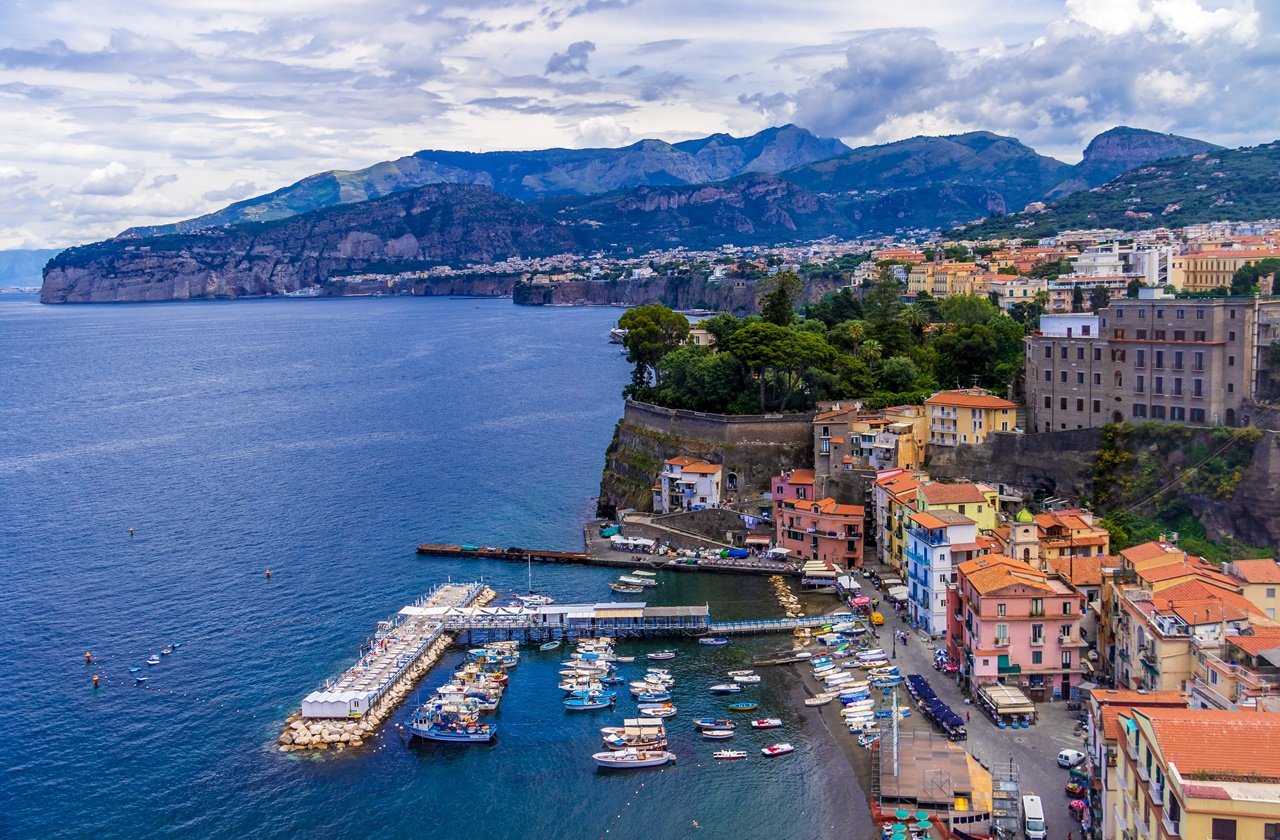 Photo by Nick Fewings on Unsplash
Located in the southeastern part of Italy, Sorrento is a small coastal town in the Campania region. The town is surrounded by valleys, hills, and the Lattari Mountain. It also provides a closer view of the Tyrrhenian Sea, a part of the Mediterranean Sea.
Although Sorrento isn't the most publicly accessible city in Italy, there are different ways to get to it nonetheless. You can travel by plane, car, train, bus, and even by boat.
How to Get to Sorrento from Rome
There are no airports in Sorrento and the nearest one is at Naples Capodichino Airport (NAP). From Rome, take a 50-minute flight to Naples. Plane tickets start at 97 USD and so far, Alitalia is the only local airline that has direct flights to Naples. Then from Naples, you can take a train or bus to Sorrento. Additionally, there are various car rental companies in Naples Airport that can provide you with a rental car as long as you provide the needed documents, like an international driver's license. You can either book in advance online or upon arrival.
If you don't plan on taking a plane from Rome to Naples, you can also travel by train or by bus. Traveling to Naples by train normally takes about an hour and 10 minutes, and there are high-speed trains from Rome's Termini train station to Naples. Although these options take up most of your travel time, this is ideal if you don't plan on spending that much on transportation.
How to Get to Sorrento from Naples
As the nearest town, travelers usually take a side trip to Naples before visiting Sorrento. But if you have several things to do in Sorrento, you may skip the visit to Naples. Additionally, there are plenty of convenient options and you can arrive in the city in more or less an hour!
If you want to travel by train, take the Circumvesuviana or Campania Express to Sorrento. Tickets cost 8 to 10 EUR depending on the train type. The Circumvesuviana train is cheaper, but it is often packed with passengers and not all trains have air conditions. The Campania Express has newer trains, but it normally runs for a limited time so be sure to check online for their current timetable.
Taking a bus from Naples to Sorrento is an affordable and straightforward option to get to the coastal town. There are different bus stops around town that will take you to Sorrento and you can even catch a shuttle bus from the airport in Naples. Your drop-off point will be at the train station in Sorrento and from there, you're free to explore the city or head to your hotel.
In addition, you can also take a private car to Sorrento. But take note that if you'll be renting a car, you may not be able to navigate much through the street of Sorrento as some streets are inaccessible for vehicles. Another option is by taking private transfers of taxis, although these are more expensive.
For a unique experience to Sorrento, travel by boat! Head to Molo Beverello and purchase a ticket going to Sorrento. While this is more expensive, it's a memorable one as you get to catch panoramic views of the Bay of Naples as you cruise along the waves.
Things to Do in Sorrento
1. Drink Limoncello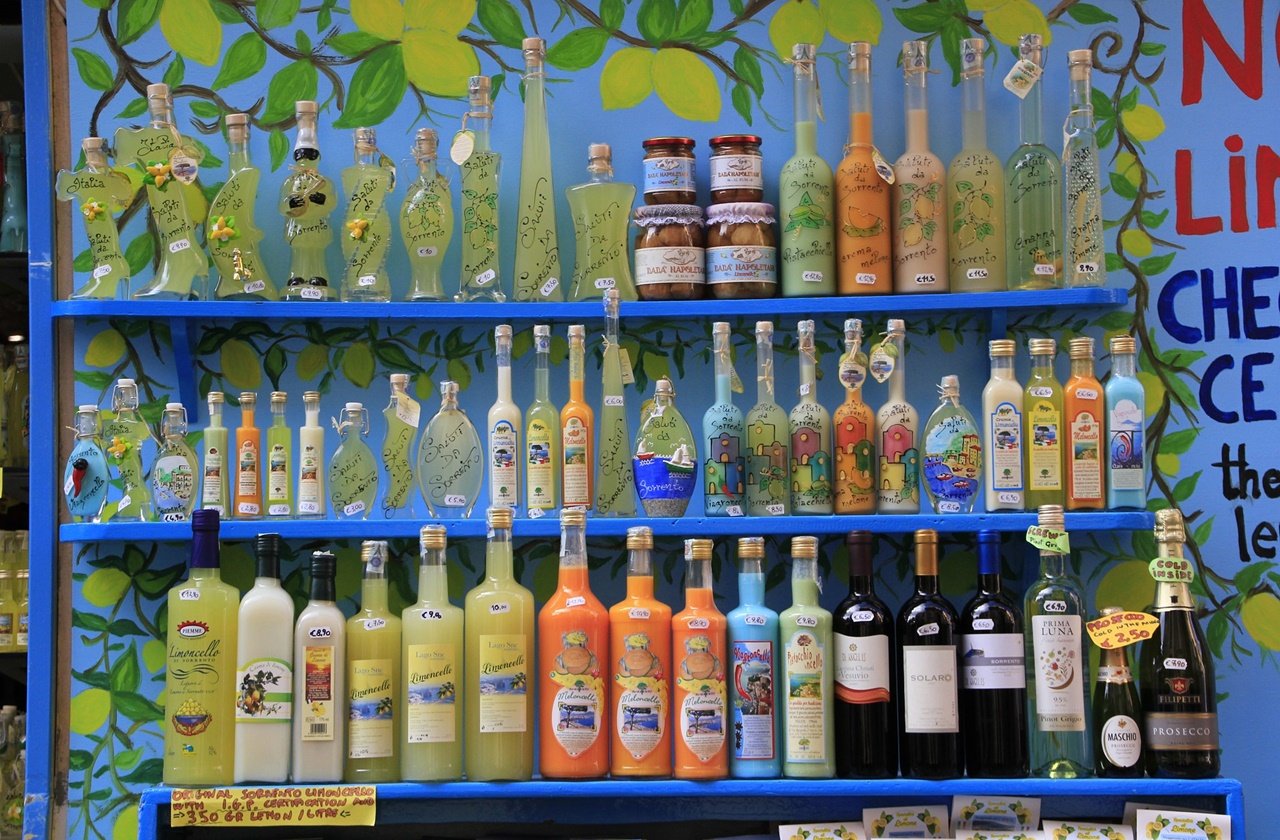 Photo by MCSMandalas on Pixabay
Limoncello is one of Southern Italy's best contributions to the country, and perhaps the world. This tangy liqueur dates back hundreds of years ago and Sorrento is one of the main producers. Stop by a cafe or bar and sip on this drink, usually served as an after-dinner digestif. At the market or shops, you'll find all kinds and variants of the limoncello as well as bottled ones which you can take home. Lastly, you can also join a food tour or visit a lemon farm, which includes a limoncello tasting. If you think that the 32% ABV is a bit strong, you can otherwise try limoncello-flavored desserts or limoncello-infused drinks.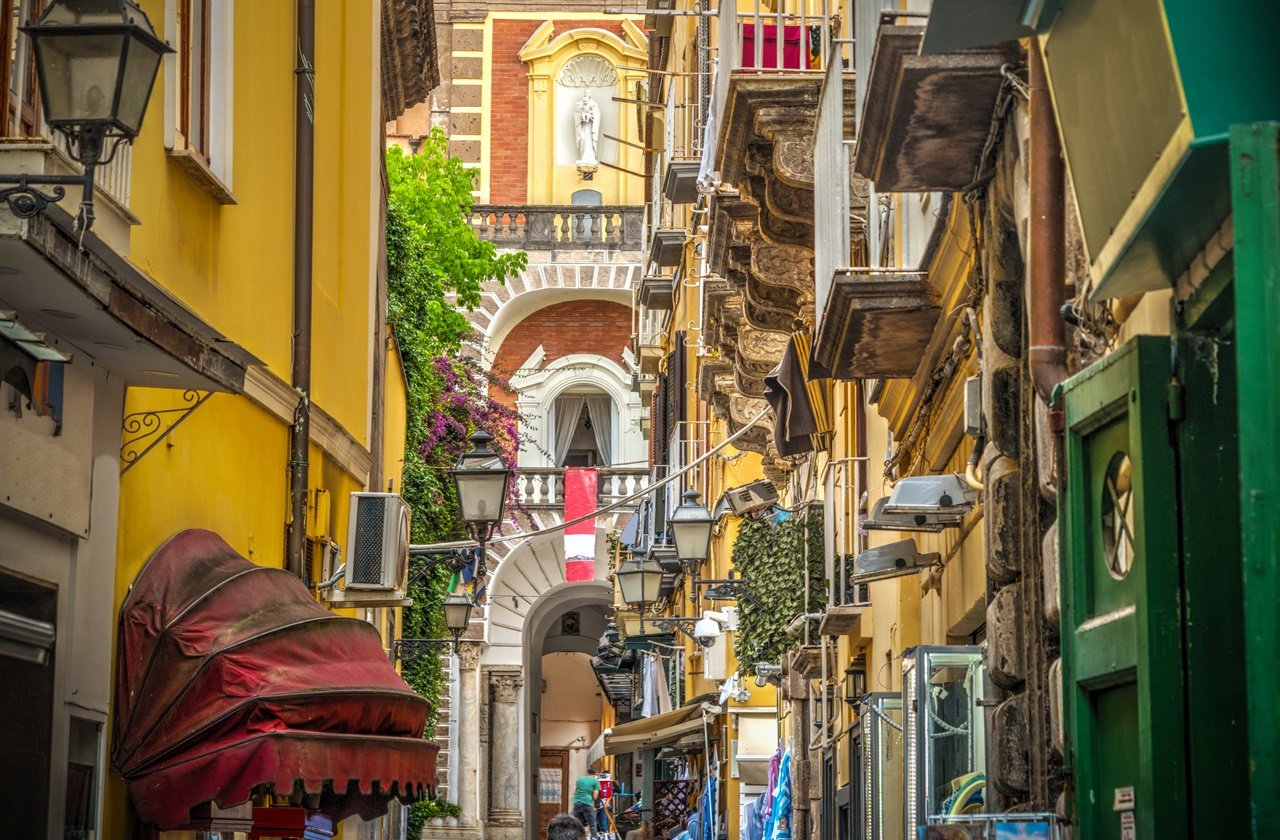 Photo by Gabriele Maltinti on Adobe Stock
Wandering through the street of Old Town is easily one of the best things to do in Sorrento. Here you'll find local shops selling handmade goods and crafts as well as bottles of limoncello. As you turn from one street to another, you'll discover all kinds of trinkets and knick-knacks you can buy for yourself or as souvenirs. The Old Town is also home to many of the city's cafes, restaurants, and bars. This is the perfect place to start acquainting yourself with the city's culture and daily life. Because the Old Town's streets are narrow, it's best to navigate the Old Town by foot or by bike.
3. Go on a Road Trip Along the Amalfi Coast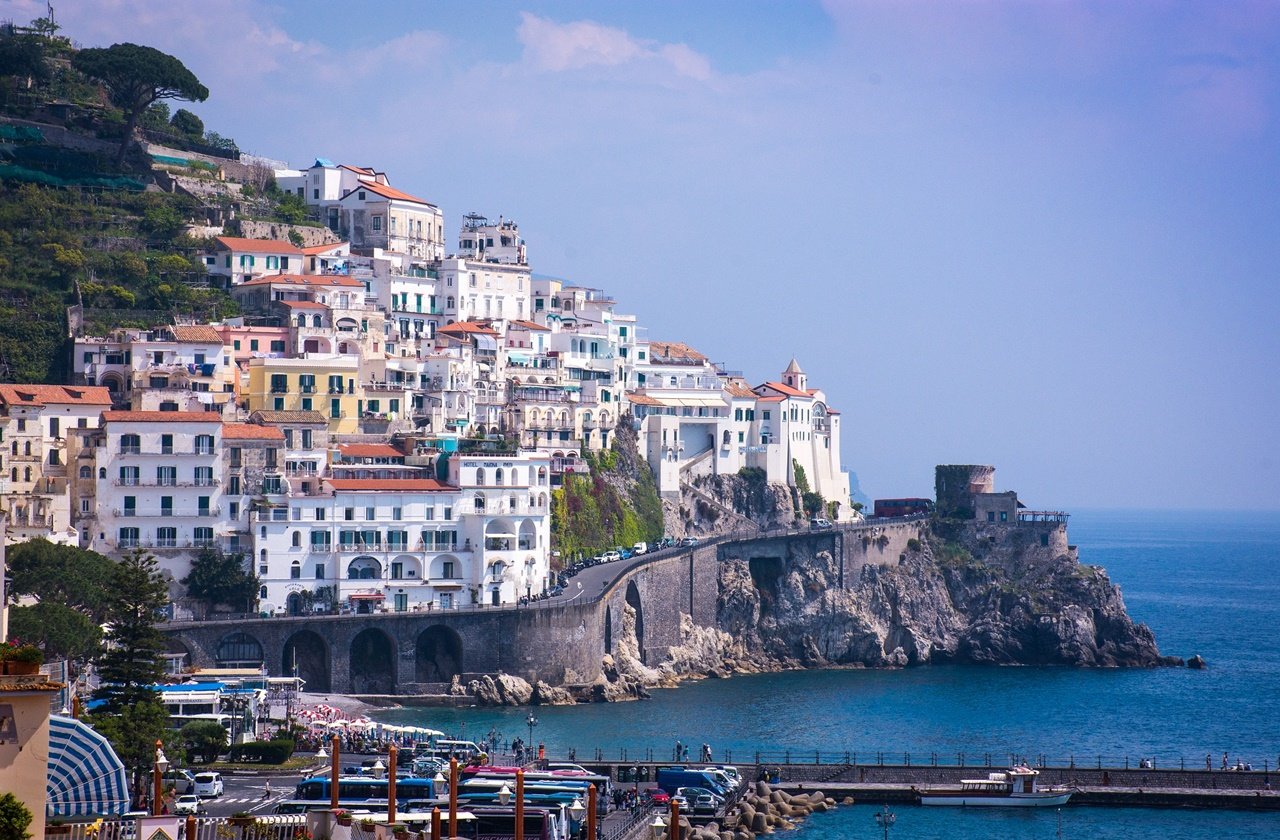 Photo by Anemone123 on Pixabay
Sorrento is an ideal starting point for travelers who want to see the Amalfi Coast's dramatic cliffside views. Its views overlooking the Tyrrhenian Sea coupled with colorful seaside villages make up one of the world's most beautiful road trips, almost rivaling that of Big Sur. If you want to experience this, rent a car or take a Vespa and drive along this famous coast. Stop by Positano, Ravello, or any of the nearby towns for a quick break before resuming your trip. With awe-inspiring views of the sea and rustic seaside towns, a road trip along the Amalfi Coast should be on your list of things to do in Sorrento.
4. Take a Moment to Reflect at the Cloister of San Francesco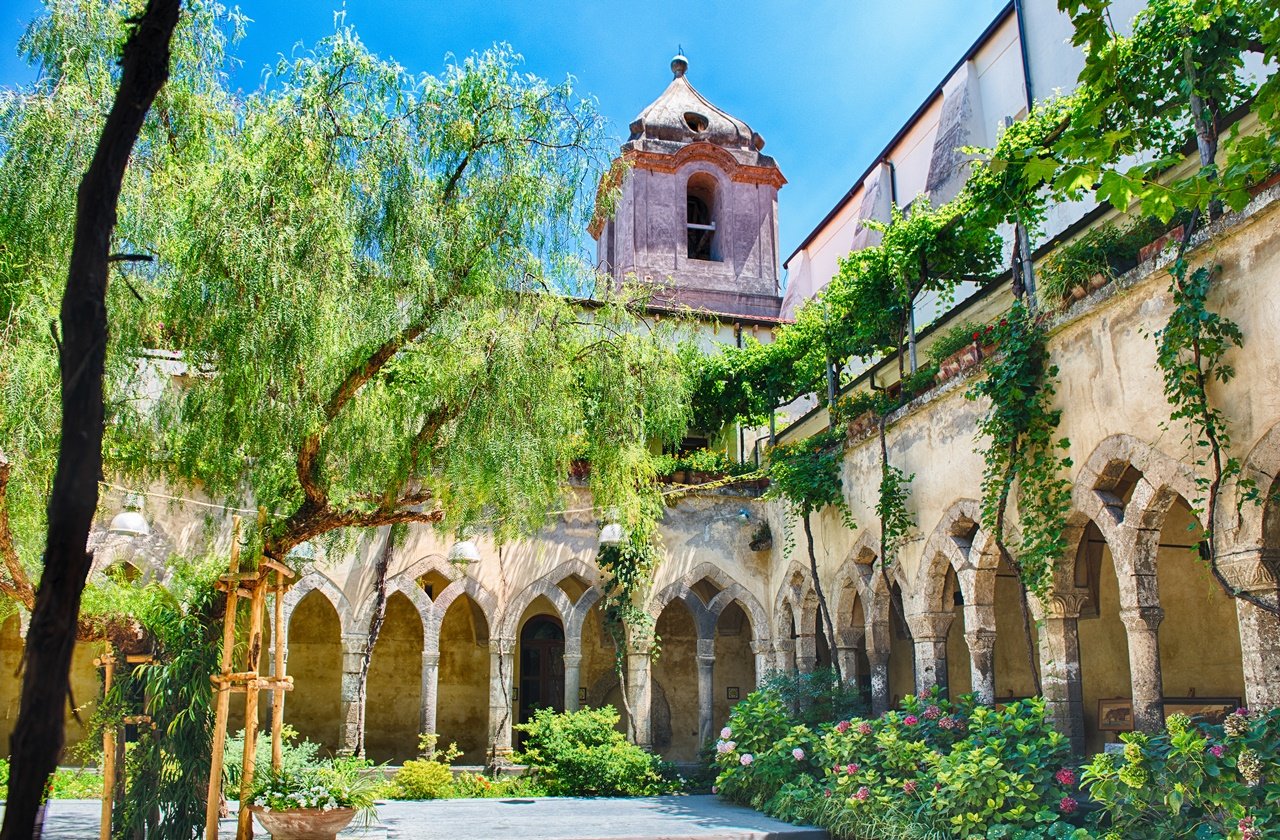 Photo by marcorubino on Adobe Stock
The Cloister of San Franceso is one of the most romantic spots in Sorrento. The garden provides a calm and tranquil atmosphere away from the crowded streets of the town center. Aside from being a popular wedding venue, the cloister also hosts several art exhibitions and concerts during summer. Bring out your cameras and capture the view of the plants cascading from the second floor, creating a fairytale-like environment. Additionally, if you're looking for somewhere to rest and perhaps do a quiet reflection, a visit to the Cloister of San Francesco is one of the best things to do in Sorrento.
5. Catch Panoramic View of Sorrento at Villa Comunale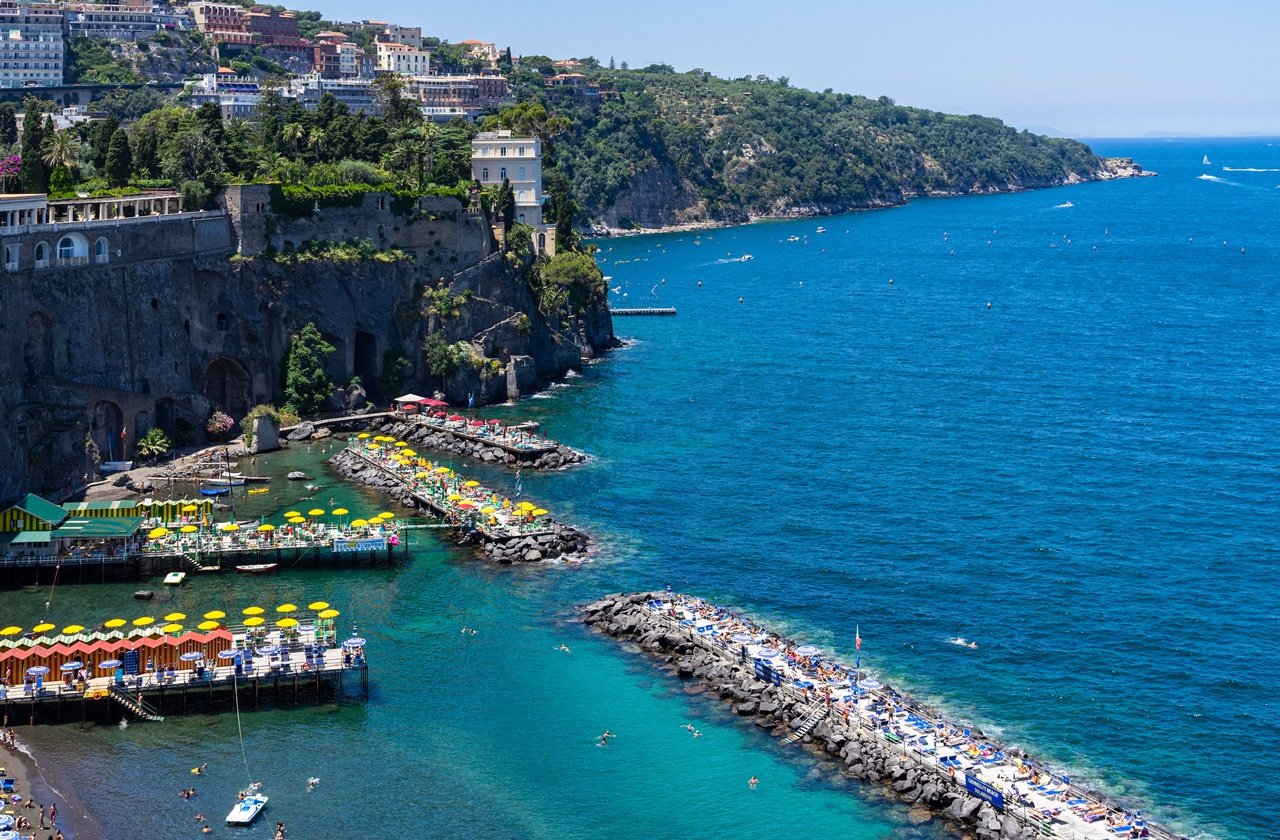 Photo by Francesco Bonino on Adobe Stock
Most of the places around Sorrento claim that they have the best views of the city, but Villa Comunale arguably has the most picturesque sights. This bayside park overlooks the Gulf of Naples and is a popular spot for people to watch the sunset. Others bring a few snacks for an afternoon picnic or lounge by the cafes. Villa Comunale is also the city's largest public park, so it tends to be crowded during the high tourist season. But regardless, this is where you'll get the most memorable views of Sorrento.
6. Appreciate the Art at the Correale Museum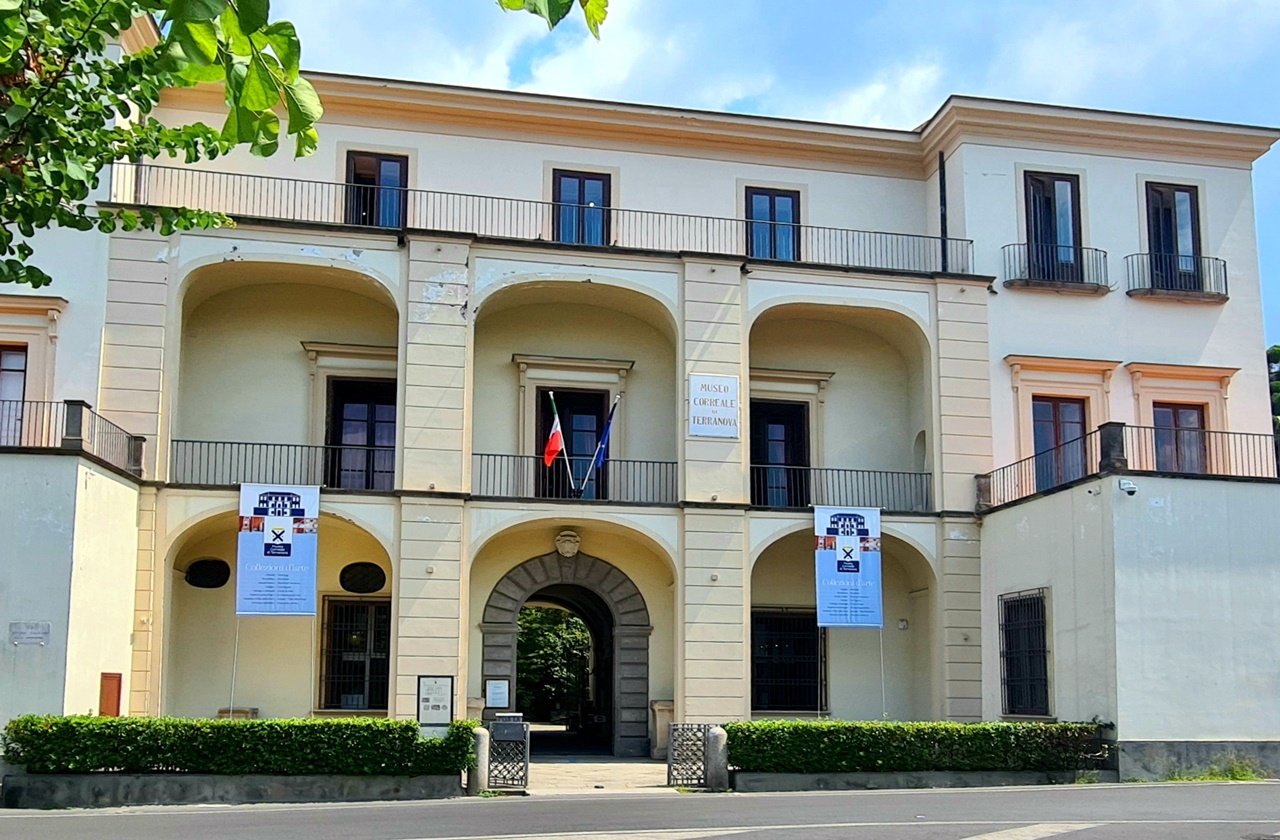 Photo by Carlo Dani on Wikimedia Commons
For art enthusiasts, a visit to the Correale Museum is among the best things to do in Sorrento. The museum, once the summer house of the Correale family, has floors filled with porcelain, landscape paintings, and more. Visiting the Correale Museum also gives you an overview of the city's art, history, and culture. Unlike other museums, the Correale Museum is just the right size so you can explore the whole place and still have time to visit other places. After visiting the museum, stop by the garden overlooking the Gulf of Naples.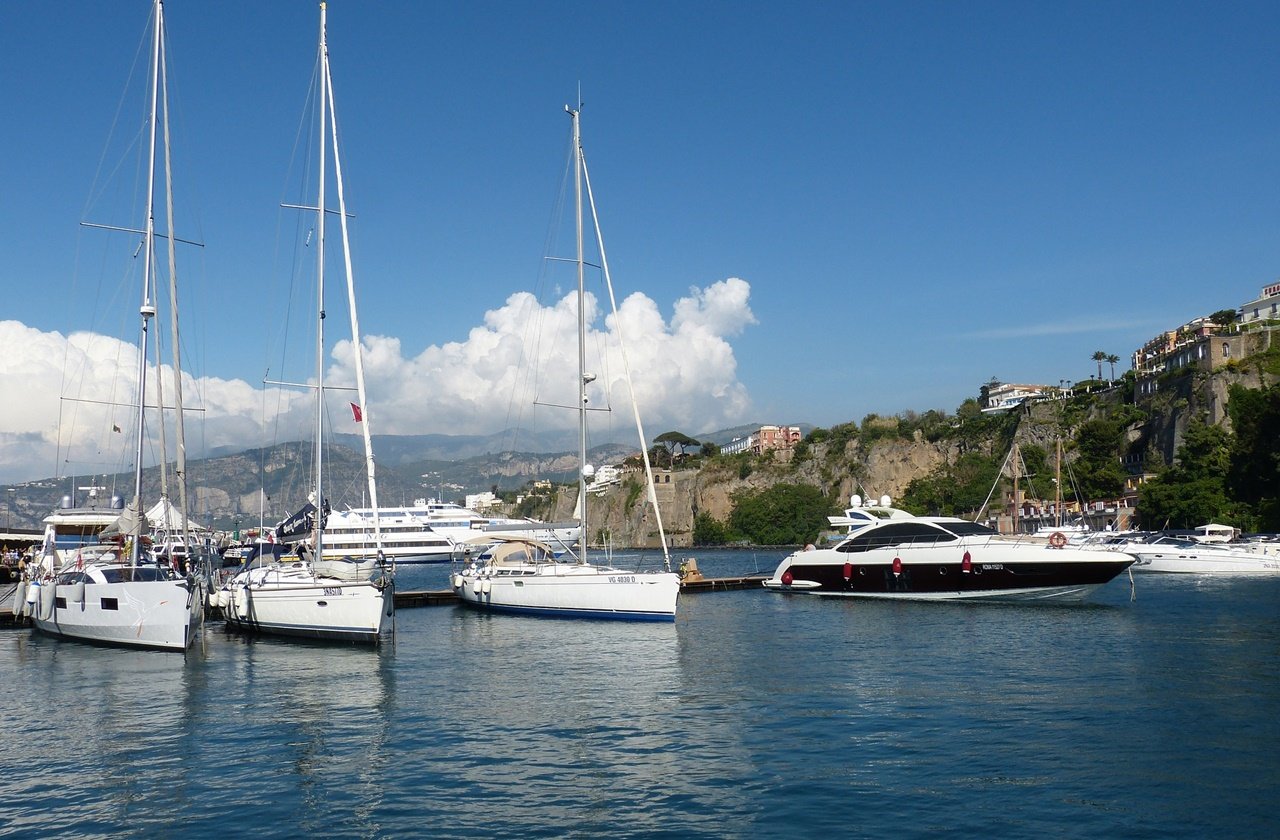 Photo by falco on Pixabay
Sorrento is a beautiful town to explore on foot, but it's even more beautiful from the sea! Going on a boat tour also allows you to discover hidden coves, islands, and beaches that are away from the public eye. From Sorrento, most boat tours go around the Amalfi Coast and neighboring cities like Positano, Ravello, and more. During the summer months, don't miss the chance to go on a boat tour to Capri and see the famous Blue Grotto! Most boat tours start at 91 EUR per person and don't include lunch and entrance fees.
8. Say a Prayer at the Cathedral of Sorrento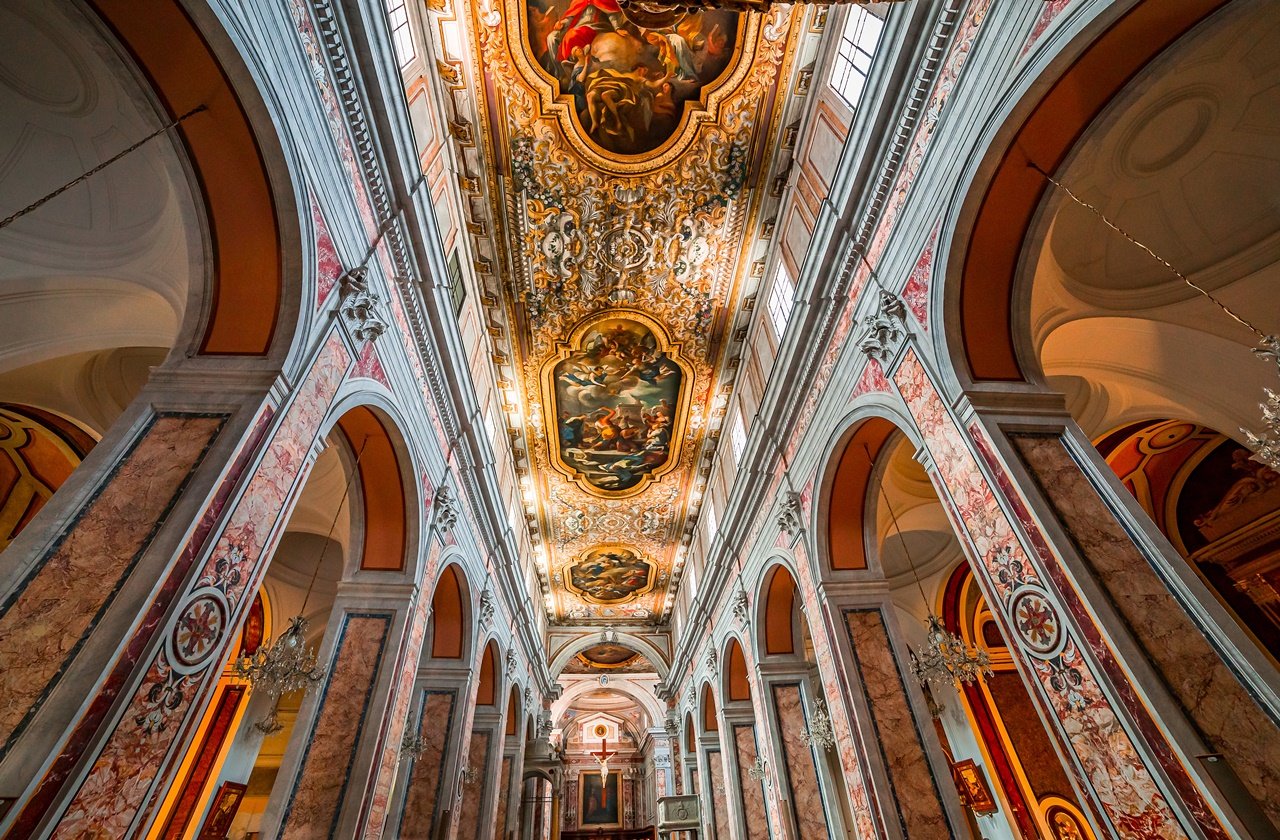 Photo by photogolfer on Adobe Stock
Visiting the Cathedral of Sorrento should be on every religious tourist's list of things to do in Sorrento. Dedicated to the Saints Philip the Apostle and James the Just, the cathedral was the previous seat for bishops and archbishops of Sorrento. Despite its simple exterior, its interior features marble pillars with round arches and paintings by Nicola Malinconico and Giacomo del Po. Additionally, the altar, the bishop's throne, and pulpit all date back to the 16th century.
9. Take a Break at Piazza Tasso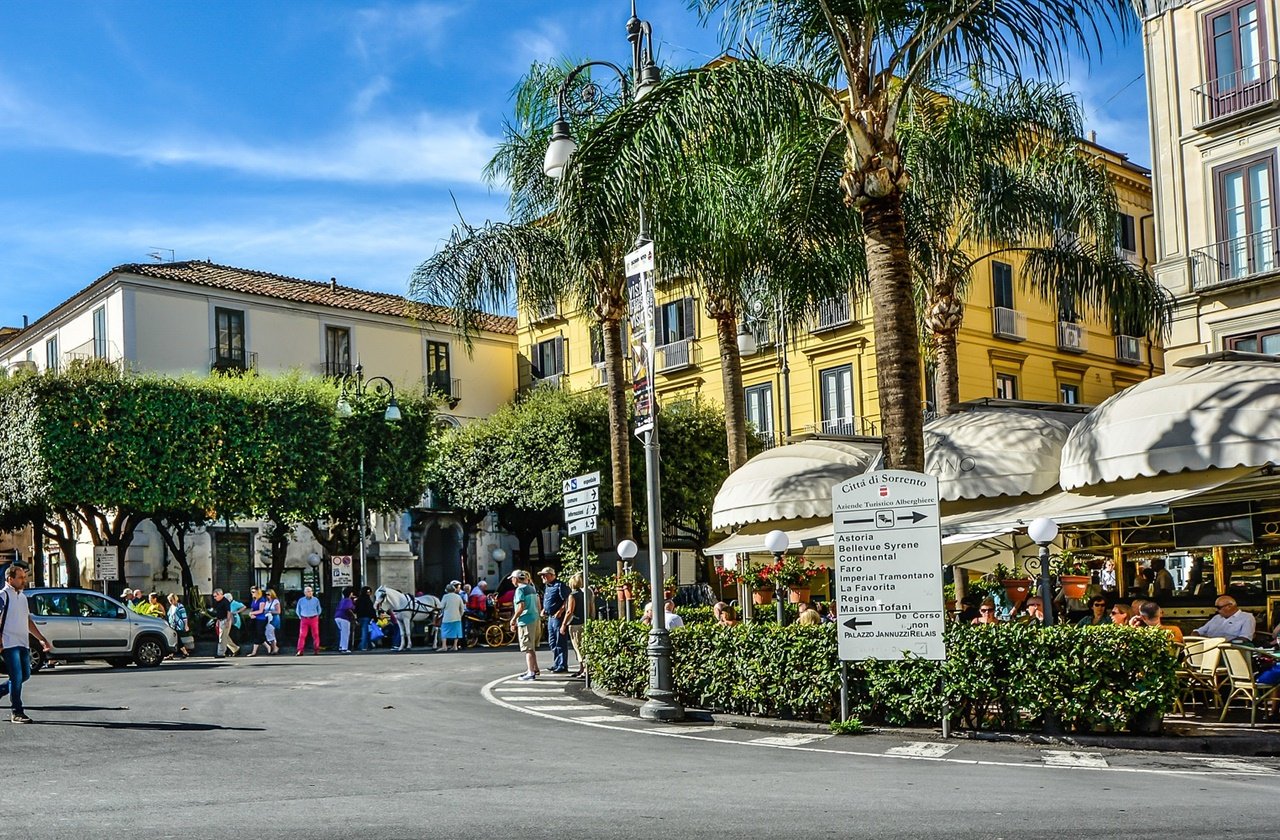 Photo by kirkandmimi on Pixabay
As the heart of Sorrento, Piazza Tasso is bursting with life! Expect to see crowds of people shopping, having coffee or drinks, or simply walking around. It is also the best place to visit after a long day of exploring and sightseeing. Have a coffee or drinks at any of the cafes and observe the people that come and go by the piazza. Admire the cliffside views on one end and find a row of restaurants, bars, and cafes on the other side. If you want to take a breather or if you just want to go people-watching, head to the Piazza Tasso for a break!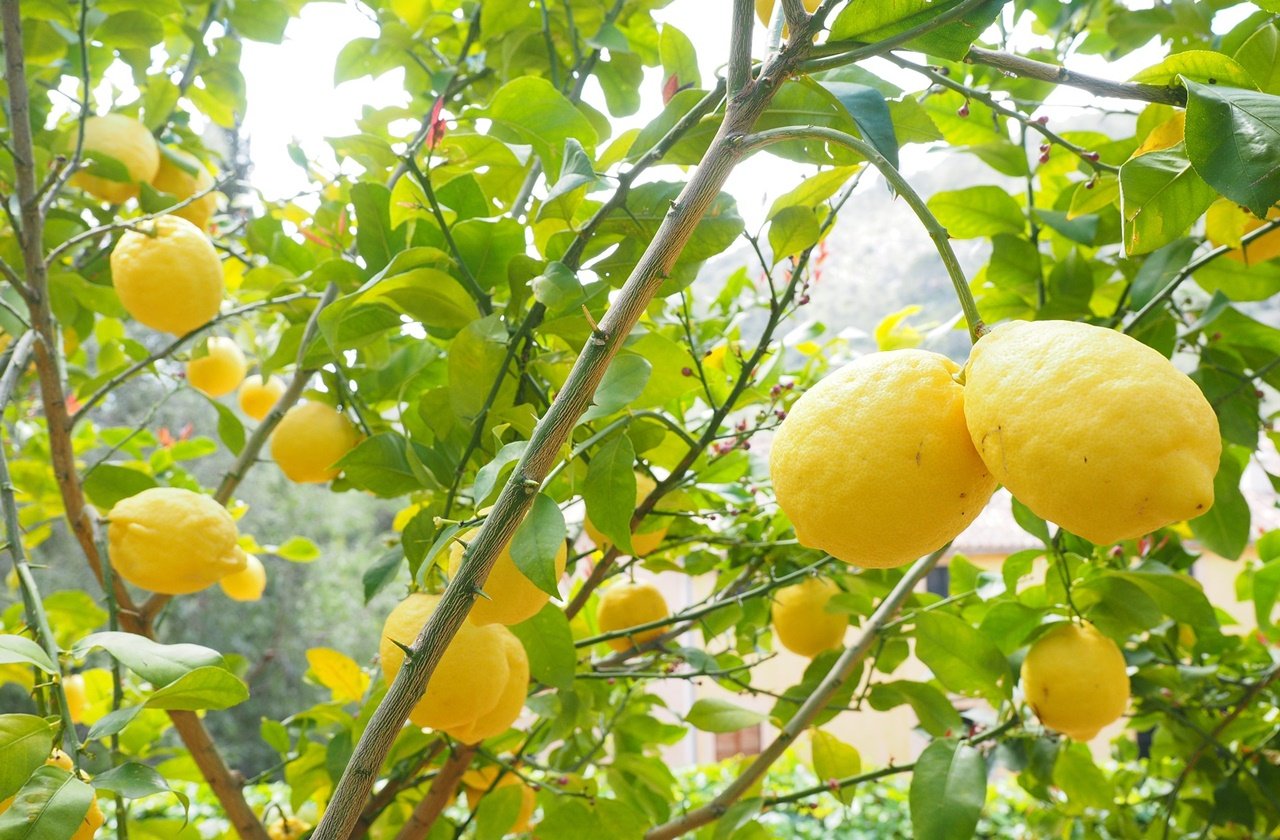 Photo by Hans on Pixabay
Visiting a lemon grove is definitely one of the things to do in Sorrento! Get a deeper insight into the production of limoncello and other lemon products with a guided tour to a lemon farm. Sorrento lemons are unique as the local variant can grow as big as a grapefruit. The I Giardini di Cataldo orchard has free admission and you can even get free samples of limoncello. Soak up the fresh citrusy scent as you walk around the gardens and orchards teeming with lemons. At the shop, buy and take home bottles of limoncello or try out their other lemon-based products.
11. Taste Gnocchi alla Sorrentina
Photo by milansa on Adobe Stock
When in Sorrento, try their gnocchi alla Sorrentina. This beloved dish is popular in most restaurants around the world, but better to try out Sorrento's own version of the Italian classic. Sink your teeth into a delicious plate of gnocchi, made with fresh tomatoes, aromatic basil, and tantalizing cheese. Pair the dish with a glass of white wine such as pinot grigio or pecorino. Warm and hearty, a gnocchi alla Sorrentina is perfect for any time of the year!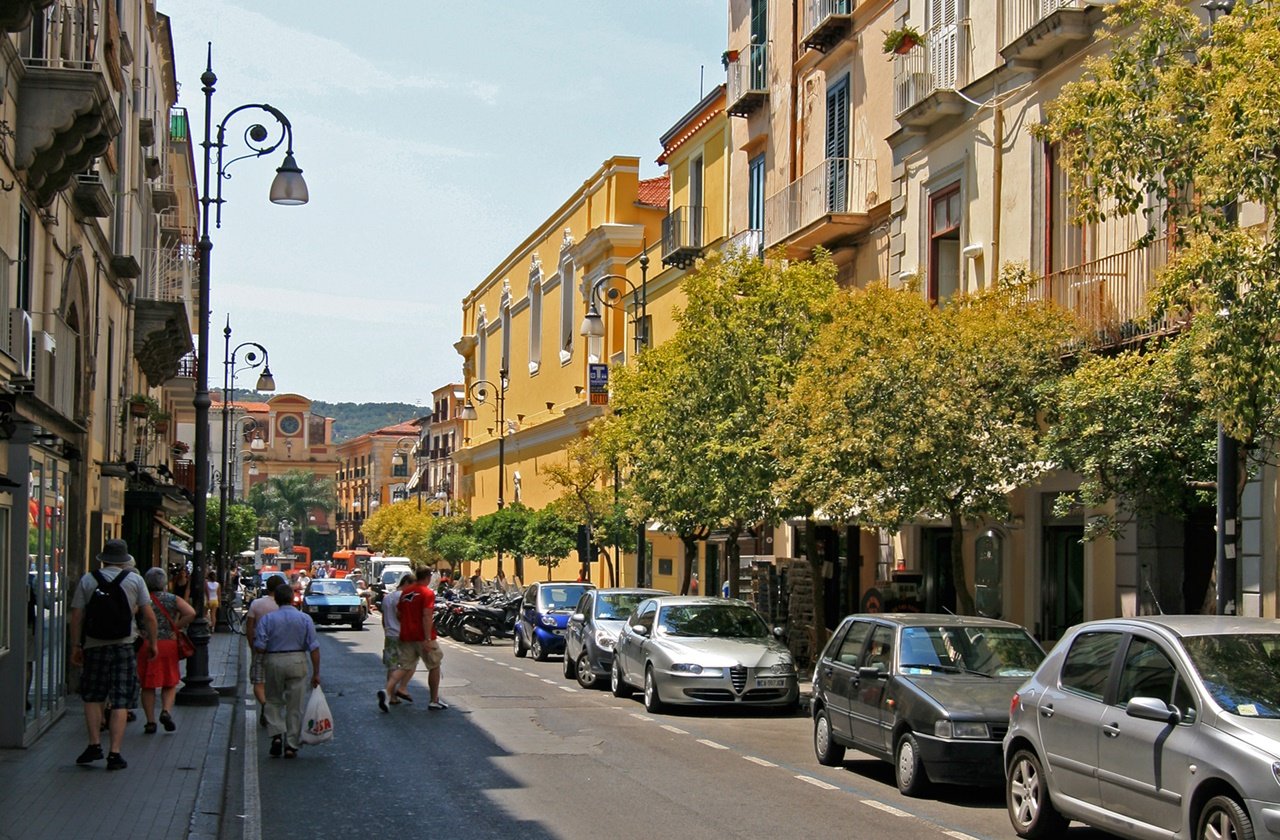 Photo by Jensens on WIkimedia Commons
For avid shoppers and shopaholics at heart, one of the best things to do in Sorrento is going to Corso Italia. This is the main shopping district of Sorrento, lined up with local shops and high-end designer stores. Find local and tourists window shopping or carrying bags of clothes, shoes, and other items. There are also cafes and restaurants for those looking for a break from store-hopping. Most of the boutiques close during 1:30pm for a while, but they reopen in the afternoon until late evening.
13. Join a Walking Tour of Sorrento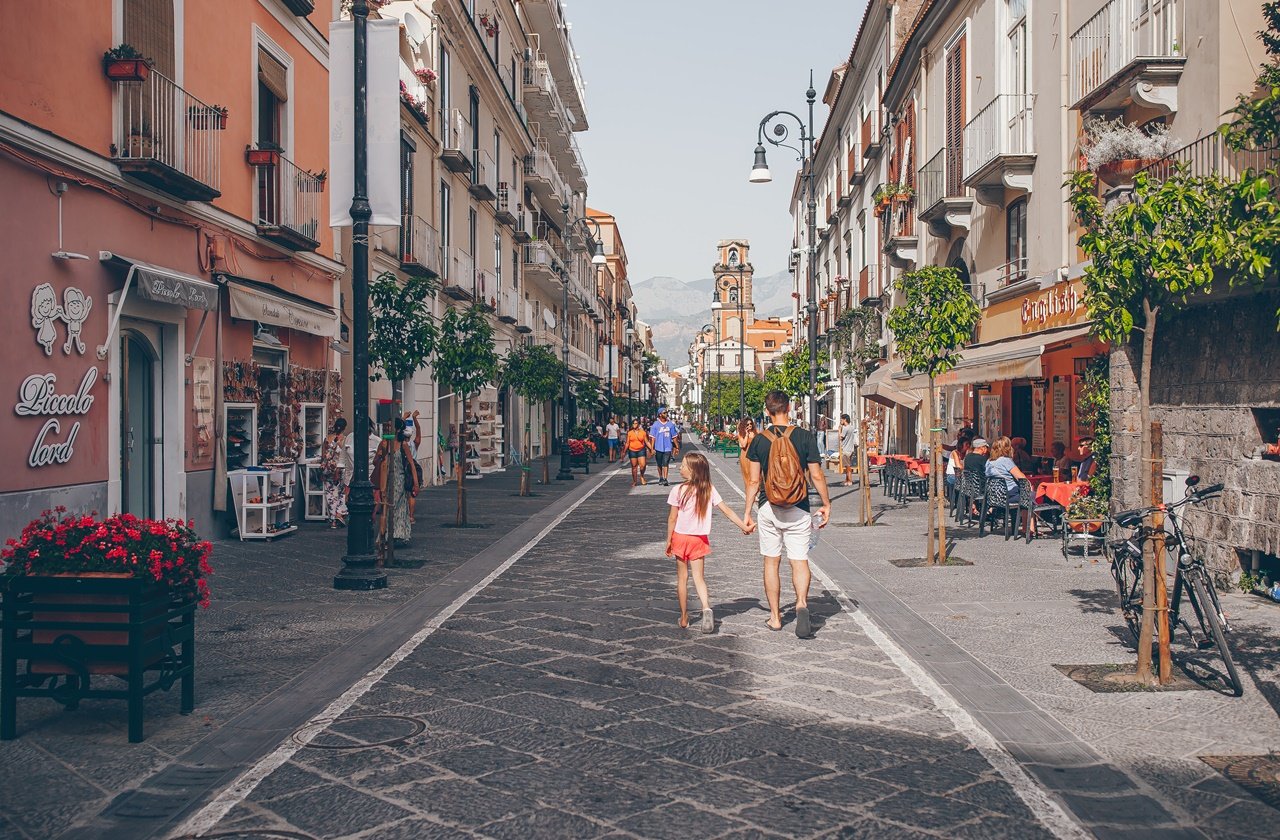 Photo by travnikovstudio on Adobe Stock
Not sure what and where to visit? If so, a walking tour should be on your list of things to do in Sorrento! Led by an expert guide, explore the streets of Sorrento, stopping by at important and popular tourist attractions like churches, restaurants, and photo spots. Another advantage of joining walking tours is that it takes away the hassle of planning and navigating through a foreign area. Your guide will also let you in on a few insider tips on where to get the best cheap eats, normally off-the-beaten-path cafes and bars.
14. Walk Along the Marina Grande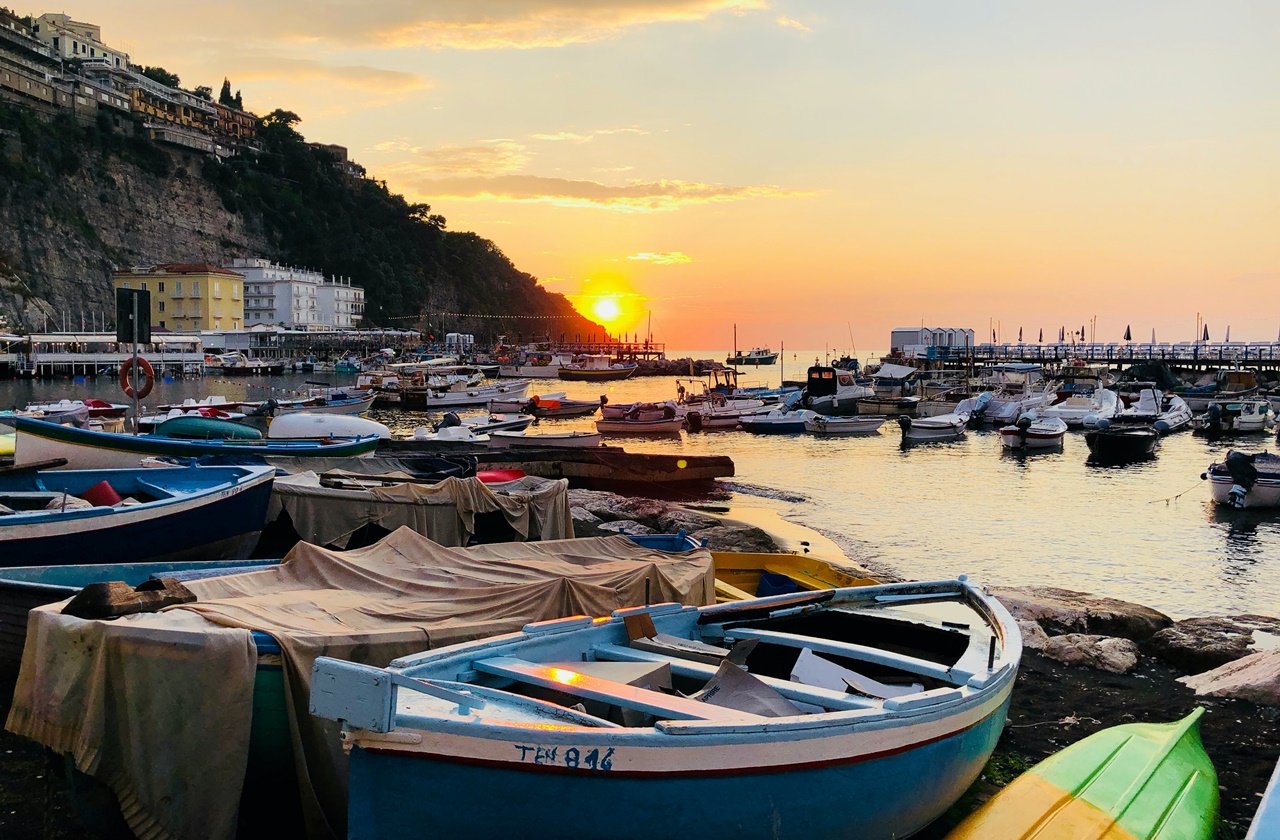 Photo by Nick Fewings on Unsplash
There are no sandy shores in Sorrento unlike the beaches in Rhode Island, but the Sorrento coast is worth visiting. The Marina Grande is a quaint fisherman's village surrounded by pastel-hued houses straight out of a Monet painting. At the Marina Grande, witness local fishermen clean or prepare their boats for a day of fishing. Go for a walk during the sunset or lounge at one of the restaurants and enjoy fresh seafood. For an additional fee, head to a private beach owned by some of the restaurants for a much-needed dip.
15. Hike Different Trails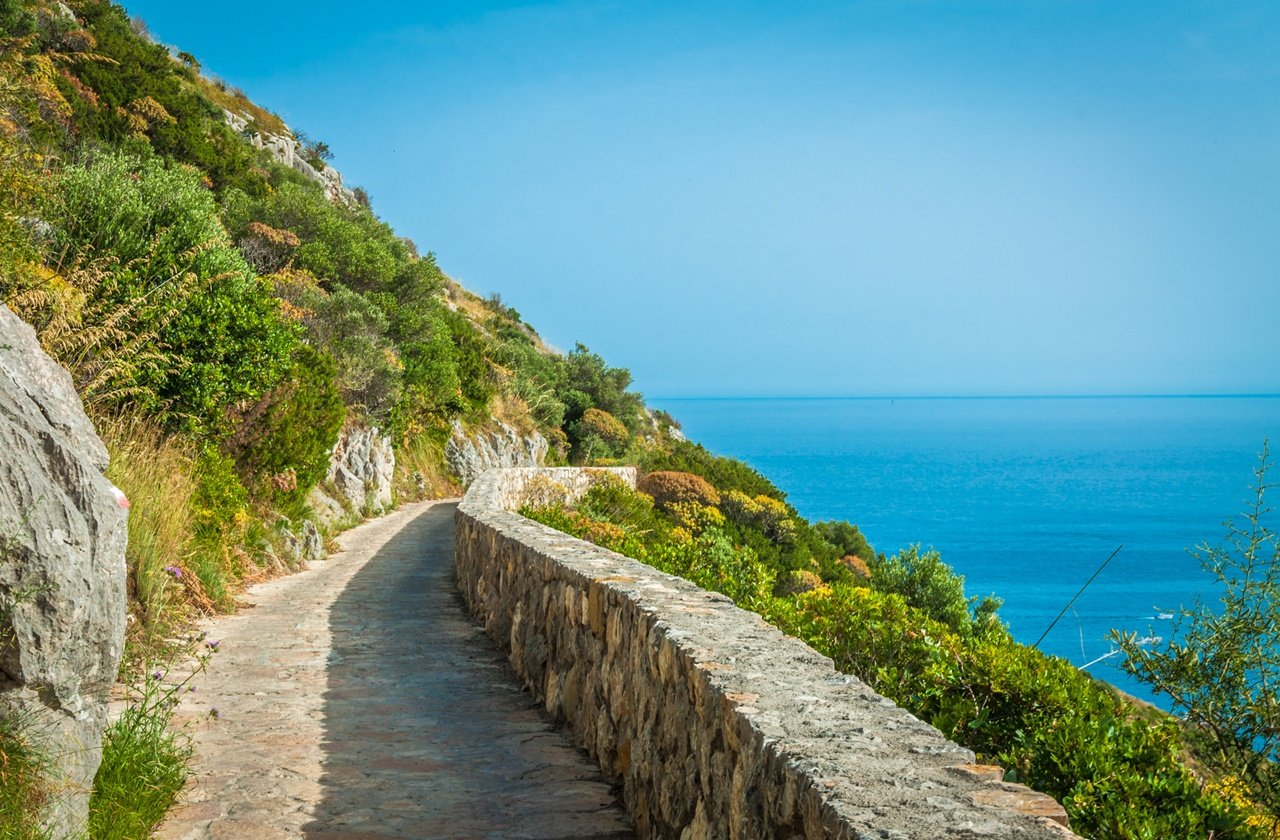 Photo by pfeifferv on Adobe Stock
For hikers, a thrilling climb up the mountainous terrain is one of the best things to do in Sorrento. You can find hiking trails with varying lengths and levels of difficulty suitable for beginners and intermediate hikers. The Punta Campanella Marine Reserve is a seaside reserve that offers different hiking trails with breathtaking views of Sorrento. Looking for a quick hike? Follow the Faito Mountain trail, a four-hour trail that takes you through scenic hills and meadows. But for the best views, take the Path of the Gods and marvel at the panoramic views of the coast.
Tips in Visiting Sorrento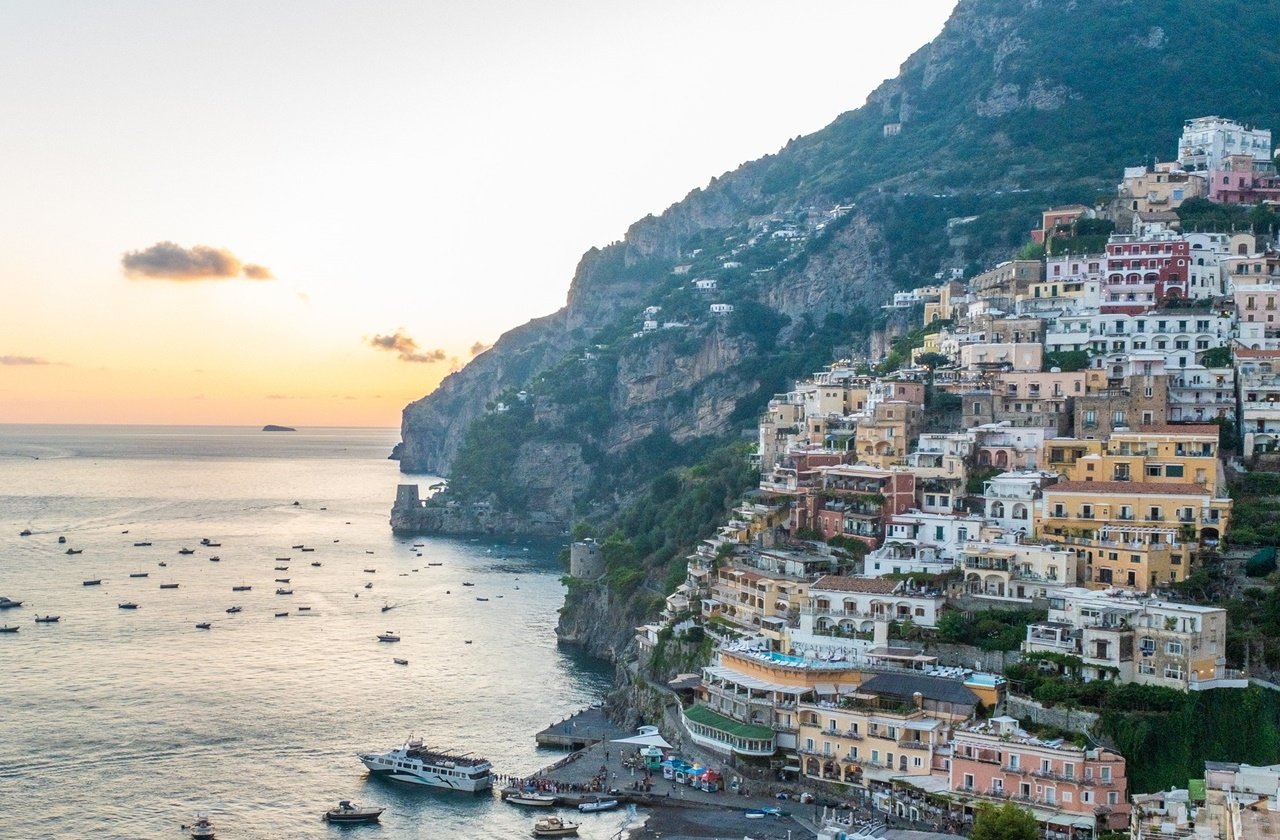 Photo by BenPixabay on Pixabay
Sorrento mostly caters to upscale travelers, so during the peak tourist season, food, accommodation, and activities are more expensive.
The peak tourist season is from June to August, with July and August being the busiest months. However, they also bring in the best weather conditions. If you plan on visiting within these months, make sure to secure your accommodation ahead.
Drinking tap water is safe in Sorrento. This can also help save money rather than buying bottled water, which is more expensive.
Sorrento's city center can get very crowded, so it's not advisable to bring a rental car. To explore the town, you can either walk or rent a bike.
With a starting fare of 4 EUR, taxis can be expensive in Sorrento. The cheapest options are either renting a scooter or a bike.
If you plan on visiting the beach, make sure to bring aqua shoes since the coastline in Sorrento is rocky.
Accommodations near the coast are more expensive because of the views. If you want to look for a cheaper place to stay, look for hotels or inns near the town center or in remote areas.
Make sure to bring a map of Sorrento or ask for one at your accommodation. This makes it easier for you to navigate the streets of the city. Most hotels, hostels and B&Bs give maps and travel leaflets for free.
Don't forget to bring comfortable walking shoes. Some of the places to see and things to do in Sorrento involve long walks mostly to remote places.
For travelers who want to save more money, there are different couch surfing opportunities where you can stay with locals with extra beds and couches for free.
Experience La Dolce Vita and Visit Sorrento!
With fragrant lemon groves and jaw-dropping coastal views, a trip to Sorrento is a must for travelers visiting Italy! This town is also perfect for those who want to make their most out of their stay in Southern Italy as it's close to the Amalfi Coast. There are also plenty of things to do in Sorrento, from relaxing walks along Villa Comunale to boat tours around the Amalfi Coast. As the home of limoncello, don't miss the chance to try an authentic limoncello at a lemon farm.
For an unforgettable summer getaway, head to Sorrento and live la dolce vita!