Top 10 Must-Visit Cities In Italy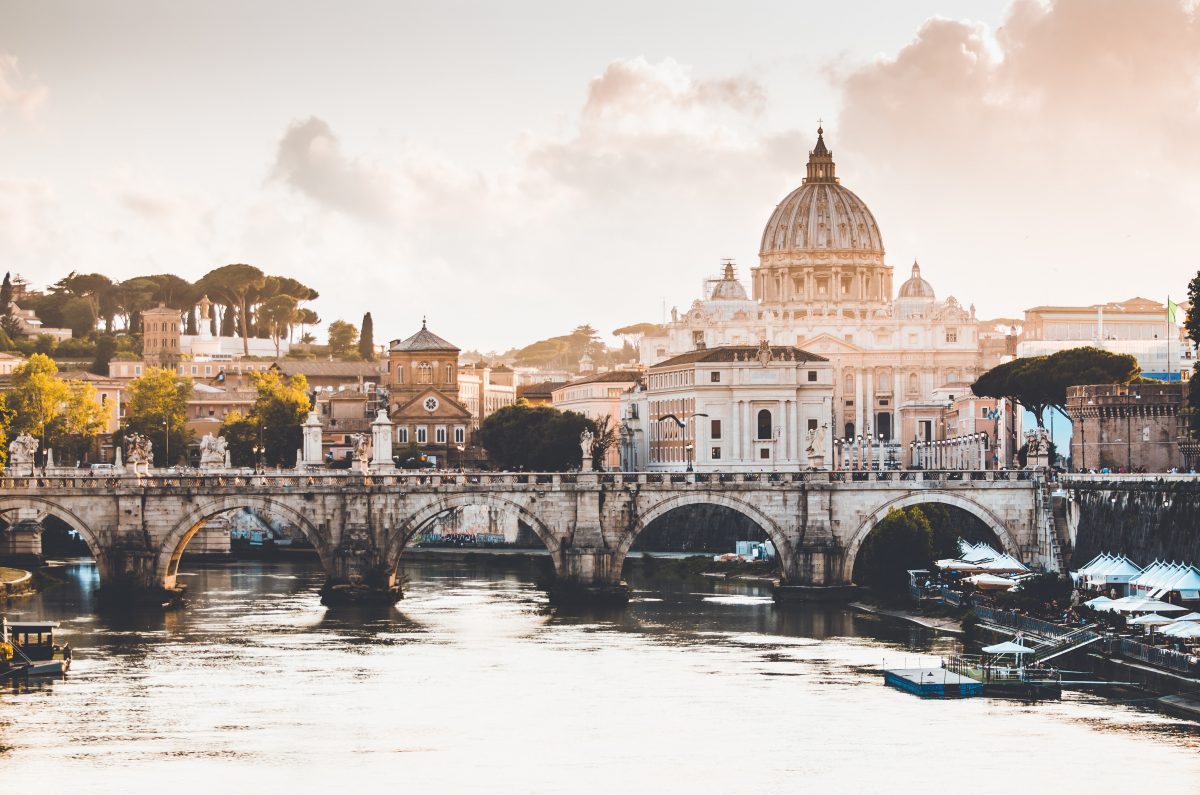 What's life without traveling? And what's traveling without a trip to an amazing country like Italy? Did you know that the locals refer to Italy as "lo stivale" and that it means "the boot"?
Surrounded by the snowy Alps in the north and the deep blue ocean on its sides, this peninsula is a destination that unravels a bouquet of lively cities. Choose any of the cities in Italy from our list below and we promise you an unforgettable trip.
Owing to its economic development in the 20th century, Milan has become one of the richest cities in Italy. However, its geographical position makes it distant from the rest of Italy. Still, this financial hub of Italy is popular among the tourists due to the blend of historical architecture and sky-touching modern buildings.
The best way to explore Milan is to start with Piazza del Duomo, which is connected to many other attractive tourist spots.
Some of the most famous places to visit in Milan are – Milan Cathedral which took almost 600 years to complete, Church of Santa Maria delle Grazie where the artistic masterpiece of Leonardo da Vinci – The Last Supper lies, Grand Galleria Vittorio Emanuele II that encompasses brands like Prada and Versace.
Other popular attractions include the 15th century Castello Sforzesco, Pinacoteca di Brera which unfolds the largest Italian art collection including Pieta by Bellini, Basilica di Sant'Ambrogio, Milan Archaeological Museum, Piazza Mercanti, and Leonardo da Vinci National Museum.
For an amazing experience, we recommend that you visit Milan between April and May or September and October. For those who want to plan a Milan tour without the crowd may visit between November and March. However, during these months Milan city can be foggy and cold. Apart from carrying warm clothes, it will be sensible to carry an umbrella because it rains a lot in November!
If Milan has its architecture, then the capital of Italy, Rome, has something more to add. That is its incredible food. Streetside cafes, late night clubs, and mouth-watering variety of pizzas add new colors to the city life of Rome. Try different types of pasta dishes, like carbonara, a pasta dish made of egg yolk with grated parmesan or pancetta with spaghetti noodles.
From sublime basilicas to captivating streets, Rome has everything to offer which can make your trip a memorable one. This is one of the cities in Italy that has been attracting visitors from all across the globe.
Some of the landmarks to visit in Rome are – the Colosseum, the largest Roman Empire amphitheater which was popular for Gladiator fights, the Roman Forum, ruins of Roman temples and buildings, the Pantheon, the Catacombs or the Catacombe di San Pancrazio, St. Peter's Basilica, Galleria Borghese, Vatican Museum, the Trevi Fountain (do not forget to throw a coin here), Trastevere, the Spanish Steps, etc.
The good news is, you can visit Rome all year round due to its Mediterranean climate. Hop over to our guide on Rome for your next Roman holiday!
Bursting with life, Florence is one of the cities in Italy that has a well-developed railway network. This makes it easier for tourists to travel to Pisa and Bologna. That is why tourism is the driving part of its economy apart from the industrial sector.
There are so many exciting places to visit in Florence. For instance, the Palazzo Pitti, where Renaissance artwork and amazing frescos grab the attention of the onlooker, the Florence Cathedral, popular for its immense dome and polychrome designs, Galleria dell'Accademia, where the original statue of David by Michelangelo can be found, Palazzo Vecchio which looks like a castle, Ponte Vecchio, the Basilica of Santa Croce, the Piazza della Signoria, Giotto's Campanile, and the Uffizi Gallery.
If you're planning a visit to this exhilarating city, try to skip summer as it is quite hot. It will be good to explore the beauty of Florence in April, May, September, and October. In fact, the weather in the month of October is so appealing that most of the tourists can be found roaming the streets of Florence and enjoying its beauty much more than any other city in Italy.
What makes Venice one of the most visited cities in Italy? All thanks to its enticing scenic beauty, magnificent historical architectures, the maze of streets which are narrow yet intriguing, and its reputation of a romantic city. Lying in the middle of a lagoon, Venice was once a bridge between east and west of Italy. Over time, it evolved into a popular city that offers Byzantine feel to visitors which can't be found even in cities like Milan and Naples.
The network of canals in Venice is extraordinary. During the period of the Italian Renaissance, it was a powerful financial as well as a military center. Even today it has a stronghold as an economic center but its economy profusely depends on tourism. And why won't it be, when one can find so many remarkable places to explore like the St. Mark's Basilica which is known for its painting frescos and sublime front façade, the Grand Canal, Ponte di Rialto, the Lido, Doge's Palace, Bridge of Sighs, and many more that offer a peaceful escape from a busy life.
For complete operational tourist services, plan a Venice trip in the mid of spring and the temperature is delightful. If you're craving for the perfect snaps, visit St. Mark's Square in the early morning before the crowd. An August visit to Venice is usually avoided as the temperature is hot and humid. Learn more about where to stay in Venice.
Known for its immense port, Genoa is one of the cities in Italy with illustrious history which was popular not only during the Roman Empire but also in the Napoleonic Empire. Today, this city is visited by thousands of tourists every year just like Florence and Pisa.
Anyone visiting Genoa must not forget to enjoy the beauty of the Piazza De Ferrari, popular for its large ornate fountain, the Piazza Matteotti, San Lorenzo Cathedral that has an awe-inspiring interior, Forte Begato, and Museo d'Arte Orientale. These attractions reflect the oriental art and culture of the city.
Another impressive part of Genoa is its harbor network, so don't forget to take a walk through its various harbors.
Once a naval power in the 16th and 19th centuries, Genoa still has much to offer the navy lovers with its Maritime museum that feature shipwrecks and naval instruments. The visit would be incomplete without watching sharks, jellyfish, dolphins, and more in the Genoa Aquarium.
Usually, Genoa is preferred by tourists in summer. However, it comes with a heavy price due to the expensive accommodation rates. On the other hand, September is a great time where hotels are affordable and the weather is warm. Nevertheless, remember your umbrella when you visit Genoa as it rains an average of 15 days every month.
All cities in Italy are famous tourist destinations, but there is something special about Pisa. The four-degree lean of the Leaning Tower of Pisa has always tempted travelers to visit and explore more about its lean.
Apart from this architecture of Pisa Baptistery, this city has so much to offer such as the National Museum of Pisa that includes ancient manuscripts, Church of Santa Maria Della Spina which is popular for its ornate design, the Palazzo dei Cavalieri, and many more.
Pisa is also popular for its shopping street, Borgo Stretto where you can find designer stores and delightful cafes. With Piazza Garibaldi as a starting point, the Borgo street is suitable for cycling. Walking along the banks of Arno River is also pleasant and you can catch a glimpse of the old citadel complex.
The best thing about this city is its connectivity with Florence, so you can visit both cities easily! However, it is important to consider the timing of the visit. During the months between June and September, Pisa is full of tourists, but planning a tour between April and May will be better as the price of hotels is moderate and even the weather is good.
After Rome and Milan, Naples is one of the largest cities in Italy and has been an active city since the time of the Greeks. So, there is no dearth of historical buildings in Naples and has always attracted historians to this city. Sites like the ruins of Pompeii, San Gennaro Catacombs, and the ruins of Herculaneum have been major tourist attractions.
Local life in Naples is impressive as it has networks of busy ports like Porto di Mergellina. You can find vibrant cafes and trendy restaurants easily in this city. For those who are intrigued to know more about the Royal palaces, don't miss Castel dell' Ovo and Castel Nuovo.
For sight-seeing, opt for the spring season but we don't recommend July or August. Alternatively, October and November are good for visiting Naples but it will be prudent to remain prepared for rain during these months.
Bologna is perfect location-wise. To its south lies Florence, its north-east Venice, and Milan at its north-west. This has been a prominent reason in the past for it being more popular as a cultural and economic center, in comparison to other cities in Italy. Famous for its museums and other historical buildings, this city is a must to visit.
If you're a fan of Bronze Age tools and other enticing skeletal remains, the Archaeological Museum of Bologna is a good place to explore more about the history of the city.
Piazza Maggiore, Leaning tower of Bologna, the National Gallery of Bologna, Archiginnasio of Bologna, San Petronio Basilica are some of the most popular tourist spots in Bologna. Don't miss La Piazzola Market, where you can find Italian souvenirs at an economical price.
July and August in Bologna are harsh and many shops are closed. Even sight-seeing becomes difficult due to the sweaty climate. The weather is good during the months from March to October, therefore a visit at any time during this period will be enjoyable.
Surrounded by mountains and valleys, Perugia is one of the cities in Italy popular for the Umbria Jazz Festival. Usually celebrated in July, plan a trip to Perugia during this month to be a part of the festival. The weather is quite mild between April and July. However, carrying an umbrella is highly advisable as it may rain at any time. During November and December, it rains a lot and we don't recommend a visit during this period.
More than just churches, historical monuments, splendid museums, and national parks. The hidden gem of the city is the Perugina Chocolate Factory, Italy's most beloved chocolate maker. Piazza IV Novembre and Palazzo dei Priori are places that you must visit when traveling to Perugia. Over there, you can find myriads of alluring shops, lively cafes, and beautiful restaurants.
The historical significance of Verona plays a crucial role in attracting visitors from all around the world. Its ancient buildings are not only beautiful and magnificent but have a rich history that makes it one of the most popular cities in Italy.
Some of the famous tourist destinations are Arena di Verona, which is an immense Colosseum known for its arches, Castle Vecchio, which sits on the bank of the River Adige and its bridge – Ponte di Castle Vecchio, Basilica of San Zeno known for its stunning architecture, and the Torre dei Lamberti.
If you're looking for great restaurants and cafes, head towards the diamond-shaped Piazza delle Erbe.
Being 298 feet above sea level, Verona has a moderate climate. This makes it perfect to visit between June and August. Moreover, you can also enjoy the Arena Opera Festival during these months.
That's Italy In A Nutshell
Travelling is fun only when you travel safely. Lucky for us, The best thing about all the aforementioned cities in Italy is that these cities are relatively safe. However, one cannot deny the chances of pickpocketing as the streets are busy and people from different places come to visit this beautiful country. It is highly advisable to always take care of your belongings!
Just in case you need it, here's a guide to the best raincoats to have when you travel. You're welcome!
* This article was contributed by Akshay Sharma.