Doi Inthanon National Park: A Day Trip from Chiang Mai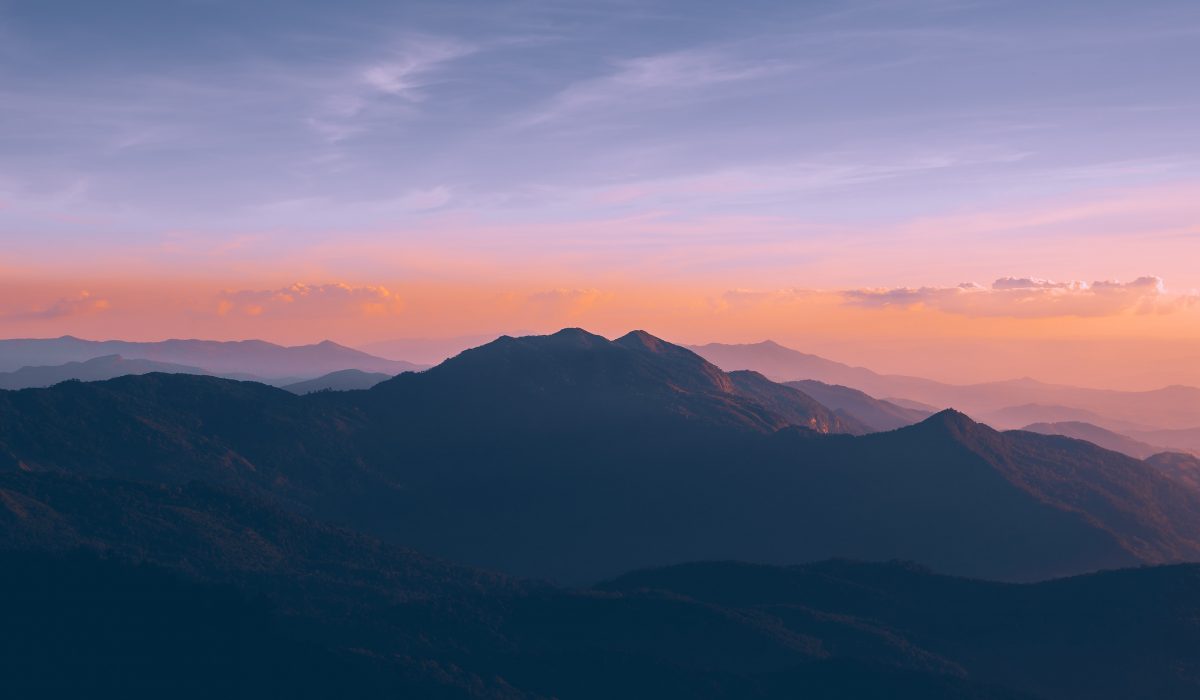 With Thailand's pristine beaches, impressive temples, and lush vegetation, it's no wonder why millions of people travel to see the country and the amazing cities of Thailand. One of the most visited cities after Bangkok — its capital, is Chiang Mai, which is located in the northern part of the country. Apart from having more than 300 Wat (or temples), Chiang Mai is also surrounded by mountains. In fact, you can see Thailand's highest mountain at Doi Inthanon National Park!
With an enormous height of 2,565 meters, Doi Inthanon National Park is studded with numerous waterfalls and a rich ecosystem. There are also some tribal villages around the park where you can see vast cash crop fields.
There is just so much to see and do at Doi Inthanon National Park. For sure, talking about your trip will take up quite a number of sheets in your travel journal!
How to get to Doi Inthanon National Park from Chiang Mai
Doi Inthanon National Park is less than two hours drive away from Chiang Mai. Most of the flights coming to Chiang Mai are only from Bangkok. So, from the U.S. you have to book a flight to Bangkok, then book another one to Chiang Mai. When you are already in Chiang Mai, you can book a private taxi or join a tour to visit Doi Inthanon National Park.
Via Private Taxi
Booking a private taxi starts at THB2,700 (around US$90) for two adults in a sedan car. Here, you will be renting a car with a driver that will take you to the attractions in Doi Inthanon National Park and the surrounding areas. The driver will drop you off at the parking area and wait for you to come back. With this, you can explore the places at your own pace within the allotted hours. This service usually takes around eight hours with insurance and pick-up and drop off from your hotel.
Via Tour
When you join a tour, usually, this is full service. You no longer have to worry about your transportation, admission fees, itinerary, guides, conversing with locals, and sometimes even the meals, since they are all included in the tour package. So if it's your first time going to Doi Inthanon National Park, this will be the better option.
If you're going to Doi Inthanon National Park alone, you can join Klook's group tour. It costs US$32 per person and your transfers, lunch, admission fees, guide, and insurance are already included. Meanwhile, if you're coming with your family or group of friends, it's better to join Chiang Mai Tour's private tour instead. It only costs US$143 for three people with a guide and insurance. The meals and admission fees are not included. But, this is only TBH300 (around US$10) per person for Doi Inthanon National Park and TBH40 (around US$1) per person for the Twin Pagodas.
Things to do in Doi Inthanon National Park
1. Drive up to the Doi Inthanon Summit
There are so many things to see in the park, but before you start exploring the falls, pagodas, and gardens, you should drive up to Doi Inthanon Summit first, which is located at KM47, Road 1009. Unlike most summits, Doi Inthanon Summit is family-friendly and very accessible. When you get to the summit, you will be approximately two and a half kilometers above sea level, which makes you on the highest mountain in Thailand! Indeed, this is one of the best vantage points to catch sunrise and sunset.
2. Walk along the Ang Ka Nature Trail
Just two minutes walk from the summit, take the paved Ang Ka Nature Trail. Here, you will be walking along 360 meters of the elevated wooden pathway. Lush greeneries will surround you as you take a chilly walk along the pathway wadded up with moss. It will only take you around 15 minutes from start to finish, but it will surely take you a while to marvel at the spectacle.
3. Continue your Trek to Kew Mae Pan Nature Trail
Notice: Closed during the rainy season (From June to October)
Another hiking trail that you can take in Doi Inthanon National Park is the Kew Mae Pan Nature Trail. Aside from the lush greeneries similar to Ang Ka Nature Trail, you will also get to a vantage point where you'll see the sea of clouds. Make sure to look around for blossoming red rhododendrons, which are indigenous to Thailand.
The trail is a mix of wooden pathways, stairs, and uphill mountains. It's a dense forest, so it's important that you hire a local guide. The local guide from Hmong Hill Tribe costs TBH200 (around US$7) for a group of fewer than ten people. It will take you around two to four hours to finish the almost three kilometers stretch. Although this is for beginners, it's not recommended for those who have health conditions that hinder strenuous physical activities.
4. Visit the Twin Pagodas
Admission Fee: THB40 or around US$1 per adult
Just when you thought the entire park is a wonderland, you will see this surreal garden with two pagodas. The garden surrounding the pagodas offers an idyllic scenery straight out of your favorite fairytale book! The pagodas are officially called Naphamethinidon and Naphaphonphumisiri Pagodas. But they are more popularly known as Twin Pagodas or Two Chedis.
Naphamethinidon Pagoda has a towering height of 197 feet and has a distinct shape similar to an octagonal bell. It was built in honor of King Bhumibol Adulyadej's 60th Birthday. Inside, you will be astounded by the unique tile mosaic with mythical creatures. Across this, you will find the Naphaphonphumisiri Pagoda, which was built to honor Queen Sirikit's 60th birthday. Inside this 12-sided lilac pagoda, you will also see tile mosaics. But this one depicts the lives of bhikkhunis, buddha's ordained female followers.
5. See the the Wachirathan Waterfall
Easily accessible from the parking area, the Wachirathan Waterfall is deemed as the most accessible among the park's waterfalls. The gushing waterfall plunges from a 40-meter high cragged cliff. However, no matter how much of a daredevil you are, you can't swim in this waterfall. But with its mighty mists, for sure you'll still get an idea of how cold the water is. Also, since this is one of the most accessible waterfalls, you can expect that it's always teeming with the crowd. But, one pro tip is to get a short flight of stairs down to the river's edge. Here, you can get your Instagram-worthy shot with impressive views without the crowd.
6. Appreciate the Sirithan Waterfall
Sirithan Waterfall is another massive waterfall in Doi Inthanon National Park. Similar to Wachirathan Waterfall, it also stands 40 meters high and swimming is restricted. You will have to take a 150-meter pathway from its undeveloped parking area to see this waterfall. However, you can only view this from a distant viewpoint making this one of the least popular waterfalls in the park.
7. Visit the Siriphum Waterfall
Named after combining the names of King Bhumibol and Queen Sirikit, you can find the Siriphum Waterfall on the west side of Ban Khun Klang village. This is a monumental waterfall side-by-side another equally impressive waterfall. It's also surrounded by innumerable towering trees! But one thing that most tourists come here for is the Siamese sakura leaves that bloom every February.
8. Spot the Pha Dok Siew Waterfall
Another nature trail in Doi Inthanon National Park, the Pha Dok Siew Nature Trail shows you another part of the rich ecosystem of the park. It will take you around two hours to walk the almost three-kilometer trail towards Mae Klang Luang Village. Along this trail, you're going to see remarkable greenhouses, big pine trees, and the robust Pha Dok Siew Waterfall. This waterfall can be viewed from the bamboo bridge built above the rushing river.
Although it has a paved way and some interpretive boards, hiring a local guide is still compulsory. Besides, some of them can speak English so you'll get to understand the place from a local's perspective. Hiring a local guide from the Karen hill tribe costs TBH200 (around US$7).
9. Stop by the Mae Klang Waterfall
Mae Klang Waterfall spouts 100 meters high on a multi-leveled ragged cliff. This is also the first waterfalls that you will see from the main road to Doi Inthanon National Park. What sets this waterfall apart is not only its immense size but also the activities it offers. Unlike most waterfalls in the park, you can swim here. Just be careful during the rainy season because the current might be too strong.
10. Marvel at Ban Mae Klang Luang
Less than five kilometers from the east of Doi Inthanon National Park, you will find the quaint Ban Mae Klang Luang. It boasts vast and impressive terraces of paddy fields cultivated by the Karen hill tribe. Most tourists come here during late October to early November to see the verdant field become more dazzling with the gold rice grains.
To maximize your visit, you can also stay for the night in the village. There is an array of accommodations to choose from, but home staying with locals is the recommended option. Apart from it only costs between TBH500-1,200 (around US$17-40) per night, you will also get to experience first-hand the villager's hospitality. Moreover, you'll also get a glimpse of the real lives of the locals.
11. Visit the Mae Ya Waterfall
This is another multi-leveled waterfall in the park that stands 260 meters high. Although Mae Ya Waterfall is not the highest in Doi Inthanon National Park, it's a photographer's favorite. With its triangular shape and series of jagged levels, it's no wonder you'll see big cameras in the crowd. Apart from photographers and spectators, you will also see some families frolicking on the lower part of the stream.
12. Take a photo at Mae Pan Waterfall
Mae Pan Waterfall is considered the largest waterfall in Doi Inthanon National Park. Although it only stands 100 meters high, unlike Mae Ya Waterfall this is not a multi-tier waterfall. But, despite being the largest waterfall, visitors don't visit them as much as the other waterfalls because it is located almost 16 kilometers away on the far west side of the main entrance to the park. So this is considered quite an off-the-beaten-path and coming here will incur a surcharge from your private taxi.
13. Explore the Royal Project Inthanon
Located just one and a half kilometers away from Doi Inthanon National Park, Royal Project Inthanon is a genius project spearheaded by King Bhumibol. This project primarily aims to elevate the lives of the tribesmen by ceasing opium planting. Instead, they are given financial support to cultivate the land to plant cash crops and to build a reliable water system. Over time, the tribesmen permanently settled here and they also grew animals. In Khun Klang Hhong village, you can also see one square kilometer of flower garden.
Things to Note when visiting Doi Inthanon National Park
Best time to visit
Since Doi Inthanon National Park primarily offers natural wonders, it's a must to visit the park in pleasant weather. Some people say that you should see them during summer around June to September. But there are some places that may be closed during your visit like the Kew Mae Pan Nature Trail (June to October). So, to maximize your visit, the best time to visit Doi Inthanon National Park is from mid-November to mid-February.
In these months, the weather is cold and windy. Sometimes the weather drops between 6℃ and 17℃. With this, you will be able to trek and explore the park without breaking a sweat. Besides, the Siamese Sakura blooms around December to February.
What to bring to Doi Inthanon National Park
Since Doi Inthanon National Park is in a mountainous area, not to mention that it is the highest mountain in Thailand, you can expect that it's windy. When you visit it from mid-November to mid-February, it can also be cold. Meanwhile, if you visit after rain, it can get slippery. So, deciding on what to bring primarily depends on when you're going to visit. But to give you a general idea, here are the things that you should bring:
1. Windbreaker for men or windbreaker for women
2. Athletic bottom men or athletic pants women
3. Reliable hiking shoes for men or trail running shoes for women
4. Sunglasses, probably from Oakley or Costa
5. Water jug
6. Smartphone or compact camera, but if you're feeling a bit extra use your Trail Camera
7. Sunscreen Lotion
8. Extra Cash
9. Travel Insurance
Let's go to Doi Inthanon National Park!
There are tons of reasons why you should visit Doi Inthanon National Park. From idyllic vistas and massive waterfalls to abundant vegetations and hospitable locals, it's always a yes to come here. If you're planning to visit the park during peak months, make sure to plan ahead to avoid inconveniences.