Top 5 Costa Sunglasses To Consider Buying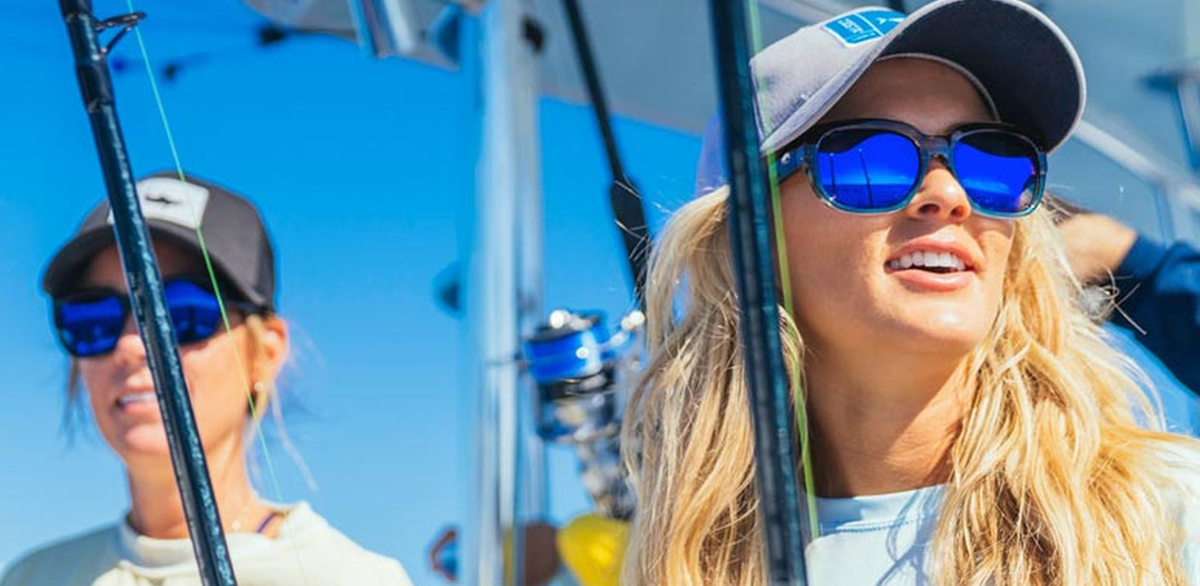 Spanish for "Coast of the Sea", Costa Del Mar (or simply Costa) is a reputable American sunglasses manufacturer. Costa sunglasses are more than a fashion statement. Every pair is carefully handcrafted by experienced manufacturers. Costa sunglasses are designed as sporting companions.
Costa sunglasses were initially created for those who enjoy water sports. Ray Ferguson, Costa Del Mar's founder, introduced the brand in 1983 when a group of fishermen realized that traditional sunglasses didn't offer adequate UV protection.
Why You Should Own A Pair Of Costa Sunglasses
Let's dive into history and get to know the benefits of owning you very own pair of Costa sunglasses. Costa sunglasses has garnered worldwide recognition for its superior lens technology and frame designs. Besides that, Costa sunglasses are built to provide comfort and strong UV protection as you go about the day. In addition, Costa sunglasses are known for its durability. Finally, these sunglasses hold the title of "clearest sunglasses" in the world – something to consider if you are looking for a unique purchase.
So, if you have made up your mind to get a pair of the world's go-to sports eyewear brand for anglers, here are the 5 of the best Costa sunglasses to consider!
Costa Del Mar Fantail is specially created for the water sports enthusiast who is always ready to hit the inner sea. To add a spark to your life, these Costa sunglasses are 100% polarized. The Costa Del Mar Fantail is available in 10 different colors. We recommend you choose a color that truly allows you to express your inner self.
Frame Design
Costa Del Mar Fantail's frame designs come in medium or large squares. Its nylon frame is extremely durable and ideal for outdoor activities.
Lifetime Warranty
Like all its other products, Costa Del Mar Fantail comes with a lifetime warranty. However, scratched lens are not covered under the warranty.
Pros And Cons Of Owning A Costa Del Mar Fantail
Pros
Nylon frame design makes it comfortable to wear
580G lenss are scratch-resistant
Lightweight
Hydrolite™ nose pads prevent the Fantail from slipping during sports
Cons
Lens can be a little expensive if you use the Fantail solely during sports
The Costa Del Mar Fantail retails from US$199 to US$259.
For activities like surfing and sailing, the Costa Del Mar Corbina is the best choice with its sporty design. Customize to fit your style with various lens and frame combinations. Choose among 10 unique color combinations for your preferred shade. The Costa Del Mar Corbina comes with oversized frames but is nonetheless suitable for both medium and large faces.
Polarized Lens
Corbina is available with silver mirrored, polarized lens to give its user an athletic look. Costa Del Mar Corbina comes in a hard case, protecting it from external damage.
Pros And Cons Of Owning A Costa Del Mar Corbina
Pros
Superior UV protection
Perfect contrast and wide coverage
So comfortable to wear; it feels like you aren't wearing it at all
Lens are scratch-resistant and easy to clean
Cons
Unsuitable for smaller faces
The Costa Del Mar Fantail retails from US$179 to US$259.
The classy design of Costa Del Mar Brine complements its star feature — clear lens imbued with Costa's 580® technology. Enjoy a trendy and modern look with the slight square frame of the Brine sunglasses. Its polarized lens also offers excellent protection against UV rays. The Costa Del Mar Brine is perfect for someone who wishes to show off an athletic yet professional style.
Superior Lens Clarity
Thanks to Costa's 580® technology, Costa Del Mar Brine users can enjoy greater color clarity with 100% UVA/UVB protection. Its Hydrolite™ nose pads also provide superior grip and prevent slippage during sports.
Pros And Cons Of Owning A Costa Del Mar Brine
Pros
Lightweight sports sunglasses
Durable and polarised lens
Comfortable to wear during any occasion
Peripheral light protection that helps prevent eyestrains
Cons
After some time, the non-slip surface diminishes in quality
The Costa Del Mar Brine retails from US$189 to US$249.
The Costa Del Mar Caballito's nylon frame makes it highly functional for surfing and perfect for a casual day at the beach. Together with its full wrap design, the soft Hydrolyte nose pad ensures long-term comfort. The Callito's superior lens technology also provides all-day protection against harmful UV rays.
Pros And Cons Of Owning A Costa Del Mar Caballito
Pros
Lightweight plastic frame
Available in multiple colours
100% polarized lens
Cons
Limited lifetime warranty
The Costa Del Mar Caballito retails at US$229.
Are you ready for a larger than life adventure? Don't forget to bring along your Costa Del Mar Mag Bay sunglasses! These Costa sunglasses sure bring out your sporty style. Additionally, the Costa Mag Bay sunglasses offer great coverage and protection against the sun. Lens clarity is also unmatched as compared to other anti-glare sports sunglasses available in the market.
Pros And Cons Of Owning A Costa Del Mar Mag Bay
Pros
Scratch-resistant lens
100% polarized
Non-slip nose pads
Durable plastic frame
Cons
Unsuitable for smaller face sizes
The Costa Del Mar Mag Bay retails at US$259.
Notable Mentions
There is nothing better than wearing a pair of Costa Del Mar Saltbreak sunglasses to add a classy touch to your personal style. Its versatility coupled with a durable nylon frame is an ideal combination for both athletes and everyday wear.
The Costa Del Mar Blackfin is a reliable pair of sunglasses. The Costa sunglasses offers the look of a serious angler. Its scratch-proof and durable lens make it a worthwhile investment.

The Costa Del Mar Cat Cay is a classic option to consider. Show your best athletic performance with the rugged-looking Cat Cay. As with all Costa sunglasses, it comes with 100% polarized lens and superior color clarity.
Final Thoughts On Costa Sunglasses
Boasting great looks, high functionality, and durability, Costa sunglasses are clearly a cut above the rest in the water sports eyewear market. A high-quality pair of shades, they also offer strong protection from glare and side reflections. Most importantly, Costa sunglasses' lightweight frame is so comfortable to wear that you'll forget you were even wearing shades!