Top 5 Oakley Sunglasses to Consider Buying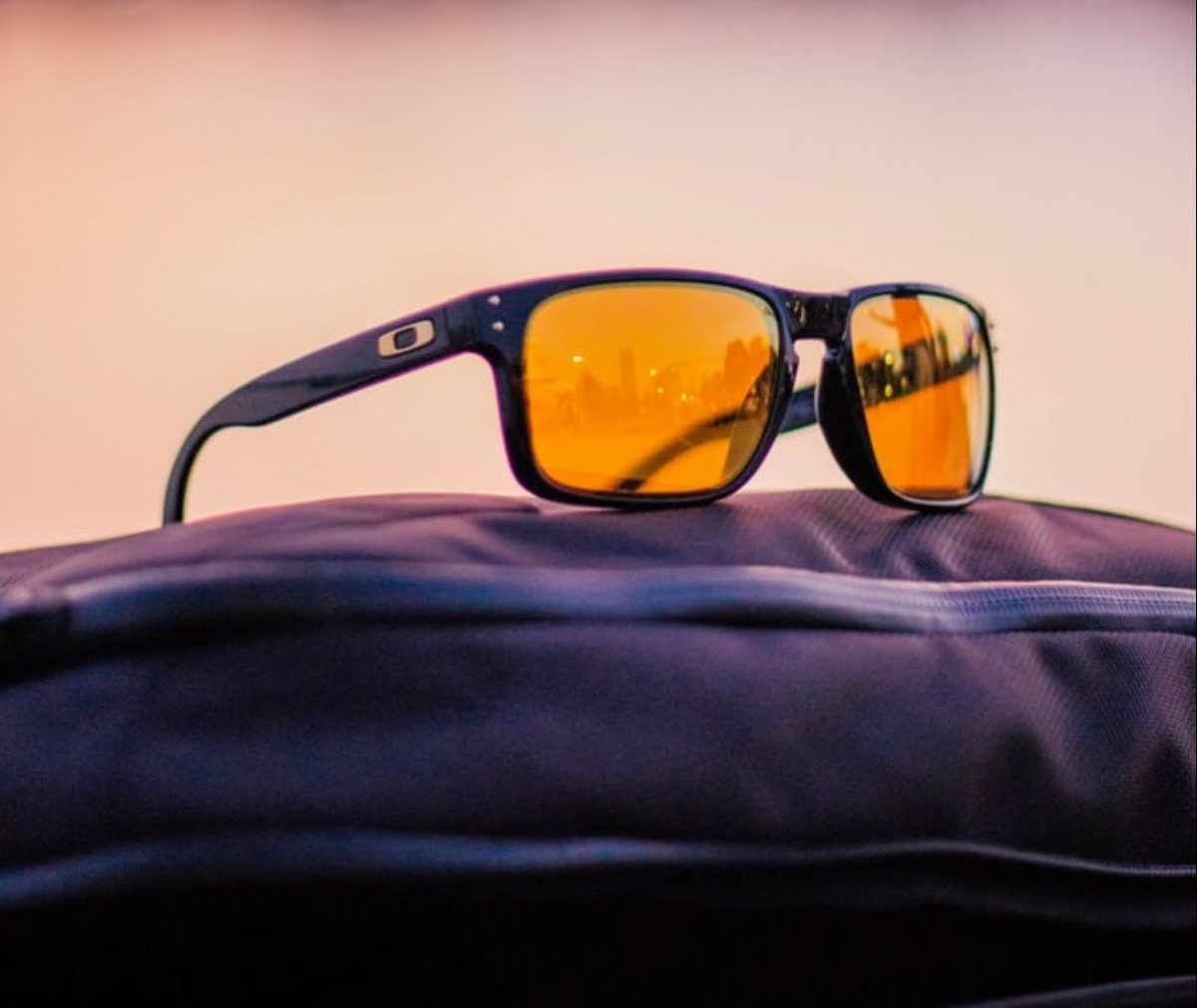 Founded out of a garage in 1975 with an initial investment of a mere $300, Oakley has grown to become one of America's most reputable sunglasses brand today. Oakley plays a dedicated role in the designing, developing and manufacturing of their products. With that, consumers can be assured that all Oakley sunglasses on display in the Oakley store has been crafted with great thought and effort.
Why You Should Own A Pair of Oakley Sunglasses
Oakley has always prided themselves as the forefront of technical innovation when it comes to lens technology. Oakley sunglasses only make their way to the shelves of an Oakley Store after extensive testing in the field, often under extreme conditions. Much of their research and development also includes input from athletes. Furthermore, as testament to the durability and high functionality of Oakley sunglasses, Oakley was the proud sponsor of the U.S. Olympic team in 2012.
Notably, Oakley sunglasses utilize their famed Oakley Prizm, a special lens technology designed to enhance color and contrast. With these Oakley lenses, you can see in much greater detail. Think more vibrant hues of color and increased depth perception. Oakley Prizm works seamlessly to enhance your visual interaction with the world. Interested to snag yourself a pair of Oakley sunglasses now? We walk you through some of our favorite picks.
Oakley Holbrook is designed to echo the timelessness of the 1940s, 50s and 60s. Its iconic American frame design is sure to add a touch of style to your look. You can select from 18 different colors to find the pair that fits you best. I recommend using the "Try Them On" option on the Oakley official website to see how your selected pair of Oakley sunglasses would look like on you!
Oakley Sunglasses Lenses Options
Oakley Holbrook is available with Oakley Prizm, Oakley prescription lenses (power range: +2.00 to -3.00), as well as with Polarized and Iridium options.
Pros and Cons of Owning an Oakley Holbrook
Pros
Lightweight frame; comfortable to wear
Classic design, easy to pair with any outfit
Lenses have UV protection
Able to select from a wide range of colors
Cons
Some people might have a problem with the fit because of the tight temples
The Oakley Holbrook retails at US$126.
Featuring Oakley Sunglasses' signature Lightweight O Matter frame material, Oakley Frogskins are light as a feather, making them very comfortable to wear. These Oakley sunglasses are equipped with 4 base lens geometry with HDO (High Definition Optics) which allow for a clearer, sharper image. Furthermore, Oakley lenses also wick away dirt and moisture, thanks to their hydrophobic coating and anti-smudge technology. Enjoying clear vision has never been easier!
Oakley Sunglasses Lenses Options
If you prefer to use Oakley Prizm lenses or the Polarized and Iridium lenses, these options are available as well.
Pros and Cons of Owning an Oakley Frogskins
Pros
Sturdy frame material
Lightweight and comfortable
Available in a wide selection of colors
Lenses have UV protection
Cons
Lens may scratch easily – be careful with this pair of Oakley sunglasses!
The Oakley Frogskins retails at US$156.
Ready to buckle-up for an adventure? The Oakley Gascan has got you covered. With the frame's straight edges and hard lines, you're sure to exude an aura of confidence when you don this pair of Oakley sunglasses.
Oakley Sunglasses Lenses Technology
The Oakley Gascan uses the Oakley Twin Toric lens technology with HD Optics. If you prefer their signature Oakley Prizm lenses or their Polarized and Iridium lens options, they are available as well.
Pros and Cons of Owning an Oakley Gascan
Pros
Lightweight and comfortable frame
High Definition Optics (HDO) lenses that allow for clearer and sharper vision
Durable and sturdy
Cons
Might not be as flattering for wider faces
The Oakley Gascan retails at US$106.
Marketed as a mix of art and technology, this pair of Oakley sunglasses is a perfect balance of function and aesthetic. The design of their wide square-shaped frames also allows for optimum blocking of sunlight as it prevents light from entering around the edges. Say goodbye to squinting from the glare of the sun with your pair of Oakley Fuel Cell sunglasses!
Pros and Cons of Owning an Oakley Fuel Cell
Pros
Lightweight frame material
Blocks out sunlight well
Superb lens technology with High Definition Optics
Cons
Sunglasses may a bit tight at the temples, especially for people with bigger heads
The Oakley Fuel Cell retails at US$176.
Tired of sunglasses that instantly throws you into a monochromatic world? With this pair of Oakley sunglasses, you are able to view the world in color while still being protected by harmful UV rays and the sun's glare. Developed with the needs of athletes in mind, the Oakley Radarlock can be said to be one of Oakley's proudest inventions. Marketed as "the ultimate sports performance product", don't forget this pair of Oakley sunglasses on your next work-out!
Pros and Cons of Owning an Oakley Radarlock
Pros
Does not slip down nose while worn
Switchlock technology: lens changing is made much easier and hassle-free
Lightweight material, comfortable to wear
Sturdy built
Cons
On the pricier side of the spectrum
The Oakley Radarlock retails at US$223.
Other Oakley Sunglasses of Notable Mention
Aimed at fulfilling the needs of cyclists, the Oakley Jawbreaker is the ultimate sports design. This stylish pair of Oakley Sunglasses features an extended field of view and Switchlock Technology that enables easy lens changing. The temples can also be adjusted to fit three different lengths. Oakley Jawbreaker does not only look fashionable, but it's also designed with the Science of optimizing the performance of cyclists. If you've ever experienced the torture and absolute annoyance of your glasses slipping down your nose as you careen away on your bicycle, rejoice! Equipped with Unobtainium earsocks and nosepads, you can be assured of guaranteed comfort and performance with this pair of Oakley sunglasses. The Oakley Jawbreaker retails at US$216.
The Oakley Flak Jacket is another reliable pair of sunglasses. Fitted with Oakley's signature HD Optics lenses, this pair of Oakley sunglasses confers clear and sharp vision. In addition, the Oakley Flak Jacket also utilizes Unobtainium earsocks and nosepads so that users can enjoy maximum comfort and performance. You can get this pair of Oakley sunglasses at US$196.
Lastly, the Oakley Half Jacket 2.0 is another great sports eyewear to take note of. Choose between a chic polished black or a cool pearl white for your frame. As with all Oakley sunglasses, the lenses of this pair of shades also use HDO lens technology.
Final Thoughts on Oakley Sunglasses
You don't have to compromise comfort and style. Oakley Sunglasses are designed to optimize performance, while still remaining effortlessly stylish! With their multiple technologies like the Oakley Prizm lenses as well as Switchlock Technology, stay cool at the forefront of innovation with your own pair of Oakley sunglasses. Head on over to a nearby Oakley store to take your pick today!