10 Best Travel Journals For Your Next Destination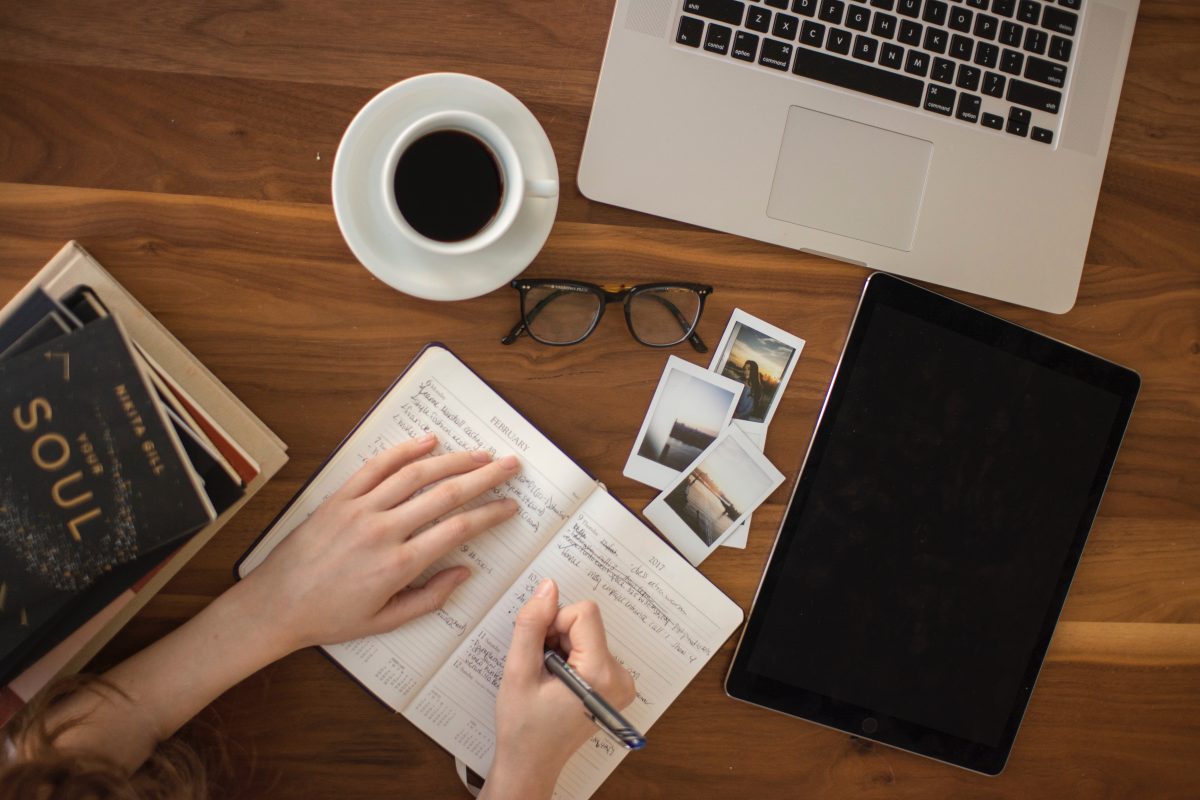 Social media sites like Facebook and Instagram or personal blogs are what most people are using to document their travels. You're probably one of these people, aren't you? We only have one nugget of advice for you: put down your phone, pick up a pen, and write down your experiences during your holiday instead! And the first thing you need is a good travel journal.
A befitting travel journal makes you eager to jot down your journey. Whether you're a planner, doodler, scrapbooker or list-lover, we've got you covered. Find one that fits your needs from the list below, and you'll ready to go!
1.
Leather Journal Travellers Notebook
This classic leather travel journal gives you the freedom to design your own unique journal using the different paper inserts — either in blank, lined or grid paper. Write down anything you like, from itineraries and packing checklists, to random observations on the streets. This simple and vintage journal is the best companion you can have while you travel.
Made of genuine leather, the cover has four internal elastic bands which allow up to eight inserts, holding them in place, and an external elastic band to keep the journal shut. It also includes a zipper pouch for you to store your ticket stubs safely during your travel!
The product package includes a leather cover, 3 x 64-page paper inserts (1 x blank, 1 x lined and 1 x grid), zipper pouch and kraft folder, binder clip, pen, and pen holder.
Dimensions: 4.5" x 8.5"
Find it on Amazon.
Looking for something clean and conventional? This Travel Life Journal notebook is for you! Be inspired by the travel-related words and phrases on its hardcover, and write your own travel inspirations in this 160-page lined notebook. Its thick ivory paper provides a smooth writing surface, and you don't have to worry about smudging at all.
This notebook has an in-cover pocket for you to hold any ticket stubs, cards or notes, and an elastic band to keep your notebook closed and everything inside safe and sound.
Dimensions: 6" x 8"
Find it on Amazon.
3.
Travel Journal: Maps Not Apps
This paperback travel journal has 200 pages of opportunities for you to unleash your creativity and over 100 travel quotes to inspire you. Each page spread is made up of a blank page for your doodles or anything you would like to attach, and a lined page on the opposite side for you to pen down your thoughts.
With its sturdy binding and lightweight material, this is the handy travel journal you'll need.
Dimensions: 5.5" x 8.5"
Find it on Amazon.
4.
Rite In The Rain Notebook
This one is made for the adventurous! Starting from its cover made of Polydura, this notebook is fully waterproof, including its 64 pages, making it durable as a travel journal even in the worst weather condition. The notebook repels water, sweat, mud, and grease, so you can be assured your jottings will be safe. Avoid using any water-based pens though. Instead, write using ballpoint pens or pencils, and voila!
Another unique feature about this notebook is the Wire-O binding. Don't worry about the notebook losing its shape in your bag as the binding keeps the notebook intact. Now you can use this notebook as an adventure journal and bring it anywhere you go, even in bad weather!
Dimensions: 4.6" x 7"
Find it on Amazon.
5.
Moleskine Voyageur Notebook
Here's one for the planners. Built for travel, this Moleskine journal is designed with travellers in mind. This clothbound hardcover notebook is your perfect companion which will accompany you right from the planning stage to the end of your trip. Find detachable lists, travel planning sections, coloured tabs, stickers, and plenty of space to record everything on your trip! With the coloured tabs and numbered pages, you can even make your own table of contents page.
The travel planning section provides useful pages for you to plan every day in detail, including loyalty card numbers and contact numbers. Next, you have the journal section for you to record daily happenings. There's even a sheet of stickers for you to customise your travel journal, as well as an expandable inner pocket for your convenience!
Dimensions: 4.5" x 7"
Find it on Amazon.
Not good with words but need a place to document your trip? Display all your priceless keepsakes from your trips in this diary! This diary comes with 48 pages of clear sleeves to store your memories. Write down just a few words or two along the margin to record the important memories related to it! This cute journal is the best travel organiser that you never knew you needed!
Dimensions: 6.25" x 9.75"
Find it on Uncommon Goods.
Check out this minimalist travel journal, with hundreds of prompts for you to fill in. This 88-page travel journal is designed for a single trip experience and for you to record important memories and feelings during your adventure. Using this journal, you will not forget any moment of your journey.
This travel journal comes in four colours — deep blue, dusty rose, grey tweed, and solid grey. It also comes with a back pocket for you to store your photos and mementos safely.
Dimensions: 6.2" x 9.2"
Find it on Amazon.
8.
Travel Listography: Exploring The World In Lists
Definitely a must-have for list-lovers and adventurers, this travel journal is probably the most epic bucket list and time capsule, with more than 70 lists of commonplace and peculiar ones included. Fill up the lists as you daydream and check them off with your travel buddies!
With more than a million copies sold worldwide, you know you have to get this adventure journal!
Dimensions: 7" x 9.8"
Find it on Amazon.
9.
I Was Here: A Travel Journal For The Curious Minded
Rekindle your inner child with this colourful travel journal. You can follow the prompts in this adventure journal as you explore new places and meet new people.
There are three main sections in this travel journal: "Before You Go", "Journeys" and "Notes". The first section lets you do your planning, put in your itinerary and recommendations from others, so you won't miss anything you're looking forward to. The "Journeys" section provides suggestions for you to fully immerse yourself in the local culture through observations and experiences. The third and final "Notes" section has 21 pages of blank, lined, and grid papers for you to record anything you want! From doodles to photos, let your imagination run wild!
Additionally, there is a small back pocket in this travel journal for you to keep your cards and tickets, and an elastic band to keep your memories safe.
Dimensions: 4.8" x 8.5"
Find it on Amazon.
Suitable for children aged 7 – 12 years old, this 96-page travel journal will keep the kids occupied during the trip! Filled with colourful pages and illustrations, kids can be more involved in the trip by completing the activities in this cute journal. Starting with the planning of the trip and their packing list, they can record daily happenings and rate each day of the trip! There are also puzzles, games, and fun facts littered in the journal which will keep them entertained.
This single trip travel journal has a sturdy hardcover binding, a back pocket, and an elastic band to keep it closed. With this, your child will also get a chance to record his or her favorite memories during your holiday!
Dimensions: 6.2" x 8.5"
Find it on Amazon.
Found your perfect travel journal on our list? Leave a comment below to let us know which is your pick!
Now, you can add a travel journal to your travel bag and you're all set!