BEST Guide You Need For Haulover Park, Miami's Nude Beach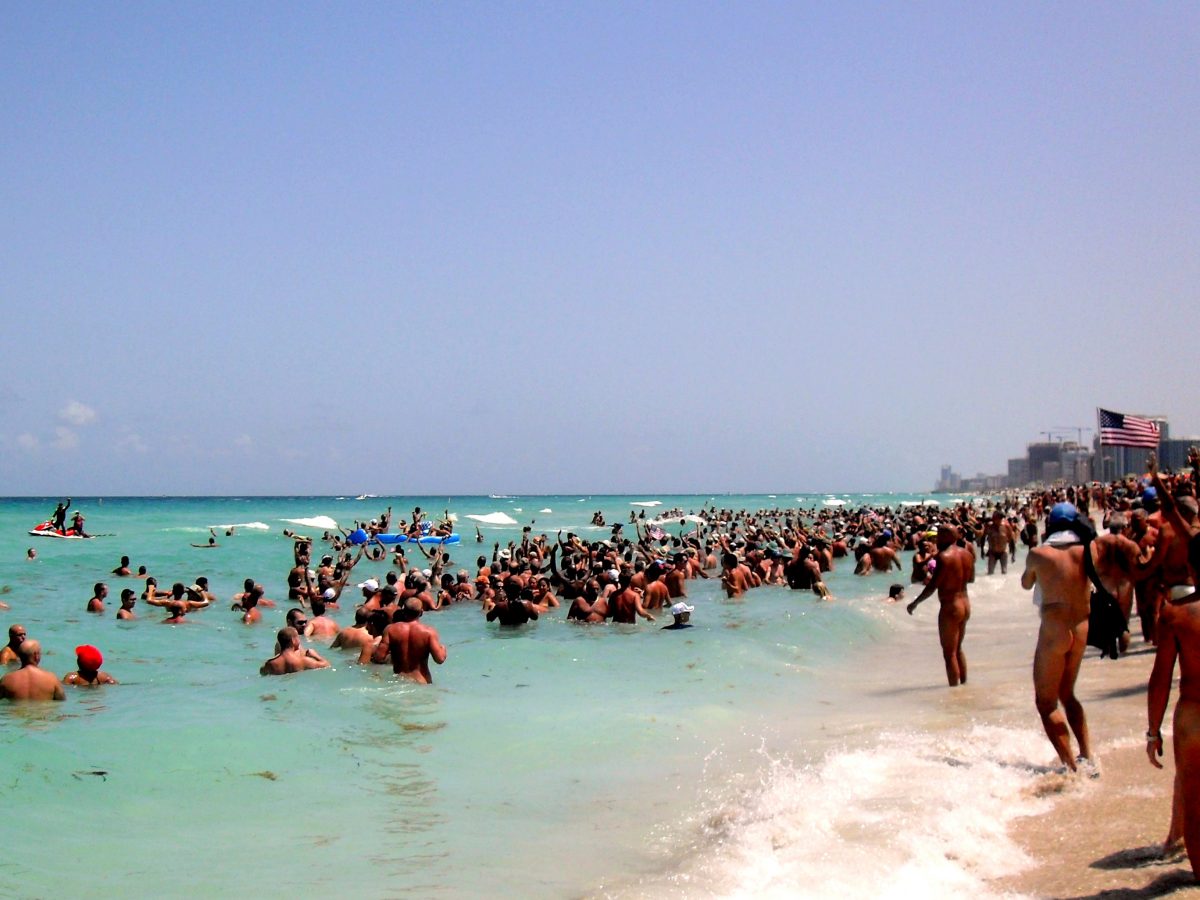 Who says you've got to be clothed to have a little fun in the sun? Certainly not the folks over at Haulover Park, Miami's premier nude beach.
The northern beach near Bal Harbor has been welcoming guests to bare it all for nearly three decades. After becoming clothing optional in 1991, its popularity has simply soared with naturists and curious tourists. And like many of the other beaches in Miami, the scenery it offers is just plain gorgeous. White sand meets emerald green water, with a backdrop of mangroves and palm trees.
Today's visitors can wander the stunning area without a care in the world, free of charge – and clothing. Continue on to see what sort of fun Haulover offers, and why it should be on your Miami bucket list.
History
The origins of Haulover Park and its namesake can be traced back to the early 1800s. While there are a handful of different myths about how the area got its name, one account is most widely regarded as the truth.
A local by the name of Philip Edward Baker was once known for his journeys to the beach with a crew of fishermen. They searched for sponges, turtles, and marine life, but found the journeys excessively time-consuming. So in an effort to minimise time, the men armed themselves with machetes and axes to cut through the thick mangroves.
In less than a days' time, the crew had managed to cut a path through the mangroves that they could easily traverse. Thus, the journey was referred to as the first 'haulover', and the name was passed down to the park that can be visited today.
However, the development of Haulover Park did not happen until years later. The area was acquired by Dade City in 1940 before the US entered WWII. The 177-acre stretch of land was purchased with a $2 million dollar bond, by the push of then-County Commissioner Charles H. Crandon. Soon after, the county started construction of beach facilities.
Yet, the construction was put on hold when the US joined WWII. So when the war ended in 1945, the building resumed once again. Large swathes of land were cleared, underpasses were created, and fill was added to perfect the beaches.
For nearly 50 years the beach remained the same, until 1991 when the north section became a dedicated clothing-optional area. Since then naturalists, families, and adventurous folk have been baring it all on the white sandy beaches.
Things To Do
The nude beach at Haulover is dedicated to nothing more than nude sunbathing and swimming. However, the surrounding parts of the park offer plenty of other activities. If you're tired of soaking up the sun in your birthday suit, then check out some of the other fun things to do at Haulover Park.
Skateboarding – Why not throw down some sweet tricks while at the beach? Haulover has a complete skate park with stairs, ledges, a rooftop bank, and a pump track. Skaters can enjoy the park from sunrise to sunset.
Fishing – Florida is well known for its incredible fishing, so it's no surprise that folks like to give it a go. A handful of designated areas throughout the park permit fishing to those with licenses. However, fishing outside of the designated zones is strictly prohibited.
Bike Rentals – Take a spin around Haulover on one of the local electric bikes for rent. Cyclists can enjoy cruising along the ocean side or exploring some of the surrounding areas. Bikes are available from 10 am – 6 pm daily.
Kite Sailing – Take to the skies when you fly a kite over Haulover's white sandy beaches. Visitors can rent a variety ranging in size and shape from multiple kiosks, which permit hourly or daily rentals.
Food Truck Tuesdays – Who the hell doesn't love a good food truck? Every Tuesday from 5-10 pm local food trucks bring their best bites out to Haulover Park. Beachgoers can gorge themselves on tasty snacks while enjoying a fun and lively atmosphere.
Etiquette
Going for a visit to a nude beach isn't as simple as 1-2-3. There are rules, social codes, and laws that one must follow. Failure to follow the rules often creates problems and can result in being kicked out. So go ahead and heed the following rules, and make sure that your trip is a breeze.
No Photos
It should be common sense for everyone, but taking photos at a nude beach is a big no-no. It's like smoking at a gas station – the associated risks are simply too high.
Other beachgoers may report you, which could get you kicked off the beach. So leave that fancy Nikon at home and bring it to some of Miami's other great beaches.
No Sexual Activity
Sure Miami might be known for getting jiggy wit' it, but sexual activity is absolutely prohibited at Haulover Park. The park is open to those of all ages, so it's meant to be a place where people can feel at ease at all times. Those who fail to comply will be kicked out.
Be Polite Around Others
For the most part, those visiting nude beaches want to be left alone. So approaching them, especially in a matter of interest, is unacceptable. Give people space and they will surely give you space back. However, respectful conversation is okay, such as asking to watch a bag while swimming. Miami has countless good nightlife venues, so if you're looking to meet people consider heading out for a night on the town.
No Alcohol
It might be tempting to have a couple of Coronas at Haulover – but don't do it. The beach has strict rules against the consumption of alcohol, to keep things calm and mild. Alcohol and public nudity just don't mix, so keep those bottles away from the beach.
Avoid Staring
The majority of folks that attend nude beaches are just everyday people. They get up, go to work, and live normal lives just like everyone else. Thus, a trip to a nude beach isn't a free ticket to stare at others. Be polite and keep your eyes to yourself, to be respectful of others.
How To Get There
Haulover Park is slightly tucked away, similar to most of the popular nude beaches. Yet it's still fairly easy to get to, as there are roads the entire way.
Those heading to the Haulover Beach from Miami International Airport simply need to take I-195 E for fifteen miles. The interstate eventually merges into A1A N, which leads directly to the beach. Once crossing over Bal Harbor, just continue north until finding where all of the other cars are.
Once arriving at the parking lot, visitors must simply cross under the A1A N via tunnels, and towards the Atlantic side of the landmass. There are five tunnels, so guests have plenty of places to safely cross under the highway.
After reaching the eastern side, beachgoers must trek north until reaching the pink lifeguard stations. It's at the pink stations that the nude section begins.
Parking
There's plenty of parking at Haulover Park, so don't worry about not being able to find a space. Simply choose any of the lots alongside the A1A N, and pay the fee.
The daily rate is $5 for weekdays and $7 for weekends. The hours of the lots are 8:00 AM, til thirty minutes before sunset. This ensures that everyone is safely off of the beach. So pack your bags ahead of time, and try to beat the rush.
Ready to sunbathe at Haulover Park? Make sure you get your trusted sunscreen and grab your beach umbrella to ensure a gorgeous tan without the pain of sunburn!