The 15 Best Things to Do in Black Forest, Germany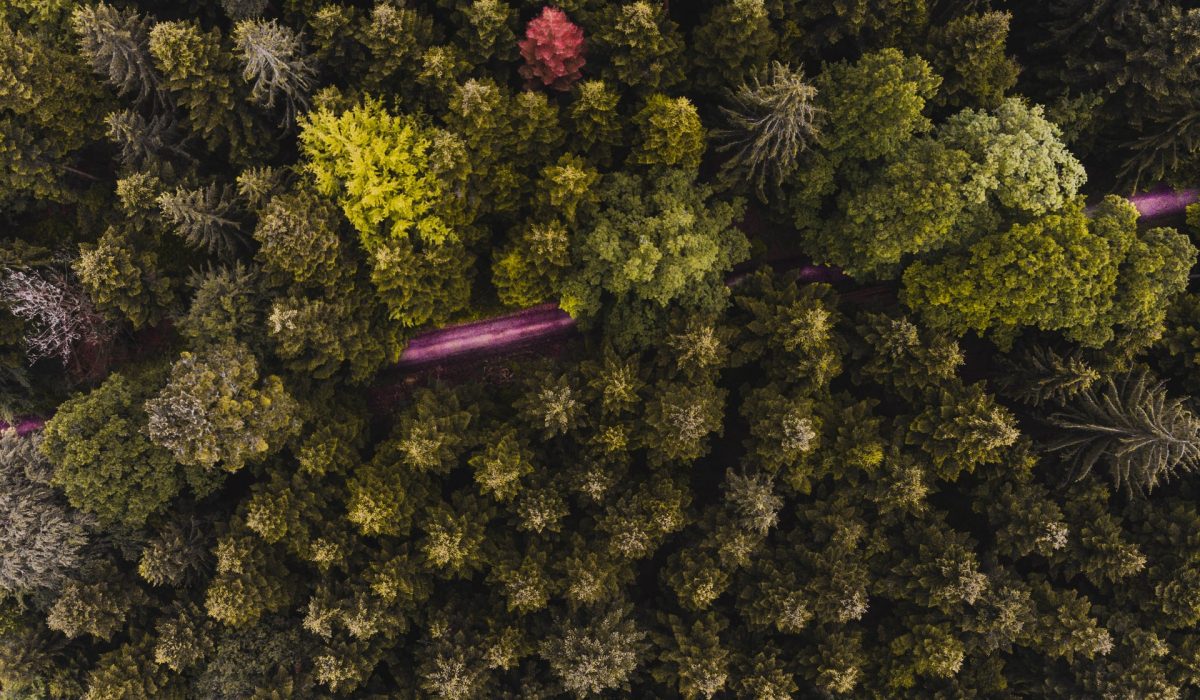 The Black Forest is an expansive dense woodland that offers tons of things to do for everyone. Whether you're looking for an adventure, a trip to the past, a gastronomic tour, or all of these. You will surely not run out of things to do in the Black Forest!
What is the Black Forest and where is it?
The Black Forest, also called Schwarzwald, occupies an immense size of 2,320 square miles of the mountainous region of Baden-Württemberg in Germany. It is home to the relaxing thermal hot springs and luxury spas, quaint villages with half-timbered houses, and many centuries-old churches. As well as the delicious Black Forest cake rich in Morello cherries with a biting shot of a Cherry Alcohol or the Kirsch.
Visiting the Black Forest will let you see its immense heritage that shaped their invention of the iconic Cuckoo Clocks and the Bollenhut, a traditional headdress topped with red pompoms. Legends also say that the Black Forest heavily influenced the setting of Grimm Brothers' Fairytale, Hansel and Gretel.

Why is it called the Black Forest?
Contrary to the conception of it being dark and dangerous, like how Hansel and Gretel met a witch in this gruesome forest. The Black Forest was actually named such because of the abundance of Pine trees that are generally dark in color. The darkness of the Black Forest becomes more apparent during the winter because of the snow and lessened hours of daylight.
So, stop clouding your imagination with some horror stories! If you're planning to visit Frankfurt or Berlin, it's also a must to plan a visit to the beautiful Black Forest!
1. Take Photos at Rosengarten auf dem Beutig
Address: 3 Moltkestraße, Baden-Baden, Baden-Württemberg, 76530, Germany
Business Hours: Monday to Sunday, 9 AM to 9 PM
Admission Fee:
EUR1 for adults (18 and up)
Free (children below 18)
Let's start from the Northern Part of the Black Forest. Rosengarten auf dem Beutig is awarded by the World Federation of Rose Societies the prestigious Award of Garden Excellence. With a legion of arches covered with abundant varieties of roses and fields with adorned with flowers, it is very attractive to rose enthusiasts, breeders, and tourists from all over the world. Especially, those who want to take unlimited Instagram-worthy photos to freshen up their feed!
2. Relax in the Thermal Pools of Caracalla Spa
Address: Caracalla Spa, Römerpl. 1, 76530 Baden-Baden, Germany
Business Hours: Monday to Sunday, 8 AM to 10 PM.
Admission Fee:
EUR23 (Day pass without Sauna)
EUR15 (one and a half hour without Sauna)
EUR16 (two hours without Sauna)
EUR19 (three hours without Sauna)
EUR27 (Day pass with Sauna)
EUR19 (one and a half hour with Sauna)
EUR20 (two hours with Sauna)
EUR23 (three hours with Sauna)
Baden-Baden, a German word that means bathing, is home to natural hot springs sourced from about 2,000 meters below the Earth's surface. 2,000 years ago Romans built baths in Baden-Baden with water coming from these natural hot springs. Nowadays, you can choose from the vast options of spas and hotels in Baden-Baden to warm yourselves in the frigid German weather. One of the famous spas in Germany is a glass-domed spa called Caracalla Spa. Their pools can get torrid with a temperature of more than 60 degrees, which will definitely not feel so hot during the winters.
3. Celebrate Christmas at Gengenbach
Address: Gengenbach, 77723, Germany
Gengenbach, a small town in the western part of the Black Forest, is known for its grandiose and sumptuous Christmas celebration. Every December their 18th-century Town Hall unveils the Advent Calendar through its 24 windows. Every day each window represents the preparation for the coming of Jesus Christ on the 25th of December. With the idyllic houses behind the wooden stalls selling Christmas decorations, souvenirs, and delicious food, you will definitely experience a surreal and memorable Christmas.
4. Ride a Pedalo in Mummelsee Lake
Address: Mummelsee, 77889 Seebach, Germany
Business Hours: It's always open. But it's better to visit them on sunrise (around 6 AM) and stay until sunset (around 8 PM). The sunrise and sunset in Germany vary depending on the month, so make sure to check on that when you plan your trip.
Admission Fee: Free
A local legend says that the Mummelsee Lake is a mystical portal to the underwater kingdom where the King of Mummelsee and his mermaids live. Regardless if this is true or not, this lake will truly bewitch you with its scenery. Aside from strolling around the area, you may also relax in a spa or drink coffee at the nearby hotel, or you may also explore the lake by renting a pedalo or a paddleboat.
5. Experience Glasswork at Dorotheenhütte Glass Museum
Address: Dorotheenhütte Wolfach, Glashüttenweg 4, 77709 Wolfach, Germany
Business Hours: Monday to Sunday, from 10 AM to 4 PM. They are also open during public holidays except for Christmas (December 25) and New Year (January 1). During December 24 and December 31, they only operate from 10 to 2 PM.
Admission Fee:
EUR6 (adult)
EUR5 (students over 18, seniors citizens, disabled persons, and people doing military service)
EUR4 (children below 18)
Free (children below 6).
EUR15 (a Family ticket that admits two adults and four children). This is recommended because you can save more than 50% of the ticket price.
Dorotheenhütte Glass Museum, the last mouth-blown glassworks manufacturer at the Black Forest, exhibits Germany's more than 2,000 years of glassmaking history. From showing the visitors the ancient tools used in making glass vases to inviting visitors to experience blowing on the pipes to create its shape and to demonstrating how they cut the glasses with their bare hands. It's truly a must to visit the Dorotheenhütte Glass Museum! You can also buy ceramics, stuff toys, figurines, and pots for souvenirs in their in-house shop.
6. Take the Toboggan at Sommerrodelbahn Gutach
Address: Sommerrodelbahn Gutach, Singersbach 1a, 77793 Gutach (Schwarzwaldbahn), Germany
Business Hours: Monday to Sunday, from 9 – 6 PM.
Ticket prices:
EUR3.50 (adults)
EUR2.50 (children below 15)
EUR16 (6-ride for adults)
EUR 11 (6-ride for children)
Similar to a roller coaster, a Toboggan will take you on a thrilling adventure along the hillside in the Black Forest. You will find yourself giggling while taking jumpy curves through a tunnel and open-air. The rides will surely be enjoyed both by adults and children because it is a self-operated cart that allows you to control how fast or slow you will go. The ride will just pass by quickly, so make sure to get the 6-ticket to have the best time at Sommerrodelbahn Gutach.
7. Walkthrough the Fascinating History of Black Forest at the Black Forest Museum
Address: Black Forest Open Air Museum, Wählerbrücke 1, 77793 Gutach (Schwarzwaldbahn), Germany
Business Hours: Monday to Sunday, from 9 to 7 PM. But every Tuesday they close at 6 PM.
Admission Fee:
EUR10 (adults and senior citizens)
EUR9 (Students, trainees, persons doing military/social service, and severely handicapped)
EUR5.50 (Children ages 6-17)
Free (children below 6).
You can also get discounts by presenting your train tickets (TGO Ticket and Baden-Württemberg Ticket (regional day ticket) only), and you can also save more by purchasing their family tickets. Visit their website for more information.
The Black Forest Open Air Museum transports its visitors to the old days in the Black Forest. This vast area is perched with different types of traditional houses that showcase how an old town in the Black Forest looks like. From locals wearing traditional costumes to ancient chapels to the houses of craftsmen, textile handicrafts, storage houses, and more. Visitors will surely enjoy exploring and discovering the rich Black Forest heritage.
8. Explore the Quaint Town of Schiltach
Address: 77761 Schiltach, Germany
Schiltach is a very impressive town found in the eastern part of the Black Forest. In the Market Square, you can sip your coffee while admiring the quaint half-timbered houses that looked like cut-outs from a fairytale book. Then, get to know the town through the Schüttesäge Museum that showcases the life of the people of Schiltach before and their ways of living. Lastly, don't forget to take photos as a souvenir at the steep incline at Schlossberg with the unique half-timbered houses behind you.
9. Be amazed at the thousands of Cuckoo Clocks at the House of 1,000 Clocks
Address: House of 1000 Clocks, Am Bach 17, 78098 Triberg im Schwarzwald, Germany
Business Hours: Monday to Sunday including holidays. From May to September, they're open from 9:30 AM to 6:00 PM. While from October to April they're open from 10:00 – 5:00 PM.
House of 1,000 Clocks prides itself as the five-generation clock manufacturer at the Black Forest. This family heritage started its humble beginnings back in 1880 by the clock face painter, Josef Weisser. Eventually, through the efforts of his children and the next generation, they were able to sustain and grow their business to different branches. Their bestsellers range from EUR25.90 to EUR99.90 depending on the size and designs.
10. Hike to the famous Triberg Waterfalls
Address: Triberg Waterfalls, Schönwälder Str. 2, 78098 Triberg im Schwarzwald, Germany
Business Hours: Monday to Sunday, open all day but the lights are off by 10 PM
Admission Fee:
EUR3.50 (adults)
EUR3 (children ages 8-17, severely handicapped person, persons doing civil or military service, and students)
Free (visitors with Triberg Guest Card, children under 8, locals, and the companion of the severely handicapped person)
EUR8.50 (family tickets)
Triberg Waterfalls is the highest waterfall in Germany. With a towering height of 163 meters, hiking the more than one-mile trail to the top of the iconic Triberg Waterfalls will let you witness its scenic view while getting some spritz from the heavy and jet waterfalls.
11. Eat Black Forest Cake at Cafe Schäfer
Address: Café Schäfer, Hauptstraße 33, 78098 Triberg im Schwarzwald, Germany
Business Hours: Monday to Friday (9 to 6 PM), Saturday (8 to 6 PM), and Sunday (11 to 6 PM). They're closed every Wednesday.
Whether you have tried many Black Forest cakes in your life, or this is the first time that you will ever try one. Make sure to try the Black Forest cake from Cafe Schäfer. Although there are many cafes scattered all over the Black Forest that sells this cake, the most recommended cafe is Cafe Schäfer. This cafe has been seated at the main street of Triberg since 1867. Moreover, their Black Forest cake was made from the original recipe of its inventor, Konditormeister Josef Keller. This is truly a legacy!
12. Admire the Freiburger Münster
Address: Freiburger Münster, Münsterplatz, 79098 Freiburg im Breisgau, Germany
Business Hours: Monday to Sunday, 7 to 7 PM
Admission Fee: Free
In the south-western part of the Black Forest, you will find the vibrant city of Freiburg. One of their landmarks is the magnificent Freiburger Münster or Freiburg Cathedral. The historical site was constructed for 300 years and was opened to the public in the 1200s. Many travelers are not only captured by its beauty but also with its powerful and resounding 750 years old Hosanna Bell that they clang during Angelus.
13. Swim at the Titisee Lake
Address: Titisee Lake, Seestraße, 79822 Titisee-Neustadt, Germany
Titisee Lake continues to top the list of the must-visit places in the Black Forest. It is not only the highest lake in the Black Forest, but it was also formed by the melting of the glaciers. Considering the climate in Germany and how the lake is made of glaciers, swimming at the lake can be questionable. But, since it's located in a high altitude it receives direct sunlight, so swimming in this clean and clear lake is bearable.
14. Get a Panoramic view of Feldberg Mountain through a Cable Car
Address: Feldberg, 79868 Feldberg, Germany
The Feldberg Mountain is the highest peak in the Black Forest. You can ride a cable car to see the panoramic view of colossal mountains filled with pine trees. In other seasons you will see some fragments of snow on the mountain top, but during winter these mountains are covered with abundant and thick snows. With this, many travelers come up to Feldberg Mountain to experience skiing, sledding, and riding the ski lift.
15. Cross the Schluchsee Lake with a boat
Address: Schluchsee, 79859 Schluchsee, Germany
Schulchsee Lake is the largest lake in the Black Forest which spans 7.5 kilometers (almost five miles). In winter, many travelers come to see how this lake transforms into a natural ice rink. But in other seasons, travelers enjoy hiking, biking around the lake, or taking a boat to explore this massive lake.
Final Thoughts:
Germany's Black Forest has always been mistaken for being dangerous. And honestly, it may be dangerous since it is a playground for outdoor activities. While hiking, visitors can experience trails that are slippery, steep, or worst there could be wild animals that will be fatal to visitors. But these accidents are inevitable, so the visitors play a vital role in being cautious and listening to the tour guides or locals.
But on the other hand, regardless of your purpose in visiting the Black Forest, the Black Forest will surely give you a remarkable experience that you will never forget. The locals are deeply rooted in their customs, that you will see successful businesses continuing their family's legacy, as well as architectures that remain undisturbed by all modern development. In this ever-changing world, Black Forest will always remind you how important it is in being grounded in your past to shape your future.