Tips From The Banker: The Real Cost Of Travel In Peninsular Malaysia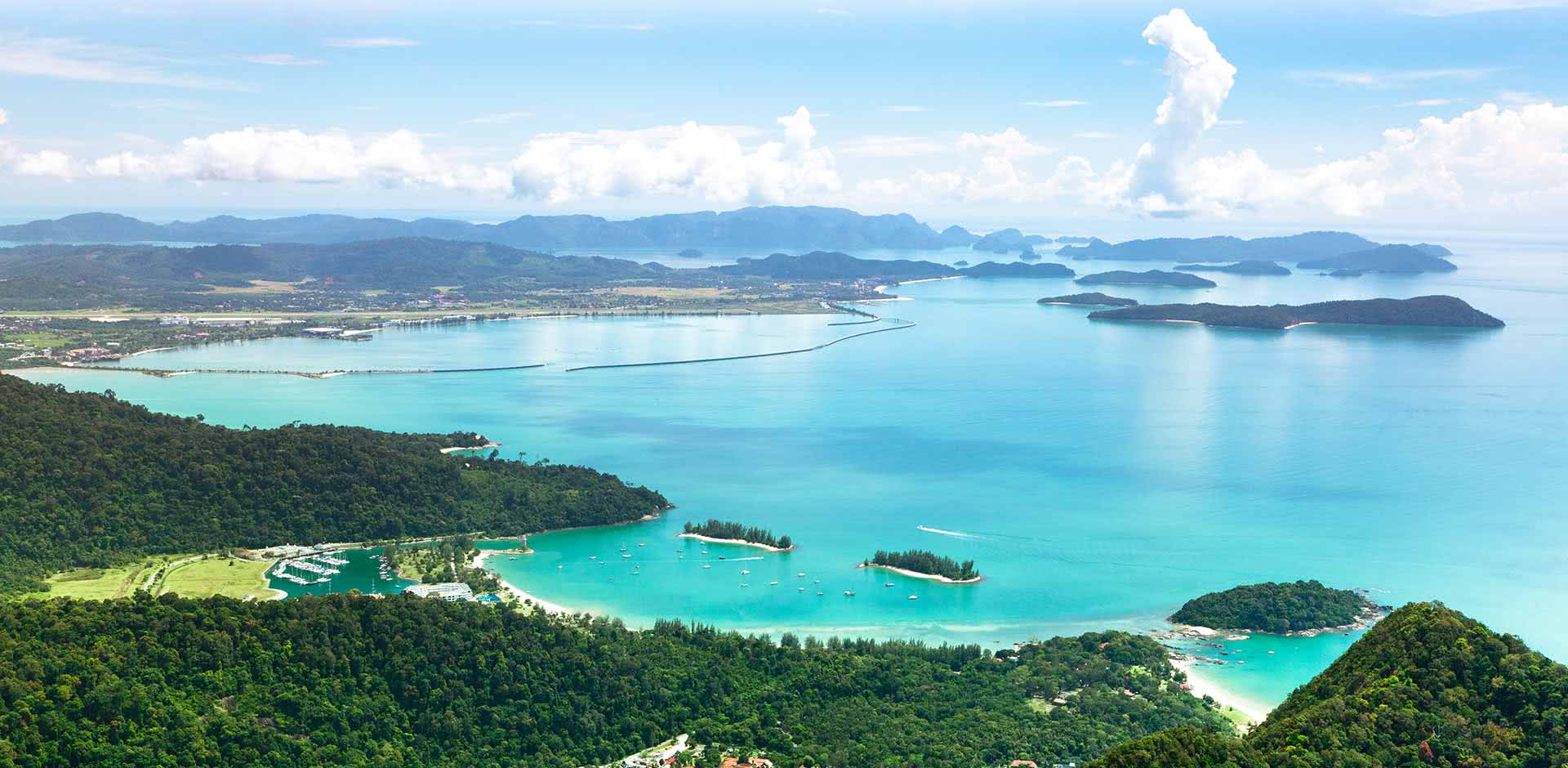 Introduction
Welcome to Peninsular Malaysia, a paradise for budget travelers seeking adventure, cultural exploration, and natural beauty. From bustling cities to pristine beaches, this diverse region offers a wealth of experiences, all within reach even for those on a tight budget. In this article, we will delve into the real cost of travel in Peninsular Malaysia, providing you with valuable tips to make the most of your trip without breaking the bank.
Peninsular Malaysia is a melting pot of cultures, featuring Malay, Chinese, and Indian influences that blend harmoniously to create a vibrant tapestry of traditions, languages, and gastronomy. Whether you're wandering through the bustling streets of Kuala Lumpur, exploring the UNESCO-listed George Town in Penang, or trekking through the lush rainforests of Taman Negara, you'll find an incredible array of sights and experiences that won't burn a hole in your pocket.
With a favorable exchange rate, Peninsular Malaysia offers excellent value for money, making it an attractive destination for budget-conscious travelers. However, it's important to plan your finances wisely to ensure a smooth and affordable trip. From accommodation and transportation to dining and sightseeing, we'll provide insights and tips to help you make informed decisions and stretch your budget as far as possible.
So, gear up and get ready to embark on an unforgettable adventure through the beautiful landscapes, vibrant cities, and rich cultural heritage of Peninsular Malaysia. Whether you're a backpacker, a family on a budget, or a solo traveler, this guide will equip you with all the essential information you need to make your trip memorable and affordable.
Currency and Exchange Rates
The official currency of Malaysia is the Malaysian Ringgit (MYR). When planning your budget, it's essential to consider the current exchange rates to get a sense of the value of your home currency in comparison to the Ringgit. As exchange rates fluctuate, it's a good idea to check the rates regularly and monitor any significant changes before your trip.
Most major currencies can be exchanged at banks, exchange counters, and authorized money changers. It's advisable to compare rates and fees before making any currency exchanges to ensure you get the best deal. Some popular foreign currencies, such as the US Dollar, Euro, and British Pound, are widely accepted in tourist areas, but it's always beneficial to have some local currency on hand for small transactions and in more remote regions.
ATMs are readily available throughout Peninsular Malaysia, and using local ATMs is a convenient way to withdraw cash. However, it's essential to check with your bank regarding any international withdrawal fees or transaction charges that may apply. Inform your bank about your travel plans to avoid any issues with your cards being blocked for suspicious activity.
While credit cards are widely accepted in hotels, larger establishments, and tourist areas, it's a good idea to carry some cash for smaller shops, street vendors, and markets, as they may not accept card payments. It's also worth noting that some smaller businesses may add a surcharge for credit card transactions.
It's important to be vigilant and cautious when handling cash or using ATMs to avoid falling victim to scams or theft. Keep your money in a secure location, use ATMs in well-lit and busy areas, and avoid displaying large amounts of cash in public.
By keeping an eye on the exchange rates, planning your currency exchanges wisely, and being mindful of your spending, you can ensure that your travel budget goes further in Peninsular Malaysia.
Accommodation
When it comes to accommodation in Peninsular Malaysia, there's a wide range of options to suit every budget and preference. From budget guesthouses and hostels to mid-range hotels and luxurious resorts, you'll find something that fits your needs without breaking the bank.
If you're looking for budget-friendly options, guesthouses and hostels are a great choice. These establishments offer basic amenities, clean rooms, and a chance to connect with fellow travelers. Prices can vary depending on the location, but you can generally find affordable options ranging from MYR 30 to MYR 100 per night. Some popular backpacker hubs include Kuala Lumpur, Penang, and the Cameron Highlands.
For those seeking more comfort and privacy, there are plenty of mid-range hotels and guesthouses available. Prices for these types of accommodations can range from MYR 100 to MYR 300 per night, depending on the location and facilities offered. Many mid-range hotels offer comfortable rooms, modern amenities, and sometimes even breakfast included in the price.
If you're looking to splurge a little, Peninsular Malaysia also offers luxurious resorts and boutique hotels. These establishments provide top-notch facilities, stunning views, and impeccable service. Prices for luxury accommodations can range from MYR 300 and above per night, depending on the location and level of luxury.
When booking accommodation, it's worth considering factors such as location, proximity to public transportation, and reviews from previous guests. In popular tourist areas like Kuala Lumpur and Penang, it's advisable to book in advance, especially during peak travel seasons to secure the best deals and availability.
In addition to traditional accommodation options, Peninsular Malaysia also offers unique alternatives such as homestays and eco-lodges. Homestays allow you to experience local culture firsthand by staying with a Malaysian family and immersing yourself in their daily life. Eco-lodges provide a more sustainable and nature-oriented experience, allowing you to stay close to Malaysia's beautiful natural landscapes.
Regardless of your budget, there are plenty of accommodation options in Peninsular Malaysia that cater to all travelers. By choosing wisely and planning ahead, you can find a comfortable and affordable place to stay while exploring this incredible region.
Transportation
When it comes to getting around Peninsular Malaysia, there are several affordable and convenient transportation options available to suit different preferences and budgets. Understanding the transportation system in the region will help you make informed choices and save money during your travels.
One of the most popular and economical ways to travel within cities and between towns is by using public transportation. In cities like Kuala Lumpur and Penang, an extensive network of buses and trains operates, providing affordable and efficient transportation. The RapidKL network in Kuala Lumpur and the Rapid Penang buses in Penang are highly recommended for navigating through these urban areas.
Another convenient mode of transportation is the ridesharing services, such as Grab, which is widely available in major cities. These services offer competitive pricing and the convenience of smartphone booking, making it easy to get around without the hassle of negotiating fares.
If you prefer to have more flexibility and explore at your own pace, renting a car is a viable option. Car rental companies are available at major airports and city centers, offering a range of vehicles to suit different budgets. However, it's important to consider additional costs such as fuel, toll fees, and parking charges when renting a car.
For traveling longer distances or exploring different parts of Peninsular Malaysia, buses and trains are reliable and cost-effective options. With an extensive network of routes, you can easily reach destinations such as Penang, Malacca, Cameron Highlands, and even cross over into neighboring countries like Thailand or Singapore. Bus tickets can be purchased at terminals or online, while train tickets can be booked through the KTM website or at railway stations.
For budget-conscious travelers who are willing to compromise on time and comfort, overnight buses and trains are a popular choice. These options allow you to save on accommodation costs by traveling at night and arriving at your destination in the morning.
In addition to public transportation, taxis are available in most cities and towns; however, it's important to negotiate the fare or insist on using a meter to avoid being overcharged. Motorcycle taxis, known as "Go-Jek" or "GrabBike," are also available in some areas and can be a convenient option for short distances.
Ultimately, the transportation options you choose will depend on your budget, itinerary, and personal preferences. By utilizing public transportation, ridesharing services, or other modes of transport, you can explore the diverse landscapes and vibrant cities of Peninsular Malaysia without breaking the bank.
Food and Dining
Peninsular Malaysia is a food lover's paradise, offering a wide variety of flavorful dishes that reflect the fusion of Malay, Chinese, and Indian cuisines. From street food stalls and local eateries to trendy restaurants and upscale dining establishments, there's something to satisfy every palate and budget.
One of the best ways to experience the local cuisine is by indulging in street food. Vibrant night markets and hawker centers are scattered across Peninsular Malaysia, offering an array of mouthwatering dishes at affordable prices. Whether you're trying the famous Nasi Lemak, Char Kway Teow, or Roti Canai, you can enjoy a delicious and filling meal for as little as MYR 5 to MYR 10.
Local cafes and kopitiams (coffee shops) also offer budget-friendly dining options. Here, you can sample local favorites such as Hainanese Chicken Rice, Laksa, and Satay, often priced between MYR 10 to MYR 20 per dish. These establishments provide a cozy ambiance and a chance to soak in the local culture while enjoying a tasty meal.
If you prefer a more upscale dining experience, Peninsular Malaysia has a range of restaurants to suit different budgets. In popular tourist areas or city centers, you'll find an abundance of eateries serving international cuisines as well as fine dining options. Prices can vary significantly, with mid-range restaurants offering meals ranging from MYR 30 to MYR 60 per person, and high-end establishments charging upwards of MYR 100.
To further save money on dining expenses, consider exploring local markets and grocery stores. Here, you can purchase fresh produce, snacks, and ingredients to prepare your meals if you have access to kitchen facilities in your accommodation. This allows you to experience local flavors and save on dining expenses.
When it comes to beverages, tap water in Peninsular Malaysia is generally safe to drink. However, if you prefer bottled water, it's widely available at convenience stores and supermarkets at an affordable price. As for alcohol, prices at bars and restaurants can be relatively high due to heavy taxes. If you enjoy an occasional drink, consider exploring local night markets or supermarkets, where you can purchase alcohol at more reasonable prices.
Remember to exercise caution when eating street food by choosing busy stalls with high turnover and ensuring that the food is thoroughly cooked and served hot. It's also essential to practice good hygiene by washing your hands or using hand sanitizers before and after meals.
Whether you're indulging in street food or dining at a fancy restaurant, Peninsular Malaysia offers a delightful gastronomic experience for all budgets. By exploring local eateries, trying street food, and being adventurous with your culinary choices, you can savor the authentic flavors of the region while keeping your dining expenses in check.
Sightseeing and Attractions
Peninsular Malaysia is a treasure trove of breathtaking landscapes, historical sites, and cultural attractions. From iconic landmarks to natural wonders, there's an endless array of sights to explore without breaking the bank.
One of the most famous attractions in Peninsular Malaysia is the iconic Petronas Twin Towers in Kuala Lumpur. While entry to the observation deck comes with a fee, you can still marvel at the architectural beauty from the outside and take stunning photos. Other notable landmarks in the capital city include the historic Merdeka Square, Batu Caves, and the vibrant Chinatown.
When it comes to natural beauty, Peninsular Malaysia doesn't disappoint. The Cameron Highlands offers lush tea plantations, strawberry farms, and picturesque hiking trails. For those seeking pristine beaches and crystal-clear waters, the islands of Langkawi, Perhentian, and Tioman are must-visit destinations. These islands offer opportunities for snorkeling, diving, and relaxation at affordable prices.
Exploring UNESCO World Heritage Sites is another great way to immerse yourself in Malaysia's rich culture and history. In George Town, Penang, you can wander through colorful streets adorned with street art, visit historic temples, and sample mouthwatering local cuisine. Malacca, another UNESCO-listed site, boasts preserved colonial architecture, bustling night markets, and vibrant Jonker Street.
For outdoor enthusiasts, Peninsular Malaysia offers numerous national parks and wildlife reserves. Taman Negara, the oldest rainforest in the world, is a haven for nature lovers, with opportunities for jungle trekking, night safaris, and river cruises. Endangered wildlife, such as orangutans and pygmy elephants, can be observed at places like Sepilok Orangutan Rehabilitation Centre and Kinabatangan River.
When planning your sightseeing activities, research and prioritize the attractions that interest you the most. Many attractions offer discounted tickets or promotional packages when booked online in advance. Additionally, keep an eye out for free or low-cost activities such as exploring local markets, visiting temples, or attending cultural festivals, which provide a unique insight into the local way of life.
It's important to note that some attractions have additional fees for activities such as guided tours, photography, or special exhibits. Consider your budget and interests when deciding which experiences are worth the extra cost.
Ultimately, Peninsular Malaysia offers a wealth of sights and attractions that cater to every traveler's interests. By planning ahead, seeking out affordable options, and prioritizing the sights that align with your preferences, you can have a memorable and budget-friendly exploration of this captivating region.
Shopping
Shopping in Peninsular Malaysia is a delightful experience for bargain hunters and souvenir seekers alike. With a plethora of markets, malls, and specialty stores, you'll find an array of unique items and affordable finds to bring back home.
One of the best places to shop for local goods is at the vibrant night markets, known as "pasar malam." These bustling markets offer everything from clothing and accessories to food and household items. Here, you can haggle for a better price and immerse yourself in the vibrant atmosphere. Popular night markets in Peninsular Malaysia include the Petaling Street Market in Kuala Lumpur, Jonker Street Night Market in Malacca, and the Bazaar Ramadhan in Penang.
For upscale shopping and international brands, Peninsular Malaysia is home to numerous modern shopping malls. Kuala Lumpur boasts a myriad of shopping destinations, including Pavilion KL, Suria KLCC, and Mid Valley Megamall. These malls offer a wide range of retail outlets, trendy fashion brands, electronic gadgets, and gourmet delights. You can often find discounted prices during sale seasons or enjoy tax-free shopping at designated tourist-friendly malls.
If you're looking for traditional handicrafts and unique souvenirs, head to the local craft markets and artisanal shops. Places like Central Market in Kuala Lumpur and Little India in George Town, Penang, offer a wide variety of handmade crafts, batik textiles, wood carvings, and traditional artwork. These items make for memorable gifts and allow you to support local artisans and craftsmen.
When it comes to duty-free shopping, Langkawi is a popular destination. The island offers a duty-free zone, allowing visitors to purchase items such as chocolates, alcohol, cigarettes, and cosmetics at lower prices compared to other parts of Malaysia. Take advantage of duty-free shopping to save on luxury items or to stock up on unique local products.
When shopping in Peninsular Malaysia, it's always a good idea to compare prices and quality before making a purchase. Take your time to explore different options, ask for recommendations from locals, and read reviews online. Bargaining is common in markets, so don't be afraid to negotiate for a better price, especially when buying non-fixed priced items.
Lastly, be mindful of customs regulations and restrictions when purchasing items that may have restrictions or require special permits, such as wildlife products, antiques, or certain plants.
Whether you're in search of trendy fashion, local handicrafts, or budget-friendly souvenirs, shopping in Peninsular Malaysia offers a diverse and rewarding experience. With a little research, patience, and a keen eye for deals, you can find incredible treasures and mementos to remind you of your unforgettable trip.
Healthcare and Insurance
When traveling to Peninsular Malaysia, it's essential to prioritize your health and well-being. Taking necessary precautions and having appropriate insurance coverage will give you peace of mind during your trip.
Peninsular Malaysia has a well-developed healthcare system with modern facilities and trained medical professionals. In major cities, you'll find public and private hospitals, clinics, and pharmacies that can provide a range of medical services. It's advisable to carry a basic first aid kit and any necessary prescription medications with you during your travels.
Before traveling to Peninsular Malaysia, it's recommended to check if any vaccines are required or recommended. This will depend on your country of origin and the areas you plan to visit. Common vaccines include those for hepatitis A and B, typhoid, and tetanus. It's also advisable to have travel insurance that covers medical emergencies, including hospitalization, medical evacuation, and repatriation.
Travel insurance will provide you with financial protection in case of unexpected medical expenses or other emergencies. Be sure to carefully read and understand the policy coverage, including any exclusions and limitations. It's also recommended to carry a copy of your insurance policy's contact information and emergency assistance number with you during your trip.
In the event of a medical emergency, dial the emergency hotline number, which is 999 in Peninsular Malaysia. The emergency services will provide immediate assistance and direct you to the nearest hospital or medical facility.
It's important to note that healthcare services may come with a cost, especially in private hospitals. Therefore, it's essential to keep all receipts and documents related to your medical expenses if you plan to make a claim with your travel insurance provider.
Regarding safety and hygiene, it's advisable to drink bottled water or use a water purification method to avoid stomach ailments. Wash your hands frequently, especially before and after meals, and use hand sanitizers when necessary. It's also recommended to carry mosquito repellent to protect yourself from mosquito-borne diseases.
Overall, with proper preparation, adequate insurance coverage, and necessary precautions, you can ensure a safe and healthy journey while exploring the beauty of Peninsular Malaysia.
Miscellaneous Expenses
When planning your travel budget for Peninsular Malaysia, it's important to account for miscellaneous expenses that may arise during your trip. While these costs may vary depending on your personal preferences and travel style, it's helpful to have a general idea of what to expect.
One of the unexpected but inevitable expenses is tipping. While not mandatory, tipping for good service is customary in Peninsular Malaysia. A general guideline is to tip around 10% of the total bill in restaurants, hotels, and for services such as taxis or tour guides.
Another potential expense to consider is internet and mobile data. Most accommodations, cafes, and shopping malls provide free Wi-Fi, which can help you stay connected. However, if you require constant internet access, purchasing a prepaid SIM card is a convenient option. You can find SIM cards easily at airports or local convenience stores, and data plans are available at affordable rates.
Transportation and parking fees should also be taken into account. If you choose to rent a car, remember to budget for petrol costs, toll fees, and parking charges. Public transportation fares, such as bus or train tickets, should be factored in when planning your daily itinerary.
Additional expenses may arise if you plan to participate in activities and attractions that require an entrance fee. Popular tourist sites, museums, and guided tours may have fees associated with them. Research the costs in advance and prioritize the activities that interest you the most.
Shopping for souvenirs and gifts is another potential miscellaneous expense. While bargaining and shopping at local markets can provide affordable options, it's important to allocate a portion of your budget for these purchases. Consider the weight and size of your intended souvenirs when planning your travel back home to avoid excess baggage charges.
Lastly, consider setting aside a contingency fund for any unforeseen expenses or emergencies that may arise during your trip. It's always better to be prepared for unexpected situations, such as lost belongings, flight cancellations, or medical emergencies.
By budgeting for these miscellaneous expenses and having a contingency plan, you can ensure a smoother and more enjoyable trip in Peninsular Malaysia. It's always wise to have some extra funds available for those unexpected moments to avoid any unnecessary stress during your journey.
Conclusion
Traveling on a budget in Peninsular Malaysia is not only achievable but also highly rewarding. With careful planning, smart choices, and an understanding of the local culture and customs, you can explore this diverse region without emptying your wallet.
From the dynamic cities of Kuala Lumpur and Penang to the stunning natural landscapes of Langkawi and Taman Negara, Peninsular Malaysia offers a wide range of experiences for budget travelers. By considering factors such as currency exchange rates, choosing affordable accommodations, utilizing public transportation, indulging in local street food, and shopping smartly, you can make the most of your trip without compromising on quality or missing out on incredible sights.
Remember to research and plan ahead, comparison shop, and be open to immersing yourself in the local culture. Engage with locals, try new foods, explore off-the-beaten-path attractions, and embrace the beauty of the region. By doing so, you'll not only save money but also create memories that will last a lifetime.
Ensure you have appropriate travel insurance that covers medical emergencies and consider any necessary vaccinations before your trip. Keep track of your miscellaneous expenses, set aside a contingency fund, and always have a backup plan in case of unexpected situations.
Peninsular Malaysia welcomes budget travelers with open arms, providing a captivating blend of culture, natural beauty, and warm hospitality. With this guide as your companion, you're ready to embark on an incredible adventure while keeping your finances in check.
So pack your bags, prepare your itinerary, and get ready for an unforgettable journey through the enchanting landscapes and vibrant cities of Peninsular Malaysia. Your budget-friendly travel dreams are just a plane ticket away!