Best Things To Do In Sabah, Malaysia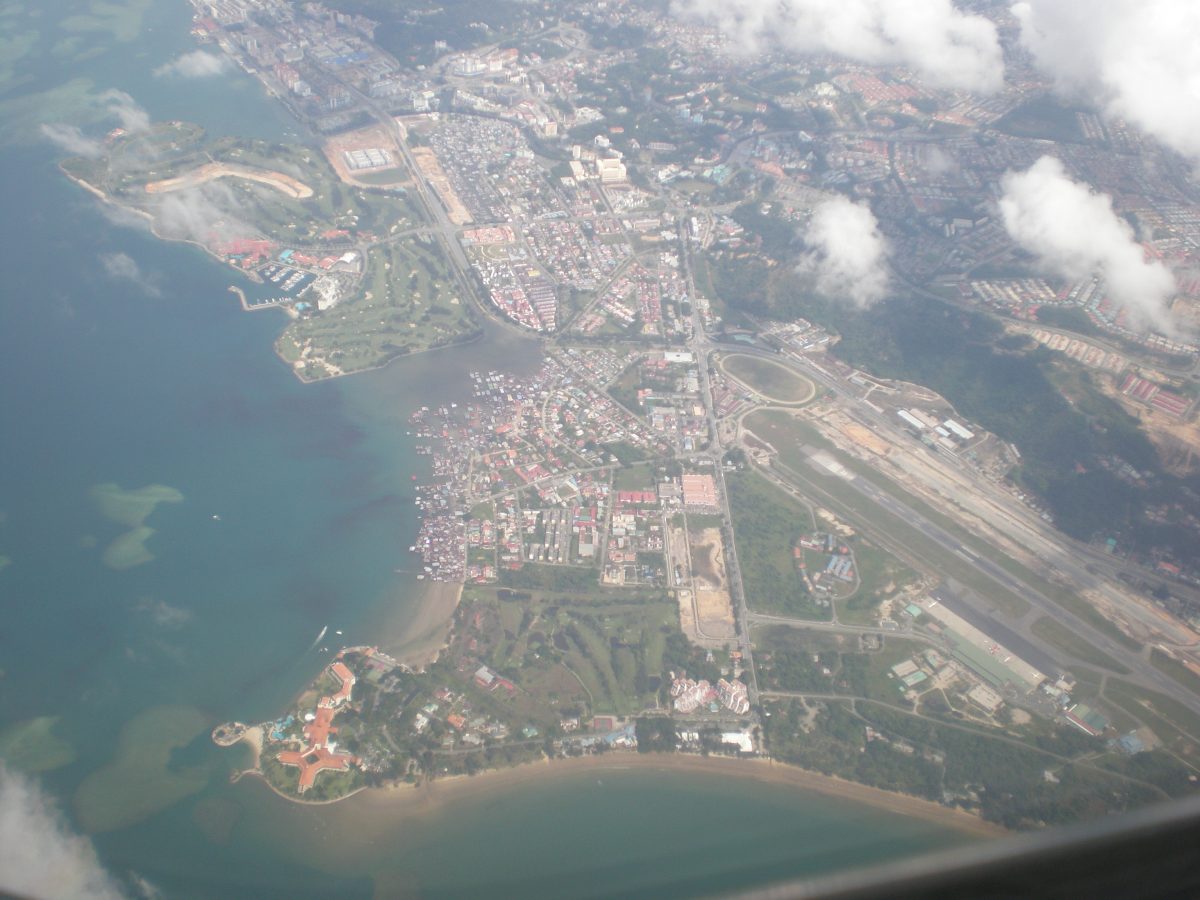 A relatively popular tourist destination in Southeast Asia is Sabah, Malaysia which lies north of the island of Borneo. It faces three seas, which allows its maritime industry to flourish.
It also possesses stunning coastlines, thus making Sabah's islands perfect places for a weekend getaway from all the hustle and bustle of the city life.
Weather In Sabah
Temperatures in Sabah are generally warm all year round. It averages between 27°C and 32°C, as per tropical climates. September to January is Sabah's wetter months while February to August is its drier months.
The weather in the state doesn't fluctuate much between the months. Thus, it shouldn't affect when you should visit it, although May to September generally sees a rise in visitors to Sabah.
If you're wondering what you can do there, here are 10 of the best things to do when you're in Sabah Malaysia:
1.
Relax And Have Fun On Mabul Island
Imagine gazing out into the crystal clear waters while basking under the sunlight on a sandy beach. The sun is bright, and you can feel the sea breeze brushing against your skin. It's a perfect day out to relax on a beach resort at Mabul Island.
Mabul Island is a small island just off the southeastern coast of Sabah Malaysia. It's accessible by boat, around 20 minutes away from Sipadan. Famous for being a paradise for divers, the island is surrounded by reefs and beautiful turquoise waters. Scuba divers and snorkellers will also find themselves enthralled by the marine life around them while exploring under the sea.
If diving isn't your cup of tea, why not go kayaking? You can easily rent a kayak on the island. What makes the activity special is that you can rent a Molokini kayak, a transparent kayak that allows you to see through its bottom glass into the waters. This way, you can also spot aquatic animals even when you're above water.
Or, if you prefer a quieter atmosphere, there are a few beach resorts on the island you can choose from to relax in. You can also visit the Bajau Laut village and learn more about their seafaring lifestyles and their indigenous culture.
Mount Kinabalu is the tallest mountain in Malaysia, located at western Sabah. Home to more than 5,000 species of plants and more than 100 species of animals, it's situated in the Kinabalu National Park.
It's well-known for its rich biodiversity, and the sight, once you reach the summit, offers a magical-like panoramic view. Mountain peaks are partly shrouded by floating clouds; you'll also spot a distinctive curved tip at the summit.
There are two trails on the mountain, with rest stops along the way. One of the paths – Ranau Trail, is more tourist-friendly, with the availability of wooden stairs and steps. However, all climbers have to be accompanied by a mountain guide at all times. Along the way, you'll be able to see interesting plants and a small waterfall.
If you have a sense for an adventure, climbing Mount Kinabalu will definitely be a good challenge.
3.
Explore Kinabalu National Park
Of course, if you aren't inclined to climb up the tallest mountain in Malaysia, but love nature, the Kinabalu National Park is the perfect attraction to visit. The national park is located on the Crocker Range, at the western coast of Sabah Malaysia.
It's also Malaysia's first World Heritage Site, boasting a rich diversity of flora and fauna. It's also home to endemic animal species such as the Kinabalu Giant Red Leech and Kinabalu Giant Earthworm. You can hike along the few nature trails on-site, visit the Botanical Garden, and brave the Canopy Walkway, amongst other activities.
The ticket to enter the national park cost RM15 ($3.50USD) for an adult (foreigners).
4.
Spend Some Time In Kota Kinabalu
Kota Kinabalu, previously known as Jesselton, is the capital of Sabah. The city is situated on the northwest coast of Borneo.
The city is also one of the major industrial and commercial centers in East Malaysia. There's a lot of things that you can do in Kota Kinabalu as well.
Shopping and eating – these are a staple in most cities that you visit, and Kota Kinabalu is no different. You can taste their local seafood delicacies in restaurants, or shop until you drop at their local malls.
Going to the Handicraft Market should also be part of your itinerary. It's a great place to check out the local handmade crafts and to buy souvenirs back home. From sarongs to jewelleries, there's much to see there! If you happen to be in Sabah Malaysia when The Jesselton Artisan Market is held, be sure to also head out to this showcase of creations by local artists!
Besides these activities, you can also take a relaxed stroll down the city park. If you're a history buff, a visit to the Sabah State Museum and the heritage village nearby will satiate your curiosity.
5.
Get Up Close To A Orangutan At The Sepilok Orangutan Rehabilitation Centre
In the town of Sepilok, Sabah, lies a sanctuary for orangutans – the Sepilok Orangutan Rehabilitation Centre.
It first opened in 1964 as the first orangutan rehabilitation centre. It aims to help rehabilitate orphaned and injured orangutans before returning them to the forests. The orangutans are cared for and taught skills necessary for them to fend for themselves before they return to the wild.
Here, you can get up close to orangutans. The center is situated in a protected forest reserve, and there are wooden walkways and trails for visitors. The nurseries in the centre hold the younger orangutans for their own safety. You're also able to observe the feeding sessions at 10 am and 3 pm daily.
Entry fee for an adult foreigner is around RM30. There's a shop in the centre as well, where you can purchase souvenirs; proceeds go into orangutan conservation.
6.
Check Out Rumah Terbalik (Upside Down House)
Ever wondered if upside-down houses are even possible? Curious about how they would look like? Visiting Rumah Terbalik will turn your world upside down (literally)! It offers you a first-hand experience of stepping foot into a kampung (Malay traditional) house where everything inside is inverted.
The Rumah Terbalik is located in Tamparuli, a town on the west coast of Sabah Malaysia. It's also en route to Mount Kinabalu.
It's the first upside-down house in Malaysia, and the design of the house is based on the Bajau tribe. You'll be able to see an upside-down kitchen, toilet, veranda, rooms, garage, and garden and what have you. Do experience this topsy-turvy house from a totally new and refreshing perspective! There's a gift shop nearby that you can drop by too.
There's also the 3D Wonders Museum in the same compound that you should also visit. You can purchase a bundle ticket for both the Rumah Terbalik and 3D Wonders Museum to save costs. The 3D Wonders Museum brings you through fascinating structures that feature Sabah's customs and traditions in ways that bend reality.
Tickets for the Rumah Terbalik are at RM19.10 each per adult (foreigners); the bundle costs RM47.70 each per adult (foreigners).
7.
Take A Day Trip To Sipadan Island
For avid divers, Sipadan Island is a must-go! Besides its beautiful beaches, it holds several diving sites with rich aquatic life forms that caught the attention of many divers around the world.
Sipadan Island is famous for being one of the best dive sites, almost on a par with the Galápagos Islands. You'll be able to see a variety of marine life that you've never seen before! Green and hawksbill turtles, and many coral species surround the waters as well.
You'll need a diving permit in order to access the diving sites, and they're limited to only around 120 divers for each day. If you decide to just stay on the island, you can go birdwatching or snorkelling. Else, you could always go on a cruise around the islands.
Do note that you won't be able to stay overnight at Sipadan Island. You could instead stay at the nearby islands (e.g., Mabul and Kapalai Island).
8.
Go Island Hopping At Tun Sakaran Marine Park
Also known as Semporna Islands Park, the Tun Sakaran Marine Park is a protected marine park situated on the east coast of Sabah Malaysia. It's an archipelago of several islands nestled along the Sea of Celebes.
While scuba diving or snorkeling on the islands are the main lures, you should definitely also go hiking on Bohey Island. The short hike up the 600 meters path will definitely be worth the effort due to the breathtaking view from the top. You can visit the Giant Clams and Marine Invertebrate Hatchery to check out their exhibits on the marine species that live on the islands.
You can also visit the Bajau Laut settlements on Bodgaya Island and immerse yourself in the Bajau Laut culture. The Bakau Laut live in water villages – in wooden houses and they travel on wooden boats. Feel free to chat with any of the locals or observe the settlements to learn more about their daily lives.
9.
Visit Monsopiad Cultural Village
Take a step back in time as you venture into Monsopiad Cultural Village. It's located next to the Penampang River in Penampang, Sabah Malaysia. This heritage site allows you to glean more information about the Kadazandusan culture and their past.
Monsopiad is named after a legendary Kadazan-Dusun warrior and headhunter. The establishment of the cultural village was also a way to honour him for what he had done for the village despite how he had gone off the deep end.
This cultural village consists of many traditional buildings and a museum. Absorb yourself in the folktales of the past, and learn more about the old ways and their beliefs. Additionally, you can watch demonstrations and performances by the descendants of Monsopiad. Feel free to try out some of their traditional games and blowpipes!
Most noteworthy is the House of Skulls that contains a display of 42 skulls that Monsopiad collected from his gruesome headhunting.
The entry fee into the village cost around RM45 ($11 USD) per person.
10.
Taste Some Organic Tea At Sabah Tea Garden
The Sabah Tea Garden is the only organic tea farm in Borneo. Among the lush greenery and tea plantations, Mount Kinabalu also dots the scenic landscape. It thus also makes for a good photography spot.
You can tour its factory and learn about the process of tea production. Don't forget to buy their organic and quality tea from the shop, or try their famous Pandan Teh Tarik (Pandan-flavoured tea) and tea pancakes. Their rich flavor will certainly leave you wanting for more!
There are also several tour packages you can choose from to further enrich your experience at the plantations. The award-winning educational "Sabah Tea Adventure 2 Days 1 Night" tour includes an array of activities such as trekking at Kamunsu Hill and overcoming the obstacle courses at the Sapaon Recreational Area. Also, you can get a chance to tour around the plantations and learn some survival skills.
The tours are catered to different groups of people, for different purposes. There's the Rainforest Conservation and Global Warming Prevention Programme for university students, and more. Besides that, there's even a tour with a fish massage experience!
If you plan to stay overnight at the Sabah Tea Garden, you can choose to stay in their longhouse or cottage, or in a more modern accommodation.
Visiting Sabah
While the above list isn't exhaustive, those are some of the unique and best things you can do in Sabah. There's sure to be something on the list that'll catch your eye! From staying in the city, to spending time outdoors, or just relaxing on the beaches, there's plenty to do in Sabah.