Top Things To Do In Penang, Malaysia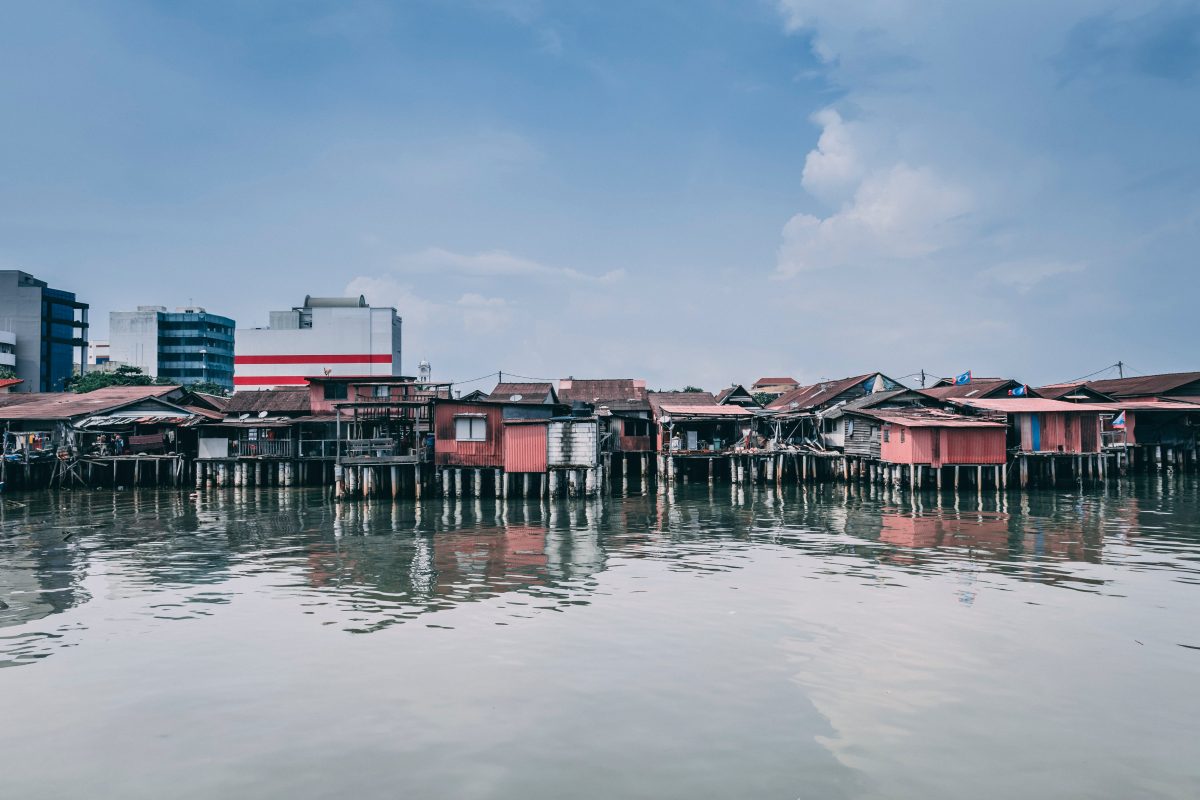 Situated on the northwest coast of Malaysia, Penang is the country's most visited destination, and rightly so. The province is an incredibly fascinating fusion of East and West. It is home to three major ethnic groups—Malay, Chinese and Indian—and in addition, its rich heritage is influenced by more than 150 years of British presence.
Whether you are an adventurer, a city-slicker or a foodie, you will find plenty of things to do and see in Penang. From admiring architectural marvels and sampling street food to relaxing on sun-soaked beaches and trekking through the jungle, there is something for everyone. Read on and we will share our favorite places to visit in Penang.
1.
Admire the Architectural Gems of George Town
George Town, the capital of the Penang island and Malaysia's second largest city, is famous for its blend of unique architectural styles. Grab the opportunity to admire the finest examples of Malaysian, Chinese, Indian and colonial architectures.
No other town in southeast Asia has as many intact pre-war shophouses as George Town—the fact that secured its place among the UNESCO World Heritage Sites. Stroll through Queen Street and China Street to appreciate some of the oldest structures in Malaysia, dating back to the early 19th century.
Several awe-inspiring British colonial buildings are scattered around the town center: the City Hall, the Penang Museum and the Supreme Court House are only a few examples. Beach Street and Light Street also boast some excellent specimens of Penang's splendid colonial architecture.
2.
Marvel at the Charming Cheong Fatt Tze Mansion
Get your cameras ready! Cheong Fatt Tze Mansion, one of the island's iconic structures, is the most photographed building in Penang. It is a rare surviving example of the eclectic architectural style adopted by the affluent 19th century Chinese. The "Blue Mansion" was commissioned by the famous industrialist Cheong Fatt Tze for his 7th wife and stood as a symbol of his wealth and prosperity.
It comes as no surprise that, with its spectacular blue exterior and lavish interior, Cheong Fatt Tze Mansion has served as the setting for a number of movies, including "Crazy Rich Asians." You can even stay in one of its opulent rooms: a night at the Cheong Fatt Tze boutique hotel starts at RM 550.
How to get there: The mansion is located on Leith Street, a couple of minutes' walk from Chinatown.
Opening hours: Tours run daily at 11 am, 2 pm, and 3:30 pm
How much does it cost: Adults RM 17, children RM 8.5
3.
Tour the Exquisite Pinang Peranakan Mansion
There is no better place for a history lesson than the Pinang Peranakan Mansion. This two-floor townhouse and family temple in enchanting pastel hues dates from the late 19th century. It was built by Kapitan Cina Chung Keng Kwee, the leader of a famous triad, who won the plot of land in a fight with another triad's leader.
The mansion's eclectic architecture was a preferred style of Peranakans, the descendants of the Chinese settlers. The building combines contrasting elements—a Chinese townhouse-style courtyard, the elaborate Scottish ironwork and traditionally furnished rooms decorated with English tiles—with a stunning result.
How to get there: Located at the outskirts of Little India, it is a short walk from Chinatown
Opening hours: Daily 9:30 am to 5 pm
How much does it cost: Adults RM 20 (including a guided tour), children free
4.
Visit the Kek Lok Si Temple
Kek Lok Si Temple is the island's most recognizable landmark and a must-visit in Penang. Moreover, Kek Lok Si is a major pilgrimage site and one of the largest Buddhist temples in southeast Asia.
The highlight of the temple is the 36.5-meter-tall statue of Guanyin, the Goddess of Mercy. Another star attraction is the ornate Kek Lok Si Pagoda that owes its distinctive look to the blending of Chinese, Thai, and Burmese elements. In addition, be sure to climb to the top of the Pagoda for some breathtaking views of George Town.
How to get there: Take the 203 or 204 bus from KOMTAR bus terminal
Opening hours: Daily 9 am to 6 pm
How much does it cost: The admission to the temple is free. For the Pagoda Adults pay RM 3, children RM 2.
5.
Discover the Khoo Kongsi Clan House
The magnificent places of worship of Chinese families, the clan houses, were built by the first Chinese immigrants coming from the Hokkien community. Khoo Kongsi is one of the most exquisite examples of a clan house, and among the major local attractions in Penang.
Every inch of the temple is covered in detailed stone and wood carvings of mythical animals and scenes from popular legends, ornate wall paintings and intricate tiles. When you are done admiring the exquisite decor, head to the temple's museum to learn more about the history of the Khoo clan.
How to get there: Walk along Cannon Street towards the Acheen Street Mosque at the end of the road. The entrance to the clan house is on your left.
Opening hours: Daily 9 am – 5 pm
How much does it cost: RM 10
6.
Get Up Close and Personal With Snakes at the Snake Temple
Snake Temple built in 1805, is home to—as its name says—snakes. Colorful Wagler's pit vipers, also known as "temple snakes", roam freely inside the building and in the courtyard. Legend has it that when the temple was founded, snakes came here to take shelter and the monks allowed them to stay. As a result, the poisonous vipers have never bitten anyone. If you are up to seeing even more snakes, visit the Snake Farm next door.
The intricate architecture of the Snake Temple is interesting on its own right. Look closely and you will notice the head of a dragon and the two brick wells known as "Dragon Eye Wells" representing the eyes of the dragon.
How to get there: Take the Rapid Penang bus number 401 from the Weld Quay Bus Terminal
Opening hours: Daily 7 am – 7 pm
How much does it cost: Free
The street art of George Town is every Instagrammer's dream. Elaborate murals have been appearing at every corner of the city ever since 2012 when Lithuanian artist Ernest Zacharevic was commissioned to create a series for the George Town Festival. Some street art incorporates real-life objects like bicycles, trees, swing sets, and even motorbikes. The artworks are very popular. Hence, you can expect to wait in line to take your pictures!
How to get there: Pick up a free Marking George Town map in the airport, indicating the location of the street art and their short history.
How much does it cost: Free
8.
Wonder Through Penang Botanical Gardens
Set up in 1844 by the British as "a nursery for planting Colonial products," Penang Botanical Gardens is one of the most popular parks in Malaysia and a sight you must not miss. With a huge array of local and rare plants like cannonball tree, pinang palm, black lily and slipper orchid, it is a true feast for the eyes. The gardens are also home to some exotic animals: black giant squirrels, cheeky dusky leaf monkeys and long-tailed macaques.
How to get there: Take the transit link bus number 10 from KOMTAR
Opening hours: Daily 5 am- 8 pm
How much does it cost: Free
9.
Be One With Nature in Penang National Park
Penang National Park may be the smallest national park in the world, but it should nonetheless be on your Penang bucket list. Located on the north-west tip of the island, the park offers several superb jungle hiking trails and the most amazing pristine beaches you will ever see.
Kerachut, the most remote beach in Penang, is a nesting place for different turtle species and houses the Turtle Conservation Centre. Monkey Beach, named after crab-eating macaques who reside here, is the most beautiful white sandy beach on the island.
How to get there: Take bus number 101 from Georgetown. To get to the Monkey Beach, take a boat from the entrance (or hike through the jungle if you are feeling adventurous)
How much does it cost: free
10.
Surround Yourself With Butterflies at Entopia
Penang Butterfly Farm Entopia is one of Penang's top nature attractions. When it opened its doors in 1986, it was the first tropical butterfly exhibition in the world. The farm has more than 15,000 free-flying butterflies, dragonflies and fireflies, including several rare species like the Indian Leaf and the Yellow Bird Wing. Penang Butterfly Farm is also a world-renowned conservation and breeding center focusing on protecting butterflies and their habitats.
How to get there: Take the Rapid Penang Bus number 101 to Teluk Bahang
Opening hours: Daily 9 am – 6 pm
How much does it cost: Adult RM 65, child RM 45
11.
Have Fun at the ESCAPE Theme Park
If you are looking for an outdoor adventure, the ESCAPE theme park is the perfect place to visit. Offering more than 30 exciting rides and activities in a natural environment, it is one of Malaysia's best tourist attractions. Get ready for thrilling rope courses (offering no less than 110 challenges), water slides, trapezes and zip-lines throughout the forest.
How to get there: Take Rapid Penang Bus number 101 and stop at Entopia. The park is next door to the Butterfly Farm.
Opening hours: Tuesday – Sunday, 10 am – 6 pm
How much does it cost: Adults RM 980, children RM 600
12.
Relax at the Batu Ferringhi Beach
A long stretch of white sand and perfectly clear water are waiting for you at Batu Ferringhi, the most popular beach in Penang. Moreover, Batu Ferringhi offers a good range of water-sports to choose from—take your pick from jet skiing, boat rides, windsurfing and parasailing. At night, stroll through the popular market along the main road, where you will find everything from clothes and souvenirs to street food.
How to get there: Take bus number 102 on Chulia Street in George Town
13.
Catch Breathtaking Views From Penang Hill
Visit Penang Hill, a former colonials' holiday station, for a stunning panoramic view of George Town. The hill boasts a rich tropical rainforest flora and fauna, with more than 100 bird species and many rare and endangered exotic plants such as the Monkey Cup and Slipper Orchid.
To get to the top of the hill, hop on the Penang Hill Railway, the longest and steepest funicular track in Asia. It will take you on an unforgettable scenic trip through the dense jungle.
How to get there: Take Rapid Penang Bus 204 to Penang Hill station
Opening hours: Daily 6:30 am to 11 pm
How much does it cost: RM30 (round trip).
14.
Explore the Rainforest at the Habitat
Nestled on top of Penang Hill, The Habitat is a one-of-a-kind eco-friendly attraction you don't want to miss. Take the Langur Way Canopy Walk through the treetops to see the jungle from above. The highest viewing platform on the hill is the circle-shaped Tree Top Walk. Elevated at 13 meters above the ground, it offers spectacular 360-degree views of Penang island.
How to get there: Take Rapid Penang Bus 204 to Penang Hill station, and the funicular train to the top of the hill.
Opening hours: Daily 9 am to 5:30 pm
How much does it cost: Adult RM 53, Child RM 31.80
15.
Feast on Penang Street Food
Penang is known as Malaysia's food capital. In addition, its mix of cultures influences the food scene: roadside pushcarts and hawker centers serve a variety of Chinese, Malay, and Indian dishes. Try Penang classics such as lor bak (a local version of spring-roll), char koay teow (the famous Penang pad thai-like noodle dish) and assam laksa (spicy fish-based noodle soup). Then, end your meal on a sweet note with teochew cendol— an iced dessert with droplets of green rice flour jelly, coconut milk and palm sugar syrup.
Which tourist attraction in Penang interests you the most? Let us know in the comments section below!