Top 10 Pro Tips to Earn Marriott Bonvoy Rewards Quick and Easy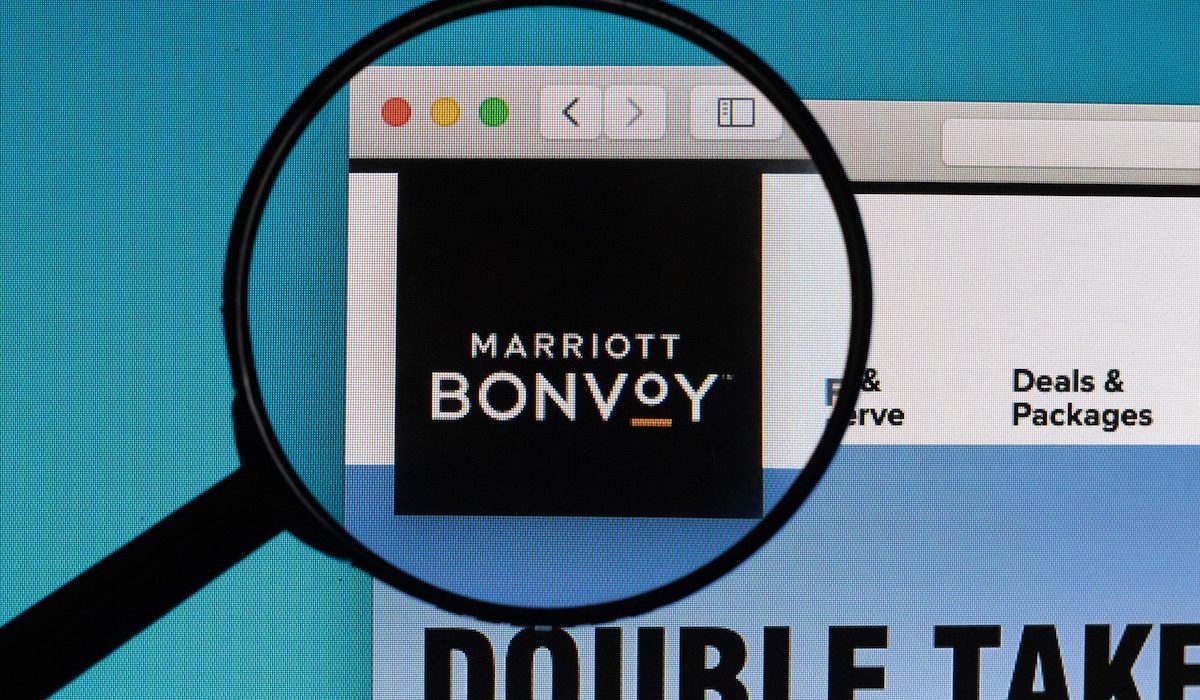 Marriott International's fame took off primarily for its customer eccentric services, exceptionally unique properties and consistently excelling with its design and superiority. While Marriott hotels might not be your first choice back then, it's certainly is now. With the expansion of over 30 hotel brands that including the eminent JW Marriott, St. Regis, The Luxury Collection, Renaissance, and many more, it's hard to be missed when you're shortlisting a hotel.

Whether if you're already a member of the Marriot Bonvoy or intended to sign up, here's how to earn Marriott rewards fast. Though it's undeniable that the simplest way to earn Marriott rewards is to stay at any of these Marriott hotels. But what if there are other ways to earn these points just as quickly? Read on, here's what you need to earn your first free stay with Marriott Rewards.
What is Marriott Bonvoy?

For those not in the know, the Marriott Bonvoy is a rewards program designed for Marriott loyalists. Marriott Bonvoy rewards its members with endless benefits while helping expand Marriott's worldwide presence. With offerings of air miles, dream cruises, and shopping perks, Marriott Rewards are more than just free nights. All of the collected points can be used exchangeably for rooms upgrade, superior lounge access, and even transferrable for your miles points.
You can join Marriott's loyalty program by signing up here.
Membership Levels and Points
General members can earn up to 10 points per $1 spent on most Marriott hotels. Meanwhile, other Marriott-affiliated hotels only earn 5 points per dollar spent. Typically, the Marriott Rewards points are distributed according to your rank. While these ranks are adjusted based on the number of nights you've spent with the Marriott associated hotels and chains.
Here's a summary of how much members on different levels earn Marriott Bonvoy points:
General member: 10 points per dollar
Silver Elite: 11 points per dollar
Gold Elite: 12.5 points per dollar
Platinum Elite: 15 points per dollar
Titanium Elite: 17.5 points per dollar
Ambassador Elite: 17.5 points per dollar
Conversely, Marriott Bonvoy points can be converted into dollars. Each Marriot Bonvoy point is worth 1 cent each. To know your Marriott Bonvoy points value, divide the required number of points by their cash value.
Time to earn more points! Here are helpful ways to rack up Marriott's rewards quickly.
1.
Stay At Marriott Hotels and Properties
Staying frequently at any Marriott hotel will earn you Marriott Bonvoy points quickest. This is also the traditional and most straightforward way to rack up reward points. With the span of over 7,000 Marriott hotels worldwide, there must be something that suits your criteria.
Generally, the number of points you'll earn is highly dependent on where and which properties you choose to stay. The more luxurious hotels from Marriott, the higher the rewards points per dollar spent. Thus, brands like the St. Regis, Ritz-Carlton, and W Hotels will earn you 10 points per every $1 on qualifying spend. Meanwhile, other hotels such as the TownePlace Suites by Marriott and Element hotels earn 5 points per dollar. Some brands earn 2.5 points per $1, such as the Marriott Executive Apartments.
Pro Tip: Check the Marriott Bonvoy points value before picking a hotel. Also, not all bookings will earn you points. Only those made directly on the Marriott website or the Marriott Bonvoy app are eligible for points. Bookings made through third-party sites will not earn you rewards.
Another tip is to keep an eye out for hotel promotions that may give bonus points. The more you check your Marriott Bonvoy account, the more you're updated about the hotel chain's latest promotions.
2.
Use Marriott Bonvoy Credit Cards
To make the most of your stays at the Marriott, apply for the Marriott Bonvoy credit cards. These cards offer not only valuable perks but also higher welcome bonuses. That should give you an upper-hand to earn your Marriott points quickly.
Aside from the Marriott Bonvoy Bold Credit Card, there are 3 other Marriott cards available. Chase offers the Marriott Bonvoy Boundless Credit Card. The other two are from American Express: Marriott Bonvoy Business American Express Card and Marriott Bonvoy Brilliant American Express Card.
Here are the benefits offered by each card:
3.
Convert Credit Card Points to Marriott Rewards
Earn Marriott Bonvoy points quickly by transferring your credit card rewards points to Marriott Bonvoy. Your American Express and Chase rewards have a 1:1 ratio with Marriott Bonvoy points.
You can also take advantage of the wide range of general rewards cards from American express. These credit cards allow you to transfer your AmEx points to the Marriott Bonvoy program. The American Express Gold Card is specifically a great choice to earn Marriott Bonvoy rewards, as this card makes 3x more points for booked flights and 4x more points on restaurant spending.
For Chase cards with Ultimate Rewards points, you can transfer them to Marriott Bonvoy points at a 1:1 ratio. You can also use these points for travel options. The Chase Sapphire Preferred Card or Chase Sapphire Reserve are also good options. These credit cards earn you Marriott rewards on travel and dining expenses. They're also great picks for moderate spenders who want to rack up more Marriott Bonvoy points.
4.
Rent With Hertz for Marriott Rewards
Book with Hertz if you need to rent a car for your business or pleasure trips. Renting a car with Hertz earns you up to 2,000 Marriott Bonvoy points. Aside from that, you can qualify for discounts as high as 35% on the car's base rent.
This offer is available in many Hertz branches in the U.S., Canada, Mexico, Europe, Australia, and New Zealand. Simply give your Marriott Bonvoy number when booking a car rental with Hertz.
5.
Host An Event At The Marriott
Another way to score Marriott Rewards quickly is to host an event at any Marriott property. By picking Marriott as your venue, you can be rewarded a maximum of 60,000 points by earning 2 points per dollar spent. These include eligible charges such as room, food, and drinks, among others. The reward points earned will also vary depending on your membership level.
If it's your first time hosting an event at Marriott, you'll earn 10 elite night credits. This is enough to land you on a Silver Elite status. Also, for every 20 room nights you book, you earn 1 elite night credit. Next time you're hosting a meeting, wedding, or special event, choose Marriott properties as your venue.
6.
Earn Rewards Through Promos
Watching out for promotions is another way to earn Marriott rewards quickly. The Marriott continuously offers promos that earn members Marriott Bonvoy points. Aside from points, most Marriott promotions come with terrific rewards.
With their latest Elevated Earning promotion, members can earn 2,000 Marriott Bonvoy points. They can earn these bonus points for every stay at a Marriott hotel or property, starting on their second stay. There's practically no limit on the number of points you can earn.
To stay updated on Marriott Bonvoy's latest promotions, always check their website and your Marriott Bonvoy account.
Are you a frequent flyer? Consider booking your next flights with Emirates and rack up Marriott Bonvoy points. Marriott has recently partnered with Emirates Airlines to allow their members to share elite status benefits. Elite Marriott Bonvoy members can now enjoy the same Elite benefits when they fly with Emirates. The deal goes both ways for Emirates Elite members who now have access to Marriott Bonvoy benefits.
Among the many membership benefits, Marriott Bonvoy Elite members earn bonus points when flying with Emirates Airlines. Members with Bonvoy Gold, Platinum, Titanium, and Ambassador status earn 3 points per $1 spent on Emirates flights. These bonus points are added on top of the regular miles you earn with Emirates. If you're a Marriott loyalist and a frequent Emirates passenger, there's no reason not to love this deal.
8.
Refer A Friend to Marriott Bonvoy
We all get by with a little help from friends — even when it's about earning Marriott Rewards! Referring a friend to Marriott Bonvoy benefits both you and your friend. By inviting friends to sign up to Marriott Bonvoy, you'll be rewarded with points when your friends book their first stays.
Take note:
Each year, you're allowed to refer up to five friends.
Every time your referral stays at a Marriott hotel, you earn 2,000 points. However, the number of stays that earn you points per referral is capped at five nights per year.
A friend who successfully signed up and met the terms and conditions will earn you maximum of 50,000 points only.
Your referred friends also have something in store for them. For the first 5 nights of their stay at a Marriott hotel, each referral earns an extra 2,000 points.
This may not be the most reliable way to earn Marriott Rewards, but it's an effortless option to earn more points. Also, some credit cards allow you to earn referral bonuses, such as Chase. Per referral, you can earn 20,000 points on the Marriott Bonvoy Boundless Credit Card. The maximum points you can earn from referred clients per year is 100,000. If you have the Chase Sapphire Preferred Card, you can earn 15,000 Ultimate Marriott Rewards points per referral.
9.
Dine More with Marriott Bonvoy
Eat, drink, and be merry with Marriott Bonvoy points! What's better than dining while earning points? Marriott's Eat Around Town program allows its members to dine at their favorite restaurants or cafes to earn Marriott Bonvoy points.
Marriott Elites will earn 6x more points per dollar spent on dining. Meanwhile, non-Elite members will earn 4x more. Simply link your card to the Marriott Bonvoy program whenever you dine at participating restaurants. With over 11,000 restaurants and cafes included in the program, this is the most delicious way to earn Marriott points.
Tip: You can earn more points when you use your Marriott Bonvoy U.S. credit cards from American Express or Chase.
10.
Buy Points for Marriott Bonvoy
Buying Bonvoy points is another way to boost your Marriott Rewards. It is practical if you want to redeem a reward, but you're still short on a few Marriott Bonvoy points. However, buying points is not always advisable, so it's best to do the math. If each point costs more than 1 cent, it's not a good idea to buy.
Keep an eye for promotions when buying points. Sometimes, Marriott offers deals that give you a 60% bonus on Marriott Bonvoy points upon purchase. This is a good deal because you get a lot more for the points for a lower price. The regular rate of sold Marriott Bonvoy points is 1.25 cents per point.
Generally, you can only buy 50,000 Marriott Bonvoy points per year. However, some promotions allow up to 100,000 purchased points, so it's best always to check Marriot Bonvoy's updates.
Meanwhile, if you're a new member, you can start buying points after 30 days of your Marriott Bonvoy enrollment. After a year of opening your account, members are eligible to purchase the Marriott Rewards regardless of their activities.
Other Ways To Earn Marriott Rewards
Here are other ways to become savvy at earning more Marriott Bonvoy points:
Purchase gift cards: Make shopping even more rewarding by buying Marriott gift cards using your Marriott Bonvoy credit card. This type of retail therapy earns you 6 points for every $1. Marriott gift cards are excellent gifts for weddings, anniversaries, or milestone celebrations.
Forgo housekeeping and breakfast: If you're fine opting out of housekeeping and breakfast, you'll be rewarded with points. That doesn't sound bad at all, especially since you can earn a maximum of 500 points per day Marriott properties if you forego these hotel freebies. The offered bonus points depend on which Marriott hotel or property you pick.
Book Marriott Experiences: This program offers hundreds of events and activities that members can attend or join. Booking Marriott Experiences earns you 10 bonus points for each dollar spent on this program.
Sign up on TravellingConnect: For your cellular roaming service needs, book with TravellingConnect to earn some points. Signing up is free, and members receive 2 points per $1 spent.
Avail Marriott Vacation Packages: Once in a while, Marriott offers vacation packages that earn members with Marriott Bonvoy points on top of the points you'll get upon purchase.
Cruise with CruisesOnly: As a Marriott partner, CruisesOnly rewards members with 2 points for every dollar spent on a cruise booking. Pack up your cruise essentials through Marriott and enjoy special discounted prices and bonus amenities.
Rack Them Up!
The Marriott Bonvoy program seems to have endless benefits for its members! It is the perfect way to reward Marriott loyalists and increase the hotel giant's presence worldwide. While frequently staying at the Marriott is the simplest way to earn points, there are luckily more ways now to get you closer to Marriott's rewards. From using Marriott Bonvoy credit cards, booking with Hertz, to dining more and referring a friend, earning points for Marriott Bonvoy has become easier.
While all these steps are guaranteed to work, remember to always check the Marriott Bonvoy website for more updates and news.