Did You Know Marriott Owns These Hotel Brands?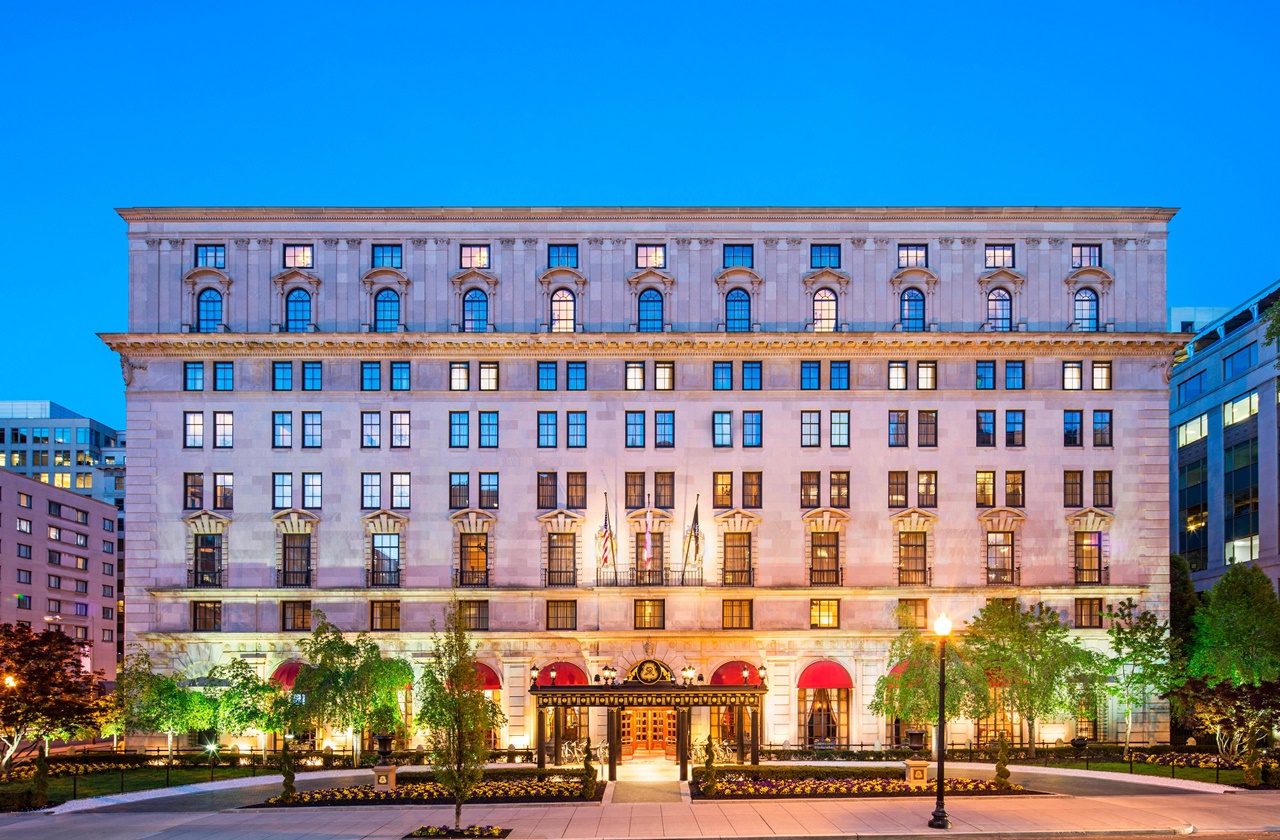 When looking for the best hotels in your destination, it is without a doubt that most of us look for Marriott hotels. They have been in the industry for more than 90 years and are a household name for hotels thanks to its impeccable service and quality. Marriott International is also the world's largest hotel chain, boasting 30 brands in 131 countries and territories after the acquisition of hotel chains like Delta Hotels and Starwood Hotels and Resorts Worldwide.
With these acquisitions, it's easy to get overwhelmed at the hotel brands under Marriott International's wings, with some names you wouldn't think are under it. Familiarizing yourself with these brands is also helpful especially if you want to earn more Marriott rewards points.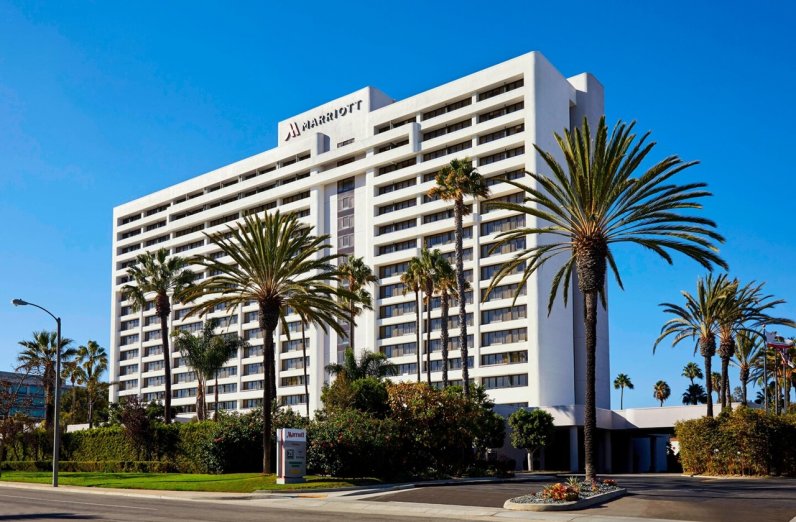 Photo from Torrance Marriott Redondo Beach Official Website
Since its foundation in 1927, Marriott Hotels have been owned by the Marriott family. It was founded by John Willard Marriott and his wife, Alice Sheets Marriott, and is now led by their son Bill Marriott who serves as executive chairman. Arne Sorenson also serves as the president and CEO of Marriott International.
How Many Hotels Does Marriott Have
Marriott International is home to 30 hotel brands with over 7,000 properties in 131 countries worldwide. These hotels fall under five categories: Luxury, Premium, Select, Longer Stays, and Collections. Each of the categories under Marriott International caters to the needs of every kind of traveler. In addition to the five categories, hotels are classified as Classic or Distinctive depending on its overall design. Hotels under the Classic group are more timeless while Distinctive hotels are on the contemporary end.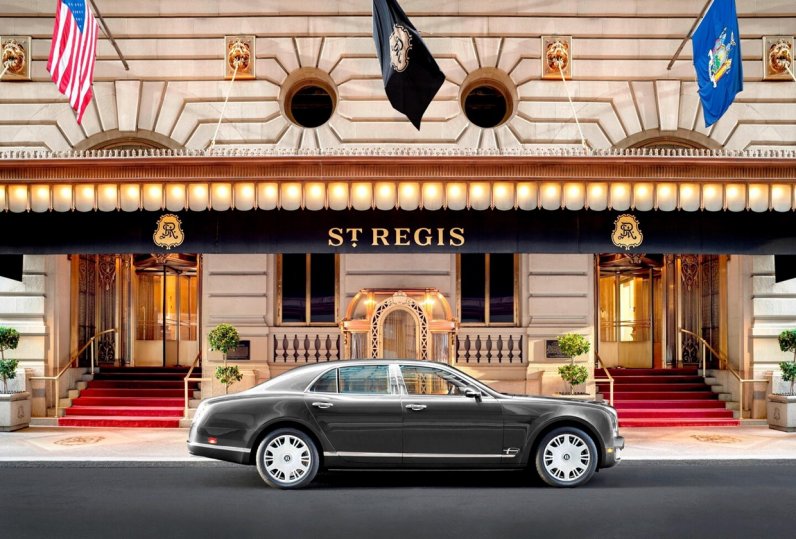 Photo from The St. Regis New York Official Website
These luxury hotels are considered to be Marriott Hotels' crème de la crème brands. Hotels in the luxury category include the infamous Ritz-Carlton, St. Regis, and the Bulgari Hotels, in partnership with the Italian luxury brand. Although they come at a heavy price tag per night, get the best services and amenities at Marriott's luxury hotels.
St. Regis Hotels & Resorts – Targeted towards affluent travelers who want the best services and amenities in a hotel. St. Regis Hotels & Resorts are located in 46 areas around the world.
JW Marriott Hotels – Named after John Willard Marriott, JW Marriott Hotels is a luxury hotel chain with more than 80 locations around the world. JW Marriott Hotels are also located in most beachfront areas and metropolitan cities and are known for their high-end spa experiences.
The Ritz-Carlton – The Ritz-Carlton is one of the big names when it comes to luxury hotels. This luxury hotel chain is located mostly in the top cities and is known for its five-star service and facilities.
Edition Hotels – Edition Hotels are more trendy, stylish, and are located in 11 areas including West Hollywood and Miami. These luxury boutique hotels are also designed by Ian Schrager, a known name in the hotel industry.
The Luxury Collection – The Luxury Collection includes unique hotels in tropical destinations such as Santorini, Seychelles, and Al Maha. These hotels are also known for their one-of-a-kind architecture and designs.
W Hotels – W Hotels is a luxury lifestyle hotel chain with branches in 36 countries. These ultra-hip hotels are known for offering tailored experiences such as surf classes and skiing.
Bulgari Hotels & Resorts – Built in partnership with the Italian luxury brand, Bulgari Hotels is found at some of the most exclusive locations around the world. Currently, there are only six branches worldwide under this brand.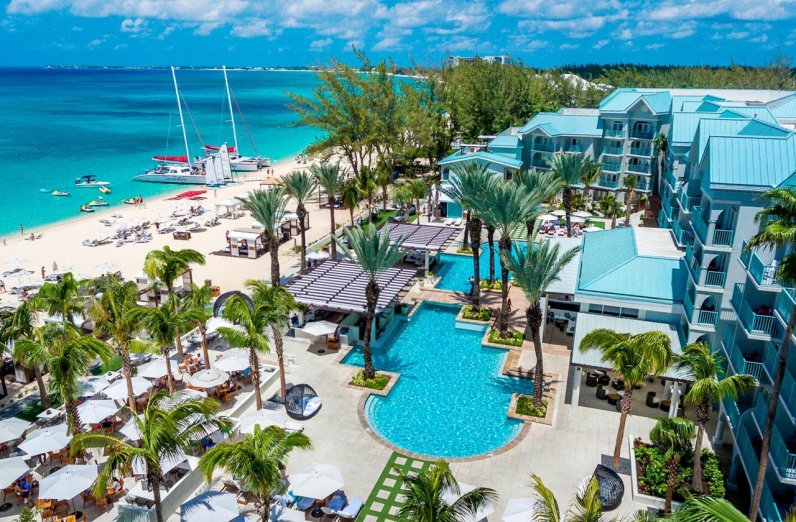 Photo from The Westin Grand Cayman Seven Mile Beach Resort & Spa Official Website
Marriott Hotel's Premium hotels are perfect for those who want a balance between Luxury and Select hotels. The hotels are more on the mid-range side and offer "sophisticated and thoughtful amenities and services". Included in this umbrella are Sheraton Hotels, Le Méridien, Renaissance Hotels, and more.
Delta Hotels – Delta Hotels is a premium brand that is geared toward business travelers. They offer large workspaces, business facilities, and deluxe amenities. Find most branches of Delta Hotels in Canada and in American states like Florida, Virginia, and Michigan.
Marriott Vacation Club – Marriott Vacation Club includes vacation ownership or timeshare properties located in destinations like Hawaii, and Florida. These hotels can also be found in international destinations like Spain and Thailand.
Marriott Hotels & Resorts – One of the most iconic brands and is Marriott International's global flagship brand. The hotel chain serves business travelers, families, couples, and more with their award-winning golf courses, fitness centers, and event spaces.
Sheraton Hotels and Resorts – Sheraton is one of the more recognizable brands from Marriott Hotels, with more than 500 properties worldwide. The hotel chain also offers a loyalty program with benefits like all-day snacks, free WiFi access, and complimentary breakfast.
Le Méridien – Originally found by Air France in 1972, Le Méridien is an upper-upscale brand of hotels known for its luxurious European-inspired design. With over 115 locations around the world, Le Méridien hotels offer stylish accommodations with sophisticated designs.
Renaissance Hotels – Like Le Méridien, Renaissance Hotels target business travelers and creative professionals. These upper-upscale hotels offer unique programs that help you discover the beauty of the neighborhood.
Westin Hotels – Westin Hotels focuses primarily on wellness, known for its premium bedding and fitness centers. The hotel brand also offers signature sleep and wellness facilities, with workout bikes and treadmills included in some rooms. With more than 240 properties around the world, you can find these hotels in most cities.
Gaylord Hotels – Although Gaylord Hotels only have six branches in the U.S., they offer thousands of rooms along with several meeting and convention spaces. These hotels also have tall glass atriums, indoor gardens with waterfalls, and are often an all-in-one resort for most families. Because of its large space, it's no surprise that you'll find shopping, entertainment, and dining centers within the complex.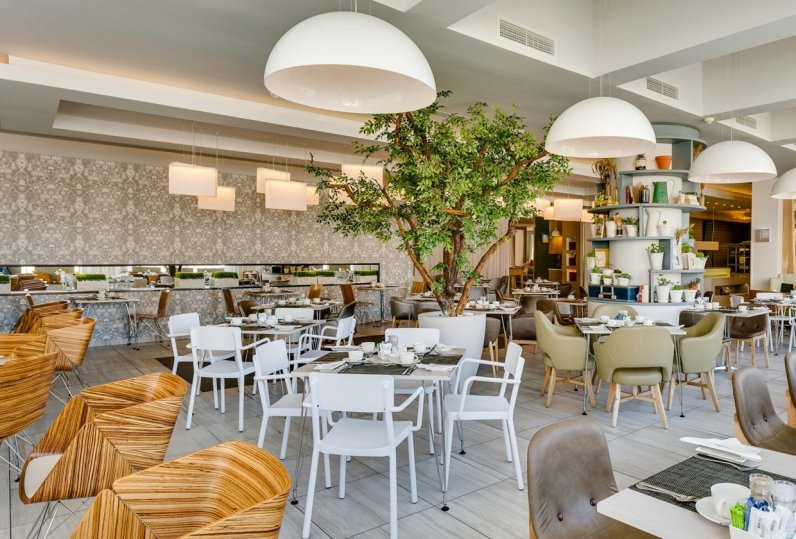 Photo from Protea Hotel Fire & Ice! Cape Town Official Website
Select hotels fall on the more economic side and are more affordable compared to Luxury and Premium hotels. These hotels aim towards budget travelers and those who just want a place to sleep, rather than a unique hotel experience. Marriott Hotels under the Select category include Moxy Hotels, Fairfield by Marriott, Four Points by Sheraton, and more.
Courtyard by Marriott – With over 1,000 properties in 65 countries, Courtyard by Marriott is one of the largest brands. They primarily target business travelers, although the brand is also popular among leisure travelers and families. Courtyard hotels are perfect for travelers who are always on the go, and often include in-house Starbucks cafes and a snack station.
Fairfield by Marriott – Fairfield is also one of Marriott International's largest brands with over a thousand properties in 14 countries, most of them located in the U.S. They provide free breakfast (except in Asia Pacific hotels), a grab-and-go market, and a multi-functional lobby, perfect for the value-oriented guest.
Four Points by Sheraton – Four Points by Sheraton provides stylish and functional rooms at competitive rates perfect for business travelers. They also offer plenty of rooms for meetings and business events, along with free WiFi access, making it one of the best hotels for business.
Protea Hotels by Marriott – Protea Hotels was Africa's largest hotel company, and it was acquired by Marriott International, Marriott Hotels' parent company, in 2014. They offer mid-range hotels with luxurious facilities like full-service restaurants and large meeting spaces. Uniquely designed, each Protea Hotels property also showcases local flavors and delicacies.
SpringHill Suites – SpringHill Suites is Marriott's largest all-suite hotel brand, a perfect option for families and groups. The hotels boast comfortable beds, dedicated workstations, a 24-hour market, and furniture by West Elm.
AC Hotels by Marriott – AC Hotels are minimalist, with a distinctly European atmosphere on its rooms, lounges, and even on its menu. Although Marriott claims AC Hotels cater mostly towards business travelers, they are also perfect for solo travelers and millennial travelers.
Aloft Hotels – Geared towards tech-savvy travelers, Aloft Hotels make use of the latest technology, featuring mobile keys and Apple Watches. Its design also takes inspiration from urban spaces with high ceilings, bright colors, and lively designs.
Moxy Hotels – Moxy Hotels is the perfect Marriott Hotels brand for millennials and Gen-Z travelers, with chic and modern designs. They offer cozy rooms with walk-in showers, edgy and artsy lobbies, with large public spaces perfect for socializing on a Friday night or weekend.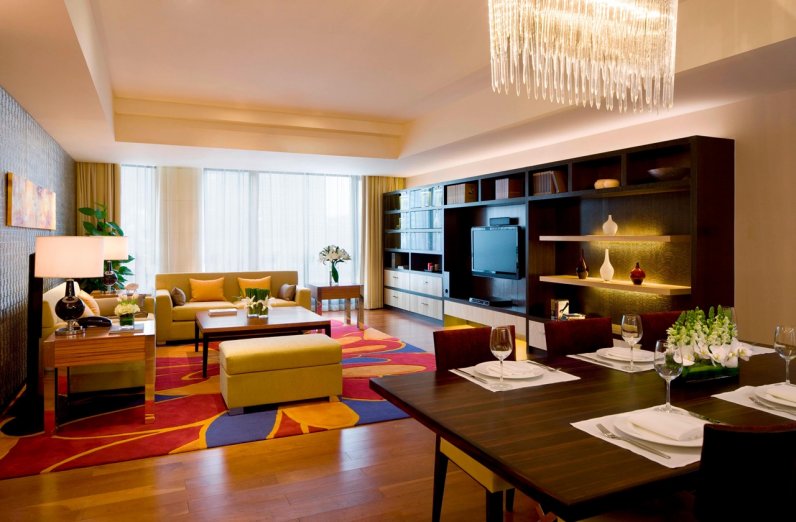 Photo from The Sandalwood, Beijing – Marriott Executive Apartments Official Website
As indicated in its name, hotels under the Longer Stays umbrella are marketed towards business travelers. These hotels offer more residential amenities, designed for long-term travelers and businessmen. If you are on a long assignment, you may want to consider staying at Marriott Executive Apartments, Residence Inn, TownePlace Suites, or at Element by Westin.
Marriott Executive Apartments – Marriott Executive Apartments offers five-star services for business travelers looking for lodging during overseas trips. They provide laundry facilities, weekly housekeeping, separate living and working stations, business centers, and more. However, these apartments are unavailable in the U.S. and are located in 16 countries in Asia, Europe, Middle East, Latin America, and Africa.
Residence Inn by Marriott – Residence Inn is an easily accessible extended-stay hotel brand, with over 800 locations around the world. Residence Inn provides affordable all-suite rooms with comfortable beds, spacious living and working areas, and even on-site exercise rooms. You can bring your pets at an additional cost.
TownePlace Suites – TownePlace Suites is another all-suite brand that caters to travelers staying for five nights or more at a certain destination. All cleverly designed suites come with a full kitchen and a working space, with some accommodations being pet-friendly. An on-site market and pantry are also available for your last-minute needs.
Element by Westin – Element hotels are more affordable as compared to the premium Westin hotels. Both hotels focus on relaxation, wellness, and nature. Aside from its state-of-the-art fitness centers and eco-friendly pools, Element hotels also offer a bike-sharing program to promote sustainability.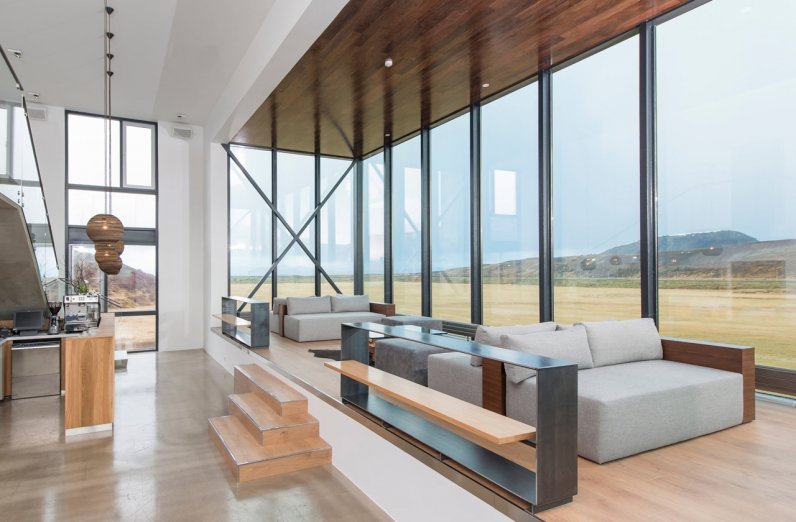 Photo from ION Adventure Hotel Nesjavellir – Design Hotels Official Website
Marriott Hotels under the Collections umbrella offer a distinct atmosphere with unique designs. These hotels are perfect for travelers who are staying short-term but are looking for a memorable and extravagant stay. Autograph Collection Hotels, Design Hotels, and Tribute Portfolio all fall under the Collections category.
Autograph Collection Hotels – Hotels under the Autograph Collection offer one-of-a-kind design and top-notch amenities, handpicked for its unique details and luxurious atmosphere. These hotels range from boutique hotels to posh luxury hotels and are the more affordable counterpart of the Luxury Collection.
Design Hotels – Find Design hotels at offbeat locations and in urban and rural areas in Europe. Like the Autograph Collection Hotels, Design Hotels range from boutique hotels to small luxury hotels. Additionally, each of these hotels owns unique amenities like garden terraces and infinity pools.
Tribute Portfolio – Hotels under Tribute Portfolio are generally independent upscale to upper-upscale hotels. They feature eye-catching art installations, bright colors, and like most brands under Collections, they are all unique and one-of-a-kind. Tribute Portfolio currently has 53 properties in Asia, Europe, North America, and South America.
Marriott Bonvoy: What Is It and How Does It Work?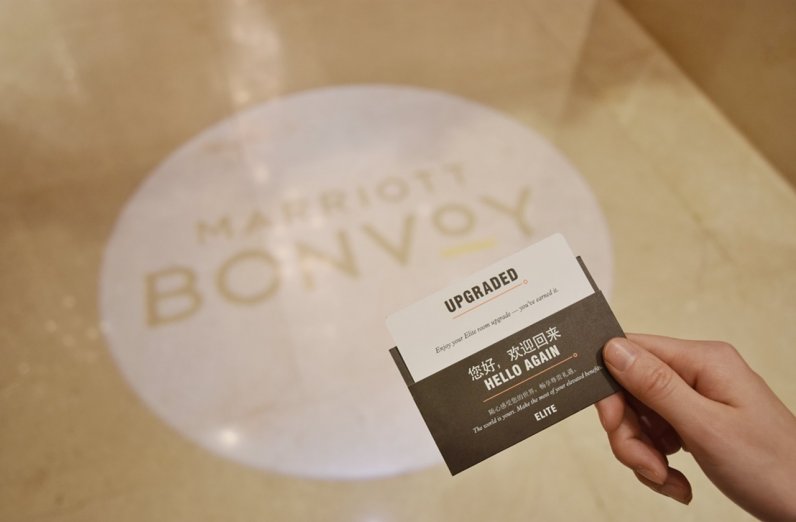 Photo from Marriott Bonvoy Facebook Page
Marriott Bonvoy is the loyalty program used by Marriott Hotels as well as other hotels under Marriott International. This was formed in 2019 when Marriott Rewards, Ritz-Carlton Rewards, and Starwood Preferred Guest were merged to create one loyalty program to cater to Marriott's growing list of brands. With a total of 120 members, Marriott Bonvoy is one of the largest hotel rewards programs worldwide.
Some of the benefits in Marriott Bonvoy include:
Mobile check-in/services
Complimentary in-room internet access
In-hotel welcome gift (depending on hotel brand)
Lounge access
Late checkout
To earn Marriott Bonvoy points, simply sign up for an account and stay at participating Marriott Hotels or properties. You can also earn more points the longer you stay at a hotel. Using a co-branded credit card and hosting an event at a participating Marriott property are also some of the ways to earn Marriott Bonvoy rewards.
Sign up at Marriott's official website using your Facebook account or input your details manually on the form to become a member of Marriott Bonvoy. Members can also activate their Marriott Bonvoy account online.
What Hotels Are in Marriott Bonvoy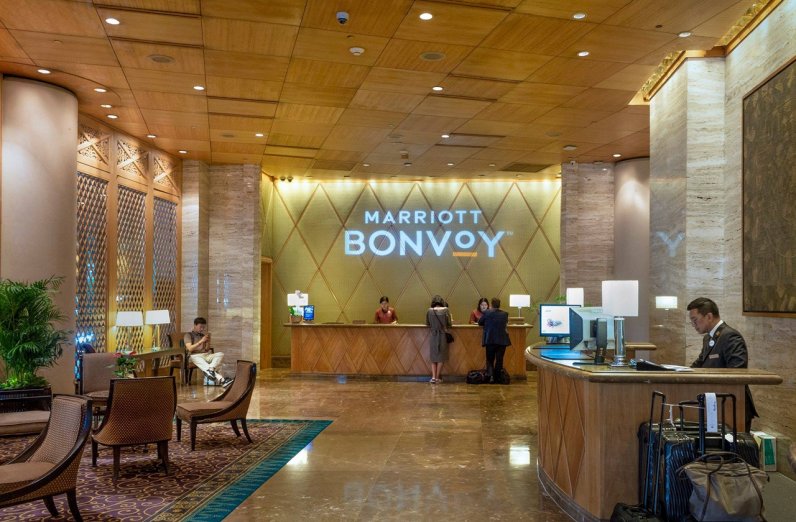 Photo from Marriott Bonvoy Facebook Page
The following brands participate in Marriott Bonvoy:
AC Hotels
Aloft Hotels
Autograph Collection
Courtyard by Marriott
Delta Hotels
Design Hotels
Edition Hotels
Element by Westin
Fairfield by Marriott
Four Points by Sheraton
Gaylord Hotels
JW Marriott
Le Méridien
Marriott Hotels & Resorts
Renaissance Hotels
Residence Inn by Marriott
Ritz-Carlton
Sheraton Hotels and Resorts
SpringHill Suites
St. Regis Hotels & Resorts
TownePlace Suites
W Hotels
Westin Hotels & Resorts
Have the Most Memorable Hotel Stays at Marriott Hotels
With over 7,000 properties around the globe, there are plenty of Marriott hotels to consider for your next trip. Treat yourself and book a stay at one of the luxury hotels or stay at one of the extended-stay hotels for your next business trip. Its 30 brands guarantee that you a unique kind of service and experience with every stay.
For Marriott Bonvoy members, earn more points the more you stay at hotels under Marriott International. Since its rebranding in 2019, get more points when you stay at any of the 30 hotel brands listed. That way, you can get a VIP service on your next hotel stays.