10 Winter Weekend Getaways In The USA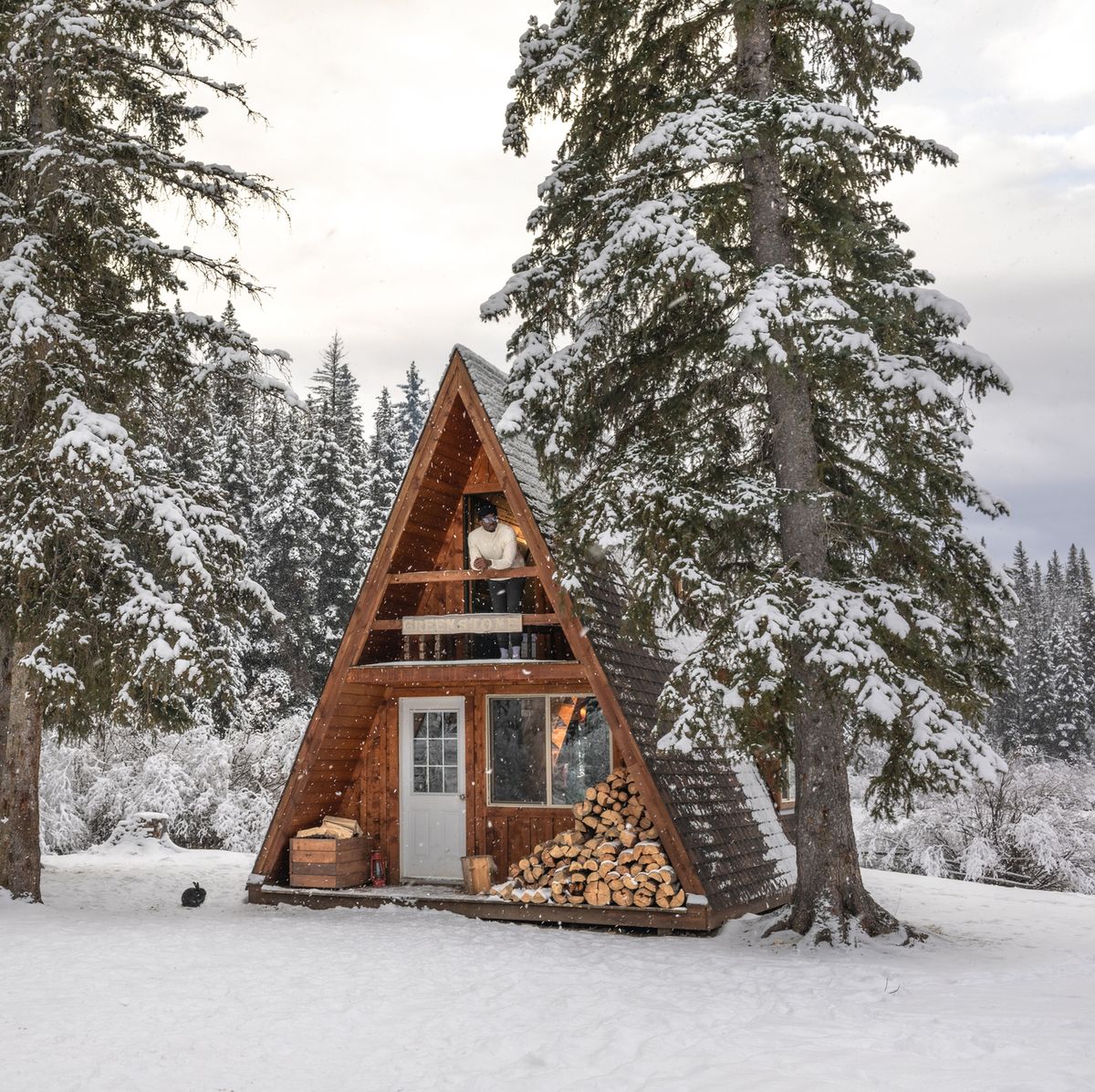 Winter weekends are the perfect opportunity to escape the everyday routine and embark on an unforgettable getaway. And what better place to do so than in the diverse landscapes of the United States? From snowy mountains to cozy towns, the USA offers a wide array of options for winter weekend adventures.
In this article, we will explore 10 of the best winter weekend getaways in the USA. Whether you are a nature lover, a history enthusiast, a foodie, or simply seeking relaxation, there is something for everyone on this list. So, grab your warm winter gear, pack your bags, and get ready to discover some of the most charming and exciting destinations the US has to offer during the colder months.
Colorado, the Perfect Winter Wonderland
\

When it comes to winter weekend getaways in the USA, Colorado offers a plethora of options. From skiing in Aspen to exploring the charming town of Breckenridge, there is something for everyone. The breathtaking Rocky Mountains provide a stunning backdrop for outdoor activities such as snowboarding, snowshoeing, and ice climbing. Don't forget to visit the trendy city of Denver, where you can enjoy a vibrant food and arts scene.

\
Embrace the Winter Magic in Vermont
\

Escape to Vermont for a cozy winter weekend getaway. With picturesque small towns like Stowe and Woodstock, you'll find yourself surrounded by charming colonial architecture and scenic landscapes. Hit the slopes at popular ski resorts like Killington or indulge in a relaxing spa retreat. Don't miss the opportunity to go ice skating on the frozen ponds or enjoy a cup of hot cocoa by the fireplace.

\
Discover the Charm of Lake Tahoe, California
\

Lake Tahoe is a dream destination for winter enthusiasts. Nestled in the Sierra Nevada mountains, this stunning lake offers endless recreational activities. Go skiing or snowboarding at one of the world-renowned resorts, take a scenic snowmobile ride, or simply unwind in a lakeside cabin. The breathtaking views and shimmering blue waters make Lake Tahoe a truly magical winter getaway.

\
Explore the Beauty of Jackson Hole, Wyoming
\

If you're seeking a winter weekend getaway that combines adventure and natural beauty, look no further than Jackson Hole. This picturesque town is surrounded by the majestic Teton Mountains and offers world-class skiing, snowboarding, and wildlife watching. After an exhilarating day on the slopes, relax in one of the cozy lodges and immerse yourself in Western charm.

\
Experience Winter Wonderland in New Hampshire's White Mountains
\

New Hampshire's White Mountains are a haven for winter lovers. With snow-covered peaks and pristine forests, this region offers endless opportunities for outdoor fun. Ski or snowboard at popular resorts like Loon Mountain or Bretton Woods, or go on a memorable snowshoeing adventure through the enchanting trails. Don't forget to warm up by the fireplace at a charming mountain lodge.

\
Get Adventurous in Alaska's Denali National Park
\

If you're up for an adventurous winter weekend getaway, head to Denali National Park in Alaska. Embrace the true wilderness as you explore the snowy landscapes and spot majestic wildlife like moose, wolves, and grizzly bears. Take a thrilling dog sled ride or embark on a winter hiking expedition for a truly unforgettable experience.

\
Enjoy a Charming Escape in St.owe, Vermont
\

Tucked away in the Green Mountains of Vermont, Stowe is a charming winter getaway. With its quaint New England charm, Stowe offers skiing, ice climbing, and snowshoeing opportunities. Explore the village with its quaint shops and cozy restaurants, or take a horse-drawn sleigh ride through the snow-covered fields. Stowe is the perfect destination for a romantic winter weekend getaway.

\
Relax in Santa Fe, New Mexico
\

If you prefer a more laid-back winter weekend getaway, Santa Fe is the ideal destination. With its rich history, vibrant art scene, and relaxing spas, Santa Fe offers a unique winter experience. Explore the adobe-style architecture, visit the art galleries, or indulge in a hot springs retreat. Don't forget to savor the delicious Southwestern cuisine that Santa Fe is known for.

\
Experience the Magic of Yellowstone National Park in Winter
\

Yellowstone National Park is known for its stunning natural beauty, and winter offers a unique perspective. Witness the bubbling geysers covered in snow, marvel at the frozen waterfalls, and spot wildlife against the backdrop of a winter wonderland. Go on a guided snowshoeing tour or take a snowmobile through the pristine landscapes for an unforgettable winter adventure.

\
Discover the Delights of Cape Cod, Massachusetts
\

Cape Cod may be known as a summer destination, but it also offers a peaceful and charming winter retreat. Explore the quaint coastal towns, walk along the deserted beaches, and indulge in fresh seafood delights. Take a scenic drive along the coastline, visit historic lighthouses, or cozy up by the fireplace in a beachfront cottage. Cape Cod is the perfect place to unwind and enjoy a winter weekend getaway.
Conclusion
In conclusion, the United States is home to various winter weekend getaways that offer a perfect blend of adventure, relaxation, and natural beauty. From snowy mountain retreats to charming coastal towns, there is something for everyone to enjoy during the winter months. Whether you prefer skiing down the slopes, cozying up by a fireplace, or exploring stunning winter landscapes, these destinations guarantee an unforgettable experience. So grab your winter gear and start planning your next weekend getaway in the USA!
FAQs
Q: What are some popular winter weekend getaway destinations in the USA?
A: Some popular winter weekend getaway destinations in the USA include Aspen, Colorado; Lake Tahoe, California/Nevada; Stowe, Vermont; Jackson Hole, Wyoming; and Park City, Utah.
Q: What activities can I do during a winter weekend getaway?
A: Depending on the destination, you can enjoy activities such as skiing, snowboarding, snowshoeing, ice skating, sledding, winter hiking, or simply relaxing in a cozy cabin or lodge.
Q: Are winter weekend getaways expensive?
A: The cost of a winter weekend getaway can vary depending on factors such as accommodation, transportation, activities, and destination. It's always a good idea to plan and budget accordingly to ensure a memorable and affordable trip.
Q: Can I enjoy winter weekends in coastal areas?
A: Absolutely! Coastal areas such as Cape Cod, Massachusetts; Cannon Beach, Oregon; or Hilton Head, South Carolina, offer a unique winter experience with stunning ocean views, peaceful ambiance, and the chance to indulge in local cuisine and cozy beachfront accommodations.
Q: What is the best time to plan a winter weekend getaway in the USA?
A: The best time for a winter weekend getaway in the USA is typically during the winter months, from December to February. However, it's important to consider the weather conditions and specific activities you want to engage in when choosing the timing for your trip.