A Day At Manhattan's Spa Castle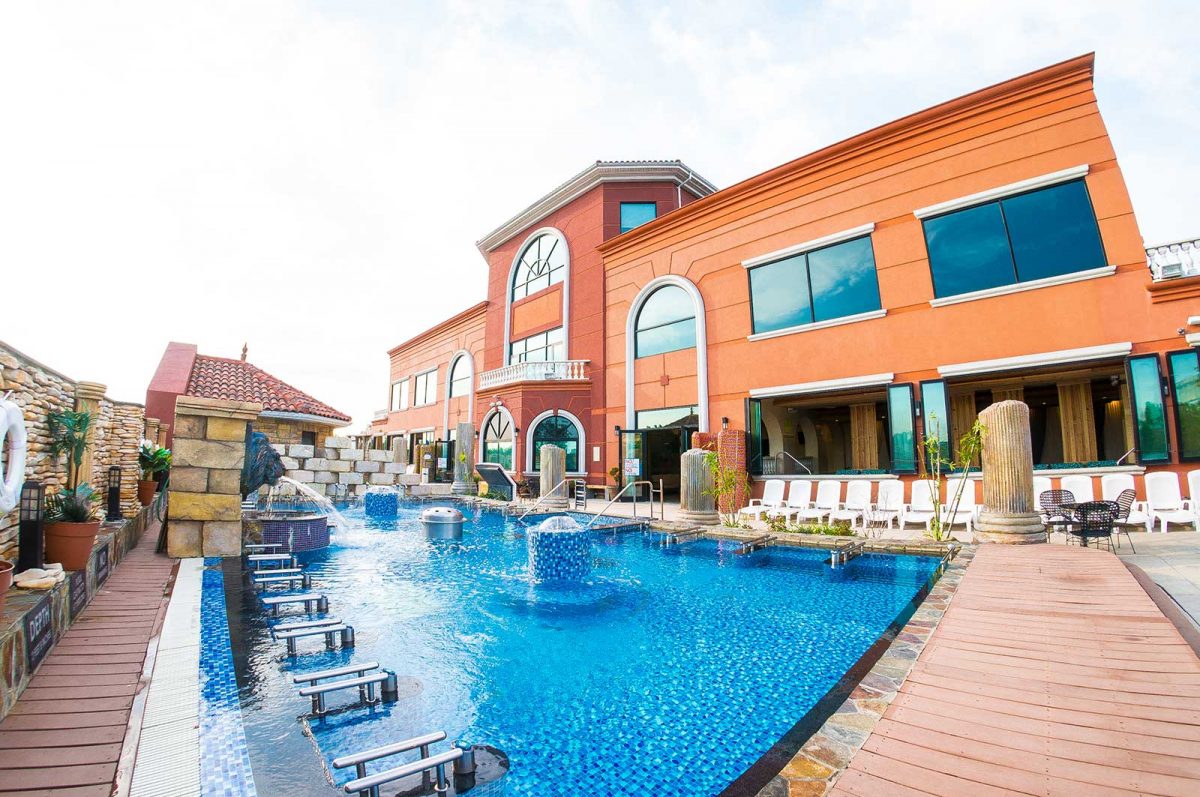 Have you ever wanted to leave everything behind and enjoy a full day at a spa? Relaxing your body and mind while charging your batteries for the upcoming few weeks? Well, nothing should stop you from doing that!
The USA alone offers hundreds of different spa centres. There are many good options situated in cities like New York, Miami, LA, and San Diego. However, the one that really stands out is located in the city that never sleeps and it is Manhattan's Spa Castle.
About Manhattan's Spa Castle
The younger sister to the Spa Castle in Queens, the Premier 57 was founded a few years ago. Since then, it has become one of the best options. Settled in the Midtown of NY, it is a solution for anyone. Whether you want to enjoy the rooftop jet pool or a hot tub bath, this is the place!
Over the course of a few years, this Spa Castle has become among the most popular options in this area as hundreds of people visit it on a yearly basis.
What Does It Cost At Manhattan's Spa Castle?
The cost of the day ticket is $65, which is somewhat pricier than to those at surrounding day spas, but this one remains to be a great choice. This is mainly due to its excellent facilities.
What Should You Enjoy In Manhattan's Spa Castle
If you are looking to spend a whole day at Manhattan's Spa Castle, we suggest that you go ahead and check out the offers on their website and other special offer sites, where you can find a lot of discount offers relating the day pass.
For example, a regular $65 day pass can cost you almost $20 less, which is significantly cheaper. Additionally, you should keep track of the seasonal offers that this spa centre offers, as there are a few relating to the Summer season, including a massage and a day admission for the price that is about 25% lower!
What you should know entering this kind of a complex that while it is pricey, you are there to enjoy yourself in opulence and luxury, and the experience is going to be worth every single penny.
Before You Arrive…
What we did before visiting Manhattan's Spa Castle was go to their website and check out all the amenities and services that they offer.
Out of the popular amenities, we figured out that the jet pools and hot tub locker rooms are a must to keep your valuables safe. As for the body healing and body massage services, we see the facials and detoxifying scrubs as a lovely experience!
Upon Arrival…
Once you have entered the complex, it is time to rest and relax. An important note-to-self is that kids are not allowed, so do not bring them. You can go alone or bring a few of your friends and adult family members along. As much as we love them, we all need a break from the kids sometimes!
If you decided to go for some of the group packages, we promise it will be worth it. We sincerely recommend treatments like Couples Spa Escape and Couples Rejuvenation. It includes general admission for two, a massage, a scrub, and a hot tub session. It will be a day that you will remember fondly.
Tips To Maximising Your Day At Manhattan's Spa Castle
Needless to say, Manhattan's Spa Castle is a unique place that offers a concept similar to the one situated at College Point. However, it takes things to a whole new level featuring next-level amenities and service.
As we have mentioned above, kids are not allowed, but that doesn't mean that you shouldn't let yourself feel guilty! You need rest and relaxation too!
There are gorgeous private rooms where you can have some quiet time for yourself, like the healing zone, which is mostly known for its divine reflexology treatment.
Our Personal Favourites
As long as you have a flexible budget, a day you spend at Manhattan's Spa Castle is going to be quite a mind-blowing experience. This doesn't mean that you can't have fun on a tight budget as well. If you check out the promo offers and seasonal specials, it is quite possible.
Hot Tub Room
If you suffer from respiratory issues, or you simply feel stressed and worn out, going to the hydrotherapy pools is a good idea.
In our experience, visiting a hot tub and then going to the wet and dry sauna room can be quite an exciting experience.
Keep in mind that enjoying a hot tub will require that you take off your clothing for sanitary reasons. But the gender-separated lounges guarantee comfort.
Going for a scrub massage treatment after and then visiting the art shower is quite a traditional experience that has stood the test of time for a reason!
Saunas
Innovative concepts at the Spa Castle include a Gold Sauna Room, Himalayan Salt, Far-Infrared, Chromo-Therapy, and the Ice Igloo Sauna Room.
All offer different health benefits. The main idea is quite clear – get your mind and body rejuvenated. If you are looking to take a break in between, you can visit the Infrared, Meditation, or Sleeping rooms that all offer a soothing experience.
Not to forget, for those of you that get hungry or thirsty, there are two refreshment amenities. The Café Bistro and the Aqua Bar will allow you to refill your energy.
Facials
You can enjoy customised facials to rejuvenate and exfoliate your skin, or body treatments like Avocado and Silk or Mud wraps. You should give yourself into the process and enjoy the experience with your five senses.
Massages
You can enjoy great body massages and body healing services, but it is best to consult with a specialist. This is to find out which treatment is right for you.
A great way to end your spa day is to go for an Aroma Oil, Healing Stone, or a Deep Tissue massage. All provide you with long-lasting results.
Final Thoughts…
If you were not sure what to do in NYC, we have just given you one great idea. You can go and visit Manhattan's Spa Castle. Highlight your day with soothing rooms, hot tubs, and exquisite body treatments. Among the best places in NYC, the services there will ensure that you have a relaxing time.