5 Best Spas In Florida For Weekend Getaways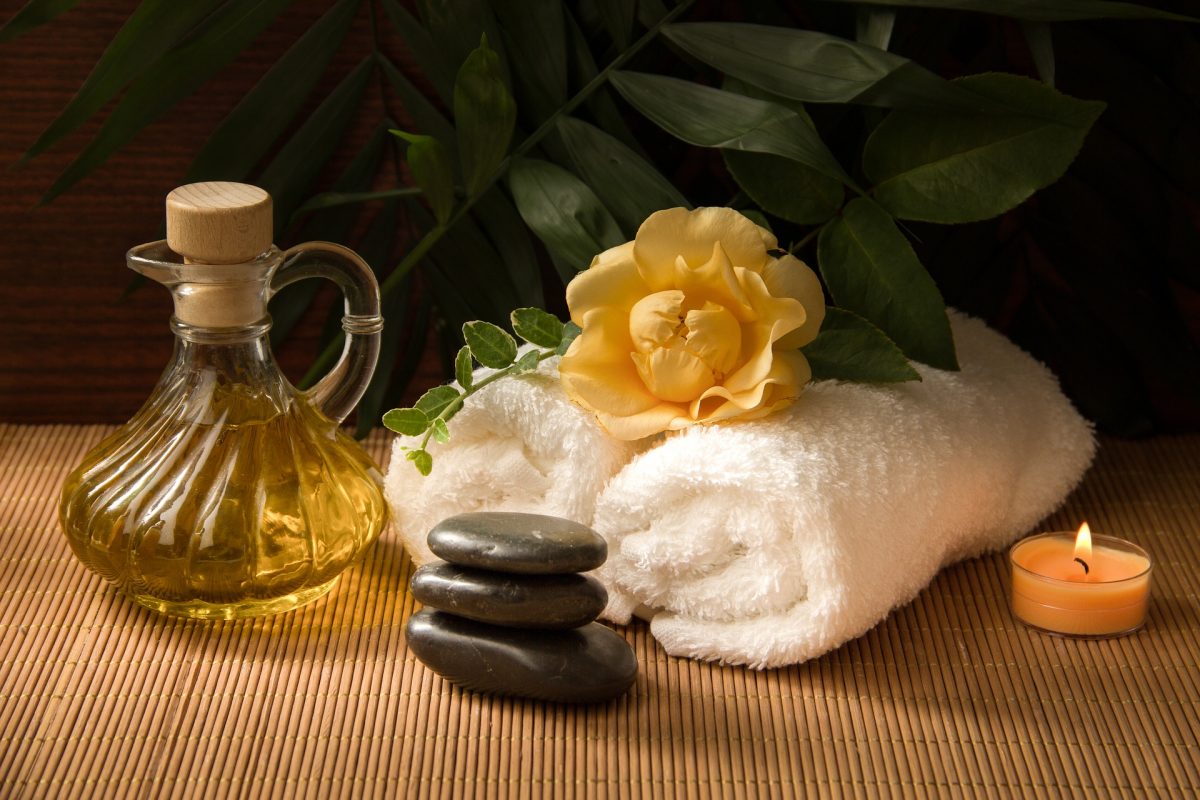 A spa vacation is the best kind of holiday to treat yourself to. It is the perfect way to unwind, ease yourself of pent up stress and generally unwind. Spa travel provides you with the opportunity to enjoy a wide range of spa therapies, pamper sessions and also enjoy beautiful sceneries. Highlighted below are some benefits of a spa experience.
An Excuse To De-stress
One of the most important parts of a spa holiday is relieving stress. The best spas mostly offer a wide range of activities which will help you achieve this aim. They include activities such as Pilates, Tai Chi, yoga, as well as therapeutic massages. These activities combine to improve your flexibility, eliminate muscle tensions, and improve your overall wellbeing. Other activities you can engage at spas include swimming and walks.
Helps You Sleep Better
In addition to helping you de-stress, many of the best spas provide sleep enhancement services. Experts take time to study your sleep patterns and treat insomnia and other unhealthy sleep habits. Shiatsu and reiki are among the methods employed by spas to improve your sleep routine.
Enjoy the Pampering
What is the whole point of a weekend getaway without some pampering? At a spa, pampering you is a major aim. There are many pampering sessions you can indulge in at spas, including full body massages, osteopathy, Ayurveda massages and Reiki. What's more? Spas also help to improve health and fitness, enhance weight loss and relieve the body of ache and pains.
The Spas In Florida
The location is very important when planning a spa vacation, as the scenery is part of the catch of a spa resort. Florida is a highly rated destination for you, as the southeastern US state is known for its beaches, notable art scenes and an amazing nightlife. To make your weekend getaway perfect, we have taken time to compile a list of the best American resorts in Florida for a spa vacation.
Read on to unfold our list of 5 Best Spas in Florida for Weekend Getaways:
1.
The Spa at The Breakers Palm Beach
The Spa at The Breakers Palm Beach is a world class establishment that features state-of-the-art facilities to give you an unforgettable experience. It has treatment rooms with ocean views, stimulating your senses as well as your body for a beautiful spa experience.
Some of the popular spa therapy and treatments include the personalized retreat massage, customised to meet your needs focusing on aromatherapy and deep tissue work. The Thai massage is also available as well as the Guerlain Black Orchid Treatment. Other amazing treatments you can choose from are the Orange-Blossom Sugar scrubs and Marine Algae body wraps amongst others.
Spa Highlight
The spa's most popular treatment is the Tammy Fender Rose Quartz Massage. It is delivered by highly skilled therapists on a heated bed of flowing alpha-quartz sand, with rose quartz singing bowls producing gentle vibrations that soothe you to sleep. This treatment is exclusive to the spa and costs $275 (80 minutes and $375 (110 minutes).
Location
1 South County Road, Palm Beach, Florida 33480
2.
Marilyn Monroe Spa at Hyatt Regency Grand Cypress
Located in the sunny city of Orlando, Marilyn Monroe Spa is the perfect American spa for a weekend getaway. They have a long list of beauty and spa treatments to keep you pampered all through your vacation. With a staff that understands all it takes to meet customer's needs, you are sure to be in safe hands all through your time there. At the spa, they provide hair care services, facials, manicures as well as massages to pamper you and meet your needs from head to toe. They have many great massage treatments including the gemstone massage, best of both worlds, and maternity massage.
Spa Highlight
Their most popular treatment is the Marilyn's Signature Massage which involves full massage for your whole body focusing on easing muscle tensions and easing stress. Exclusive to the Marilyn Monroe Spa, it costs $80 (25 mins), $150 (50 mins) and $195 (80 mins).
Location
1 Grand Cypress Blvd, Orlando, Florida 32836
3.
The Diplomat Resort and Spa
Also known as The Spa at the Diplomat, this spa is located in The Diplomat Beach Resort Hollywood; a highly rated American resort. They provide various relaxing and healing services including energizing body treatments, facials and full body massages. This is a classy destination for a spa experience. With rooms overlooking the Atlantic Ocean, you get to enjoy numerous body treatments and massages such as reflexology, Swedish massage, and Halotherapy. The spa is made up of experts with years of experience, who have what it takes to make your vacation worthwhile.
Spa Highlight
Like in most spas, the most popular treatment in Diplomat Spa is the signature treatment. It is called the Diplomat Spa Signature Massage and costs $135 (50 mins), $195 (80 mins). This treatment comes with access to the steam room, relaxation room and sauna. A specialist works on your body easing your muscle tensions bringing you relaxation.
Location
3555 S Ocean Dr, Hollywood, Florida 33019-2827
The Acqualina Spa is among the top rated spas in Florida. It is no doubt a great destination for a weekend getaway. The classy establishment overlooks the Atlantic Ocean and has great facilities to provide you with all the relaxation you require. Among its best attractions are the Finnish dry heat sauna, Arctic ice fountain, and a crystal steam room. Massage treatments provided include the Orange-Blossom scrub and reflexology.
Spa Highlight
The most popular treatment at Acqualina Spa is the ESPA Time. This treatment is tailored to meet your requirements with a skilled specialist on hand to take care of your needs. ESPA Time costs $300 for an adequate time of 2 hours.
Location
17875 Collins Avenue, Sunny Isles Beach Florida 33160
5.
The Spa at Four Seasons Resort
The Spa at the Four Seasons Resort is a great destination to unwind. The spa combines the goodness of nature with the expertise of specialists to bring all-round relief to the body. Your skin gets to be pampered and your tired muscles are rejuvenated. Their services include nail care, hair care, exfoliations, envelopments and rejuvenating body therapies
Spa Highlight
The Healing Honey treatment is their most popular treatment. It involves the use of 100% pure honey for a full body massage. Honey contains important antimicrobial, as well as anti-ageing properties which leave the body feeling refreshed. The Healing Honey treatment cost $190 (50 mins) and $275 (80 mins).
Location
10100 Dream Tree Boulevard, Orlando, Florida 32836-4012
Enjoy the Zen Feeling
Do you not feel zen already? Spas have that effect on the senses. Maybe, more so in Florida. After all, Florida is known as the Sunshine State of America. So you must allow Florida to sprinkle some sunshine into your life through its stellar spas. We could all use some sunshine and happiness that comes from spas, right? We hope you enjoyed reading our list of the 5 best Spas in Florida. Check out these cool spas and have a great spa-cation in Florida!
What's more, after you have relaxed at the spas, you can explore some of Florida's top cities. There's enough to explore in cities like Tampa, Miami and Orlando. So, gear up to satiate the travel bug within you. Don't wait any longer. Plan a trip to Florida now!
Oh, and if you're doing a road trip around Florida, don't forget to get your SunPass.