5 Must-Visit Snorkeling Spots In Miami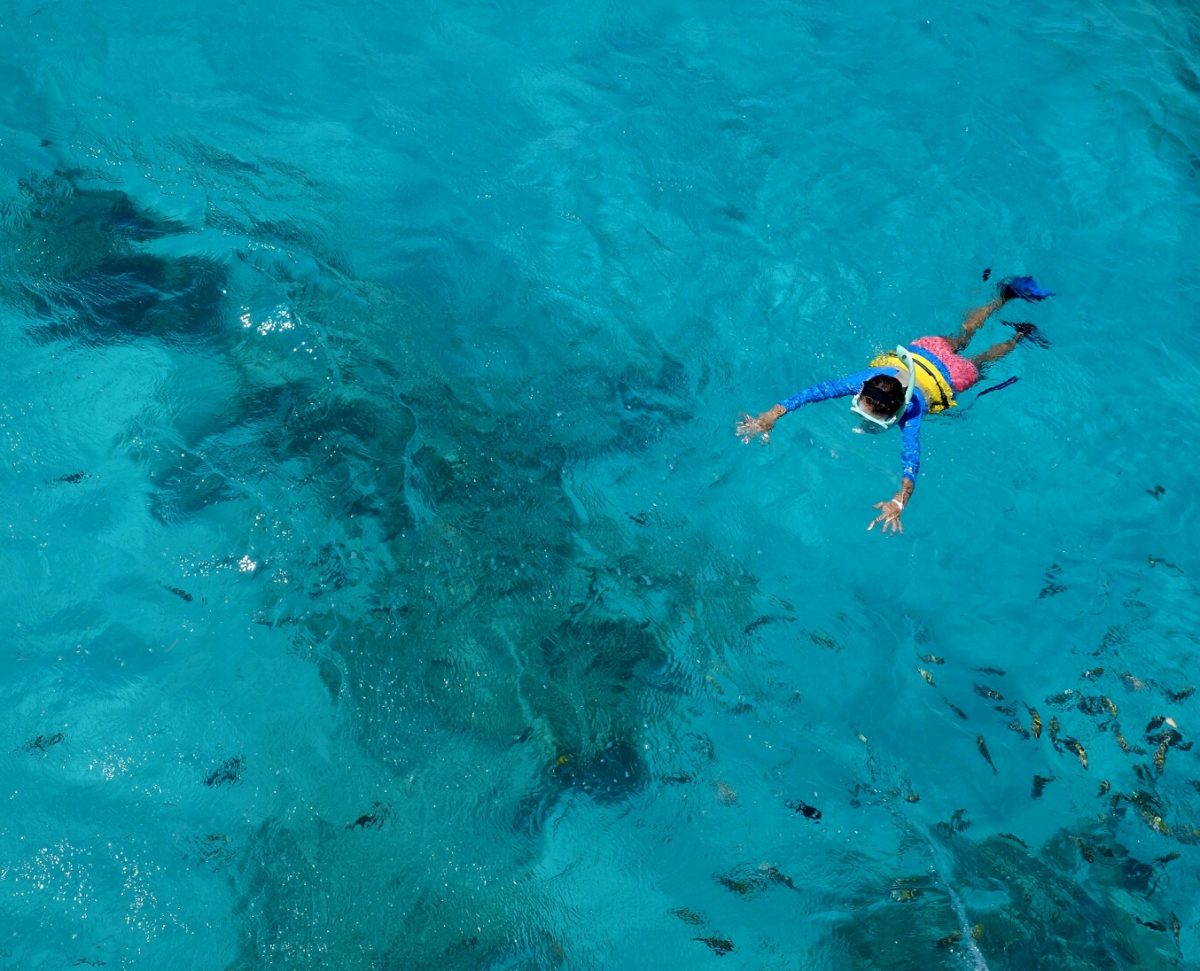 Miami might be one of the most beautiful cities in the USA. People just love spending time in Miami for various reasons. It offers much more than just lazing around on its stunning beaches and partying all night long.
The city is great for adventure sports such as snorkeling or scuba diving. Exploring the underwater universe while snorkeling in Miami is truly an amazing experience.
Hence, snorkeling in Miami can be your dream vacation activity. If you are planning a Miami trip, here are the best places to snorkel.
Getting Started With Snorkeling In Miami
Miami is a great destination for those who love to spend time in the Atlantic Ocean and one of the best places to snorkel. Miami diving schools are located along the third-largest barrier reef in the world.
Just like diving, snorkeling in Miami is a completely safe activity that newbies should do with a professional instructor. You need to learn how to snorkel properly so you would be able to enjoy the experience much more.
If you want to learn how to snorkel, you must be a skilled swimmer first. Make sure you work on your swimming skills and stamina. Practice breathing in and out properly as well.
Miami diving lessons can get quite pricey. Therefore, many people opt for snorkeling in Miami because it's affordable and fun.
5 Best Spots for Snorkeling In Miami
Learning how to snorkel might be less challenging than Miami diving learning sessions. However, that doesn't mean that it's less exciting. Your Miami trip will be much more exciting once you meet the abundant marine life in the best places to snorkel.
1.
Biscayne National Park Snorkeling Adventure
There are several reasons why Biscayne National Park is one of the best places to snorkel in Miami.
Based on the weather, you can book a half-day or a full-day trip to go on powerboats to the reef, bay or even wrecks. Clear, turquoise water will calm you down and prepare you for your adventure.
Being able to see dolphins, sea turtles, tropical fish, rays and other inhabitants as well as the habitat itself is a unique experience.
Biscayne National Park tours include snorkeling through history as well. Due to the shallow waters and hurricanes, a lot of ships were sunk.
Today, you can book a snorkeling shipwrecks tour and see plenty of sunken vessels. What's more, you can still see hundreds of colorful fish that you could have only seen on TV.
Price: tours starting at 64$
2.
Tarpoon Lagoon Diving Center
If you are looking for an internationally recognized scuba diving center, then Tarpoon Lagoon is the right place for you.
Tarpoon Lagoon Dive Centre is a great Miami diving academy and gear shop offering education and the best diving equipment.
Learn how to snorkel and dive at ease. This is the place where you can get your dive gear repaired as well.
This place is one of the best places to snorkel in Miami as they also offer night diving courses. Getting to know the underwater world at night is alluring and mysterious. It's a completely new experience.
Price: courses starting at 175$
3.
Dry Tortugas National Park
One of the best places to snorkel for beginners is Dry Tortugas National Park. Those who are more experienced will enjoy its exotic beaches too.
If you don't have your equipment, the crew of the Yankee Freedom III will provide some for you. However, you still have to check your gear before you set out on a snorkeling adventure.
You will be amazed by many varieties of tropical fish, starfish, and corals. All of these make the underwater world so vibrant and colorful. However, you mustn't touch the corals because you might damage the delicate polyps that give them color.
What's more, do remember that you should stand on the sand because seagrass and corals are protected by law.
If you are a turtle enthusiast then this is a perfect place for you. Sea turtles nest in this area so you can easily see Hawksbill and Green turtles floating in the sea.
Price: tours start around 180$
4.
John Pennekamp Coral Reef State Park
Visiting Key Largo can be an adventure of a lifetime. You just have to be prepared for an hour-long drive. It's worth it.
John Pennekamp Coral Reef State Park is America's first undersea park. There are plenty of different birds, incredible marine life as well as tropical vegetation.
The beauty of snorkeling at the John Pennekamp Coral Reef State Park is in the diversity of underwater living communities. Do note that you can rent snorkeling gear there but you have to make a reservation in advance.
Price: Snorkeling tours 45$ plus tax
5.
Blue Heron Bridge Snorkeling And Diving
Those who are experienced at snorkeling in Miami enjoy doing it at Blue Heron Bridge. However, you can only snorkel half an hour before or after slack high tide. This means that you have only one hour to enjoy snorkeling here.
A lot of people say that it's one of the best places for snorkeling because it's free. If you are planning a Miami trip and you know how to snorkel already, you should give this place a chance.
It's one of the most popular places for shore Miami diving. Therefore, it can be challenging to find a free parking lot. However, the rich ecosystem is definitely worth the hassle.
Must-have Gear For Snorkeling In Miami
Not many people are willing to spend money on summer hobbies such as snorkeling. What's great about it is that the gear is not as pricey as you might expect. Make your Miami trip an unforgettable adventure.
All you need is a snorkel, mask, and fins. If you want to be even safer, then make sure you get a buoyancy compensator vest.
A lot of stores in Miami sell snorkeling equipment so be ready to invest up to 150$. However, you can also rent snorkeling gear if you just want to try snorkeling in Miami.
Snorkeling is a great hobby since it gives you a chance to learn a lot about the underwater world. However, always be safe and aware of tidal flows. Use dive flags and never dive alone. No matter where you decide to go snorkeling, remember to enjoy the experience to the fullest.