What To Do On A 4-Day Trip To Las Vegas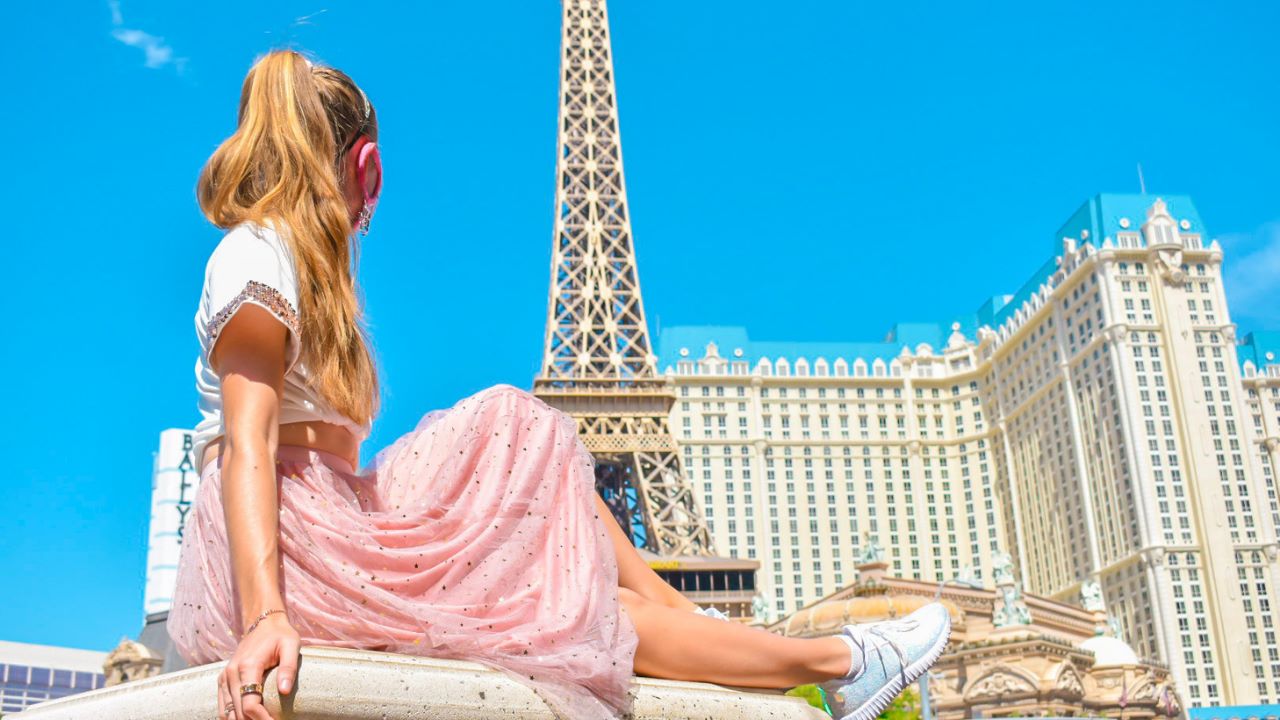 Introduction
Welcome to the dazzling city of Las Vegas, a place known for its vibrant energy, world-class entertainment, and larger-than-life experiences. This iconic destination, nestled in the heart of the Nevada desert, offers a myriad of opportunities to indulge in excitement and create unforgettable memories. Whether you're a first-time visitor or a returning traveler, a 4-day trip to Las Vegas will open doors to a wealth of experiences that showcase the city's unique charm and allure.
From exploring the famous Las Vegas Strip to taking a day trip to the stunning natural landscapes nearby, there's something for everyone during your time in this exhilarating city. You'll have the chance to visit iconic attractions, dine at award-winning restaurants, enjoy thrilling outdoor activities, and embrace the vibrant nightlife that Las Vegas is renowned for.
As you embark on this 4-day adventure, it's essential to plan your itinerary wisely to make the most of your time in Las Vegas. This guide will provide you with a comprehensive overview of the best activities and attractions to consider during each day of your trip, ensuring that you have an incredible experience from start to finish.
So, get ready to immerse yourself in the glitz and glamour of Las Vegas as we take you on a journey through the must-see sights, world-class entertainment, and breathtaking outdoor adventures that this city has to offer. Let's dive into an itinerary that will make your 4-day trip to Las Vegas an unforgettable experience!
Day 1: Exploring the Las Vegas Strip
On your first day in Las Vegas, immerse yourself in the vibrant atmosphere of the famous Las Vegas Strip. Stretching approximately 4.2 miles along South Las Vegas Boulevard, this iconic street is home to some of the world's most renowned hotels, casinos, restaurants, and entertainment venues.
Start your day by taking a leisurely stroll along the Strip and marvel at the dazzling architectural wonders that line the street. From the iconic dancing fountains of Bellagio to the towering replica of the Eiffel Tower at Paris Las Vegas, each hotel has its own unique theme and charm.
As you wander along, be sure to explore the famous resort casinos that have become synonymous with Las Vegas. Step inside The Venetian and be transported to the canals of Venice, complete with gondola rides. Visit Caesars Palace, known for its grand Roman-inspired architecture and world-class entertainment. And don't miss the MGM Grand, where you can catch a thrilling show or indulge in some retail therapy.
While on the Strip, take the opportunity to explore the countless dining options available. From celebrity chef restaurants to casual eateries, there is something to suit every palate. Treat yourself to a gourmet meal at Gordon Ramsay Hell's Kitchen or indulge in a buffet at Wynn Las Vegas.
In the evening, experience the mesmerizing Las Vegas nightlife. Catch a spectacular performance of a world-renowned Cirque du Soleil show, such as "O" at the Bellagio or "Mystère" at Treasure Island. If you're a fan of music, check out the live performances at The Joint at Hard Rock Hotel or the House of Blues at Mandalay Bay.
End your day with a visit to one of the many bustling nightclubs on the Strip. Dance the night away at clubs like XS at Encore, Omnia at Caesars Palace, or Marquee at The Cosmopolitan. With renowned DJs and energetic crowds, these clubs offer an unforgettable nightlife experience.
Remember, the Las Vegas Strip is constantly evolving, with new attractions and experiences being added all the time. Be sure to check for any special events or shows happening during your visit to make the most of your time on this electrifying stretch of road.
Day 2: Visiting Iconic Las Vegas Attractions
On your second day in Las Vegas, set out to explore the city's iconic attractions that have become synonymous with the glitz and glamour of this famous destination.
Start your day by visiting the iconic Welcome to Las Vegas sign located at the south end of the Strip. This iconic landmark is a must-visit and provides the perfect backdrop for some memorable photos.
Next, head to the Neon Museum, also known as the Neon Boneyard, which houses a collection of vintage neon signs. Take a guided tour to learn about the history and significance of these iconic Las Vegas signs, and get a glimpse into the city's past.
Continue your journey by visiting the High Roller Observation Wheel located at The LINQ Promenade. Standing at 550 feet tall, this massive Ferris wheel offers breathtaking panoramic views of the Las Vegas skyline. Step into one of the comfortable cabins and marvel at the sweeping vistas of the city below.
No visit to Las Vegas is complete without experiencing the Fremont Street Experience. Located in downtown Las Vegas, this pedestrian-only street is covered by a massive LED canopy that displays vibrant light shows in sync with music. Enjoy live entertainment, street performances, and a wide array of dining and shopping options as you explore this vibrant area.
For those interested in the history of Las Vegas, a visit to the Mob Museum is a must. This interactive museum offers a fascinating look into the impact of organized crime on the city's development. Learn about the notorious gangsters and the law enforcement efforts to combat them in this unique and engaging museum.
In the evening, catch a show at one of Las Vegas' legendary entertainment venues. From Cirque du Soleil productions to magic shows, comedy acts, and concerts, there is always something fascinating happening in the city. Check out the schedule at The Colosseum at Caesars Palace, the Park Theater at Park MGM, or the Terry Fator Theatre at The Mirage.
As you wrap up Day 2, take some time to enjoy the vibrant atmosphere of the casinos along the Strip. Try your luck at the gaming tables or slot machines, and soak in the energy and excitement that Las Vegas is famous for.
With its iconic attractions and world-class entertainment, Day 2 in Las Vegas promises to be filled with excitement and unforgettable experiences.
Day 3: Outdoor Activities and Day Trips
Escape the bustling city and spend your third day in Las Vegas immersing yourself in the natural beauty and outdoor adventures that surround the area. From scenic landscapes to thrilling activities, there is no shortage of options for outdoor enthusiasts.
Start the day by taking a short drive to Red Rock Canyon National Conservation Area, located just west of Las Vegas. This stunning desert landscape offers a variety of hiking trails for all skill levels. Lace up your hiking boots and explore the vibrant red sandstone cliffs, unique rock formations, and desert flora and fauna.
If you're looking for an adrenaline rush, consider embarking on a guided helicopter tour to the majestic Grand Canyon. Experience the awe-inspiring beauty of this natural wonder from the air, and land in the canyon for a truly unforgettable experience. Marvel at the panoramic views and learn about the fascinating geological history of the area.
For those seeking a different kind of adventure, Lake Mead National Recreation Area is a great option. Located just a short drive from Las Vegas, this sprawling reservoir offers opportunities for boating, fishing, kayaking, and even swimming. Rent a boat or join a guided tour to explore the sparkling waters and stunning coves.
If you're a fan of extreme sports, consider visiting the Valley of Fire State Park. This unique park features vibrant red sandstone formations, petroglyphs, and scenic hiking trails. Embark on a rock climbing adventure, go off-roading in a dune buggy, or simply enjoy a picnic surrounded by the striking natural beauty of the park.
For a more relaxing experience, head to the Springs Preserve, a 180-acre botanical garden and nature preserve. Explore the various themed gardens, learn about sustainable living at the interactive exhibits, and stroll along the walking trails that showcase the diverse flora and fauna of the region.
As the sun sets on Day 3, consider enjoying a sunset horseback riding tour in the desert or taking a calming hot air balloon ride to witness the breathtaking views from above. End the day with a delicious meal at one of the many outdoor dining options available in Las Vegas, where you can savor the flavors of the Southwest under the starry desert sky.
Day 3 of your Las Vegas trip offers a perfect balance between the excitement of the city and the serenity of nature, ensuring an unforgettable outdoor adventure.
Day 4: Enjoying the Nightlife and Entertainment
As your 4-day trip to Las Vegas draws to a close, it's time to fully immerse yourself in the city's legendary nightlife and entertainment scene. Day 4 is all about embracing the vibrant energy and experiencing the world-class shows, casinos, and nightclubs that Las Vegas is famous for.
Begin your evening by enjoying a delectable dinner at one of Las Vegas' renowned restaurants. Whether you have a craving for steak, sushi, Italian cuisine, or international flavors, the city offers a plethora of dining options to satisfy every palate and culinary desire.
After dinner, get ready to witness an unforgettable show. Las Vegas is known for its spectacular entertainment, ranging from mesmerizing magic performances to awe-inspiring acrobatics and breathtaking musical productions. Catch a show like "Le Rêve – The Dream" at Wynn Las Vegas, which combines water acrobatics, diving, and stunning visuals, or see the iconic Blue Man Group at Luxor Hotel and Casino.
No visit to Las Vegas is complete without trying your luck at the casinos. Head to one of the many world-class resorts along the Strip and indulge in the thrilling atmosphere of the gaming floors. Test your skills at the card tables, try your luck on the slot machines, or join a high-stakes poker tournament. Just remember to gamble responsibly and set a budget for yourself.
After trying your luck at the casino, it's time to experience the pulsating nightlife that Las Vegas is renowned for. Explore the city's hottest nightclubs and lounges, where world-class DJs spin infectious beats and the dance floor comes alive. Dance the night away at clubs like Hakkasan at MGM Grand or Tao Nightclub at The Venetian, where you can revel in the electrifying energy and party until the early hours of the morning.
If nightclubs aren't your scene, consider visiting one of the city's rooftop bars. Enjoy a handcrafted cocktail while taking in the breathtaking views of the Las Vegas skyline. The Chandelier at The Cosmopolitan and Skyfall Lounge at Delano Las Vegas are just a couple of the options available to elevate your nightlife experience.
As your final night in Las Vegas comes to a close, take a moment to reflect on the incredible experiences you've had throughout your trip. Whether you've been captivated by the city's entertainment, mesmerized by its attractions, or amazed by its natural beauty, Las Vegas has undoubtedly left a lasting impression.
Remember, Las Vegas is constantly evolving, with new shows, attractions, and nightlife experiences being introduced regularly. So, even if you've been to Las Vegas before, a return trip promises to offer a fresh and exciting experience.
Thank you for joining us on this virtual journey through Las Vegas, and we hope that your 4-day trip to this captivating city will be filled with unforgettable memories and moments to cherish.
Conclusion
As we come to the end of our guide to a 4-day trip to Las Vegas, we hope you're feeling inspired to embark on this exciting adventure. From the glitz and glamour of the Las Vegas Strip to the breathtaking natural landscapes and world-class entertainment, Las Vegas truly has something for everyone.
During your visit, make sure to explore the iconic attractions along the Strip, immerse yourself in the vibrant nightlife, and venture beyond the city's borders to discover the stunning outdoor adventures that await.
Remember to plan your itinerary wisely, allowing for a balance of exploration, relaxation, and entertainment. Take advantage of the diverse dining options, catch a show or two, and try your luck at the casinos while keeping in mind responsible gambling practices.
LAS VEGAS WEEKENDER Top Highlights:
Day 1: Explore the Las Vegas Strip, marveling at the iconic hotels, casinos, and dining options. End the day with a thrilling nightlife experience.
Day 2: Visit the Welcome to Las Vegas sign, explore the Neon Museum, ride the High Roller Observation Wheel, and immerse yourself in the Fremont Street Experience.
Day 3: Escape the city and enjoy outdoor activities like hiking in Red Rock Canyon or boating on Lake Mead. Consider a visit to the Valley of Fire State Park or Springs Preserve for a unique experience.
Day 4: Indulge in the city's renowned restaurants, catch a spectacular show, test your luck at the casinos, and enjoy the vibrant nightlife scene at world-class nightclubs or rooftop bars.
Las Vegas is a city that never fails to captivate its visitors. Whether you're seeking excitement, relaxation, or cultural experiences, this city has it all. So, pack your bags, roll the dice, and get ready to create unforgettable memories in the entertainment capital of the world.