What to Wear in Vegas: The Ultimate Vegas Packing List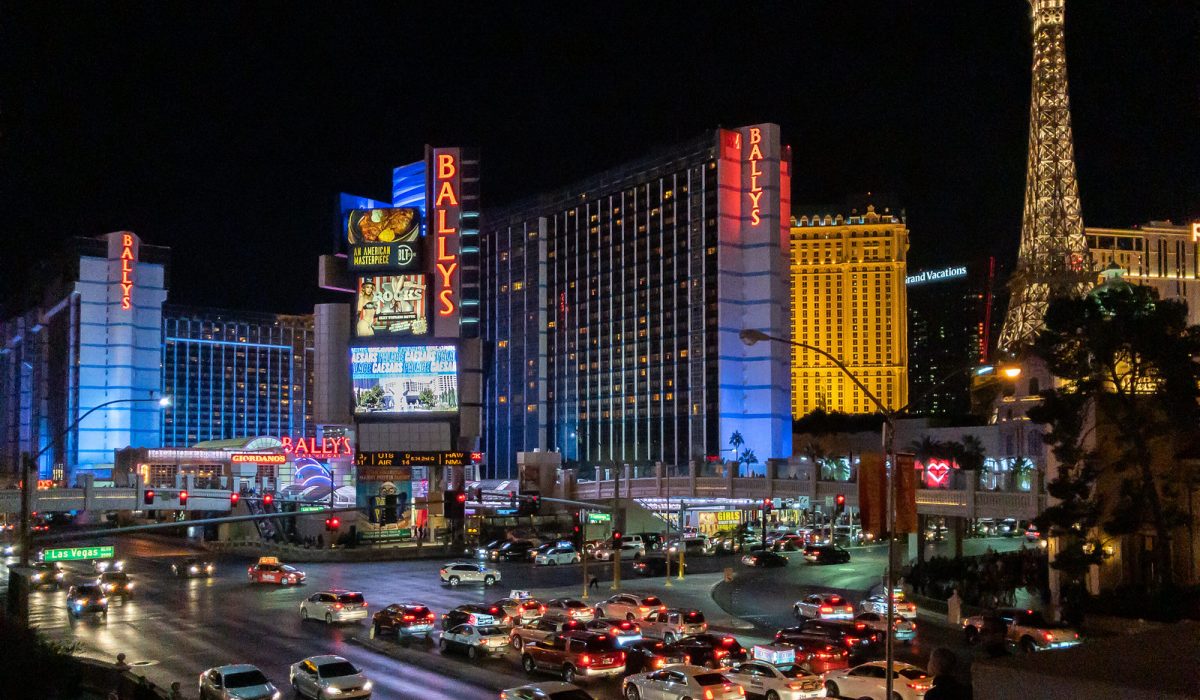 Headed to Sin City, with plane tickets and accommodations all ready, but still unsure what to wear? The perfect wardrobe depends on the time of day, season and establishments you'll visit. So we've broken down perfect outfit ideas to wear for every popular destination in Las Vegas. Whether you're planning to go on a fancy restaurant date, casinos, pool parties, or glamorous nightclubs, here's what to wear in Vegas!
Top Tips on What to Wear in Vegas
If it's your first time visiting Sin City and you're wondering what to wear in Vegas, the good news is, you can wear whatever you fancy! Las Vegas is where you can put on your most fashionable or your quirkiest outfit without being judged. However, there are a few things to consider when packing clothes, such as the establishment's dress code and the season of your visit.
Comfort over style is the general rule. Although people in Las Vegas put on their nicest clothes, comfort should also be a priority. A pair of heels or loafers are essential when going to a club or a fine dining restaurant in Vegas. However, comfortable shoes such as flip-flops or sandals are essential when roaming and exploring big cities. For a night out, wear a light jacket or a breathable scarf. Most places in Vegas will have air-conditioning so you'll probably need some extra layers if you're not very used to the cold. Lastly, what's a Vegas trip without dipping in the pool? Bring nice and trendy swimwear and a cover-up that matches the whole look! Here are some more detailed recommendations based on the weather, establishment, and time of day of your visit.
What to Wear in Vegas During Each Season
What to Wear in Vegas in the Spring and Summer
As important it is to follow the venue's official dress code, it is also important to dress up according to the weather. Summer in Las Vegas can be extremely hot, with the average temperature varying from 40 degrees Celsius to about 10 degrees Celsius.
To remain cool during the hot weather and if the dress code allows, throw on a sheer tank top or a cropped top. Pair these with loose shorts or a skirt, preferably made of cotton. As another option, you may opt for thin sundresses and rompers that can easily be dressed up or dressed down depending on the occasion, venue, and dress code required. Don't skip bringing a light jacket or a breathable scarf just in case it gets cold in the evening. Men can wear a plain t-shirt or collared t-shirt for a more dressed-up look. Pair it with comfortable shorts, and you're good to go.
For comfortable walking, choose from flip-flops, sliders, or sandals. Whether or not you're planning to swim in the pool, it's always a good idea to bring bathing suits. Also, consider bringing sunblock and sunglasses to protect your skin from the UV rays.
Product Recommendations:
What to Wear in Vegas in the Fall and Winter
Cooler months call for boots and stylish beanies. With high temperatures ranging from 21-27 degrees Celsius and low temperatures fluctuating from 5-13 degrees Celsius, pack clothes that are not too thick and not too thin.
An excellent combination for warmer days would be a dress paired with an airy scarf. Instead of wearing jeans, you can opt for leggings.
Consider wearing long-sleeves and layering your clothes with a light jacket and jeans on colder days. Include a lot of airy scarves and vests for when doing outdoor activities and jackets and sweaters for when staying indoors. Although there is a meager chance of seeing snow in Vegas, bringing an umbrella can save you from getting soaked since rainfalls are abundant during these months.
Product Recommendations:
Vegas Outfit Ideas During Daytime
Pool Party
Most pools in Las Vegas are the best in the world. Hence, going to a pool party should definitely be on your list. Make sure to have a cute bathing suit prepared in case you get invited by the locals and find yourself in need of a perfect pool party attire.
Cover-ups are a requirement for some hotels, especially family-friendly ones. Go for a lacey cover-up, kimono, or poncho to still look flattering and made up. Las Vegas can be hot so wearing loose-fitting clothes is your best bet. Men can opt to wear button-front beach shirts with beach shorts.
A pair of flip flops, wedges, or sandals are a go-to option for the ladies. While flip-flops or sandals are classic footwear of choice for the gents. Of course, throw in some shades and a hat (maybe some beach tote to store all your items) to complete the summer look.
Product Recommendations:
Las Vegas Strip
The Las Vegas Strip stretches 4.2 miles from Sahara Avenue to Russell Road. Home to various hotel casinos, theme parks, museums, and other tourist attractions, the Strip is one of the busiest and liveliest streets in the world.
When strolling through Las Vegas Boulevard, it is ideal for wearing a comfortable and airy yet fashionable outfit! Since there will be a lot of walking, consider wearing a slouchy tank top, flowy skirt or shorts, a sundress, or a romper paired with comfortable walking shoes such as flip-flops or sandals. On the other hand, men can wear a plain and simple t-shirt or a casual button-down shirt paired with boat shoes.
Product Recommendations:
Visiting Red Rock Canyon
Situated in southern Nevada is Red Rock Canyon which houses massive red-banded canyons, towering sandstone peaks, and abundant ancient petroglyphs. With the many things to do in Red Rock Canyon, visiting the Calico Basin is the most popular among locals and tourists alike. This gem features picturesque views of red landscapes and vistas. Of the 26 hiking trails in Red Rock Canyon, some of the best climbing opportunities that provide majestic views lie along Calico Basin.
Planning to go for a hike at the Red Rock Canyon? To move freely, wear comfortable yet sturdy shorts or pants. When hiking during summer, consider wearing loose tops and fabrics made of wool, polyester, and nylon as they absorb sweat and dry faster. For colder conditions, make sure to bring a warm jacket or a rain jacket that blocks rain and wind. Lastly, wear sturdy shoes such as running shoes that provide you support, protection, and grip on wet and dry surfaces for hiking footwear.
Product Recommendations:
Best Outfits For Vegas At Night
Fine Dining Restaurants in Las Vegas
When dining at fancy restaurants in Las Vegas, though some allow their guests to wear casual clothing, you would want to dress up and go for a more formal look to be safe. Put on your little black dress and stilettos or pumps to elevate your look. Finish off with fine jewelry and a purse. The gentlemen can follow a black-tie dress code and wear a tuxedo paired with loafers, oxfords, or wingtip shoes. Look pretty while enjoying top-quality dishes prepared only by the world's renowned chefs.
Product Recommendations:
Las Vegas Nightclubs and Bars
After grabbing dinner at a fine dining restaurant, Las Vegas nightclubs may be next on your itinerary. Nightclubs in Las Vegas are unparalleled as its nickname, "Sin City", would suggest. Tight-fitting, flashy, cute club outfits are perfect options. Think neon, sequins, and lace.
If you're going for a more conservative look while still being fashionable, club dresses for vegas can also mean velvet or silk fabrics. Keep in mind that most clubs prohibit the use of sneakers and sandals as most follow a formal dress code, so your trusty heels will be your best friend. Finally, complete your look with your favorite jewelry and purse.
Men can throw on a nice collared shirt paired with pants and dress shoes such as loafers, oxfords, and wingtip shoes.
Product Recommendations:
Las Vegas Casinos
Feeling a bit adventurous and want to try your luck? Head on to a casino in Las Vegas, and you'll surely not have a hard time finding one as there are many casinos in the area. Some even take a spot in the world's best casinos. You might be asking, what to wear in Las Vegas casinos?
Sophisticated Vegas casinos call for sophisticated outfits. Go extra with your outfit and choose from a classic black long dress, a silky and flowy dress, or an elegant pantsuit. Up your look with stilettos, sparkly purses, and jewelry. If you prefer a more eye-catching outfit, you can never go wrong with a sequined cocktail dress.
Business casual is also an option when going to a casino. Throw on a skirt or slacks and match it with a blouse or a blazer. You can skip the heels and go for flats or sandals for a more chic look. Following the dress code, it is suggested that men wear a tuxedo and dress shoes.
Product Recommendations:
Las Vegas Shows
No trip to Las Vegas is complete without going to a show. Whether it's a concert of your favorite band, a jaw-dropping magic show, or a comedy show, there's definitely something for everyone. Wondering what to wear to a Las Vegas show? It varies on the kind of live performance you're attending, so match the theme and dress code, if there are any.
Generally, people follow a formal dress code when coming to a Las Vegas show. A formal dress may be in mind but if you prefer a more attention-grabbing look, throw on snug-fitting outfits that scream patterns, neons, and sequins. For footwear, show-stopping stilettos or pumps are your options.
Product Recommendations:
Choosing What to Wear on Your Next Las Vegas Trip
When planning what to wear in Las Vegas, you'll want to consider your list of destinations. Las Vegas is called the Entertainment Capital of the World, where endless places to visit and things to do await from nightclubs, casinos, swimming pools, and other forms of amusement. Each destination calls for a particular outfit. Through this guide, you get to don your best outfit while in Sin City!