10 Airbnb Las Vegas Rentals To Consider For Your Trip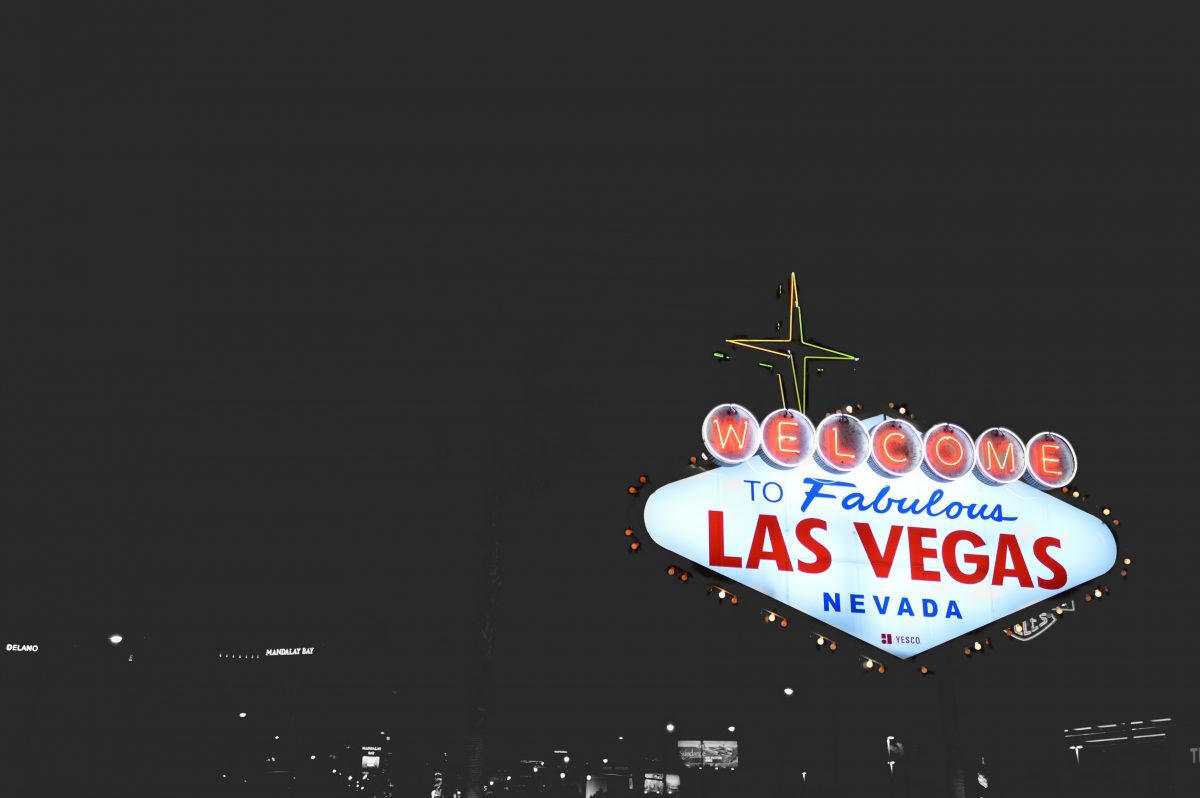 We all know Las Vegas as the Sin City with its dizzying myriad of casinos, its glitzy nightlife, and world-class performances ranging from shows by the renowned Cirque du Soleil! Any trip planned there is guaranteed to be a good time to let your hair down and let loose. However, we recommend that you head over especially when the weather's good, since it is a desert after all!
You've got your tickets set, your bags packed… so, what's next? Finding the perfect accommodation that fits exactly to your budget and preferences can be a little like finding a needle in the haystack, but no worries at all – we've painstakingly scoured for the very best Airbnb Las Vegas rentals catering to the budget traveler, the big spenders, and quirky places that are sure to perk up an otherwise ordinary stay!
Read on for the compiled list of 10 cozy Airbnb Las Vegas rentals!
Airbnb Las Vegas Rentals For The Budget Traveler
If you're more of a no-frills type of person, a cheaper room, as opposed to an entire Airbnb Las Vegas apartment or house, would definitely be the smarter option for you! After all, who even sleeps in Sin City? That being said, having a stricter budget does not necessarily mean you have to compromise on quality. There are plenty of Airbnb Las Vegas rooms that offer a perfectly comfortable stay that is well worth the price, and I've picked out three of the best below!
1.
Cute and comfy room in North Las Vegas
Stepping into this cozy room feels like a sweet nostalgic trip back in time! Priced reasonably at only $30 a night, this Airbnb Las Vegas nook is kind to your wallet. Furthermore, it's owned by a Superhost, which means your stay is guaranteed to be fuss-free and comfortable! An added perk: the TV in the room comes pre-loaded with both Netflix and Hulu, so you can catch up on your favourite shows even on vacation.
2.
Private Room in Airbnb Las Vegas
This Airbnb Las Vegas room is super popular (and we think rightly so!), and at just $32 a night, it's not hard to see why. This room is newly furnished, comes with free Wifi, and just a couple minutes away from amazing shopping malls! Furthermore, you'll get hosted by a Superhost, which means you'll be in for a worry-free experience!
3.
The Athena – a Luxury Private Room
If you're looking for luxury on a budget, then The Athena would be a perfect pick for you. Coming with a host of amenities that the host has graciously provided, this Airbnb Las Vegas room is priced at only $25 a night – what a steal! Not only that, it's located close to a variety of shopping malls, so get ready to shop til you drop.
Airbnb Las Vegas Rentals For The Big Spender
You've got the money to splash for your trip and you're not ashamed of it. After all, you're in Las Vegas, a place known for its amazing casinos. If you're looking to head to the Sin City for a fantastic occasion like a hen's or bachelor's night, then look no further than these luxe Airbnb Las Vegas options that would be a massive hit for you and your posse! Below are some amazing Airbnb Las Vegas mansions that would make you the envy of your friends back home!
If you're spending an unforgettable weekend in Sin City with some friends, then this place would be quite perfect for you. This glamourous Airbnb Las Vegas quad is just minutes away from the must-go Strip, and is priced at $248 per night – extremely reasonable if you have a couple of friends to split the cost with!
This Airbnb Las Vegas summerhouse is perfect for the long sunny days where you just want to kick back with your friends, a fancy pina colada or shaken margarita in your hand. Spend long lazy days languidly lounging by the pool with your friends, not a worry in sight. Plus, this place comes with gorgeously decorated rooms and a fully functional kitchen. It's also close to essentials like restaurants, drugstores, and shopping malls! Rates go for $262 a night.
If you're craving a little more pizzazz in your stay at an Airbnb Las Vegas rental, why not give this Mafia-style village oasis suited for even the most high ranking mafia boss a go? The mansion is built in an awe-inspiring Gothic style and comes with both a pool table and an actual pool. Other amenities include a fully functional kitchen, thoughtfully decorated rooms and living spaces, and balconies where you can catch the sunsets over a great dinner! At $550 per night, it's not the cheapest, but we think it's well worth what you're getting. Why not gather some friends and have a whale of a time at this Airbnb Las Vegas?
If you're going to throw a pool party, then this Airbnb Las Vegas mansion is indisputably the place to do it. The gorgeously built pool is attached with jacuzzi for you to soak your troubles away. This mansion also comes with various barbeque pits and saunas in their bathrooms – so you're definitely be staying in luxury at $260 per night.
Quirky Airbnb Las Vegas Rentals for a Unique Stay
If you want to go off the beaten track and get away from the typical Airbnb Las Vegas accommodations people usually get, why not consider these unique Airbnb Las Vegas rentals that's going to jazz up your Airbnb Las Vegas experience for sure? From outdoor glamping in style to staying in a chic camper van that's going to take you places, we're sure that these Airbnb Las Vegas rentals would be an unforgettable experience for you!
Check out these Airbnb Las Vegas stays that are a little out of the ordinary, and we're all for it.
There's no better way to explore the wilderness of the Joshua Tree than staying in a literal Airbnb Las Vegas tent! Imagine this scenario – you're waking up happy to the sound of softly chirping birds, only to see to a beautiful sunrise just over the horizon. Quite the great start to the day, we must say! This is perfect for the adventurous spirits, the tents come with all the essentials you'll need for a comfortable Airbnb Las Vegas stay. Rates go at $46 per night.
If you're planning to take your Airbnb Las Vegas experience to a whole new level, why not consider this quirky camper van? This RV comes comfortably packed with a queen-sized bed and two bunk beds, as well as a fully stocked kitchen. Rates go at $75 per night for this Airbnb Las Vegas rental.
Right out of an Instagram dream, this Airbnb Las Vegas suite offers a fully immersive nature experience away from the usual hustle and bustle of the Sin City! If you want to learn how to live sustainably in a spacious place, this goes for just $19 a night.
Major Landmarks In Las Vegas Worth Visiting
Las Vegas Strip
The quintessential Strip is practically the epitome of Las Vegas itself – it's a 7km strip lined with casinos, resorts, and hotels that also happen to be the largest in the world. This neon-lit boulevard is chockfull of fun things to do and explore, including the 'Welcome to Las Vegas Nevada' sign, so make sure you section off some time for this world-famous attraction!
Grand Canyon
If you're seeking out some nature from the busyness of Las Vegas, why not take a day trip to the Grand Canyon? The Grand Canyon is one of the most visited places in the world, and it's not hard to see why. As a UNESCO Heritage site, the Grand Canyon boasts beautiful views at sunrise and sunset. Here, you can see the unique layers of red rock overlooking gorgeous viewpoints. Make sure to go to Lipan Point and the Colorado River for the full experience.
Hoover Dam
Located in the Black Canyon just outside of Las Vegas, the Hoover Dam is considered one of the finest engineering marvels in modern history. Under this day, it continues to draw thousands upon thousands of visitors to its shores! An interesting fact is that you can walk from Neveda to Arizona via this bridge. Why not give it a go!
Final Thoughts
There's indeed an endless list of things to do in Las Vegas! Everything from the sights to cuisine can be extremely fascinating! One thing's for sure though – your accommodation makes or breaks your trip. Therefore, make sure you get a great Airbnb Las Vegas rental before it runs out. Have an amazing vacation at your chosen Airbnb Las Vegas rental!