Everything You Need To Know About Bethany Beach
Bethany Beach, Delaware ranks among the best beach resorts in the USA. Whilst Florida and California may be the most famous beach destinations, there are other places that have hidden gems for those who love the sun, sand, and sea — Delaware is one of them!
Bethany Beach mostly consists of home rentals. But, travellers acquainted to the comfort provided by hotels can indulge themselves, too.
Furthermore, Bethany Beach restaurants serve specialties that suit every taste and budget. It's not that both go in the same package every time, of course.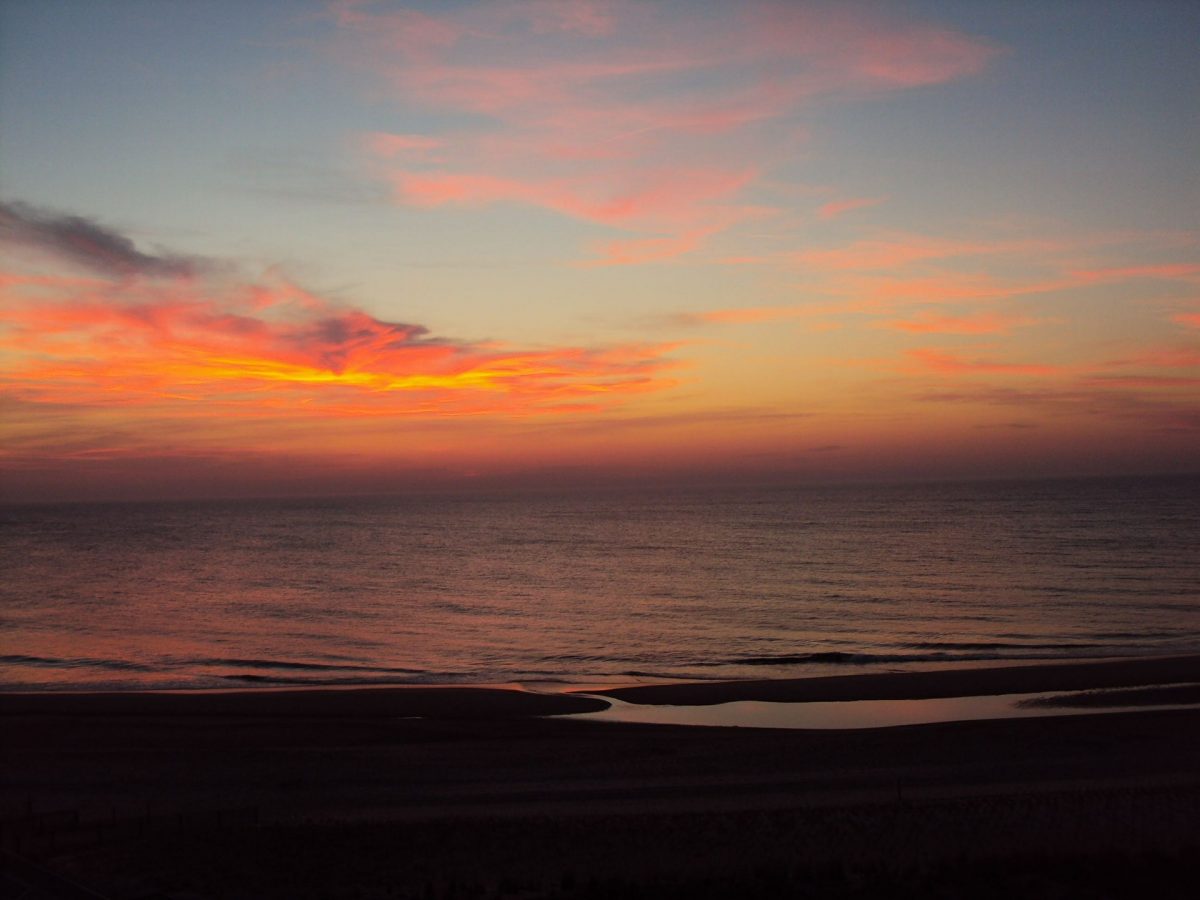 Do you like to get up early or go to bed late? Then, you will have no trouble waking up to the gorgeous sunrise slowly ascending across the horizon in Bethany Beach, Delaware.
Even if you need some prodding, the photo above should make a good incentive, don't you agree?
1.
Where Is Bethany Beach, Delaware?
Located in the eastern part of the US state of Delaware, Bethany Beach boasts of a fantastic view of the Atlantic Ocean. The nearest major cities include Baltimore, Philadelphia, and Washington, D.C..
Baltimore and D.C. lie to the west of the resort, some 200km/125mi away, while Philadelphia to the north is around 220km/135mi away. Travel time from Washington, D.C., Philadelphia, and Baltimore are from two and a half to three hours by car.
The nearest international airports to Bethany Beach, Delaware, are Baltimore/Washington (160km/100mi away) and Philadelphia (145km/90mi away).
2.
Top Reasons Why You Should Stay Here
Maybe the resort's "Quiet Resort" epithet may put you off if you are a party-goer. The truth is that the resort is family-friendly for the most part. Still, you will find fun nearby in Dewey Beach which is just on the other side of Rehoboth Bay.
If you can do without nightlife, however, you will lack nothing in this little piece of Atlantic heaven. You will have ample opportunities to make sandcastles, surf to your heart's content, try to hit the right hole while playing golf, and more.
You will also find the multi-purpose beach suitable for staging concerts and movies. What's more, the boardwalk has washing stations in the summer to allow you to clean your feet from the sand.
Sounds like fun after all, right?
3.
Top Attractions And Activities In Bethany Beach
Bethany Beach Boardwalk isn't only a foot-washing facility. It is a wooden path flanked by the beach and various stores. It's an ideal place for strolling and emptying pockets because there's just so much to see! During the summer months, attend concerts at the Bethany Beach Boardwalk Bandstand.
You are welcome to cycle around the boardwalk year-round. However, you will need to get up early since you can only bike around from 6 AM to 9 AM.
Bethany Beach Nature Center is an educational and entertainment facility for children of all ages. Indoor and outdoor activities showcase the forest and wetlands. Each season features different programs.
Eco-programs are free of charge, but youngsters need to be in the company of an adult to take part in the activities.
If you appreciate a bit of shade during sunny days or shelter during rainy periods, pay a visit to the South Coastal Library in Bethany Beach, Delaware. There, you can improve your computer and other skills, attend classes, speeches, and more.
If you have kids in tow, let them attend story readings, read books, and learn through entertainment there.
4.
Top Activities Near Bethany Beach
If you want a bit of excitement, you should check out the Thunder Lagoon Water Park on nearby Fenwick Island. Locate a Viking ship, take a position underneath the vessel, and find out how it feels to be dumped with 250 gallons on water!
If this doesn't sound thrilling enough, maybe parasailing from Sharks Cove Marina will do the trick.
Is a flight of about 180m/600ft above vast waters a piece of cake for you? Then, why don't you get a little closer to the stratosphere and see how Bethany Beach and the surroundings look like from a 300-metre/1000-foot altitude?
For those who need fresh ingredients for a tasty dinner, take a short trip to the Holts Landing State Park. From March to November, you can do recreational crabbing there from 8 AM to sundown.
Just remember that you may catch no more than a bushel of crabs per day. Also, return female crabs carrying eggs into the water so you can go crabbing some other time when you return to Bethany Beach, Delaware.
5.
Bethany Beach Weather Averages
Generally, you will have a great experience with the Bethany Beach weather most of the year.
Air And Sea Temperatures
The Bethany Beach weather features ideal conditions for outdoor activities from June to September. Average low temperatures decrease to 15°C/59°F, while highs increase to 25°C/77°F.
In winter, minimum air temperatures tend to decrease below the freezing point in Bethany Beach, Delaware. High temperatures typically exceed 0°C/32°F from December to February. In December and February, they are 9°C/48°F and 7°C/45°F respectively.
January is the coldest month, with average temperatures varying between -3°C/27°F and 6°C/43°F.
Come spring, air temperatures increase rapidly. In March, you will enjoy sunrises on the beach at 2°C/36°F. During the day, temperatures rise to 12°C/54°F. Every next month until June, both lows and highs increase for about 5°C/9°F per month.
Air temperatures decrease at the same pace in autumn. In September, you will have highs at 25°C/77°F and lows at 15°C/59°F. In November, these values are 14°C/57°F and 4°C/39°F.
Unless you are confident in your skills as a water-skier or wear a swimsuit of waterproof fur, leave water activities for July, August, and September. During these three months, you will have water temperatures by Bethany Beach over 20°C/68°F.
Rainfall And Clouds
Constant precipitation, ranging from 80mm/3.15in to 100mm/nearly 4in per month, is a common occurence in terms of Bethany Beach's weather. August is the only month that breaches the limit (around 120mm/4.7in).
So, make sure to carry an umbrella in addition to a parasol when heading to the beach then.
Have you decided to visit Bethany Beach, Delaware, because of the sunrise from the introductory photo? If so, you have better chances of success in the second part of the year.
From January to June, the likelihood of cloudy conditions over the resort varies from around 45% to 50%. From July to December, the probability of an overcast sky in the horizon fluctuates approximately from 35% (in October) to 45%.
Bethany Beach rentals cater to small and large families the most since the majority of holiday lettings on offer are rental houses and apartments. If you travel solo or with your better half, there are numerous hotels around the area for you to choose from.
Prices of Bethany Beach rentals vary depending on the type of accommodation and season. In August, for example, the pleasure of an overnight stay starts from approximately 200 USD per night.
In February, the least-visited month, you may find suitable accommodation for less than 100 USD.
7.
No Chance Of Staying Hungry?
Do you like staying in a rental house but not so much as cooking? Lucky you because Bethany Beach restaurants have you covered.
When vacationing in Bethany Beach, you will brush shoulders with various types of travellers. You may encounter a celebrity and ask them for an autograph or offer them yours. You can also ask budget travellers for tips on money savings.
These people have to dine somewhere, and Bethany Beach restaurants cater to a varied clientele. If you are fond of a particular type of cuisine, Asian, Mexican and Mediterranean dishes are among available options. American, too, come to think of that.
Vacationers that don't eat meat have a choice of vegetarian and vegan bites. Off the Hook and Cottage Cafe are such restaurants that feature favourable ratings.
Browsing restaurants serving seafood will be quite a trek. Fans of pizza will have a considerably easier time finding where to eat.
A must-try specialty at Bethany Beach restaurants is crabs. Inquire about the price first to avoid washing dishes to compensate for the expense after dinner. They can get quite pricey!
Basic Rules Of Conduct In Bethany Beach, Delaware
There are rules you need to obey when visiting Bethany Beach that may differ from other destinations you visited in the past. Before you pack your bags, ensure that you comply with the following:

– You might enjoy digging holes in the sand to make a fort or trench, but that is not allowed in this beach.
– If you travel with Fido, you won't be able to use the beach and boardwalk together from May 15 to September 30.
– Speaking of the beach, you are not allowed to sleep on the beach between 10 pm and 8 am.
– Use your surfing board only north of Campbell Place.
– Orange flags mark the area designated for swimming.
Just keep in mind these couple of things, and you will have a great time in Bethany Beach, and others with you, as well! Have fun!
Keep stylish with a pair of Quay Sunglasses for when you hit Bethany Beach!