Tortola, The British Virgin Islands Travel Guide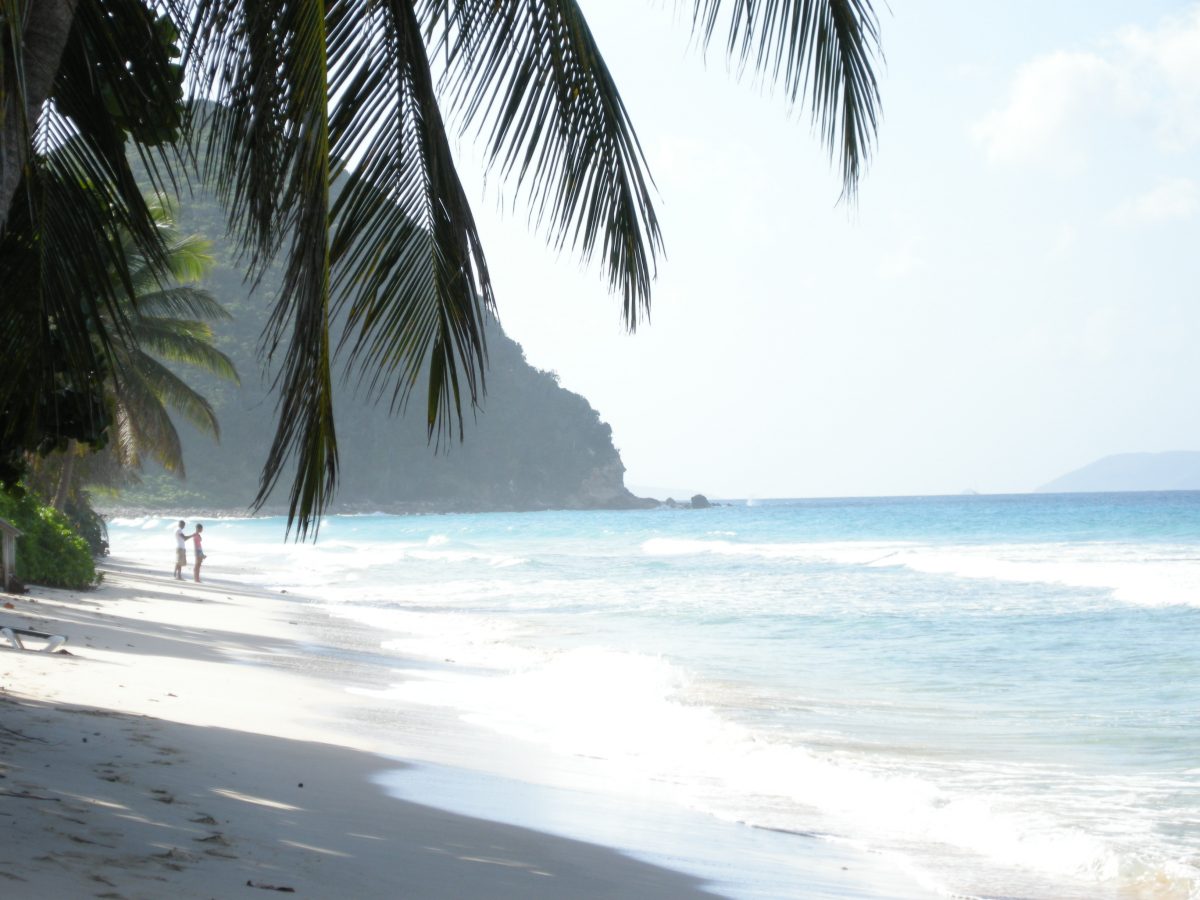 Tortola is one of the islands in the British Virgin Islands, a Caribbean charter-boat capital. Featuring many coves and white-sand beaches encircled by tropical vegetation, the island also introduces the way of life led by its people centuries ago.
Tortola is a mountainous island that is 19km/12mi long and up to 5km/3mi wide. It is part of the British Overseas Territory. However, Tortola owes its name to the Spanish, maybe even to Christopher Columbus, who probably feasted on turtle eggs there, according to stories.
Besides exploring the island's bays, you may wish to visit Tortola to enjoy water sports and diving activities and admire their colonial heritage and local culture. Whatever you intend to do, don't trust Road Town square's clock since it shows accurate time only twice a day.
Where Is Tortola?
To find out where Tortola is, locate the Hispaniola Island in the Caribbean Sea. If the name means nothing to you, find an island east of Cuba shared between Haiti and the Dominican Republic. Further east, you will find Puerto Rico.

There is a group of smaller islands east of Puerto Rico. Three of them stand out in size, and Tortola is the easternmost of them.
The island is the largest of the British Virgin Islands which are a part of the Lesser Antilles archipelago. Geographically, the archipelago separates the Caribbean Sea from the Atlantic Ocean.
A Story Of Tortola
Before the arrival of the Europeans, Arawak and, subsequently, Carib Indians inhabited the island. Upon discovery of Tortola and the British Virgin Islands, European naval powers tried to set a base here.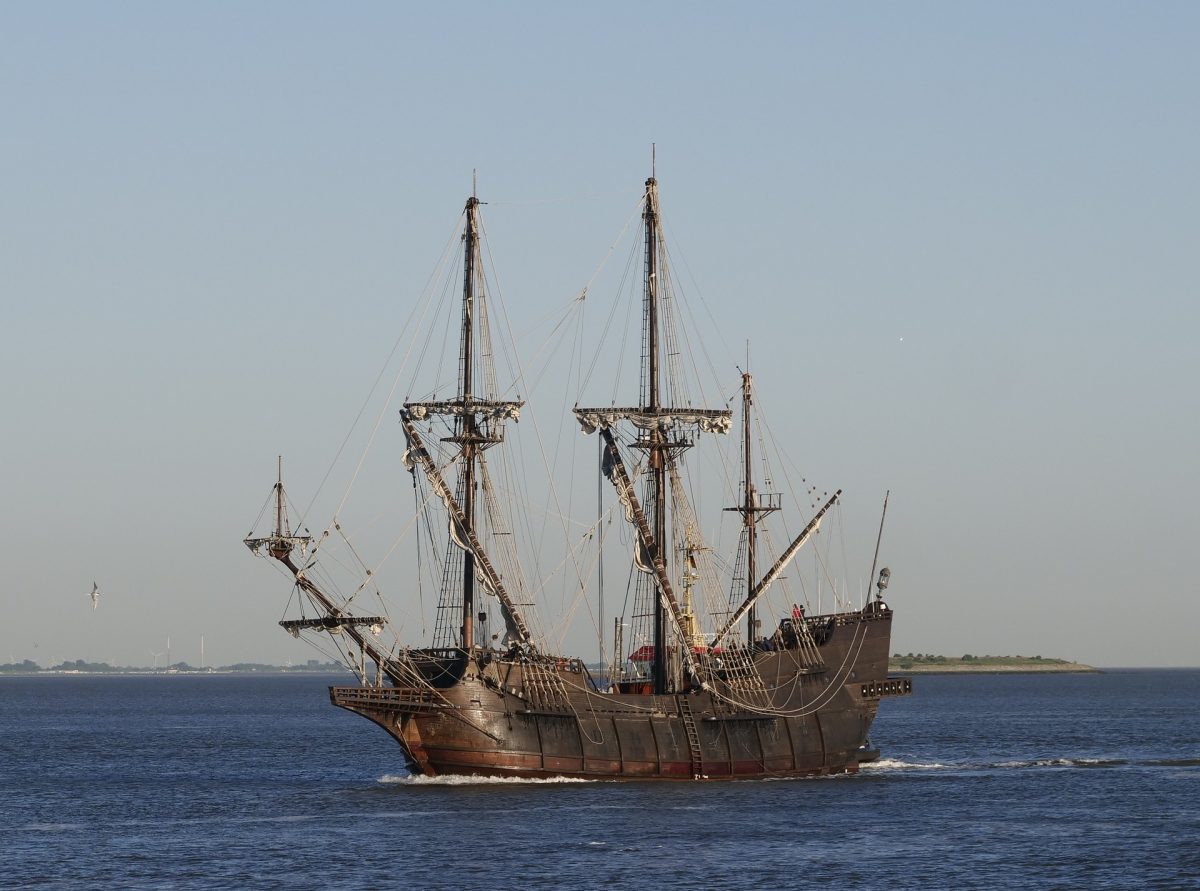 The Spanish, for example, needed the islands to secure convoys carrying gold to Spain. However, Bluebeard and other pirates, the first non-native settlers, used Tortola's bays to relive the Spanish ships from the gold.
The Spanish and the up-and-coming seafarers weren't the only pretenders. The British, French, Dutch, and the Danish were some interested parties, as well.
The British took control over the island of Tortola in the 17th century. They brought slaves from Africa and started the sugarcane production. The abolition of slavery occurred on August 1 of 1834, and the production faltered before long.
Getting To The Island
As you have probably concluded by seeing the previous photo, it is possible to arrive on Tortola Island by airplane. Technically, though, you will need to land at the airport in the neighbouring Beef Island and cross the nearby Queen Elizabeth Bridge from there to get to Tortola.

Upon landing at the Terrance B. Lettsome Airport, you will need to take a taxi to get to Road Town, the capital of Tortola. The distance is short, around 13km/8mi, but taxi fares are rather pricey. In general, prepare to pay around $2.5 per kilometre.
Getting from the airport to Road Town is straightforward, although expensive. However, that is going to be a relief since getting to Terrance B. Lettsome Airport is both pricey and usually complicated.
In general, direct flights to Beef Island are available only from the nearby islands. Thus, you will need to fly to the Dominican Republic, Puerto Rico, Antigua & Barbuda, or some other island to catch a connecting flight.
Small wonder, then, that many charter-yachts crowd Tortola's bays and coves. Before you anchor your vessel in some of them, report to the Customs and Immigration offices in Road Town or the West End. The offices operate daily from 8:30 AM to 7 PM in Road Town and from 8 AM to 9 PM in the West End.
Tortola, The British Virgin Islands Weather
Since we have sorted out where Tortola is and how to get there, it's time to answer this question: when is the best time to visit Tortola?

Whichever time of the year you decide to visit, you will need a swimsuit and diving equipment. Average lows typically don't fall below 20°C/68°F, whilst average highs barely rise over 30°C/86°F.
The period between June and October can be hot with temperatures over 29°C/84°F from around 11 AM to 6 PM. Evenings, nights, and mornings are warm, just like the rest of the year.
Average sea temperatures fluctuate between 26°C/79°F during winter months to 29°C/84°F in early autumn. The only parameter that brings significant seasonal fluctuations is precipitation.
Tortola, the British Virgin Islands, is less rainy in the first half of the year. If you are visiting the capital island of the BVI during this period, bring a parasol. In the second half of the year, you could use an umbrella from time to time.
If a hurricane breaks out, though, you should have a boulder and a chain instead of an umbrella nearby. The hurricane season runs from June to November, corresponding to the wet season.
The likelihood for you to witness this tropical storm around Tortola is higher from August to October than during the rest of the season.
You will have a lot of sunshine in Tortola. On average, November and December are the least sunny months with seven hours of sunlight per day. Other months typically have eight or nine sunny hours per day.
Things To Do Around The Island
If a multi-stage trip to the island by airplane or yacht is your big plan, you may as well know what to do in Tortola once you arrive.
Inconvenient airline connection to the capital of the BVI islands isn't the only reason why travellers get there by boat. Sailing along the rugged coastline full of bays and coves is as big a reason, if not bigger.
The coastline leads you from one white-sand beach surrounded by lush vegetation to another. They lie beneath green hills leading to Mount Sage, the highest mountain of Tortola that is 543m/1782ft high.
If you're craving for an adventure in Tortola, grab a dive mask and explore the seabed. Crystalline waters around the island abound with exotic marine species. The nearby waters are brimming with corals, various fishes, lobsters, rays, eels, and other sea dwellers you can discover on a snorkelling tour.
Since you're surrounded by water, engaging in water sports activities is the main source of fun and entertainment. Surfing, kayaking, and paddle boarding are some top water sports available around.
Aside from water and underwater activities, tour restored colonial structures from different eras. Hiking in the Sage Mountain National Park is a fun thing to do as it gives you a closer look of the island's diverse flora and fauna. If you haven't had many experiences of a lifetime yet, take a swim with dolphins.
The Best Island Beaches
You will find many great places around the island of Tortola to satiate your beach needs.
Beaches You Should Access By Land
Apple Bay Beach is part of Capoons Bay in the west of Tortola. Renowned for some of the best waves for surfing in the Caribbean, the beach is sandy, brimming with the best that Mother Nature has to offer.
The condition of the beach depends on whether there is a storm or not. When a storm sweeps through, it takes sand to some other part of the beach, leaving river rocks behind.
We advise you to come to Apple Bay Beach by land since anchoring is tricky here.
Josiah's Bay Beach is another top Tortola beach accessible by land. Beginner surfers should go there before visiting Apple Bay Beach unless they like diving more. The wide beach offers little shade, so bring a parasol.
Brewer's Bay, however, is where you should test your snorkelling equipment. Prepare for an adventurous ride to get to the beach by land. Once you arrive, you'll need to swim a bit to reach the snorkelling area, but you won't mind in the end.
Unlike most other beaches, Brewer's Bay is a serene one, featuring shallow waters perfect for swimming around.
Beaches Accessible From The Sea
Located west of Apple Bay, Smuggler's Cove is a tranquil beach with gorgeous reefs. Accessible via land (unpaved road) and sea, it is rich with sea life worth exploring, so don't forget your dive mask.
Navigating through Smuggler's Cove by boat is demanding due to the shallow reef. So keep your eyes widely open to avoid damaging both the reef and your boat.
If serenity is the last thing you need in Tortola, go to Cane Garden Bay Beach. Restaurants and bars line the beach sheltered from winds, and water sports enthusiasts can enjoy windsurfing and kayaking.
If you don't like a combination of wet skin and dry mouth, visit Cane Garden Bay's Callwood Rum Distillery.
To tour Tortola beaches with convenience, consider booking the beach transfer package.
Top Tortola Attractions
Tortola may be a tiny island, but it offers a wide range of activities for history buffs, hikers, and naturalists.

Road Town is the capital of Tortola and its commercial and cultural centre. Walk along Old Main Street to appreciate renovated structures from different eras and visit the town's museums and historical sites. Climb nearby vantage points for panoramic views of the horseshoe bay.
2.
Old Government House, Road Town
The Old Government House is a British-colonial masterpiece and a museum. Join a guided tour to explore the house's premises, garden, and four old cannons branded with Queen Victoria's monogram.
3.
Folk Museum, Road Town
Maybe you wouldn't look at the Folk Museum of the BVI twice when passing by. However, its collection should satisfy every fan of history and culture.
The Folk Museum encompasses colonial artefacts and items. Assess how skilful potters the Arawak and Carib Indians were and pay attention to plantation items.
The museum also exhibits crafts that are from ancient times, so that alone should be reason enough to visit!
4.
J.R. O'Neal Botanic Gardens, Road Town
Botanic Gardens in Road Town showcase various natural wonders of Tortola Island. Towering royal palms line the path leading to a fountain, whilst a pond with water lilies makes it one of the top inland photogenic sites.
Many tortoises find the pond more attractive to swim in than the sea. Aside from palms, some other plant species you will see in the O'Neal Botanic Gardens are orchids, cacti, and the endangered Acacia anegardensis.

5.
Sage Mountain, Tortola
If you wonder what to do in Tortola when taking a break from the seaside, Mount Sage is the answer. From there, admire the views of Tortola and the surrounding islands.
Sage Mountain isn't only the highest peak of Tortola and the British Virgin Islands, but a national park with dozens of walking paths. The summit of Mount Sage offers the best sunsets in the archipelago.
To make it there, you'll have to traverse paths flanked by cedar and mahogany trees, vines, ferns, and many other plants. Along the way, martins and hummingbirds will keep you company. Sounds dreamy, right?
6.
Callwood Rum Distillery
Cane Garden Bay may be the most-visited beach in Tortola. Whether it is for the beach or the Callwood Rum Distillery, tourists flock this area often.
The distillery uses cane juice that is sourced and grown locally The original 400-year-old boiler still produces potent rums, four of which you can taste for a buck ($1).
7.
Mount Healthy Windmill
Whoever made the Mount Healthy Windmill, they probably made military engineers envious by the looks of it. The thick-walled 18th-century windmill grounds sugar cane. Its production was the engine of the local economy before the abolition of slavery.
It wasn't the abolition exactly that stopped the production. Former slaves were free to have their plantations. But a series of hurricanes and a drought following the abolition brought the industry down.
8.
The Virgin Islands Maritime Museum
Maritime Museum of the Virgin Islands showcases boat frames and tools used in boat-building. If you are unable to put the pieces together by examining these exhibits, you can view a PowerPoint presentation all about it.
The museum's highlight is the "Tortola Boat" sloop which used to be essential for the island's economy as much as Callwood's rum is today.
For a convenient tour of some noteworthy attractions in Tortola, you can book an island shore excursion by van and a private driver.
Tortola, the British Virgin Islands Recap
Maybe a trip to Tortola will involve airport layovers, connecting flights, and whatnot. However, when you see this green island abounding with exceptional dive sites from the airplane, you may wish you never booked a return ticket. The island of Tortola is an excellent base for the island hopping of the BVI.
If you prefer global over local, Bali in Indonesia could be your next vacation destination.