Guide To The 5 Best Snorkeling Spots In Bali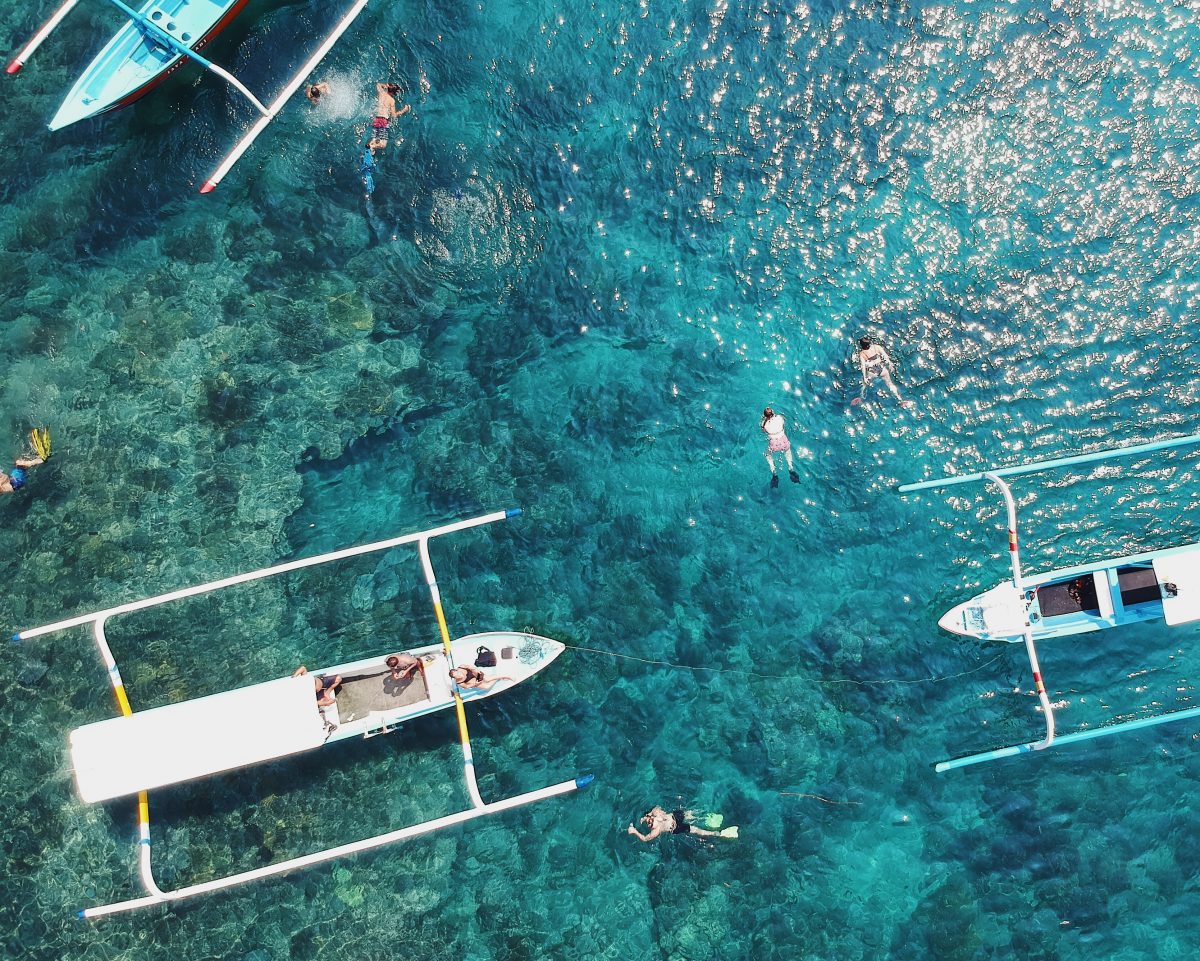 The island of Bali is no stranger to watersport enthusiasts. It is widely considered to be one of the best spots if you want to explore a diverse and vibrant underwater world. Many tourists have come to experience snorkeling in Bali, and you should too!
Whether you're a newbie or an expert in snorkeling, Bali has got it all covered for you! Put your sunscreen on, pack your snorkel gears, and don't miss out on these 5 best snorkeling spots in Bali.
Tulamben is the most popular spot for diving and snorkeling in Bali. The reason is that Tulamben is home to the American warship wreck called the USAT Liberty, which sank during WWII. That's right, besides the vibrant underwater life, you'll have the chance to witness history with your very own eyes! The spot itself is beautiful. Many have considered Tulamben to be one of the best beaches in Bali.
Although snorkelers can't reach the bottom of the shipwreck (because it's 30m deep), you can still observe the top of the ship which reaches up to 5-meter. Tulamben is truly an amazing sight and one of the best place to snorkel. The shipwreck has managed to lure in many fishes that have called it their home. What does this mean? Expect to see swarms of tropical fishes. Yes, you'll be able to swim together peacefully in their new home. Moreover, healthy coral reefs have grown on the site, adding colours to the already beautiful sight.
Now, what if you're just starting out on snorkeling? No worries. There are many dive shops in Tulamben beach that offer lessons, snorkeling trips, and snorkel mask rental.
If you want to see one of the magnificent giants of the ocean, head over to Nusa Penida, a small island located 20km off the mainland Bali. Here you have the chance to swim with the big manta rays. This might sound scary, but don't worry, these are gentle giants. Unlike other rays, these mantas don't have a poisonous tail stinger, so it's safe for you to swim with them. Just remember not to touch them! It can scare them away!
This small island boasts the best beaches in Bali and is one of the few places in the world that has such incredible biodiversity. Along with Manta Rays, you'll be able to see pristine coral reefs teeming with colourful fishes. There are several best snorkeling beaches on the island. These are Crystal Bay beach, Gamat beach, Manta Point and Manta Bay.
It's recommended to take one of the snorkeling tours available on the island because some of the places are only accessible by boats. Plus, they'll have the local knowledge, and all the snorkel gears ready you!
Snorkeling in Bali's Nusa Penida will surely be one of the best snorkeling experience you'll ever have!
There are two main spots in Menjangan Island that are considered to be the best place to snorkel in Bali.
The first one is called "Pos Dua." This spot, unlike other places on the island, has an underwater canyon accessorized with corals and teemed with vibrant reef fish. Although the canyon's depth reaches 40 meters, you'll be able to see the wall as shallow as 1 meter. Besides small fishes, if you're lucky, you'll witness larger fishes such as the white tip reef sharks!
The second spot is the Coral Garden, arguably the best snorkeling beach in Bali. This is because the beach caters to both beginners and experienced snorkelers. More importantly, as the name suggests, the spot features a garden of corals home to the various types of fishes, including the adorable Nemo fish! You won't realize how much time you'll spend swimming here because it is that beautiful!
Menjangan Island also has a reputation as the best place to swim with wild turtles. Ask the locals for the location of the turtle, and who knows you might be lucky enough to see one!
There are several dive shops in the area where you can rent out snorkel mask and other snorkel gears.
Located on the eastern part of Bali, Amed is famous for its laidback atmosphere and as the easiest spot for snorkeling in Bali. There also two main places in Amed that you can visit on your Bali snorkeling trips.
Jemeluk Bay is not only one of the best place to snorkel, but also one of the best beaches in Bali. You've probably seen a picture of Jemeluk Bay on one of Bali's postcard. The water here is calm and is usually very clear, making it easy for you to spot the rich marine life. If you're with the family and wanting to do snorkeling in Bali, this is the place to be.
The Lipah Bay is home to beautifully preserved reefs and another wreck from WWII. This time it's the Japanese patrol boat. Although not as big as the one in Menjangan, the Japanese boat wreck is easier to explore. It is just 12 meters deep, and the whole boat can be easily seen from the surface. The wreck is also home to diverse ocean creatures such as octopus, crabs, and a variety of fishes.
5.
Blue Lagoon in Padang Bai
If you're still learning and want to know what is snorkeling all about, Padang Bai is the perfect place to start. It offers visitors a friendly snorkeling beach with gentle water conditions, making it one of the best place to snorkel.
Don't think because it's a beginner's spot it's not beautiful! In fact, the blue lagoon the centre for diving and snorkeling in Bali. Its beauty also makes it one of the best beaches in Bali. The spot is packed with fishes, giving you the ultimate experience of snorkeling in Bali. The fishes here are also not afraid of us, which means you'll be able to get up and close with them!
Essential gears such as snorkel mask can be rent out here.