Amazing Things To Do In Sicily, Italy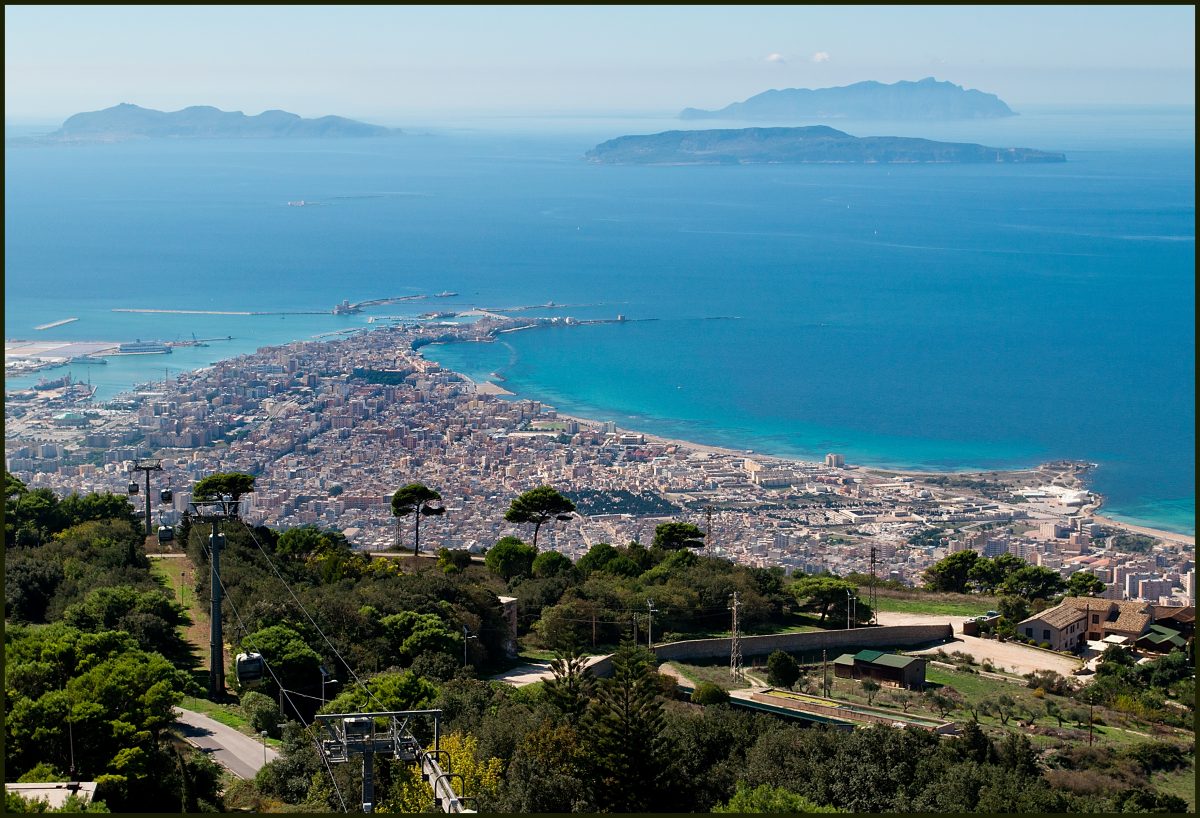 Are you planning to visit Italy for your next holiday and you're still not sure where exactly to go? If you are looking for a perfect mix of history and spectacular nature, Sicily is the best choice.
Where Is Sicily?
It's the largest island in the Mediterranean just at the end of the boot. Historical treasures, natural richness, and Italian cuisine will simply amaze you.
Why Is Sicily a Tourist Attraction?
This question isn't difficult to answer. Just take a look at some pictures of sandy beaches in Sicily and that perfect blue water. However, Sicily is also ideal for those who want more than the sun, sand and the sea.
This Mediterranean island has stunning archaeological sites worth your time. It seems that everywhere you look in Sicily, you will see signs of past civilizations. Both Ancient Greece and the Roman Empire.
A lot of people avoid visiting islands because they are worried they will be bored. However, a quick internet search of what to do in Sicily will make you feel excited though.
Visiting Sicily will be a great learning experience and you will have plenty of stories to tell. There are many things to do in Sicily so explore this list before booking your trip.
1.
Head To Palermo – The Capital Of Sicily
We all try to stay away from big cities during the summer holidays. However, coming to Sicily and not visiting its capital isn't the greatest idea.
Most importantly, the entire city of Palermo is a Sicilian thing. A wide range of pubs, restaurants, theatres, and museums make it ideal for first-comers. Palermo truly allows you to get to know Sicily and Sicilians.
Whatever you do, don't miss out on numerous museums and theatres. You can learn a lot about the history of Sicily by visiting Stanze al Genio. Here you can find the most extensive collection of ancient ceramic tiles dating back from the 14th century.
What's more, you can explore Catacombe dei Cappuccini. Bodies of Capuchin monks were embalmed in the 15th century in these catacombs. In fact, the corpse of Rosalia Lombardo attracts even more tourists. Namely, this two-year-old girl died of pneumonia and her body is perfectly preserved.
However, if you get tired of roaming up and down the streets of Palermo, head to Spiaggia di Mondello. This is the most beautiful white sand beach in the area. However, do remember to come early since it can get quite crowded.
2.
Visit The Black City – Catania
We all agree that Catania's nickname The Black City doesn't sound quite attractive and appealing. This is the second-largest city in Sicily and it got its name because of buildings built in lava stones.
Once you are there, check The Elephant's Fountain too. Mystery lovers will be happy to learn that the statue holds the power to control Etna's anger. Furthermore, you can't miss Piazza Duomo and Catania Roman Theatre because they truly tell the story of the city.
Additionally, if you have some extra time and you love religious buildings, head to Acireale. Surprisingly enough, this baroque town has around 100 churches and only 60 000 inhabitants.
3.
Don't Miss Syracuse And Ortigia Island
Have you ever visited a place that was so mesmerizing that you didn't even notice time fly? Siracusa's Ortigia Island is so fascinating that you won't know where to look first.
Monuments, churches, palaces, fountains. Everything is magical. Don't forget to take a stroll down Piazza del Duomo. Then again, make sure you are close to the Arethusa fountain at sunset because the view is breathtaking.
If you have some extra time, visit the Neapolis Archaeological Park in the modern city of Syracuse. This park is home to Greek Theater and Roman Amphitheatre. This visit might be overwhelming for all history enthusiasts but also for those who simply appreciate ancient times.
We all know that Sicily is home to Italy's most active volcano, Mount Etna. Of course, you can admire Mount Etna from a distance. Taking a helicopter tour over Mount Etna might be exciting. However, you can also see it from 3000m via one of the cable cars as well.
If you strive for the full experience of the volcanic soil, then you should go hiking. It might be tiring, but how often do you get a chance to walk up the incredible volcano?
Be aware that it's not possible to climb to the summit craters without a guide or volcanologist. Therefore, make sure you book a tour in advance and prepare for Mount Etna expedition. This will be the most exciting adventure on your holiday in Sicily.
Once you are there, don't miss out on the nearby farms for wine tasting. Believe it or not, there are plenty of wineries in the area. You still have to call in advance and book your unique experience as they can get busy.
5.
Get In Touch With Ancient History: The Valley Of Temples
Have you ever seen a site dating back from 500 BC? If you haven't, then head out to the Valley of Temples located in Agrigento. This park is the largest archaeological site in the world.
Seven temples spread over 1 300 hectares. Earthquakes damaged several temples. The Temple of Hercules was destroyed by an earthquake but the best-preserved one is the Temple of Concordia. Make sure to see it. It's marvelous that it managed to survive intact since 430 BC.
This UNESCO World Heritage Site is a perfect symbol of Ancient Greece. Explore its beauty once you get a chance.
6.
Visit Monastero Dei Benedettini
Do you want to see a building that survived an eruption of lava? And then just a couple of years later an earthquake?
Even though it was severely affected by two natural disasters, a magnificent baroque Benedictine monastery still stands strong.
Located in Catania, the monastery is just a 10-minute walk from the Cathedral Square. Today, the Department of Humanities of the University of Catania has settled in this UNESCO World Heritage Site.
7.
Discover Sicilian Nature
Do you enjoy nature and all its beauties? If you do, then Sicily will be a paradise for you with plenty of natural sites to visit and enjoy.
(i) Riserva Naturale Orientata Dello Zingaro
The Zingaro Natural Reserve located close to Trapani will amaze all nature lovers. A 3-hour hike through diverse ecosystems while overlooking the sea sounds great, doesn't it? It's perfect – you just take a swim and then get back on track.
(ii) Gole Alcantara
Are you looking for a unique experience? Don't miss out on Gole Alcantara. Lava created it centuries ago and nowadays, it's one of the most beautiful botanical gardens in Italy.
(iii) Take A Boat Ride To The Aeolian Islands
Once you are in Milazzo, Palermo or Messina, you can take a boat ride to the Aeolian Islands. Keep in mind that these islands are quite expensive. Stunning nature and clear waters make up for the price though.
The smallest island, Panarea, is attracting international jet-setters so luxury yachts can be seen everywhere. What's more, Panarea is only a summer-only destination and you won't be allowed to use a car there. Only residents can use cars.
If you want a new volcanic experience, then you should visit Stromboli. This active volcano offers spectacular night shows. Some people even call it the Mediterranean lighthouse.
Spend a day walking around the island because nature is amazing. However, don't miss a unique opportunity to sunbathe on its lava beaches.
(iv) Enjoy Romance And History: The Aegadian Islands
Do you want to get away from the hustle and bustle of touristy places in Sicily? How about a romantic tour of the Aegadian Islands.
The Aegadian Islands are just off the northwest coast of Sicily. These five islands might be small, but they are perfect for those who are into exploring nature and caves too.
What's unique about these islands is that it's possible to explore them by bicycle. Nevertheless, the Palaeolithic and Neolithic art on cave walls will amaze you.
Then again, don't forget to enjoy numerous tranquil spots to soak up the sun and enjoy crystal clear water.
8.
Let Food Help You Learn About Sicily
Don't you just crave for delicious Italian meals? One of the best ways to learn about Sicily is through food because of its diversity. Can you just imagine that amazing mix of Arab, Spanish, Jewish and Italian cuisine?
(i) StrEat Palermo Tour Is A Must
For all foodies, StrEat Palermo Tour will be a heavenly experience. Palermo offers so many street restaurants and markets where you can enjoy tasty meals and sweet Sicilian wines.
However, if you want to stick to the traditional Italian pizza then go for Sfincione, though. This spongy type of pizza is amazing.
On the other hand, if you would like to try something more exotic, then go for Arancini. These deep-fried balls of saffron-scented rice stuffed with ham, béchamel, and cheese are great.
What's more, you can always enjoy more unique food. It might not sound tasty but it's flavorful. Try snails in oil, garlic, and parsley. Taste a sandwich stuffed with the spleen, lung, and trachea of veal. You won't regret it! Enjoy experimenting with food.
(ii) The Pleasure Of Tasting Sicilian Sweets
Don't let your Sicily vacation end before you try some of the greatest sweets in all Italy. Wherever you go, wherever you turn, you will be able to taste incredibly delicious ice cream.
You just have to try a Sicilian cake, cassata siciliana. Rum, ricotta cheese, candied fruits, and chocolate. Can you even imagine how delicious that is? Even those who don't have a sweet tooth can't resist trying cassata siciliana.
9.
Explore Mountain Towns And Villages
Plenty of old, baroque villages and towns in inland Sicily are not so touristy. One thing is sure – these places will teach you how Sicilians live.
Visiting Enna, the heart of Sicily, might be just as exciting as exploring the coastline of Sicily. This is the only area without access to the sea. However, it's a proud home to plenty of lakes. Don't miss Lake Pergusa because it's the only natural lake on the island.
Without a doubt, nature here is simply breathtaking. What's more, Lombardy castle offers an unobstructed view of Mount Etna. Enjoy it from a safe distance.
While exploring the inland Sicily, don't miss on its charming medieval villages such as Erice. It's on a cliff, so you can just imagine the view from up there.
On the other hand, you can always head over to Novara di Sicilia. This village still keeps the traditions of the 17th century. It's a perfect opportunity to get to know authentic Sicilian life.
10.
Spend Time Exploring Sicilian Beaches
Discovering Sicilian beaches is a must-do activity on your trip.
(i) San Vito Lo Capo Beach For Families
Are you on a family holiday? No worries. This beach is perfect for families with children. A part of it is public. Therefore, you don't have to pay extra to sunbathe and swim as much as you want.
(ii) Snorkeling Near The Isola Bella
If you find yourself close to Taormina, don't miss the Isola Bella beach. Its crystal clear water makes it perfect for snorkeling.
(iii) Romantic Scala Dei Turchi
Are you a romantic soul? Sicily's Scala dei Turchi offers the most romantic sunset you can witness. Just imagine turquoise water and limestone cliffs gradually becoming orange and pink. Magical, isn't it?
(iv) Spiaggia Dei Conigli – Rabbit Beach
Have you ever heard of Lampedusa? This southernmost island in Sicily is a perfect place for those who are not enthusiastic about big, crowded beaches.
Take a short boat ride and enjoy your privacy on a tiny, uninhabited Rabbit Island. It's a stunning natural oasis perfect for snorkeling too. What more can you ask for? Just bring a picnic and some drinks. Relax in solitude.
Have we helped you realize how amazing Sicily is? Book your holiday soon. You won't regret it, trust us.