15 MOST Beautiful Indonesia Islands You Should Visit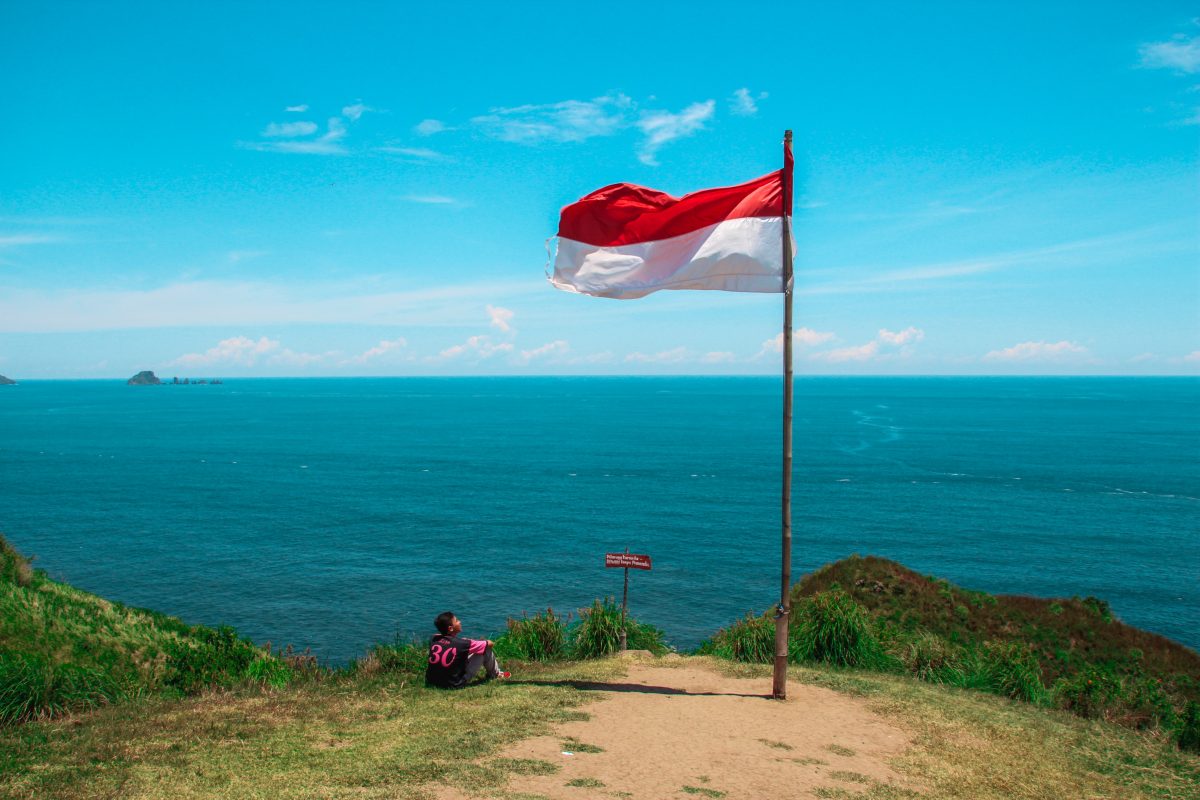 It is no secret that Indonesia islands are drop-dead gorgeous. Annually, many tourists flock to visit the Indonesia islands for various reasons. Some are attracted by the allure of calming seas and peaceful beaches. Others are enticed by the idea of a thrilling island adventure.
When you think of the Indonesia islands, the most prominent island would definitely be Bali. But, today, we're going to let you in on a secret: there are many more Indonesia islands that are just as deserving of fame as Bali.
But, first, let's settle the question any conscientious traveler would ask when they begin planning their trip: When is the best time to visit Indonesia Islands?
Generally, people tend to agree that the months between May and September are the best for it's dry and sunny weather. While the rainy season usually occurs between November to March. Try to avoid those months lest your fun gets (literally) dampened!
Without further ado, let's walk you through 15 of the absolutely stunning Indonesia islands that you've got to visit.
1.
Bali – The Representative Island Of Indonesia
When we're talking about Indonesia islands, it's almost blasphemous to leave out Bali. A popular holiday destination, Bali is the perfect destination for an idyllic getaway. Bali is also one of the more well-known and popular Indonesia islands, and for good reason too. This beautiful island is teeming with world-class resorts. If you're seeking a respite from the busy pace of life back home, Bali is the place to be.
Bali's closeness with nature also makes it a lovely place to catch a breather. Especially if you live in a concrete jungle, Bali offers you the chance to explore the real jungle. You can explore lush rainforests, untarnished by man. Besides the jungle, you can also enjoy miles upon miles of picturesque beaches.
In addition, you can find another gem of Mother Nature in Bali in the form of pristine waterfalls. The most popular waterfall in Bali is hands down, the Sekumpul Waterfalls. It's highly raved for its magnificence and beauty.
If you thought a trip to Bali would only please your eyes, think again. Bali isn't just a visual delight, it is also an enormous gastronomic paradise!
There's so much good food in Bali that even I'm not sure where to start. Lest you get overwhelmed, here are the top recommendations that you must try when you're in Bali!
Nasi Goreng
This dish of fried rice may look simple, but looks can be deceiving! Every single grain of rice has been fried to perfection, such that the flavor seeps right to its core. Take a bite and feel stars dancing on your tongue. Yes, it's really that good.
Lawar
Lawar is a traditional Balinese meat dish made up of minced meat, coconut, garlic, and chili. Sounds alright, doesn't it? Well, I've intentionally left out a crucial ingredient. Blood! Yeap, this dish is definitely not for the faint-hearted. However, if you manage to overcome your initial queasiness, you'll be rewarded with an amazing dinner experience. Take a bite, and you might just get hooked!
2.
Lombok – Awesome Natural Sceneries
Hands down, Lombok is one of the best Indonesia islands for water sports enthusiasts. I would even go further to say that it could very well be the best! Here, you can try your hand at surfing or even snorkeling.
Of course, the highlight of Lombok is definitely the majestic Mount Rinjani. The second highest volcano in the whole of Indonesia, Mount Rinjani is spectacular. For the budding geographer, this magnificent volcano would be extremely exciting. Even if you're not well-versed in the science of the Earth, Mount Rinjani is still spellbinding in its own right. At its peak, you are greeted by the sight of the giant crater filled to the brim with calm, pristine waters. This grand sight is immediately humbling, and so, very beautiful.
For those with a streak of adventure in their blood, you can even book guided camping tours to Mount Rinjani. You can sleep by the crater rim, under a blanket of stars. It's a unique and rare experience, for sure. How many can say that they've slept at the top of a volcano?
When in Lombok, don't forget to pop by their markets to get a first-hand experience of the local culture. Head to Ampenan to mingle with the locals as they purchase and sell fresh fruits, veggies, and fish. For those seeking to bring a bit of Lombok home with you, you can get souvenirs at Cakranegara Market.
3.
Gili Islands – Ooh, Heaven Is A Place On Earth
Done exploring Lombok Island? Don't set off for home just yet! Located near the coast of northwest Lombok Island, Gili Islands offers beguiling beaches and pristine waters. Why not extend your beach holiday and get more rest and relaxation here? Gili Islands are essentially comprised of three tiny islands: Gili Trawangan, Gili Meno, and Gili Air.
Belinda Carlisle once famously crooned: Heaven is a place on Earth. Don't take my word for it, but I wouldn't be surprised if she was referring to the Gili Islands. The embodiment of relaxation, these islands are characterized by sandy white beaches, lined with palm trees. I don't know about you, but a pretty beach, fringed with palm trees at that too?! Sure screams: Relaxation! to me.
Besides lounging on the beach and soaking up the warmth of the sun, the Gili Islands also offer a host of other exciting activities. At Gili Meno, you can come up close and personal with adorable turtles at Turtle Point. Next, at Gili Trawangan, you can be mystified by the sight of a sunken ship near the Mentigi Beach. Furthermore, you can also enjoy various activities like surfing, fishing, and even partying!
4.
Flores – Explore The Unique Spider Web Fields
Flores is one of the Indonesia islands that should be on everyone's bucket list.
One of the uncontested star highlights of Flores would be its unique spider web fields. Before you crinkle your nose in disgust, hear me out! These spider web fields are not to be understood in its literal terms. Rest assured that you will not find icky spiders and sticky webs here. Instead, these fields are actually rice paddies that are arranged in a spider web formation. Each segment of the web is under the care of different families in the area.
Interestingly, the size of each piece of the web is related to the wealth of the family. The wealthier the family, the larger their share of the web! It's an interesting piece of knowledge that'll make your sightseeing much more meaningful.
5.
Komodo Island – A Wildlife Heaven
It's a no-brainer that Komodo Island, like its namesake, is famous for being the home to the fearsome Komodo dragons. Dragons, you say?! If you were hoping to spot creatures that seem like they stepped out of the Harry Potter universe here – sorry, but I'll have to burst your bubble. Unlike its misleading name, Komodo dragons aren't really dragons. Instead, they are a type of large lizard. They do still look as magical as they sound, though!
Be careful when viewing these creatures though. As fascinating as they look, they have razor-sharp teeth and poisonous venom that can be lethal to humans.
Besides these amazing creatures, Komodo island's rugged landscape is also pleasing to the eye. Made up of rusty-red volcano hills, these backdrops somehow lends itself to a heightened sense of adventure.
I'll let you in on a little secret right now. Apart from being famous for its Komodo dragons, Komodo Island is also a paradise for snorkeling and diving. It's a mystery to me why so little people seem to know this! Surrounded by coral reefs and seagrass beds, Komodo Island's waters are absolutely stunning. Besides enjoying the unadulterated thrill of diving, you can also spot a variety of vibrant marine life. Some notable creatures include the charming mantra rays!
6.
Sumba – A Remote And Untainted Paradise
Located in Eastern Indonesia, Sumba is often overlooked by tourists, thanks to its much more well-known sister city, Bali. However, Sumba definitely has its own set of charms that should not be dismissed.
For starters, Sumba is one of the Indonesia islands that have preserved its natural beauty. Rarely visited, and relatively sparsely populated, Sumba is an unspoiled haven where you can truly bask in the wonders of nature. If you've grown weary of the never-ending buzz of the city, Sumba is where you should head.
In Sumba, you can escape from the crowds to finally enjoy some personal space. Being as remote and wild as it is, Sumba is the perfect respite from the chaos of the outside world. Here, your tired eyes will be greeted by the vast expanse of sandy beaches. Wild horses sometimes roam the beaches as well, painting a beautiful picture that's sure to remain deeply etched in your mind.
Besides vast beaches, Sumba is also home to various mountains and jungles, for the adventurous to explore. Surrounded by the tranquillity of nature with close to little man-made alterations, a trip to Sumba island is akin to a return to the warm embrace of Mother Nature.
7.
Lengkuas Island –Pristine And Tranquil
Just off the shore of Tanjung Kelayang beach lies the lovely Lengkuas Island. Blessed with white sandy beaches, surrounded by turquoise waters so clear that you can even see the sea bed – Lengkuas Island is the embodiment of perfection. Although small in size (only about a hectare wide!), Lengkuas Island is definitely not stingy on beauty at all.
Lengkuas Island star highlight would definitely be its old lighthouse. Built-in 1882, this historic lighthouse is still functioning today. Indeed, this lighthouse has become somewhat of an icon of the island, and is a photo spot that should not be missed! The beautiful white lighthouse coupled with the sandy white beach and sparkling blue sea make for the perfect Instagram shot that'll make your friends gasp in envy.
Besides admiring its exterior, visitors can even enter the lighthouse! The lighthouse has a total of twelve floors, each with a window so you can peek outside to enjoy the view. On the top floor, your effort will be rewarded by breath-taking panoramic scenery of the island.
Besides enjoying the picturesque scenery, Lengkuas Island is also great for a few water activities! The waters of Lengkuas Island are pretty calm, so you are welcome to enjoy some swimming or even diving. Furthermore, Lengkuas Island is also home to various coral reefs and vibrantly colored fishes. So, grab your snorkeling gear and get ready to be fascinated by Nature's hidden underwater treasures. After a day of frolicking in the sun, end your day with a refreshing drink of coconut juice. I really can't think of a more perfect Indonesian Island for a peaceful getaway than Lengkuas Island.
8.
Nusa Island – Beat The Crowds And Party In Style
We've established that while charming, Bali has turned into somewhat of a tourist hotspot over the years. If you're seeking to escape the over-touristy vibes of Bali, why not consider a quick trip out of Bai to Nusa Island? Boasting natural sceneries and facilities just an impressive as Bali, Nusa Island can definitely stand its own against Bali. Furthermore, it is located just a short 40-minute boat ride from Bali, making a day trip definitely feasible.
Nusa Island is home to various world-class resorts and hotels. Here, you can indulge in a whole range of activities. Choose your pick from a wide range of beach resorts. There, you can soak in the beach atmosphere and enjoy a refreshing cocktail as you lounge. Many of these beach resorts play groovy music as well, so you can experience the fun of partying by the beach! If you've been feeling tired and tense, why not pamper yourself with a spa and massage? Many of these resorts do provide such services as well as do ask the concierge!
For those who want a bit more excitement in their lives, fret not. You can take part in all sorts of fun water activities in Nusa Island. Go for a thrilling spin on a banana boat, snorkel in the pristine waters, whoosh your way down a mega 44-meter slide – You can do all this and more right here at Nusa Island.
When in Nusa Island, don't forget to check out Devil's Tears. If you're already in a beach-clubber mode, this surely sounds like the name of a unique cocktail. But, no, it is actually the name of an iconic natural landmark in Nusa Island. Devil's Tears is a lookout point atop a steep cliff. Here, you can witness Nature's beauty and fury all meshed into one in the form of fierce yet captivating waves crashing relentlessly against the cliffs. This is one of the best spots in Nusa Island to watch the sunset, so head on earlier to be treated to a resplendent visual delight!
9.
Weh Island – Get Off The Beaten Track
Looking for less touristy Indonesia islands to visit? Weh Island is the perfect destination for those seeking to take the road less traveled. Weh Island is a small island located about an hour away from Banda Aceh. Being relatively untouched, much of Weh Island has been spared by the hands of gentrification and urban development. As a result, it has retained much of its natural beauty that's sure to take your breath away.
The star highlight of Weh Island is definitely its pristine waters that are teeming with lots of marine creatures. Visitors should definitely try their hand at snorkeling and diving. Furthermore, since Weh Island is usually not on most tourist's radar, you get to enjoy the beautiful waters all by yourself!
10.
Bintan – A Family-Friendly Destination
Hands down, Bintan is a classic family favourite holiday destination. Boasting an impeccable range of beach resorts, hotels, and chalets, you will be spoilt for choice. If your dream vacation is one where you can simply relax in a comfortable room with friends and family – look no further than Bintan.
In addition, Bintan also offers various championship golf courses. Golf players will definitely fall in love with this lovely island! Shopaholics will go mad with happiness at the Plaza Lagoi, a modern-day shopping mall in Bintan. Fashion, art, souvenirs and more: you can shop till you drop here!
Indeed, there's something for everyone in Bintan. It's no surprise that this one of the Indonesia islands that are popular with families.
11.
Karimun Java – A Real Life Ecology Class
Karimun Java is a must-visit when you're in Indonesia. The Karimun Java National Park is one of the key highlights of this island. This park is essentially a giant marine conservation area. Here, you can find mangrove forests, sandy beaches, and coral reefs. As Karimun Java is not as populated as other more well-known Indonesia islands like Bali, it is also a sanctuary for wildlife. Here, you can spot wild turtles swimming in the sea and deer and pangolin on land.
One of the more popular activities to do in Karimun Java would definitely be swimming with sharks. Yes, you read that right! Karimun Java is probably one of the few Indonesia islands where you can experience such a unique and once-in-a-lifetime activity. If your overactive brain has launched itself into a scene straight out of "Jaws", fret not. The sharks in this area are smaller than usual, so you don't have to worry about being bitten.
12.
Derawan Island – Bursting With Biodiversity
Sandy white beaches, turquoise waters lapping against the coast, tall coconut trees gently swaying in the breeze… Derawan Island is the epitome of relaxation. Besides offering a perfect place to sunbathe, did you know that Derawan Island is also one of the Indonesia islands that is teeming with biodiversity?
Notably, Derawan Island is home to more than 460 kinds of coral. As you snorkel in the waters, see if you can spot some of the over 870 kinds of marine creatures. Some creatures are even recognized as endangered species, such as whales and dolphins. In addition, Derawan Island also has the largest turtle habitat and nesting site in the whole of Southeast Asia.
Indeed, if we're talking about Indonesia islands with biodiversity, Derawan Island easily makes the list. Don't miss the chance to marvel at the wonders of nature when you're in Indonesia – definitely give Derawan Island a go!
13.
Wakatobi Islands – A Diver's Paradise
If you're an avid diver, you're going to want to put Wakatobi Islands on your itinerary. Blessed with clear and clean waters, Wakatobi Islands are well-loved by divers. Furthermore, Wakatobi is far less crowded than other Indonesia islands. This means more space for you to explore the underwaters to your heart's content!
In addition, Wakatobi is also home to a national marine park. There, you can find a grand coral reef, second only to Australia's famous Great Barrier Reef. Wakatobi's waters are also a treasure trove of biodiversity. This beautiful sight is instantaneously humbling.
14.
Bukit Lawang – Home To The Endangered Sumatran Orangutan
The star of Bukit Lawang is arguably the Gunung Luseur National Park. This park is an official UNESCO World Heritage Site, as it is one of the last places where you can spot the endangered Sumatran Orangutan.
Undoubtedly, Bukit Lawang is one of the best Indonesia islands to disconnect for a day, and reconnect with mother nature. You can embark on a challenging but rewarding hike through its many jungles. Don't worry about getting lost as guided trekking tours are available.
15.
Ternate Island – Rich With Historical Significance
A small volcanic island set in Eastern Indonesia, Ternate Island may at first glance seem unimpressive. But don't let that fool you. Why? This island was once the only place where valuable spices like nutmeg and cloves were grown! The historical significance of this quaint island makes it one of the more interesting Indonesia islands to visit!
Takeaway
So, what're your reasons not to visit these islands in Indonesia? If not, make up your mind, start booking your flights now. Also, if you're going to blame it on your tight schedule, believe us, there's always time for a vacation. From a family destination, romantic getaway to the party destination here's everything you need to plan ahead and travel away.