Strip Down At Playalinda Beach, Florida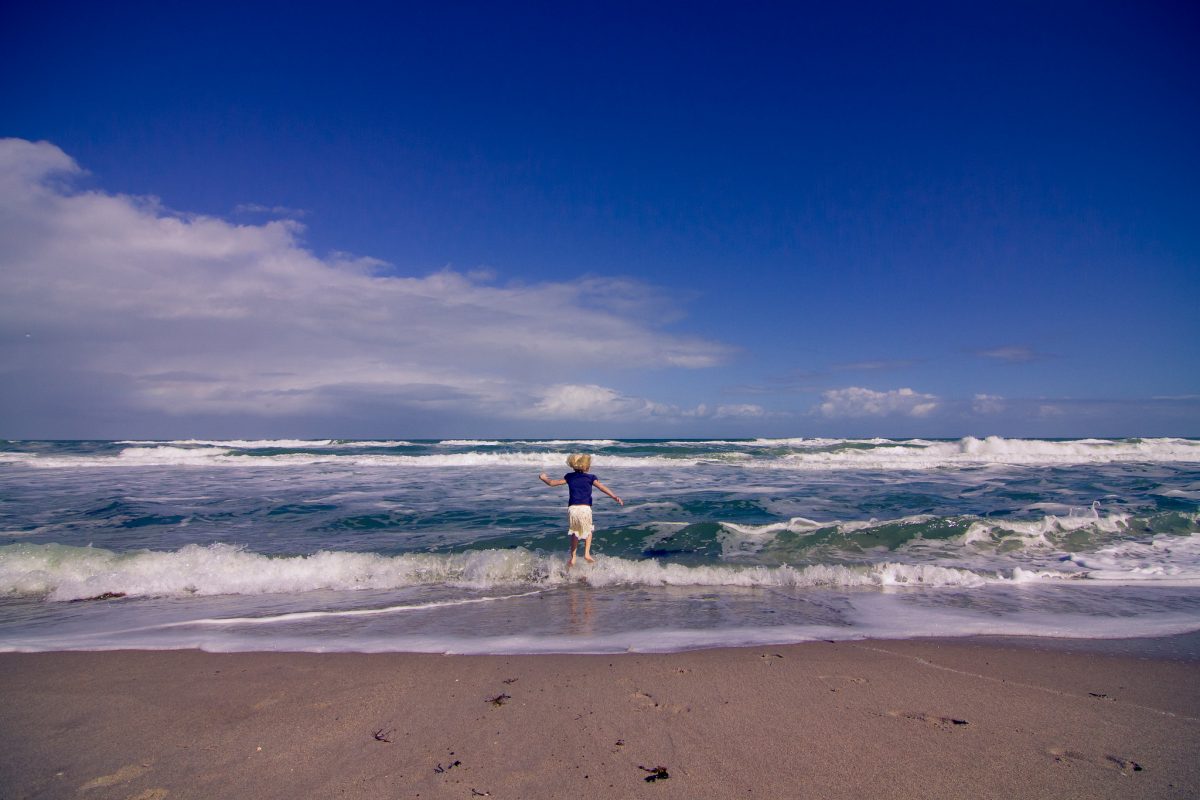 If you're headed to Florida and you are looking for one of the best nude beaches you need to check out Playalinda Beach. Located along the Cape Canaveral National Seashore, this beach has a lot to offer.
In this article, we are going to give you a brief review of what you can expect, important information as well as some tips that will help you have a successful and stress-free getaway.
Playalinda Beach Highlights
Though it is technically illegal to be nude in public in Florida the law tends to look the other ways as long as there are not any jerks being lewd or destructive. So, make sure you have a cover up just in case and make your way out to this beautifully pristine beach situated on a mile-long portion of the Cape Canaveral Seashore which is a national park.
This national park offers this beautiful beach as well as on the drive into the park several places to pull over to get some great shots of wildlife. The beach itself is maintained quite well and even offers amazing views of space shuttle launches.
Now once you have stopped and got all your amazing Instagram pics of the wildlife you will find 13 different parking areas along that are distributed along the entire seashore (4 miles long).
Each of these areas has a restroom but no showers. The lot that you want to look for when looking for the nude section of the beach is #13. Once you have parked head out over the dunes and watch as you top the dunes for a spectacular view.
The beach itself is maintained well as it is a national park, so no need to worry about clutter and trash ruining your time on this pristine, beautiful beach. The beach is usually a good mix of people and offers amazing surfing and swimming.
Tips for Planning A Day at Playalinda Beach
When you are preparing for your trip to the beautiful Playalinda Beach there are tips that can help you make sure that your experience is the best it possibly can be. Some of these are beach specific and others are general rules of thumb when spending time on a nudist beach.
Here are 10 of our best tips…

Make sure that you keep your clothes on until you have crossed over the boardwalk. This is a clothing optional beach but absolutely no nudity in the parking lot.

Don't forget bug repellent. The mosquito levels ebb and flow over the year, so make sure you are prepared for any bugs especially since you will be naked.

There is no cell reception, so make sure you let your loved ones know you will not be able to be reached while you are enjoying your beach time. That means your camera is free to catch beautiful pics of all the amazing birds, just be cautious about what kind of birds you capture on film.

There is no restrooms or concession stands on the beach. So, make sure you pack food water and use the restroom at the parking lot.

Make sure to bring suntan lotion. The last thing you want is to ruin your day of fun by getting a burn in delicate places.

If it is your first time at a nudist beach just remember you will be surrounded by naked people. You may be tempted to stare but that is a big no-no.

There is a lot of cool wildlife but make sure not to feed them. They do bite and you being naked may lead to awkward moments.

You may not want to wear expensive jewellery. Not only to keep your personal property safe but you don't want strange tan lines.

Make sure t bring something to keep you busy when you are not swimming in the warm, beautiful blue ocean.

Even if you are hitting the beach with your significant other remember that excessive P.D.A or sexual activity is frowned upon.
Important Information If You're Planning To Visit Playalinda Beach
Playalinda Beach Opening Hours…
Summer (starts with daytime savings):
Park open from 6 a.m. until 8 p.m.
Winter:
Park open 6:00 a.m. until 6 p.m.
Playalinda Beach Weather…
Making sure you have a good idea of the potential weather you may be facing can make planning easier.
Higher water levels and more insects are some of what may meet you if travelling during this season.
There are smaller crowds and way more birds as well as fewer mosquitoes if this is when you are looking to head to Playalinda Beach, Florida currently of year.
Hurricane Season (June – Nov. 30th)
Playalinda Directions
Here are a few routes that you can take to get to Playalinda Beach:
Interstate 95: Take State Road 406 at Titusville. Cross the Indian River and take a right at the fork which should get you onto state road 402 and then head east until you reach your destination.
Cocoa Beach:

Hop on Highway A1A north until your reach state road 528. Then head west until you get to state road 3 and then head north. Once you reach state road 402 turns east and keep going until you reach the beach.
Important to note is that to enter the Cape Canaveral National Seashore it costs $10/day for each vehicle and there is also a $1 walking fee/day as well.
Playalinda Beach Resorts
There are several 5-star resorts near Playalinda beach.
Here are a few of the best:
Holiday Inn Club Vacations
International Plan Resort
5-star restaurants mean that you can relax and take full advantage of the various amenities provided by the hotel. Once in a while, it is nice to just sit back and let yourself be pampered.
Playalinda Beach is a clean, beautiful, and perfect for a great day out on the coast. So what are you waiting for? Grab your towel and get going!