Explore The Wonderful Cities In Finland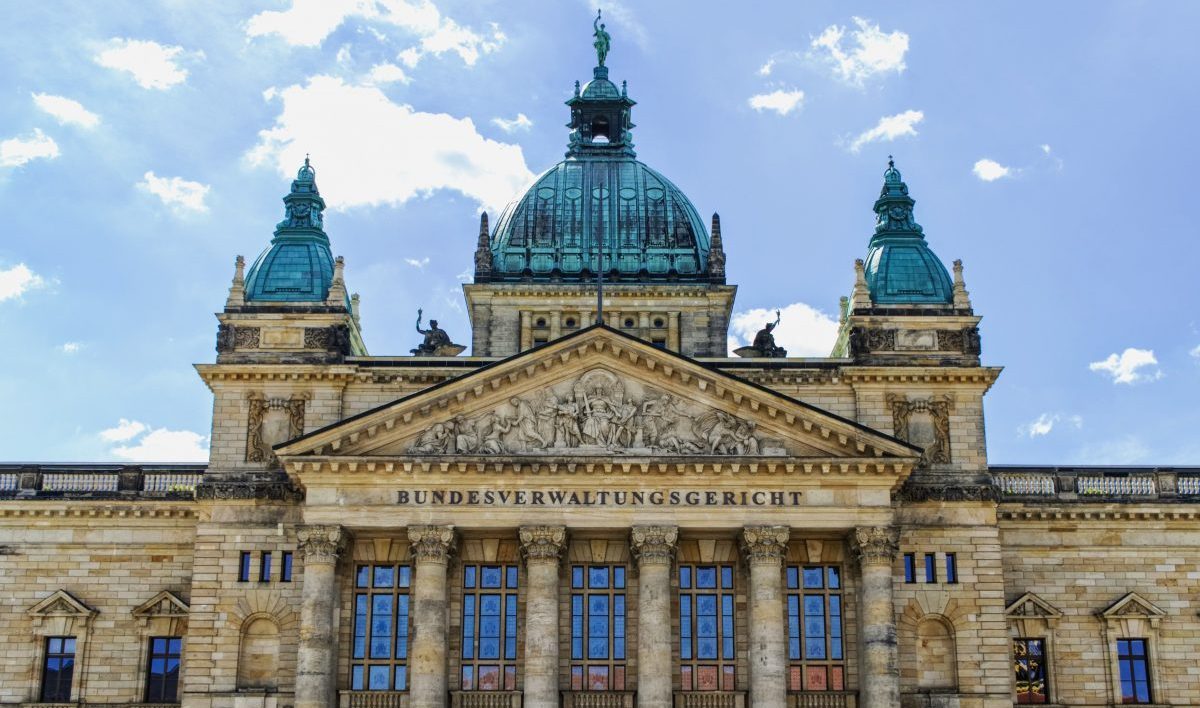 Bordered by Norway, Sweden, and Russia, Finland is one of Europe's most northern countries attracting over six million tourists each year. In recent years. there has been a distinct increase in tourists visiting Finland. This is partially due to the fact that the country has been cited as one of the cleanest and "greenest" countries in the world. On top of that, Finland is also known as one of the safest places for tourists.
In addition to these important factors, the cities in Finland have much art and history to showcase and the country offers tourists a chance to see one of the wonders of the world, the Northern Lights or Aurora Borealis.
Tourists who enjoy outdoor activities can partake in some pretty unique activities like extreme winter sports, dog-sledding, ice-swimming and much more. Finland travel is easy thanks to the good air and rail system which means that you can easily visit Finland using public transport.
If you are not already booking your ticket to Finland, read on to find out why the wonderful cities in Finland must be added to your travel bucket list.
1.
Visit Finlands' Great Capital Helsinki
Helsinki is the vibrant capital of Finland, picturesquely situated on a peninsula in the Gulf of Finland. This beautiful area is almost completely surrounded by small islands and waterways. Tourists arriving by sea will immediately spot the city's most prominent landmark, the Helsinki Cathedral on Senate Square. This is a popular place for tourists who come to admire views of the city from this lofty location. Also, close by, tourists and locals congregate in Market Square where you will find many food and craft stalls.
If you are an architecture enthusiast you will find plenty of impressive buildings to admire in the capital of Finland's compact city center, and on Senate Square in particular. A few of the most important are the National Museum, the Presidential Palace, The City Hall and the Bank of Finland.
2.
Drop By The Presidential Palace
Tourists who enjoy art and culture will be pleased to find there are several excellent museums and art museums to visit including the Museum of Contemporary Art Kiasma, HAM (Helsinki Art Museum) and Ateneum Art Museum. Also, if you are planning to tour several of Helsinki's tourist attractions it would make sense to buy a Helsinki Card.
The Helsinki card gives you free or discounted entrance to dozens of tourist attractions. This includes the museums, a sight-seeing bus tour and much more. If you have the time, you should definitely visit one of Helsinki's most popular tourist destinations, the 18th century.
Suomenlinna Fortress Island, which is spread across six small islands and is a UNESCO World Heritage Site. The fortress is reached by ferry in about 20 minutes from Helsinki. There is a 1.5-kilometer walking route across the fortress with interpretive signage and the chance to explore the close confines of a 1933 submarine. Also, this site is open to tourists all year round.
3.
Meet Santa Claus In The City Of Rovaniemi
Rovaniemi is the capital of Lapland in the far north of Finland. In case you did not know, this is the home of Santa Claus. Therefore, it's a must-see city for any tourist traveling with children. However, even if you do not have children in tow, no visit to Finland would be complete without venturing to the Arctic Circle. Here, you and your family have a chance to see the amazing Northern Lights.
Rovaniemi was badly damaged during WWII so much of what you see today is modern. Also, Rovaniemi offers several attractions including the Arktikum Science Museum and the magical Santa Clause Village. Here your children can meet Santa and see some of the many letters he receives each year at the Post Office.
Rovaniemi is also your gateway to the many unusual activities available in Lapland. There are several excellent guided tours and excursions including reindeer and husky tours, wildlife tours and Northern Lights Photographic Tours (seasonal). The best time to see the Northern Lights in Lapland is between September and March.


4.
Look For Something New In Old Turku
Turku is definitely one of the cities in Finland that you should not miss. This is the oldest city in the country and was once the capital of Finland. At first glance, you may wonder why there are so few really old buildings. This is due to the fact that Turko has suffered many fires and was badly damaged during WWII.
What makes Turku so imminently worth visiting is its coastal location and the fact that it is surrounded by thousands of pretty little islands. You can spend a few hours strolling up and down the pedestrian boulevards on either side of the River Aura, stopping here and there to visit one of the popular boat bars.
However, the most important tourist attractions are the Cathedral of Turku (which dates back to the 1300's) and Turku Castle, which is located close to the harbor. Turko has recently gained a reputation for being the foodie capital of Finland. Here, you can savor delicious modern Finnish food cooked over open fires.
There is also a brewery and coffee roastery on the premises and more gourmet options are planned for the future. Find it at Graniittilinnankatu 2, 20100 Turku, Finland.
5.
See Finlands' Unique Culture In Tampere
No visit to the cities in Finland would be complete without experiencing the country's sauna culture. Luckily, Tampere happens to be the Sauna Capital of Finland (and, in fact, the world!) boasting the largest number of public saunas in the country. In addition to trying out a sauna experience, Tampere offers a host of other interesting activities and attractions for tourists.
Additionally, if you're into museums, you will find some interesting ones to explore in Tampere's Vapriikin Museum Centre. This includes a Natural History Museum, a Doll Museum, a Shoe Museum, and a Mineral Museum, all under one roof. Along with these fabulous attractions, there are several art museums and even a Lenin Museum.
When you have had enough of museums you could head to the Sarkanniemi Theme Park. Here, there are over 30 rides for visitors of all ages.
Note: You can fly to Tampere using Scandinavia Airlines, Finnair and Air Baltic. Also, you can use the excellent Finnish rail network to get you there from within Finland.
6.
Venture Into The City Of Kemi
When you choose Finland travel, there is never a dull moment! Of all the cities in Finland, Kemi offers some of the most unique and memorable activities for adventurous tourists. The city is located on Bothnia Bay in the north of the country, close to the border with Sweden.
Also, it is just over 100 kilometers from the famous Santa Claus Village in Rovaniemi. If you visit Finland between December and April you can embark on a fascinating adventure cruise on the Icebreaker Sampo to experience Arctic Scenery. Be sure to bring your winter woollies!
Additionally, the most popular tourist attraction in Kemi is the fabulous Snow Castle (end of January to April). This castle is built from scratch every January and melts when temperatures increase in April. You can visit for a drink, a meal or an overnight stay in one of the hotel rooms. You could also book an amazing Lapland Glass Igloo with views of the Northern Lights.
Other fun activities for tourists include snow-mobile excursions over the frozen ocean and fitness ice-fishing!
7.
See Finland's History In Rauma
Rauma is one of the oldest cities in Finland, dating back to 1442. The town attracts many tourists who come to admire the beautiful old wooden buildings in Old Rauma; one of Finland's UNESCO World Heritage Sites. Any history enthusiasts planning to visit Finland should definitely add this quaint little town to their Finland travel itinerary.
As you explore the rambling cobblestone streets and narrow alleys of Old Rauma, you will feel as though you have stepped back in time. Also, besides her beautifully preserved Old Town, which boasts over 600 buildings, Rauma is famous for bobbin lace-making.
8.
Get Artsy In Oulu City
Tourists from outside of Finland may never even have heard of Oul. However, it is the fourth largest city in Finland, located on beautiful Bothnia Bay in northern Finland. Oulu is certainly worth a visit if only to soak up its vibrant and modern atmosphere as you join the throng of tourists who like to stroll along Rotuaari Promenade's cafes, restaurants, and up-market boutiques.
Interestingly, the town is also home to the Tietomaa Science Centre; located in an interesting old leather-processing building. The center offers fun and educational activities for all ages and is definitely worth a visit. The Oulu Museum of Art is home to a beautiful collection of artworks housed in a building near the city center.
If you would like to see how Oulu may have looked in the past, you can visit the Turkansaari Open Air Museum and Kierikki Stone Age Centre. Also, here you can see a collection of 40 buildings that showcase Finnish rural culture. Also, if you fancy a swim you can head to Nallikari Beach which has a variety of facilities for tourists.
9.
Drop By The Medieval City Of Porvoo

Porvoo is another of Finland's really old towns that definitely deserve a place on your "visit Finland" itinerary. This medieval town, which dates back to the 1400s, is conveniently located just 50 km from Helsinki. It can easily be accessed by bus or train in just over an hour. However, you can choose to take a half-day guided tour from Helsinki instead.
The town is easy to explore on foot with the help of a map from the Porvoo City Tourist Office. However, you can also join a guided walking tour if you prefer. All tour details can be obtained from the tourist office. The main tourist attractions are the beautiful old wooden buildings, the lovely stone cathedral, the Old Town Hall and the Red Brick Warehouses along the river.

10.
Take A Tour Through Savonlinna
Each of the lovely cities in Finland has something special to offer tourists. When you have had your fill of touring the historic cities you may be in the mood for some outdoor recreation against the backdrop of Finland's stunning Lake District. The town of Savonlinna is your gateway to exploring this beautiful region. It offers a host of year-round activities for visitors to Finland.
The most-visited tourist attraction in Savonlinna is the outstanding Olavinlinna medieval castle which hosts the annual opera festival in July. At the castle you will find two museums and three historic ships, each of which hosts regular exhibitions. Also, once you have toured the castle you may like to go for a scenic cruise around the archipelago or visit one of two national parks.
There are many things to do in the national parks including hiking, trekking or cycling. Savonlinna also offers a good selection of water sports in summer. Likewise, ice skating and ice fishing are popular winter activities.
11.
Stay Safe In Lappeenranta
The last of our featured cities in Finland is Lappeenranta. Located close to the border with Russia, it's home to an interesting hilltop fortress known as Linnoitus. This structure was completed by the Russians in the 18th century. Today, tourists will find the old fortress is home to a fine collection of galleries, craft workshops, and museums. If you are interested in aviation you should make time to visit the Karelia Aviation Museum. This museum is where you can admire three hangars full of aircraft of all descriptions.
Also, you should take a tour of the largest lake in Finland. You can take a scenic cruise on Lake Saimaa; on a historic tarred steamboat called the Prinsessa Armada. This cruise ship can be found moored at Harbour Square. Additionally, one of Lappeenranta's claims to fame is that the largest sandcastle in the country is built here every year. While visiting, you can view the latest design between June and August each year.
Before you come to the end of your Finland travel you may like to take a short detour into Russia; you can apply for a visa-free 72-hour excursion to marvelous St. Petersburg. To get there you just need to jump aboard the Allego Train at the Vainikkala Station and step off 90 minutes later in Russia.