Stockholm is absolutely spectacular. Not only does it boast of being the capital of Sweden, but it is also widely regarded as the world's most beautiful city. It has beautiful narrow cobbled streets, majestic historical buildings and acres of forests and greenery. Truly, Stockholm is a feast for the eyes.
If you are planning to travel to this land of beauty somewhere in the near future, you'd best get ready for adventure. Do you wish to tread the path that Stockholm's royalty trod? Or better yet, catch a metro down to Stockholm's highly interactive ABBA museum in Djugården? There are so many possibilities!
Here is a list of things you must do whilst in Stockholm.
1.
Visit Stockholm's Metro Stations
It is cheaper overall to explore Stockholm with its metro as your primary mode of transport. Still, even if you are not planning to use the metro, you should still stop by their stations to marvel at its iconic art.
Stockholm's subway system is referred to as "the world's longest art exhibition gallery". It is 110 kilometres long and features 100 stations, roughly 90 of which have been decorated with sculptures, murals, engravings and paint. Basically, if you take the metro around Stockholm, you will be bearing witness to one of the city's finest art galleries at the same time.
Gamla Stan, also referred to as Old Town, is one of the most beautiful towns in Europe. This is where Stockholm's famous cobblestone streets and bright buildings are.
Time seems to have stopped in this little settlement; buildings and sculptures are carefully preserved so the entire town serves as an open-air 'museum' of sorts. Regardless of which winding street you walk down, you stand surrounded by little pieces of history.
In Gamla Stan, you will find the Stockholm Cathedral (Storkyrkan), the Nobel Museum (Nobelmuseet) and one of the largest palaces in the world, Stockholm's very own Royal Palace (Stockholms Slott).
You could also stop by Stortorget, the oldest public square in Stockholm. It is like a mini shopping hub that has markets, performances and award-winning restaurants. Next, you could challenge yourself to find Mårten Trotzigs alley (Mårten Trotzigs gränd). It's the narrowest street in Stockholm, reaching only 90 centimetres wide at its narrowest point.
Last but not least, make sure to stop by the stunning, "must visit" Riddarholmen Church (Riddarholmskyrkan). It does have an entrance fee, but the magnificence of this building simply should not be missed for the world.
Djurgården (Kungliga Djurgården) is a quiet and peaceful island with many famous museums and attractions. In fact, you might have heard of some of them but never knew that they were from this quaint little island in Stockholm.
Even if you are not interested in Museums and popular attractions, Djurgården is still worth checking out. The island has large expansive forests and is home to many historical buildings, monuments, and galleries. Just keep walking and you will surely find something that fascinates you.
4.
Seek out Skansen, the world's oldest open-air Museum and Zoo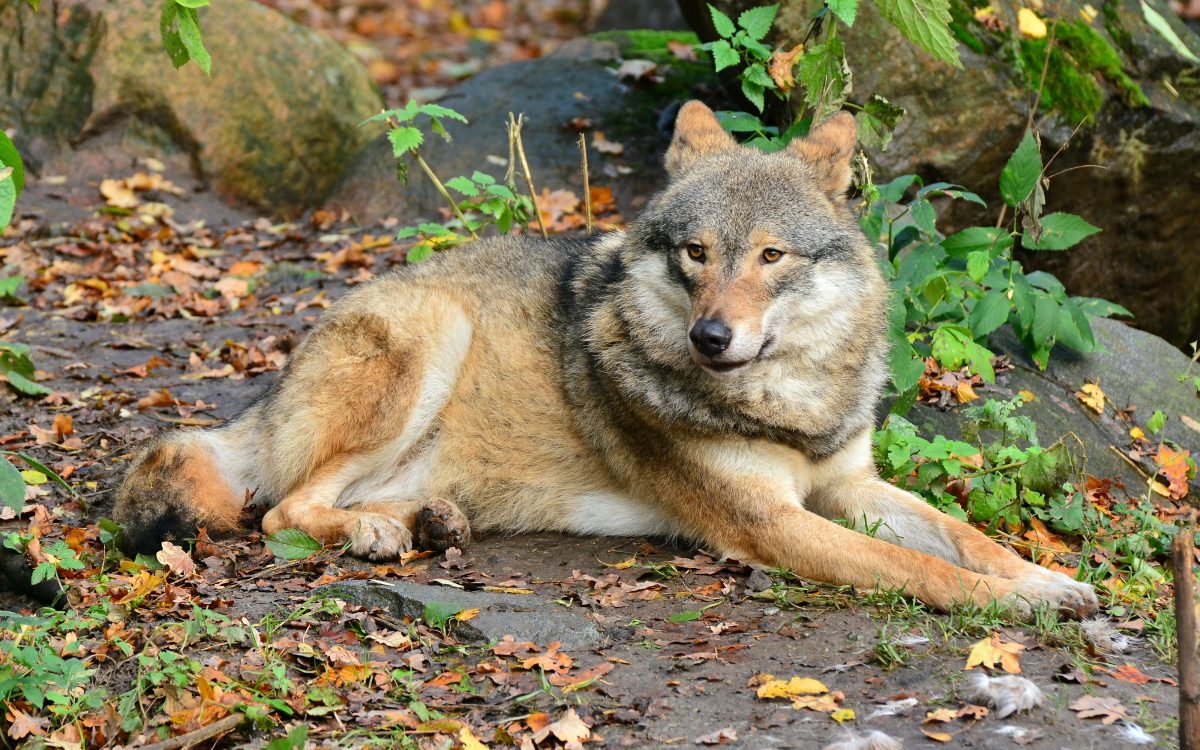 Yes. You read it right. Skansen is an open-air Museum and Zoo. It is a two in one wonderland, located on the island of Djurgården in central Stockholm, Sweden.
There is the Bollnäs square (Bollnästorget), the central part of Skansen, where you can find the Bollnäs dance floor and the Museum shop. For animal lovers, there is the Delsbo farmstead (Delsbogården); farm animals like cows and horses wander the fields and to the north, there are free-range wild animals such as wolves and reindeer.
Most popular of all are the Skansen Aquarium (which is quite frankly more like a small Zoo with its monkeys, crocodiles and other exotic animals) and the Children's Zoo (Lill-Skansen).
Did you know?
Touring Skansen is super immersive as Skansen guides are donned in period costumes, farmers are dressed in farm wear and craftsmen are at work in their workshops. There are reconstructed homes and farmsteads depicting how life was like in Sweden many years ago. You will feel as if you have been transported to a different era altogether.
The highly revered Vasa Museum (Vasamuseet) is a museum of maritime history which is located on the island of Djurgården. The museum displays the only intact 17th-century ship that has ever been salvaged, a 64-gun warship, Vasa, that sank on her maiden voyage in 1628. Outside the museum, are four floating museum ships moored in the harbour: the ice breaker Sankt Erik, the lightvessel Finngrundet, the torpedo boat Spica and the rescue boat Bernhard Ingelsson.
The museum also showcases preserved items from the ship, as well as exhibits that teach visitors about the history of Sweden.
6.
Get ready for fun at Gröna Lund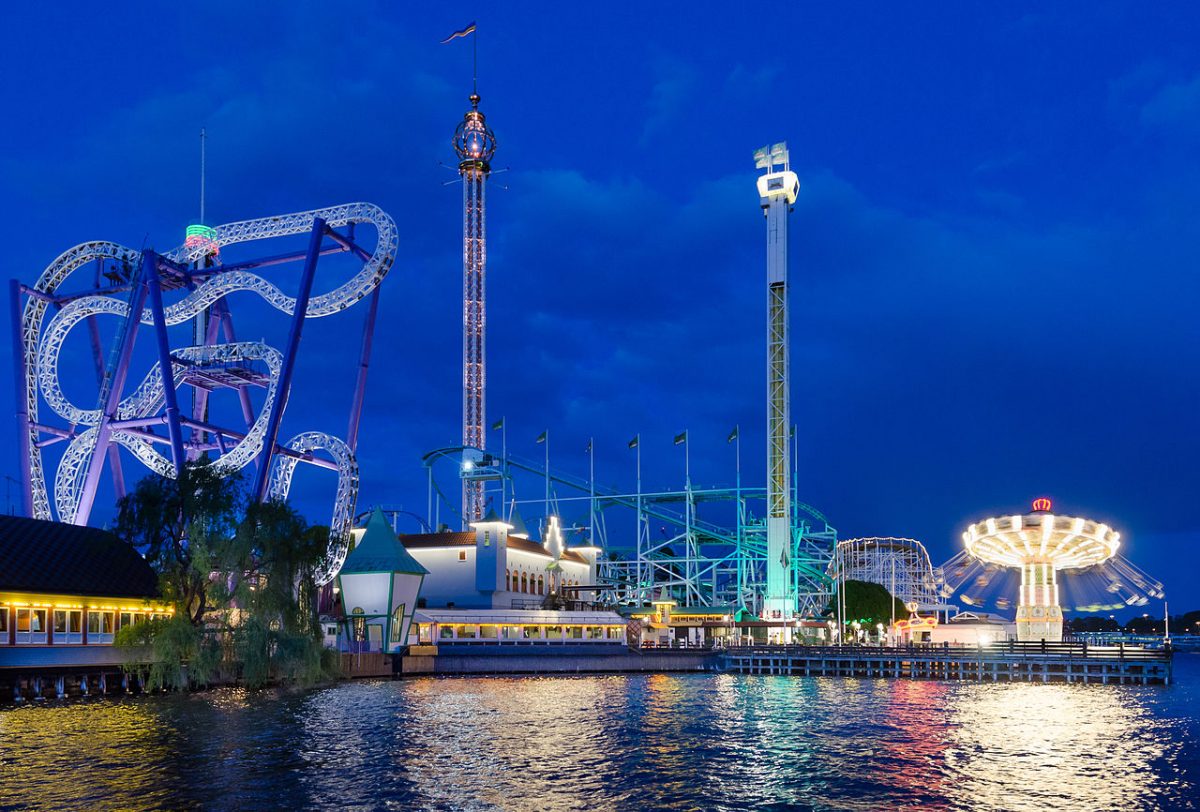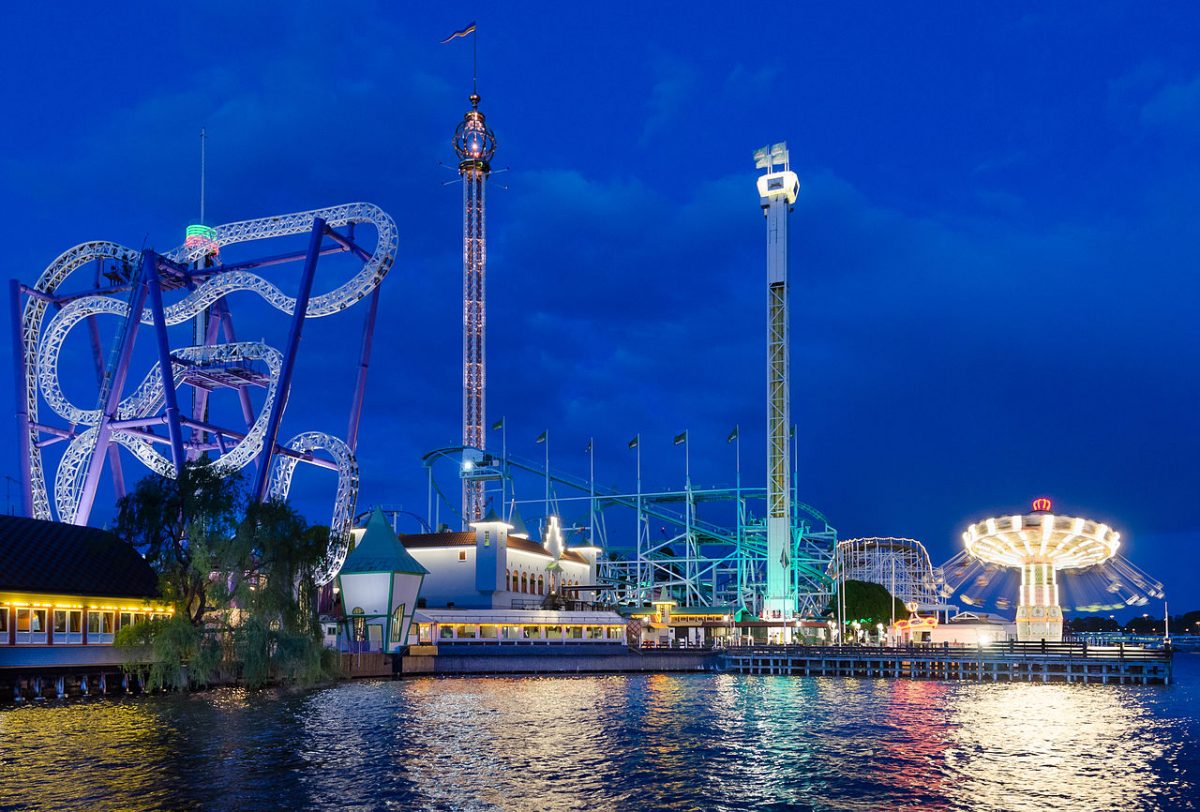 Every tourist destination has to have an amusement park and Stockholm is no different. Welcome to the beautiful and magical world of Gröna Lund!
This joy-filled amusement park can be found in Djurgården. It has over 30 attractions and rides such as the tunnel of love, funhouse, roller coasters and much more. Gröna Lund also has quite a few attractions specially built for children so it pretty much guarantees a fun time for the whole family.
You might not expect this, but Gröna Lund hosts many performances and concerts throughout the season as well. Music concerts in particular. During one particular summer, Gröna Lund hosted more than 70 artists, both international and local, on their stages. Check out the website to see if your favourite artist is playing during your visit. Trust me when I say that Gröna Lund has no end to its fun. You won't have to worry about running out of things to do after you tried all the rides.
Please note that Stockholm Passes are not valid during special events like concerts at Gröna Lund. There are extra admission prices past 1800 – an extra 290 SEK.
7.
Bathe in nostalgia at the ABBA Museum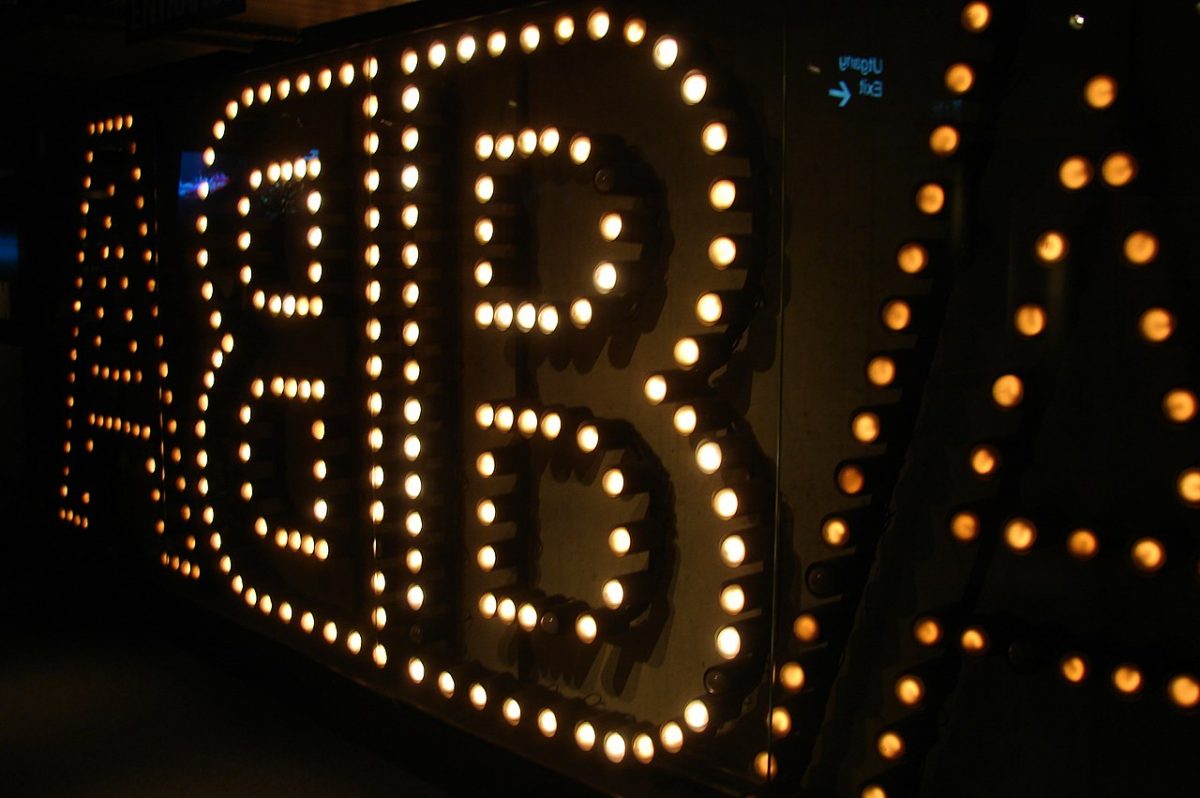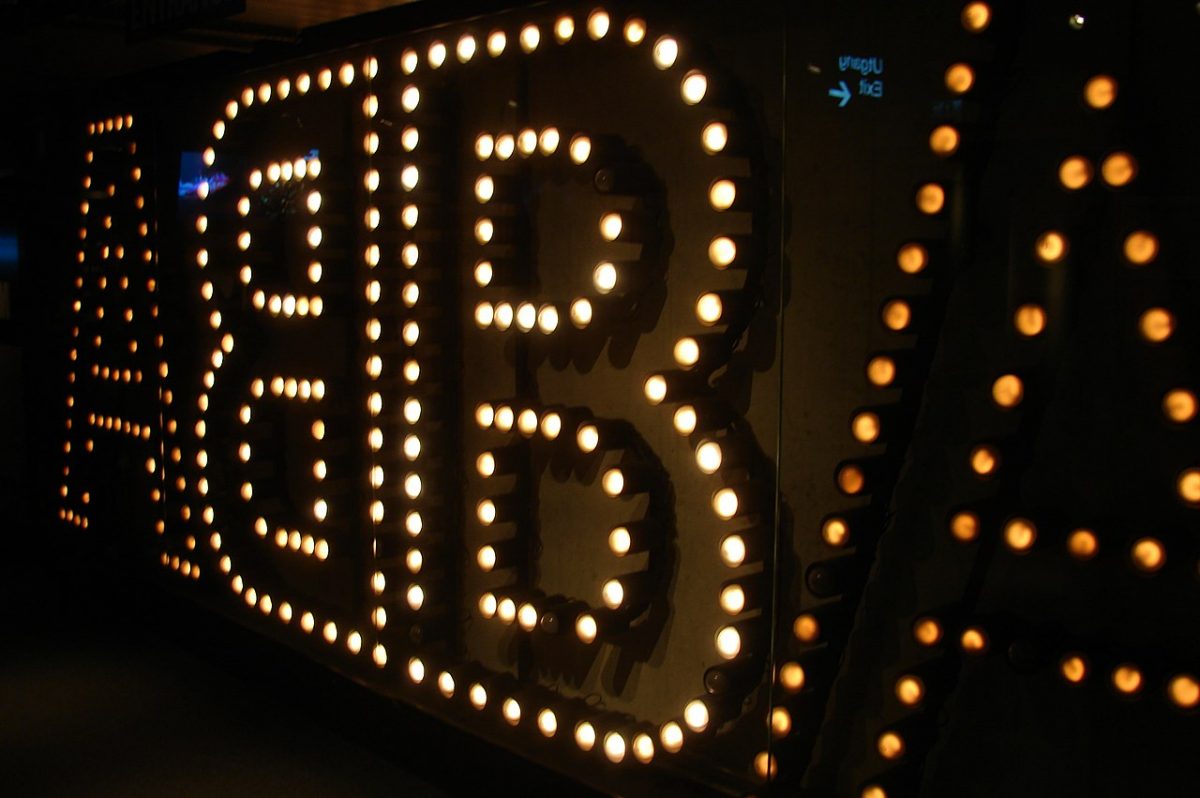 Few can claim that they do not know about the Swedish band, ABBA. They were a Swedish pop group formed in Stockholm in the 1900s. Truly, a band to be fondly remembered as the pride and joy of the Capital. They were extremely successful, often ranked in popularity just below The Beatles.
Find out more about their successful history in the museum, located at Djurgården, Stockholm. You can also buy back some souvenirs to remember them by.
8.
Have a jolly good time at Junibacken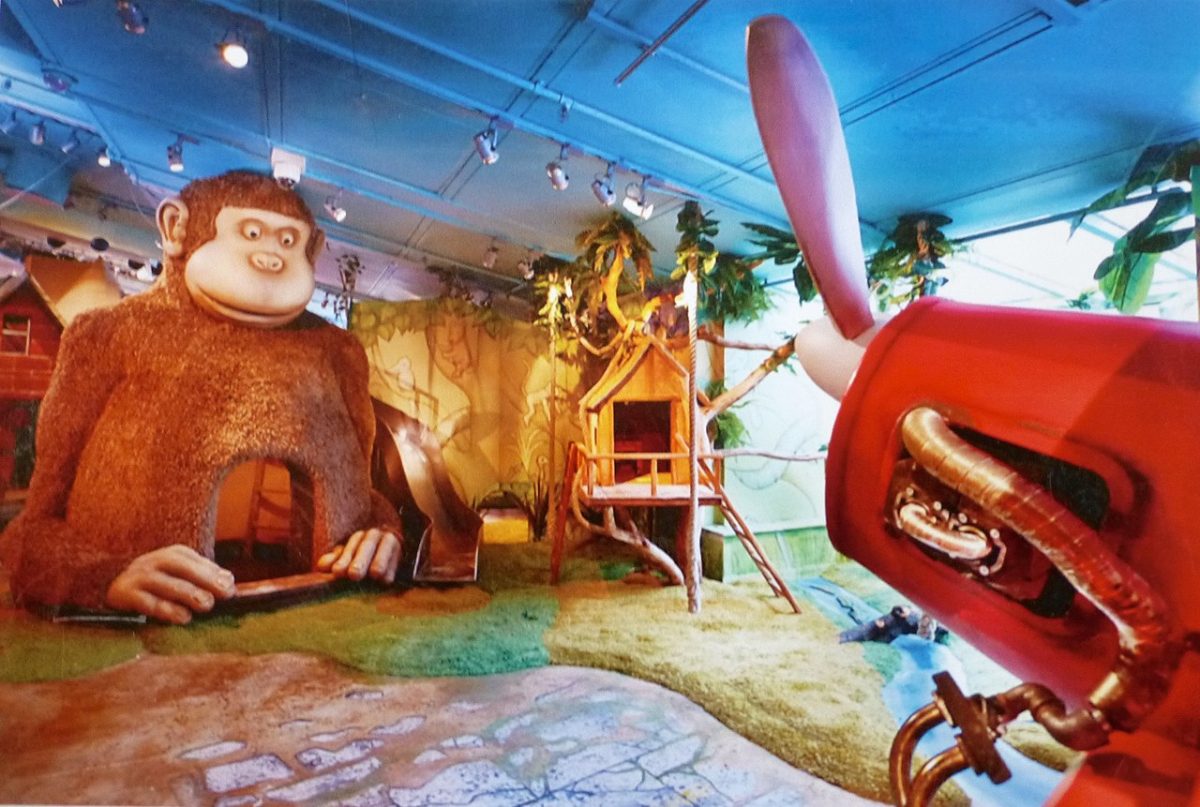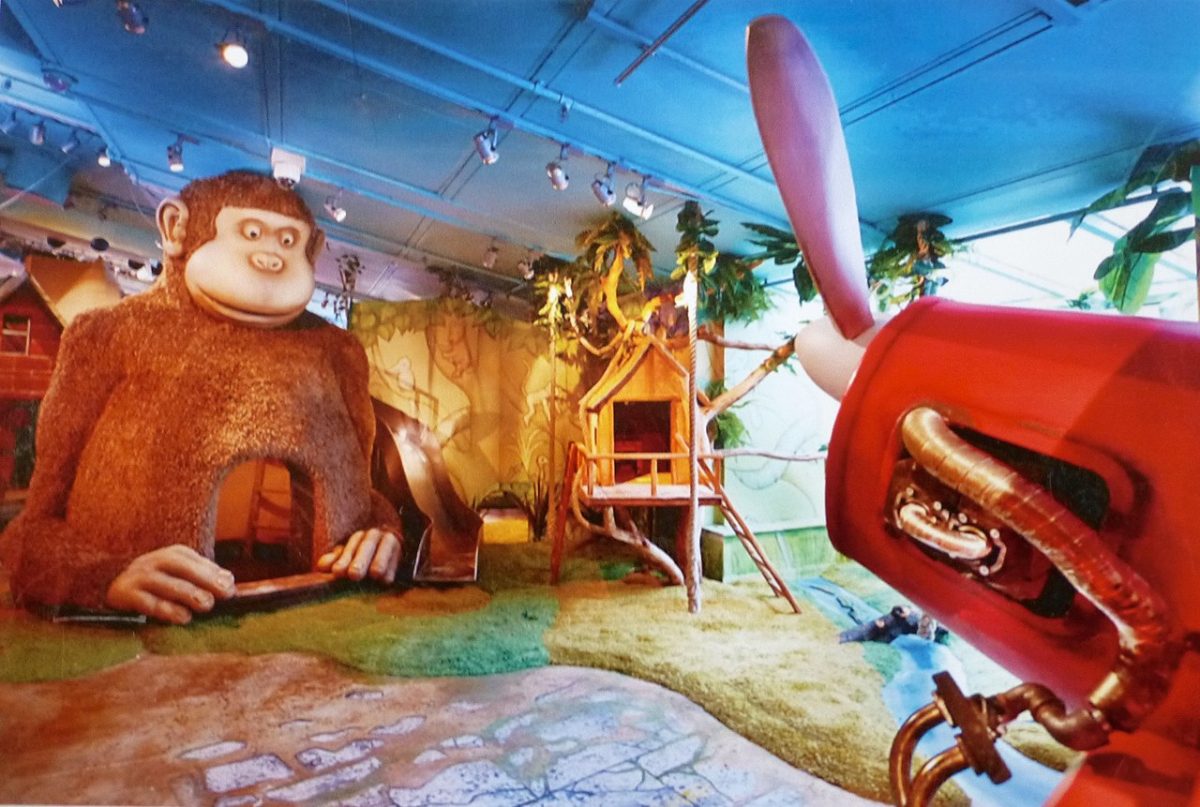 Most people travel to de-stress and see the sights. Here at Junibacken, you can let your hair down and find your childlike spirit once again. Junibacken is a children's attraction located on the island of Djurgården. If you have any children travelling with you, this is one stop you cannot afford to miss.
Junibacken is the stuff of hopes and dreams… and storybooks. It contains the largest children's bookstore in Sweden, a Storybook Square and a public square where there are houses devoted to a separate Swedish children's book characters. You can enter the little houses, touch and play with the furniture. Don't worry too much about your child breaking anything, these exhibitions are geared towards children after all.
There is also a child-friendly railway station which gives visitors miniature toy train rides through the world of Astrid Lindgren's books. It ends at an exhibition of sorts, dedicated to Lindgren's most well-known character, Pippi Longstocking.
It is one of Stockholm's most visited tourist attraction. So what are you waiting for?
9.
Kick back and relax in Kungsholmen
Alright, the last five attractions were at Djurgården, so that's enough of that. Now let's take a look at Kungsholmen, a laid-back residential island, where you can get to meet some locals. Don't worry about communication issues. Although the most widely spoken language in Stockholm is Swedish, they often speak Finnish and English as well. Stockholmers (stockholmare) that you approach for directions or small talk will most likely understand you.
Kungsholmen is home to Stockholm's City Hall (Stockholms stadshus), where the annual Nobel Prize ceremony is held and visitors are given the chance to scale a large flight of stairs to reach the peak of the tower. Speaking of which, the City Hall is located at the edge of Kungsholmen, so if you walked past the building, you could take a walk along the shoreline.
The Stockholm Court House (Stockholms tingsrätt) is a sight for the eyes as Stockholmers and tourists often stop to admire its building design, even Ragnar Östberg, designer for Stockholm's City Hall has expressed their admiration. Reading about its beauty is different from seeing it in person, so next time you are in Stockholm, remember to stop by and see it for yourself.
10.
See the sights at Södermalm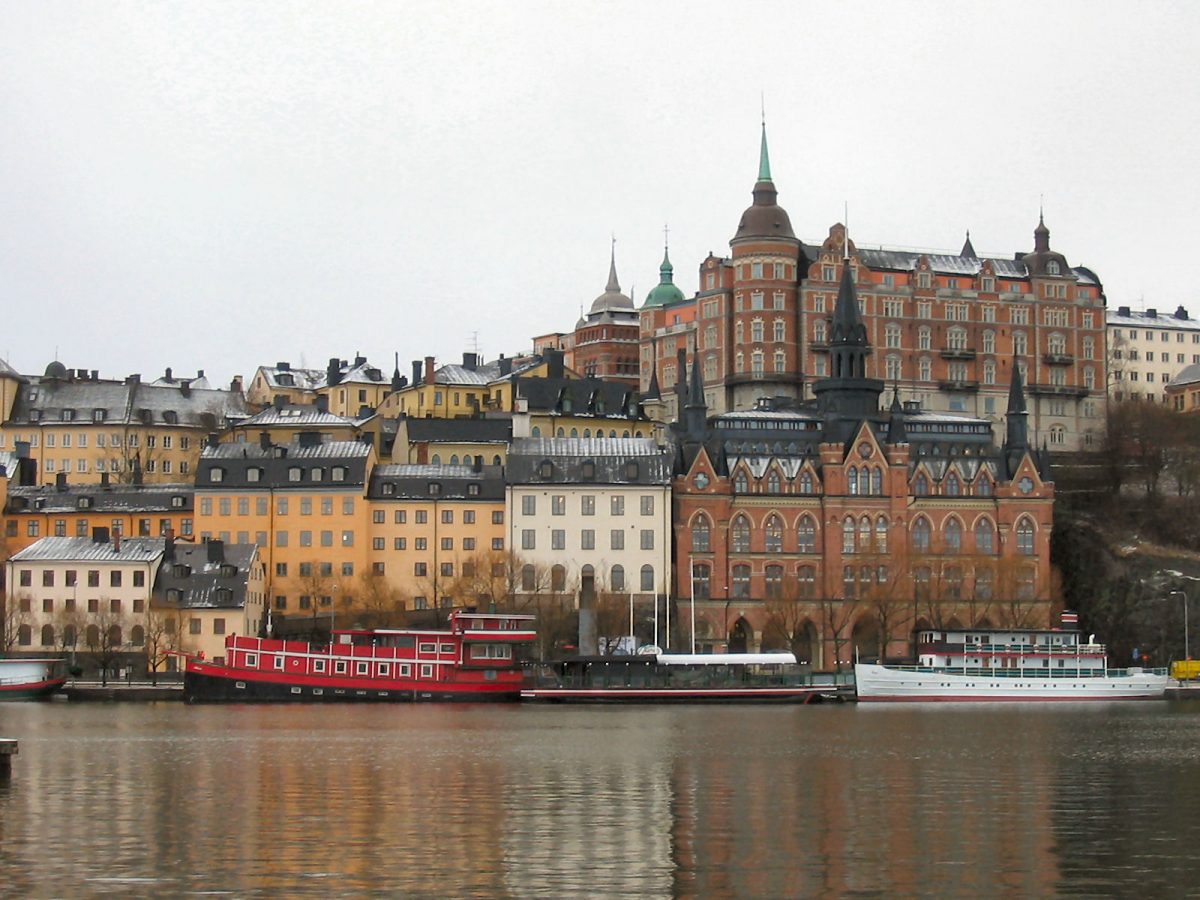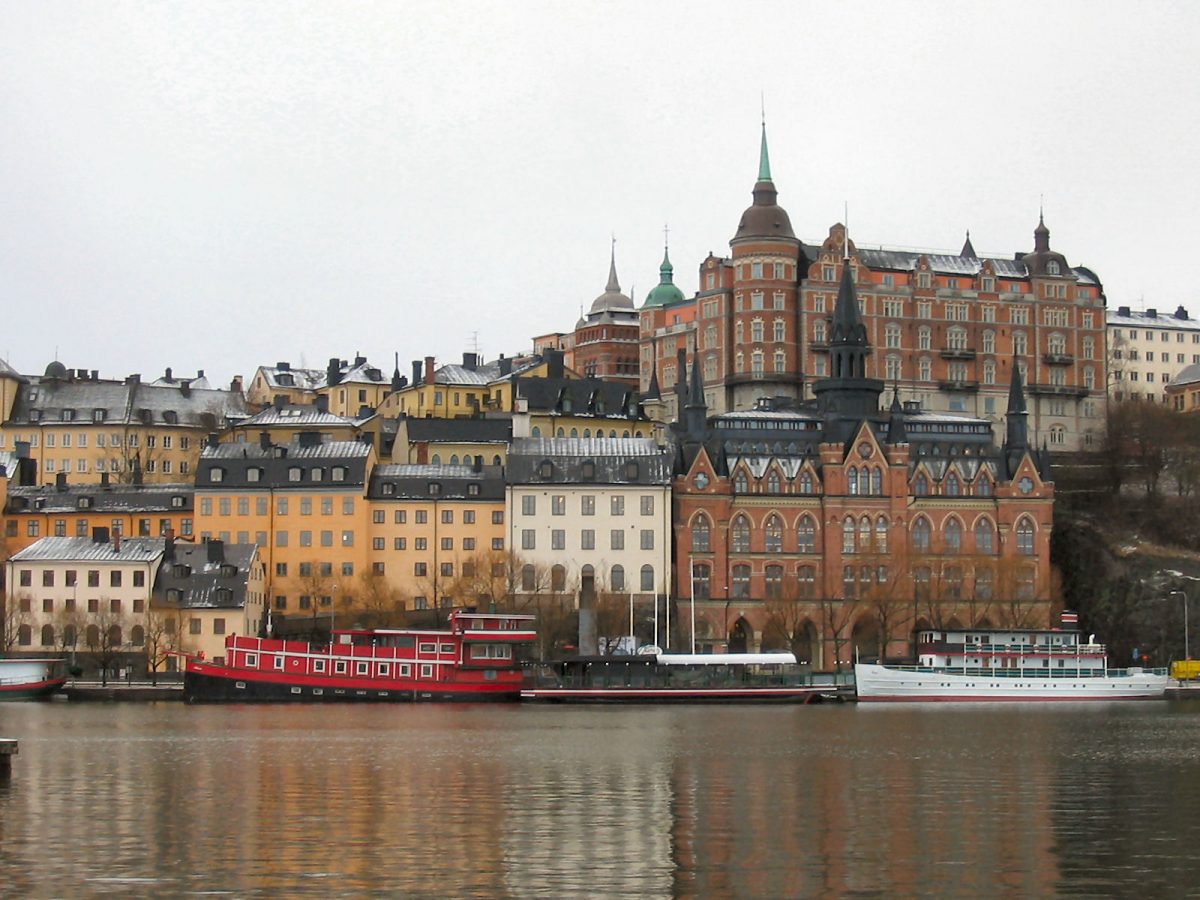 Södermalm (stadsdelsområde) is a city district area in central Stockholm that is very well known for being "laid-back". Perhaps it's the vibe you get from the mellow color scheme from its buildings. Yet it is interesting that Södermalm gets such a label considering it's the most populated borough of Stockholm. How could a populated city be laid-back? Oh well.
Södermalm is most known for its shops and cafes. It is also known for picnics and suntan spots on grassy turfs. The outdoor pool of Sweden's National Swimming Hall (Eriksdalsbadet), also known as the biggest swimming centre in Stockholm, is notorious for having soft green grass that tourists love to lay on. Remember to bring your swimsuits and picnic baskets!
11.
Find inspiration at Fotografiska
If you have the time, stop by Fotografiska, a centre for contemporary photography which also has a photography academy business on the side. Many fans of photography and aspiring professional photographers will put Fotografiska at the top of their list of things to do in Södermalm, Stockholm. However, even if you are just interested in browsing the galleries, Fotografiska still has a lot of potential. Their galleries are very large and awe-inspiring. In fact, its website calls Fotografiska "the Museum of photography".
If you are particular about which exhibitions you might like, you should check Fotografiska's website for daily updates on new exhibitions and their dates before you visit. Fotografiska is a hot tourist attraction, so even if it doesn't sound like your cup of tea, you should still definitely try and stop by.
12.
Be entertained at Bio Rio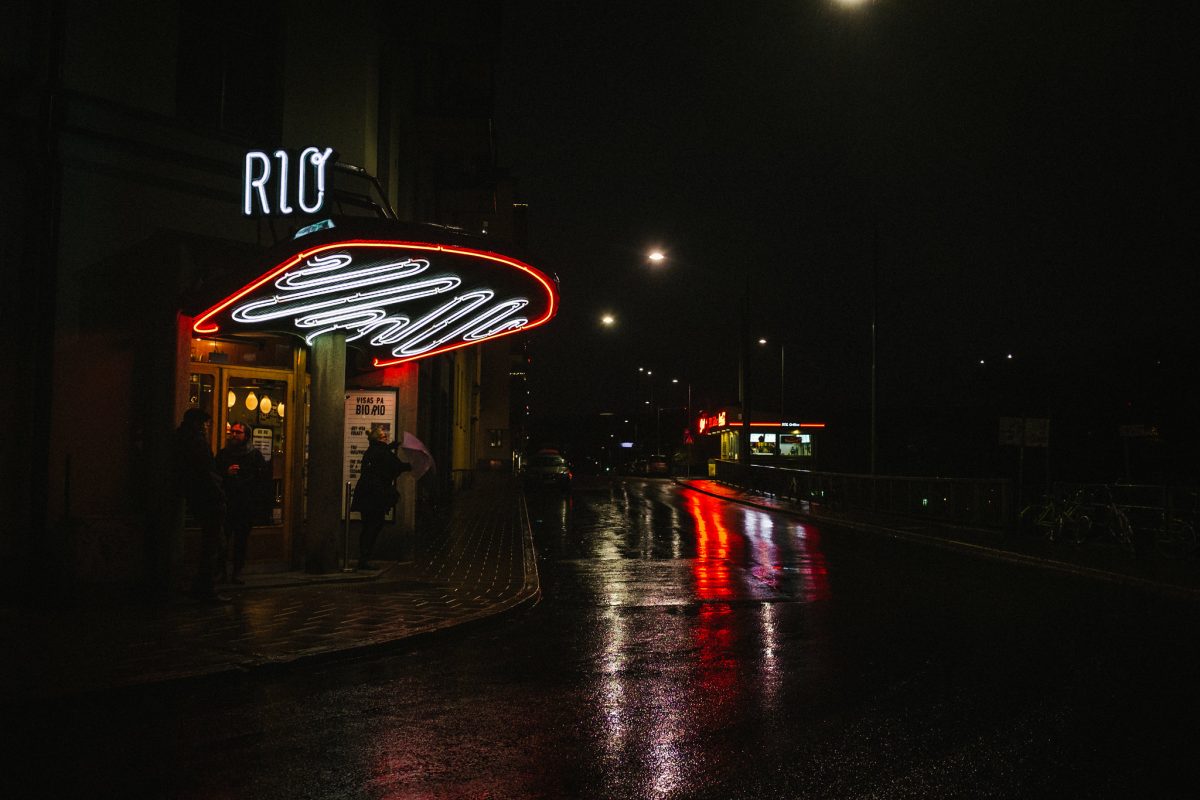 The Bio Rio is a small and cozy cinema with a giant reputation. It offers a wide variety of services besides movies such as live opera and theatre performances, documentary screening, children's films and Sunday "Filmfrukost" (movie breakfast), where you can have your breakfast meal while watching your selected movie on the big screen.
Did I mention that Bio Rio's seats are super soft and plush? It's much like your comfy sofas back home in your living room. In fact, some of its theatres are said to have beanbags as well! They truly are taking the movie viewing experience to a whole other level.
So, if this interests you, make sure to stop by Bio Rio in Hornstull, Södermalm, Stockholm. This attraction is almost always packed full of people, so remember to book your tickets ahead of time.
13.
Experience healing at Hellasgården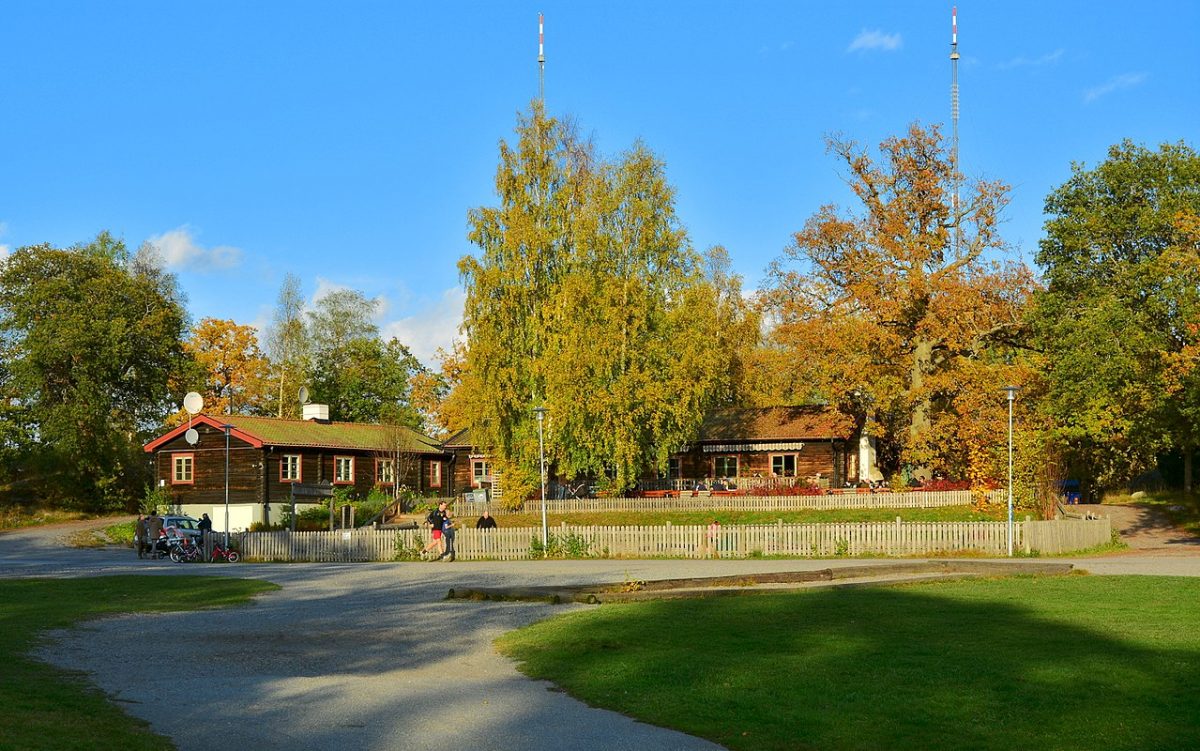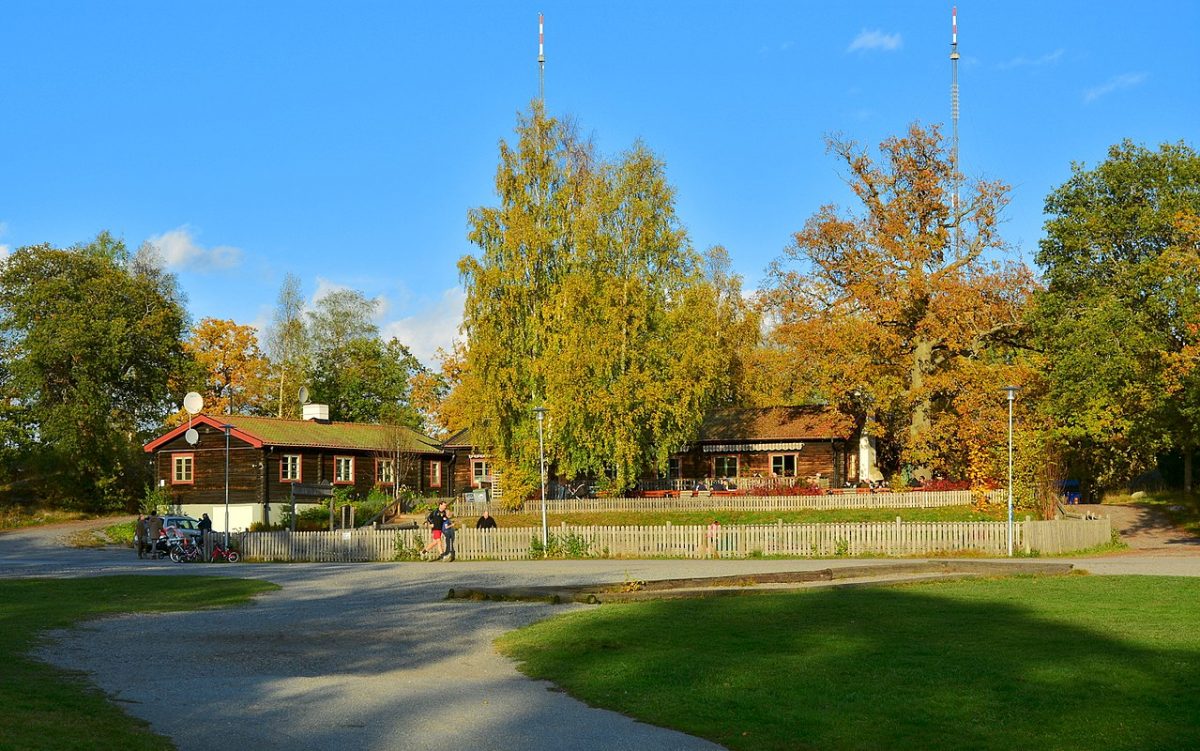 Hellasgården doesn't literally heal people's wounds and ailments. However, there is always a saying that being in nature heals our minds and souls. There are tons of activities to be done here regardless of season so each and every visitor trying to find an escape from city life will find at least one activity that he or she will love.
Because Hellasgården is located by Nackareservatet, a Nature Reserve, it is able to preserve acres of nature untouched by industrialization. It has lakes, pine trees, rocks and wetlands with walking paths and trails for those who simply want to meander at their own pace. You can dip in pools (or icy cool waters during winter) or relax in saunas.
Hellasgården is a nature lover's paradise and it's definitely something worth checking out.
Other activities in Hellasgården
Sports fans rejoice! You can play tennis or volleyball, do yoga, go mountain climbing or play football and miniature golf. If you are a fan of getting wet, You can go paddling in waters with canoes or kayaks. Ski down snowy slopes, go ice fishing and much more.
The End
There is so much to do in Stockholm and I hope this helps you pick out your favourites. Which attractions interest you the most? Let us know in the comments below and subscribe for more TouristSecrets!