What to Expect from Vancouver's Weather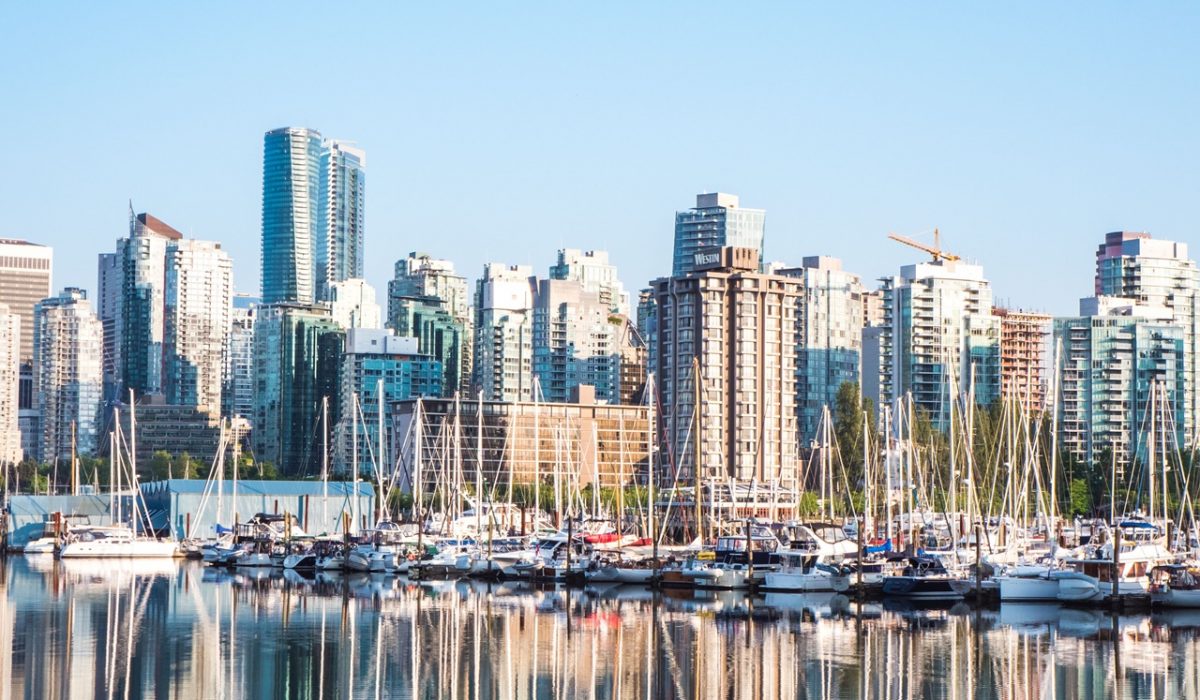 Vancouver, British Columbia, is without a doubt one of the most popular cities in Canada. Through the years, it has constantly ranked as one of the world's most liveable cities, according to the Economist Intelligence Unit's (EIU)'s annual reports and other credible sources. Apart from that, Vancouver is also known for its rich snow-capped mountains and deep blue seas. Vancouver weather, however, is a notorious aspect of the city — thanks to its year-round wet season, which earned it the nickname, "Raincouver".

If you're planning to visit Vancouver and you're worried about "Raincouver", don't fret! The city experiences pleasant weather nonetheless. And if you pack smart, you'll be able to enjoy your vacation in Vancouver. Continue reading to find out the annual weather pattern in Vancouver, the best time to visit the city, and what to pack depending on the season.
All-Year Vancouver Weather Analysis
Spring
Spring generally runs from March to May, and Vancouver weather during these months starts off rainy and wet, with March being the wettest month. Expect snowfall in areas with higher elevations as well. However, the temperature will start warming up in April, although mountains in Vancouver will still have snowfall.

The temperature in March ranges from an average high of 10.3°C (50.5°F) to an average low of 3.4°C (38.1°F). In April, the average temperature is 13°C (55°F), and in May, the average temperature ranges between 16.7°C (62.1°F) and 8.8°C (47.8°F).

Take note that although spring marks the start of warm weather in Vancouver, rainfall is still prevalent in the city. The rain falls for 17.5 days in March, 14.8 days in April, and 13.2 days in May. Regardless of the rain, spring is still one of the best seasons to start exploring Vancouver.
Summer
Summer in Vancouver runs from June to August. Vancouver weather in summer is the driest, and this sometimes results in drought conditions in July and August. In June, the days can be cooler than spring, while the weather starts to get warmer in July and August. Overall, the weather is warm without being too humid or hot, making it the perfect weather for festivals and events.

The temperature in summer starts with an average high of 19.6°C (67.3°F) and an average low of 11.7°C (53.1°F) in June. In July, Vancouver weather ranges between 22.2°C (72°F) and an average low of 13.7°C (56.7°F). Lastly, the temperature in August varies between 13.8°C (56.8°F) and 22.2°C (72°F). July and August are the warmest months overall.

Additionally, forest fire smokes may become a hazard in August. It reduces temperatures but makes the air quality dangerous. Before heading out, make sure to check for local advisories regarding forest fires.
Autumn
September, October, and November mark Vancouver's autumn season. Autumn starts off with pleasantly warm weather, perfect for outdoor activities. During this time, Vancouver weather begins to drop as winter approaches. Early September is also one of the best times to visit Vancouver thanks to its consecutive days of clear, sunny skies, although the weather starts to get cooler in the latter half of the month.

The average temperature in September ranges between 18.9°C (66°F) and min 10.8°C (51.4°F). In October, the average high temperature is 13.5°C (56.3°F) and the average low temperature is 7°C (44.6°F). Vancouver weather in November averages between 3.5°C (38.3°F) and 9.2°C (48.6°F).

Take note that while the weather starts off as mild and sunny, it tends to get rainy in the last days of October and especially in November. When heading out, make sure to bring an umbrella and your rain gear. November is also the year's wettest month, marking the start of cold rain and winter.
Winter
Winter in Vancouver runs from December, January, and in the earlier days of February. Although there isn't much snowfall as compared to other cities in Canada, expect large amounts of rain and slush. The days are shorter in December, and the sunset can be as early as 4:15 pm in some days. January also has fewer days of sunshine, and expect Vancouver weather to be cloudy and wet since this is one of the coolest months. Although there are more rainfall and precipitation in February, it is generally warmer and there is a fair amount of sunshine.

The average temperature in December varies between 0.8°C (33.4°F) and maximum 6.3°C (43.3°F). In January, the average high and low temperatures are 6.9°C (44.4°F) and 1.4°C (34.5°F), respectively. Meanwhile, in February, the last month of winter, the average temperature ranges from 1.6°C (34.9°F) to 8.2°C (46.8°F).

In winter, everyone is advised to be extra careful when driving, as the roads get very slippery. Make sure to use snow tires, keep a safe distance from other vehicles, and beware of black ice. Flash freezing can be common during winter, so it's advised to follow safety precautions on the road.
What Is the Weather Like Around the Mountains Area in Vancouver
In Grouse Mountain, Mount Seymour, and other mountain areas, the weather tends to have lower temperatures. Areas with higher elevations like mountain ranges also have increased precipitation. Although predicting precipitation in Vancouver is a tricky process, it is generally believed that for every rise in elevation, precipitation also increases. As a result, mountains like the North Shore Mountains and places like North Vancouver get more rain, especially during the rainy months of November to January.

During winter, not all cities may experience heavy snowfall, but in Burnaby Mountain and other high-lying areas, snow is more common. Snow is also frequent in areas closer or at sea level, although not as strong or as heavy as those in the mountain areas. While downtown cities may experience pleasant weather in spring, it may still be snowy in mountain areas. Make sure to pack warm clothes when heading out to the mountains during this season.
When is the Best Time to Travel to Canada
The best time to visit Canada can be either during the fall or summer season. In summer, the weather is warm, sunny, and pleasant, although areas near mountains and seas still experience colder weather. Summer is also perfect for outdoor activities since most hiking trails are open, wildlife is active, and lakes, rivers, and other bodies of water have thawed out from winter. Some areas in Yukon, Nunavut, and northern territories which closed due to the snow are open during summertime.

However, summer also attracts more tourists since schools are out. Prices for hotels and attractions are also higher in summer, especially for popular destinations like Vancouver, Toronto, and Montreal. If you plan on visiting Canada within this season, make sure to book in advance.

On the other hand, the fall season boasts picture-perfect scenery, relatively cool weather, and fewer crowds. The summer crowds have left by this time, so there's less traffic, crowds, and queues on attractions. Fall in Canada is also known for its different festivities, a must-experience for travelers. In Quebec, don't miss the Gatineau Hot Air Balloon Festival and admire the colorful hot air balloons floating up in the air. For wine lovers, celebrate the grape harvest season with the locals at the Okanagan Wine Festival in British Columbia.

Nonetheless, no matter what is your preferred time to travel to Canada, there will be advantages and disadvantages. It all boils down to what you prioritize, whether these are cheaper hotels and plane tickets, fewer crowds, or the best scenery.
Best Time to Travel to Vancouver
In terms of weather, the best time to visit Vancouver is in the summer months when the weather is generally sunny and warm. However, as mentioned earlier, warm weather brings in more tourists. So if you plan on visiting during summer, expect thick crowds at most tourist attractions. You may also want to book tickets for popular attractions and hotels at least two or three weeks in advance.

If you want to visit Vancouver when there are fewer crowds, it's best to visit the city during off-season. Off-season months are November to mid-December and February to mid-March. Most hotels and plane tickets are also cheaper during this season, so this is the perfect time for budget-conscious travelers. There may be fewer sights to see in the city, but this is the best season to head to the ski slopes. Additionally, most indoor attractions are open all-year-round, so there's no need to worry about having nowhere else to go.

September is also the best month to visit Vancouver. Although not as warm as summer, Vancouver weather during fall months remains pleasant. You can also still enjoy outdoor activities in the first weeks of the month and admire the vibrant fall foliage in the latter days while the temperature hasn't dropped significantly. If you are traveling from Seattle to Vancouver, traveling by car is a good way to appreciate the colorful foliage.
What to Pack When Traveling to Vancouver
Spring
In Spring, you may opt to leave your thick winter clothes at home. Instead, pack lighter, warm clothes like long-sleeved shirts, sweaters, and jeans. Morning and evenings can still be a bit chilly, so make sure to have at least a winter jacket on hand. Umbrellas, ponchos, and waterproof rain gear are important since Vancouver weather in spring still includes light rainfall.
Waterproof clothes
Closed-toe shoes and/or sandals
Umbrella and rain gear
Warm clothes for layering (sweaters, sweatshirts, light jackets)
Hat
Summer
Vancouver weather in summer is mostly sunny and warm, so beachwear and summer clothes are essential. Make sure to also include a bed bug spray in your pack especially if you are heading out into the mountains or woods. Even if it doesn't rain that much during summer, evenings can still be chilly, so bring a jacket, pants, and appropriate rain gear in case.
Beachwear
Sunscreen, hat, sunglasses
Bug spray
Shorts and light clothing
Sweatshirt/clothes for layering
Autumn
Although not as warm as summer, it's important to pack sunscreen when visiting Vancouver in autumn. Clothes for layering like cardigans, sweatshirts, and hoodies are essential since the temperature dips during the evening. Heated jackets are also important for travelers heading to the mountains. Don't forget an umbrella, or remember to buy one when you arrive in Vancouver. If you plan on going outdoors, you may also pack a pair of gumboots.
Sweaters, hoodies, and heavy jackets
Closed-toe shoes or boots
Waterproof clothing
Umbrella
Sunscreen
Winter
During winter, thermal clothing and waterproof layers are a must. Gumboots are an ideal choice of footwear, although waterproof winter boots are also a good alternative. You may also pack closed-toe shoes, but make sure to include several pairs of socks to switch them when needed. If your itinerary includes a visit to the mountains, don't forget to bring a beanie, earmuffs, ski goggles, and other accessories to keep you warm.
Thermal and waterproof clothing
Heavy jacket
Winter accessories (scarf, gloves, beanies, earmuffs, etc.)
Umbrella
Waterproof winter boots
Plan Your Trip and Pack Accordingly
Located in the Pacific Northwest, Vancouver is known worldwide for its infamously wet yet mild weather. Although rainy days are a staple in Vancouver, the city also experiences mild temperatures, especially during summer and autumn. Winter brings frequent rainfall all over the city, but mountain areas and cities in high elevation experience heavy snowfall.

Now that you know more about Vancouver weather, planning when to visit the city is easier! Depending on whether you'd like to see autumn foliage or tulips in bloom in spring, you now have an idea of the best time to visit Vancouver.

Knowing when to visit is also important so you can pack accordingly. Umbrellas and rain gear are a staple in most travel bags, and if you plan to visit ski resorts and mountain villas, make sure to pack layers of warm and waterproof clothing.