Top Things To Do In Toronto, Ontario, Canada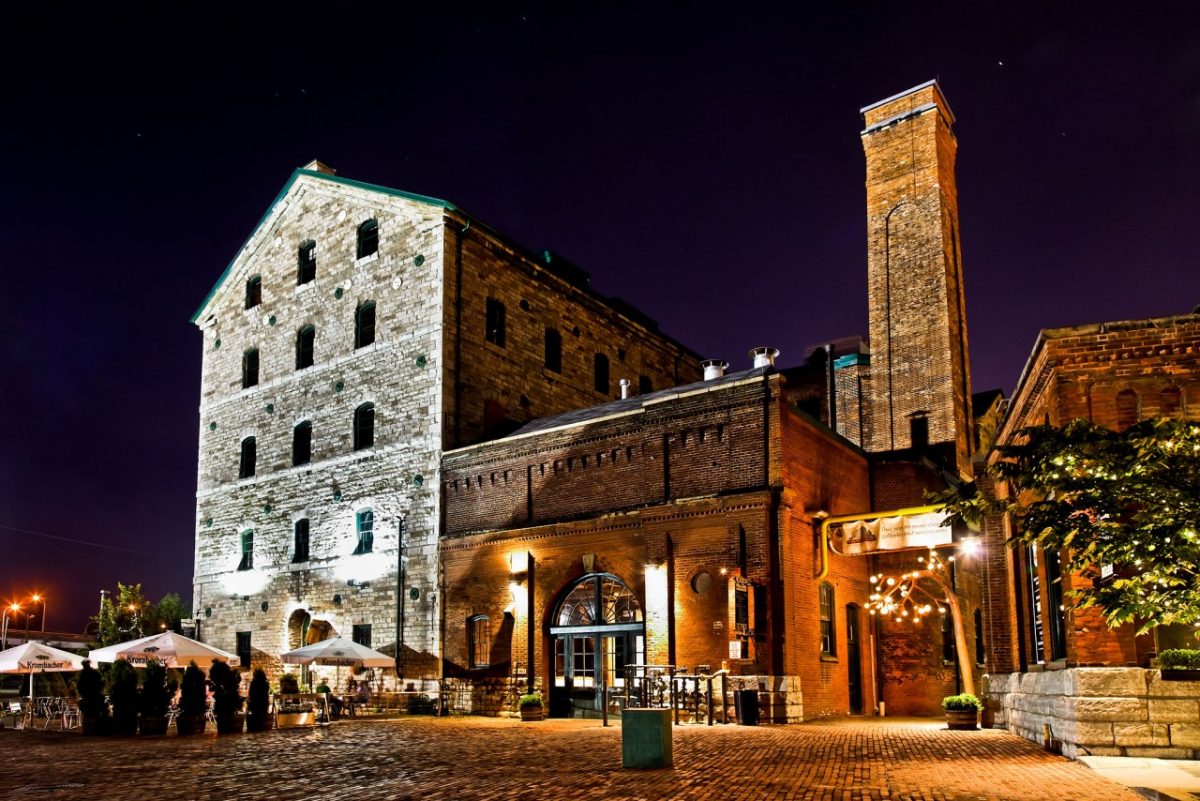 Canada is always known to the world as the land of snow. The snow-capped beautiful land is a must visit for all the globe trotters, because it is a land that offers you so many fun-filled activities. Due to its considerably large size, it may not be possible to travel through the length and breadth of the country. Therefore, if you are wondering where to travel in Canada, we would give you a first for Toronto.
Why Toronto?
If you are looking for an idle vacation jam-packed with a variety of activities then no other place other than Toronto in Canada. The cosmopolitan city is a hub for fusion food, umpteen number of festivals, breathtaking adventures and lots of fun.
Get a Toronto city pass to explore all the major attractions
NOT TO MISS TOURIST ATTRACTIONS OF TORONTO
1.
Do not miss the CN Tower
If you are in Toronto, you just can't afford to miss the CN Tower, that has always stood really tall with a height of 553.33m in Toronto. It was once upon a time the world's tallest tower and has always been the pride of Canada. This tower in Toronto even now dominates the landscape in full swing.
This Toronto tower got its name from Canadian National, the railway company which had built the tower.
CN tower in Toronto comes with so many restaurants where you can splurge and devour the best Canadian food. The most popular CN restaurant is the 360-degree restaurant.
The CN tower tickets in Toronto have a validity of 90 days from the date of purchase, where the maximum transactions can be only 8. Be extra careful in not being provided with fake tickets through any third parties. The tickets to CN Tower can be availed online as well.
CN Tower edge walk
CN Tower edge walk is the most sought after by tourists in Toronto. The edge walk is normally referred to as the Canadians signature walk. Most of the tourists who want to experience extreme thrills, certainly try to get their hands on this once in a lifetime experience in Toronto. This is the world's first and only free walk-on the top activity. It is done from the tower's main pod.
Worried about the safety of CN Edge walk in Toronto? Please do not fret, since this is done with the highest international safety and security standards in Toronto.
2.
Explore The Art Gallery of Ontario
The Art Gallery of Ontario is the most famous art museum in Toronto.
The gallery has a magnificent collection of more than 95,000 works. This is also known as the largest galleries in North America. It has excellent artworks from Africa and Europe. The gallery is also famous for its oceanic art and contemporary art in Toronto.
In addition to display galleries, the art gallery has a library, restaurants and plenty of cafes. The gallery is open every day except Mondays.
3.
Savour good food at St Lawrence Market
The best thing about St Lawrence Market in Toronto is that it is rated as the best food market in the world by National geography in 2012. The options for food here is more than what you would have ever eaten in your entire life. Trust me! The wide variety of food options you find here, from farm fresh vegetables to oven baked cookies are gonna make you crave for more food each time you pass by this place in Toronto.
So many restaurants are popular for their different cuisine and people normally address every restaurant here as the St. Lawrence Market restaurants.
This market in Toronto is pretty huge and divided into three main buildings. One is called North Market, the second South Market and the other St Lawrence Hall.
The timings of this Toronto market are quite tricky. It closes completely on Sundays and Mondays. Whereas opens from 5 am to 5 pm on Saturdays and the rest of the days from 8 am to 6 pm. Fridays they close only by 7 pm. Phew! Quite a lot to understand in the first go.
4.
See the splendid Casa Loma
Casa Loma in Toronto is another distinctive pride of Canada. It is considered as one of the best landmarks of Toronto. The structure of Casa Loma has always been a marvel for all the tourists.
This was once upon a time the largest private residence of Canada. Later when it got transformed to a hotel due to so many issues the Toronto castle was a hotspot for all the affluent Americans, because this was the only place where liquor was legally available in Toronto.
The castle was built during World War 1 by Sir Henry Pellatt. It was the dream house for the Pellets in Toronto. You will be amazed to hear that it took more than 300 people to build this gigantic Toronto castle. Later, when the economy of Canada faced a financial crisis they were forced to leave the palace in Toronto. Now it is open to people all over the globe as a museum. It has been well preserved later by the nation.
The Casa Loma in Toronto is known to the world for its mighty gothic interiors. The 98 large rooms inside the castle have always left people astonished. The castle is located in five acres and it also has a peaceful garden that adds to the entire beauty.
This castle in Toronto is a must visit for all the history lovers.
5.
Visit Bata Shoe Museum
Have you ever heard of a shoe museum? Yes, you heard us right, there is a shoe museum in Toronto, Canada. It is known as the Bata Shoe Museum. You wouldn't spend time to hunt for this museum in Toronto, because the museum itself is shaped like a shoe. So it isn't that difficult to spot the shoe museum from a distance.
The Bata Museum in Toronto has a collection of more than 12,000 shoes and there is a story behind the shoe museum. It is quite an interesting one. Mrs Sonja Bata, the founder of the shoe museum was highly passionate about footwear. Whenever she travelled with her husband who had numerous business trips, Mrs Bata was out shopping for traditional and different kinds of footwear. Later, it became so difficult for her to accommodate her entire shoe collection inside her private residence. Therefore, she built a museum in Toronto for displaying her wonderful footwear. It is also an organisation dedicated to footwear research.
The Bata museum is one of the most unique museums in Toronto. All the crazy footwear lovers its high time to visit this shoe museum, which is a very special experience for anyone in Toronto.
6.
Unwind at Toronto Islands
Hop onto a ferry and find your way to the Toronto islands. It isn't that tough to get to the islands, because there are numerous ferries which only takes ten minutes to reach there. If you aren't that comfortable to get on to a ferry, you can even take a private water taxi to the Toronto islands.
There are three different island points in Toronto islands. Centre, Hanlan's and Ward's island. Once you reach any of these islands it very easy to go to the other two points because it is in walkable distance.
The Toronto islands are the perfect getaways for families. You can even play volleyball and take bikes for rents and ride all around to explore the hidden gems within the islands.
The Toronto islands ferry tickets prices are $7 and above.
7.
Watch the gigantic Niagara falls
Though the mighty Niagara Falls is not exactly in the centre of Toronto, it is just two hours drive from Toronto. So it would definitely be a miss if you don't pay a visit to this major tourist attraction of Canada that attracts millions of people every year.
It is normally said that the best time to visit Niagara Falls is between June to August. Mainly because the Niagara Falls weather is at its best and there isn't any scorching heat during this time. Also, the tides and the mists are smooth and normal. So you get to enjoy the warmth of the Niagara Falls in its entirety.
Niagara Falls easily takes an entire day of yours. Viewing this magnificent river itself takes some hours. Also, they have plenty of observation towers, hotels, museums casinos and indoor water parks around this area. If you need to spend a night here, book your stay in any of the hotels that can also give you a splendid view from the hotel room. Make sure to book, simply because this is the most tourist swarmed area in Ontario, therefore being extra cautious always helps.
8.
Spend some great time in the Royal Ontario Museum
The locals of Toronto consider this as the newest landmarks of Toronto. The sleek architecture of the museum itself gives a great feel and look to the museum.
People in Toronto generally call it ROM. More than adults, kids enjoy this spot in Toronto, because they get mesmerised with the splendid dinosaur collections, bat caves and much more.
If you want to visit this place for free, then make sure you are in Toronto during the third Monday of every month. You can roam around inside the 40 galleries of ROM for free.
The galleries of the museum talk about the diverse world cultures and give more emphasis on the history of Canada. All those people out there who have been looking forward to getting some great information about the history of Canada you are in the right spot in Toronto.
9.
Feel the sea life in Ripley's Aquarium
This aquarium in Toronto is located at the base of the CN tower, therefore you can tick this off your list the very same day you pay a visit to the CN Tower.
Ripleys entertainment owns three aquariums and this is one of the aquariums owned by them in Toronto. It has so many marine inhabitants in its 135,000 sq ft.
This is the biggest aquarium in Canada. Kids are certainly going to enjoy this wonder because it gives you the actual underwater experience to cherish forever. The marine creatures walk above you, beneath you and through your sideways in this Toronto aquarium.
They have lit the insides of the aquarium in soothing blue which helps you get an out of the world experience when you are here.
10.
Say hi to the animals in Toronto Zoo
All set to visit the world's largest zoo that draws more than 1 million people every year? This Toronto Zoo is going to be a visual treat for all those wildlife lovers.
The Toronto zoo has always been in the records for so many great initiatives. It has won several accolades and awards for its Gorilla rainforest, African Savanna, Kids Zoo etc.
Your children are going to love this place because this Toronto zoo has always been the best with its walk trails and the unique water play zone known as the Splash island.
11.
Take a stroll at Distillery District
If you are leaving Toronto without taking a walk at the distillery district of Toronto, we would say it wouldn't be a great decision. Try to include the distillery district of Toronto too in your list because this place has so much to offer.
Twenty years ago the visionaries of Toronto wanted to build a unique place for the locals to experience good food, good ideas, better lifestyle and much more. That's how the Distillery district in Toronto came into existence. This is one of its kind because the artists rubbed shoulders with each other in this unique place and displayed their artwork here. The talents of thousands of people were harnessed and over the years this became the pride of the people of Toronto.
When you step into this place in Toronto, what you find is a perfect blend of the traditional & contemporary artwork. The buildings are designed in the Victorian style and the interiors are designed with the 21st century contemporary designs. See it for real to see the efforts that went behind this beautiful world.
High Park is considered as a gem amidst the bustle of the Toronto city. Majority of the national park is in its natural form, that's what makes this park unique when compared to other national parks of Canada.
The best time to visit High Park in Toronto would be during spring. Mainly because you can behold the splendid cherry blossoms. If you are focusing on that, then please visit this beautiful land during April and May. Be prepared for a crowd during this time, because most of the tourists are here for the cherry blossoms of High Park.
You may take a trackless train that gives a 30-minute drive around the high park in Toronto. This gives you sweeping views of the entire park. You may even hire a bicycle and explore the garden throughout cycling. During winters you can go for cross country skiing. Above all, High park offers you so many activities for every season.
13.
Loiter in Kensington Market
Spend an entire day in the wonderful Kensington market of Toronto. Always known for its best vintage stores, great food centres and street art. This market caters to every person in the world since it has housed almost everything under the sun here in Toronto.
This place is swarmed by tourists and has always caught the shutter bug's eyes.
There are so many guided tours offered by several people who help you get insights on its authentic culinary heritage. Let it be fine dining or a food stand with diverse food, you have it here in Toronto's Kensington Market.
14.
Know more about Harbourfront Centre
This centre in Toronto has always been a great host to many cultural events and art exhibitions. Any time of the year you have something or the other happening here in Toronto's Harbourfront Centre.
They always have a month dedicated completely to a theme based event. One season is mainly for food, another for dance, third for kids and the list goes on and on.
Harbourfront Centre helps you understand the importance Toronto gives for arts and culture. Almost every nook and corner of the Toronto streets are embellished with arts.
If you are in Toronto during winter and have always been wanting to try a hand in skating, then do not miss Toronto's Harbourfront Centre.
What do you not find in Harbourfront is a question that you keep on asking yourself as you wander through the roads. From the finest of restaurants to the best souvenir shop, you get everything here.